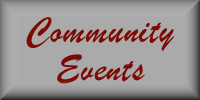 Post an Event

St. Paul Rodeo
Thursday, June 30, 2022 at 9:00 am
Hundreds of community volunteers work shoulder to shoulder for months each year to put this traditional show together, and we welcome the world to St. Paul for five days filled with color, action, excitement, and something for everyone. So, head on out to St. Paul for a fun-filled experience during our 86th annual 4th of July rodeo celebration of the American cowboy and our western lifestyle!

www.stpaulrodeo.com

Mark your calendars now and join the fun at the 86 th Annual St. Paul Rodeo June 30, July 1,2,3, & 4, 2022.
St. Paul, OR

2022 Lincoln County Fair
Friday, July 1, 2022 at 10:00 am
FREE ADMISSION * July 1-3 * Newport, Oregon

Join Us for an Old-Fashioned 4th of July Celebration!
Details & event calendar: www.thelincolncountyfair.com
1211 SE Bay Blvd Newport, OR 97365

Marion County Fair
Friday, July 8, 2022 at 10:00 am
2022 Marion County Fair July 8-10, 2022 Friday: 10am – 11pm Saturday: 10am – 11pm Sunday: 10am – 6pm
Oregon State Fairgrounds 2330 17th ST NE Salem, OR 97301

Linn County Fair
Thursday, July 14, 2022 at 10:00 am
Linn County Fair July 14 - 16 2022
Linn County Expo Center 3700 Knox Butte RD E Albany, OR 97322

World Athletics Championships
Friday, July 15, 2022 at 8:00 am
The World Athletics Championships are coming to Eugene this summer (July 15-24 2022), the first time in history that the championships will be held in the United States. This mega-sporting event will showcase the best track and field athletes in the world. The event will bring 2,000 athletes from more than 200 nations, all competing for 49 gold medals. About 20,000 to 25,000 attendees are expected per session, with most days hosting two sessions (both morning and afternoon).
Eugene

Lane County Fair
Wednesday, July 20, 2022 at 11:00 am
Lane County Fair JULY 20 - 24, 2022 11:00am - 11:00pm
Lane Events Center 796 W 13th Ave, Eugene, OR 97402

Coos County Fair& Rodeo
Tuesday, July 26, 2022 at 8:00 am
Coos County Fair and Rodeo July 26 - 30, 2022
Coos County Fairgrounds 770 4th St, Myrtle Point, OR 97458

Malheur County Fair
Tuesday, August 2, 2022 at 10:00 am
Malheur County Fair August 2-6th
Desert Sage Events Center 795 N.W. Ninth St. Ontario, OR 97914

Union County Fair
Wednesday, August 3, 2022 at 10:00 am
Union County Fair August 3-6th 2022
3604 N 2nd St, La Grande, OR 97850

Yamhill County Fair & Rodeo
Wednesday, August 3, 2022 at 7:11 pm
Fair and Rodeo August 3-6, 7 am - 11 pm. Wed. Nitty Gritty Dirt Band; Thur. Jo Dee Messina; Fri. Shenandoah; Sat. Night Ranger Kids rides Adults $12 Kids $6 Exhibits; Demolition Derby Saturday 168th Annual; Oregon's oldest Fair
Yamhill County Fairgrounds

Baker County Fair
Sunday, August 7, 2022 at 10:00 am
Baker County Fair August 7 - August 13
Baker County Fairgrounds 2600 East Street Baker City, OR 97814

Umatilla County Fair
Wednesday, August 10, 2022 at 10:00 am
Umatilla County Fair Aug. 10th-13th, 2022
1705 E. Airport Rd. PO Box 94 Hermiston, OR 97838

CLACKAMAS COUNTY FAIR & RODEO
Tuesday, August 16, 2022 at 10:00 am
CLACKAMAS COUNTY FAIR & RODEO August 16-20, 2022 10am - 10pm
Clackamas County Events Center 694 NE 4th Ave. Canby, OR 97013

Oregon State Fair
Friday, August 26, 2022 at 10:00 am
Which part of the Oregon State Fair are you most excited for? We'll keep adding to the fun all summer long!
Salem, Or

Oregon General Election
Tuesday, November 8, 2022 at 8:00 pm
Statewide
View All Calendar Events
The case involves racketeering, fraud and violation of civil rights.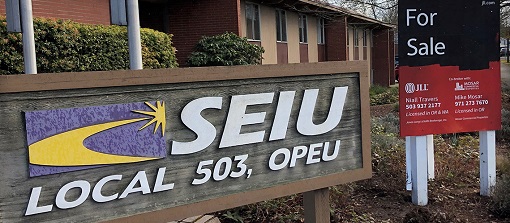 Staci Trees isn't the first Oregon public employee to file suit against her union over its refusal to grant her opt-out request. Nor is hers the first instance of the union clearly forging a signature on a membership form so it could continue to confiscate dues from a worker who no longer wanted to pay.
But
Trees' case
is the first to invoke the Racketeer Influenced and Corrupt Organizations (RICO) Act, alleging the union engaged in a pattern of fraudulent activity victimizing both her and other union members.
The lawsuit was filed on March 29th in U.S. District Court in Eugene by the Freedom Foundation, a national nonprofit watchdog organization specializing in public-sector union abuses. It names Service Employees International Union 503, the Oregon Department of Administrative Services and its director, Katy Coba, as defendants.
Trees, employed by the Oregon Department of Transportation, was required to either sign a union membership card or pay an agency fee to SEIU 503 when she was originally hired in 2009. But in June 2018, the U.S. Supreme Court affirmed in Janus v. AFSCME that mandatory union membership, dues and fees in the public sector are a violation of the worker's First Amendment rights.
Within a month, Trees contacted the union and requested her release.
After numerous delays, SEIU 503 finally canceled her membership in December 2020. But Trees was informed in an email that the union would continue deducting around $100 a month in dues until at least February 2021 because, under the terms of a new agreement she signed in 2016, all memberships would be renewed automatically unless the worker opted out during an annual two-week window.
Trees, however, couldn't remember signing such an agreement and, when she demanded to see it, not only had her signature been forged, but important personal details had simply been made up.
"If Staci Trees was the only person this had ever happened to, you could conceivably blame it on inefficiency or incompetence," said Freedom Foundation attorney Rebekah Millard. "But this isn't an isolated case."
The Freedom Foundation is currently litigating four other forgery cases involving SEIU 503 in Oregon and has taken action in more than a dozen total forgery cases involving public-sector unions on the west coast.
"This is a pattern of behavior," Millard continued. "This is how government unions are responding to Janus — by intimidating employees, lying or suppressing the truth about their rights and fighting every single attempt to opt out.
A D V E R T I S E M E N T

A D V E R T I S E M E N T
"And when all else fails," she said, "they simply forge their signature on a phony contract, locking employees into new terms they never agreed to."
Millard said SEIU's actions violate both
state
and
federal
RICO laws because the union issued numerous electronic communications that fraudulently claimed Trees authorized deductions she didn't.
Moreover, the complaint cites four other current lawsuits in which the SEIU 503 engaged in similar behavior against other Oregon public employees.
"It's time for the courts to recognize these are not isolated instances and take action to hold SEIU 503 accountable," said Jason Dudash, the Freedom Foundation's Oregon director. "And that's just what this lawsuit is intended to do."
--Staff Reports
| | |
| --- | --- |
| Post Date: 2021-03-30 09:07:04 | Last Update: 2021-03-29 21:53:03 |
Does Oregon need an Independent Scientific Review Board?
In 2015, the Oregon Legislative Assembly enacted
SB 202
establishing the Task Force on Independent Scientific Review for Natural Resources. The Task Force evaluated and assessed the need for independent science reviews in Oregon and made recommendations to the Governor and appropriate legislative committees.
In 2017,
SB 198
was introduced and would have created a permanent Oregon Independent Science Review Board. However, it only received a single public hearing and never moved out of committee. During the hearing, several natural resource organizations submitted joint testimony in opposition to the bill. They shared that "While we appreciate the Task Force's effort to design an independent and unbiased scientific review process for Oregon, given the extraordinary difficulty of eliminating perceived bias, we are highly skeptical that this process will produce any kind of consensus around answers to politically charged "high impact" questions".
Currently, Representative Holvey (D-Eugene), believes that
SB 198
from 2017 deserves to be revisited and has introduced
HB 2386
. The bill is almost identical to the 2017 legislation. It is summarized as:
"Establishes Oregon Independent Science Review Board. Establishes Independent Scientific Review Secretariat as administrative section within the Institute for Natural Resources at Oregon State University. Establishes Independent Scientific Review Fund. Continuously appropriates moneys in fund to Higher Education Coordinating Commission for distribution to Oregon State University for purposes of board and secretariat. Declares emergency, effective on passage".
The bill received a hearing earlier this month and was again opposed by the same group of natural resource advocates as in 2017. The major concerns were similar but also emphasized the current climate that Oregon is facing.
With current budget constraints, this is not the right time to make this investment – The Legislature should focus funding on scientific research at our Universities not "think tank" reviews.
Even with proper funding, eliminating bias and achieving consensus will be extraordinarily difficult.
The "Independent Scientific Review" will likely fail to be truly independent. Board members serves at the pleasure of the Governor and therefore it's impossible to ignore the possible influence the governor's office may have on the outcome of "independent" reviews.
"Ultimately, this board risks becoming another place for special interest advocates to pursue changes to public policy by seeking the endorsement of a board appointed by a political office," the coalition concluded.
A D V E R T I S E M E N T

A D V E R T I S E M E N T
William Edge from Oregon State University, who was on the original 2015, taskforce stated in testimony that "The task force concluded that most single agency scientific reviews can be met with existing State, Federal and academic resources, but we did find that review practices and capacity for conducting quality reviews varied substantially among agencies". The last statement he made were the same concern that the coalition, in opposition to the bill, had when raised when they stated, "The bill language fails to provide the board with direct oversight, limits to discretion, performance standards, legal obligations or overall best practices for scientific review". Therefore, it appears that the concerns of Edge regarding agency lack of best practices are also the concerns of those opposed to the bill.
Several legislators asked questions of Edge during the testimony around, how things would be handled since science does not always agree, how industry experts would report to this board, and how the board would assess validity. Representative Susan McLain (D-Hillsboro) raised a concern that encompassed many of these feeling when she asked, "There are scientists all over the world and one panel of scientists in Oregon being the only place for us to have what we are considering to be 'the science board' or 'the blue-ribbon board', causes me some concern."
The bill is currently scheduled for a work session in the House Committee on Agriculture and Natural Resources on March 30 at 3:15pm.
--Terese Humboldt
| | |
| --- | --- |
| Post Date: 2021-03-29 21:35:19 | Last Update: 2021-03-29 21:45:52 |
Survey shark says there's blood in the water
Some would say that Democratic Party mismanagement of the state is what has attracted numerous Republicans to stick their necks out early and test the waters.
If you're on a desktop or laptop, you can participate in our informal poll, above, and let us know who you'd vote for.
Editor's note: if you're on a mobile device, you can vote next time you are at a laptop or desktop.
--Editor
| | |
| --- | --- |
| Post Date: 2021-03-29 14:57:27 | Last Update: 2021-03-29 20:02:47 |
Deschutes County Sheriff responded
On March 28, 2021 at about 12:00 AM deputies from the Deschutes County Sheriff's Office and Officers from the Bend Police Department were dispatched to a stabbing on China Hat Road near Sunset View Drive. A female witness called 911 and reported her friend was stabbed in the neck and the head by an unknown male.
Law Enforcement and Paramedics from the Bend Fire Department met up with the victim at the Walmart parking lot. The male was transported to St. Charles Medical Center in Bend with serious injuries.
Detectives from the Deschutes County Sheriff's Office were called to conduct an investigation. The investigation determined that Reyes knew the victim and believed the victim was a witness in another criminal case involving Reyes.
Reyes met up with the victim and a female witness on China Hat Road with the purpose of assaulting the male, because Reyes believed the male gave information about him in the other criminal case.
When Reyes arrived, he and the victim got into a physical fight where the victim was eventually stabbed.
Deschutes County Sheriff arrested 33 year old, Anthony J Reyes.
The investigation is still ongoing. No further information is available for release at this time. The sheriff's office was assisted by Bend Police Department and the Bend Fire Department.
--Bruce Armstrong
| | |
| --- | --- |
| Post Date: 2021-03-28 19:29:24 | Last Update: 2021-03-29 14:43:19 |
Five were nominated to replace John Lindsey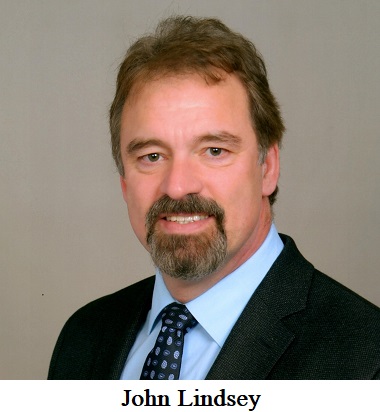 On Sunday March 28th, the Linn County Republican Party held a nomination convention to select five candidates to fill the remainder of John Lindsey's term as Linn County Commissioner. Lindsey died March 9 of cancer. Seven applicants seeking the appointment provided resumes and were verified by the Linn County Clerk's Office, meeting the eligibility requirements outlined in state statute.
66 Elected Precinct Committee persons were credentialed by a volunteer delegation of officers from the Marion County Republican party and were deemed eligible to participate and vote in the nominating process. Following the official vote to accept the format of the meeting and the rules of the election, all seven candidates were allotted five minutes to speak. Following the speeches, ballots were cast, counted, and verified by the Marion County delegation to ensure a fair and un-biased process was followed as agreed upon by the committee.
The five nominees elected are Gary Betts, Ashley Haase, Greg Nevino, Will Tucker and Rex Watkins.
These five nominees will be submitted to the County Clerk for the Linn County Board of Commissioners to confirm an appointment from. State statute requires this process to be completed no later than April 8, 2021.
--Staff Reports
| | |
| --- | --- |
| Post Date: 2021-03-28 17:01:32 | |
Interested residents in Clackamas County should apply
Clackamas County Commissioners are seeking interested residents to serve on county Advisory Boards and Commissions (ABCs). These ABCs offer residents the opportunity to become very involved in their community.
Individuals interested in this opportunity can
apply online
or via a paper form that can be obtained from the Public and Government Affairs Department by calling 503-655-8751 or in person at the Public Services Building at 2051 Kaen Road in Oregon City.
The Clackamas County Mental Health and Addictions Council has 13 openings, each of which carries a three-year term. The council advises commissioners and the county Behavioral Health Director on community needs, gaps in services, barriers and priorities related to providing mental health and substance use services (including education, prevention and treatment), review grant proposals or other funding requests for state funds as required by ORS 430.350, and other grant requests as feasible, and provide a link to the community at large through advocacy, public information, and education.
The council has ten meetings that are scheduled each year on the fourth Tuesday of the month (no meetings in March/December) from 4:30 to 6:30 p.m. These meetings are currently being held virtually via Zoom.
If and when they go back to in person, the meetings will be held at our Clackamas County Mental Health Crisis Clinic at 11211 SE 82nd Ave, Suite O, Happy Valley, OR 97086.
More on the
Clackamas Mental Health and Addictions Council can be found online
.
--Bruce Armstrong
| | |
| --- | --- |
| Post Date: 2021-03-28 16:59:14 | Last Update: 2021-03-29 14:44:34 |
Saudi students aided in fleeing justice in Polk and Benton Counties
Recently, it was discovered that several Saudi Arabian college students studying in Oregon who had been charged with various felony level crimes had fled the United States before trial, with the help of the Saudi government. The students were all represented by Oregon attorney Ginger Mooney. At least two of the cases happened right here in Polk and Benton Counties.
What nobody has reported until now are the irregularities with the bail money that was paid by Ginger Mooney's client, the Saudi government, to Oregon's circuit courts. In at least one case, a large amount of bail money paid to the Polk County court is apparently unaccounted for.
It is a state-wide law (
ORS 135.280
) that when a defendant out of jail on a 10% bail deposit fails to appear in court, the court must order that bail money forfeit -- even the remaining 90% that had not yet been paid. All of Oregon's circuit courts and attorneys know exactly how to properly handle bail, which is why these two local Saudi cases stand out.
In the 2014 Polk case (No. 14CR30024), defendant Abdulaziz Hamad Al Duways was accused of violent sexual crimes against a fellow student at Western Oregon University. At his first appearance, then-Judge Sally Avera ordered bail set at $4.5 million. While that may sound like an appropriate amount of bail for such horrific crimes, it is actually wildly unconstitutional according to Oregon law -- which sets bail amounts by the offense charged. In this case, bail would normally initially be set at or about $1.25 million.
Judge Avera certainly knew that it was not constitutional, which calls into question what she thought she and court staff were doing.
At Al Duways' next appearance, Ginger Mooney negotiated Judge Avera down to $500,000 -- a sum that the Royal Consulate General of Saudi Arabia agreed to pay, turning over the 10% deposit of $50,000 into the custody of Polk court staff.
When Al Duways was spirited back to Saudi Arabia and failed to appear in court, a month and a half after his release on bail, Judge Avera was required by law to immediately follow Oregon's statewide bail procedures: She had a duty to send an official notice to the Saudi Royal Consulate, then release the $50,000 deposit to Oregon's Department of Revenue, and then enter a court order compelling the Saudi government to pay the remaining $450,000 in bail money through the court, to be released to the Department of Revenue.
Instead, Judge Avera did nothing. She sent no notice, signed no order, failed to acknowledge the $50,000 that was already in the court's possession, and failed to send a bill for the remaining $450,000 owed to Oregon by the Saudi government.
The fate of the $50,000 paid to the court remained entirely unknown until 2019, after Ginger Mooney and her Saudi cases was first reported by national and international media. That spring, I brought the issue of the unreleased bail money to the attention of Polk Trial Court Administrator Heidi Bittick, on the off chance that she had somehow overlooked it. Bittick refused to give a straight answer, and would state only that "$50,000 is being held in the state of Oregon."
A D V E R T I S E M E N T

A D V E R T I S E M E N T
Technically, that would not be a lie even if the money was being hidden in Bittick's sock drawer. However, Bittick was terminated as Court Administrator shortly thereafter. In a Bureau of Labor and Industries complaint that Bittick filed in the wake of her termination, she claimed that she was fired by Polk Presiding Judge Norman Hill due to her "whistleblowing activity," and that Judge Hill subjected her to "unwarranted discipline" regarding court cashbox money she discovered to be missing. The Saudi bail receipt was filled out by Bittick personally. Whether Bittick misappropriated the money herself or did so as part of a larger scheme is a question that may be answered by the records surrounding her termination. Except those records are unfortunately "confidential" according to the Oregon Judicial Department, who refuses to release them to the media or the public.
Other Saudi cases at Polk and other courts strongly suggest that this was just one episode of a repeated scheme to take custody of large amounts of Saudi bail money that would then be abandoned when the Saudi government predictably removed the defendant from the US, causing him to fail to appear in court.
Regarding Al Duway's case in Polk, Judge Hill was recently notified that the court had failed to order the release of even the $50,000 deposit to the State of Oregon. Judge Hill has thus far also refused to act, or even acknowledge, that there is a problem in his courthouse regarding the disappearance of bail money.
The situation was slightly better in a 2014 case (No. 14CR16191) in Benton County, although the crimes charged were even more abhorrent: ten counts of encouraging child sexual abuse. That defendant, Waleed Ali Alharthi, was bailed out with another $50,000, again paid by the Saudi Royal Consulate.
It took another half-year for Alharthi to flee the same way Al Duways had, but he did so -- using his Saudi passport, even though it was supposed to be held securely in the custody of the court.
Unlike Polk County, the Benton court ordered the $50,000 deposit released to the State of Oregon immediately. But like Polk, Benton also refused to send the Saudi government the bill for the remaining 90% ($450,000) they owe to the State Oregon.
Even after the Benton District Attorney vehemently complained to the court about letting the Saudis off the hook for the $450,000, Ginger Mooney inserted herself into the discussion, confusing the matter and encouraging Judge Matthew Donahue not to follow Oregon law.
These two cases alone represent $1 million that should, by statute, have been used by the State of Oregon to support the Crime Victims Fund. The fund was set up by the legislature to help Oregonians victimized by criminals to recover mentally, physically, and financially from exactly the kinds of crimes these Saudi defendants were charged with -- and were enabled to escape trial for. So far, only 5% of that million dollars has reached the Crime Victims Fund -- a mere $50,000, all of it from Benton. Polk still has not turned over a single penny.
If the law is not followed in extreme cases such as these -- in which defendants accused of horrific crimes are enable to flee back to a country they cannot be extradited from, such as Saudi Arabia which has no extradition treaty with the US, then when can the public count on Oregon's courts and judges to follow the law?
If it takes only $50,000 to buy justice for a Saudi defendant accused of horrific sexual offenses, what else can criminals getting away with by leaving piles of cash unattended with the courts?
US Senators Merkley and Wyden have shown lasting concern and interest in these Saudi cases from an international perspective. They need to hear from the public that Saudi interference in Oregon's court system is unacceptable.
--Stephanie Volin
| | |
| --- | --- |
| Post Date: 2021-03-28 14:59:14 | Last Update: 2021-03-28 17:01:32 |
Delays in election counting and reporting erode confidence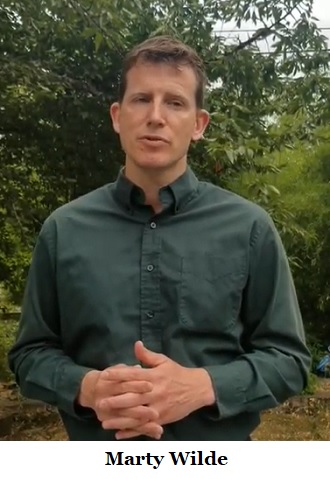 Numerous bills are being introduced this Legislative session that would inject chaos into our election day calendar. Each bill as a separate issue, but it's hard to get the big picture without talking about the overall effect.
After Election day, we already have a two week period to 'cure' ballots that were rejected for bad signatures or no signature at all. Maybe we should go back to in person voting so we can make sure their signature matches in the first place.
Representative Rayfield, Senator Dembrow introduced
HJR 11
that would allow same day voter registration. Do you want bus loads of people showing up to register to vote on election day? Its happened before.
Harney County Clerk, Dag Robinson sent in
testimony
for
HJR 11
objecting to the bill. He cited two different instances where there were real threats to our Oregon election system from same day voter registration.
Now, we are considering letting ballots come in by mail up to 10 days after the election. What is the big push to do these things? After all, we have automatic voter registration.
Senator Knopp introduced
SB 694
which requires ballots for general and primary elections that are received after election to be counted if postmarked no later than Saturday before date of election and received no later than seven calendar days after election. Prohibits individual from collecting and returning ballot of other individual, subject to specified exceptions. Requires Secretary of State to submit biennial report to Legislative Assembly identifying name, address and birthdate of each individual who cast more than one ballot in single election during previous two years. Declares an emergency so it would be effective upon passage.
Representative Marty Wilde (D-Eugene) introduced
HB 2226
. This bill requires ballots returned by mail to be postmarked not later than date of election. Requires county clerks to announce status of tally of ballots received after election date on third and eighth calendar days after date of election. Prohibits individual from collecting and returning ballot of other individual except on date of election. Applies to elections held on or after January 1, 2022.
A D V E R T I S E M E N T

A D V E R T I S E M E N T
Representative Dan Rayfield (D-Corvallis) also introduced
HB 2687
which requires ballots returned by mail to be postmarked not later than date of election. Requires county clerks to announce status of tally of ballots received after election date on third and eighth calendar days after date of election. Applies to elections held on or after January 1, 2022.
We already have early voting, nearly three weeks We don't need to extend the time to get a ballot to the elections office so we have late voting too. There are drop boxes all over the county people can access in those last days.
Delays in election counting and reporting erode confidence and create opportunities for fraud. Besides, people want the results on election evening. Once results are known then there is knowledge of how many ballots are needed to change close races. Extending the time only gives opportunity to for clandestine ballots to manipulate the count.
It doesn't make sense for good governance to inject opportunities to commit fraud.
--Janice Dysinger
| | |
| --- | --- |
| Post Date: 2021-03-28 12:29:48 | Last Update: 2021-03-28 12:39:14 |
Most victims just want to see justice
Jerry was my older brother. He was a popular guy and known for is big wide smile. He was full of fun, talented, skilled and hard working. I loved and admired my brother. Jerry had two children and was a devoted father! His son David was six and the his daughter Michelle was 11. He loved those kids so much!
Jerry loved camping, hunting and fishing and being outdoors. He was an engineer with the forestry service. He mapped out the roads and helped manage large areas of eastern Arizona forest and then later worked in Whitefish Montana doing the same thing. Eventually the warm climate of Arizona brought him back. The forestry service valued his service a great deal. He had a helicopter at his disposal to go out to check on how the decisions he engineered would impact the forest. He cared a lot about the forest, the people and animals.
One day he was at a dance where a woman approached him for help. She said that her boyfriend was drunk and after her and she was scared. He really didn't want to be involved with their relationship but she begged him a number of times because she was afraid. He eventually went with her to a restaurant to have some coffee and talk.
The drunk boyfriend, Ted, followed them. When Jerry saw him he asked they guy to sit down, told him he would leave so they could work things out. The fellow, Ted, said: "NO! But you are going to be sorry!" Ted left.
Jerry went to pay for the coffee, as he told me later, he had a horrible feeling something bad was going to happen. As they stepped out of the restaurant the bullets started flying. Ted had gone home and got his 22 rifle, came back and was looking for them. He fired multiple times. The girl got under one of the cars outside of the restaurant. People were there and called the police. But in those few minutes Ted turned on my brother and shot him in the back. Jerry fell to the ground after one shot hit him in the spine.
Jerry was paralyzed as the guy stood over him threatening to finish him off. When the police came, Ted turned the gun on himself. The police talked him out of it. I talked to Jerry about the night he was shot. I heard what happened directly from him.
Jerry lived for two more weeks while the doctors tried to help him recover after surgery. The bullet had bounced around from organ to organ and he had so many injuries. Finally blood clots went to his brain and he died.
Jerry was trying to make sense of the situation. Being an active outdoorsman and facing being paralyzed was a huge blow to him. He had done nothing wrong and was a productive member of society taking care of his family.
The day the blood clots struck his brain was so hard. I knew in my spirit the moment it happened and called the hospital to find the doctor was working on him and they were on their way to surgery to see if they could alleviate the stroke. For three days I sat beside his bed as the doctors had to establish every cell in his brain was dead before they could turn off any life support that was keeping his heart pumping. That was due to the fact that his was now a murder case and the hospital did not want to be responsible for any chance at causing his death, so they did every test twice. His hands already had rigor mortis in them.
I was a nurse. The X-rays around the room showed the extensive injuries he endured. I knew he was gone, but the docs said we needed to keep talking to him because he might come back. My mom and dad were grief stricken. The whole family was. Three long days we sat with him, talked to him about our childhood, our home, our families time together and how we loved him.
He left behind two young children. They miss him, Lots of people miss him. He died at age 38. I will always miss him. Ted took all of Jerry's rights -- forever removed by this fellow who served six years because the judge said Ted was drunk when he killed my brother so he really wasn't responsible -- fully. Jerry is still gone.
A D V E R T I S E M E N T

A D V E R T I S E M E N T
Senators Sara Gelser (D-Corvallis), Floyd Prozanski (D-Eugene), Michael Dembrow (D-Portland), Chris Gorsek (D-Portland), Kate Lieber (D-Beaverton), Representatives Janelle Bynum (D-Clackamas), Pam Marsh (D-Ashland), Andrea Salinas (D-Lake Oswego) have sponsored
SB 571
to restore the voting rights of incarcerated felons so they can register and vote while serving time in prison. I suppose they will have more voters from it. Proponents say it will help connect the prisoners with the community.
People are in prison for violating other peoples rights and to protect society from harm they may perpetrate. It is the consequences they face.
I think it is great when people face their mistakes and change their life direction for good. We are all sinners. I do believe in redemption, but some people don't care , feel remorseful or repent. I gave Ted a bible with his name on it. I told him about Jesus how he died to save us all from the punishment from hell and restore us to himself for eternity. Ted never said a word to our family. I have to leave it there. It is in God's hands.
Those who have violated others all need to serve their time. Most prisoners will be released at some point. Let them enjoy their restored voting rights then.
My brother's rights were permanently taken from him.
SB 571
is about justice. Most victims of violent crime and their families just want to see justice. We do not seek revenge. We know all to well nothing will bring them back. But there has to be some justice for crime. There just has to be if we are to live in a just and peaceful society. Our family members are precious to us. Does the judicial system say their lives don't really matter? Do they have value to society? Its just not ok to violate other people's rights and face zero consequences.
The Senate Committee On Judiciary and Ballot Measure 110 Implementation will have a work session on
SB 571
on March 31 at 8:00 AM to decide if felons should have their voting rights restored while they serve time in prison.
--Janice Dysinger
| | |
| --- | --- |
| Post Date: 2021-03-27 21:11:51 | Last Update: 2021-03-27 22:29:48 |
Felons should not be in possession of guns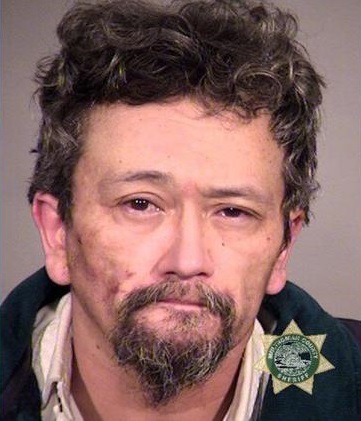 An armed, wanted felon had barricaded himself in his home for 10 hours in the Richmond Neighborhood in Portland, and the Portland Police had asked neighbors in the area to shelter in place.
The subject was identified as Robert W. Delvin, 50.
He was booked into the Multnomah County Detention Center on charges of Unlawful Use of a Weapon, Felon in Possession of a Firearm (5 counts), Reckless Endangerment (3 counts), Discharge of a Firearm in the City (city code), and Attempt to Elude by Vehicle.
The investigation began on Wednesday, March 3, 2021 when the Portland police were called to the home in the 3700 block of Southeast Brooklyn Street.
Investigating officers learned that at about 11:30a.m., Delvin fired a handgun at someone outside his home.
The person he fired at is still unidentified and there is no indication that person was injured. But officers learned that a 5-year-old girl and her nanny were nearby (in the direction where the pistol was pointed) when the shot was fired. They were not physically injured but ran after the shot. Officers with the Central Precinct Neighborhood Response Team did follow-up investigation and applied for the search warrant.
The felony Attempt to Elude charge was added due to Delvin's failure to stop when officers tried to pull his vehicle over Friday.
After Delvin was in custody, Central Neighborhood Response Team and Central Precinct patrol officers served the search warrant. They located and seized as evidence five firearms (two handguns, an AR-15 semiautomatic rifle, a Mini-14 semiautomatic rifle, and a shotgun) and at least 500 rounds of ammunition.
--Bruce Armstrong
| | |
| --- | --- |
| Post Date: 2021-03-27 13:33:22 | Last Update: 2021-03-27 22:11:39 |
Keeping primary schools closed linked with declining mental health
A tracker from
Burbio
on K-12 school openings ranks Oregon second to last in the country.
Burbio.com aggregates school, government, library and community event information and consists of more than 80,000 K-12 school calendars from all fifty states.
The extensive amount of time that Oregon students have attended school from home may have serious implications for their academic success and mental health. Even a hybrid schooling method still requires a significant amount of time at home:
"Beginning in April 2020 the proportion of children's mental health-related ED visits among all pediatric ED visits increased and remained elevated through October. Compared with 2019, the proportion of mental health-related visits for children aged 5-11 and 12-17 years increased 24 percent and 31 percent respectively." – Centers for Disease Control and Prevention, November 13, 2020.

"These findings suggest that the decision to close US public primary schools in the early months of 2020 may be associated with a decrease in life expectancy for US children." – University of Washington, Seattle and University of California, Los Angeles, November 12, 2020.
Most states in the country have been reopening after numerous studies point to safe conditions that would allow willing students to attend school in-person with minimal COVID-19 risks:
The CDC guidance, under President Biden, recommends that schools can reopen with successfully implemented mitigation strategies.

"Our data indicate that schools can reopen safely if they develop and adhere to specific SARS-CoV-2 prevention policies." – American Academy of Pediatrics, January 6, 2021.

"...we see no indication that in-person school re-openings have increased COVID-19 hospitalizations in the counties below 36-44 new COVID-19 hospitalizations per 100,000 per week. Neither the levels nor the trends change in any direction when schools open in [counties below 36-44 new COVID-19 hospitalizations per 100,000 per week], even as far as 6 weeks after schools reopened. In fact, we often see precise estimates suggesting declines in hospitalizations in these low-baseline COVID-19 counties…" – National Center for Research on Education Access and Choice (REACH), Tulane University, January 4, 2021.
A D V E R T I S E M E N T

A D V E R T I S E M E N T
The negative academic effects of at-home learning still have not been adequately measured in Oregon, and plans to do so
have been delayed
. Miguel Cardona, the Secretary of Education selected by President Joe Biden,
this week affirmed
the need for standardized testing when saying that student data obtained from the tests is important to help education officials create policy and target resources where they are most needed. "We have to make sure we laser-focused on addressing inequities that have existed for years. … Every bit of data helps," added Cardona during a legislative conference.
Even 2020 high school graduation rates
are misleading
since the Oregon Department of Education drastically altered its graduation standards. As recently as 2017, Oregon had the
second-worst graduation rate
in the country, and the true extent of negative impacts from at-home learning on graduation rates is not clear.
--Staff Reports
| | |
| --- | --- |
| Post Date: 2021-03-27 10:00:23 | Last Update: 2021-03-27 10:14:10 |
Some bills to watch in the Revenue Committee, but not just yet
Editor's note: This is the sixth in a multipart series exploring tax measures before the Oregon Legislature during the 2021 session
"Gut and stuff" may sound like something that a hunting party does after a successful day tracking big game, but it's actually something less dramatic. It describes the process in the Legislature of amending a bill by removing all the contents of the bill and replacing them with something else. It's pretty common.
Often, legislators will introduce "placeholder" bills because the concepts behind them are still being discussed. In the 2021 session, there are several of these lurking in the House Committee on Revenue -- where all bills for raising revenue must originate.
The bills are:
Don't for a minute think that the House Revenue Committee needs to pass a law to get the Legislative Revenue Officer to prepare a report on some tax issue.
--Staff Reports
| | |
| --- | --- |
| Post Date: 2021-03-27 09:48:58 | Last Update: 2021-03-20 22:29:55 |
Read More Articles