Felons should not be in possession of guns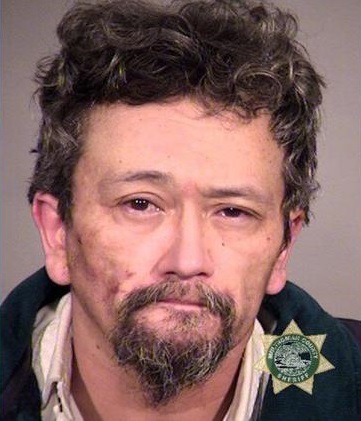 An armed, wanted felon had barricaded himself in his home for 10 hours in the Richmond Neighborhood in Portland, and the Portland Police had asked neighbors in the area to shelter in place.
The subject was identified as Robert W. Delvin, 50.
He was booked into the Multnomah County Detention Center on charges of Unlawful Use of a Weapon, Felon in Possession of a Firearm (5 counts), Reckless Endangerment (3 counts), Discharge of a Firearm in the City (city code), and Attempt to Elude by Vehicle.
The investigation began on Wednesday, March 3, 2021 when the Portland police were called to the home in the 3700 block of Southeast Brooklyn Street.
Investigating officers learned that at about 11:30a.m., Delvin fired a handgun at someone outside his home.
The person he fired at is still unidentified and there is no indication that person was injured. But officers learned that a 5-year-old girl and her nanny were nearby (in the direction where the pistol was pointed) when the shot was fired. They were not physically injured but ran after the shot. Officers with the Central Precinct Neighborhood Response Team did follow-up investigation and applied for the search warrant.
The felony Attempt to Elude charge was added due to Delvin's failure to stop when officers tried to pull his vehicle over Friday.
After Delvin was in custody, Central Neighborhood Response Team and Central Precinct patrol officers served the search warrant. They located and seized as evidence five firearms (two handguns, an AR-15 semiautomatic rifle, a Mini-14 semiautomatic rifle, and a shotgun) and at least 500 rounds of ammunition.
--Bruce Armstrong
| | |
| --- | --- |
| Post Date: 2021-03-27 13:33:22 | Last Update: 2021-03-27 22:11:39 |