On this day, January 28, 2003, Oregon voters defeated a proposed three-year income tax hike designed to forestall $310 million in cuts to schools and social services.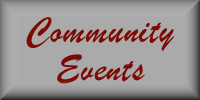 Post an Event

School Choice movie "Miss Virginia"
Saturday, January 28, 2023 at 12:00 pm
Free, fun, family-friendly afternoon to watch the movie to learn how it is possible for parents, grandparents and other ordinary folks to stand up for their children and give them the opportunity and financial means for a great education. Live Q&A with Ms. Virginia herself.

EducationFreedomforOregon.com
When: Jan 28, 2023 Where: Hillsboro, The Hillsboro Cultural Arts Center 527 E Main St, Hillsboro, OR 97123 Time: noon to 3 pm
Free ticket registration

Western Liberty Network Leadership and Activist Training Conference
Saturday, February 4, 2023 at 9:00 am
The year's premiere grassroots activist and leadership conference! Get what you need to be successful in 2023!
Portland Airport Embassy Suites Hotel 7900 NE 82nd Avenue

The Oregon Constitution
Wednesday, February 22, 2023 at 7:00 pm
First of a three part series presented by former State Representative Mike Nearman studying the Oregon Constitution.
The River Church 4675 Portland Rd NE Salem

The Oregon Constitution
Wednesday, March 1, 2023 at 7:00 pm
Second of a three part series presented by former State Representative Mike Nearman studying the Oregon Constitution.
The River Church 4675 Portland Rd NE Salem

The Oregon Constitution
Wednesday, March 8, 2023 at 7:00 pm
Third of a three part series presented by former State Representative Mike Nearman studying the Oregon Constitution.
The River Church 4675 Portland Rd NE Salem

We Are Stronger Together
Monday, March 27, 2023 at 10:00 am
Oregon's Natural Resources & Industries (ONRI) is sponsoring the rally to meet legislators and influencers to bring light on legislation affecting natural resource industries, their families, and their communities. https://onri.us/events
Rally at the State Capitol, Salem.
View All Calendar Events
Marijuana sales revenue to schools may go up in smoke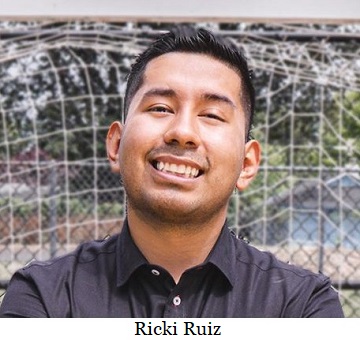 In 2014, Oregon was the 3rd state in the nation to make possession and sale of recreational marijuana legal. 56% of Oregonians voted in favor of
Ballot Measure 91
. In Multnomah County, 69% of the voters approved it. In Nov. 2014, the Oregonian published an article on the passage of
Ballot Measure 91
. Longtime Advocate Anthony Johnson was quoted as saying "We have ended a painful, discriminatory, harmful policy that has terrible consequences for our state, we replaced it with a policy that is smarter, more humane...It's a policy whose time has come."
Ballot Measure 91
was a way to correct the racially disproportionate citation, arrest and conviction of minorities related to marijuana use. However, one of the other selling features was the large portion, 40%, of the revenue that would be sent to help with the state school fund.
In 2020,
Ballot Measure 110
was approved by 58% of the voters. It made personal non-commercial possession of a controlled substance no more than a Class E violation (max fine of $100 fine) and established a drug addiction treatment and recovery program funded in part by the state's marijuana tax revenue and state prison savings. What was not widely known by voters was that the Common State School fund would also be taking a reduction in revenue from marijuana sales in order to help create the Drug Treatment and Recovery Services Fund.
Now, less that four months after the passage of
Ballot Measure 110
,
HB 3112
has been introduced by a group of Democratic Representative and Senators looking to change the formula yet again. One of the chief Sponsors of the bill, first term Representative Ruiz (D-Gresham) testified in the Judiciary Committee earlier this month that "
HB 3112
creates the Cannabis Equity Fund. This fund is aimed to invest in home ownership, job placement, skill building, small business support and education for Black, Indigenous, and Latin X communities. The inequities between Oregonians are addressable and the growing cannabis industry presents us with the ability to address them."
Representative Ruiz was joined by many other supports of the legislation. In written testimony from the Office of Community & Civic Life, Cannabis Program, they shared that "over 100 years of draconian cannabis policies and disparate cannabis related arrests, convictions, and sentencing have had long-lasting legal, social, economic, and inter-generational consequences to these specific communities….and
HB 3112
is an opportunity for the state to pass the most comprehensive and truly effective cannabis equity legislation in the United States".
A D V E R T I S E M E N T

A D V E R T I S E M E N T
The bill also establishes the Cannabis Equity Board within the Governor's office to provide equity oversight of Oregon's cannabis industry. It would monitor and oversee the new Cannabis Equity Fund formed by redirecting marijuana tax revenues from the Oregon marijuana account and the elimination of the existing Oregon marijuana account currently overseen by the Oregon Liquor Control Commission (OLCC). The Board would make sure that the cannabis industry does everything possible to address diversity and represent communities most negatively impacted by the historic cannabis prohibition. It would also give direction to OLCC regarding licensing for those in the marijuana industry and include a reduced-fee equity license for those applicants that have been convicted of a marijuana related crime in the past that are also from a minority group.
The Oregon Department of Revenue prepared a report for the committee on the Marijuana tax distribution showing the history of
Ballot Measure 91
, the changes already passed in
Ballot Measure 110
and the projections if
HB 3112
passes. Using projected revenues from the Office of Economic Analysis for the 21-23 biennium, $318.45M was used to show the distribution of the adopted ballot measure compared to the proposed
HB 3112
. The change would look as follows:
Ballot
Measure 91
Ballot
Measure 110
HB 3112
Transferred to the Common School Fund
$103.5 M
$36 M
$27 M
Transferred to the Oregon Health Authority
$51.7 M
$18 M
$3.375 M
Transferred to the Oregon State Police Account
$38.8 M
$13.5 M
$0
Sent to Cities
$25.7 M
$9 M
$6.75 M
Sent to Counties
$25.7 M
$9 M
$6.75 M
Transferred to the Oregon Health Authority
$12.9 M
$$4.5 M
$13.5 M
Drug Treatment and Recovery Services Fund
NA
$228.45 M
$228.45 M
Cannabis Equity Fund
NA
NA
$22.5 M
Cannabis Equity Fund (formerly Oregon State Police
NA
NA
$10.125 M
What was not discussed in the hearing on the bill, was the loss and redirection of the marijuana funding and the impacts to the Common School Fund.
Ballot Measure 110
cut the Common School Fund by almost 1/3.
HB 3112
would cut it by 75% from the original
Ballot Measure 91
in 2014. There was also no discussion about the additional restrictions that
HB 3112
would place on the funds that the Common School Fund would still receive. The bill removes the "State School Fund
ORS 327.008
– which is the state school general fund and replaces it with restrictions that are culturally targeted. It says that money received by the state school fund must be used under the following restrictions:
(20%) Twenty percent of the 40 percent solely for the purposes described in ORS 329.841 which covers Statewide education plan for students who are Black or African-American or who are members of a student group not covered by existing culturally specific plan
(10%) Ten percent of the 40 percent solely for the purposes described in ORS 329.843 which covers Statewide education plan for students who are American Indian or Alaskan Native
(10%) Ten percent of the 40 percent solely for the purposes described in ORS 329.845 which covers Statewide education plan for students who are Latino or Hispanic.
The bill will have another hearing on March 23 and it is scheduled for a work session on April 8.
--Terese Humboldt
| | |
| --- | --- |
| Post Date: 2021-03-22 17:14:14 | Last Update: 2021-03-22 21:46:11 |
If you fear the media, remember, you have already been labeled
Several activist groups have written
an open letter to the Oregon Senate Republicans
. It reads:
Stop allowing the majority party to eviscerate the rights and liberties of all Oregonians. This letter is a combined effort from the leaders of groups and communities across our state, who speak on behalf of the hundreds of thousands of members we represent from all backgrounds, color, creed, age, gender, religion, and political ideologies: Senate Republicans, you have our full support to walk out before irreparable harm occurs due to the policies set forth, this legislative session.
We, as Oregonians, are witnessing the makings of a societal train wreck, and the complete destruction of our State, if the current agenda is tacitly consented to, via quorum requirements. The supermajority Democrats won't work collectively or collaboratively on many of the core issues Oregonians care about, and we are watching them dominate the 2021 legislative session with an agenda that ignores Oregon families. Rebuilding our economy, and providing structure for a secure, safe and vibrant future must be our focus.
Radicals within the Democratic Caucus don't feel they need to collaborate with the public, due to their supermajority status, and they certainly won't, unless we use our last bargaining chip. They have removed the referendum process, by adding emergency clauses onto proposed bills to prevent a public vote and have locked the people—and even some media—out of the capitol. In fact, their elitist attitude has brought them to the belief that they are our collective leaders, not our elected representatives.
Our legislators have critical issues to address, and putting continued time and resources towards one-sided social engineering is marginalizing a large number of Oregonians, and indifferent to human suffering.
Who would have thought that after such a challenging and costly time for Oregonians, one party would focus their efforts on special interest bills, such as crippling new tax increases like a 30-60% increase in property taxes and an exorbitant beer and wine tax, micromanaging our local schools, expanding the Oregon Health Authority's power within educational institutions, and rewarding criminal behavior? There are just too many proposed bad bills and issues to list here. Governor Kate Brown preaches equity and equality, but not for law abiding taxpayers who see their rights evaporating while our cities burn.
This legislative session, we are witnessing an across-the-board assault on our values and the constitutionally protected freedoms held dear by countless Oregonians.
Our priorities should be getting kids back to school, in person and full time, and helping workers and small businesses recover—not doing all we can to perpetuate failed, costly and untested policies that deride the very fabric of society and place unforetold consequences and risk upon the next generation of Oregonians. If the proposed bills pass, they will forever change the physical, economical, emotional, and livable landscape here in Oregon.
While some Republicans have claimed they need to continue to allow these attacks on our liberties so they can influence redistricting, under the current leadership, it is clear that Secretary of State Shemia Fagan will ignore Republican input. If public meetings are being abruptly closed after important, clarifying questions are being asked but then censored for comment (as we saw during Senator Dallas Heard's simple committee question directed to the Police Chief providing testimony), what realistic chance do you have to provide influence over the redistricting process?
Fagan, whose extreme partisanship is reflected in her almost daily fundraising emails, is determined to hijack the process irrespective of your attendance. She has even hired outside counsel specializing in Constitutional law, instead of relying upon the Attorney General's office, as every other Secretary of State has previously, and legally, done.
We can all agree, the state of Oregon has been run very poorly. The hundreds of thousands of Oregonians who were victims of the failed unemployment claim system can attest to that, and a recent poll,
reported on by The Oregonian
, reveals that Governor Kate Brown's already low approval rating has now "tanked" after this past year.
A D V E R T I S E M E N T

A D V E R T I S E M E N T
In 2019, Republican Senators walked out TWICE and we stood behind you, because you walked out to protect our people and our families against radical proposed legislation.
If you won't stop what is coming this week, there's nothing to stop the steamroller of dangerous, unproven and failed policies being rammed through by the ruling party.
If you fear the media, remember, you have already been labeled, simply because you are a Republican Senator trying to uphold the constitution, just as many of our groups—with which you claim to share values— have already been falsely labeled as "extremist." We have suffered censorship, baseless attacks and even slander, yet continue to press forward in our efforts despite these assaults. Will you stand up for us and protect us, or will you allow them to silence our voices?
Unelected bureaucrats continue to formulate, enforce, and extend draconian regulations with no input from elected representatives, and the people are still locked out of the process as the Democrats continue to pretend that a failure-prone "virtual" reality and biased treatment of testimonial guests is a substitute for face-to-face engagement.
Your continued participation in this process will not help the people who elected you to protect their rights and liberties. We urge you in the strongest possible terms to, once again, display the courage that served you, and countless Oregonians, so well in the past.
You won't get favorable media coverage by the mainstream, left-leaning media anyway, and if you don't walk, you will face major backlash and negative press from the conservative media as well. Staying will not help the people or our precious children who look to those that have come before them to protect their future. Republicans, what happened when you came back to the capitol? The Democrats came to the table and negotiated a reasonable outcome. There were clear benefits to your party that included reelection and an overall increase in seats held across the legislature. Let's not forget that your past willingness to stand up increased your standing with your supporters and constituents, who celebrated you as heroes, many of which became first-time Republican voters because of your bravery.
We urge you to walk out and not return until the Oregon Democrats agree to stop these alarming and irreversible attacks on our inalienable and inherent rights.
What other recourse do we, law-abiding Oregon citizens who do not consent, have at this point? Many of the organizations that have signed onto this open letter have supported Republican legislators with both their votes and contributions for candidates.
While the aim of this letter is NOT to talk politics, we ask you, Senate Republicans, to once more, hold the line for the safety and protection of Oregonians. We must all stand TOGETHER in fighting against this special interest agenda before it's too late to continue working and living in our beautiful state.
If you don't walk, you risk losing ground with all your supporters. We understand the sacrifices you would be making. Remember, we have all been making great sacrifices this past year—since the "two weeks to flatten the curve" were announced. We all feel the crippling effects of overreaching policies, and we need your leadership now more than ever.
We ask you to unite, as we have, for the good of the people of Oregon, for your families and ours, and the very future of our state, before it's too late. Unprecedented times require unprecedented acts of great courage in the face of failure and fury.
Please, it's YOUR responsibility to stand up for US. We are calling on our members to
contact Senate Republican Leader Fred Girod
, and the rest of the
Senate Republicans
.
Signed,
Oregonians for Fair Elections
Oregon Grassroots United
Democrats for Informed Choice
Libertarian Party of Oregon, PAC
Oregon Push Back
Columbia County Republicans
Oregon Liberty Coalition
Freedom Believers
Oregonians For America
Free Oregon
Oregonians for Medical Freedom
Representative Jeff Kropf (Ret)
Richard P. Burke, Former Chair, Oregon Government Ethics Commission
The Northwest Connection Newspaper, JoLinn Kampstra, Publisher
Oregon Department of Education Fight Club
Peoples Rights Oregon
Oregon Citizen Lobby
The Roseburg Beacon Newspaper
Parents' Rights In Education, PAC
Oregon Firearms Federation
Rob Taylor Chair of the Committee to Preserve the Second Amendment
Lindsey Graham, former Glamour Salon owner and founder, Patriot Barbie
Lyle Mordhorst Polk County Commissioner
Mae Huston, Jefferson County Commissioner
Chairman William Harvey Baker County Commission
Mary Starrett, Chair, Yamhill County Board of Commissioners
Robert "Bob" Main, Chairman, Coos County Commissioner
--Staff Reports
| | |
| --- | --- |
| Post Date: 2021-03-22 16:09:55 | Last Update: 2021-04-15 14:39:26 |
Diagnosis delays Oregon House floor sessions until next week
Oregon House Speaker Tina Kotek (D-Portland) issued a statement today announcing that the Oregon Legislature learned that an individual who was present at the Capitol has been diagnosed with COVID-19. Potential exposure may have occurred on the floor of the Oregon House of Representatives on March 15 and March 16. This was confirmed by Jessica Knieling, Interim Human Resources Director at the Capitol. She said "We have been notified an individual who has been present at the Capitol has been diagnosed with COVID-19. We are notifying those individuals who appear to have had close contact with the individual."
Human resources for the branch is notifying all individuals who appear to have had close contact with the individual. Due to HIPAA laws, no further information will be disclosed about the individual who tested positive.
After consulting with Marion County Public Health, the Legislature has been advised that all symptom-free individuals who were on the House Floor should quarantine for 10 days following the last exposure, which is through Friday, March 26. The House will not return to floor session until Monday, March 29, at the earliest. Committee work, which is being done remotely, will continue as planned.
Anyone who shows symptoms should be tested and quarantine for at least 14 days. Testing is also being encouraged for anyone who was on the House Floor. Facilities staff will fumigate the House chamber and wings today and continue to diligently, thoroughly and regularly clean the Capitol in line with the CDC's guidance on environmental cleaning and disinfection.
House Republican Leader Christine Drazan (R-Canby) said, "First and foremost, I hope that the individual who tested positive makes a speedy and full recovery. We all knew that this outcome was possible, which is why we have taken additional precautions since the start of this session to minimize risks for individuals who must be in the building.
"Out of an abundance of caution, my immediate recommendation is for legislators and staff to minimize the risk of an outbreak in Oregon's capitol by returning home and quarantining for 10-14 days from the date of possible exposure per OHA's recommended guidelines and schedule testing. There are several elected members from the House with underlying conditions who have not had the opportunity to vaccinate yet.
"We need to do everything we can to keep everyone safe in the building."
--Staff Reports
| | |
| --- | --- |
| Post Date: 2021-03-22 16:02:34 | Last Update: 2021-03-22 22:01:20 |
Police find gun, stolen car, drugs on welfare check call
On March 21, 2021, at about 3:30 a.m., Portland Police officers assigned to North Precinct were dispatched to check the welfare of a person passed out behind the wheel of a stolen car. The car was in a parking lot near Northeast Wasco Street and Northeast Grand Avenue.
When officers arrived they found a person still passed out in the driver seat. They could see a pistol on the front passenger seat in plain sight. Officers took the driver into custody, and conducted an investigation.
Officers determined the suspect, later identified as 58-year-old Robert Marshall Chambers, was in possession of over 27 pounds of marijuana, over 11 grams of methamphetamine, and about one and half grams of heroin. Officers recovered the drugs and other evidence, as well as the loaded pistol and stolen car. Chambers had stolen property officers were able to return to rightful owners.
Chambers was booked into jail for Unlawful Possession of a Loaded Firearm, Felon in Possession of a Firearm, Distributing a Controlled Substance -- Heroin, Distributing a Controlled Substance -- Methamphetamine, Distributing a Controlled Substance -- Over 8 pounds of Marijuana in Public Place.
--Bruce Armstrong
| | |
| --- | --- |
| Post Date: 2021-03-22 13:10:08 | Last Update: 2021-03-22 13:16:43 |
That scraping noise you hear is teeth grinding
In a sign that the legislative session is starting to unravel, House Speaker Tina Kotek (D-Portland) and House Republican Leader Christine Drazan (R-Canby) have traded letters regarding how they see the rest of the 2021 Legislative Session proceeding.
In her letter
, Speaker Kotek said:
As we navigate the daily challenges of operating the 2021 legislative session during the COVID-19 pandemic, I have been committed to four top priorities: safety, transparency, strong public participation, and the completion of the people's work.

So far, we have been able to create a safe workplace while ensuring transparency and strong public participation. It hasn't been easy, and it hasn't been perfect. We have had many conversations about how we can improve committee procedures for both legislators and the public. I value all constructive feedback and will continue to do everything I can to make this session operate as smoothly as possible.

House members have been hard at work, and our committees are sending out many good bills for the chamber to consider. I am asking for your help to ensure we can meet those four priorities as we move into the next phase of our legislative work.

Next week, we are scheduled for 19 hours on the House floor. Several legislators who are not yet eligible for a vaccine have expressed concerns that this additional time on the floor will create unnecessary and additional risks of spreading COVID-19 among staff, legislators, and our families. The Oregon Health Authority has confirmed that decreasing the amount of time we spend together in close proximity reduces the risk of transmission. Therefore, I am requesting your assistance in the following actions to ensure our floor sessions are as safe and efficient as possible:
Encourage your members to come to the floor promptly – when we convene and when votes are being taken – so that we can get to work immediately and minimize "down time" on the floor;
Intervene, as necessary, to remind members to wear masks properly and keep a safe distance when they are talking to each other on the floor or in the gallery;
Encourage members not to congregate too closely in the gallery;
Monitor the number of members on the floor and support an equal distribution of Democratic and Republican members doing their work in the gallery or in their offices; and
Collaborate to suspend the requirement that all bills be read in full, if not for the rest of the session then on a daily basis, or at minimum for bipartisan bills longer than five pages.
We all have a responsibility to keep each other safe. Until the county risk levels broadly reach the Lower Risk category and more members, staff and our family members are vaccinated, we have to work together to do the people's work safely.
The impasse can be summarized as the party in power is upset because they have been unable to move a large agenda at a robust speed. Representative Drazan replied with
this letter
I have received your letter detailing your approach to this unprecedented legislative session. I share your concern for maintaining public health, and would add to that a rising concern for the need to come together to heal and recover as a state and nation.


The Oregon Legislature is not alone in navigating our obligation to fulfill the people's work while minimizing health risks. In fact, several states have implemented measures that reflect innovative management of the legislative process, focusing not only on masks and social distancing, but recognizing the inherent inadequacy of the policymaking process itself under these circumstances. Below are a sampling of states that have announced and adopted changes to their legislative approach:
Alaska's Legislature announced an intent to focus on budget and coronavirus.
Washington House Democrats agreed to limit the number of bills introduced in 2021.
Virginia's House and Senate introduced limits to the number of bills that can be introduced.
The Maryland Senate capped the number of bills a senator is allowed to introduce.
Minnesota lawmakers announced a focus on the budget and the pandemic.
Here in Oregon, the House is running a crushing number of committees and pushing controversial legislation which impacts and reshapes our energy markets, labor practices, business mandates, criminal penalties, public safety, land use laws, housing policies, tax and spending policy, constitutional rights and quality of life. These concepts, many of which are being drafted on the fly and pushed to work sessions, are moving through committees despite substantial opposition and without a willingness to compromise or work to build bipartisan support.

Here are a few examples of the points of concern from this virtual session:
Committees are moving contentious legislation with substantial opposition across multiple subject areas.
The public has been given one minute, including introductions, to make their virtual case in committee, while invited proponents are given free rein.
Committees have failed to give opponents of measures adequate opportunity to share their concerns before the members, on the record.
Committees routinely reject alternative compromise language.
Committee members have been asked to refrain from interactions with witnesses and instead direct their questions in writing outside of the public process.
Work groups have not been inclusive or have been scheduled with inadequate time to fully vet complex issues.
This is not authentic engagement. This is closed door, offline, predetermined outcomes, not to be confused with meaningful bipartisanship in a public process.

As long as the building is closed to the public and deeply controversial legislation continues to be fast-tracked in committees, we will continue to depend on the Constitution, to remind the supermajority we should not operate like it's business as usual while the public is shut out.

I understand from your letter you recognize that your recently proposed work schedule does not support public health. I agree. Branch staff and legislators alike are put at extreme risk by the proposed work schedule, which is designed to exert pressure and ensure the passage of controversial legislation, at the expense of public health.

The solution to this challenge is not to marginalize the minority or dismiss the concerns of the public. Experts have declared it is unsafe to open the building. It is no less dangerous to expose staff to more than 12 hours a day, working in a closed Capitol.

There is a better way.

We are ready and willing to limit bill reading when the House changes course with a demonstrated commitment to work together:
Do not exceed a regular full-time schedule for session days, to maintain public health for legislators and branch employees.
Only advance budgets and legislation which have bipartisan consensus support.
Shelve legislation which is divisive or controversial and not directly responsive to the pandemic or natural disasters.
Require committees balance time among opponents and proponents.
Make agenda space for full participation from committee members in deliberations and amendments.
This is a year for healing, in our state and nation; a time to come together. It is not a time for deeply divisive, partisan legislation while the public is locked out of the building. Struggling Oregonians don't deserve to be traumatized further. Instead, let's give them hope.

I look forward to working with you to find a path forward and encourage you to work with us to not only protect public health but find common ground in the days and weeks ahead.
The gravity of the impasse was felt during the floor session on Monday, March 22, when the Speaker asked that the Republican Caucus vote to move a bill back to committee without reading the entire bill. The bill is 171 pages long -- and would take an estimated eight and a half hours to read -- and the Republicans refused to grant a waiver on the requirement to read the bill.
--Staff Reports
| | |
| --- | --- |
| Post Date: 2021-03-22 11:39:45 | Last Update: 2021-03-22 12:34:26 |
Every victim of these criminals will have to be contacted
Editor's note: This is the second of a multi-part series on Measure 11 and its impact on crime. This series is adapted from letters written to the legislature by Kevin Mannix, the author of Measure 11.
Proponents of the elimination of Measure 11 argue that it is sufficient to rely on the felony sentencing guidelines system. So, it is helpful for current legislators to compare the mandatory minimum prison sentence under Measure 11 with the guideline sentence range.
An examination of the reality of the sentencing guidelines as they were actually carried out in 1994, the last year before Measure 11 went into effect, is instructive. The low range of the sentencing guidelines was the norm.
In fact, in many cases convictions for very serious crimes lead to sentences under sentencing guidelines of probation rather than incarceration in state prisons. For example, in 1994 60 persons were convicted of Rape in the First Degree. Five of these 60 convicted rapists were sentenced to probation rather than prison under the complex formula of sentencing guidelines. This was the case even though the lowest guideline sentence for Rape in the First Degree was supposed to be 34 months.
Thanks to a comprehensive 1997 Oregon Criminal Justice Commission report, we can take a look at the actual prison sentence imposed under Sentencing Guidelines throughout 1994, in 34 out of the 36 counties in Oregon (two counties did not submit data). 1994 is the last year in which Measure 11 did not exist.
Here are some reality checks, all based on real world data of Oregon courts in 1994:
60 persons were convicted and sentenced for Rape in the First Degree; 5 of the rapists were not sent to prison but were placed on probation.
20 persons were convicted and sentenced for Rape in the Second Degree; 11 of these rapists were not sent to prison but were placed on probation.
88 persons were convicted and sentenced for Sodomy in the First Degree; 13 of these criminals were not sent to prison but were placed on probation.
21 persons were convicted and sentenced for Sodomy in the Second Degree; 9 of these criminals were not sent to prison but were placed on probation.
21 persons were convicted and sentenced for Unlawful Sexual Penetration in the First Degree; 8 of these sex offenders were not sent to prison but were placed on probation.
253 persons were convicted and sentenced for Sexual Abuse in the First Degree; 153 of these sex offenders were not sent to prison but were placed on probation.
The criminal justice system, sadly, under Sentencing Guidelines, fails to provide justice to victims of some of the worst violent and sexual assault crimes. This is the same sentencing system which opponents of Measure 11 want to return to. The actual statutory description of many of the 16 crimes covered by Measure 11 will help people understand why it has often been said "the crime defines the time" regarding the mandatory minimum Measure 11 prison sentences.
A D V E R T I S E M E N T

A D V E R T I S E M E N T
Governor Brown is considering granting early release for Measure 11 criminals who helped fight Oregon Wildfires. The only way the Governor can reduce any Measure 11 mandatory minimum prison sentence is by using her constitutional clemency power. Many believe that the exercise of clemency power requires that the Governor evaluate each specific case in which clemency is considered, and that she cannot carry out massive clemency grants which have the effect of changing established law regarding criminal sentences.
Many oppose this proposed reduction of sentences as to violent and sex criminals in light of the crimes which are involved and in recognition of the rights of victims to be consulted about this. Under the Oregon constitution every single victim of these Measure 11 criminals will have to be contacted in regard to this early release. This in itself imposes additional trauma on these victims.
Photo by Issy Bailey on Unsplash
--Staff Reports
| | |
| --- | --- |
| Post Date: 2021-03-22 09:49:16 | Last Update: 2021-03-20 20:45:26 |
There's a reason the pre-emption statute prevents a patchwork of laws
Imagine a government so out of control that it stops at nothing to provide extended rights to criminals while removing the basic rights of law abiding American citizens. You don't have to imagine because this is already happening on a local and national level. House Representative Brian Clem (D-Salem), Senator Ginny Burdick (D-Portland), and other career politicians are doing everything they can to fulfill the agendas of politicians and special interest groups while ignoring the will of the American people that they are in office to serve.
When the government wants to make laws that restrict your rights and then follows up with legislation that removes your right to defend yourself and restricts your ability to challenge them -you get legislation like
HB 3005
, and we are no longer a free people.
Legislators in Oregon have already introduced a number of anti-second amendment bills that have been met with strong opposition, however in true politically motivated fashion they are moving forward with this unconstitutional legislation and ignoring the will of the people once again.
If passed,
HB 3005
will Repeal Oregons statute creating state preemption of local firearm regulation and statutes creating exceptions to preemption. This means that all of the anti-second amendment legislation that does not pass at the state level can be enacted on a county level. Local jurisdictions will be able to impose
unconstitutional gun laws
and ordinances throughout the state of Oregon which will vary from county to county. This is clearly another attempt to further confuse and legislate away the second amendment rights of all Oregonians.
Some would say that anti-second amendment groups will continue to gaslight law abiding Oregonians by fanatically insisting that bills like
HB 3005
and HR130 will save lives and will not impact law abiding citizens if they just fall in line. This type of ignorance leads to dangerous legislation that costs lives and removes a citizens right to protect themselves in any place and at anytime. This is not "common sense legislation", this is out of touch and intentionally designed to disarm Oregonians. If allowed to pass
HB 3005
and others like it will allow the government to further dictate how and where you must store your firearm, when and where you can carry your firearm, and will
require
the investigation of reports of improper storage of firearms and ammunition and will vary by locality.
There is a reason that the pre-emption statute prevents local jurisdictions from creating their own patchwork of laws and regulations, and why more than
40 states already prohibit
the type of legislation proposed by
HB 3005
of confusing and unconstitutional legislation which turns law abiding American Citizens into violators, criminals and felons. There are countless accounts of individuals in Oregon alone whose quick thinking and quick access to their legally obtained firearm
saved their lives
and the lives of others. Laws like this would cost more Oregonians their lives as they would be forced to lock up their firearms or leave them at home depending on the county they were in, passing through or visiting. In a self defense scenario seconds matter, criminals will not wait for you to get to your safe, unlock your firearm and perhaps load it while they wait to attack. This legislation lacks all evidence of common sense no matter the scenario.
A D V E R T I S E M E N T

A D V E R T I S E M E N T
Anti-second amendment legislation is opposed by the majority of Oregonians. Just ask the self described "left of center leaning" pro-second amendment "
Liberal Gun Club
" who has over 30 state chapters. Oregonians do not believe the false narrative that supporters of our first and second amendment freedoms are only conservative right leaning individuals. According to some, this characterization is used by politicians seeking to further divide Oregonians while simultaneously eroding our constitutional rights. We see the divisive rhetoric from politicians, special interest groups and from biased media outlets who publish outrageous article such as "
What if they want you dead?, Leftists Bear Arms in self-defense
," published by OPB that seems to take a somewhat pro-second amendment stance depending on how far right or far left those seeking to utilize their freedoms lean. We see through the hypocrisy, political tactics, and outright lies, Oregonians must continue to unite in opposition of this onslaught of unconstitutional legislation being proposed by out of control politicians.
The once slow erosion of our freedoms in Oregon and across our beautiful country is picking up pace and we are moving quickly toward true tyranny. Politicians are out of control in their demand for a passive and dependent populace. We have a president and politicians in office who have stated to the American people that they have "personal reasons" for enacting strict gun laws, it's time to remind them that they are not in office to fulfill personal agendas, its time to remind them that they are in office because we allow them to be our voice and if they cannot put aside personal and political agendas to represent the people, they must leave.
--Esther August
| | |
| --- | --- |
| Post Date: 2021-03-21 20:38:46 | Last Update: 2021-03-22 08:09:55 |
What does "open" mean?
The closure of the Oregon Capitol during the 2021 Session begs the question, "Where in law does it require that the Capitol be open to the public during sessions?" There are two places in the Oregon Constitution that could be read as requiring this. The first is pretty explicit:
Article IV, Section 14. Deliberations to be open; rules to implement requirement. The deliberations of each house, of committees of each house or joint committees and of committees of the whole, shall be open. Each house shall adopt rules to implement the requirement of this section and the houses jointly shall adopt rules to implement the requirements of this section in any joint activity that the two houses may undertake.
This requires that the deliberations be open, but doesn't define what "open" means. The 2021 session featured many electronic methods of openness -- implemented with more or less success -- but that may or may not be "open." It hasn't been litigated. The second is less explict:
Article I, Section 26. Assemblages of people; instruction of representatives; application to legislature. No law shall be passed restraining any of the inhabitants of the State from assembling together in a peaceable manner to consult for their common good; nor from instructing their Representatives; nor from applying to the Legislature for redress of grievances.
"Consult for the common good" can be read as discussing politics.
--Staff Reports
| | |
| --- | --- |
| Post Date: 2021-03-21 12:35:38 | Last Update: 2021-03-20 21:04:37 |
What does Measure 11 do?
Editor's note: This is the first of a multi-part series on Measure 11 and its impact on crime. This series is adapted from letters written to the legislature by Kevin Mannix, the author of Measure 11.
Up to 1989, Oregon law appeared to give judges wide sentencing discretion for felonies.
Felonies were divided into three classes, separate from murder. Judges could impose up to the following maximum sentences: 20 years for Class A felonies, 10 years for Class B felonies, and 5 years for Class C felonies. However, the discretion of judges was actually significantly limited because a parole board appointed by the governor could reduce sentences and release convicted felons early. It routinely did so. This was "reformed" by the adoption of felony sentencing guidelines in 1989.
In 1989, Oregon was confronted with a shortage of prison beds and a lack of "truth-in­ sentencing" because the parole board had broad authority to reduce sentences imposed by judges, and often did so. A comprehensive reform package was passed by the Legislature to establish a felony sentencing guideline system. Judges were constrained from imposing felony sentences outside the guidelines. They could only go outside the guidelines for "substantial and compelling reasons."
At the same time, sentences imposed by judges could only be reduced by up to 20 percent for good behavior in prison. Accordingly, the parole board power was restricted for sentences imposed under the new system.
The problem with the sentencing guidelines is that they were written to reflect Oregon's limited prison facilities, not a determination as to the appropriate sentence from the perspective of justice. The felony sentencing guidelines were resource-driven rather than justice-driven. Proponents of the guidelines promised that additional prison facilities would be established, and the guidelines could be strengthened as the facilities came online.
Between 1989 and 1994, no legislation was passed to provide additional prison resources or to enhance the sentencing guidelines. This led me to author Measure 11, which passed by a 66% favorable vote, in November 1994. Measure 11 established mandatory minimum prison sentences for the 16 most violent crimes.
A D V E R T I S E M E N T

A D V E R T I S E M E N T
Oregon voters placed Measure 11 on the ballot on November 1994 and it passed with a 66% favorable vote. Measure 11 went into effect in April 1995. Measure 11 establishes mandatory minimum terms of imprisonment for criminals who have been convicted of 16 specific violent and sexual crimes. Measure 11 does not involve sentences for property crimes or drug crimes. Measure 11 only addresses the worst levels of violent and sexual crimes. For example, there are four levels of criminal assault and Measure 11 only applies to Assault in the First Degree and Assault in the Second Degree; there are three levels of robbery, but Measure 11 only applies to Robbery in the First Degree and Robbery in the Second Degree.
There are 16 crimes - out of the scores if not hundreds of crimes defined in Oregon statutes - which are covered by voter-passed Measure 11:
Murder
First Degree Manslaughter
Second Degree Manslaughter
First Degree Assault
Second Degree Assault
First Degree Kidnapping
Second Degree Kidnapping
First Degree Rape
Second Degree Rape
First Degree Sodomy
Second Degree Sodomy
First Degree Unlawful Sexual Penetration
Second Degree Unlawful Sexual Penetration
First Degree Sexual Abuse
First Degree Robbery
Second Degree Robbery
--Staff Reports
| | |
| --- | --- |
| Post Date: 2021-03-21 09:37:23 | Last Update: 2021-03-21 09:45:46 |
Legislation would block independent journalists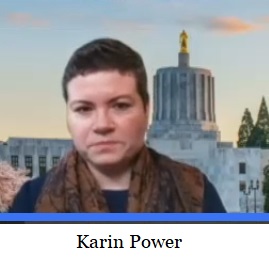 HB 2486
can certainly be described as anti-independent-journalism legislation. It is proposed legislation by three Oregon Democrat legislators that would take away the power to bring important news to the people of Oregon from any organization who is not credentialed though the government.
When government heavily mandates journalism, the truly free press cannot easily or accurately portray the news of the stories happening around us, information that we all rely on for various reasons. Free speech in danger can endanger us all.
Representative Karin Power (D-Portland) and Representative Julie Fahey (D-Eugene) are the Chief Sponsors of this bill as well as being Regularly Sponsored by Representative Marty Wilde (D-Eugene). The law proposes to grant favoritism to only select main stream media outlets.
The proposed law states that it would give officials of public bodies the power to grant news media representatives access to scenes of emergencies or emergency police activity that are otherwise closed to the public. It does provide exceptions when access may be denied.
Perhaps most disturbingly, the bill directs the Department of State Police to develop guidelines for press credentialing.
A D V E R T I S E M E N T

A D V E R T I S E M E N T
Furthermore, the law also requires the department to consult with law enforcement and fire department personnel, representatives of local governing bodies and representatives of news media organizations in developing those guidelines.
And, as usual in Oregon, the Emergency Clause has been attached to this legislation, which would make the law instantly effected into law.
Apparently it is added in the law that access to scenes of emergencies or emergency police activity may be denied if the presence of news media representatives or the activities being conducted by new media representatives compromise the safety of emergency response employees, impede the response of emergency equipment or personnel or impede the investigation of the incident that constitutes the scene of emergency or emergency police activity.
Nothing in this alters the applicability of Federal Aviation Administration regulations that govern the closure or restriction of airspace over incidents.
--Bruce Armstrong
| | |
| --- | --- |
| Post Date: 2021-03-20 13:29:05 | Last Update: 2021-03-20 16:38:10 |
"Democrats are intentionally putting felons inside the classroom"
HB 2942
which would allow individuals convicted of drug dealing, sex crimes into K-12 settings, and open the door to convicted criminals working and volunteering in K-12 educational settings has passed out of the Oregon House Judiciary Committee. It is now headed to the House Committee on Education. The bill is sponsored by Representative Bynum (D-Clackamas), Senator Michael Dembrow (D-Portland), and former State Representative Diego Hernandez (D-Portland).
HB 2942
would create a pathway for individuals charged and convicted of crimes such as manufacturing and/or delivering hard drugs like cocaine, heroin and meth or prostitution—including crimes targeting children within 1,000 feet of a school—to be eligible to work in school settings.
"It's completely unacceptable that the Salem supermajority is intentionally putting felons inside the classroom and on the playground with our kids, even when their crimes included making and selling hard drugs next door to a school," said House Republican Leader Christine Drazan (R-Canby.) "Keeping our children safe means keeping convicted criminals out of our classrooms."
HB 2942
would let the Teacher Standards and Practices Commission, the state agency in charge of licensing teachers, allow individuals convicted of certain crimes to work in a classroom setting. If
HB 2942
passes, Oregon's youngest students could be in the care of role models who will guide their social and emotional development and stand at the head of a classroom with convictions that include:
Unlawful manufacturing within 1,000 feet of a school of: hydrocodone, methadone, oxycodone, heroin, methylenedioxymethamphetamine, cocaine, methamphetamine, and other controlled substances.
Unlawful delivery within 1,000 feet of a school of: hydrocodone, methadone, oxycodone, heroin, methylenedioxymethamphetamine, cocaine, methamphetamine, and other controlled substances.
Unlawful delivery of hydrocodone, methadone, oxycodone, cocaine and methamphetamine.
Prostitution
The hearing in the House Committee On Education is scheduled for March 30 at 1:00pm.
--Staff Reports
| | |
| --- | --- |
| Post Date: 2021-03-20 06:50:37 | Last Update: 2021-03-20 21:05:35 |
What about connectivity and the digital divide?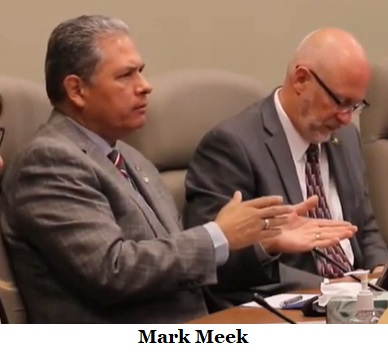 Over the past year, Oregonians have figured out how to continue to conduct business virtually. The Oregon Legislature and other publicly elected bodies are no different. April 15, 2020 Governor Kate Brown announced
Executive Order 20-16
which stated:
During this emergency, state and local governments must continue to operate, provide essential services, and make decisions in a public and transparent manner. Governments must do so safely, consistent with my emergency directives. Public participation is essential to the functioning of our state and local governments, but in-person attendance at public meetings presents a risk to the public health and safety of Oregonians, unless appropriate measures are taken. Thus, during this emergency, public meetings should be held via telephone, video, electronic or other virtual means, whenever possible, to keep Oregonians safe, and to mitigate the spread of COVID-19.
Shortly after that, during the 1st special legislative session in June of 2020, the legislature passed
HB 4212
which codified into law the ability of public governing bodies to be able to conduct public business remotely until 30 days after the end of the declaration of a state of emergency expires.
One year later, the 6th extension of state of emergency keeps
HB 4212
in place. School boards, city councils and the legislature continue to operate in the virtual world. Now, the legislature would like to see this practice become permanent through the introduction of
HB 2560
by Representative Meek (D-Gladstone) and Senator Steiner Hayward (D-Portland). This legislation would require meetings held by public governing bodies to reasonably provide opportunities to the general public to access and attend the meeting by telephone, video, or other electronic or virtual means and to allow oral and written testimony by electronic or virtual means.
During a hearing on the bill earlier this month a great deal of written testimony was submitted, but only a hand full of people signed up to testify virtually in person. One of those was Mary Kyle McCurdy with 1,000 Friends of Oregon. She expressed support for the bill stating, "Remote access to public hearings and meetings opens these to so many more Oregonians". Kathryn Jernstedt with Friends of Yamhill County also testified on the bill. Although she was in favor of the bill, she wanted to make sure that it was "not the only option because there are barriers to this as we well as the pre-COVID systems". She was specifically concerned with connectivity and the digital divide. Ironically, during her testimony, her connection to the meeting had issues adding validity to her concern.
A D V E R T I S E M E N T

A D V E R T I S E M E N T
Mark Landauer with the Special Districts Association of Oregon also testified on the legislation. He reminded the committee that "it was local government that originally approached the governor asking for this type of electronic communication to be allowed". They knew that they were not going to be allowed to conduct business in traditional ways during the State of Emergency, but the business of the people needed to continue. However, if made permanent, challenges remain with actual implementation and managing public expectations. There are 950 special districts that hold public meetings is some manner. They are not all going to have the capabilities to livestream meetings considering that at least 300 of them don't even have websites currently. The bill was amended in committee for a technical fix and
HB 2560
is headed to the House floor for a vote.
--Terese Humboldt
| | |
| --- | --- |
| Post Date: 2021-03-19 18:05:43 | Last Update: 2021-03-19 18:31:22 |
Read More Articles