On this day, December 8, 2005, federal prosecutors announced six arrests of eco-sabotage suspects following a nine-year investigation in four arson cases in Oregon dating to 1998 and 2001 and a toppled power line in Bend, Oregon in 1999.
All in one election and very confusing to the electors
Senators Michael Dembrow (D-Portland), Jeff Golden (D-Ashland), and Representative Dan Rayfield (D-Corvallis) want to revamp our election system with a ranked-choice method of election.
SB 791
describes the ranked-choice voting as counting first and multiple choices for federal and state elections, and non-home charter counties effective January 1, 2023.
"Ranked-choice voting" is a complicated method of casting and tabulating votes in which a ballot provides the elector the option to rank the candidates in order of choice.
If a candidate receives a majority of the first-choice votes cast for election to the office, that candidate is elected.
If no candidate wins a majority of the first votes cast the candidate who received the lowest number of votes is eliminated as defeated and successive rounds of tabulation will repeat the process eliminating the lowest tally each round.
Ballots that identified a candidate eliminated as the first preference then goes to their second choice on the ballot and subsequent choices as each new round of vote tabulation is held to determine if any candidate has won a majority of the votes cast until a candidate wins a majority of the votes cast for the public office.
In summary, this method gives a voter first and second choice so if the first choice is eliminated by receiving the fewest votes, the voters second choice becomes their vote. Consequently, it gives that voter two votes or an additional chance to change the initial outcome. In contrast, the person voting for the top candidate cannot double their vote to solidify their preferred candidate. As each round of elimination is completed, fewer and fewer voters will be counted in the final tally as all their choices get eliminated. Oregon Constitution, Article II, Section 1. Elections free. "All elections shall be free and equal." How "equal" is it to eliminate voters?
Janice Dysinger with Oregonians for Fair Elections, says: "Rank Choice voting makes it very difficult to see the winner by simply tallying the votes. Instead, every vote has an alternate vote depending on the overall tally. It requires some gymnastics inside the tabulator. In fact, a special tabulator software is required. In the past you would have had one set of winners followed by a runoff election if there was a two-part election. This tries to do it all in one election and is very confusing to the electors. It will disrupt confidence in the election process."
A D V E R T I S E M E N T
A D V E R T I S E M E N T
Senator Jeff Golden (D-Ashland) introduced
SB 343
, a county version of ranked-choice voting, which only applies to county elections. Some jurisdictions have adopted ranked-choice voting but none have implemented the process. The bill also provides for funding for the Secretary of State to provide compatible computers, voting machines and vote tally systems, which
SB 791
does not.
It would change campaigning. You have candidates who are competing not just for a first-place position, but also working to be somebody's second- or third-choice candidate. One election may save election costs, but the system is more vulnerable to fraud and errors in each round of recount. Election reform starts with integrity in our election system.
--Donna Bleiler
| | |
| --- | --- |
| Post Date: 2021-03-11 09:11:15 | Last Update: 2021-03-11 09:32:16 |
If it can't be banned, it can be taxed to death
In 2019,
HB 2007
was introduced by Representatives Tina Kotek (D-Portland), Karin Power (D-Milwaukie), Rob Nosse (D-Portland), Senators Michael Dembrow (D-Portland), Lew Frederick (D-Portland) and Kathleen Taylor (D-Milwaukie). It was an extensive bill aimed at eliminating diesel vehicles that pollute the air by producing carbon throughout the state.
At the time, the environmental groups came out strongly in support of the legislation. However, in an effort to reach bipartisan support, the bill was reshaped to focus on phasing out older diesel engines in the Portland Metro area ONLY. The compromise included retrofit and replacement of older on-road engines in heavy traffic areas, like the Portland area, while exempting agricultural trucks, log trucks and small truck fleets.
Two years later
HB 2007
seems to have resurfaced as
HB 2674
. Again introduced by Representative Nosse (D-Portland). It appeared as a one page bill directing the Department of Environmental Quality to study the impacts of engine emissions on the environment and provide results of the study in a report to interim committees of Legislative Assembly no later than September 15, 2022. However, all that changed with the
proposed -1 amendments
also submitted by Representative Nosse.
The 48-page amendment to the original one page House bill, changes the intent of the bill from study of an issue to a mandated solution. The new intent is in the title of the amendments, the "Clean Diesel Engine Taxes." The amendments propose the following:
3% excise tax on the retail sale of tires (Section 2)
1.5% privilege tax for businesses who sell or lease off-road equipment (Section 3)
1.5% use tax on off-road diesel equipment purchased outside Oregon (Section4)
3.5% rental tax for rental of non-road diesel equipment (Section 20 – amending ORS307.872)
2.0% rental tax for rental of all other qualified heavy equipment (Section 20 – would capture non-diesel heavy equipment)
Privilege tax on light and heavy-duty motor vehicles (Section 23) with less than 7,500 miles on them. The taxes collected are allocated in the following manner:

Light duty vehicle tax goes to the Connect Oregon Fund (ORS367.080)
Heavy duty vehicle tax goes to the Clean Diesel Engine Fund (ORS468A.801)
The compromise in
HB 2007
narrowed the scope of the legislation to just the following:
Phase out of older medium and heavy duty on road trucks in the Clackamas, Multnomah and Washington County
Prioritize ~$53M of the remaining VW settlement funds to do retrofits and replacements of old diesel engines within the Tri-County area. Also allow for funds to be used for off-road voluntary construction equipment participation in the retrofit or replacement program. In addition, it exempts some small businesses with limited fleet vehicles and provides for a voluntary upgrade fund for log trucks
Tri county areas with state public contracts over $20M need to ensure 80% of equipment used will be clean diesel beginning in 2022. This would capture large public projects like the I-205 Abernathy bridge and widening project, the Rose Quarter project and State 217 North bound and South bound projects.
Finally, it established the Supporting Businesses in Reducing Diesel Emissions Task Force. The taskforce was to be made up of 11 members representing: Elected official of a government entity having jurisdiction in an area with elevated concentrations of diesel particulate matter; public members who represent organizations concerned with the impacts of diesel emissions on health and communities; public member who represents the trucking or freight industry; public member who represents a business that operates equipment that is likely to be powered by diesel engines; public member who represents contractors or businesses that retain the services of subcontractors that operate motor vehicles or equipment powered by diesel engines; and public member to represent the environmental justice communities.
The initial meeting of the taskforce was to take place in the fall of 2019 and make recommendations to the legislature no later than September 2020. The taskforce would be repealed as of December 31, 2020. The taskforce held four meetings and at the final one on August 28, 2020, they reviewed a proposed timeline for how to implement the intent of
HB 2007
.
Sep. 2020 File Rules with Secretary of State and begin public comment period
Oct. 2020 Public Hearing
Dec. 2020 DEQ Staff Report to Environmental Quality Commission
Jan. 2021 Environmental Quality Commission Action – The final Administrative rule was filed and effective January 21, 2021
Q1 – 2021 Outreach and Develop Program Materials
Q2 – 2021 Open Grant Program
Q2 – 2021 Review Applications and Award Funding
Although
HB 2674
was filed before legislative session began, it was not filed on behalf of the Supporting Businesses in Reducing Diesel Emissions Task Force. In written testimony, Erin Hansell-Heideman a Morrow and Gilliam Co. Wheat Farmer and President of the Morrow County Wheat Growers agreed stating "I know that the year-long Diesel Task Force considered many of these taxes and chose not to proceed". So, it is unclear who the driving force is behind this legislation, and why it was introduced now when
HB 2007
is only in the outreach portion of the timeline and the grant program itself is not targeted to begin until Q2 of this year.
A D V E R T I S E M E N T
A D V E R T I S E M E N T
What is known is
HB 2674
has drawn the attention of some of the same people that helped mitigate
HB 2007
in 2019. On March 3rd, the bill was scheduled for a hearing in the House Energy and Environment Committee. However, it was never heard due to other bills that were scheduled for a work session that same day. The hearing had over 100 people submit testimony, and it was overwhelmingly in opposition to the bill. In written testimony Agelita Sanches, with Timber Unity reminded the committee that "This is a direct attack on farmers and loggers. Many of whom you exempted just a short time ago". However, Jenny Dressler, on behalf of Oregon Farm Bureau Federation summed it up best in her written testimony when she said "OFBF opposes the
proposed -1 amendments
, which would levy countless new taxes on rural businesses—farmers, ranchers, and small woodland owners—in order to fund diesel engine replacement and retrofit in the densest areas of the state. Rural communities aren't responsible for Portland's air quality, but the
-1 amendments
to
HB 2674
puts that responsibility squarely (and inappropriately) on our members' shoulders. The
proposed -1 amendments
taxes our tires, our farm equipment, our trucks, and the dyed diesel used in off-road equipment to grow food and fiber."
As Legislative session moves towards the March 19th deadline when bills must be scheduled for a work session so that they may be moved out of committee to their chamber floors by April 13th, it will be interesting to see if
HB 2674
receives an actual hearing, a work session, or is again amended and morphs into something different.
--Terese Humboldt
| | |
| --- | --- |
| Post Date: 2021-03-11 09:05:31 | Last Update: 2021-03-11 09:32:49 |
Is this prohibition in the name of public health?
If
SB 832
, has been introduced by Senator Prozanski (D-Eugene) on behalf of Animal Wellness Action and Center for a Humane Economy. The Animal Wellness Action based in Washington D.C. and the Center for Human Economy headquartered in Bethesda, Maryland both have similar mission statements around preventing cruelty to animals by promoting, enacting and enforcing good public policies and encouraging corporations to honor their duties to social responsibility.
If
SB 832
is passed into law, all mink farms in Oregon could close by the end of the year. According to the Oregon Department of Agriculture, there are 11 state-permitted mink farms in Oregon -- eight in Marion county, one in Linn and two in Clatsop. If adopted into law, Oregon would lead the nation by being the first state to adopt a prohibition on mink farming.
The legislation mandates that mink farm owners not operate unless they have tested negative for COVID-19 within previous 10 days and directs the State Department of Agriculture to establish and implement contact tracing for mink farm workers. However, even if the farm workers remain continuously COVID negative the operation of the farm would only continue until the Oregon Health Authority determines the soonest feasible date for implementing prohibition all together.
More than 85% of pelts used in the world's fur trade come from small, family-run farms. There are an estimated 275 mink farms in the US covering 23 states. Wisconsin is the leading mink-producing state with over $2.9M in pelts produced in 2019 out of the total $59M produced US wide. Oregon is the 4th largest producer in the US. Today's farm-raised mink are among the world's best cared-for livestock and are nationally regulated. In addition, mink farmers voluntarily adhere to stricter codes of animal husbandry than many other species farmers.
A D V E R T I S E M E N T
A D V E R T I S E M E N T
So why are the mink farms being target for extinction in Oregon? The bill does not state why, but rather appears to tie the mink and mink farmers to COVID-19 disease transmission. The bill may also be looking to legally address the elimination of mink farms after an experience in Denmark last fall where a COVID-19 mutation appeared in a mink farm. In response to that mutation, Denmark ordered farms to exterminate the entire mink population of the Country -- a total of 17 million minks. However, the legality of such an order is now being questioned and Danish Prime Minister Mette Frederiksen has apologized for the killing calling it a "regrettable mistake" and admitting the government may not have had the legal jurisdiction to kill so many animals. Passing
SB 832
would circumvent any legalities of ordering the elimination of the mink and the mink farms.
However, the Centers for Disease Control says, "At this time, there is no evidence that animals play a significant role in spreading the virus that causes COVID-19." The CDC did note that people spread the COVID-19 virus to mink, and that mink can spread the virus to other mink. However, "the risk of animals spreading COVID-19 to people is considered to be low".
With such a small portion of the total global market, some might say that eliminating mink farming in Oregon will only affect a few farms and with go a long way to protect those in the state. Marc Kaufman, a fur merchant in New York City whose family has been in the business since 1870 would agree with that line of thinking. He states in an NBC News report on December 1,2020 that there is no reason for his industry to worry. "With furs, if it's not made one place, it's made some place else. Demand is there and need for the product is there. If Copenhagen doesn't farm the skins, Russia will. If Russia doesn't, China will. Either way there is gonna be a supply because there is demand."
However, with no concrete evidence that mink farms or specifically Oregon mink farms are contributors to COVID-19 transmission, it begs to question if the requestors of the bill are asking for this prohibition in the name of public health, or is it an excuse to legally eliminate an industry that has been under fire by animal activist groups for years?
SB 832
has not been scheduled for a hearing so these questions may all be answered during the public heearing.
--Terese Humboldt
| | |
| --- | --- |
| Post Date: 2021-03-11 08:55:40 | Last Update: 2021-03-11 09:05:31 |
Keyboard warriors zoom into Capitol committee hearings
Tuesday night in the House Agriculture and Natural Resources Committee held a hearing on several bills, including
HB 2734
that would create a new "excise tax" of 5% on purchase of wake boats, equipment, storage and transportation.
HB 2725
would in effect ban all motor sports on the "Newberg Pool" of the river which after the Oregon State Marine Board banned wake surfing on most of the rest of the river, would effectively ban it on the entire river.
In the hearing, the panel of proponents included one Senator, one Representative and as an "expert" a homeowner on the river. Each was given as much time as they needed while over 75 people were waiting to testify for or against -- most were against. One homeowner in fact took over 20 minutes to go through her slide show. When Representative Jami Cate (R-Lebanon) pointed that she doesn't live on the portion of the river that currently allows wake surfing -- she lives on a banned portion -- she was not allowed to elaborate on why that was important.
Then, after the panel, no opponent panel was called on, it was on to public testimony. The Chair, Brad Witt, ended the hearing leaving over 35 people hanging. They decided to voice their opinions anyway as the meeting quickly spiraled out of control -- including one person from Willamette Riverkeepers who testified with his middle finger. The chair tried to get it back but instead ordered the committee staff to shut it down.
One citizen filed a complaint.
I would like to formally complain about the rude aggressive behavior of the scientific presenter from the Willamette Riverkeeper Travis Williams (see attached photos) who made threatening and disgusting gestures and mouthed profanity on screen during my statement to the Committee.

I would ask that he be sanctioned and not allowed to appear at future public gatherings on this topic, as it appears he poses an on going risk for harassment to these opposing his views.
This is indicative of how the super-majority Democrats are running committees in this "virtual" setting. There are increasing compliants of limited time for opponents, limited testimony, limited hearings and a generally chaotic environment.
--Staff Reports
| | |
| --- | --- |
| Post Date: 2021-03-10 18:43:11 | Last Update: 2021-03-10 19:14:05 |
"Voters should choose their politicians. Politicians shouldn't choose their voters"
At a press conference today, House Redistricting Vice Chair Rep. Shelly Boshart Davis (R-Albany) and House Republican Leader Christine Drazan (R-Canby) were joined by Former State Representative Jeff Barker, a Democrat and Independent Party of Oregon co-chair Andrew Kaza to call for an independent redistricting commission to ensure a fair and accountable process.
"It's vital that new legislative districts accurately reflect the electorate, and without access to 2020 Census data, lawmakers should not be the ones drawing their own new boundaries," stated Rep. Boshart Davis. "We need to pass legislation to get the responsibility out of the hands of partisan legislators and into a nonpartisan, independent commission."
"Oregon voters should choose their politicians, politicians shouldn't choose their voters. It's a conflict of interest," added Leader Drazan. "The independent commission we're proposing would ensure the accountability and transparency that Oregonians deserve for fair representation from their lawmakers."
"The current system is vulnerable to political gerrymandering which is detrimental to voting integrity," said Hon. Barker. "This proposal would greatly reduce this risk by removing politicians from the process."
"Political gerrymandering can destroy the public's confidence in the electoral process," stated IPO co-chair, Andrew Kaza. "We should remove all doubt that this year's redistricting process is anything less than just and impartial by handing responsibility over to an independent commission."
Leader Drazan's work with
House Joint Resolution 7
intends to create the pathway to establish an independent redistricting commission to carry out this process.
--Staff Reports
| | |
| --- | --- |
| Post Date: 2021-03-10 14:55:22 | Last Update: 2021-03-10 15:02:01 |
"Unprecedented delays" in census data are the issue
Oregon Secretary of State Shemia Fagan issued the following statement in response to the petition for writ of mandamus filed with the Oregon Supreme Court by Oregon Senate President Peter Courtney and Oregon House Speaker Tina Kotek:
"Over the last several weeks, the Secretary of State's office has been in regular communication with legislative leadership about the unprecedented delays in Census data and the questions that it raises around redistricting this year. The Senate President, the House Speaker, and I are all in agreement that the Oregon Supreme Court is the right venue to seek clarity on how redistricting is conducted this year. Though the name of this petition may suggest we are adversarial, the caption is merely a formality to provide clarity to a process in which both the Oregon Legislature and Secretary of State have a Constitutional obligation to Oregonians.
"As Oregon's chief elections officer, I am responsible for ensuring the accessibility, predictability, and security of Oregon elections in 2022. I have significant concerns about the Legislature's request to move redistricting deadlines into 2022. Such a move would likely have cascading effects and require the Legislature or the Court to move the 2022 primary election to an uncertain date. I have consulted with our Elections Director and the county clerks. I share their concerns that disrupting 2022 election dates would lead to a significant disruption and voter confusion over next year's elections. We have shared these concerns with legislative leadership and will be presenting the Court with a simpler option that preserves the Constitutional duty of the legislature to do redistricting but in a manner that is timely and does not disrupt Oregon's 2022 elections.
"My commitment in this process is to ensure that Oregonians from all walks of life are front and center. Maps must be fair, drawn in a timely manner, and the people of Oregon must be given adequate opportunity to have their voices heard. Accountability measures should remain in place if the Legislature is unable to complete its work, and Oregonians must maintain their right to challenge the maps under the Oregon Constitution and related laws.
A D V E R T I S E M E N T
A D V E R T I S E M E N T
"In the coming months, I look forward to working collaboratively with the Legislature, helping to promote their work, and engaging Oregonians in all corners of the state, including Black, Indigenous, Latinx, other communities of color, and historically underserved communities in this process. Together, we can ensure all Oregonians have the fair, equitable representation they deserve."
A writ of mandamus is an order issued by a judge to force a government to act. Secretary Fagan has been hoping to complete the redistricting process based on the legislature's failure to act. Those wishing to testify on the redistricting process
still have an opportunity to do so.
--Staff Reports
| | |
| --- | --- |
| Post Date: 2021-03-10 14:21:26 | |
At what point does it become "reverse discrimination?"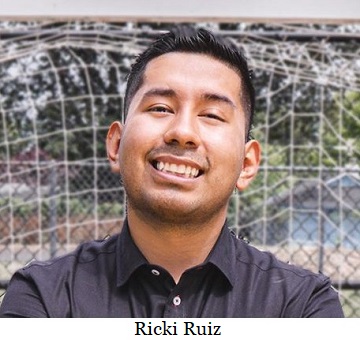 The introduction of
HB 3363
is one in a string of so called "equity" bills intended to bring justice to an unfair republic system.
Introduced by Representatives Courtney Neron (D-Wilsonville), Ricki Ruiz (D-Gresham), and Senator Lew Frederick (D-Portland),
HB 3363
establishes a Racial Equity and Justice Student Council of 15 students, two administrators and two cultural representatives appointed by the Governor. The council essentially becomes an agency that is compensated. The Governor appoints members as a way to promote her agenda in schools, indoctrinating the next generation in socialism through equity justice. The purposes of the council are to advise the Governor's office, the Legislative Assembly, the State Board of Education, the Department of Education, the Higher Education Coordinating Commission, the Early Learning Division and the Youth Development Division on education police, consideration of racial equity and justice at local levels, reimagining student leadership programs, providing support for underserved students, and establish a hotline as a resource.
The Senate Committee on Education, chaired by Senator Michael Dembrow (D-Portland), is sponsoring
SB 732
requiring school districts to establish an educational equity advisory committee.
SB 732
is no ordinary handout to the underserved. This committee would act as an unelected board member with veto power.
The Governor is also using "equity" against schools. She requested
HB 2166
for the Superintendent of Public Instruction to convene an advisory group to review equity in the education system for all grades from prekindergarten through post-secondary education. Wait a minute, isn't the Governor the Superintendent? What is equity except an excuse to micromanage school districts?
So what is "equity" that it has become the current political platform for leadership?
SB 582
, Senator Michael Dembrow's bill, the
-1 Amendment
Section 2 (8) defines 'Equity' as meaning
"the effort to provide different levels of support based on an individual's or group's needs in order to achieve fairness in outcomes and the acknowledgment that not all people and communities are starting from the same place due to historic and current systems of oppression. Equity requires the redistribution of resources, power and opportunity to communities most impacted by systemic oppression."
You read that correctly, "redistribution" of wealth, right out of the socialist play book.
SB 582
includes an equity study on the availability of opportunities and barriers in the recycling system for women and minority 'underprivileged' individuals. The 'underpriveleged' also shows up in
HB 3112
, which establishes the Cannabis Equity Board within the Governor's office to provide equity oversight of cannabis industry in this state.
Governor Kate Brown has put forth a number of "equity" seeking bills.
HB 2161
directs office of Governor in consultation with the Racial Justice Council's Economic Opportunity Committee, to study laws related to economic opportunity, with a focus on policy changes that address racial equity in economic opportunity of those who experience systemic economic disadvantages in business creation, as well as access to traditional capital and wealth creation redistributing wealth to small businesses owned by members of minorities. She also requested
SB 289
, which directs the office of Governor, in consultation with Racial Justice Council's Environmental Equity Committee, to study laws related to the environment with a focus on potential policy changes that address environmental equity. Of course, these studies are to give their reports by September 15, 2022, before she leaves office.
A D V E R T I S E M E N T
A D V E R T I S E M E N T
Representative Diego Hernandez, who will be leaving the legislature soon, also jumped on the equity band wagon introducing
HB 2566
and
HB 2567
, which directs the Secretary of State to establish a task force on Audit Equity Analysis, and to study and make recommendations regarding best practices for conducting audits related to equity issues, and to conduct a performance audit that includes objectives related to equity issues by December 31 this year.
Not to be left out Representative Andrea Salinas (D-Lake Oswego) introduced
HB 2353
that requires agencies to include in rulemaking notice a statement identifying how adoption of the rule will affect racial equity.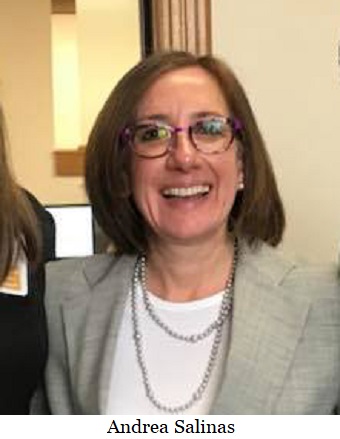 Let's not leave energy out.
SB 247
directs the Department of Energy to study opportunities and challenges in Oregon for renewable energy, energy equity and development of clean energy workforce. If energy doesn't hit home, then perhaps
SB 167
will. Senator Lee Beyer's bill provides that assessed value of property that is not be greater than a formula is also not to be greater than a value determined to be necessary to effect fairness and equity in assessed values of property and property in same area in same property class.
Health wasn't left out of this equity game.
HB 2505
directs Governor's Child Foster Care Advisory Commission to establish Child Welfare Equity Advisory Committee to advise the commission and Department of Human Services regarding equitable provision of child welfare services.
HB 2760
and
SB 70
defines "Regional Health Equity Coalition" and "Regional Health Equity Coalition model," and requires Oregon Health Authority to work with the Regional Health Equity Coalitions and groups utilizing the Regional Health Equity Coalition model, which is to recognizes the impact of structural, institutional and interpersonal racism on the health and well-being of communities of color and other priority populations. And Medicaid gets an overhaul in
HB 3353
seeking federal approval to permit coordinated care organizations to use a portion of global budgets to improve health equity, improve overall health of community or enhance payments to providers who advance health equity.
At what point does it become "reverse discrimination?" The majority of bills introduced have some overriding benefit or handout to the 'underprivileged' 'underserved' to such an extent that socialism has taken over. Oregon's population is 85.06% white. So, these bills represent 15% of the total population. How much does the 85% have to give through taxes, jobs, opportunities, businesses before it violates the 14th Amendment to the U.S. Constitution. which says: "No State make or enforce any law which shall abridge the privilege or immunities of citizens of the United States;… nor deny to any person within its jurisdiction the equal protection of the laws."
Governor Brown continues to separate and divide society by racial application of laws in lieu of "equal treatment" for everyone. Top down mandates under the disguise of equity is dividing the state through unnatural, guarded relations. The more equity measures, the less equitable everyone feels.
--Donna Bleiler
| | |
| --- | --- |
| Post Date: 2021-03-10 06:31:12 | Last Update: 2021-03-10 08:11:15 |
Supposedly to help small businesses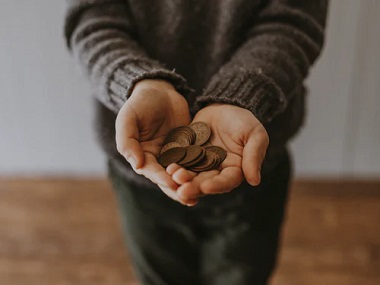 The Oregon Legislative Emergency Board allocated $100 million to Business Oregon for a new program to provide financial assistance to small businesses and commercial landlords impacted by the economic hardships caused by the COVID-19 lockdown.
The program provides grants to building owners to cover outstanding lease payments from small business tenants that are behind on rent due to the government mandated lockdown. The grants can go up to $100,000 per each business tenant lease, but not more than $3 million for each landlord. The landlord must agree not to evict the tenant for six months and waive any rights to collect outstanding penalties or interest, or enforce eviction clauses related to the delinquent lease payments between March 1, 2020 and February 28, 2021.
The program is intended to help small business tenants that have 100 or fewer employees. The agreement will include additional stipulations for tenants, such as non-eviction clauses, and a waiver of penalties and interest.
The program will open for applications on Monday, March 8. Both the business tenant and property owner will need to participate in the application process and sign the grant agreement, but the initial application needs to be completed by the landlord.
A D V E R T I S E M E N T
A D V E R T I S E M E N T
The application period will be open for two weeks, with eligible submissions chosen by a lottery system that will also ensure geographic distribution across all regions of the state. The program is split into two rounds, the first $50 million will be allocated in the application period that is opening March 8. The remaining will be used in an additional application period that will open in late April. Unsuccessful (but eligible) applicants from the first round will automatically be considered in the second round, as will any new round two applicants.
This is the seventh COVID-specific program Business Oregon has implemented to help businesses navigate the impacts of the government mandated lockdown. One of those programs — the emergency small business grant — gave about 7,500 small businesses with $43 million in grants to help offset revenue impacts from the lockdown.
More program information and eligibility details are available on
Business Oregon's website
. The application will be available on that website on March 8, 2021, and be available in multiple languages.
--Bruce Armstrong
| | |
| --- | --- |
| Post Date: 2021-03-09 20:09:25 | Last Update: 2021-03-09 20:23:43 |
Minority has a shared governing role amid Democrats' attempts to dictate process
House Republican Leader Christine Drazan (R-Canby) made the following remarks during Tuesday's floor session regarding the Capitol building's public access restrictions and attempts by House Majority Leader Barbara Smith Warner (D-Portland) to marginalize the participation of Republican members:
"We are not here to facilitate the ease of the passage of someone else's agenda that harms my community and my state long-term."
The statement was made following a decision by Republicans not to dispense with Article IV, Section 19 of the Oregon State Constitution, which requires that all bills be read aloud. Ordinarily, because of the length of the bills, the chamber is able to get a two-thirds majority and merely read the title of the bill. The operative section of the Oregon Constitution reads:
Every bill shall be read by title only on three several days, in each house, unless in case of emergency two-thirds of the house where such bill may be pending shall, by a vote of yeas and nays, deem it expedient to dispense with this rule; provided, however, on its final passage such bill shall be read section by section unless such requirement be suspended by a vote of two-thirds of the house where such bill may be pending, and the vote on the final passage of every bill or joint resolution shall be taken by yeas and nays.
View Leader Drazan's full remarks in the video below.
--Staff Reports
| | |
| --- | --- |
| Post Date: 2021-03-09 16:49:57 | Last Update: 2021-03-09 16:58:58 |
The Capitol should be open to the public by April 21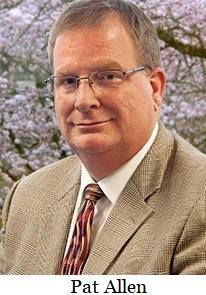 On March 3rd, OHA Direction Pat Allen testified before the House Committee on COVID-19 that by April 21, Oregon should have received enough vaccines to vaccinate 70% of the adult population. This follows on the Governor and Director Allen repeatedly saying that the supply of vaccines is what is keeping us from vaccinating every eligible person who wants a shot.
According to the best available data and experts, herd immunity is reached when at least 70% of the population are vaccinated or otherwise immune to COVID-19.
Senate Republican Leader Fred Girod (R-Lyons) released a statement about what the data means for reopening the Capitol building to the public:
"If herd immunity isn't the benchmark for giving Oregonians full access to their democracy, I don't know what is. I am calling on the Presiding Officers to develop a plan to reopen the Capitol by April 21.
"An April 21st timeline would allow 70% of the population to receive the vaccine. When natural immunity is accounted for, we should be well over the 70% threshold for herd immunity. April 21 is a completely reasonable expectation for reopening the building."
--Staff Reports
| | |
| --- | --- |
| Post Date: 2021-03-09 12:49:41 | |
When girls go bad, gender roles take a beating in law
HB 3096
exposes a paradox of some of the more extreme gender constructs that permeate our culture today. We are increasingly told that gender is fluid, subjective and non-binary -- an elusive and even out-moded way of categorizing and boxing-in human beings.
Occasionally, reality hits us smack in the face and we have to affirm the existence of gender so that we can create effective policies and govern ourselves in a sane way.
HB 3096
, introduced by Representative Tawna Sanchez (D-Portland), calls for the Oregon Department of Corrections to study issues specific to women in custody of department and to provide results of study to Legislative Assembly. This is probably a good thing. It's not hard to imagine that the crime/punishment experience of women is different than that of men, and that different policies might make sense.
The bill has
an amendment
readied for it, which looks likely to be adopted.
The amendment
fully recognizes the binary, non-fluid, non-subjective classification of gender -- based in science -- and intends to craft policy appropriate to those facts. For instance, the amendment says,
"Gender-responsive" means taking into account gender-specific needs that have been identified in research, including but not limited to socialization, psychological development, strengths, risk factors, pathways through systems, responses to treatment intervention and other unique gender-specific needs facing justice-involved persons.
One wonders, if this is to pass, how transgendered, lesbian and other subjective, self-described gender models fit into this legislation. One also wonders how the concept of "Disparate impact" applies. Disparate impact is the notion that if outcomes are disproportionately distributed across race or gender, that this is
prima facie
evidence of discrimination. How do we regard the fact that only 7.7% of inmates incarcerated in Oregon's prisons are women?
--Staff Reports
| | |
| --- | --- |
| Post Date: 2021-03-09 12:03:12 | Last Update: 2021-03-09 12:41:01 |
Either use intense, severe force, or back off and do nothing.
One theme that has persisted in the Oregon Legislature since the special sessions of the summer of 2020 and following on the death of George Floyd in Minneapolis in March of last year is policies used by police forces, especially against minorities and in the context of large crowds and ultimately riots.
State Representative Janelle Bynum has introduced
HB 2928
which has been assigned to the House Judiciary Committee which she chairs, meaning that the bill will probably move -- in some form -- from her committee and to the floor by tomorrow morning. Much of the testimony on the bill was from persons who participated in the Portland riots, and had direct experience of crowd control measures.
This bill "regulates use of chemical incapacitants, kinetic impact projectiles and sound devices by law enforcement agencies," effectively neutering the police's ability to use moderate measures to control large, unruly, and rioting crowds. The end result is that police are left with two options: Either use intense, severe and possibly lethal force against individuals, or back off and do nothing.
The summary on the bill continues:
Creates private cause of action for person injured by unlawful use of chemical incapacitants, kinetic impact projectiles and sound devices by law enforcement agencies. Prohibits law enforcement agency from using proxy law enforcement agency to enact measures that court or statute has barred law enforcement agency from using. Prohibits law enforcement agency from acting in concert with another law enforcement agency to engage in misconduct barred by statute or court order. Eliminates immunity from claims under Oregon Tort Claims Act arising out of riot, civil commotion or mob action. Revives certain claims.
The assumption behind the legislation is that the police are somehow over-using or abusing crowd control measures. Each person can decide for themselves, but one only needs to take a look at Portland last summer to make that decision.
--Staff Reports
| | |
| --- | --- |
| Post Date: 2021-03-09 11:00:09 | |
Read More Articles