On this day, February 6, 2002, The Oregon Health Division released statistics on assisted suicides for the previous year. 44 people received prescriptions for lethal medication but only 21 actually took their lives.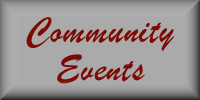 Post an Event

The Oregon Constitution
Wednesday, February 22, 2023 at 7:00 pm
First of a three part series presented by former State Representative Mike Nearman studying the Oregon Constitution.
The River Church 4675 Portland Rd NE Salem

The Oregon Constitution
Wednesday, March 1, 2023 at 7:00 pm
Second of a three part series presented by former State Representative Mike Nearman studying the Oregon Constitution.
The River Church 4675 Portland Rd NE Salem

The Oregon Constitution
Wednesday, March 8, 2023 at 7:00 pm
Third of a three part series presented by former State Representative Mike Nearman studying the Oregon Constitution.
The River Church 4675 Portland Rd NE Salem

We Are Stronger Together
Monday, March 27, 2023 at 10:00 am
Oregon's Natural Resources & Industries (ONRI) is sponsoring the rally to meet legislators and influencers to bring light on legislation affecting natural resource industries, their families, and their communities. https://onri.us/events
Rally at the State Capitol, Salem.
View All Calendar Events
Definitions proposed for "coercive control"
State Representative Courtney Neron has introduced
HB 3186
which attempts to define "coercive control" in the context of the Family Abuse Prevention Act in
ORS 107.700
The basic part of the bill is in Section 2:
A person exercises coercive control over another when the person engages in a pattern of threatening, humiliating or intimidating action that is designed to isolate and exploit the other person, including:
(1) Isolating the other person from friends and family;
(2) Controlling how much money is accessible to the other person and how it is spent;
(3) Monitoring the other person's activities, communications and movements;
(4) Name-calling, degradation and frequently demeaning the other person;
(5) Threatening to harm or kill the other person or a child or relative of the other person;
(6) Threatening to publish information or make false reports to a law enforcement agency regarding the other person;
(7) Damaging the other person's property or household goods; and
(8) Forcing the other person to take part in criminal activity or child abuse.


While the sentiment behind these additions may be nice, the language is significantly vague so as to be problematic. The vague definitions in the bill almost invite another sort of abuse or neglect in which care -- or appropriate oversight -- is withheld in an attempt to limit legal liability.
The bill has not yet been scheduled for a hearing in the House Committee on Judiciary.
--Staff Reports
| | |
| --- | --- |
| Post Date: 2021-03-09 09:57:14 | Last Update: 2021-03-09 22:39:03 |
Rayfield wants to dramatically change initiative process
Representative Dan Rayfield (D)Corvallis has introduced
HB 2684
, which would require the Oregon Secretary of State or county clerk, rather than filer, to designate argument filed for publication in voters' pamphlet as either supporting or opposing a ballot measure.
Rayfield has been trying to change how elections in Oregon work now for at least 5 years in the Oregon legislature, including a bill that would allow 17-year-olds to vote. He has again introduced additional legislative concepts that would change how these important processes work.
House Bill 2684 would put into law one of many election changes that have been proposed by the state Democrats as of late, and it would fundamentally alter one of the only independent processes that Oregon citizens are currently entitled to which the legislature is not traditionally a part of.
The
initiative and referendum processes
allow people to propose laws or amendments to the state Constitution, or adopt or reject a bill passed by the Oregon Legislature.
If chief petitioners gather and submit the required number of signatures, the initiative or referendum is placed on the ballot for voters to adopt or reject.
If Rayfield's idea passes through the supermajority Democrat Oregon legislature, the freedom to write ones own argument in the voter's pamphlet may soon be gone.
--Bruce Armstrong
| | |
| --- | --- |
| Post Date: 2021-03-09 02:58:12 | Last Update: 2021-03-09 23:04:32 |
A look at the dark origins of First Amendment practices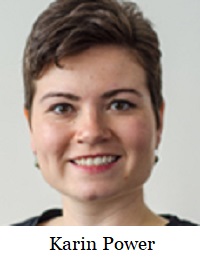 Well, the cat is out of bag, so to speak. State Representative Karin Power (D-Milwaukie) announced in a recent tweet that her colleague, Mike Nearman (R-Independence) is behind the media company, the Northwest Observer. She's even posted a screen shot of the Secretary of State's business registry record for the Northwest Observer, which is too small to read, but the media company is corroborating the information.
When asked if he was the brains behind the Northwest Observer, Representative Nearman quipped, "That would pre-suppose that I have brains, wouldn't it?"
Speculation was rampant in the newsroom today that the recent article on Representative Power's
bill to ban diesel fuel in Oregon
got on Representative Power's radar and created enough negative activity, that she was compelled to research who was behind the Northwest Observer.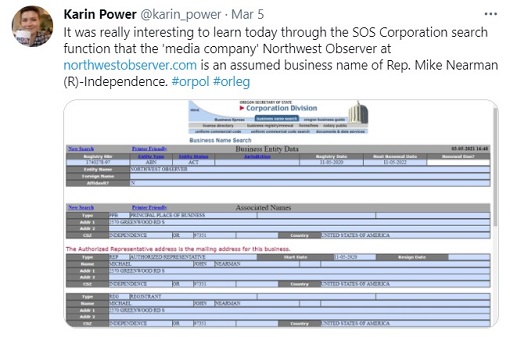 Nearman was asked for more specifics about his involvement with the Northwest Observer. He said that he works with a large and diverse group and does some writing -- though he admitted that mostly he just copies and pastes press releases.
He said that he did much of the work on the website, which he says is still evolving. "Back when I used to do honest work for a living, I was a software engineer," Nearman said. "She's welcome to subscribe. If she puts her email in the subscribe box, she'll get daily updates."
--Staff Reports
| | |
| --- | --- |
| Post Date: 2021-03-08 17:36:20 | Last Update: 2021-03-08 20:34:33 |
"It's critical that we have public participation in these hearings"
Oregon House Republicans are encouraging the public to participate in the process of redistricting this year to ensure accountability.
This once-a-decade procedure is required by both the U.S. and Oregon Constitutions to redraw congressional and state legislative district boundaries to reflect changes in population identified by the U.S. Census. Redistricting is mandated to ensure that legislative districts accurately represent communities of common interest for fair representation by their elected lawmakers.
"The best way for Oregonians to be represented in this process is if they contribute their voices by speaking for themselves," said House Republican Leader Christine Drazan (R-Canby.) "We need robust public engagement to better inform our work as we draw new maps. Oregon voters should choose their politicians, not the other way around."
"It's critical that we have public participation in these hearings," emphasized House Redistricting Vice Chair Shelly Boshart Davis (R-Albany.) "Without concrete census data at this time, the public needs to be part of this process to add much-needed accountability to ensure appropriate representation in all of Oregon's legislative districts."
Oregon voters from three congressional districts are invited to participate in hearings that start
this week
, with more scheduled through April.
Residents can sign up to testify at these virtual hearings by visiting the Oregon Legislature's redistricting website.
To learn how to testify by phone, dial: (833) 588-4500
Written testimony can be submitted to: Oregon.Redistricting@oregonlegislature.gov
Virtual Hearings for Individuals Residing in:
Hearing Dates:
Hearing Times
(click on the time
to sign up to testify)
District 1
(Clatsop, Columbia, part of Multnomah, Washington
and Yamhill counties)
Tuesday, March 9

5:30 PM – 7:30 PM
Saturday, March 20

9:00 AM – 11:00 AM
District 2
(Baker, Crook, Deschutes, Gilliam, Grant, Harney, Hood
River, Jackson, Jefferson, part of Josephine, Klamath, Lake,
Malheur, Morrow, Sherman, Umatilla, Union, Wallowa,
Wasco and Wheeler counties)
Wednesday, March 10

5:30 PM – 7:30 PM
Saturday, March 20

1:00 PM – 3:00 PM
District 3
(Part of Clackamas and part of Multnomah counties)
Thursday, March 11

5:30 PM – 7:30 PM
Saturday, April 10

9:00 AM – 11:00 AM
District 4
(Part of Benton, Coos, Curry, Douglas, part of Josephine,
Lane and Linn counties)
Tuesday, March 16

5:30 PM – 7:30 PM
Saturday, April 10

12:00 PM – 2:00 PM
District 5
(Part of Benton, part of Clackamas, Lincoln, Marion, part of
Multnomah, Polk and Tillamook counties)
Thursday, March 18

5:30 PM – 7:30 PM
Saturday, April 10

3:00 PM – 5:00 PM
--Staff Reports
| | |
| --- | --- |
| Post Date: 2021-03-08 17:07:26 | |
This is a Constitutional question
Regarding eligibility for voting, Article II of the Oregon Constitution, is pretty clear:
(1) Every citizen of the United States is entitled to vote in all elections not otherwise provided for by this Constitution if such citizen:
(a) Is 18 years of age or older;
(b) Has resided in this state during the six months immediately preceding the election, except that provision may be made by law to permit a person who has resided in this state less than 30 days immediately preceding the election, but who is otherwise qualified under this subsection, to vote in the election for candidates for nomination or election for President or Vice President of the United States or elector of President and Vice President of the United States; and
(c) Is registered not less than 20 calendar days immediately preceding any election in the manner provided by law.

SB 776
, introduced by Senator Michael Dembrow (D-Portland) looks to undermine the constitution and shift who can vote in school board of director elections. The bill would change a section of law, not the constitution, and permit individuals who are 16 or 17 years of age to cast ballots specifically in school district elections. Within the bill Section 2 reads:
(1) Notwithstanding ORS 247.016(2) or 255.005(6), an individual may vote in all school district elections, including the nomination and election of school directors, if the individual:
(a) Is 16 or 17 years of age;
(b) Has registered to vote in the manner described in ORS 247.012;
(c) Resides at an address that is within the geographic boundaries of the area eligible to cast ballots in the school district election.
What this means is, to vote in a school board election an individual only needs to be over 16 years of age, register to vote more than 20 days prior to the election, typically prior to the May Special Districts Elections, and reside within the school district boundaries.
The constitutional undermining portion of
SB 776
is where it references
ORS 255.005(6)
. This statute contains the definitions used in laws governing school board elections. Section 6 defines elector as:
(6) an individual qualified to vote under section 2, Article II, Oregon Constitution
The age in the constitution is 18. This bill is making an exception to the Oregon Constitution and changes the voting age for a specific public office.
There are also other potential consequences in the bill. In the laws that govern who is eligible to seek office as a school board member (director), it states in
ORS 332.018
:
(2) No person shall be eligible to serve as director unless the person is an elector of the district and has resided therein for the period of one year immediately preceding the election or appointment.
The question needs to be asked, does changing the meaning of elector in
SB 776
also change the definition of elector for who is now eligible to serve as a school board member? Maybe that question will be asked and answered when the bill receives a hearing March 11th in the Senate Committee on Rules.
--Terese Humboldt
| | |
| --- | --- |
| Post Date: 2021-03-08 16:04:32 | Last Update: 2021-03-08 16:25:29 |
Recommends available federal dollars to fund the initiative
House Republican Leader Christine Drazan (R-Canby) released the following statement regarding the Governor's announcement of a $250 million Summer Learning and Child Care Package:
"The announcement of this investment in our children's education is a great step forward for Oregon, but long overdue.
As I outlined in April of last year, we owe it to our students to address the education gap they've experienced with innovation, leadership and clarity of purpose. One critical component of my plan was a summer school program to reach students who need extra help. While we missed the opportunity to provide this in 2020, I am pleased to see the Governor's announcement includes this proposal now.
As federal funds continue to flow to Oregon, we should prioritize one-time funding for this initiative to ensure we're not overburdening Oregonians or the state budget.
Our students need our support, and this proposal finally provides them with the additional enrichment they deserve."
--Staff Reports
| | |
| --- | --- |
| Post Date: 2021-03-08 14:54:09 | |
More than two years of lockdown
The interior areas of three historic sites in northern Curry County will remained closed through April 2022 in response to the government mandated lockdown, Oregon Parks and Recreation Department (OPRD) announces.
At
Cape Blanco State Park, the Hughes House and Cape Blanco Lighthouse
will be closed to tours during this timeframe.
The Port Orford Lifeboat Station Museum at Port Orford Heads State Park will also be closed
. Visitors will only be allowed outside due to the mandated lockdowns.
"Out of an abundance of caution, and due to the current uncertainty, we and our partners decided to keep these facilities closed," said Casey Nielsen, who manages both parks. "All the staff, volunteers and partners are looking forward to a time when we can safely reopen these interpretative locations and share the rich history in Curry County."
The facilities have remained closed since March 23, 2020, when the virus first hit Oregon. OPRD has kept museums, meeting halls and other indoor facilities closed in response to statewide lockdowns oredered by Governor Kate Brown.
Visitors are being told by ORPD to continue to follow health protocols while visiting state parks: limit the size of gatherings, wear face coverings, give space to others and wash hands often. For more information on what to expect while visiting state parks during the lockdown, visit the
ORPD COVID-19 FAQ page.
The Hughes House and Lifeboat Station Museum are operated in partnership between OPRD and the
Cape Blanco Heritage Society.
OPRD operates the Cape Blanco Lighthouse in partnership with the U.S. Bureau of Land Management, Cape Blanco Heritage Society, Coquille Indian Tribe, Confederated Tribes of Siletz Indians and Curry County.
--Bruce Armstrong
| | |
| --- | --- |
| Post Date: 2021-03-08 14:19:25 | Last Update: 2021-03-08 14:46:11 |
Klamath and Lane County Community Colleges will grow.
Reprsentative E. Werner Reschke (R-Malin) is hoping that residents of North Lake county will soon be served by Klamath Community College instead of the distant Central Oregon Community College.
HB 2089
and
HB 2091
passed in the House chamber today, carried by Representatives Reschke and Boomer Wright (R-Coos Bay), respectively. HB 2091 expands the district boundaries of Lane Community College.
"I am in favor of expanding the northern boundary that Klamath Community College serves in Lake County, for the simple reason that I know how capable and effective Klamath Community College has been in its efforts to reach out to communities that are not necessarily located just around the corner from its local campus. This is a win for the students and for everyone involved," said Rep. Reschke. Next, both bills are headed to the State Senate where they are expected to pass, and if so, then to the Governor's office for her signature.
E. Werner Reschke is State Representative for House District 56, which encompasses southern Klamath and Lake counties.
--Staff Reports
| | |
| --- | --- |
| Post Date: 2021-03-08 13:54:56 | Last Update: 2021-03-08 14:54:09 |
Businesses will see their unemployment insurance tax rates go up
Editor's note: This is the third and last of a three-part series on the collapse of small business in Oregon and is reprinted with permission from the blog of Echo Alexzander She and her husband owned FIRST Corvallis, a massage therapy clinic
The National Cost
In part 1 of the series, we reviewed the financial costs and the joke that was failed federal, state, and county-level emergency funding and support for businesses that were deemed by their government non-essential, or worse, made illegal to operate like ours. Part 2 gave a glimpse into the mental health impacts and prices paid by devastated business owners trying to survive and save their life long dream and passion.
As you drive down your main street, through downtown or the historic districts, you likely can't help but see boarded-up businesses, commercial for rent or for lease signs, or just dark vacant windows where a bustling business once operated.
By May of 2020, an estimated 2% of small businesses had
closed forever
. The impact? Over 100,000 small businesses closed in America in just a few short months. By August of that year, the headlines escalated to state '
Small Businesses Are Dying by the Thousands — And No One Is Tracking the Carnage.
' That seems concerning. Shouldn't we want to find out the impact and find ways to stop this trend as quickly as possible? One study by December estimated as many as 800 small businesses a day were permanently closing in the US.
Another study estimated that the impact was that our country
stands to lose $3 trillion to $4 trillion in GDP
over the next two years (2021 and 2022) due to COVID-19 "pandemic" closures and business shutdowns.
What do those businesses and numbers mean to local communities?
The Climate of Small Business Attack
That isn't how I would like to title my segment on rebuilding small businesses in America, but it feels like the current culture we as small business owners are fighting to survive in. Surely there must be hope on the horizon, right?
Beyond the obvious issue of Walmart, Home Depot, and Costco being essential and small businesses not, what has the US political and financial climate become for businesses to rebuild themselves in?
Here the headline from Bloomberg:
IRS Plans a 50% Ramp-Up in Audits of Small Businesses Next Year
Why are these being targeted by the IRS? Is this really where there are the most impactful corruption or fraud concerns or are these the ones not involving any important wealthy people, politicians, etc.?
When this article was discussed on a
Facebook
page I follow at the end of 2020, I expressed my outrage at this insanity and was reminded by another discussion participant that this is how communism starts, the loss of private sector business ownership. What do you think?
How did Oregon close out 2020 for small businesses? An
increase in taxes
targeted on small businesses. They shared "According to the Oregon Employment Department, about 124,000 businesses will see their unemployment insurance tax rates go up for 2021, about 85% of all businesses in the state."
How can this strategy be beneficial to rebuilding? I'll help answer that one, it isn't.
Community Understanding
I think if more Americans understand these impacts, how these closures affect all of us, and how we can make changes in the future, we will be collectively better off. Why do I know we aren't yet there? Because of how one of our own long-standing customers responded to our situation.
By and large, the customer responses to the closure announcement of our business were of their overwhelming love, support, understanding, and empathy.
However, there were others that pointed to where we had clearly been responsible for this business failure based on our personal choices and not working hard enough, or long enough. Sadly she felt the need to reach out to us and place blame in this way: "Running a small business is a challenge. It is 24/7 - hardly a day off - especially for the first years. From your postings, I know you two like to take trips and being away from your business like that is fatal to any kind of growth."
No. No business should run your life. Of course, there are likely to be seasons of hustle and long hours as an entrepreneur, but life is too short and precious to live this way 24/7 after eight years. This isn't healthy or sustainable. There are ways to succeed in business and as an entrepreneur and I promise this isn't it.
No friends, this was not the issue. In fact, it's sad this email made no mention that there could be a health challenge or government-imposed crisis impacting our economy. That they believed their assumption about our personal lives would be our business demise is sad.
--Echo Alexzander
| | |
| --- | --- |
| Post Date: 2021-03-08 09:49:01 | Last Update: 2021-03-05 18:37:25 |
Effectively serves as an unelected member with veto power
Senator Michael Dembrow (D-Portland) chairs the Senate Committee on Education, which is sponsoring
SB 732
that requires school districts to establish an educational equity advisory committee.
The legislative session has been jam-packed with "equity" bills, but
SB 732
is no ordinary handout to the underserved. The bill starts with a disclaimer, "
Nothing in this section shall interfere with the duties, responsibilities and rights of duly elected school district boards.
" But, then it goes on to establish at each school district an educational equity advisory committee that effectively serves as an unelected school board member with veto power.
The Equity Advisory Committee would advise the school district board and superintendent:
On the educational equity impacts of policy decisions;
Inform when a situation arises in a school of the school district that negatively impacts underrepresented students and advise on how best to handle that situation;
Create and revise the school district's continuous improvement plan under ORS 329.095
Participate in the creation and approval of the district budget under ORS 328.452
A D V E R T I S E M E N T
A D V E R T I S E M E N T
Schools that have experienced equity teams report that they have caused students and families to leave public schools because they do not agree with their agenda. Equity teams have also caused some strife among staff members. With the addition of this type of political speech, it could further cause declines in enrollment causing families to homeschool or move to private schools.
The committee creates a shadow board that isn't accountable to parents or the school district. It reports to the legislature taking jurisdiction from the district school boards.
--Donna Bleiler
| | |
| --- | --- |
| Post Date: 2021-03-08 07:21:00 | Last Update: 2021-03-09 20:32:03 |
Is this an expansion of government?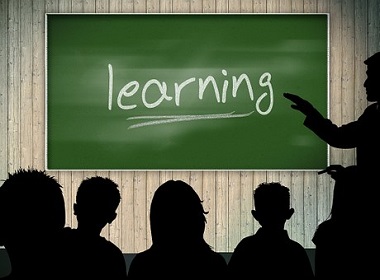 Annually the Oregon Department of Education is responsible for calculating the minimum pay rates for substitute teachers in Oregon Public Schools. The daily salary is defined as "the prior year average annual salary of beginning teachers who hold a bachelor's degree divided by 190 days".
An ODE Executive Memorandum for the 2020-2021 school year stated the following rates for substitutes:
5-day a week schools are $189.32 per day ($42,318 divided by 190 times 85%).
4-day a week schools are $212.98 per day (the 5-day rate $189.32 times 1.125).
In situations where a substitute is needed to teach for more than 8 consecutive days (4 day a week schools) or 10 consecutive days (5 day a week schools) there is an additional law guiding the calculation for long term sub rates.
Substitute teachers are paid either directly by the district or through the Educational Service District where the school in need is located. They are paid wages only and are currently not eligible for other benefits. Benefits that are collectively bargained by year-round employees of a school district. These benefits may include reimbursement for continuing education, additional pay for extra duty activities, PERS contribution rates and health insurance.
HB 3130
introduced by Representative Courtney Neron (D-Wilsonville) looks to expand some collectively bargained benefits to substitute teachers by considering them employees of school district.
A teacher employed as a substitute teacher for one or more days at a time by the same school district shall be considered an employee of the school district and eligible for retirement benefits as an employee (PERS) and eligible for health benefit plans as an eligible employee.
Substitute teachers often work for multiple districts and each of those districts typically have different collective bargaining contracts with regards to benefits. School districts and local teachers' unions negotiate many contractual provisions, but one negotiated item is health insurance contribution rates. For example, a district may pay 100% of the benefit cost for fulltime employees and 50% for part-time employees. Those benefits are collectively bargained by the union representatives for the benefit of their members who are employees of the district. Substitute teachers are not a part of the collective bargaining units in any of the districts that they may choose to work in.
A D V E R T I S E M E N T
A D V E R T I S E M E N T
This bill falls short of addressing critical questions. First, which district pays the benefit for the substitute teacher that works one or more days in school district A and one or more days in school district B? If a substitute works in multiple districts during the year, which collective bargaining agreement applies to the substitute teacher? The bill also states that the substitute teacher, after teaching for one or more days, shall be considered an employee of the district. Are they considered a full-time employee or a part-time employee and of which district and which collective bargaining agreement?
In addition, the bill has a retroactive portion which could cause financial obligations for school districts that have not budgeted for the additional cost. The bill states:
To the extent allowed by public employees' retirement law and health benefit plans under ORS 243.105 to 243.285, a teacher shall be eligible for any benefits that would have accrued to the teacher under ORS 342.610 (5), as amended by section 1 of this 2021 Act, between the 2017-2018 school year and the effective date of this 2021 Act.
Not only could this be costly for school districts, but it could also be extremely hard to track. For the 2017-18 school year until today, districts could have re-negotiated collective bargaining agreements. So, if there is a benefit claim for 2017-18, does the school district where the substitute worked apply the formula from the collective bargaining agreement in place during the time of the claim, or apply the agreement that is in place currently? Does the substitute teacher make claims against multiple districts if they worked in more than one school district? Healthcare benefits would be impossible to do retroactively so the assumption is that the retroactive clause in Section 2 of the bill will only be applicable to PERS contributions, but again the bill is unclear.
The bill has yet to be scheduled for a hearing in the House Committee on Business and Labor, so maybe these questions will be answered at that point in time.
--Terese Humboldt
| | |
| --- | --- |
| Post Date: 2021-03-07 21:03:45 | Last Update: 2021-03-07 21:18:46 |
Minimum wage increase back up for discussion
After a failure to move legislation through the 2015 Legislative Session. Oregon minimum wage proponents brought
SB 1532
to the legislature during the short session of 2016. It was one of the most contentious bills of the session. The hard-fought bill was introduced as a tiered approach, but the dollar amount for the tiers was left blank. Over the next month, the bill moved though the Senate on a party line vote and then to the House where it moved out of committee to the floor of the House on another party line vote.
On February 18, 2016, demonstrators in favor of the bill chanted outside Governor Brown's office and pounded on the outer walls of the House chamber. It forced deliberations to be stopped and the State Police to barricade lawmakers inside the chamber. After nearly six hours of debate,
SB 1532
The tiered approach passed into law carved the state into three zones with different glide paths to reaching close to $15 in at least one of the zones by June 30, 2023
However, a group of first term legislators believe that this glidepath is no longer good enough and instead it needs to be a steep ramp to $17.00 in all three zones.
HB 3351
was introduced by Representative Wlnsvey Campos (D-Aloha).
The bill dismantles the zones and jumps everyone in all three zones to $17.00 per hour July 1, 2023. For rural parts of Oregon, this would be a 27% increase.
The bill has not been assigned to a committee but will most likely be sent to the House Business and labor Committee which is the same committee it went to in 2016. The difference between 2016 and 2021, however, is that there are only two committee members that were on that committee in 2016, Committee Chair Representative Paul Holvey (D-Eugene) and Representative Evans (D-Monmouth). In addition, of the other nine members of the committee, only three of them were in the Legislature in 2016; Representatives Post (R-Keizer), Brad Witt (D-Clatskanie), and Brian Clem (D-Salem). With the majority of the committee being new to the minimum wage conversation, it could make for a replay of the battle of 2016.
--Terese Humboldt
| | |
| --- | --- |
| Post Date: 2021-03-07 20:55:25 | Last Update: 2021-03-08 17:07:26 |
Read More Articles