On this day, February 6, 2002, The Oregon Health Division released statistics on assisted suicides for the previous year. 44 people received prescriptions for lethal medication but only 21 actually took their lives.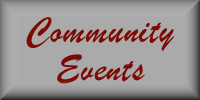 Post an Event

The Oregon Constitution
Wednesday, February 22, 2023 at 7:00 pm
First of a three part series presented by former State Representative Mike Nearman studying the Oregon Constitution.
The River Church 4675 Portland Rd NE Salem

The Oregon Constitution
Wednesday, March 1, 2023 at 7:00 pm
Second of a three part series presented by former State Representative Mike Nearman studying the Oregon Constitution.
The River Church 4675 Portland Rd NE Salem

The Oregon Constitution
Wednesday, March 8, 2023 at 7:00 pm
Third of a three part series presented by former State Representative Mike Nearman studying the Oregon Constitution.
The River Church 4675 Portland Rd NE Salem

We Are Stronger Together
Monday, March 27, 2023 at 10:00 am
Oregon's Natural Resources & Industries (ONRI) is sponsoring the rally to meet legislators and influencers to bring light on legislation affecting natural resource industries, their families, and their communities. https://onri.us/events
Rally at the State Capitol, Salem.
View All Calendar Events
He takes over a party focused on winning
State Senator Dallas Heard (R-Winston) was elected chair of the Oregon Republican Party by a vote of 74 to 52 at a biennial convention of the ORP in which elections of officers is held.
In his acceptance speech, Heard said, "Now the real work begins for me. And for you. Hold me accountable." Heard, age 36, will be the face of a party that is seeking to attract younger voters.
Outgoing Chair Bill Currier graciously stepped down. "I wouldn't do anything differently."
Former State Senator Herman Baertschigger was elected vice-chair.
--Staff Reports
| | |
| --- | --- |
| Post Date: 2021-02-20 12:21:07 | Last Update: 2021-02-20 14:42:47 |
You might be a felon if you carry where you used to
Oregon's concealed handgun law contains a pre-emption against local jurisdictions from establishing their own rules for concealed carry by persons licensed to do so, but that pre-emption is on the block, and some places where you can now carry will be off limits.
A proposal put forth by Senators Ginny Burdick(D-Portland), James Manning Jr (D-Eugene), Rob Wagner (D-Lake Oswego), Representatives Rachel Prusak (D-West Linn), Lisa Reynolds (D-Portland) have introduced
SB 554
authorizes city, county, metropolitan service district, port operating commercial airport, school district, college or university to adopt ordinance or policy limiting or precluding affirmative defense for possession of firearms in public buildings by concealed handgun licensees.
A D V E R T I S E M E N T
A D V E R T I S E M E N T
Additionally, Senator Burdick has introduced introduced
SB 585
, which would explicitly allow local jurisdictions to create their own rules regarding the right of license holders to carry, potentially creating a patchwork of laws across the state.
ORS 166.170
describes the pre-emption
"Except as expressly authorized by state statute, the authority to regulate in any matter whatsoever the sale, acquisition, transfer, ownership, possession, storage, transportation or use of firearms or any element relating to firearms and components thereof, including ammunition, is vested solely in the Legislative Assembly.


Except as expressly authorized by state statute, no county, city or other municipal corporation or district may enact civil or criminal ordinances, including but not limited to zoning ordinances, to regulate, restrict or prohibit the sale, acquisition, transfer, ownership, possession, storage, transportation or use of firearms or any element relating to firearms and components thereof, including ammunition. Ordinances that are contrary to this subsection are void."
Oregon's
Concealed Carry law
had its origins over 30 years ago. In 1989 a shooter in Stockton, California killed five children and wounded 29 others at a school, then killed himself with a pistol. In the wake of that shooting, Oregon House Speaker, Vera Katz, worked a compromise bill, HB 3470, which established some restrictions on gun ownership in exchange for a concealed carry law, and was signed into law by Governor Neil Goldschmidt.
SB 554
is
scheduled for a hearing
on Monday in the Senate Judiciary Committee.
SB 585
was
scheduled, but has been pulled from the agenda.
--Staff Reports
| | |
| --- | --- |
| Post Date: 2021-02-20 09:50:10 | Last Update: 2021-02-20 19:02:31 |
Don't let the bill collectors and your past financial history get you down
Need to cash a check? One State Representative, Zach Hudson (D-Troutdale) wants to make sure you don't have to pay a fee, even if you don't have an account or any business relationship with the bank or credit union.
HB 2356
is seen by many as one of many that is sympathetic to persons with legal or criminal history in Oregon.
The Federal Deposit Insurance Corporation -- better know by its acronym FDIC -- says that 4.2% of Oregonians were
unbanked in 2017
.
Why are people unbanked?
Analysts note several reasons
, among which are:
Your past financial mistakes put you on a no-account list
You don't trust banks
You're worried about minimum balance requirements
You're aiming to avoid fees
You're trying to avoid debt collectors
You're young
This list, which doesn't include an inability to have a relationship with a bank due to being an illegal alien, seems to make a pretty clear case that it's not really the bank's fault that you're not in a position or don't desire to have a relationship with a bank. Incredibly, Representative Hudson doesn't have a problem with making the bank provide the service for free. Of course, nothing is free and the service will be paid for by existing customers.
Another side effect of the bill is that since state law can only govern state chartered banks and credit unions -- not federally chartered ones -- the law only applies to smaller, local banks and credit unions. They'll have to face the additional burden of servicing the unbanked, while their larger, federally chartered competition can still charge fees.
--Staff Reports
| | |
| --- | --- |
| Post Date: 2021-02-20 07:52:32 | Last Update: 2021-02-21 19:10:00 |
Tax season is quickly approaching
As state Democrats look for ways to prop up government growth during the government imposed COVID recession, Congressman Peter DeFazio (D-OR 4) has stepped up to support State Senator Dick Anderson (R-Lincoln City) in his quest to keep relief money from being taxed.
DeFazio is urging that Governor Kate Brown, Oregon State Senate President Peter Courtney, and Oregon House of Representatives Speaker Tina Kotek to ensure that COVID-19 Economic Impact Payments do not contribute to working-class Oregonians' tax liabilities for 2020.
"It is unconscionable to ask the very families who have struggled the most during the COVID-19 crisis to include these payments in their tax liability," said Rep. DeFazio. "These payments are a lifeline for Oregon's working families, and while the ongoing pandemic has caused a budget shortfall for the state, the state should not ask these Oregonians to bear the brunt of that shortfall on their backs."
Although Congress intended for EIPs to be tax-free, current Oregon state statute will result in hundreds of thousands of Oregonians being indirectly taxed at the state level. Data from the Oregon Legislative Revenue Office shows that EIPs included in the CARES Act that passed in March of 2020 will result in approximately 870,000 Oregonians seeing an increase in their state tax liability to the tune of more than $100 million.
Senator Anderson sent the following letter to Congressman DeFazio:
Congressman DeFazio,

Thank you for your recent support of my efforts to ensure federal Economic Impact Payments are shielded from state taxes. I currently have legislation being drafted that would keep this relief money in the pockets of working Oregonians.

As you have identified, this is an important step to fulfilling the intent of the federal legislation that helped millions of Oregon families during the pandemic.

While our parties differ, we serve many of the same constituents. It is my hope that we can work together to get this legislation passed this session for the good of our constituents, and Oregonians more broadly. For a family of four, $300 can make a big difference for working families who are struggling to make ends meet. Yet under the current law, these families will be sending that much of their stimulus check to the state government.
A D V E R T I S E M E N T
A D V E R T I S E M E N T
Tax season is quickly approaching and given procedural roadblocks that will keep this legislation from going to effect before taxpayers must pay last year's taxes, I am including provisions in the law that would allow affected Oregonians to either amend this year's taxes or file for a credit next year. Of course, any future payments should also be exempt.

To that end, I would respectfully request that once the bill is assigned to a committee, that you would testify in support of its passage. You were involved in the bipartisan crafting of the federal legislation that sent the much needed relief to Oregon families, and I believe your insights and support would be important to this effort. Again, thank you for your support on this issue and for your service to our state.

I look forward to working together in bi-partisan ways to help Oregonians begin their long road to recovery from this pandemic.
The bi-partisan agreement on this indicates the value of this proposal. It remains to be seen if Oregon's legislative leaders will share this view.
--Staff Reports
| | |
| --- | --- |
| Post Date: 2021-02-19 18:20:50 | Last Update: 2021-02-19 18:46:06 |
Old Town Bar & Grill in Newberg
On February 10, 2021, the Oregon Liquor Control Commission issued an Order of Immediate License Suspension to the licensee of Old Town Bar & Grill in Newberg, Oregon for not following social distancing and face covering requirement mandates.
Old Town Bar & Grill, which holds a Full On-Premises sales license,is now not allowed to sell any alcoholic beverages.
During the month of January 2021, the OLCC received a wide range of complaints that Old Town Bar & Grill were allowing for the indoor consumption of food.
Further, it was alleged that the licensee was hosting live music events inside the premises, and not outside in the cold, as is so mandated.
OLCC enforcement staff contacted the operators of Old Town & Bar Grill about the complaints that it had received. During those conversations, it became apparent that the licensee had no intention of modifying the operation.
In response to this situation, OLCC compliance staff went to the location to monitor the activity and observed patrons consuming food and beverages inside, and not outside in the cold. There was little social distancing and many individuals not wearing face coverings.
These observations led to the Commission issue a Notice of Proposed License Suspension on January 27, 2021, for allowing indoor consumption of food and beverages, as Yamhill County was and continues to remain in the extreme risk category for Coronavirus.
Over the course of the next week, OLCC staff received additional complaints and were made aware of more live music events.
On February 3, 2021, OLCC compliance staff once again went to the location to find a live performance taking place and patrons consuming food and beverages with no social distancing or face coverings. These continued violations resulted in the Commission issuing an Order of Immediate Suspension on February 10, 2021.
--Bruce Armstrong
| | |
| --- | --- |
| Post Date: 2021-02-19 18:07:03 | Last Update: 2021-02-19 18:46:45 |
Part time college faculty requests full time health care benefits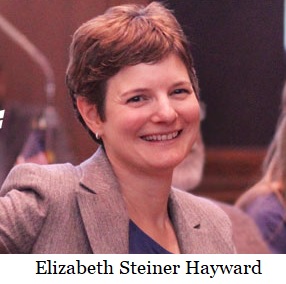 During the 2020 legislative session part-time higher education faculty members distributed flyers daily to legislators describing the hardships they faced as part-time faculty. Specifically, they focused on not having health insurance coverage enjoyed by full time faculty. This was not a new push as the discussion had been around the legislature since 2007, but they hoped 2020 would be the year to get the policy passed.
During the 2020 short session,
HB 4146
was introduced and would have created a health insurance option administered by the Oregon Educators Benefit Board. During testimony on the bill it was estimated that there were 1,500 to 1,700 workers in this situation. One of those affected who submitted testimony was Betsy Dasenko, an Adjunct Instructor at Oregon State University, Western Oregon, and Linn Benton Community College. She testified that "When I work for 2 or more institutions, I do not receive health-insurance benefits or retirement benefits like other full-time faculty even when my FTE often is equivalent to or more than full time. I rotate between two different departments at OSU, one which refuses to give me more than .49 FTE so they can cut costs".
The bill ultimately ended up in the Joint Ways and Means committee. There, several issues and concerns were raised. Senator Steiner-Hayward (D-Portland) shared that the Community Colleges and universities don't disagree with the concept. They just do not want to pay for it out of their current funding allocations. They want the general fund to partially or wholly pay for the cost of the benefit. She noted "we offered to add the money to the Community College and University support funds, and they would be required to pay their fair share with the system already in place. They dismissed the suggestion".
Senator Johnson (D-Scappoose) raised the question of fiduciary responsibility by stating "To make this open-ended responsibility of the general fund is fiscally irresponsible". The estimated cost of the program was $13.0M for 2019-21 and $35.2M for 2021-23. Sen. Steiner-Hayward agreed stating "I believe that this is an open-ended mandate, the rollup in the future biennial is very large, and we are already facing a deficit". The bill was voted down in committee.
The story is not over yet, however. Once again the House Education Committee is taking up the issue with
HB 3007
. The 2021 version is identical to the 2020 version and similar to when the discussion was held in 2020, the list of supporters is long, and opposition is quiet. Just like Sen. Steiner-Hayward stated in 2020, "there is no argument, this is the right thing to do".
Representative Susan McClain (D-Forest Grove) is once again the Chief Sponsor of the bill. As she introduced the bill to the committee, she let them know that she had worked with many stakeholders before bringing the bill back to the legislature and had determined that this was the best solution to this problem.
In written testimony, Representative Paul Evans (D-Monmouth) shared that "The dirty little secret within higher education is that adjuncts are not only cheaper than permanent faculty but often more willing to stretch beyond the contractual minimums." Louis DeSitter with the Oregon Education Association agreed and added that the use of part-time faculty has expanded greatly and today 69% of the higher education faculty are part-time.
A D V E R T I S E M E N T
A D V E R T I S E M E N T
However, as the bill is currently written, it still does not address the concerns expressed in 2020. Specifically, it is an open-ended mandate. The bill clearly states that the money is continuously appropriated. Meaning that the general fund must fill the fund with the money necessary to cover the expenses whether there are 1,500 people in the newly created benefit pool or 5,000. In addition, there is nothing to keep higher education institutions from moving more positions to part time to help them cut costs. This would then shift the healthcare costs over to the new OEBB system. Universities are always under pressure to cut costs and maintain current service levels even when the money is not distributed to them through traditional funding. This would possibly be one way for them to cut costs.
The bill does contain a bit of a safety net intended to prevent a mass movement to the new OEBB state funded option. It states that if, by policy of the institution or by collective bargaining agreement, the institution already offers health insurance benefits then it must use that agreement and not the OEBB program. However, most collective bargaining agreements are only in place for 3-5 years before they are renegotiated. The University of Oregon, for example, has a collective bargaining agreement in place through June 30, 2021 that states:
Bargaining unit faculty members employed at 0.50 FTE or greater are eligible, at their option, for medical, dental, and vision insurance. The University will continue employer premium contributions at the present 95% levels for medical, dental, and vision benefits chosen by bargaining unit faculty members.
As they begin negotiating the new collective bargaining agreement, cutting out the offering of healthcare coverage for those in the 0.50 FTE category and moving to a higher percentage of employment to qualify could be a bargaining option. It could also be acceptable to both negotiating teams as benefit costs would then shifts away from the university leaving greater funding for other negotiated areas such as pay, training, curriculum, etc. It would be an easy sell because those "left behind" would be covered under the OEBB plan.
Finally, in a session where one of the predominant themes is equity, it should be noted that in 2020 Senator Johnson raised the question that is still not unanswered in the new legislation. "Why should faculty get this benefit but other low pair part-time workers at multiple institutions not be included". A question that may again be raised as the bill moves forward.
--Terese Humboldt
| | |
| --- | --- |
| Post Date: 2021-02-19 15:01:12 | Last Update: 2021-02-19 15:18:52 |
Officers used their patrol vehicles to box in the truck
A driver of a tow truck is under arrest after committing multiple hit and runs and attempted assaults with a vehicle, including one where someone fired a gun at him.
On Thursday, February 18, 2021 at 11:47a.m., East Precinct officers responded to a report of a disturbance in the 6200 block of Southeast 97th Avenue. As officers were enroute, they learned someone fired a gun at a suspect vehicle related to a crash incident nearby and that other reports of hit-and-runs to other vehicles were coming in. Officers made contact with the person who fired the shots and he was detained. No one was injured.
Officers were able to locate the hit-and-run suspect vehicle, a yellow tow truck, and attempt to stop it. However, the driver did not yield and drove off in a reckless manner. Officers did not pursue the suspect. Officers were later able to locate the tow truck at Southeast 92nd Avenue and Southeast Woodstock Boulevard. Officers used their patrol vehicles to box in the truck and prevent it from eluding again (photos). The driver initially refused to comply with officers asking him to get out of the driver's seat. He held a knife to his throat while taunting officers. Officers with the Enhanced Crisis Intervention Team were responding to assist, but on scene officers were able to convince him to put the knife down and surrender.
Officers connected the suspect to previous calls from yesterday and today where he violated a restraining order protecting a family member.
Dolphus M. Creer Jr, 30, of Portland, was booked into the Multnomah County Detention Center on charges of Attempted Assault in the First Degree (3 counts), Attempted Assault in the Second Degree (2 counts), and three counts of Violation of a Restraining Order.
Officers are now compiling multiple reports to determine what additional charges are appropriate, including the hit-and-run incidents. The shooting is also under investigation, but at this time the person who fired the shots has not been charged with a crime.
--Ben Fisher
| | |
| --- | --- |
| Post Date: 2021-02-19 12:49:29 | Last Update: 2021-02-19 13:02:10 |
More regulation directed at social injustice
As part of the Oregon Legislature's emphasis on social justice issues for the 2021 session, Senator Sara Gelser (D-Corvallis) and Representative Courtney Neron (D-Wilsonville) have teamed up to introduce
HB 2504
which "directs school districts to identify several disciplinary mediators and to train and compensate mediators, providing mediation when out-of-school suspension or expulsion is proposed or upon request for other disciplinary incidents." The bill, which does not describe what the "Disciplinary Mediators" are supposed to do, says that each public school district:
Must identify at least one employee for every 250 students to act as a disciplinary mediator. The disciplinary mediator must be appropriately trained and provided additional compensation for being a mediator. Mediation must be provided when:
(A) The school district proposes to impose an out-of-school suspension or expulsion; or
(B) Requested by a student, parent or other employee of the school district for a disciplinary incident.
The bill doesn't stop there. It requires an annual evaluation, which will only put more expense and effort on the district.
Each school district shall conduct an annual evaluation on the use of discipline in each of the schools of the school district. The evaluation must include:
(a) A review of disciplinary incidents during the school year to determine if there is a racial disparity in the use of discipline. The determination shall be based on data, including the local characteristics of the school.
(b) The establishment of data-driven, locally-based goals to reduce any racial disparity in the use of discipline.
Certainly no one would disagree that school districts -- at least the administration -- is filled with persons woke enough to fairly administer discipline. Apparently, despite the wokeness -- the same wokeness that says that
showing math work
is a sign of white supremacy -- school administrators are not able to fairly administer justice and need these regulations. This is just the latest attempt on the part of the party in power to regulate and legislate their way to social justice and fair racial policies.
The bill currently sits in the House Education Committee. It has not been scheduled for a hearing.
--Staff Reports
| | |
| --- | --- |
| Post Date: 2021-02-19 07:27:37 | Last Update: 2021-02-18 21:30:50 |
Kids have to agree to their own parenting plan.
In 1954, William Golding penned a novel called
Lord of the Flies
about a group of school boys stranded on a desert island and their failure to govern themselves. Now 67 years later, State Representative Courtney Neron (D-Wilsonville) has introduced
HB 2959
that indicates that maybe she didn't read the novel in her literature classes in high school. Her bill would require children age 14 and up to sign off on their own parenting plan.
There's a reason why we don't let 14-year-olds enter into contracts, marry, drive, and vote --
at least for now
. And one wonders what problem is being solved by this legislation. What happens if the kid refuses to sign on to any plan that doesn't include a monthly trip to Disneyland?
Current statute says that "It is the policy of this state to:
(1) Assure minor children of frequent and continuing contact with parents who have shown the ability to act in the best interests of the child;
(2) Encourage such parents to share in the rights and responsibilities of raising their children after the parents have separated or dissolved their marriage;
(3) Encourage parents to develop their own parenting plan with the assistance of legal and mediation professionals, if necessary;
(4) Grant parents and courts the widest discretion in developing a parenting plan;
(5) Consider the best interests of the child and the safety of the parties in developing a parenting plan.

A D V E R T I S E M E N T
A D V E R T I S E M E N T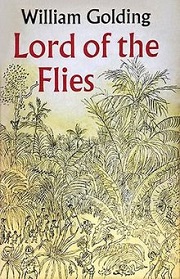 To these, Neron proposes adding one more. "Ensure that parenting plans involving children who are 14 years of age or older reflect the child's wishes;" and, more significantly, "If the child is 14 years of age or older, a parenting plan under this section may not be entered into or ordered without the consent of the child."
It's certainly understandable that a parenting plan should try to get some buy-in from the impacted child, but giving the child veto power seems like a bridge too far. Some might think that
HB 2959
is an unnecessary wedge between a parent and a child, enforced by a state with a less-than-perfect track record caring for kids.
The bill has been assigned to the House Judiciary Subcommittee on Civil Law. It has not been scheduled for a hearing.
--Staff Reports
| | |
| --- | --- |
| Post Date: 2021-02-19 07:18:05 | Last Update: 2021-02-18 20:27:37 |
"We hear that small businesses are the lifeblood of our communities"
The Senate Committee on Veterans and Emergency Preparedness has held a public hearing on
SB 531
, which would compensate businesses for actual harm done by lockdown executive orders.
The testimony from the business community was compelling, and highlighted the difficulties of keeping workers employed, businesses open, and providing for their own families.
Jim Zupancic, the owner of Stafford Hills Club, a fitness center in Tualatin, testified to the hardship of the fitness and wellness industry. He estimated that around 400,000 people from across Oregon have canceled their memberships to gyms and fitness centers, representing an extraordinary loss to a sector that is largely made up of small businesses. There has been no public evidence that any COVID-19 outbreaks have occurred at gyms or fitness centers.
"We know the best way to get working people back to work, is to support the businesses who sign their paychecks," said Senate Republican Leader Fred Girod (R-Lyons), the chief sponsor of the bill. "This bill provides tangible relief to support a strong economic recovery for working Oregonians."
Senator Girod noted in his testimony that in 2007, the Legislature passed
HB 2185
which established a principle that businesses be compensated for losses incurred during an emergency declared by the Governor. Section 5(6) says, "If property is taken under the authority granted to the Public Health Director under subsection (2) of this section, the owner of the property is entitled to reasonable compensation from the state." He added that the bill would provide a much-needed check on executive authority.
A D V E R T I S E M E N T
A D V E R T I S E M E N T
JL Wilson, a representative for the Oregon State Chambers of Commerce, which represents thousands of small businesses around Oregon, emphasized damage done to small businesses and the urgent need for this legislation: "If there was ever a bill you could pass for small businesses this session, this would be the one."
Wilson also noted that while big box stores have, in many cases, done well during the pandemic, small businesses have been disproportionately impacted by the Governor's executive orders.
Laura Edmonds of the North Clackamas Chamber of Commerce added, "We hear over and over again that small businesses are the lifeblood of our communities, yet here we are watching them bleed out."
"Chair Manning and other members of the committee expressed support for making our small businesses whole," continued Sen. Girod. "I hope that he sticks to his word and passes this bill out of committee."
SB 531
is co-sponsored by fellow Republican Senators Kim Thatcher (R-Keizer) and Lynn Findley (R-Vale).
--Staff Reports
| | |
| --- | --- |
| Post Date: 2021-02-18 17:59:22 | |
This is a pretty straightforward income redistribution plan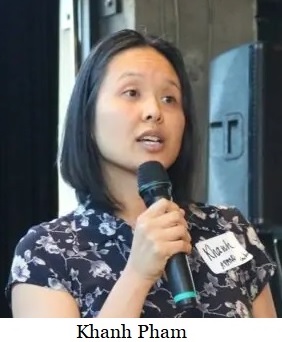 As a government created COVID-19 recession wears on, the state has begun to feel the loss of revenue and the party in power is looking for ways to make up lost income. No matter what law the state passes,
they won't get any revenue from shuttered small businesses
.
Oregon's unique kicker law is a has been a part of Oregon's Constitution since the year 2000. Article IX, Section 14, SubSection (4) of the Oregon Constitution currently reads:
If the revenues received from General Fund revenue sources, exclusive of those described in subsection (3) of this section, during the biennium exceed the amount estimated to be received from such sources for the biennium, by two percent or more, the total amount of the excess shall be returned to personal income taxpayers.
State Representative Khanh Pham (D-Portland) is proposing
HJR 10
, a resolution proposing to change "...returned to personal income tax payers" to:
"...distributed to low income taxpayers through an equivalent increase in the total earned income tax credit allowed to all eligible taxpayers in this state. A greater amount of the increase shall be distributed to eligible taxpayers with dependents in the household, especially dependents under the age of 18 years."
A D V E R T I S E M E N T
A D V E R T I S E M E N T
This is a pretty straightforward income redistribution plan and creates an incentive for socialist-minded legislators to over-tax tax-paying Oregonians in order to have a part of their income redistributed to low-income persons. Curiously, the language of the resolution calls for redistribution to "taxpayers" and one wonders if it's intended that
none
of the redistributed monies go to
non-taxpayers
.
The House Committee on Revenue currently has possession of the resolution. It is not currently scheduled for a hearing. The Oregon Constitution can only be changed by a vote of the people, so if this passes both legislative chambers, it will appear on the November 2022 ballot for the approval of the people.
--Staff Reports
| | |
| --- | --- |
| Post Date: 2021-02-18 15:23:19 | Last Update: 2021-02-18 16:00:30 |
The cost ultimately shows up in increased rent
Not so many years ago, the Oregon Legislature had a landlord/tenant workgroup, which would negotiate new laws impacting residential rental property. In addition to making life easier for legislators by having pre-negotiated legislation, it had the effect of creating reasonable, sensible legislation that was fair to both sides. Now, it's good enough that the party in power is just an extension of the tenants' lobby, while housing providers look on helplessly. Some say that history shows that government controlled, one-sided markets don't function well.
Just another example of this is
HB 2364
, a proposal being floated by Representative Julie Fahey (D-Eugene). The bill is summarized as, "Before its sale to third party, requires owner of residential dwelling facility to give tenants 20 days to form tenants committee and to give any tenants committee right of first refusal."
The "right of first refusal" in the bill is detailed in the bill:
If an owner has received timely notice from a tenants committee, the owner may not make or accept a purchase offer for the facility unless the owner first makes a binding offer in writing to sell the facility to the tenants committee at an equal or lower price and on substantially similar terms and:
a. The tenants committee rejects the offer; or
b. Sixty days have passed and the tenants committee has not accepted the offer.

A D V E R T I S E M E N T
A D V E R T I S E M E N T
At its worst, it gives tenants a way to squeeze another 60 days out of the housing provider. It's not hard to see that opportunistic non-profits or government entities will prop up tenant organizations in order to get first in line to execute these transactions. It will have the effect of keeping properties out of the free market, which will be bad for tenants in the long run.
This proposal, like many of the recent changes in landlord/tenant law takes control, liquidity, and flexibility away from housing providers. There is always a cost to these sorts of actions, and the cost ultimately shows up in increased rent, in a
state that is ranked 15th among states
in median rental apartment rates.
--Staff Reports
| | |
| --- | --- |
| Post Date: 2021-02-18 14:51:33 | Last Update: 2021-02-18 15:23:19 |
Read More Articles