On this day, November 26, 2010, US federal agents in a sting operation arrested Mohamed Osman Mohamud (19), a Somali-born teenager, just as he tried blowing up a van he believed was loaded with explosives at a crowded Christmas tree lighting ceremony in Portland.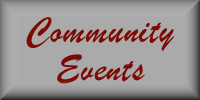 Post an Event

Oregon Legislature Interim Committee Meetings
Wednesday, December 7, 2022 at 8:00 am
Legislative Committee hearings
Oregon Capitol

Oregon Legislature Interim Committee Meetings
Thursday, December 8, 2022 at 8:00 am
Legislative Committee hearings
Oregon Capitol

Oregon Legislature Interim Committee Meetings
Friday, December 9, 2022 at 8:00 am
Legislative Committee hearings
Oregon Capitol

82nd Session of the Oregon Legislature Begins
Monday, January 9, 2023 at 8:00 am
The 2023 Session of the Oregon Legislature begins. Legislators are sworn in and bills are introduced.
Oregon Capitol, Salem
View All Calendar Events
"Our mental health is as low as it has ever been."
Editor's note: What follows is a letter that was sent to a State Representative and is being reprinted with the author's permission.
To whom it may concern,
Please take the time to read this and hear my story. My name is Madelyn Loughary. I am a senior at Dallas High School. I have the opportunity to be a part of an amazing community and get to play 3 sports. I participate in volleyball, basketball, and softball. Last February before Covid-19 had officially shut us down I had an appendectomy so despite getting to "finish" my Junior basketball season it was still cut short. Going into my softball season so excited that it was gonna be so much fun. I didn't get to participate in the first 2 weeks due to recovery, and then on March 13th 2020 I was cleared to play. Little did I know I would be given the news that the season was canceled that same day. I was devastated and couldn't imagine what the seniors had felt like until now. I started my senior year online and with no chance at a normal sports season or school year.
School being online isn't fun at all and in no way how I wanted to spend my senior year. School being online is what it is but what I don't understand is why the fight for athletics isn't there. Each week we hope to get updated news and new policies, but each week we are disappointed once again. February 10th, 2021 we were given the news that football was allowed to play full contact, and was going to get their season. I have never been so upset at such good news. I immediately texted my volleyball coach only to find out that a minimal contact sport with only 12 girls on one side of the court in a mask cannot be in the gym together and not guaranteed a season. Put yourself in our shoes and how awful that felt as student athletes being deprived yet again of their season. We are all so terrified that we have already stepped on the court or on the field for the last time; terrified that someone is going to ask how we are doing with everything, and that those 4 words could break us.
Our mental health is as low as it has ever been. The drive in the classroom is gone because there is no hope that we are going to get our season. Our coaches are fighting and fighting for us to get the seasons we deserve but here we are with nothing other than the opportunity to condition outside. If you sent out a survey to all the student athletes regarding their mental health and how much we are affected by the lack of athletics in Oregon you would be appalled that you created this. We are one of the only states not able to play sports; one of the only states shutdown. The vaccine is out; the tests are available. The only thing holding us back is you. Thank you for taking the time to read this.
--Madelyn Loughary
| | |
| --- | --- |
| Post Date: 2021-02-12 16:06:13 | Last Update: 2021-02-12 17:43:28 |
Alleges several breaches of due process
Embattled State Representative Diego Hernandez has
filed a civil suit
in Marion County Circuit Court against the Oregon Legislature, naming State Representatives Ron Noble (R-McMinnville), Julie Fahey (D-Eugene), House Speaker Tina Kotek (D-Portland) and Jackie Sandmeyer, head of the House Legislative Equity Office. The
complaint
is merely 16 pages, but is supplemented by 89 pages of attachments, including much of the evidence -- starting on page 26 -- that Hernandez said was not considered or improperly presented to the House Conduct Committee.
Hernandez alleges many breaches of due process, essentially describing the process as a political witch hunt, orchestrated by Speaker Kotek. He alleges that Sandmeyer, the head of Legislative Equity Office, had a spouse employed with the Speaker's office, and that this conflict was not disclosed to him. The Legislative Equity Office manages the investigation and process for breaches of House conduct. There is also the mystery of how the documents for the Conduct Committee was "leaked" to OPB hours before the committee members had seen them, which could potentially be tied to the Sandmeyer and spouse relationship. In his complaint, Hernandez says

On or around May 5, 2020, Plaintiff was notified that Sandmeyer was conducting a Rule 27 investigation into his alleged conduct. Unbeknownst to Plaintiff, Sandmeyer's spouse had previously worked for Kotek, the person who made the complaint to the LEO. Neither Sandmeyer nor Kotek disclosed this relationship to Plaintiff and Sandmeyer did not recuse from this matter.
Hernandez also finds objection to the length of time that the investigation took, which was about 200 days. "Rule 27" refers to the rule in the Legislative Branch Personnel rules, titled "Harassment-Free Workplace." Hernandez
Pursuant to Rule 27 (6)(h), the investigator has 60 days from appointment to conduct the investigation and present a draft finding of fact and recommendations to the Human Resources Director, the Office of the Legislative Counsel, the complainant, and the person alleged to be involved with the harassment. The person alleged to be involved with the harassment has a right to be promptly informed of any extensions granted to the investigator and must be provided with the reason for any delay. That did not occur during this investigation....

Fahey, Noble, Sandmeyer and Kotek delayed Plaintiff's investigation by nearly 200 days for improper purposes, did not notify Plaintiff of the reasons for the delay, failed to give Plaintiff the final findings of fact within 10 days of its submission, only provided Plaintiff with seven days to respond to the allegations, prevented Plaintiff from presenting evidence at the fact finding hearing, prevented Plaintiff from testifying without forfeiting his right to counsel, required Plaintiff to present his defense first, and precluded Plaintiff from questioning other witnesses or providing rebuttal evidence and testimony.
Hernandez's complaint also indicates that not all the evidence was fairly presented to the House Committee on Conduct, where these disputes are tried.
Sandmeyer redacted dates, how Plaintiff knew the subjects, multiple pages of text message threads and Facebook posts, any reference to the fact that two of the subjects were sisters, any reference to the fact that the subjects wanted to rekindle a romantic relationship with Plaintiff, and any reference to Kotek.
Hernandez is requesting non-economic damages in the form of emotional distress against Fahey, Noble, Sandmeyer and Kotek in the amount of $1,000,000, along with reasonable attorney fees, expert witness fees, costs, and interest. Insiders attribute the source of Speaker Kotek's anger and retaliation against him to his no vote on Speaker Kotek's PERS reform bill from the 2019 session,
SB 1049
which required public employees to pay some of their own retirement. The bill passed by one vote under heavy pressure from the speaker, including a pause during the voting in which several Democrat House members were taken into the back office and "encouraged" to vote for the bill.
A resolution expelling Hernandez from the Legislature is scheduled for Tuesday.
--Staff Reports
| | |
| --- | --- |
| Post Date: 2021-02-12 14:01:38 | Last Update: 2021-02-12 16:06:13 |
88 businesses around the state have been fined by OSHA
Senator Tim Knopp (R-Bend) has introduced legislation that would provide relief for struggling businesses who were penalized because they reopened their businesses in order to support their families and employees.
Currently, 88 businesses around the state have been fined by OSHA, ranging from $100 to $15,000 because of regulations imposed due to the COVID-19 pandemic. Yet, little evidence suggests that businesses are a main source of transmission.
"The data suggests that places of business are not a major source of virus transmission," Senator Knopp said. "Our employers and those who rely on them for their livelihoods have sacrificed a lot over the last year. We don't need to be adding to their burden by imposing unnecessary fines that have no basis in the data."
SB 738
would rescind and refund penalties imposed on businesses if no outbreak resulted because of any reopening in violation of the Governor's executive orders.
"We need businesses to bounce back and start hiring those who are struggling to make ends meet," Sen. Knopp continued. "If the business was not responsible for any COVID-19 outbreak, they should not be fined. Period. The policies we make should be rooted in data and science. This bill is a great way to utilize the data we have collected throughout this pandemic to give people relief and help them recover."
--Staff Reports
| | |
| --- | --- |
| Post Date: 2021-02-12 13:44:36 | |
This may be a positive influence in recruitment of volunteers
Volunteer Firefighter Protection Volunteers are a valuable resource to our communities. They are extremely important during a time of crisis. Every year volunteer firefighters in communities across Oregon answer the call at all hours of the night. They respond to automobile accidents, public assistance calls, rescue situations and of course fires of all kinds. Volunteer firefighters put their lives on the line every time they answer that call for help.
However, emergencies don't just happen on the weekend or in the evening when these volunteers could typically respond during personal time. They often happen in the middle of the workday and can even last several days. Historically, employers, on an individual basis, assess the desires of individual employees to participate in these volunteer activities and are able to weigh that with the potential impacts to operating the business.
In Oregon, extended periods of time to support emergency services are often covered under the definition of conflagration "an extensive fire which destroys a great deal of land or property." Conflagrations assistance by volunteers is already addressed in a separate statute other that the one listed in
SB 376
. The conflagration volunteer option is located in
ORS 476.510
:
1) Upon request of an employee who is a volunteer firefighter of a rural fire protection district or a firefighter employed by a city or a private firefighting service to perform service pursuant to ORS 476.510 to 476.610, the employee, upon written notice by the employer, may be granted a leave of absence by the employer until release from such service permits the employee to resume the duties of employment.

2) The regular employment position of an employee on leave of absence under this section shall be considered vacant only for the period of the leave of absence. The employee shall not be subject to removal or discharge from such position as a consequence of the leave of absence.

3) Upon the termination of a leave of absence under this section, the employee shall be restored to the employee's position or an equivalent position by the employer without loss of seniority, vacation credits, sick leave credits, service credits under a pension plan or any other employee benefit or right that had been earned at the time of the leave of absence.
Also, conflagration responses are paid for by the agency or state that is requesting the assistance. They pay the responding fire district for the equipment being requested as well as for the volunteer personnel that go with that apparatus. The reimbursement /pay begins from the time the equipment and volunteer leaves their home fire station until they return. Volunteer firefighters are paid $15.50 an hour, Engineers are paid $17.50 an hour and officer/Engine Bosses are paid $18.50 an hour. In the event they are gone for more than 40 hours, over-time pay is added to the volunteer compensation. For example, a firefighter who is sent on a 7 day conflagration would receive an estimated $3,576 in pay.
SB 376
sponsored by Senator Brian Boquist (R-Dallas), at the request of the Sherman Family, looks to expand the conflagration protections into other areas of statute. By doing so it would provide employment protections to a broader scope of volunteer response situations. The legislation would require employers that employ 20 or more employees to grant unpaid leave of absence to employees who are called into service to perform duties related to service as volunteer firefighters. In addition, employers with 50 or more employees would be required to grant unpaid leave of absence for up to 14 calendar days for training. The volunteer leave would be allowed to be taken in hourly increments.
A D V E R T I S E M E N T
A D V E R T I S E M E N T
With the number of volunteer firefighters decreasing in Oregon and specifically in rural fire districts this bill may be a positive influence in increasing recruitment of additional volunteers. For example, one small local fire department located in Yamhill County reported that they currently have between 25-30 volunteers and contract with a larger adjoining district for administrative overhead and some Emergency Medical Staff (EMS) support. The station responded to approximately 450 calls for help in 2020 and included in those calls were conflagration responses due to the unprecedented wildfire season. In the month of September alone this small rural station sent apparatus and volunteers to 4 conflagrations totaling 880 apparatus hours. When conflagrations pull resources away or multiple emergency responses are needed simultaneously, volunteers can be stretched thin or need to be called in from other surrounding areas.
However, it may also prove to be a burden on small businesses who cannot afford to shut down when one or more employees leave to volunteer on emergency calls. Emergency calls that often have an undetermined duration, but do not fall under the definition of conflagration.
In the conflagration statute, it allows for pre-arrangement of the absences to be agreed to between the employee and the employer.
SB 376
does not contain prearrangement language. In addition, the conflagration statute allows for the employer to deny the request by stating "may be granted a leave of absence by the employer".
SB 376
says "the employee shall be granted leave of absence". There are no provisions for the employer to deny the absences for any reason thus placing all the burden on the employer.
Volunteers are a valuable part of every community and no more important than in the fire service arena. They allow small rural fire districts to manage costs by using volunteers rather than hiring full time paid professional fire fighters. However, employers also need a reliable labor force and the option to allow employees the opportunity to volunteer in ways that do not impact the ability of the business to operate. It is a delicate balance that may be best left up to the employer and employee relationship rather than mandated in statute.
--Terese Humboldt
| | |
| --- | --- |
| Post Date: 2021-02-12 13:14:32 | Last Update: 2021-02-12 13:44:36 |
ODE does not have a plan focused on LGBTQ2SIA+ students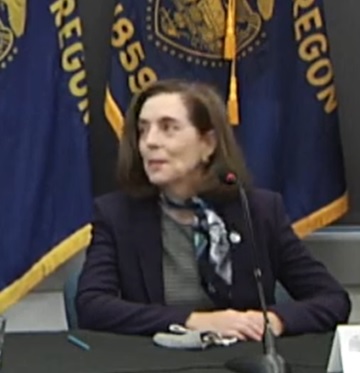 During the 2019 Legislative Session lawmakers passed
HB 3427
, the Corporate Activity Tax. The CAT is a tax on businesses with sales over $1 million and is the funding mechanism for the Student Success Act.
The Executive Summary published by the Oregon Department of Education in February 2020 summed up the bill sharing that the Student Success Act creates 12 new programs and expands 16 existing programs, affecting students from early learning through high school graduation.
As a part of the Student Success Act, ODE is required to submit progress reports on implementation, including any recommendations for legislative changes. One of the suggestions coming out of the report is
SB 52
, which does not have a sponsor, but is at the request of Governor Kate Brown for Department of Education.
ODE does not currently have a statewide student plan focused on the daily education experiences of LGBTQ2SIA+ students.
SB 52
would require ODE to establish an advisory group, including student representation, to develop plans for students who may be lesbian, gay, bisexual, transgender, queer, two-spirit, intersex, asexual, nonbinary, or other minority gender identities or sexual orientations. This advisory group would be the first step in addressing solutions to closing the various inequities that exist in education for these student populations.
The estimated cost of the program is $2,250,960 for 2021-2023 and $2,321,244 for years 2023-2025 which would fund one additional full-time position at ODE to manage and assist the advisory group. There are currently no immediate anticipated costs to individual school districts, but moving forward it will be dependent on the requirements and recommendations developed by the newly established advisory group.
The Senate Committee on Education has moved the bill to the Senate floor for a vote and then onto Ways and Means for further consideration.
--Terese Humboldt
| | |
| --- | --- |
| Post Date: 2021-02-12 13:05:36 | |
Far reaching to sellers, trademark licensees, importers, and manufacturers
Legislation on Extended Producer Liability is showing up in several forms. Extended Producer Liability is a concept that requires manufacturers to manage or pay for the full life cycle of a product. This is being presented as "stewardship programs." They have been beneficial on products that are difficult or hazardous to dispose of such as batteries, paint and electronics.
HB 2955
, the brainchild of Wlnsvey Campos (D-Beaverton) will add household hazardous waste to that list. One thing they have in common is that a person cannot recycle or properly dispose of them without special care to prevent harm.
HB 2365
was introduced that would prohibit food vendors from using single-use plastic food service ware when selling prepared food. At the opposite end, Senator Fred Girod (R-Stayton) is asking to repeal the single-use checkout bags ban in
SB 536
and let stores be responsible. But, Senator Lee Beyer (D-Springfield) is taking the Extended Producer Liability approach in
SB 14
. This bill establishes a plastics stewardship program for plastic packaging and plastic food serviceware.
Unlike hazardous stewardship programs, this program is far reaching to sellers, trademark licensees, importers, and manufacturers. It makes a stewardship organization impossible to operate fairly. Even though the bill reads like an organization controlled program, the representation would be limited. The bill itself puts a lot of obstacles in the way of an organization making it an over reach for government control.
The general fund will continuously appropriate moneys to fund the Department of Environmental Quality for the program and authorizes DEQ to collect an annual fee charged to each stewardship organization according to market share. If a manufacturer or seller doesn't join the organization, their product isn't licensed in the state. This isn't just a stewardship program; it's controlling who does business in Oregon. It creates a new enforcement unit that is more than just stewardship for recycling, it calls for compliance of worker health and safety requirements.
A D V E R T I S E M E N T
A D V E R T I S E M E N T
It's another attack on the food servers and restaurants. The plastics covered are plastic packaging; and plastic food serviceware generally intended for single use, including plates, cups, bowls, cutlery or straws. Manufacturers and food servers are required to track and document the fate of covered products.
Instead of wasting funds on controls of stewardship, the American Chemistry Council has an initiative by Plastic Makers for a Waste-Free America with advanced plastics recycling technology to keep plastics in productive use and out of the environment. Their goal is to recover 100 percent of used plastic packaging in the U.S. by 2040. Shouldn't Oregon be encouraging those industries and let them develop and negotiate how they get our waste? Government can't dictate innovation but can surely stop it.
--Donna Bleiler
| | |
| --- | --- |
| Post Date: 2021-02-11 18:19:55 | Last Update: 2021-02-11 18:39:59 |
Bill is sponsored by Representative Diego Hernandez
HB 2942
would create a pathway for individuals charged and convicted of crimes such as manufacturing and/or delivering hard drugs like cocaine, heroin and meth or prostitution—including crimes targeting children within 1,000 feet of a school—to be eligible to work in school settings.
Oregon House Republicans have called on lawmakers to reject this legislation that would open the door to convicted criminals working and volunteering in K-12 educational settings.
"Protecting our children is one of the most fundamental responsibilities we have as a society," said House Republican Leader Christine Drazan (R-Canby). "This bill abandons that duty. We cannot throw open the school doors to those who have been convicted of serious crimes. Let's help those who have made mistakes and are working to restart their lives, without putting the responsibility for that work on our kids."
HB 2942
specifically prohibits the Teacher Standards and Practices Commission, the state agency in charge of licensing teachers, from permanently prohibiting individuals convicted of certain crimes from working in a classroom setting. If the bill passes, Oregon's youngest students could be in the care of role models who will guide their social and emotional development and stand at the head of a classroom with convictions that include:
A D V E R T I S E M E N T
A D V E R T I S E M E N T
Unlawful manufacturing within 1,000 feet of a school of: hydrocodone, methadone, oxycodone, heroin, methylenedioxymethamphetamine, cocaine, methamphetamine, and other controlled substances
Unlawful delivery within 1,000 feet of a school of: hydrocodone, methadone, oxycodone, heroin, methylenedioxymethamphetamine, cocaine, methamphetamine, and other controlled substances
Unlawful delivery of hydrocodone, methadone, oxycodone, cocaine and methamphetamine
Prostitution
"I do not believe being convicted of these crimes should close the door to opportunity –but it should close the door to the classroom," said Representative Kim Wallan (R-Medford). "The current standards protect our students and we should not change them."
House Democrat Representative Diego Hernandez (D-Portland) is one of the lawmakers sponsoring
HB 2942
. Diego Hernandez was recently found to have created a hostile work environment for several women, and calls for his resignation have recently occupied the news headlines.
On Tuesday, Feb. 16 the House may decide to expel Representative Diego Hernandez.
HB 2942
has so far received its first hearing on February 11th, in the House Judiciary Committee.
--Bruce Armstrong
| | |
| --- | --- |
| Post Date: 2021-02-11 16:06:52 | Last Update: 2021-02-11 18:49:06 |
"I was just a guy standing there holding a camera"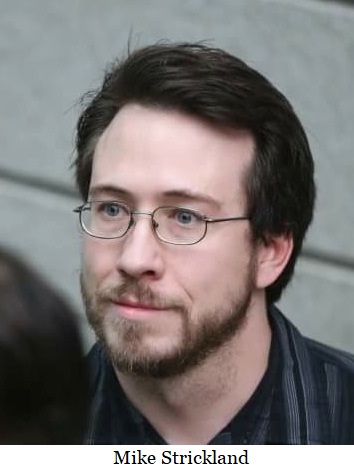 F
our years ago today Judge Thomas Ryan declared me guilty of 10 felonies and 11 misdemeanors in a Multnomah County courtroom. This involved the incident where I drew my firearm in response to a gang of thugs coming after me. I didn't even fire a round, as simply drawing was enough force to get the mob to back away and leave me alone. I didn't harm so much as a fly. I was the one targeted, attacked, tried to get away to avoid further altercation, and ultimately acted to defend myself against what I considered unlawful force and imminent unlawful force being used against me by a gang of masked thugs.
With the council of attorney Robert Barnes, my case has now officially been filed with the Supreme Court of the United States. The central question asked is "Did the Oregon courts err in holding that there is no Constitutional right of self-defense except for when someone like the judge would have behaved the same way under a purely 'objective,' 'reasonable person' standard, thus excluding all evidence of defendant's prior experiences, defendant's state of mind at the time, and defendant's intent in general?"
I never thought I would ever be presenting a case to SCOTUS. At the start of this, I was just a guy standing there holding a camera, recording a public event, doing my job as a video journalist. As the attack on me commenced, every move I made was in reaction to what other people were doing to me. That continues today.
Before, during, and after the trial there have been multiple Constitutional rights violations committed against me.
Deputy DA Kate Molina propagated false information about me through the media involving a completely separate matter in which she never pursued, making claims that I was threatening and harassing a black person whom I don't even know, claiming I drove by his house with my hand in the shape of a gun pointing toward him, and saying I have ties to white supremacist groups. Kate Molina swore things thing in front of a judge with several TV cameras and other reporters recording it.
Of course none of it is true, and there wasn't an ounce of evidence to support her wild accusations, but it was used to not only throw me in jail on a $250,000 bond, but also influence and taint prospective jurors. Before the trial I filed a motion for change of venue, based off of Molina's own false claims said about me to media. Judge Ryan denied the motion. I was essentially denied my right to a fair trial.
Multiple pieces of exculpatory evidence were ruled to be inadmissible, including an incident where far left "documentary" filmmaker, Skye Fitzgerald, violently body slammed me to the pavement while stealing two video cameras from me, shattering my arm and leaving me partially disabled. Judge Ryan, believing he is a mind reader, claimed that is irrelevant with regards to the incident a year later, where I had 10+ people threatening me and accosting me. Judge Ryan thinks the prior incident did not play into my mindset, and must have also believed that it does not impact my ability to go one-on-ten fisticuffs.
Judge Ryan also ruled that my statements to the detective were inadmissible. While I was in custody I had explained to the detective how the mob came after me, how I tried to get away, how I was in fear, and how I eventually acted in what I believed to be self defense. I had also explained to the detective how I had been receiving random and anonymous death threats. None of that was admissible during my trial.
Basically all evidence relating to my mindset, my own personal belief, and my assessment of the situation were inadmissible. This removed the subjectivity from the notion of self defense, and created a purely objective standard. This is contrary to the standards that the courts, including Oregon's higher courts, have used for years. Higher courts across the nation have agreed that self defense is based off the defendant's own personal belief of what is unlawful force being used against the person, and how a person in the defendant's shoes, with the defendant's experiences and knowledge, would react in any given self defense situation.
Judge Ryan specifically said this is not about what other people were doing to me, but about what I did. He essentially refused to consider self defense as a concept, since self defense is entirely predicated on the actions of other people.
During the trial multiple individuals admitted to premeditating and executing this physical attack on me, and they admitted to engaging in what even the state's ambush expert witness conceded was assaultive" behavior toward me. The state's star witness, multi-time federal felon Benjamin Kerensa, admitted he conspired with several others to confront me. Kerensa weighs 400 pounds. He is literally twice my size. He admitted to grabbing me to physically throw me out of the crowd. He admitted that this was unprovoked and that he hadn't seen me doing anything to incite him or others leading up to this.
Judge Ryan also allowed for the aforementioned ambush witness, who was allowed to testify after both sides had rested, and whose name was not on any previously disclosed witness list. This ambush witness, Gresham police's firearms and use of force trainer, Ryan Rasmussen, testified that just about everything I did was wrong and not reasonable. Except he could only testify as to what a police officer was trained to do in the situation I was in, not what a civilian with a Concealed Handgun License is trained to do or reasonably expected to do, as Rasmussen has no training, qualifications, or experience with civilian CHL's. Despite this, even he agreed that I had properly assessed at least some of the thugs as threats, and that I was justified in drawing my firearm on at least some of them.
The state claims there are ten "victims" of mine, yet only two of these people were ever identified, ever came forward, and ever testified. I was denied my right to face my accusers, because they hadn't accused me of anything. We have no idea who these other people are. I was found guilty of crimes against anonymous John Does who never testified. The only two who came forward were Kerensa, the big guy who started the entire altercation, and Malcolm Chaddock, whom I had personally seen at prior events causing trouble and committing crimes. Chaddock served as the distraction so Kerensa could run up along my blind side.
A D V E R T I S E M E N T
A D V E R T I S E M E N T
At various different times throughout this ordeal I have been banned by the courts from talking to media, posting on Twitter, posting videos, blogging, going to political events, filming political events, and filming anything at the local colleges. They essentially banned me from working. Those bans were lifted after nearly four years. My own first-person video which shows the initial attack by the mob was ordered sealed by the judge and the public couldn't see it until four months after the trial.
This case basically declared that it is not unlawful force when a gang of thugs attacks someone on the streets. Since my arrest we've seen rampant violence and crime at protests and other political events. The gangs learned that they can attack whomever they want and not only face no consequences, but the person they attack is the one who gets arrested and throw in jail for fighting back. Mob violence is now rewarded and incentivized. If they can do all of these things to me, they can do it to anyone. Are you next?
The entire notion of self defense with a firearm rests in this case. If the Heller case established the right to own a gun for self defense, then the Strickland case will determine if you have the right to even level the gun at aggressive assailants, even without discharging a round.
People ask what they can do to help. I am mostly caught up in the legal bills, but it's always nice to have a little bit on hand in reserve, and you can donate at paypal.me/StricklandLegalFund.
You can also donate through
Oregon Firearms Federation
. Leave a note on the donation form that it's for the Strickland fund.
I'll be doing another live stream Q&A for the donors in the coming weeks.
Oregon Firearms Federation has been there every step of the way helping out. I highly recommend supporting them.
Perhaps more important than funds is spreading awareness about what had happened. The Gateway Pundit graciously allowed me to
publish a piece
a few months back where I explain more about the case, the trial, and all of the shady tactics used by various different actors. I also included several videos, including video of the incident itself, and several videos using the audio from court proceedings to catch these actors in their lies. It is a good link to share around.
You can also check out the
podcast series
by Victoria Taft, where she goes in-depth with exclusive interviews of some of the witnesses and explores other aspects of the case.
My attorney, Robert Barnes, has been a
regular guest on the Viva Frei YouTube show
, and he goes into some detail as well.
You can also encourage other organizations, such as the NRA, to file amicus curiae to the court in support of my petition. Amicus briefs allow for interested third parties to submit arguments and information to the courts in support of, or against, the people involved in the case to help the judges better understand the situation.
I am available for interviews, media appearances, and speaking engagements.
Thank you all for your support and I am confident that I will emerge from all of this victorious.
--Michael Strickland
| | |
| --- | --- |
| Post Date: 2021-02-11 07:40:41 | Last Update: 2022-01-01 18:11:50 |
"The bottom line is Oregon is not an easy place to do business"
Introduced by Senator Chuck Riley (D-Hillsboro),
SB 312
requires the Oregon Department of Revenue to establish reporting requirements on taxpayer information and for the Legislative Revenue Officer to produce a public report including that information collected for the tax returns. The information to be included is Oregon sales, Oregon taxable income, total amount of tax expenditures claimed under Oregon law, Oregon tax liability and total Oregon property tax paid during the tax year.
Newly elected Representative Pham (D-Portland) testified on the merits of the bill stating "when corporations hide how much they do or don't pay it is not transparent to Oregonians". She went on to explain that by taking a closer look at the areas that these C Corporations are using to avoid taxes, it will guide future reform of the Oregon corporate income tax system. Representative Phan also tried to explain that the -1 amendments would narrow the scope to require the reporting only by C corporations meeting the following criteria:
Doing business in Oregon that are publicly traded (including those traded on foreign stock exchanges
Have made sales outside Oregon and/or outside the US, and
Claimed any tax expenditure, including deductions for net operating losses. She shared that "half of the major C corporations making over $100,000.00 annually are only paying the minimum corporate tax and this would help identify the loopholes that they are using to do this".
A C corporation is a legal structure for a corporation in which the owners, or shareholders, are taxed separately from the entity.
Daniel Hauser with Oregon Center for Public policy then explained to the committee that "most recent figures showed that seven out of 10 corporations paid just the minimum corporate excise tax. In fact, nearly half of all C-corporations with more than $100 million in Oregon sales pay the corporate minimum, which amounts to a paltry $100,000, an effective tax rate of 0.1 percent or less". He closed his testimony by reiterating that "Enacting corporate tax transparency would increase accountability and tax fairness — a win for Oregonians".
A D V E R T I S E M E N T
A D V E R T I S E M E N T
However, increased transparency may very well shed light on where to increase taxes, create new ones or close loopholes in existing tax code, but it may not necessarily be legal. Nikki Dobay is a nationally known state tax lawyer with significant experience and understanding of state tax policy with Eversheds Sutherland who focuses on sophisticated multistate tax issues. She testified that "Federal law and the Internal Revenue Service Taxpayer Bill of Rights prohibit the disclosure of federal returns and return information except in very limited circumstances". She continued "SB 312 raises significant taxpayer privacy issues, as the publishing of the report to the public may result in disclosure of information ultimately found on federal tax returns". In addition, she raised the concern that SB 312 could have constitutional consequences because it exclusively targets multistate taxpayers. The legislation requires the public report to include the tax information for C corporations that have an Oregon tax obligation of less than 100 percent. Thus, only C Corporations that operate both within and outside the state would be compelled to report. C corporations that operate exclusively within Oregon would not have their taxpayer information disclosed to the public.
Scott Bruun, Director of tax and fiscal policy for Oregon Business and Industry (OBI) closed out today's testimony with some very powerful statements. OBI projects that tax on Oregon businesses are projected to go up by $1.8B between 2019- 2022 when new taxes introduced in 2019 are fully phased in. This is a 41% increase. He noted that Oregon already has a very small number of publicly traded companies headquartered in Oregon. "Companies are not beating down the door to move to Oregon", he stated. SB312 will not help overcome that challenge and may also prove to be a disincentive for companies already in Oregon to stay. He closed with "The bottom line is Oregon is not an easy place to do business".
--Terese Humboldt
| | |
| --- | --- |
| Post Date: 2021-02-11 07:15:09 | Last Update: 2021-02-10 17:29:58 |
It's been over a decade, Paul. Let it go.
From time to time, legislators will introduce bills which, on their face are legally ridiculous, but serve to make a point about a more serious legal reality. One is reminded of Senator Brian Boquist's
SB 740
, introduced in 2013 requiring background checks for purchases of knives. The bill received no hearing -- let alone passing -- but the Senator's point was made regarding background checks for guns.
State Representative Paul Evans is playing such a game. He's upset with the 2010 US Supreme Court decisions
Citizens United v. FEC
, which determined that, for purposes of campaign spending, corporations and unions were persons, and as such had first amendment rights of free speech and spending in political campaigns. A non-profit organization called Citizens United wanted to air a film critical of Hillary Clinton and when they went to advertise the film on television, they were found in violation of the McCain–Feingold Campaign Finance Reform Act. They sued, and ultimately prevailed in the US Supreme Court.
Evans has decided to emphasize his displeasure with that fact by making corporations eligible to serve on juries. His bill,
HB 3018
is mostly just an amendment to the section of Oregon law on jury service. If enacted, it would include:
Any corporation organized under the laws of this state is eligible to act as a juror in a civil or criminal trial or as a grand juror. The corporation must act as a juror or grand juror through an individual agent of the corporation who would be eligible to act as a juror or grand juror under subsection (2) or (3) of this section.
The tables could be turned. If Evans were to insist that corporations are
not
people, they could be immune from, say, being sued, paying taxes or the legal process in general. At the end of the day, corporations are just collections of persons and -- for the most part -- their rights don't end just because they make such associations. The high court just affirmed that common-sense reality.
Evan, for his part, has no problem accepting political contributions from corporations, despite his anti-corporation stance. This chart represents just his take from corporations, just for the most current political cycle.
Major corporate donations to Paul Evans
Date
Donor
Amount
12/11/2020
Hood River Distillers Inc.
$1,000
11/09/2020
Schnitzer Steel Industries
$1,000
11/09/2020
Eli Lilly and Company
$1,000
10/24/2020
Covanta Energy LLC
$1,000
10/23/2020
Merck Sharp & Dohme Corp
$1,000
10/20/2020
Amgen Inc. State Political Contributions PAC
$1,000
10/16/2020
Altria Client Services LLC
$2,000
10/16/2020
Ash Grove Cement Company
$1,000
10/16/2020
Charter Communications
$1,000
10/10/2020
Oregon Soft Drink PAC (197)
$2,000
10/05/2020
Allstate Insurance Company
$1,000
09/08/2020
PhRMA
$1,000
09/01/2020
Danton Wagner
$2,500
08/31/2020
7-Eleven Inc.
$1,000
08/31/2020
Anheuser Busch
$1,000
08/31/2020
Bristol-Myers Squibb Company
$1,000
07/13/2020
Pfizer Inc.
$1,000
07/03/2020
BNSF Railway Company
$1,500
04/07/2020
Danton Wagner
$2,500
01/23/2020
Pfizer Inc.
$1,000
--Staff Reports
| | |
| --- | --- |
| Post Date: 2021-02-11 07:06:19 | Last Update: 2021-02-10 22:54:46 |
Some schools sports will be allowed to open, with protocols
Governor Kate Brown has announced that beginning this week, outdoor contact sports will be permitted to resume with health and safety protocols in place based on county risk level . In Lower Risk and Moderate Risk counties, practices and games for outdoor contact sports, including high school football, can resume following health and safety guidance to be issued by the Oregon Health Authority.
Brown announced guidelines that high school sports must follow to resume outdoor contact sports. As has become expected, the guidelines offer little help for local school boards for whom the Governor has placed all responsibility for school re-openings, after she decided to shut them down last year. Teacher unions, who have been given all the power to decide whether kids ultimately go back into the classroom, will now have the say if kids can return to the field.
Senate Republican Leader Fred Girod (R-Lyons) said, "I am glad a select few of our kids will be able to return to much-needed physical activity and competition. However, the Governor's consistent pattern of running away from taking responsibility for undoing the damage her school closures have caused is troubling. She first gave teachers unions the power to lock students out of the classroom, despite data suggesting safe re-openings were possible. Now, she is giving them more power that will dictate if kids can play sports."
Under Governor Brown's new guidelines, schools in "high risk" and "extreme risk" counties must also have limited in-person instruction if they want to resume outdoor contact sports.
In the Governor's press release that announced her decision, she said, "To all the parents of student-athletes and coaches who have called and emailed me in the last year asking for school sports to resume, I am challenging you now to devote your energy to making sure in-person academics can resume for your kids, too."
"If only the Governor took as much responsibility for reopening schools as she asked of parents, we may be out of this mess," Girod concluded. "Her department is sitting on hundreds of millions of dollars from the federal government to assist schools with safely reopening and COVID precautions, but no one knows her plan on how to use it," Girod said.
Governor Brown made a pre-emptive defense of her decision.
"To all of Oregon's high school athletes: I am asking you now to be leaders in your communities. We've given you the chance to play, but with that opportunity comes great responsibility. If COVID-19 numbers spike, we may have to shut down contact sports again. When you are off the field, set the example for your peers: wear a mask, maintain physical distance, and avoid social gatherings.

"It is not lost on me that this decision today will allow high school football to resume, when too many high school classrooms across Oregon remain empty. To all the parents of student athletes and coaches who have called and emailed me in the last year asking for school sports to resume, I am challenging you now to devote your energy to making sure in-person academics can resume for your kids, too. If our school gyms, fields, and weight rooms are to reopen, we owe it to Oregon's children to make sure our classrooms, libraries, and science labs fully reopen as well."
This seems to be just the latest chapter in the continuing saga of the Governor being pulled on the one hand by the very powerful teachers' union, and on the other hand by Oregon's students and parents of Oregon's students and a growing body of scientific evidence that does not support keeping schools closed.
--Staff Reports
| | |
| --- | --- |
| Post Date: 2021-02-10 15:24:41 | |
Decades of consequence await us.
Governor Brown announced that on February 12th we will have reached a nearly impossible metric for the strictest level of re-opening – all without ever offering a shred of evidence that dining in restaurants or exercising in gyms contributes substantially to the spread of the virus.
It begs the question: Will there be businesses to open on Friday?
The New York Times reported today that Oregon has some of the most restrictive lockdown rules, as only one of two states in the country where businesses are "Mostly Closed".
We've seen our main streets die across the state while small family businesses have been annihilated – not by the virus – but by the "cure."
We have an ongoing childhood development crisis, as our education system remains absent except for the privileged few with the money to pay for private school. Depression and suicide continue to skyrocket – especially among our kids.
Oregon's high school athletes have been barred from competition and training, throwing potential scholarships into jeopardy. All so we could be the 49th state to begin to reopen?
We need certainty that Governor Brown will not wage another war on the survivors of her siege against small business by reverting to a third total lockdown.
These restaurants, fitness centers and other small businesses are going to need to order inventory with a shelf-life, and bring employees back to work and off unemployment with little guarantee she won't pull the rug out from under them again.
A D V E R T I S E M E N T
A D V E R T I S E M E N T
This opening is long overdue, and not enough. Our Governor needs to allow our schools to open in a way that actually makes sense to school boards, parents and most importantly our children. The Governor and our school boards across the state also need to stand up to the teacher's unions and demand that they return to work. Elderly or otherwise vulnerable teachers who have not been vaccinated should be allowed to teach via zoom – to children in a classroom under supervision – if need be.
Decades of consequence await us. Our response in opening the schools cannot be as irresponsibly slow as reopening businesses. Please call the Governor and your local school board members and demand they open our classrooms immediately.
Editor's note: This first appeared as a post in facebook
--Stan Pulliam, Mayor of Sandy, OR
| | |
| --- | --- |
| Post Date: 2021-02-10 10:29:08 | Last Update: 2021-02-10 15:24:41 |
Read More Articles