ODE does not have a plan focused on LGBTQ2SIA+ students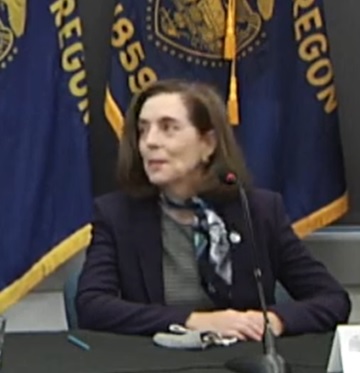 During the 2019 Legislative Session lawmakers passed
HB 3427
, the Corporate Activity Tax. The CAT is a tax on businesses with sales over $1 million and is the funding mechanism for the Student Success Act.
The Executive Summary published by the Oregon Department of Education in February 2020 summed up the bill sharing that the Student Success Act creates 12 new programs and expands 16 existing programs, affecting students from early learning through high school graduation.
As a part of the Student Success Act, ODE is required to submit progress reports on implementation, including any recommendations for legislative changes. One of the suggestions coming out of the report is
SB 52
, which does not have a sponsor, but is at the request of Governor Kate Brown for Department of Education.
ODE does not currently have a statewide student plan focused on the daily education experiences of LGBTQ2SIA+ students.
SB 52
would require ODE to establish an advisory group, including student representation, to develop plans for students who may be lesbian, gay, bisexual, transgender, queer, two-spirit, intersex, asexual, nonbinary, or other minority gender identities or sexual orientations. This advisory group would be the first step in addressing solutions to closing the various inequities that exist in education for these student populations.
The estimated cost of the program is $2,250,960 for 2021-2023 and $2,321,244 for years 2023-2025 which would fund one additional full-time position at ODE to manage and assist the advisory group. There are currently no immediate anticipated costs to individual school districts, but moving forward it will be dependent on the requirements and recommendations developed by the newly established advisory group.
The Senate Committee on Education has moved the bill to the Senate floor for a vote and then onto Ways and Means for further consideration.
--Terese Humboldt
| | |
| --- | --- |
| Post Date: 2021-02-12 13:05:36 | |