On this day, February 5, 1846,The first Pacific Coast newspaper, Oregon Spectator, was published.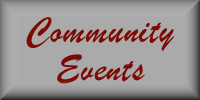 Post an Event

The Oregon Constitution
Wednesday, February 22, 2023 at 7:00 pm
First of a three part series presented by former State Representative Mike Nearman studying the Oregon Constitution.
The River Church 4675 Portland Rd NE Salem

The Oregon Constitution
Wednesday, March 1, 2023 at 7:00 pm
Second of a three part series presented by former State Representative Mike Nearman studying the Oregon Constitution.
The River Church 4675 Portland Rd NE Salem

The Oregon Constitution
Wednesday, March 8, 2023 at 7:00 pm
Third of a three part series presented by former State Representative Mike Nearman studying the Oregon Constitution.
The River Church 4675 Portland Rd NE Salem

We Are Stronger Together
Monday, March 27, 2023 at 10:00 am
Oregon's Natural Resources & Industries (ONRI) is sponsoring the rally to meet legislators and influencers to bring light on legislation affecting natural resource industries, their families, and their communities. https://onri.us/events
Rally at the State Capitol, Salem.
View All Calendar Events
"The next place protesters may go is McMinnville"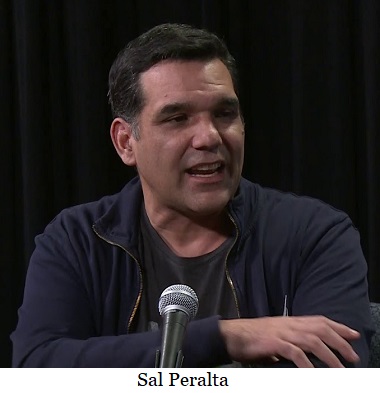 The McMinnville City Council
met on January 26
and passed a resolution penned by Mayor Scott Hill which condemned White Supremacy and blamed it for the insurrection at the Capitol Building in Washington D.C. on January 6th of this year.
Voting for the resolution were Council President Remy Drabkin, and Councilors Sal Peralta and Zack Geary. Opposed to making the resolution were Councilors Chris Chenoweth, Kellie Menke and Adam Garvin. Mayor Hill broke the tie voting for the resolution.
Chris Chenoweth read a prepared statement which captured the arguments for city council to oppose the resolution. He first condemned racism and violence saying they were never OK. But the resolution traps a bipartisan body into politically biased position. The march in D.C. was not racial, it was nationalism. Municipalities should not throw gas on the fire of state and national unrest. Council President Remy Drabkin agreed that the council should stick to the business of managing basic services and not involve staff time in out of area activities.
Sal Peralta favored the resolution "or the next place protesters may go is McMinnville". He seems unaware that similar language gave BLM and Antifa the attention they craved to "protest" in nearby Portland. Adam Garvin stated that state and national politics is not the concern of the McMinnville City Council. Chenoweth added to his earlier remarks saying to back the resolution opens the door for constituents to demand partisan positioning of this bipartisan body in the future.
At that point Remy Drabkin withdrew her motion. Zack Geary then picked up the banner and restated the motion which Sal Peralta seconded. Remy Drabkin then joined in support of the resolution because her "ancestors had been persecuted by the Nazis". Mayor Scott Hill, in a Ted Wheeler like move, broke the tie to pass the resolution, prepping the battlefield for expansion to McMinnville.
--Tom Hammer
| | |
| --- | --- |
| Post Date: 2021-02-04 10:36:24 | Last Update: 2021-02-04 10:42:35 |
Strict regulations to replace "Acuity-based staffing"
Just when you thought your grandparents in residential care facilities will get the best care, in steps Senators Deb Patterson (D-Salem), Sara Gelser (D_Albany) and James Manning Jr. (D-Eugene) joining forces to introduce
SB 714
that removes that individualized care and establishes a minimum staffing ratio for residential care facilities and facilities with memory care endorsements.
ORS 443.432
(1) was enacted in 2017 states: "The Department of Human Services shall develop or obtain, maintain and use, in collaboration with residential care facilities, an objective, technology-based, acuity-based staffing tool." The law suggests an individualized "acuity-based staffing tool" that best serves that particular residential care facility. It's a partnership arrangement for the best care based on the needs of current residence, with flexibility for specific evaluation for special scheduling based on residents' needs.
"Acuity-based staffing tool" is industry defined as the allocation of clinical expertise and caregiver resources necessary to ensure a resident's quality of care/life, based on their medical complexity, ADL dependency and behavior challenges, as determined by a formal assessment process.
SB 714
removes the flexibility for special scheduling and creates a one-size-fits-all schedule. It allows a residential care facility to avoid the partnership and the acuity-based staffing tool that evaluates the needs of residents, and use the minimum staffing ratio of no less than one awake caregiver for every:
(a) Seven residents from 7 a.m. to 3 p.m.
(b) Nine and one-half residents from 3:01 p.m. to 11 p.m. and
(c) Seventeen residents from 11:01 p.m. to 6:59 a.m.

The residential care facility may have no less than one direct care provider for every: (a) Five residents from 7 a.m. to 3 p.m.
(b) Nine and one-half residents from 3:01 p.m. to 11 p.m. and
(c) Ten residents from 11:01 p.m. to 6:59 a.m.

SB 714
drifts away from the acuity-based staffing tool that was the focal point of enacting OAR 443.432 that incorporated the industry definition to ensure families that their loved ones receive the care and attention they need.
--Donna Bleiler
| | |
| --- | --- |
| Post Date: 2021-02-04 07:33:29 | Last Update: 2021-02-02 21:48:24 |
This seems like a good time to expand school choice, not restrict it
As Governor Browns makes noises about opening public schools, parents continue to be discouraged and are looking for alternative education options. Representative Marty Wilde (D-Eugene) wants to limit their options. He has sponsored
HB 2195
prohibiting student from enrolling in virtual public charter school located in school district in which the student is not a resident if student's resident school district or education service district offers appropriate online instruction.
HB 2195
reads:
A student may not enroll in a virtual public charter school that is not located in the school district in which the student is a resident if the school district in which the student is a resident, or the education service district that serves that school district, offers appropriate online instruction and space is available for the student in that instruction. For purposes of this paragraph, online instruction is appropriate if the instruction is provided:
(A) Primarily online, with no more than 10 hours of instruction per five-day week provided to students at a common physical location; and
(B) For the grade in which the student is enrolled.

Applies first to 2022-2023 school year, with exception for students who are already enrolled in virtual public charter schools and who would be enrolled in grade 12 for 2022-2023 school year.
If school is not available, then out of district enrollment must receive approval if more than 3% of students are enrolled outside the school district. This has led some to homeschool along with the lack of choice and lack of adequate instruction during the pandemic. By putting more restriction on school choice, it will encourage parents to continue homeschooling. One father told Northwest Observer that they withdrew their son from public virtual school because he wasn't learning anything. They have found that homeschool courses are more vigorous. He commented that the 10 hours of instruction per five-day week is not adequate.
Michaela Hammerson told Northwest Observer, "the quality of public school online was awful (March-June). My oldest (a sixth grader) is a TAG student. Before the pandemic he was not being challenged. After COVID-19 started, he learned nothing."
On the brighter side, Representative Jack Zika (R-Redmond) introduced
HB 2716
that increases the 3% to 8% of students in a school district who may enroll in virtual public charter school not sponsored by the school district without receiving approval from the school district.
Hammerson said school was delayed opening for her kindergartner, "At the beginning of the year we were rejected by multiple charters due to limits on enrollment. We ended up having to purchase online curriculum to get my Kindergartner in consistent school this year. We need more options. Online charters already have this remote learning figured out. Let them teach!"
A D V E R T I S E M E N T
A D V E R T I S E M E N T
Public schools have had the tools to plan for online/remote learning for years. Each student has a laptop and many districts provide low-income families with internet for free. Hammerson said, "It's disappointing that they didn't use those tools until we reached a crisis. Alternatively, many charters were proactive and are now better prepared to teach than public schools."
Increasing school choice may also improve the public options if competition is taken seriously by public schools and school districts or more parents will look elsewhere for education options.
--Donna Bleiler
| | |
| --- | --- |
| Post Date: 2021-02-03 16:32:23 | Last Update: 2021-02-03 17:36:24 |
"This is a full-on assault on working families looking to recover"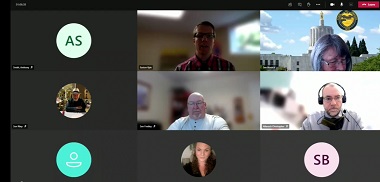 Today, the Senate Committee on Finance and Revenue, Chaired by Senator Ginny Burdick (D-Portland), had a public hearing on an amendment to
SB 137
, which would repeal certain tax relief provisions from the state tax code. Because the Oregon and federal tax code are connected, the amendment would repeal important measures passed in the federal CARES Act meant to ease the burden of lock-downs that devastated working families and small businesses.
"The CARES Act and federal relief was designed to help working families and businesses make ends meet, not be siphoned off to state government," said Senate Republican Leader Fred Girod (R-Lyons). "Make no mistake: this is raising taxes on businesses during a time when they need our help the most. Our small businesses have sacrificed a lot in the name of public health. Doing away with this assistance would create even more uncertainty for working Oregonians."
"This amendment is a full-on assault on working families looking to recover," said Senator Lynn Findley (R-Vale), Assistant Republican Leader and member of the Finance and Revenue Committee. "In the middle of a pandemic, Oregonians can't afford for lawmakers to be messing with important tax relief that the CARES Act provided for working families. As proposed, this amendment would even increase taxes on small businesses that are losing money because of lock-downs.
"Oregon's economic recovery is far behind the rest of the country. Major tax increases on working families and employers would stall the recovery, slow hiring, and ultimately deprive the state of revenue in the long run. The best way to bring revenue into the state is a safe and rapid reopening of Oregon businesses. Senate Republicans are committed to returning livelihoods to working families."
A D V E R T I S E M E N T
A D V E R T I S E M E N T
Oregon has had a continuing connection ("rolling reconnect") to the federal definition of taxable income since tax year 2011. Other ties to federal tax law must be updated on a regular basis, with December 31st being the usual connection date. Over the past forty years, the state has rotated between a policy of automatic connection to federal tax base changes and connection to the federal code at a particular point in time.
Oregon lost 25,500 jobs in December, raising unemployment to 6.4%, a 7% increase from November's number. The leisure and hospitality sectors have been devastated, with 28,600 jobs lost in December alone. The United States has recovered 56% of the jobs lost during the pandemic, while Oregon has only recovered 37% of its jobs lost during the pandemic.
--Staff Reports
| | |
| --- | --- |
| Post Date: 2021-02-03 16:19:37 | Last Update: 2021-02-03 16:32:23 |
Conduct Committee Upholds Violation of Legislative Personnel Rules
Representative Diego Hernandez was found to have violated several Legislative rules on Personnel by the House Committee on Conduct. The Committee consists of two Democrats, Representatives Julie Fahey (D-Eugene) and Tawna Sanchez (D-Portland) and two Republicans, Ron Noble (R-McMinneville) and Raquel Moore-Green (R-Salem).
Tearful testimony was provided by "Subject Two," a person who had, but attempted to end, a relationship with Representative Hernandez. She detailed several attempts to end the relationship and how Hernandez persisted and used his position to pressure her. According to the
investigator's report
,
Subject Two stated that Rep. Hernandez was verbally aggressive in connection with her work at the Capitol after their intimate relationship ended. Rep. Hernandez denied this. As set forth above, Subject Two stated that she was uncomfortable and felt unsafe doing business at the Capitol (either in-person or virtually) due to the abusive nature of her relationship with Rep. Hernandez.
At one point during the work session, in which the committee members voted on Representative Hernandez's conduct, Chair Julie Fahey remarked that the lack of discussion did not indicate a lack of interest, but instead indicated that the offenses were so clear-cut. Committee members voted unanimously on all of the nearly all of the factual and conclusive allegations against Hernandez.
Hernandez has
contended
that the committee has been driven by the political agenda of House Speaker Tina Kotek (D-Portland)
The committee will reconvene tomorrow, Wednesday, February 3 at 5:30pm. In the past, Hernandez has been vocal on social media regarding the conduct of Republicans.
--Staff Reports
| | |
| --- | --- |
| Post Date: 2021-02-02 19:17:51 | Last Update: 2021-02-02 19:47:38 |
The negative economic impact to these communities will be extremely challenging
Governor Brown has taken steps to close three Oregon correctional facilities over the next two years:
Mill Creek in Salem
Shutter Creek in North Bend
Warner Creek in Lakeview.
According to State Representative E. Werner Reschke, the negative economic impact to these communities will be extremely challenging. Representative Reschke is against closure and states his strong support for keeping Warner Creek Correctional Facility open.
"The political leadership remains in favor of closing Warner Creek Correctional Facility by mid-2022. I am strongly committed to making it clear to the Governor and legislators in Salem that closing Warner Creek Correctional Facility is a grave mistake for several reasons," said Representative Reschke. Reschke has joined Senator Findley in Chief Sponsoring
SB 19
, which upon closure would transfer Warner Creek Correctional Facility to Lake County and allow the county a one-time land use change. This allows the county to use the building, or find a private entity to lease or buy the facility.
"While
SB 19
does not immediately replace all the lost jobs due to a prison closure, it provides a far better future for Lake County than the State's plan of shuttering the facility for non-use," said Rep. Reschke.
--Staff Reports
| | |
| --- | --- |
| Post Date: 2021-02-02 18:30:37 | Last Update: 2021-02-02 19:17:51 |
Will be considered on February 23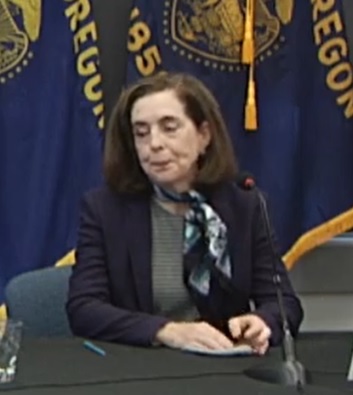 Governor Kate Brown has submitted a list of state board and commission appointments to the Oregon Senate for confirmation.
The Senate Rules Committee is scheduled to consider the nominations on February 23.
"State board and commission members bring a diverse set of backgrounds and life experiences to address a wide range of issues facing state government," said Governor Brown. "Their contributions help lead to policies and strategies that better enable us to serve and represent all Oregonians. I appreciate the willingness of all these nominees to serve our great state and help make it better for all those who call it home."
A D V E R T I S E M E N T
A D V E R T I S E M E N T
The full list is available
here
.
These submissions from the Democrat Governor Kate Brown are likely chosen as they have similar political opinions as the Governor, whose one size fits all approaches to Oregon's problems aren't always the most popular.
--Bruce Armstrong
| | |
| --- | --- |
| Post Date: 2021-02-02 17:54:52 | Last Update: 2021-02-02 19:13:50 |
Corporations will be required to file the diversity information with the Oregon Secretary of State
HB 3110
would force publicly traded corporations based in Oregon, to change the makeup of their board of directors to meet new requirements. The bill has been introduced by Representatives Karin Power (D-Portland) and Janelle Bynum (D-Portland) and Senator Deb Patterson (D-Salem).
"Requires board of directors of publicly traded corporation to have specified proportion of female directors and directors who are members of underrepresented communities".
Also, a female board member cannot also represent the other position representing underrepresented community. In other words, an individual who identifies as African American and identifies as a female, cannot meet the legislative requirement for both categories under
HB 3110
rules.
The corporations will be required to file the diversity information with the Oregon Secretary of State annually. If they do not, they will be subject to a $100,000 fine. In addition, if the new diversity seats on the board are vacant for an 8-month period, they will be fined $100,000 for each seat vacant. Subsequent violations will be in the amount of $300,000 per violation. The bill gives publicly traded companies until January 1, 2022 to fill these seats and fines will start to be implemented January 1, 2023.
Oregon has many corporations that started out as family businesses, sole proprietorships or partnerships that are now publicly traded companies. Several of them have legacy family members that sit on the Board of Directors. Other board of director members often include COE' of other companies, experts in their field related to the business sector or past executives of the company. In looking at some of the larger ones based in Oregon there is Nike, Inc., Precision Castparts, Corp., Columbia Sportswear and even Willamette Valley Vineyards. They cover a gamut of industries and have presence in the domestic and world markets. Should these companies be required to elect board members based on anything other than their ability to manage and make the company and its shareholders increased returns on their investments?
--Terese Humboldt
| | |
| --- | --- |
| Post Date: 2021-02-02 17:52:21 | Last Update: 2021-02-02 20:36:37 |
Mandated via Public Health Director Banks
The State of Oregon now requires health benefit plans in Oregon to cover costs of vaccination for COVID-19, following an order by state Public Health Director Rachael Banks.
The Jan. 27 determination cites
Oregon Revised Statute 743A.264 (2) and (3)
in mandating that private health plans operating in Oregon not charge patients for most costs related to providing the vaccine. That includes the cost of all doses of the vaccine and associated supplies, and expenses for administering the shot, such as those related to staff time.
The Oregon Health Plan and Medicare programs supposedly do not charge patients for costs of vaccinations.
"We are in the midst of a devastating pandemic that has affected more than 142,000 people in Oregon and claimed almost 2,000 lives," Banks said. "There should be no financial barrier to getting the vaccine, whether it's a copay or administrative fee. Even small costs can be a big burden for people with limited resources, particularly considering the economic challenges people have faced for the last year."
A D V E R T I S E M E N T
A D V E R T I S E M E N T
She said she encourages providers to bill patients' insurance for any vaccination costs and avoid asking or expecting patients to cover vaccine administration costs.
In her order, Banks points to "two safe and effective COVID-19 vaccines that are currently approved by the U.S. Food and Drug Administration (FDA) under Emergency Use Authorization." Both vaccines — one made by Pfizer-BioNTech, the other by Moderna — "are currently available to eligible individuals in Oregon. More COVID-19 vaccines may become available following clinical trials and approval by the FDA."
Therefore, the order continues, "having determined there exists a disease outbreak and that vaccination is necessary to prevent the spread of COVID-19, the cost of vaccination for COVID-19 shall be covered by insurance …"
--Bruce Armstrong
| | |
| --- | --- |
| Post Date: 2021-02-02 12:12:15 | Last Update: 2021-02-02 17:54:52 |
Will provide better forest management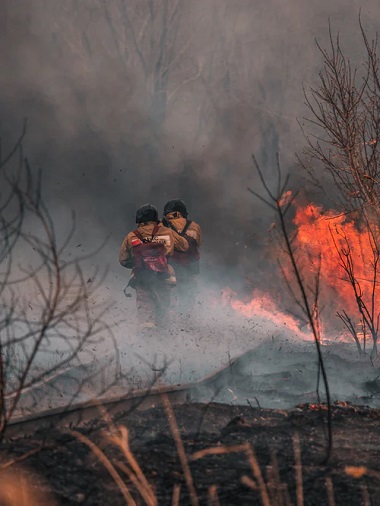 America's national forests need our help. Our public lands are burning at an alarming rate and need forest management to reduce the risks of devastating wildfire, insect infestations and disease. In 2020 alone, over 4.9 million acres burned on U.S. Forest Service-protected lands. That's nearly the size of Delaware and Connecticut, combined.
To protect our communities, wildlife habitat, recreation, clean air and water, the federal government must allow its professional land managers to do their jobs. Help is on the way. The U.S. Fish and Wildlife Service has proposed a new rule that will limit frivolous lawsuits that seek to block projects designed to reduce the risks to our forests.
What does this new rule do? It provides relief from harmful anti-forestry lawsuits that have blocked efforts to thin overstocked forests and reduce fuels that are contributing to these devastating fires. This solution is bipartisan. It reflects efforts by both Democratic and Republican administrations and members of the U.S. Congress to resolve lawsuits over duplicative interagency consultation procedures that have prevented work from being done on public lands.
Public comments on the rule
are due by February 11.
--Staff Reports
| | |
| --- | --- |
| Post Date: 2021-02-02 10:36:24 | |
Delay in census data is causing a crunch
As the federal government census data appears to be behind schedule, throwing a wrench into conversations surrounding redistricting, Republican members of the House and Senate redistricting committees are strongly advocating for a transparent and nonpartisan approach to redistricting. Republicans are asking Democratic leaders to honor the spirit and intent of the law in the committee's approach to redistricting, and to commit to a transparent process that allows members of the public and historically marginalized communities a fair opportunity to provide their input.
Every ten years, the State of Oregon is required to redraw its Congressional, State Senate and State House districts, based on data provided by the federal census.
"The redrawing our state's political boundaries is one of the most important duties the Legislature has," said Representative Shelly Boshart Davis (R-Albany), who serves as Vice-Chair of the House Special Committee on Redistricting. "Unfortunately, as we have seen in other states, this process can often be hijacked by partisan interests and result in gerrymandered maps that unfairly benefit one party over another. It doesn't have to be that way here in Oregon. I urge my Democratic colleagues to commit to a fair process that provides equal input from members of both parties and guarantees that the public has a meaningful and substantive say in how maps are drawn."
ORS 188.010
requires each district to be contiguous, be of equal population, utilize existing geographic or political boundaries, not divide communities of common interest; and be connected by transportation links. Furthermore, no district shall be drawn for the purpose of favoring any political party, incumbent legislator or other person.
Republican lawmakers are also urging Democratic leaders to commit to a fair, constitutionally compliant and transparent process and one that also includes input and active participation from historically marginalized and rural communities.
Senator Tim Knopp (R-Bend) who serves as Vice-Chair of the Senate Special Committee on Redistricting added "Every legislator must commit to redistricting integrity by engaging with these communities, ensure that they have access and actively participate in this process, and ultimately produce fair maps that promote inclusiveness in our political system."
We need to end gerrymandering in America. Secretary of State Shemia Fagan signed a pledge to end gerrymandering as a tool to manipulate electoral districts to benefit political parties instead of voters. Republican members of the House and Senate redistricting committees couldn't agree more.
The Oregon 2021 Legislative Session officially began on January 21, 2021. The Legislature is required by the Oregon Constitution to produce new maps by July 1. In the event the Legislature fails to do so, the duty of reapportionment falls to the Oregon Secretary of State, Shemia Fagan. Were the Secretary of State be unable to complete redistricting by August 15, Congressional Districts redistricting falls to the Federal Courts.
--Staff Reports
| | |
| --- | --- |
| Post Date: 2021-02-02 10:16:15 | Last Update: 2021-02-02 10:44:34 |
Will oversee drug treatment in Oregon
The Oregon Health Authority has announced the appointment of 21 members to serve on a new Oversight and Accountability Council (OAC) to oversee the implementation of Measure 110, the Drug Treatment and Recovery Act.
"Out of nearly 200 applicants, we found 21 experienced individuals who truly represent the diverse populations who will benefit the most from the passing of this Act," said OHA Director Pat Allen.
Oregon voters passed Measure 110 in November 2020. The measure changes multiple criminal sentencing laws regulating the possession of controlled substances.
The measure creates a Treatment and Recovery Services fund, financed with marijuana revenues, that will supposedly cover the cost of 15 new Addiction Recovery Centers (ARCs) and wraparound services. The measure also required OHA to form the Oversight and Accountability council to implement a plan to establish the ARCs and administer the fund. Finally, OHA was required to create a temporary ARC in the form of a 24/7 hotline.
The measure required OHA to stand up both the Oversight and Accountability Council and the temporary ARC hotline by Feb. 1, 2021.
The 24/7 temporary, statewide ARC hotline went live Monday, Feb. 1, 2021 and will be in operation until regional centers are in place. Beginning Feb. 1, 2021, law enforcement officers may give the hotline number to people in possession of controlled substances, Some individuals may also receive a $100 citation. Individuals may call the hotline and complete the health assessment process, as outlined in the measure, and they will receive a letter of verification to present to the court to have the $100 fee waived.
"We are proud of the fact that we met these requirements on time..." said OHA Behavioral Health Director Steve Allen. /
A D V E R T I S E M E N T
A D V E R T I S E M E N T
The Oversight and Accountability Council will have its first meeting in late February to begin planning for services required in the measure.
Oversight and Accountability Council members
Melinda Bell, Lead Case Manager, Union Gospel Mission
O'Nesha Christine Cochran, Lead, Brown Hope
Caroline Martinez Cruz, Health & Human Services General Manager, Confederated Tribes of Warm Springs
LaKeesha Dumas, Office of Consumer Engagement Coordinator, Multnomah County Addictions and Mental Health Department
Sabrina Flint Garcia, Certified Recovery Mentor, Traditional Health Worker, Peer Recovery Initiated in Medical Establishments
Morgan Godvin, Commissioner, Alcohol and Drug Policy Commission, Research Associate, Health in Justice Action Center
Makeda M. Jensen, Member at large
Chair Cheryle A. Kennedy, Tribal Council Chairwoman, Confederated Tribes of Grand Ronde
Hubert Benny Mathews, Jr., Member at large
Dharma Leria Mirza, Equity and Justice Fellow, Association for Recovery in Higher Education
Amy Madrigal, Crisis Center Manager, COPES Clinic
Zebuli Payne, Clinical Director, Phoenix Wellness Center
Eowyn Rieke, MD MPH, Services Director, Blackburn Center, Central City Concern
Henri M. Shields-Lucero, LCSW, CADCIII, Clinical Supervisor, Garlington Center
Nicole Elizabeth Silva, Social Worker
Blue Valentine, Harm Reduction Service Provider
Carlos Vazquez, Adolescent Residential Counselor, The Yes House Milestones
Leticia Parra Welch, Certified Recovery Mentor, Addiction Recovery Center
Karen Wheeler, Chief Executive Officer, Greater Oregon Behavioral Health, Inc.
Ronald Eugene Williams, Community Organizer
Lelia Winnie, Director, Adult Residential Programs, De Paul Treatment Centers


--Bruce Armstrong



| | |
| --- | --- |
| Post Date: 2021-02-01 15:23:18 | Last Update: 2021-02-01 17:46:51 |



Read More Articles