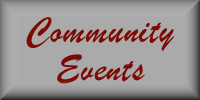 Post an Event

Oregon Legislature Interim Committee Meetings
Wednesday, December 7, 2022 at 8:00 am
Legislative Committee hearings
Oregon Capitol

Oregon Legislature Interim Committee Meetings
Thursday, December 8, 2022 at 8:00 am
Legislative Committee hearings
Oregon Capitol

Oregon Legislature Interim Committee Meetings
Friday, December 9, 2022 at 8:00 am
Legislative Committee hearings
Oregon Capitol

82nd Session of the Oregon Legislature Begins
Monday, January 9, 2023 at 8:00 am
The 2023 Session of the Oregon Legislature begins. Legislators are sworn in and bills are introduced.
Oregon Capitol, Salem
View All Calendar Events
The future of city growth
Deep in the bowels of the Stalinist-era Department of Administrative Services building is housed the Oregon Office of Economic Analysis. They report directly to the Governor. In a recent analysis released early November, Josh Lehner of OOEA describes an eerie transition of employees being recalled to the office, and what that means for downtown areas.
Working it backwards, Lehner's conclusion is quite possibly the most interesting aspect of this analysis, stating "To the extent there are larger, permanent changes, it provides opportunities to repurpose existing spaces to meet whatever that future demand is."
What future demands are we talking about exactly? According to Lehner's analysis the rate of employees working from home is beginning to drop, as employees are called back to the office, which is changing how and where individuals spend money. When employees are telecommuting from home, they tend to spend money in suburban areas closer to home. Conversely, daytime revenue for downtown restaurants and business have taken a big hit.
As employees begin to trickle back into the offices of densely populated urban areas, Lehner suggests the rates, even when coupled with destination demands, is not enough to save the current businesses in these downtown areas. But Lehner is also quick to point out that as noted by City Observatory -- a website and think tank devoted to data-driven analysis of cities and the policies that shape them, "there are a lot of reasons to be optimistic about cities". Now we're getting to the quick of it. City Observatory claims that cities will quickly become the booming epicenter in this post pandemic world, rising yet again. In the linked City Observatory prediction authored by Joe Cortright, who previously served 12 years as the Executive Officer of Oregon Legislature's Trade and Economic Development Committee. He now writes for the City Observatory. He says, "To hear many tell it, cities are either doomed or in for a prodigious reset."
Cortright outlines his prediction through what he dubs as the "7C's", Competition, Consumption, Couples, Careers, Creativity, Camaraderie, Commitment, and Civic Commons. "Those who work in the office will be better connected to the business, in the stream of more information; they'll also be seen as having more commitment, and be able to discern the subtle cues (and bolster the in-person relationships) that privilege them over other workers. In short, those who work at a distance will be less competitive for pay, promotions, responsibility, and opportunity." Plainly stated those who aren't capable of working in person, will be left behind and suffer dramatic wage losses. In this new economic model of a post pandemic world, skill is not as important, as who is able to show up.
"For a time, a worker or organization can take all of its established routines and do them at a distance." Claims Cortright. However, "Organizations that depend exclusively on remote work will likely find themselves to be less nimble and competitive than those who can more quickly build effective teams with face-to-face interaction."
Cortright also weaves in and stresses the importance of government affairs, or civics, quoting Bernie Agrons, "The world is run by those who show up." "Being there matters". "And in recent months, city parks, squares and streets have been the place where we have assembled to seek redress of our grievances and to declare that Black Lives Matter. Even as we had to social distance and wear masks, we gathered together in the urban public realm to make our voices heard; we didn't (and couldn't) do so simply by clicking like on a Tweet or a Facebook post." Cortright ends his push for city resurgence and reset with this summation, "cities are emblematic of more than a grudging willingness to live together. Rather, they are perhaps the greatest human achievement and the manifestation of how we are most truly human, together. It's time to stop regarding cities as consolation prizes and recognize them as the prize."
How do we end this pandemic and get back to in person interactions? According to policy released from the Oregon Health Authority, phase three will happen once the vaccine, or reliable treatment for COVID-19 is available. The FDA has approved a treatment for COVID-19, yet Oregon remains oscillating between phase 1 and 2. The vaccine, reliable or not, will be released at the end of January for wide spread distribution.
In short, cities are failing under current lockdown restrictions, but after a great reset, and vaccine requirements are put into place, cities are slated to become the new epicenter, and "being there matters". In our post pandemic world, everything from financial survival, career building, to redress of grievances, will need in person interaction for success.
The lingering question, what is the price of success in this new order of things?
--Breeauna Sagdal
| | |
| --- | --- |
| Post Date: 2020-11-26 07:10:35 | Last Update: 2020-11-28 16:24:51 |
Science is still a thing, isn't it?
Masks and social distancing while in public, such as when at your local grocery store, is a
must
to prevent you and others from getting and spreading the COVID-19 virus right? That's the wisdom from the authorities and of course the authorities know best because they are informed by the experts.
Some have rejected this saying, "I'm healthy. I'm not worried about catching this virus. My immune system is strong, I am young, and will fight it off, if I do catch it. And if I do catch it, I'll stay at home until I get over it, like I do with a cold or the flu." But the experts tell us that masking and social distancing isn't necessarily for your health but for the health of others. You see you might have COVID-19 virus and not even know it. That is what the experts call an "asymptomatic" case — someone who has contracted the virus and can spread the disease yet not does have any symptoms.
Therefore, according to the experts and authorities, mask wearing and social distancing in public is to prevent people who unknowingly may be asymptomatic with the coronavirus from spreading it to others. Sounds good, right? Wrong.
Let me ask you, do you love your family? Do you care about those you live with? If yes, then you must also be wearing your mask at home and social distancing as well right? You're not? Aren't you worried that you might be an asymptomatic carrier, or worse, they might be and spread the virus to you? How is it you know at home you are not an asymptomatic carrier and don't wear your mask or social distance, but when in public you don't know so you wear a mask and social distance? Does that knowledge just disappear when you get in your car and drive to the grocery store, but then you remember when you get home and take off your mask and ignore social distancing with your family?
Matter of fact, the home is the best place to test whether anyone has COVID-19, because if they did, and if it is as contagious as the experts tell us, everyone one in your house would've had it by now. We need to think carefully about always obeying orders from the authorities just because they are the authorities. This is especially true when the authority for the state of Oregon has been consolidated into one person, the Governor. It is dangerous to go against one's conscience, so if you think you need a mask and social distancing in public, by all means do what you think keeps you safe and well. But let's not allow authorities rule our lives just because they are authorities. We have all been given a mind to think through decisions like this. Matter of fact we spend everyday making important decisions about all sorts of things that benefit us, and by extension those around us.
What I ask from the experts and authorities is to give us the best information about the coronavirus, and then we the people of Oregon will do what is best. That is what is called liberty.
Happy Thanksgiving, from all of us at the Northwest Observer
--Northwest Observer Editorial Staff
| | |
| --- | --- |
| Post Date: 2020-11-25 18:03:32 | Last Update: 2020-11-28 16:26:00 |
Opinions differ on what the recovery looks like and how to boost it.
In an
open session of the Governor's Council of Economic Advisors
, the Council addressed questions put to it by Governor.
Joe Cortright, chair of the Council, described what he called a "K-shaped" recession in which employment in non-service and non-retail positions rebounded faster than service and retail sectors. In a similar point, he said that economists were seeing a decline in services consumption, not a decline in capital spending on large ticket durable goods during the outbreak. He credits the social safety net for keeping the recession from being far worse, and predicted an eventual recovery.
Another council economist took issue, saying, "It's not when the economy recovers, it's when the restrictions are lifted, then the economy will recover It's not like we're waiting for people to have more money to go out for dinner."
One opinion of the path to recovery, didn't offer much hope to small businesses
They're going to come back more when we finally get a credible vaccine that's going to allow people to come back and allow you to raise those restrictions out. The restaurants haven't been wiped out. The stoves are still there the plates are there, the knives the forks, the chairs and they can re-open and these people can fill back into those jobs. It's not like those places have been wiped out completely, What we may see is we may see ownership changes at restaurants and the previous owners aren't able to handle the debts and so on that have occurred and other people will step in to take their place. We'll have a redistribution, in a a sense, of ownership.
This view was countered by another economist who countered,
These restaurants and bars and the leisure and hospitality business -- especially those that are independently owned -- and small business are the ones that are hit hardest and we can see from the data that 25% of small businesses have closed in Oregon. And it doesn't feel that it's going to be a temporary problem -- that all of these are going to bounce back. A lot of our tourism business is based on having all this talent in the restaurants and leisure providing businesses, and there needs to be some kind of mechanism, not just to provide them with some money to maybe tide them over and not shut down, but how do we help them generate additional revenue that keeps them going and not close down permanently after everything comes back online.
A D V E R T I S E M E N T
A D V E R T I S E M E N T
Governor Brown asked the council, "A federal study took a look at rental arrears in Oregon and calculated that we are looking at $250-300 million I don't know if we'd borrow it or whatever, but does that make sense for the short term for the state to step up and pay that." After a long silence, and one speculation that federal help might step in, one economist offered, "I don't know that it's possible for the state to make that investment -- that it just might be too big. I would probably let the bankruptcy courts deal with it and let the banks deal with it. There's going to be costs that just can't be dealt with effectively by this state."
The council considered the impact of more stimulus -- an expensive remedy. Cortright spoke on the possible impact. "The reason it isn't working as well as we would like is we made consumers whole in the second quarter, basically. Income in the US was higher in the second quarter even though we had this big pandemic. So people have lots of money in their hands. People were unwilling -- or unable -- and it's a combination of the two to spend it in the industries where people were laid off. So, we have lots of money and we could all go to the restaurants and we could all buy food
if we could go to the restaurants
. So throwing more stimulus right now in a era in where we can't actually go to those businesses, doesn't re-hire those people."
--Staff Reports
| | |
| --- | --- |
| Post Date: 2020-11-25 16:29:25 | Last Update: 2020-11-25 19:10:35 |
PEBB's reserves have grown more than anticipated over the years
Secretary of State Bev Clarno and Audit Division Director Kip Memmott released an
audit of cost containment practices
for state worker's health care. What should be concerning to taxpayers is six paragraphs on page 14 entitled, "PEBB's reserve needs better planning and legislative sweeps have reduced the balance." The PEBB's reserve balance was significantly reduced by a $135 million legislative sweep, triggering a $14.5 million federal penalty. The audit criticizes the board for not having a strategic plan for how to adjust and use reserve funds when the reserve accumulates more than needed to address claims and other program costs.
PEBB began moving toward self-funded plans in 2006 to better control premium cost increases and help save money, and has been mostly self-funded since 2010. As self-funded, PEBB pays for employees' health benefits with its own funds (collected from premiums) and assumes direct risk for paying benefit claims, with any moneys remaining saved in reserve. The PEBB board, based on consultant recommendations, sets the premium rates, which includes a calculation for the reserve.
PEBB's reserves have grown more than anticipated over the years. Rather than using some of the reserve to lower premiums, or other allowable services to reduce benefit plan costs, the reserve continued to grow for multiple years. PEBB's reserve was reduced significantly by the Legislature when it was used to help balance the state's budget. The Legislature swept $120 million from PEBB's nearly $435 million reserve in Spring 2017 and is set to take another $15 million in 2021. As a result, PEBB was fined $12 million for the first sweep from the federal government. The Office of Management and Budget's A-87 Circular requires that allocating the cost of plans to agencies be done on a consistent basis and there should be an equitable distribution of costs based on benefits received. The legislative sweep violated those required cost principles. Likewise, the program is expected to be fined $2.5 million from the second sweep in 2022.
Taking a sweep of $147.5 million to shore-up the state budget at a 10% cost lacks fiduciary responsibility. By PEBB's own Administrative Rules, this is not an option for use. According to OAR 101-001-0015, PEBB may use its reserves for the four following purposes:
reimburse insurers for contracts payments (e.g., if benefit expenses exceed premium revenues)
minimize premium increases and the impact on premium contributions due to benefit plan changes
pay for expenses critical to PEBB program administration (e.g., data processing)
pay for services, programs, or studies that will reduce benefit plan costs
In accordance with state statute, the board has opted to use some reserves to help pay for program costs such as program incentives (e.g., the Health Engagement Model) and taxes (state tax on commercial health insurance plans). Reserve funds have also been used to align tiers, such as employee and family, within each medical plan so the program would avoid a tax penalty. Recently, in June 2020, the board used some reserve funds to buy-down premiums to help with agencies' budgets in addressing forecasted budget concerns and economic uncertainties of the COVID-19 pandemic.
A D V E R T I S E M E N T
A D V E R T I S E M E N T
However, as the audit points out, the board does not have a formal policy or strategic plan for determining the appropriate reserve amount to be maintained or for the steps to take when the reserve reaches higher or lower than targeted levels. Having a policy or plan could help ensure reserve funds are more effectively used toward containing plan costs.
--Donna Bleiler
| | |
| --- | --- |
| Post Date: 2020-11-25 15:36:06 | Last Update: 2020-11-25 15:44:32 |
And you thought it was only going to be two weeks.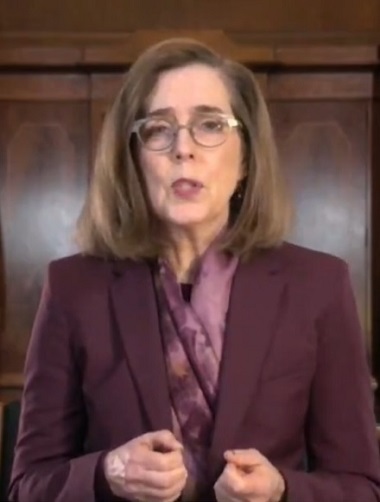 In a press conference today, Oregon Governor Kate Brown described a policy that will include continuation of lockdown measures past the two-week duration previously announced. She issued a stern warning. "Irresponsible behavior over Thanksgiving, at best will only make the pandemic last longer. At worst, it will send one of your loved ones to the ICU."
She said that there would be
four levels of county risk
, not unlike the "phases" used earlier in the outbreak. Describing a continued lockdown, she said,
"The statewide two week freeze is complete next week. However, due to extensive COVID-19 spread in our communities, there are at least 21 counties including our most populous counties like Multnomah that are facing extreme risk of virus spread and will need to continue with strict health and safety measures similar to the freeze through most of December. My hope is that Oregonians in these counties take this news seriously and commit to hunkering down for the next several weeks. For all counties in Oregon we are introducing a data-driven framework intended to protect Oregonians, by putting appropriate safety measures in place dependent on a county's risk to the disease ranging from low risk to extreme risk. It's important to know here that there is not a no-risk category."
Hopes were buoyed by Oregon Health Authority Director Pat Allen looking forward to the development of a vaccine and the expectation that 30,000 doses of the vaccine would ship to Oregon in December -- top be prioritized among the over 200,000 health care workers in Oregon.
These protections are not forever. In December Oregon expects to begin receiving limited shipments of the first COVID vaccine. While we're sill awaiting federal emergency use authorization, these vaccines appear to be safe and effective. That's good news. If we all get vaccinated, we can put and end to this pandemic.
The new policies include a relaxation of the prohibition on outdoor dining which will be allowed in structures that have at least three sides open. The Governor said that she hopes to roll into the new metrics next week.
A D V E R T I S E M E N T
A D V E R T I S E M E N T
The entire list of counties at risk is
Lower Risk: (5)
Gilliam
Sherman
Tillamook
Wallowa
Wheeler
Moderate Risk (4)
Curry
Harney
Lincoln
Morrow
High Risk (6)
Clatsop
Coos
Crook
Lake
Hood River
Josephine
Extreme Risk (21)
Baker
Benton
Clackamas
Columbia
Deschutes
Douglas
Grant
Jackson
Jefferson
Klamath
Lane
Linn
Malheur
Marion
Multnomah
Polk
Umatilla
Union
Wasco
Washington
Yamhill
--Staff Reports
| | |
| --- | --- |
| Post Date: 2020-11-25 13:39:31 | Last Update: 2020-11-25 16:14:11 |
Enforcement of victimless crimes creates additional problems
Critics of modern American policing standards are now putting their money where their mouth is. There is now an advocacy group called the Thick Red Line that is working for change by ending enforcement of victimless crimes. Victimless crimes are not really crimes. They are where politicians and bureaucrats use the police in an attempt to legislate morality or raise revenue on the population.
Introducing The
Thick Red Line
, a policy project whose team includes former sheriff Richard Mack and others. Their work highlights how oftentimes it is out of touch politicians and bureaucrats who are creating laws that the rest of the community must then live with. Including peace officers who are then asked to enforce those mandates and laws among the people. Scrutiny and elimination of these unnecessary and victimless crimes might be the key to reducing police violence in communities. A real crime, by definition, has a perpetrator and a victim: murder, assault, rape, theft, and extortion are all obvious crimes because there is a victim.
When police are busting thieves, murderers and rapists then everyone loves the police. It is the enforcement of victimless crimes and raising revenue on the population that is causing racial and societal division. End those policies and the violence stops and people will once again respect the police.
A D V E R T I S E M E N T
A D V E R T I S E M E N T
Drug possession, gambling, and making arrests for ignoring Covid-19 lock down and social distancing orders are examples of victimless crimes where politicians attempt to get police to use violence immorally and preemptively on overwhelmingly peaceful people frequently to raise revenue or enforce their version of morality on a population.
The
Thick Red Line project
is an effort to restore respect for law enforcement by abolishing victimless crime. They are concerned for the safety of both the police and the public in the wake of the George Floyd riots. They believe they have a solution that safeguards both and dramatically reduces the amount of violence in society while reducing costs to the tax payer, dramatically reduces the prison population, and frees up the police to focus on real crime.
Their
website
provides the following information:
Victimless Crimes are Not Really Crimes… And Make the Cops the Criminals
To restore the trust and faith in the police, we are suggesting that individual Sheriffs, police chiefs, deputies, police officers and elected officials organize their colleagues and agencies through their union and/or collectively without the union into an agency-wide refusal to enforce any law or regulation that doesn't have a real victim. This would: dramatically reduce the violence in society committed by the police and instantly reduce the racial and societal division it causes reduce the influence of organized crime by getting rid of drug, gambling and prostitution markets save taxpayers billions in apprehension, court costs, incarceration expenses, and lawsuits related to excessive violence and unintended deaths dramatically reduce the almost 500,000 people incarcerated for victimless crimes who are frequently forced to work as slave labor in for-profit prisons.
The Solution – Organize Collectively and Refuse to Enforce
Because politicians are attempting to force the police into more tyrannical policies including stealth gun confiscation under "red flag laws", bankrupt local businesses with lockdown orders based on suspicious "science", and are now talking openly about using the police for mandatory vaccinations, honest Sheriffs and police are going to have to draw a THICKREDLINE in the sand. We are helping them understand where that line needs to be drawn logically and morally in the 1000+ year natural law tradition.
The Thick Red Line Pledge – Draft below:
The officers of this department recognize natural law and understand that it is morally and logically impossible for the government or our badge to confer rights upon us that the population does not have and cannot delegate. We pledge to only act to protect lives, liberty and property. We renounce the use of violence on peaceful people and refuse to enforce:
Victimless crimes including prohibitions on sales of substances or services between consenting adults, gambling, mandated masks, possession of firearms, accidentless "speeding" or other victimless traffic infractions.
Mandated medical interventions including forced vaccination, mandated social distancing, or closure of businesses based on alleged public health issues.
Seizure of money or property through asset forfeiture.
Mandated tax stickers, emissions testing, insurance regulations and other government-revenue collection where the government doesn't have a willing counter-party.
--Ben Fisher
| | |
| --- | --- |
| Post Date: 2020-11-25 09:41:14 | Last Update: 2020-11-25 17:50:02 |
Constitutional requirements not met
Oregon's Speaker of the House has asked the Governor to consider calling a special session in December using a never-used Oregon constitutional provision: Article X-A. This provision was written and amended to provide for a functioning state government given a catastrophic disaster like a massive earthquake, war, tsunami, etc. The requirements to declare an Article X-A are extremely high, because of the many constitutional provisions Article X-A bypasses, in order to respond to the catastrophic disaster.
It's important to note: Government actions or inactions, and the fall out from those decisions, should not be considered a qualifier to declaring an Article X-A catastrophic disaster.
The definition and requirements for such an extraordinary declaration is found in Section 1 (a) and (b) of Article X-A of the Oregon Constitution. One of four items from 1 (a) must be true and then one of the four elements in 1 (b) must also be true. Following is the text.
Section 1. Definitions; declaration of catastrophic disaster; convening of Legislative Assembly. (1) As used in this Article, "catastrophic disaster" means a natural or human-caused event that: (a) Results in extraordinary levels of death, injury, property damage or disruption of daily life in this state; and (b) Severely affects the population, infrastructure, environment, economy or government functioning of this state.
My focus is on 1 (a) because I believe none of these requirements are true as of today. Conditions may change in the future, but as of now Article X-A may not be used by the Governor.
The word "extraordinary," which is listed in the first requirement, must be applied to the following three conditions, otherwise ANY injury, or ANY property damage would qualify. This is a catastrophic disaster declaration, meaning the bar is extremely high for any one of the four conditions to be met, otherwise they would be, not extraordinary, but ordinary.
1. Results in extraordinary levels of death
Oregon Health Authority (OHA) data shows this not to be the case. Assuming a linear trend from the first 10 months of 2020, mortality rates in Oregon this year may actually be lower than previous years. This requirement is not met.
2. (Extraordinary) Injury
While few Oregonians have been hospitalized, even fewer have died directly due to SARS-CoV-2. A virus with the survival rate of over 99% does not constitute extraordinary injury, especially considering how little of the population have tested positive. Furthermore, over half of those who have died related to the virus in Oregon were over the age of 80, and many of those who have tested positive for the virus are asymptomatic or have mild symptoms. This requirement is not met.
A D V E R T I S E M E N T
A D V E R T I S E M E N T
3. (Extraordinary) Property damage
The only extraordinary property damage done during the past eight months is due to riots in Portland and the unwillingness by political leaders to stop them. Inaction by political leaders should not qualify as a means to calling a special session under this Article. Otherwise, the government could use this tactic with any protest that causes property damage in order to enact this constitutional provision. This requirement is not met.
4. (Extraordinary) disruption of daily life in this state
The only thing extraordinary about Oregonian lives this past year has been state government's reaction to the virus. The virus, by itself, has not caused extraordinary disruption to daily life for a majority of Oregonians. What has caused an extraordinary disruption are executive orders closing businesses, schools and other draconian mandates. Government actions should not be considered a qualifier to declaring an Article X-A catastrophic disaster. Otherwise government, which has the power, can cause extraordinary disruption to daily life anytime it believes such a declaration is in its self interest. This requirement is not met.
Therefore, since none of the four requirements of Section 1 (a) have been met, calling an Article XA Catastrophic Disaster by the Governor would currently be unconstitutional.
We do not need to continue this State of Emergency to work through the virus. We can end the lockdowns and return to our regular form of government returning policy making back to the legislature. The result will be our economy will recover quicker and our hospitals will be fine. Today, we have developed far better care treatments for the those who need it than just eight months ago. I have faith in Oregonians to make the right choices for themselves and their families, while having concern for those around them. Just like the state of emergency, government fanning the flames of panic needs to end. The real power to claiming victory over this virus will be found in a free people, not its government.
--State Representative E. Werner Reschke
| | |
| --- | --- |
| Post Date: 2020-11-24 20:02:07 | Last Update: 2020-11-25 08:55:41 |
Not a "taking" in a legal sense, but a "significant hardship"
United States District Judge Karin J. Immergut rejected a
request made by the Oregon Restaurant and Lodging Association and the Restaurant Law Association for a temporary restraining order against Kate Brown and her
executive order 20-65
. In an opinion, Judge Immergut said "On November 24, 2020, this Court held oral argument. After considering the pleadings, declarations, exhibits, and arguments of counsel, this Court finds Plaintiffs have failed to show sufficient facts and adequate legal support to warrant an order enjoining the enforcement of Executive Order 20-65."
Judge Immergut discusses various technical objections raised by the Restaurant Association, then addresses the issue of an unlawful taking of private property by the state.
"Plaintiffs further claim that Executive Order 20-65 constitutes a statutory taking under Oregon law and a regulatory taking under the Fifth Amendment.

As for the Fifth Amendment takings claim, Plaintiffs cannot establish a likelihood of success on the merits. First, even if Plaintiffs were able to establish that Executive Order 20-65 resulted in a regulatory taking under the Fifth Amendment, the appropriate remedy would be "just compensation" in the form of damages, not the injunctive relief sought here. See Knick v. Township of Scott, Pennsylvania ("As long as an adequate provision for obtaining just compensation exists, there is no basis to enjoin the government's action effecting a taking.").

Second, Plaintiffs cannot establish that Executive Order 20-65 is a taking under the Fifth Amendment. Regulatory takings are analyzed under the three-pronged Penn Central test. "Penn Central instructs [courts] to consider [1] the regulation's economic impact on the claimant, [2] the extent to which the regulation interferes with distinct investment-backed expectations, and [3] the character of the government action." Colony Cove Props., LLC v. City of Carson. These three "factual inquiries" are used "to determine whether regulatory actions are functionally equivalent to the classic taking in which government directly appropriates property."
A D V E R T I S E M E N T
A D V E R T I S E M E N T
In assessing a regulation's economic impact on a claimant, courts compare "the total value of the affected property before and after the government action." While a decrease in income produced by a property is a relevant consideration, "the severity of the loss can be determined only by comparing the post-deprivation value to pre-deprivation value" of the property. Ninth Circuit cases have held that "diminution in property value[s] because of governmental regulation ranging from 75% to 92.5% do[] not constitute...taking[s]." Under this high standard, Plaintiffs have not shown that the profits they will lose as a result of the two-week ban on on-site dining will be severe enough to constitute a taking.

The second Penn Central factor, disruption of distinct investment-backed expectations, also weighs against finding a taking. "To form the basis for a taking claim, a purported distinct investment-backed expectation must be objectively reasonable." Colony Cove Props, LLC. Executive Order 20-65 was issued in an effort to protect the public against a deadly, contagious disease that has already killed hundreds of Oregon citizens in a matter of months. There is no reasonable, investment-backed expectation that the state would not act in the face of a historic public health crisis. The Governor's emergency authorities to protect the public are long-standing and have been used based on the current understanding of COVID-19 and its prevalence in Oregon.

The third factor, the character of the government action, also militates against finding a taking. "A 'taking' may more readily be found when the interference with property can be characterized as a physical invasion by government than when interference arises from some public program adjusting the benefits and burdens of economic life to promote the common good." Penn Central Transp. Co. v. City of New York. Here, Executive Order 20-65 is not a physical invasion of property by the government but an emergency regulation promulgated to combat a worsening pandemic. Recognizing such government action as "functionally equivalent to the classic taking in which government directly appropriates property" would exceed the scope of the Takings Clause and interfere with the state's ability to protect the public health."
A D V E R T I S E M E N T
A D V E R T I S E M E N T
Despite a lengthy, three-pronged argument that the restaurants have not suffered a "taking" in the legal sense, Judge Immeregut does acknowledge that the restaurants have suffered a loss at the hands of the government.
"Plaintiffs argue that, given the substantial harm already suffered by Oregon restaurants due to the COVID-19 pandemic, a two-week ban on on-site dining will create irreparable harm to many of these businesses. This Court acknowledges the significant hardship that businesses like those represented by Plaintiffs have endured in the wake of COVID-19. This Court further recognizes that these restrictions cause significant hardships for employees who work for Plaintiffs' restaurants. Restaurants and other businesses that rely on in-person customers have been especially hard-hit by the pandemic, and this Court does not seek to diminish the challenges they continue to face. "
Said one attorney who was not involved in the case, but following it, "It was especially dishonest to claim that 'there is no reasonable, investment-backed expectation that the state would not act in the face of a historic public health crisis'. They had a whole plan to act, by quarantining the sick. It was reasonable to expect that the State would do that instead of going berserk and quarantining the healthy, so to speak."
Photo by Marco Bianchetti on Unsplash.com
--Staff Reports
| | |
| --- | --- |
| Post Date: 2020-11-24 18:46:16 | Last Update: 2020-11-24 20:02:07 |
Garbage truck driver held at gunpoint
Take over style robberies, stabbings, a UPS delivery truck driver taken held at gunpoint with hands tied. Criminals in Portland, Oregon are going after some targets lately that seem rather unheard of in most civilized cities.
But that doesn't matter in lawless Portland...
On November 24, 2020, at 5:40 a.m., officers from Portland East Precinct responded to a threats with a weapon call in the 3500 block of Southeast 122nd Avenue. The victim in this call told dispatch that an unknown suspect approached and pointed a gun at them. The victim, who is a garbage truck driver, ran off but could see that the suspect got into the garbage truck, which was left behind.
Upon arrival, officers contacted the suspect (who was still inside the garbage truck) and began to give him demands. The suspect ignored all commands, walked over to another vehicle, got in, and drove off. Officers did pursue the vehicle for a short distance before stopping the vehicle using a Pursuit Intervention Technique (PIT). After the PIT, the subject fled on foot and was taken into custody with the help of a police K9.
The suspect, 21 year-old Hunter Jay Wilson, was transported to an area hospital for treatment of minor injuries. Wilson will later be lodged at the Multnomah County Detention Center on charges of Robbery III, Menacing, Unlawful Entry into a Motor Vehicle, Unlawful Use of a Motor Vehicle, Reckless Driving, Attempt to Elude (by vehicle), Attempt to Elude (by foot), and Resisting Arrest.
A D V E R T I S E M E N T
A D V E R T I S E M E N T
--Ben Fisher
| | |
| --- | --- |
| Post Date: 2020-11-24 17:35:58 | Last Update: 2020-11-24 18:16:33 |
You don't have to vaccinate. Unless you want to be able to function in society.
Editor's note: This is the first in a series on Oregon's COVID-19 vaccination plans digging into the Oregon Healthy Authority's 125 page draft plan on vaccinations.
Your papers, please.
How soon before Oregon's "No Mask, No service" mandate becomes "No Vax, No service" or "No vax, No groceries"?
This issue is sure to draw a great deal of heated debate and lawsuits due to the infringement on civil rights. Everyone from National Geographic to Ron Paul has weighed in on whether a COVID-19 vaccine will be approved, deemed safe and effective or even be mandated. Joe Biden said he would mandate it but in reality it is a states issue. Public health officials have acted like it is a foregone conclusion.
Why is that? Could it be the
low bar the FDA set
back in June? The vaccine only needs to show it is 50% effective. The FDA would expect that a COVID-19 vaccine would prevent disease or decrease its severity in at least 50% of people who are vaccinated.
So far, three manufacturers have announced their vaccine were 90% effective—at lowering symptoms. That's it. It will not prevent disease. It will not prevent newly vaccinated asymptomatic carriers from spreading it. It will not prevent cases from surging. It will take two doses to acquire, well, no immunity at all. This is bad because if it only lessens symptoms, people will be walking around like Typhoid Mary's. They'll pop a pill for a headache and still be able to spread COVID-19. Since it is fast tracked there are
zero
long term studies. The Moderna vaccine is using new RNA technology yet no one knows what the long term ramifications are. Will it create a host of autoimmune disorders? Cause Narcolepsy like the Pandemrix Influenza Vaccine from 2009 in the UK and Europe? Put bluntly, there will be enormous risk with little benefit. According to the BMJ, the vaccine trials aren't designed to prove prevention or assess severe COVID-19 infection at all. Associate editor of BMJ and assistant professor of pharmaceutical health services at University of Maryland School of Pharmacy, Peter Doshi says, "Yet the current phase III trials are not actually set up to prove either. "None of the trials currently under way are designed to detect a reduction in any serious outcome such as hospital admissions, use of intensive care, or deaths." Nor are the vaccines being studied to determine whether they can interrupt transmission of the virus. If Kate Brown uses the marketing slogan, "COVID-19 vaccine saves lives," you can send her
this
.
A D V E R T I S E M E N T
A D V E R T I S E M E N T
In order to implement a mass COVID-19 vaccination campaign, OHA has an ambitious
plan
. Oregon is in the middle of its biggest flu shot drive ever with the goal of administering 20,000 flu shots by year end. The goal? They plan to use what they learn as a pilot to get as many people vaccinated as possible. Across Oregon you may have noticed popup tents outside pharmacies or offices of healthcare providers facilitating 'drive through' flu shot clinics. New vaccine injected via drive up, what could go wrong?
Or, heaven forbid, what if there is a repeat of the
failed 1976 Swine Flu mass-vaccination campaign?
The political climate then was eerily similar to 2020. President Ford was facing reelection, the vaccine program was rushed. That vaccine killed 32 people and nearly 500 more suffered with paralysis, a rare neurological disorder called Guillain-Barre syndrome or GBS. In fact, it is one of the largest compensation claims for a vaccine since vaccine court was established in 1986. In 2010, a
complainant was awarded $10 million
. Thanks to the Prep Act, Covid-19 vaccine manufacturers won't be liable if recipients are injured or killed either. The
compensation scheme set up for COVID-19
is even more meager than the current Vaccine Injury Compensation Program has for vaccines within the regular vaccination schedule and you only have one year to file a claim. More on this later.
Oregonians have been prevented from doing just about everything unless they don a mask. Should a covid vaccine become available will the same covid guidance and restrictions become the roadmap to mandatory vaccinations? What is the assurance that Kate Brown won't end there? Or, like the flu shot, will you be forced to get it every single year to keep your job? Can employers mandate it if local governments decline? Biden has said he wants it mandated.
The draft plan OHA created lists healthcare workers, long term care workers and those living in care homes as first on the list to receive the vaccine, would those employers be the first to try? Can we expect the same from those who were the first to mandate masks when there was no statewide mandate, such as New Seasons grocery stores? The task to vax and track is monumental. So too is the fear surrounding Covid which has allowed draconian measures to continue for eight months. Sure, you probably won't be held down by a strike team and forced vaccinated, but there have been alarming reports of what we could expect in the near future.
Yesterday, the CEO of Qantas
announced
that no international traveler would be allowed to fly to Australia without proof of vaccination, once approved. What will you do?
Right now, you cannot get a seat at a restaurant, shop for food, get a manicure, go to work, send your kids to school (if you happen to be one of the lucky districts open to K-3) or ride a public bus without a mask. More than that, the terrible ad campaigns generously provided gratis by Wieden + Kennedy promoted the notion that you don't care about others if you don't wear a mask. Stay home or you could accidentally kill someone. There is no evidence to that but it didn't stop Kate Brown's endless promos or her flu shot tweets hawking a flu shots for Pharma. Using guilt and virtue signaling tactics she scolds us saying, "Don't accidentally kill someone," and "your mask protects ME." Will the new ad campaigns say the same?
A D V E R T I S E M E N T
A D V E R T I S E M E N T
This state has a dysfunctional relationship with Pharma to say the least.
In 2019, the Super Democrat Majority, along with two Republicans, one who lost her seat, had a mission to remove vaccine exemptions in school age children. They lost that bid thanks to a walkout by the Senate Republicans. Legislators like Democrat Senator Steiner-Hayward have been on the mandate warpath for nearly a decade to enact tougher legislation in school age children, who thankfully are not in the high risk category for covid infections. Heck, she was even featured in the quasi-documentary by Netflix, "Pandemic" about her efforts. In 2012, she spearheaded the removal of religious exemptions, watering it down to philosophical objection.
Most recently, last week the House Interim Committee on Revenue called a "vaccine our only hope." Never mind the fact one isn't approved, doesn't need to show an efficacy of more than 50% and many surveyed said they would not take it.
A
national survey by Pew Research Center
, conducted Sept. 8-13 among 10,093 U.S. adults, finds "intent to get a COVID-19 vaccine has declined across all major political and demographic groups." Half do not plan on getting the vaccine. Who can blame them when all reports points to terrible side effects? If a doctor from the American Medical Association says they,
"won't be a walk in the park,"
you know it is bad. If only half line up voluntarily, will the other half be coerced?
The crux lies in the monumental COVID-19 vaccination draft plan that OHA has developed. It details an enormous organizational structure and set a priority list of who they deem as essential enough or at high enough risk to be the first to get the Covid-19 vaccine. Oregon Health Authority faces serious hurdles with storage, administering the injections and most importantly, they know there will undoubtedly be a limited supply. Most traditional providers don't have the capability of cold-chain management beyond -20'F. Dry ice will be in short supply not unlike the toilet paper shortage. This will make transportation and distribution another major obstacle. The Pfizer vaccine? A stable temperature of -95' Fahrenheit is necessary. Other contenders are not much better designed as far as day to day operations require. Pfizer created storage containers with dry ice that can be stored for up to 20 days, Moderna can use normal freezer good for up to 30 days. Routine vaccines on the current adult/child recommended schedule are refrigerated at an average of 35'F to 46'F. Can healthcare providers afford to install necessary refrigeration? The draft plan indicated that there would be regional hubs who would store the vaccine. Without steady temperatures, vaccines can become ineffective or unsafe in warmer temperatures. In 2017, in South Sudan a
botched vaccine campaign
killed 15 children.
A D V E R T I S E M E N T
A D V E R T I S E M E N T
One idea springs to mind, what if the staged "morgue trucks" are for vaccine storage? We've already
reported
on the fact hospitals are not overwhelmed and yet Providence announced they are setting up
temporary morgues
and surge tents for a worst case scenario, but didn't that already happen with the field hospitals back in the Spring? Mortality rates are down significantly. What if these aren't morgues but freezers for vaccines? HHS indicated they have already been running tabletop and field exercises across the US. This morning HHS held a press conference on Operation Warp Speed discussing the allocation of vaccines. They met with Governors yesterday on the technical issues. Vaccine distribution being determined federally based on infection rates and a per capita approach. Oregon is at the very bottom of states for cases and deaths, as we always have been yet with some of the most draconian restrictions. We should expect a scarcity of vaccines and depend on natural immunity and existing therapeutics such as antibody treatments the distribution of which has been ramping up for those over 65 and who are at high risk. 20 million doses from each manufacturer and 25 million more each month thereafter isn't much. The truth of the matter is, Oregonians are not a priority in receiving significant doses of vaccine. Perhaps, that is why the House Interim Committee on Revenue said schools won't be back in-person until Fall 2021. With only .2% deaths per Oregon's population, we need to wake up and stop smelling the fear being dished out. Open schools, and end lockdowns meant to scare the population to sell a product. Isn't anyone curious about the sudden case surge when most of these individuals are asymptomatic?
In spite of challenges and low true efficacy, Pfizer and Moderna have submitted a
request to obtain emergency use
authorization by the FDA who
meets
December 8-10, 2020. The advisory committee will meet to discuss the emergency approval of these fast tracked Covid-19 vaccinations but has hinted they will announce expectations ahead of that.
Another dilemma is the need to track who has taken the vaccine. A precedent has been set with mask mandates and low compliance. To date, 13,000 Oregonians either filed complaints about a business for not wearing a mask or Kate Brown's latest command, that neighbors snitch on neighbors for having a big Thanksgiving dinner with family. The state has longed for a more robust vaccine database for years and now may have the necessary funds via CARES Act to track compliance. Currently in existence is the OR ALERT Immunization Information System (IIS) which provides "consolidated immunization records and high-quality immunization data for individuals and providers." Will they expand on this by connecting it with an app, card or eventual chip? The entirety of the vaccination plan is exorbitant yet, the vaccine will be free. In light of all that has been taken away from us since March, the foreboding is real. After all, the only free cheese is in the mousetrap.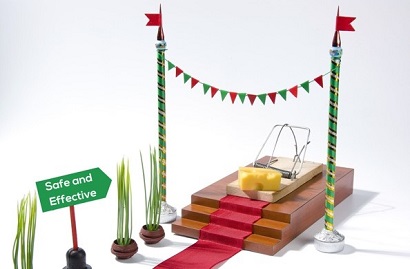 What could you be forced to live without or will you comply? It is essential to personal liberty to be able to decline any medical treatment or procedure, especially for a virus that has a
survival rate
of 99.9%.
"They who can give up essential liberty to obtain a little temporary safety deserve neither liberty nor safety."
--Benjamin Franklin
--Nicole DeGraff
| | |
| --- | --- |
| Post Date: 2020-11-24 16:56:08 | Last Update: 2020-11-24 19:41:15 |
Taneesh Garg of Portland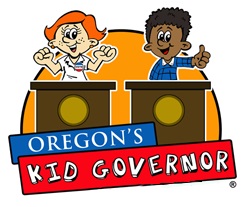 On Wednesday, November 18, the Oregon Secretary of State's Office announced that fifth graders from across the state elected Taneesh Garg of Portland as the 2021 Oregon Kid Governor. The announcement was made via Zoom, at Springville K-8 where Taneesh is a 5th grade student. Taneesh's community issue is Racism and you can watch his
campaign video.

The
Kid Governor Program
is in its fourth year in Oregon and was started by the Connecticut Democracy Center in 2015, as a way of introducing Civics Education to fifth graders. In 2017, Oregon became the second state in the nation to implement the program. The program is open to all fifth graders in Oregon and those interested in becoming Kid Governor create a 1-3 minute video on why they should be Kid Governor, what their leadership skills are, explain a community issue that is important to them, and tell about their three-point plan that fifth graders will use to work on that community issue. Fifteen videos were submitted this year, and were narrowed down to seven, by a panel of independent judges who individually, watched and voted on the videos. Once the seven candidates were finalized, fifth graders from schools across the state, voted and selected Taneesh as Oregon's next Kid Governor.
A D V E R T I S E M E N T
A D V E R T I S E M E N T
"Over 1800 students from 46 schools across Oregon, registered to nominate a candidate and or vote in this year's election," stated Secretary of State Bev Clarno. "This is a great way to not only teach our students about how their government works, but to actively engage our young leaders in their community."
Taneesh's one year term will begin in January 2021, with his Inauguration. The other final candidates included:
Ruthie - Helping Kids Dream Big about their Future
Phia - Littering: Helping to Keep Oregon Green and Clean
Lohith - Global Warming and Climate Change
Evie - Shelter Animals
Brennah - Air Pollution
Abhi - Saving the Environment
--Ben Fisher
| | |
| --- | --- |
| Post Date: 2020-11-24 13:38:38 | Last Update: 2020-11-24 14:03:02 |
It might not be helping Oregon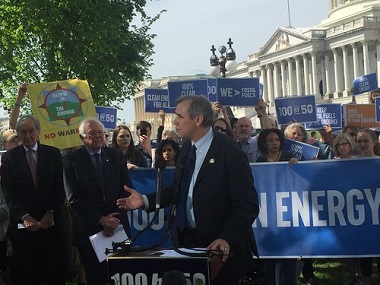 Senator Merkley recently introduced a pair of bills to reduce the use of fossil fuels claiming it protects the long-term health and well-being of the American people and their economy from the catastrophic effects of climate chaos, by tackling the risky financial investments.
A D V E R T I S E M E N T
A D V E R T I S E M E N T
Merkley's voting record
S.311 - Born-Alive Abortion Survivors Protection Act to prohibit a health care practitioner from failing to exercise the proper degree of care in the case of a child who survives an abortion or attempted abortion.
A bill to amend title 18, United States Code, to prohibit a health care practitioner from failing to exercise the proper degree of care in the case of a child who survives an abortion or attempted abortion. Merkley voted NO
S.1 - Keystone XL Pipeline Approval Act. A bill to approve the KeystoneXL Pipeline. Merkley voted NO
Vote to proceed on S.178; A bill to condemn gross human rights violations of ethnic Turkic Muslims in Xinjiang, and calling for an end to arbitrary detention, torture, and harassment of these communities inside and outside China. Merkley voted NO
S. 4049, As Amended; An original bill to authorize appropriations for fiscal year 2021 for military activities of the Department of Defense, for military construction, and for defense activities of the Department of Energy, to prescribe military personnel strengths for such fiscal year, and for other purposes. Merkley voted NO, but 86-14 passed
No. 1972, As Modified; To expand the list of diseases associated with exposure to certain herbicide agents for which there is a presumption of service connection for veterans who served in the Republic of Vietnam. Merkley voted YES, and it passed 94-6
No. 2244; To restore American leadership in semiconductor manufacturing by increasing federal incentives in order to enable advanced research and development, secure the supply chain, and ensure long-term national security and economic competitiveness. Merkley voted YES and it passed 96-4
No. 2411; To impose additional conditions and limitations on the transfer of Department of Defense property for law enforcement activities. Merkley voted YES and it passed 90-10
S. 3985; A bill to improve and reform policing practices, accountability, and transparency. Merkley voted NO and it passed 55-45
H.R. 1957 As Amended; To amend title 54, United States Code, to establish, fund, and provide for the use of amounts in a National Parks and Public Land Legacy Restoration Fund to address the maintenance backlog of the National Park Service, the United States Fish and Wildlife Service, the Bureau of Land Management, the Forest Service, and the Bureau of Indian Education, and to provide permanent, dedicated funding for the Land and Water Conservation Fund, and for other purposes. Merkley voted YES and it passed 73-25
No. 1586; To amend the Foreign Intelligence Surveillance Act of 1978 to prohibit the use of authorities under such Act to surveil United States persons and to prohibit the use of information acquired under such Act in any criminal, civil, or administrative proceeding or as part of any criminal, civil, or administrative investigation, and for other purposes. Merkley voted NO and it failed 11-85
No. 1583; To remove internet website browsing information and search history from scope of authority to access certain business records for foreign intelligence and international terrorism investigations. Merkley voted YES and it passed 59-37
H.R. 748 As Amended; A bill to amend the Internal Revenue Code of 1986 to repeal the excise tax on high cost employer-sponsored health coverage. Merkley voted YES and it passed 96-0
HR 748 Amdt No.1577; To ensure that additional unemployment benefits do not result in an individual receiving unemployment compensation that is more than the amount of wages the individual was earning prior to becoming unemployed. Merkley voted NO and the bill failed.
HR 6201 Amdt. No.1558; To strike Federally mandated sick pay and paid family leave and replace it with financial support provided through State administered unemployment insurance systems and funds. rejected. Merkley voted NO and it failed 50-48
S. 2657; A bill to support innovation in advanced geothermal research and development, and for other purposes. Merkley voted YES and it passed 84-3
Motion to Waive All Applicable Budgetary Discipline Re: H.R. 5430; A bill to implement the Agreement between the United States of America, the United Mexican States, and Canada attached as an Annex to the Protocol Replacing the North American Free Trade Agreement. Merkley voted YES and it passed 75-23
Amdt. No. 2244; To restore American leadership in semiconductor manufacturing by increasing federal incentives in order to enable advanced research and development, secure the supply chain, and ensure long-term national security and economic competitiveness. Merkley voted YES and it passed 96-4
--Donna Bleiler
| | |
| --- | --- |
| Post Date: 2020-11-24 11:57:27 | Last Update: 2020-11-24 21:12:41 |
Read More Articles