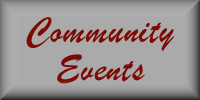 Post an Event

Oregon State Fair
Friday, August 26, 2022 at 10:00 am
Which part of the Oregon State Fair are you most excited for? We'll keep adding to the fun all summer long!
Salem, Or

Washington County Candidate Meet and Greet
Wednesday, August 31, 2022 at 6:30 pm
Join our Washington County State House and Senate Candidates and Oregon State and National Candidates to discuss issues that are important to you, your family, and your community. Refreshments provided.
King City Clubhouse 15245 SW 116th Ave. King City, Oregon 97224

Linn County GOP Gala and Auction
Saturday, September 10, 2022 at 5:00 pm
Keynote Speaker Dave Sanderson, 2009 "Miracle on the Hudson" survivor.

linngop.com/galatickets
Linn County Expo Center

Washington County GOP Reagan Dinner
Saturday, September 17, 2022 at 6:00 pm
Tickets for Reagan Dinner 2022 in Hillsboro September 17th, now on sale at www.washco.gop, featuring former Secretary of State Mike Pompeo.

Oregon General Election
Tuesday, November 8, 2022 at 8:00 pm
Statewide
View All Calendar Events
The Justice Department must be very busy.
The Oregon Restaurant and Lodging Association, a trade association that represents hundreds of Oregon food service, beverage and lodging establishments has
sued the State of Oregon in the person of Governor Kate Brown
asking for her recent
lockdown executive order
to not be enforced. The lawsuit, which makes sweeping claims based on both the Oregon and US Constitutions, is one of multiple suits pending against the Governor over COVID-19 restrictions.
The plaintiffs from the Restaurant and Lodging Association make several points. The first is unlawful discrimination.
Plaintiffs and the businesses they represent have spent substantial sums to construct, build and create indoor and outdoor safety dividers, outdoor seating for customers, outdoor weather protection, and other safety precautions and protections. Such costs were incurred in reliance on previous executive orders of the Governor, and guidance of the state of Oregon, which executive orders and guidance were rationally based on medical and scientific facts. EO 20-65 lacks such rational basis in scientific and medical facts differentiating the categories of dining and drinking that are prohibited, from those that are allowed to continue.

EO 20-65 expressly discriminates against those in the restaurant and hospitality businesses by permitting other similarly situated businesses, i.e. "[c]ertain specified sectors of Oregon's economy" to operate with only limited restrictions, or in some cases no restrictions whatsoever. For example, under EO 20-65 grocery stores, retail stores, farmers markets, and indoor and outdoor malls may continue to operate at 75% capacity with no restrictions whatsoever on how long members of the public are permitted to remain on site. Drive-ins are exempted from the full force of this Executive Order as well. Outdoor recreation and outdoor sports, including Division 1 college sports, are similarly not restricted.
They make the claim that their private property is being taken without adequate compensation.
Plaintiffs and others in the restaurant and hospitality businesses are required to obtain licenses, permits, and/or approvals from various state, county, and local jurisdictions to do business. There are created property rights in these licenses, permits, and/or approvals that cannot be infringed without the due process of law. However, EO 20-65 does just this without due process of law and without any rational basis.

401.192(3) provides as follows: When real or personal property is taken under power granted by ORS 401.188, the owner of the property shall be entitled to reasonable compensation from the state.

ORS 433.441 describes the conditions that govern public health emergency (6) When real or personal property is taken under power granted by this section, the owner of the property shall be entitled to reasonable compensation from the state.
Though not included in this lawsuit, the rental property industry would have a similar claim.
The onus is on the courts to act quickly. The industry has been hobbled by COVID-19 restrictions and the sudden imposition of harsh restrictions in the current lockdown create a perilous situation for many small businesses.
--Staff Reports
| | |
| --- | --- |
| Post Date: 2020-11-20 18:46:45 | |
They keep resigning. Is that a problem?
Now on Governor Kate Brown's third Public Records Advocate, Deputy Advocate Todd Albert has been appointed as Oregon's new Public Records Advocate, replacing Becky Chiao, who resigned after clashing with the state board accusing the governor's staff of pressuring her to take their side on public records matters rather than maintaining independence. The appointment follows the release of The
Public Record Advisory Council's bi-annual report
. That is on the heels of the
Secretary of State's audit
criticizing a lack of safeguards on private information. While we all want transparency and access to records, we cherish our privacy. Where is the happy medium?
In September, 2019, Ginger McCall resigned as Public Records Advocate. Upon resigning, Ms. McCall produced a report of her findings recommending that the council pursue independence. This was pursued in SB 1506 during the 2020 session. It passed the Senate with unanimous support, but didn't make it through the House before the session ended. Advocate Todd Albert plans to pursue a modified legislative concept for independence in the upcoming 2021 legislative session.
Since the previous report was submitted on December 1, 2018, 345 requests for assistance have been received from members of the public, representatives of the media and employees of state and local governments. Such requests have included the resolution of disputes involving the identification of appropriate records, overcoming exemptions to disclosure, the application of fees, standards for processing fee waivers and reductions, vexatious or frequent requesters, and the development of policies to ensure consistent resolution of public records requests.
In keeping with the Public Records Advisory Council's responsibilities under ORS 192.483(a), state agencies and other public bodies were surveyed on practices and procedures for receiving public records requests, identifying the existence of records responsive to the requests and gathering and disclosing responsive records. The survey was used to advance several important goals, design policies and propose future legislation.
For public bodies that don't yet have public records policies, the Office will endeavor to work with those offices to create public records policies that promote transparency and are user-friendly.
ORS 192.475(3) empowers the Advocate to issue written advisory opinions. The new Advocate would like to begin issuing such opinions, providing that it has sufficient staffing and resources to provide a high quality of opinion.
Albert spent 11 years as a public defender at the Legal Aid Society in New York. He is a graduate of Brooklyn Law School and Boston University. "As Public Records Advocate, I will continue to provide thoughtful and useful mediations, trainings, and advice about the public records law to public employees and members of the public alike, and I am excited to work with the Public Records Advisory Council to set new priorities and goals moving forward," Albert said.
He will have the challenge of satisfying transparency and access to records with the privacy we all demand.
--Donna Bleiler
| | |
| --- | --- |
| Post Date: 2020-11-20 16:58:03 | Last Update: 2020-11-20 19:41:44 |
"We are working hard to respond to priority calls"
In an email obtained from Oregon Firearms Federation Executive Director Kevin Starrett, several Oregon Sheriffs have indicated that they will not be stepping up enforcement of Governor Brown's recent lockdown orders. The email, dated November 18 recounts communications between the Undersheriff of Clackamas County, speaking for Sheriff Craig Roberts, which says that they "will not be changing how we have been doing business since the beginning of the pandemic."
That same email conversation contained a quote from Yamhill County Sheriff Tim Svenson, who said,
"Locally, I equate this to be similar to July 4th. Everyone [sic] launches off illegal fireworks and we no way to handle all the calls and have to send resources in other priority areas. We have discretion to not enforce those laws and use education and warnings as primary action.

We will be doing the same thing with this."
While the Governor does have jurisdiction over the State Police, she ordinarily has no power over the operations of local county Sheriffs, though her powers during a declared emergency are not clear. Despite her
strong rhetoric
, Governor Brown has not ingratiated herself to law enforcement by signing all of the "police reform" bills which contained a
tribute to Black Lives Matter
during the first special session of 2020.
Linn County Sheriff Jim Yon issued a
joint statement
with Linn County District Attorney Doug Marteeny that said in part, "The Linn County Sheriff's Office decided back in April that we would not do criminal enforcement on COVID-19 measures. Our role in the community is not to count how many people are at a residence or how an individual business conducts its affairs."
The Klamath County Board of Commissioners issued a strong statement in response to the lockdown.
"This statewide approach does not fit Klamath County. We have a robust health care system, and we are confident the relationships in this community would ensure our health care professionals, and public health, would work together to decide what our community needs without the state's interference. We do not need a top down approach from the State; we believe we can navigate this challenging issue locally." said Commissioner Kelley Minty Morris.
Joe Kast, the Marion County Sheriff
issued a weaker statement.

People should know that
most police jurisdictions will not be enforcing these edicts
. If law enforcement does come to your door and you don't require their services, you're under no obligation to answer the door.
--Staff Reports
| | |
| --- | --- |
| Post Date: 2020-11-20 16:03:58 | Last Update: 2020-11-20 16:11:09 |
Comprised of Latino social justice activists
The Portland Police Bureau has
announced
the establishment of the Latino Advisory Council (LAC). In May 2020, several Latino community leaders began meeting with the Chief's Office to identify meaningful avenues for partnership and mutual support. These efforts resulted in the creation of the Council in June 2020. Since then, a group of diverse Latino community leaders, social justice activists, and faith-based leaders have been holding monthly meetings developing a strategic roadmap for engaging the Latino community.
The LAC sent a letter introducing themselves to the Mayor last month. This excerpt illustrates their commitment and vision to working with the PPB:
"We are excited to announce the launch of the Latino Advisory Council within the Portland Police Bureau. LAC has members of the Latino community who wish to partner with the PPB and continue the dialogue on justice-related police reform. Within the context of this dialogue, we want to advocate for the unmet needs of the Latinos who face systemic barriers to justice and who have unique needs when engaging with the Portland Police.

Our aims are guided by mutual trust, a sense of nurture, unwavering accountability, and shared human values. Although our primary goal is to represent Latinos, we pledge to collaborate with police officers and provide them with cultural and language assistance to find comprehensive solutions."
Please take a moment to listen to a
"human message"
shared by Marta Guembes and Marvin Pena, the LAC chairs.
--Ben Fisher
| | |
| --- | --- |
| Post Date: 2020-11-20 15:50:43 | Last Update: 2020-11-20 16:14:01 |
Where is the open and transparent government we were promised?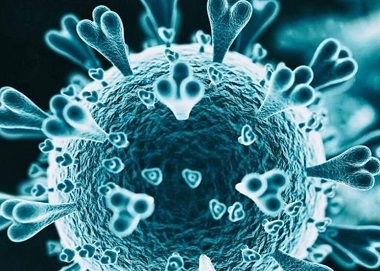 An unnecessary catastrophic disaster is looming, and it is reasonable to assume that the government agency who is responsible for creating guidance and implementing eight months of lockdowns should be transparent about it. It is true they publish a lot of data such as zip codes, partial info on hospitalizations, and case counts. In fact, the COVID-19 dashboard is overwhelming in the minutiae but yet neglects the full truth. They have had eight months to get this right.
Nevertheless, they do not publish a daily death graph the way they report daily cases which results in a misleading picture of Oregon's real condition. Instead, they announce deaths in a daily fear inducing report more in line with Orwell's
1984 Ministry of truth
, "It was therefore necessary to rewrite a paragraph of Big Brother's speech, in such a way as to make him predict the thing that had actually happened."
The deaths reported are often from two months ago, but it's doubtful that the majority of the public pay attention to the details.
Most importantly they do not publish the rate of false positives. When isolation and lockdowns are implemented over positive PCR and antigen tests which have been reported numerous times as being unreliable as we have seen, it's a fraudulent way to base policy decisions. When
testing capacity numbers aren't reported accurately
, and Oregon Health Authority keeps the most important numbers secret, we all lose.
The Oregon Health Authority says that the law does not allow for this information being released:
"…the specific information you have requested is information obtained by Oregon Health Authority or a local public health administrator in the course of a disease outbreak investigation and is confidential under state law, and not subject to disclosure under the Oregon Public Records Act. See ORS 433.008(1). There is no exception under ORS 433.008(2) that would permit Oregon Health Authority, in its discretion, to provide you with the information you are seeking. Therefore, pursuant to ORS 192.355(9)(a) (public records or information the disclosure of which is prohibited or restricted or otherwise made confidential or privileged under Oregon law), your request for this data is denied. If you so choose, you may seek review of this determination pursuant to ORS 192.401, 192.411, 192.415, 192.418, 192.422, 192.427 and 192.431."
OHA is culpable for the downward trajectory of academics and mental health due to closing schools eight months ago. Suicides have resulted in middle schoolers. OHA isolated grandparents from their families. OHA made themselves the Commerce Czar when they helped the state choose winners and losers by creating guidance and shutting down small businesses and strict phase guidance where restaurants and churches could not open at full capacity. They have played the biggest part in long term issues in children by forcing draconian face covering guidance on children five years and up. They aren't allowed to breathe properly at gymnastics and karate, without a mask. The same bloated agency that closed parks and playgrounds outside for months is the same the agency that came up with strict cleaning sanitation and social distancing protocols for schools to adopt only to cancel in-person school last minute despite a mountain of evidence showing children are not at high risk of illness. Have they been stringing families along with the hope that school would soon be in session only to admit yesterday in the House Interim Revenue Committee, that schools would not return to in-person school until Fall 2021?
This four page letter by the Oregon Department of Justice
explains to an Oregonian reporter on the basis ORS 433 allows a denial of information that OHA simply does not choose to make public.
The Oregon Healthy Authority should divulge false positives, fix testing number reporting, publish a daily death graph and stop using positives solely as a means to isolate and quarantine as was just decided in a
Portugal court
.
--Nicole DeGraff
| | |
| --- | --- |
| Post Date: 2020-11-19 17:05:09 | Last Update: 2020-11-20 16:58:03 |
"I am expressing my frustration at the Governor's latest restrictions"
In a
statement on the Governor's Latest Restrictions
, Portland Catholic Archbishop Alexander Sample has called out Oregon Governor Kate Brown on her restrictions on churches.
I am speaking out publicly to express my great disappointment and frustration at the Governor's latest restrictions on faith communities in Oregon. I understand the need to address the spike in COVID-19 cases, but we know that spread of the virus is not happening at faith gatherings. Our churches have been carefully following the masking, distancing, and sanitizing protocols. They work. Why are we limited to 25 people in a church that can seat 1000 while certain businesses are allowed to operate on a percentage of capacity? I would like to know the Governor's rationale for tighter restrictions on churches. It is not data driven. It does not make sense. Our neighbors to the north in Washington are facing greater spread and tighter restrictions, yet their Governor's formula for restrictions on faith communities is much more reasonable (25% occupancy or 200 maximum). It follows the science. A similar policy makes sense for Oregon.

The Catholic Church and other faith communities have bent over backwards to observe Governor Brown's directives and implement strict protocols to keep people safe since the pandemic began. We operate in a controlled environment where we can keep everyone who enters our doors from having "close contact." We are asking the Governor, following the two week "freeze," to reconsider her gathering restrictions for faith communities. We ask her to remember that the Christmas holiday is a little over a month away, and it is a season when people of many faiths turn to their churches. We need a policy that matches our current situation, keeps people safe, and meets the spiritual needs of people of faith in Oregon. It is unfortunate that a person's ability to worship does not seem to be considered an essential activity. I can assure you that the Catholic faithful under my pastoral care consider Sunday worship vital, especially when facing the challenges of the pandemic.

The Catholic community continues to pray for the Governor and her staff while she does the very challenging work of navigating the state of Oregon through this terrible pandemic.
Civil libertarians in Oregon have shown surprise at the level of restrictions that have been placed on faith communities. Several lawsuits against Governor Kate Brown and the State of Oregon are pending.
--Staff Reports
| | |
| --- | --- |
| Post Date: 2020-11-19 16:39:06 | Last Update: 2020-11-19 16:56:03 |
Searches of Black/African Americans not at a disparate rate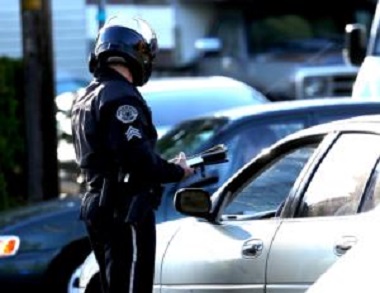 The
Stops Data Collection Report
is an annual assessment of traffic stops for drivers and pedestrians in Portland by the Portland Police Bureau.
The Portland Police Bureau is taking necessary steps to identify areas of improvement in the way officers make traffic stops. Beginning January 1, 2021, the Portland Police Bureau will begin collecting new data points to help identify improvements that can be made to the way traffic stops are conducted.
In a commitment to change and improve, the Portland Police Bureau needs to collect this new information and implement new accountability measures related to searches. PPB claims they continue to make improvements to increase understanding of the data and to identify opportunities to reduce disproportionate outcomes. Some next steps include:
Collection of additional data points regarding the stop reason, such as reasonable suspicion or probable cause of a non-traffic crime, to better understand how stops are used as a component of crime reduction and prevention.
Changes to the search data points to collect all search criteria even though consent was requested, including other warrant exceptions and warrants.
Collection of additional data points to identify mandatory arrests.
Training to improve stops data collection and understanding of search criteria. The training will begin this week and be completed by the end of the year.
The Bureau will begin audio recording consent searches. The training for this will be forth coming.
Leverage technical assistance offered as part of the State of Oregon's Statistical Transparency of Policing (STOPS) program to address disparities identified within this report and the state's report.
"This data provides PPB with an opportunity to improve and seek out additional tools and resources," said Chief Chuck Lovell. "Stops data helps us realize over-representation in the criminal justice system still exists. We understand this creates fear and distrust within the community. It's important to continue to enhance the data collection process to give us a better understanding of the context of stops, searches and arrests. We will continue to incorporate these system changes, policy changes and training, including how to better capture consent searches."
The report indicates several key findings:
Drivers were stopped at rates similar to their expected values with stops conducted by Traffic Division officers compared to the Injury Collision Benchmark and stops conducted by Non-Traffic division officers compared to the Crime Victimization Benchmark.
In 2019, 4.6% of stops included a discretionary search. Non-Traffic division (patrol and investigative) officers performed 93% of the searches and the majority of these were consent searches.
Black/African American drivers were searched comparatively more than other racial/ethnic groups, though not at a disparate rate.
Contraband was found on 48% of all searches.
The majority of searches (70.4%) were consent searches. Drivers perceived to be either Black/African American were asked to consent to a search at almost twice the rate of all other perceived racial groups. White individuals were significantly more likely to refuse a consent search than drivers perceived to be Black/African American or Hispanic / Latino.
Officers performed 1,131 stops of pedestrians in 2019 -- a 95 percent increase over the prior year with the majority of stops occurring in Central Precinct (70.2%).
Pedestrians stop rates were similar to prior years. Pedestrians perceived as White made up the majority (74.8%) of stops, followed by Black/African Americans (15.7%) and Hispanic or Latino (5.7%) pedestrians.
Pedestrians are significantly more likely to be searched (13.6%) than drivers (4.6%). Probable Cause was the primary search method utilized for pedestrians (55.8%). No racial / ethnic group was disparately search in 2019.
A supplemental report relating to the former
Gun Violence Reduction Team's (GVRT) stop data
is also available. The GVRT utilized traffic stops as a tool to help investigate and prevent gun violence in the City. The supplemental report focuses on the following:
Stop locations as they relate to where gun violence occurs in the city. 80% of GVRT stops were within a quarter mile of a gun violence incident.
Subjects perceived to be Black/African American made up 52.1% of the stops, followed by White (32.2%), Hispanic or Latino (10.2%), Asian (2.8%), American Indian / Alaskan Native (1.1%), Native Hawaiian (0.9%), and Middle Eastern (0.6%).
Black/African American subjects were searched more than expected, but not at disparate rates.
Black subjects were significantly more likely to be searched with consent, while White subjects were significantly more likely to be searched with probable cause.
88% of all stops initiated by GVRT ended with a warning, written or verbal, at the end of the interaction - the highest in the Bureau.
--Ben Fisher
| | |
| --- | --- |
| Post Date: 2020-11-19 16:15:34 | Last Update: 2020-11-19 17:00:55 |
May have cost Republican two legislative seats
As Republicans try to climb their way out of super-minority status in the legislature, it's not just Democrats that are holding them back. The outcome of at least two races may have been impacted by Libertarian candidates, each of which polled more votes than the margin of victory.
Democrats have had their sights set on Senate District 10 which includes the eastern part of Polk County and South Salem, since Denyc Boles was appointed to the seat to replace the venerable Jackie Winters after her passing. Democrats hold a razor-thin voter registration advantage as of the eve of the election with 31,740 Democrats and 30,440 Republicans -- a gap of 1,300 votes. Boles beat the spread, losing to newcomer Deb Patterson by a mere 600 votes -- though that number could change slightly. A larger number is the count of votes polled by Taylor Rickey, the Libertarian candidate, who spent nothing, yet took 2,775 votes -- more than four times the margin of victory for Patterson.
No one will ever be able to tell how those Libertarians voted, but if one makes the assumption that voters tend to not split their party votes, in a Senate District that contains exactly two House Districts, Republicans tallied 39,671 votes to 37,826 in those two races, winning by a combined 1,845 -- less than the Libertarian take.
East of Portland in the Gorge, House District 52 is home to the liberal city of Hood River, but its population of about 8,000 isn't big enough to dominate the rural areas around the city as well as the far eastern X-urbs of Portland. Republican Jeff Helfrich, who lost the seat in 2018 to Democrat Anna Williams, set up a rematch.
This was the closest match in Oregon for 2020, split by a mere 90 votes in favor of the now incumbent Williams in the face of Libertarian Stephen Alder's 1,058 votes -- well above the margin needed to prevail. Again, no one knows how those thousand votes would have gone had the libertarian not run. There's only 386 Libertarians registered to vote in the district.
Asked if he thought he cost Jeff Helfrich the election, Stephen Alder, the Libertarian candidate from House District 52 said, "I cant speak for Mrs. Williams' nor Mr. Helfrich's voters' choice. What I can say is that by my running against the two of them did not cause either to lose votes, the people chose the candidate that they felt was best. It was in the realm of possibility that I could change [the outcome] however, my candidacy was for changing the legislature and keeping people accountable for what they do." He added, "Libertarians don't take votes. We present ourselves as a viable alternative to the same old 'lesser of two evils'. Voting should not be a 'Sofie's choice'. You vote as your civic duty and vote your conscience."
Alder summarized by saying, "We are the American people not a red people or blue people, but rather a prism of thought and ideas." These races could have made a difference in how the 2021 session goes. It's worth remembering and coming back to. This facebook post by Rickey indicates that he could well make a difference again in 2022. Stay tuned.
--Staff Reports
| | |
| --- | --- |
| Post Date: 2020-11-19 08:40:56 | Last Update: 2020-11-19 08:55:38 |
Oregon has an ethical responsibility to safeguard the privacy of its citizens' data
Is Your Private Information at Risk? How many times have we heard about the state's outdated technology? Unemployment benefits were held up for months and more recently we learned that the voting system is run on outdated systems. How does this affect the security of information? The growth in information technology has made it easier to collect personally identifiable information, which puts that information at increased risk of being compromised.
Privacy is such an important topic that some states have explicit privacy protections written into their constitutions. Oregon is not one of them. Reviewing 17 sectors shows the public sector takes the second longest to detect and contain a data breach. That longer response time results in increased exposure of compromised data.
According to an
audit released by the Secretary of State
, Oregon lacks a senior official responsible for managing data privacy, which increases the risk that private, personally identifiable information is not appropriately safeguarded. The findings are outlined in the report entitled: "The State Does Not Have A Privacy Program to Manage Enterprise Privacy Risk."
State agencies collect and store personally identifiable information from virtually all Oregonians. This data includes health information, driving records, education data, and more. However, auditors found there is no statewide official charged with assessing the risks associated with processing that information and ensuring appropriate response strategies are in place.
As a result, the state has not established a privacy program to assess and respond to risk. The state has also not established guidance on incident response roles when security incidents arise that involve personally identifiable information.
"Oregon has an ethical responsibility to safeguard the privacy of its citizens' data," said Secretary of State Bev Clarno. "It is important that a senior official is charged with ensuring risks to data privacy are understood and addressed throughout the state." Indeed, Clarno's Elections Director
left his job
just a few weeks ago, citing lack of spending on information technology infrastructure.
Even though a data privacy manager won't cure the outdated technology issues, it could provide some transparency to the vulnerability of private information.
--Staff Reports
| | |
| --- | --- |
| Post Date: 2020-11-18 19:55:31 | |
It doesnt seem that way
Experts would have you believe that the same threats of COVID-19 patients inundating hospitals from nine months ago still exist today. The message has been that our hospitals would have been overwhelmed if not for draconian lockdowns instituted by Kate Brown's overreaching orders. Was it all for naught?
They can't have it both ways. Either our draconian mitigation worked and
voila
, hospitals are fine or it did not work at all. And you cannot say that of the 30 grocery store patrons at Safeway, one single unmasked person set us all back. That line of thinking lacks logic and besides, there is zero evidence to that claim. According to Oregon Health Authority, Grocery stores are not on the list of major causes of outbreaks.
None of these questions posed negate the fact that the virus is real but how we are dealing with the facts deserves a broader discussion. After all, we are not being asked.
We are being told
to lockdown again.
What is compelling is to look at previous hospital capacity versus now. As of November 17,
OHSU is reporting
a total of
43
COVID patients for their three main hospitals. There are 12 patients already in hospital for other conditions and listed as previous in-house patients. It is hospital protocol to test every patient is regardless of symptoms in spite of accuracy problems plaguing asymptomatics. Better safe than sorry, right?
As an example, the OHA chart below is from June and shows
42
COVID-19 patients reported in hospital, which is only ONE more than today. What is the reason for the Big Freeze?
Between the Weekly Report published by OHA and
this article
on July 1, show there were more COVID hospitalizations reported months ago but the messaging then was that things were under control and survival rates had improved significantly.
A report showing a general lack of hospital beds in Oregon
is underscored by Dr. Renee Edwards, "Without a significant slowing of COVID-19, Oregon will not be able to serve the hospital needs of Oregonians without creating more beds."
"Under an agreement announced Monday, the Portland area's four hospital systems -- Legacy Health, Kaiser Permanente, Providence Health & Services and OHSU, which includes Adventist Health Portland and Tuality Healthcare -- are working with the Oregon Health Authority in an unprecedented joint effort to coordinate beds, add capacity and share resources. Data specialists at OHSU and the Oregon Health Authority expect coronavirus cases to double every 6.2 days. By April 11, Oregon will need 1,000 hospital beds and 400 intensive care beds to serve those patients." As we know these dire predictions did not materialize. We are not far from a normal year scenario for capacity which is 65-70%, according to data from
AHA
from previous three years and HHS, Oregon is at 70.4% for bed utilization. For a more in depth look, read more from Data Expert, Justin Hart with Rational Ground as he details other states'
hospitalization scenarios
.
In the long months that have passed, did Oregon's metro hospitals not prepare for the threatened Fall wave? It is difficult to trust the same experts who gave us modeling projections that never materialized and know what the true impact of a 5% increase in bed utilization is.
Whatever happened to those unused field hospital beds? With CARES ACT funds still available as well as our own state revenue in the $2Bn range, could we not do something other than lockdown churches? You may recall the
furloughs in Oregon's hospitals
, have they neglected to restaff?
Or perhaps a more surreptitious explanation exists and that is Kate Brown refuses to relinquish her control on a highly politicized situation. Her collaboration with California and Washington, her digs at the current administration and
demands for more federal stimulus funds
support this theory.
Photo by National Cancer Institute on Unsplash.com
--Nicole DeGraff
| | |
| --- | --- |
| Post Date: 2020-11-18 13:53:33 | Last Update: 2020-11-18 14:20:56 |
Will be her fifth term as Speaker
House Democrats on Monday night designated Rep. Tina Kotek (D-Portland) to be their nominee for another term as the Speaker of the Oregon House of Representatives. Speaker Kotek issued the following
statement
this morning:
"I'm honored to have the supportof my caucus to continue serving Oregon and the chamber as House Speaker," Kotek said. "Like every business and family in Oregon, the legislature has been moving from crisis to crisis since February. As we head into the 2021 session, we are facing a global pandemic, high unemployment, a billion-dollar budget hole, an expensive wildfire recovery, a severe housing shortage, and the everydayharmof systemic racism. All of these crises require urgent action and experienced leadership. I remain committed to continue working with every member to help all parts of the state to solve these immense challenges. Every legislator will need to bring all their compassion and empathy to the table. Together, we can build a better and more just Oregon."
Kotek, who was first elected to the Oregon Legislature in 2006, is the longest-serving House Speaker in Oregon history and became the first openly lesbian speaker of any state house in 2013. She will be officially nominated to serve her fifth term as House Speaker on Tuesday, January 19, 2021, the first day of the 81stOregon Legislative Assembly, when the full House of Representatives will elect the Speaker.
There were rumors of a challenge to the speakership by Representative Janelle Bynum (D-Portland) as well as internal discontent among many members, especially those of the Black, Indigenous, People of Color (BIPOC) sub-caucus. The Democrat leadership is all white.
--Ben Fisher
| | |
| --- | --- |
| Post Date: 2020-11-18 10:42:30 | Last Update: 2020-11-19 08:24:54 |
Including a call for a special session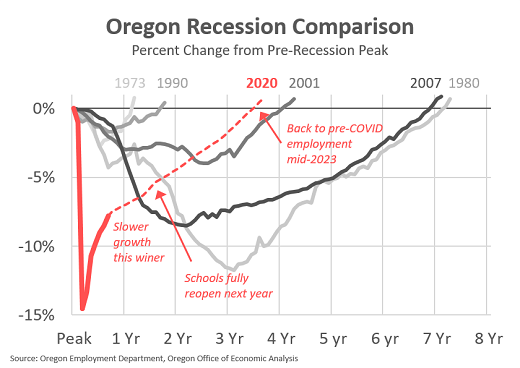 The Oregon Office of Economic Analysis has released it's
December revenue forecast
. They are predicting a speedy recovery, dependent on the course of the COVID-19 virus, prompting responses from several legislative leaders.
House Speaker Tina Kotek (D-Portland) used the forecast to
call for a special session
. "The COVID-19 pandemic is raging like never before in Oregon. Our economic recovery is fully dependent on getting this virus under control. As the state's budget situation has stabilized and since Congress is unlikely to pass another relief package this year, I urge the Governor to declare a catastrophic disaster so the legislature can convene a remote special session in December."
She also seems to be calling for the state to spend it's reserves to fund a temporary government housing program:
"We need to utilize some portion of the state's reserves as soon as possible to help struggling Oregonians and small businesses through the winter months. I am particularly interested in seeing the state spend $100 million to keep Oregonians housed and stabilize the rental market as the pandemic continues into 2021."
Senate Republican Leader Fred Girod (R-Lyons) had a different take,
emphasizing that schools need to re-open
. "Economists project the average income has dropped for households across Oregon. We would get a better outcome if we protected seniors and the vulnerable and opened the state, so the average family is able to thrive. For example, if schools reopen for all children, parents can re-enter the workforce, which boosts the economy."
House Republican Leader Christine Drazan (R-Canby) added, "Today's forecast shows that our state economy is stable, but this is not a reflection of reality for most Oregonians who have been impacted by these shutdowns. The most recent "freeze" will hurt Oregonians and business owners, and make an already tenuous recovery even harder for families. Now more than ever we must protect jobs, support business growth, manage our reserves and control spending to ensure a long-term recovery for all of Oregon."
Senate Majority Leader Rob Wagner (D-Lake Oswego)
stressed equity and a hope for federal assistance
, saying, "We cannot deny the disparate impact COVID-19 and the corresponding recession has had on low income Oregonians and marginalized populations. We must prioritize their needs as we work toward recovery and do everything possible to retain vital services and equitable delivery of those services. Congress needs to put the needs of the American people at the top of their to do list immediately. With federal assistance, we can adequately respond to this public health emergency and deliver financial lifelines for Oregonians in every corner of our state."
--Staff Reports
| | |
| --- | --- |
| Post Date: 2020-11-18 09:58:11 | Last Update: 2020-11-18 11:34:55 |
Read More Articles