On this day, January 28, 2003, Oregon voters defeated a proposed three-year income tax hike designed to forestall $310 million in cuts to schools and social services.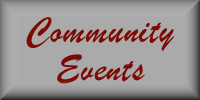 Post an Event

School Choice movie "Miss Virginia"
Saturday, January 28, 2023 at 12:00 pm
Free, fun, family-friendly afternoon to watch the movie to learn how it is possible for parents, grandparents and other ordinary folks to stand up for their children and give them the opportunity and financial means for a great education. Live Q&A with Ms. Virginia herself.

EducationFreedomforOregon.com
When: Jan 28, 2023 Where: Hillsboro, The Hillsboro Cultural Arts Center 527 E Main St, Hillsboro, OR 97123 Time: noon to 3 pm
Free ticket registration

Western Liberty Network Leadership and Activist Training Conference
Saturday, February 4, 2023 at 9:00 am
The year's premiere grassroots activist and leadership conference! Get what you need to be successful in 2023!
Portland Airport Embassy Suites Hotel 7900 NE 82nd Avenue

The Oregon Constitution
Wednesday, February 22, 2023 at 7:00 pm
First of a three part series presented by former State Representative Mike Nearman studying the Oregon Constitution.
The River Church 4675 Portland Rd NE Salem

The Oregon Constitution
Wednesday, March 1, 2023 at 7:00 pm
Second of a three part series presented by former State Representative Mike Nearman studying the Oregon Constitution.
The River Church 4675 Portland Rd NE Salem

The Oregon Constitution
Wednesday, March 8, 2023 at 7:00 pm
Third of a three part series presented by former State Representative Mike Nearman studying the Oregon Constitution.
The River Church 4675 Portland Rd NE Salem

We Are Stronger Together
Monday, March 27, 2023 at 10:00 am
Oregon's Natural Resources & Industries (ONRI) is sponsoring the rally to meet legislators and influencers to bring light on legislation affecting natural resource industries, their families, and their communities. https://onri.us/events
Rally at the State Capitol, Salem.
View All Calendar Events
Warning: Explicit. West Linn parents are outraged
Parents are irate after finding out, via social media, that West Linn High School allowed pornographic materials to be used via zoom, during a distance learning class this week.
In a module of "Healthy Living", a class was presented by Clackamas Women's Services titled "Pleasure vs Pain". The class is intended to educate students on healthy touch and pleasurable sexual experiences, versus being able to recognize pain in a sexual partner. The Center has helped many women heal after domestic abuse, and sexual trauma, but parents say this content is taking it too far.
Dayna Dague-Morales, a mother of WLHS student feels outraged, and betrayed "This is unacceptable and infuriating, an education system turned joke, and a total abuse of our tax dollars. I want my child out of public school
now
". She goes onto add that her student was even disgusted, and left feeling embarrassed, both question when education on a particular subject crosses the line, into becoming the exact unwanted subject matter, being taught.
"At what point does it become sexual misconduct itself, when teaching about these topics", "At what point is far, too far?" Asks Suzanne Gallagher the Executive Director of Parents Rights in Education. "We try to get parents involved when the concept is still on paper, being presented to our school boards, unfortunately, most do not take notice until content is already implemented, at which point it's already too late". The 501(c) was created after various court rulings that have systematically removed parents rights, and the importance of family values in the educational system. The teachers unions have strong armed the judicial system into turning out "in loco parenti" adjudications, like the famed Palmdale ruling, which gives the school full legal guardianship once a child walks through the front door. Gallagher is not surprised by the content "If parents are shocked by this content, they're not paying very close attention, Oregon has an obscenity law that expressly exempt teaching institutions from liability, due to content that would put any parent behind bars, for child endangerment.".
Exceptions to obscenity laws apply to schools, museums and any institution that would show vulgar or X rated content to minors, if done for educational experiences.
Lori Blain is another parent to a West Linn High School student, and says she's "Irate", "I fully intend on taking this to the school board, along with other parents. There will be hell to pay".
In the 2019 long session the Oregon legislature passed, and Governor Kate Brown signed
SB 155
. The bill titled "Sexual Misconduct Reporting and Investigation" was introduced after a reported incident occurred within the Portland Public School District. Oregon law 339.388(2) requires that a
designated licensed administrator
report to the department any incident of suspected sexual misconduct involving a student and a non-licensed school employee, contractor, agent, or volunteer. According to the bill language, anyone can submit a report.
West Linn High School is said to have not properly vetted the material prior to its use in the zoom class. The School has been contacted by Northwest Observer, as well as the School Board, without a response, a public statement has yet to be made. We've also reached out to Clackamas Women's Services to request the full class, and Power Point presentation for context. At the time of this report, a response was not given by either the School or the third party contractor.
--Breeauna Sagdal
| | |
| --- | --- |
| Post Date: 2020-10-15 17:21:03 | Last Update: 2020-10-15 17:53:53 |
Spoiler alert: It's going up
The federal minimum wage is the default wage in all states for most occupations that are involved in interstate commerce. A state may choose to set a minimum wage above or below the federal rate, but minimum wage earners receive the higher of the two amounts. States also may set a different minimum wage rate for specific occupations or employee classes not covered by the federal rate. The current federal minimum wage, set in 2009, is $7.25 per hour.
In 2002, Oregon voters approved a ballot measure to increase the state minimum wage to $6.90, with annual increases tied to inflation. Due to the inflation adjustments, the minimum wage had increased to $9.25 by January 2016. The legislature moved away from a statewide minimum wage in 2016 and instead set regional minimum wages, phasing in increases over a seven-year period with increases occurring on July 1 of each year, as shown in the chart below.
Following 2022, the minimum wages for urban counties will continue to grow according to annual adjustments in the Consumer Price Index. The Portland Metro Urban Growth Boundary minimum will be $1.25 higher than the urban county rate, and the nonurban counties will be $1.00 lower than the rate of urban counties.
Exceptions to the minimum wage law are listed in
ORS 653.020
. Examples include professional salaried employees and employees in specific occupations, such as taxicab operators, in-home care providers, volunteer firefighters, and some agricultural workers. Oregon, along with six other states, requires the same minimum wage rate for tipped and nontipped workers.11 The remaining states allow a "tip credit" against the minimum hourly rate, meaning that employers may count a limited amount of the worker's tips toward the minimum wage.
Some economists have argued against a high minimum wage, such as in Oregon, pointing out that it excludes less-skilled people from the marketplace and discourages employers from training new wages. They also point out the increase in self-check and kiosk-ordering in states with a high minimum wage.
--Staff Reports, with Legislative Policy and Research Office
| | |
| --- | --- |
| Post Date: 2020-10-15 09:03:32 | Last Update: 2020-10-14 20:44:52 |
Wildfires have increased wolf and cougar looking for food
This year, the Oregon Department of Fish and Wildlife Turn-in-Poachers (TIP) went to a new level. It is the Fall hunting season that brings up poaching of big game animals. But it can include the illegal take of game or fish, trespassing, littering, theft, destroying of property and road closure violations, and damaging habitats affects present and future generations of wildlife, impacts communities and the economy, and creates enforcement challenges. People who "work" the system and falsely apply for resident license or tags are not legally hunting or angling and are considered poachers.
The
TIP program
offers rewards that pays or offers preference points for tag drawings when information leads to an arrest or issuance of a citation for the illegal killing or taking of wildlife or illegally obtaining Oregon hunting or angling licenses or tags.
Oregon State Police are investigating the unlawful killing of a wolf in the Keating Wildlife Management Unit on or about September 24, 2020, and posted it on the TIP offering a reward. This incident occurred north west of New Bridge, OR in the Skull Creek drainage of the Wallowa Whitman National Forest.
After a lone gray wolf from Idaho's experimental population entered Oregon back in 1999, gray wolves have continued to disperse into Oregon from Idaho and have established breeding populations. Livestock producers have been affected financially due to direct losses of livestock from wolf depredations.
HB 3560
went into effect in 2011, which directed the Oregon Department of Agriculture to establish and implement a wolf depredation compensation and financial assistance grant program.
The wildfires the last couple of years has increased wolf and cougar activity looking for food. Hunters report wolf packs moving in making it dangerous to hunt, and more bow hunters are carrying pistols for self-protection. This past week KOIN reported on a cougar spotting in Albany near a home by a young man. ODFW reports that more wolves and new locations is now a common occurrence for Oregon as the population has been growing for over a decade.
Those caught illegally hunting animals like wolves, black bears or cougars pay $7,500 in fines. These funds go toward the Oregon Department of Fish and Wildlife to pay for the loss of a resource.
According to the Democrat leadership, it's perfectly okay to riot and loot your business to provide for family needs, but if you're unlucky in a hunting tag draw, they don't have the same empathy. Or if you're threatened by a predator, animal rights come first over your safety. Is it time to look at the threat of wolves to us and the threat to other animals?
In the meantime,
you can report
a Wildlife and/or Habitat Law Violation or Suspicious Activity: TIP Hotline: 1-800-452-7888 or *OSP(677).
--Donna Bleiler
| | |
| --- | --- |
| Post Date: 2020-10-15 06:50:06 | Last Update: 2020-10-14 20:03:32 |
Yamhill County is 0 for 4 at the Land Use Board, but that's not stopping them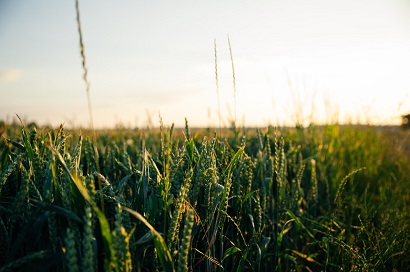 Yamhill County staff is trying to build a cycling trail -- to be known as the
Yamhelas-Westsider trail
-- through farm country zoned Exclusive Farm Use.
The applicant for the trail is Yamhill County counsel Timothy Sadlo. To conduct a non-farm use in an EFU zone requires a conditional use permit. The county applied for a permit, indicating they understand the validity of the requirement. The next step is to conduct an agricultural impact study. The study must show the trail will not seriously affect farming practices. In this case, spraying pesticides on up to 150 feet of farmland bordering both sides of the proposed trail would have to be curtailed or regulated to impractical degrees. That limitation on farming would cause a conditional use permit to be denied.
Knowing this was a loser, the county bought an abandoned rail line and began construction of a bridge anyway. County counsel declared the farm impact had been studied even though a conditional use permit was never awarded to recognize his claims. A Group of local farmers retained an attorney to challenge this. The matter has gone before the Land Use Board of Appeals, a state land-use regulatory agency, four times.
Each time the farmers have prevailed. The project was ordered to stop in May. Legal proceedings continue. The county has expended at least two million dollars pursuing the personal wishes of some of its department leaders which include county counsel, the planning director and a retired county administrator.
One wonders, if a citizen of Yamhill County pursued development in the face of lack of permission and multiple court losses, if Yamhill County would take action against them. The phrase "ton of bricks" comes to mind.
Yamhill county had to dip into reserves last year to cover its obligations to pensions and health costs for retired staff. Cycling enthusiasts take heart. Oregon has 180 state parks. Many of them offer safe cycling opportunities.
--Tom Hammer
| | |
| --- | --- |
| Post Date: 2020-10-14 16:56:59 | |
2020 General Election: Ballots Arriving Soon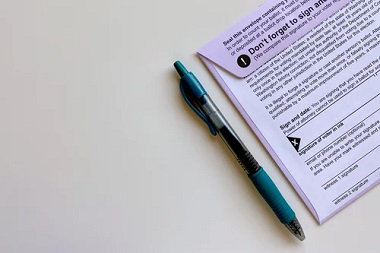 Today, election officials have started mailing ballots to every registered voter across Oregon for the November 3, 2020 General Election. Now is the time to review the Voters' Pamphlet and decide how you will return your ballot. Voters' pamphlets have arrived in the mail and
can also be found online
in multiple formats including a
Spanish translation
.
If returning your ballot by mail, no postage stamp is necessary because postage has been pre-paid by the state. We recommend mailing ballots by Tuesday, October 27th. All ballots must be received in an official dropbox or at county election offices by 8 p.m. on November 3rd, postmarks do not count. Dropbox locations across the state can be found on our
website
.
Voters with disabilities can find detailed information about accessible voting options through local county election officials or on our
website
. Additionally, we have
digital audio
, and accessible text, versions of the
statewide voters' pamphlet
online.
"Your ballot and vote is your opportunity to make your voice heard," said Secretary Clarno. "Return your ballot as soon as you can either through the mail or one of hundreds of official dropboxes across the state. Never give your ballot to anyone else to return it for you who you do not know and trust."
Oregon's Vote by Mail system provides a convenient way to vote, and voters may also track their ballot. Voters can see where their ballot is in the process through
My Vote.
As always, your trusted source of election information is
OregonVotes
or your
local county election officials.
--Ben Fisher
| | |
| --- | --- |
| Post Date: 2020-10-14 16:42:20 | Last Update: 2020-10-14 19:59:50 |
Bend House seat gets fiesty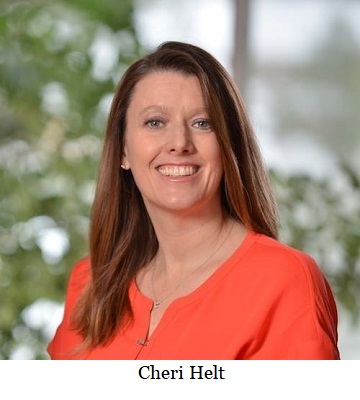 State Representative Cheri Helt (R-Bend) called out her Democrat opponent for taking money from a donor who was allegedly trying to keep a victim out of the public light. Her opponent, Jason Kropf, who works as a Deputy District Attorney for Deschutes County has apparently returned a campaign contribution from the donor.
"Today Jason Kropf got caught - forced to admit his guilt. His largest campaign donors tried to intimidate and silence a survivor of sex and race based harassment from his own workplace to benefit him politically. He owes Jasmyn Troncoso a public apology and the voters a detailed explanation of his actions and those of everyone associated with funding and leading his campaign. Today, when he got caught, Jason Kropf suddenly speaks. But when it was about believing and supporting his female co-worker, he remained silent. That's called desperate hypocrisy, not leadership or courage."
The story revolves around former Deschutes County prosecutor Jasmyn Troncoso, who has alleged racism and sexism in the office of the District Attorney. She has a pending lawsuit against the office for racial and sexual harassment. Apparently, a member of the Oregon Trial Lawyers Association contacted Troncoso's attorney on behalf of the organization and asked her to remain silent in order to help Kropf. When Kropf was called out by Helt, he felt compelled to return the donation.
Kropf issued the following statement on social media:
"Every survivor has the right to speak their truth and demand justice. I believe in [Troncoso's] right to pursue that justice free from influence, political or otherwise. Ethically it is not appropriate for me to weigh in on an open case in my office. I would never involve myself in a way that could in any way diminish her right to be heard -- especially for the sake of my own campaign.

"I have informed the Oregon Trial Lawyers Association that I will be returning their contributions to my campaign."
The Oregon Trial Lawyers Association made a
$10,000
contribution to Kropf's campaign on June 20, as well as an in-kind donation of
$10,730
on September 17. It's not clear if Kropf will be returning the value of both donations.
--Staff Reports
| | |
| --- | --- |
| Post Date: 2020-10-14 14:10:00 | Last Update: 2020-10-14 14:14:00 |
In collaboration with DIRECTV and Portland-based ad agency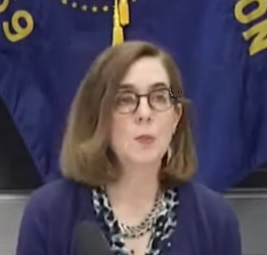 Governor Kate Brown announced today that, in collaboration with DIRECTV and Portland-based ad agency Wieden+Kennedy, Oregon's public awareness campaign to inform the public about the urgent importance of wearing face coverings has launched nationwide. Wieden+Kennedy provided their creative services at no cost to the state, and DIRECTV is covering the costs of airing the
ad campaign
.
"We face this pandemic as one country. The only way we are going to see this crisis through is by working together. By wearing a face covering, we protect everyone around us. I would like to thank the team at Wieden+Kennedy for donating their creative talent, and DIRECTV for their generosity in helping deliver this message nationwide.

"As the colder months return and we all spend more time indoors, we can keep our friends and loved ones healthy and safe by following the advice of doctors: wearing a face covering in public, physically distancing, washing our hands frequently, and avoiding large gatherings.

"Wearing a face covering is a simple, common sense way to protect yourself and others. It's an easy way to help reduce the spread of COVID-19 and save lives. Across the country, no matter our differences, we all want to return to the way life was before COVID-19. We all want to reopen schools, businesses, communities, and economies. How do we get there? It starts with each and every one of us wearing a mask in public."

"We are committed to helping our community stay safe during these challenging times," said George Granger, Oregon President of AT&T. We are proud to help the State of Oregon deliver their important message. It's imperative that we all do our part."
The ad campaign—which originally began airing in Oregon in July on social media, online video platforms, and outdoor media—was created to speak directly to people about how our individual decisions can impact the COVID-19 health crisis. It provides clarity and conviction around what wearing a face covering means—and how we all have a role to play in reducing the spread of COVID-19.
Text of
A Mask is Just a Mask
, which is used within the video:
A mask should not be
A sign of weakness
A political statement
Another way to divide us
A mask is a protective device
A barrier to protect you
And those around you from a virus
A mask is just a mask
And masks save lives
This year, don't accidentally kill someone. Wear a mask and socially distance.
--Ben Fisher
| | |
| --- | --- |
| Post Date: 2020-10-14 13:09:39 | Last Update: 2020-10-14 13:12:31 |
Laws have changed to enhance reporting of allegations
The Department of Administrative Services (DAS) is responsible for the statewide human resources (HR) system, which includes workplace discrimination and harassment investigations.
Workplace discrimination and harassment leaves employers liable for lawsuits and negative publicity, as well as low employee morale and self-esteem.
A
recent audit
by the Oregon Secretary of State, Bev Clarno has revealed that DAS does not provide sufficient oversight of agency workplace discrimination and harassment investigations, as it does not track or analyze allegation or investigation data. We found agencies are inconsistent in how they conduct investigations, with differing timelines, procedures, and documentation standards. DAS could use investigation data to assess whether allegations are handled appropriately and to identify other potential root causes, statewide trends, and risks that require proactive mitigation.
Agencies can be slow to begin investigations and take an average of 56 business days to complete them. Longer investigations can result in significant costs to the state. HR personnel conduct most investigations, but some agencies use dedicated investigators to increase independence and expertise in this area. Dedicated investigators generally took longer to complete investigations, but had higher quality files and documentation that complies with DAS's revised policies.
The state lacks formal training for staff who perform discrimination and harassment investigations. There are no requirements investigators receive initial or ongoing training specific to investigations and investigators do not feel the training they are able to obtain is adequate.
The SOS audit report contains six recommendations to DAS intended to enhance oversight of workplace discrimination and harassment investigations.
--Ben Fisher
| | |
| --- | --- |
| Post Date: 2020-10-14 11:49:09 | Last Update: 2020-10-14 11:49:54 |
We started doing it in 1981
The Oregon Legislative Fiscal Office has done an issue review on Oregon's Vote by Mail. The pandemic has many voters and election poll workers concerned about the health risks posed by in-person voting. Submitting a ballot through the mail or a ballot drop site has become an appealing alternative. In Oregon, it appears to have marginally increased voter turnout.
The paper reviews the history of how we got to the motor-voter system, how it works and how to use it. What may not be so apparent is lying on the registration form is a felony, punishable by five years in prison, a $125,000 fine, and deportation for undocumented immigrants.
A comparison of polling place election in 1992-1998 with vote-by-mail elections held 2000-2018 indicates an improvement in voting. The Primary Election is typically not quit half of those eligible voting in the General Election. Primaries in polling places (1992-1998) were 39.6% that increased in 2000-2018 to 43.9%. General Elections in polling places were 70.4% that increased to 76.1%. Other elections show similar increases. Based on the data, Oregon's vote by mail system appears to have marginally increased voter turnout 2-5%, depending on the type of election.
The final topic,
Potential Areas for Review
, may be the intent of the report. Are these suggestions intended for legislative proposals?
Same-day voter registration: As of June 30, 2019, 21 states plus the District of Columbia have adopted same-day voter registration which allows any qualified resident of the state to register to vote and cast a ballot on election day. Oregon used to have same-day voter registration, but voters repealed it in 1986 through an initiative petition that amended the Oregon Constitution (Ballot Measure 13). Today, new voters must register to vote no less than 21 days before election day in order to vote in that election.
Seven-day processing requirement: Oregon law prohibits counties from processing ballots more than seven days prior to election day. An analysis of the consequences, both positive and negative, of modifying this timeframe should be conducted prior to any change.
Signature verification process: Oregon voters prove their identity through signature verification of voter registration cards. However, the capture quality of the signatures obtained from the Oregon DMV is sometimes not clear, which can lead to signature mismatches in instances where the voters' signature has changed.
Accommodations for voters: All Oregon voters must submit a paper ballot. However, some voters may have challenges that make it difficult for them to submit their ballot through the mail or a ballot drop site. There may be electronic options to assist such voters.
Ballot submissions: Under Oregon law, ballots must be received by county elections office by 8:00 p.m. on election day. The postmark on the return envelope does not matter. Because counties do not certify election results until 20 days after the election, there is sufficient time to count ballots postmarked on election day, even if not received on time.
Oregon Centralized Voter Registration (OCVR) technology: OCVR was developed in 2005 to comply with federal law. Modernizing OCVR to be able to produce better statistical information – such as the frequency and range of new registrations, the number of address changes, the frequency of registration removals, the frequency of cross-country moves, the rates of undeliverable mail ballots, and the rates of ballot returns – would increase the ability to develop forensic tools to identify statistical anomalies.
What was lacking from the report was how identification is verified and improvements to that process, or investigating false ID. Whether or not these suggestions will prove to be less fraud and a more reliable system remains to be seen.
--Donna Bleiler
| | |
| --- | --- |
| Post Date: 2020-10-13 17:27:21 | Last Update: 2020-10-13 17:45:10 |
Safe Sleep RV program is a temporary, emergency measure to reduce the risk of COVID-19
Washington County's emergency response to COVID-19 continues with the opening of a temporary, managed RV camping area for houseless adults whose only means of shelter is a recreational vehicle.
As with the Safe Sleep Village project launched in August, the nearby Safe Sleep RV program is a temporary, emergency measure to reduce the risk of COVID-19 in the houseless community. The Safe Sleep RV program will begin operating this week on County-owned property south of Veterans Drive and just east of NE 25th Avenue in Hillsboro. The County has worked closely with the City of Hillsboro in identifying the site near the MAX Blue Line and Westside Commons, and in obtaining appropriate permits to operate the emergency program.
Lowering the Risk of Infection
The COVID-19 pandemic has created an increased risk for Washington County's houseless population who often have pre-existing health conditions and may lack access to resources needed to prevent the spread of the disease.
As noted by Washington County Board Chair Kathryn Harrington, "Without a safe and stable location to live or to access appropriate services, our houseless neighbors are even more at risk of contracting the coronavirus. If we were to experience an outbreak among this vulnerable population, it could have a ripple effect across the entire community. Everyone benefits from these efforts to keep all of our residents safe, well and healthy."
How the Program Works
The Safe Sleep RV program is coordinated by Washington County's Department of Housing Services. County staff will provide onsite management 24 hours a day, 7 days a week, including security at the entrance gate and throughout the site at all times.
The program will accommodate up to 35 vehicles, spaced to maintain appropriate physical distancing between campers.
All guests will participate in a check-in process that includes an initial health assessment and a review of all program responsibilities and requirements.
Guests of the program must agree to practice social distancing, wear face coverings within six (6) feet of others, observe sanitary practices, and refrain from unsafe behaviors and illegal activities.
Campers will be provided with face coverings, hand-washing stations and portable restroom units.
Participants will receive referrals to appropriate supportive services and permanent housing options.
The Safe Sleep RV program is fully funded by
Coronavirus Aid, Relief and Economic Security (CARES) Act
funds, which are provided by the federal government to protect public health and respond to the impacts of COVID-19.
--Ben Fisher
| | |
| --- | --- |
| Post Date: 2020-10-13 08:07:39 | Last Update: 2020-10-13 15:41:08 |
It's huge risk, and gamble for this company
In a release dated October 9th, Freres Lumber Company explains their new vision to turn travesty into good stewardship of the land.
After devastating losses, Freres says that it intends to process more timber between now and spring of 2021, than they've ever done in a single year. Without being able to access, and fully assess the damage due to road closures, Freres has laid out a plan to move to higher elevations, and salvage every tree possible. In the statement Freres refers to a quote from environmental groups, "Environmental groups have characterized salvage logging as 'mugging a burn victim' in the past."
It goes on to say "To the contrary, we believe that salvage logging and replanting are our responsibility as stewards of our private lands. It is an investment that we make in the future of the company and the Santiam Canyon. Though many of us alive today may not see it, our children may one day hike through acres of towering Douglas Fir instead of devastated, fire-created moonscapes."
Freres is nearly 100 years old, and employs countless workers, paying family wage jobs. The companies include Freres Lumber Co., Inc, Freres Timber, and Evergreen BioPower LLC. Freres Lumber has three manufacturing locations in the Santiam Canyon, all ravaged by fires.
The true indomitable spirit of Oregon shines through, as companies work hard to keep employees hired, and find new ways to rise to the times, in the face of adversity. Freres opines that customers may not be able to "stomach a full diet of burnt logs", "Storing and handling become an enormous concern if we need to segregate our log inventory".
Freres holds out concerns over the quality of the salvaged wood, claiming it could come down to nursery log material, rather than building grade material. The difference is a huge risk, and gamble for this company, but they're willing to take it on, out of a commitment to the environment, sustainability, future generations, and a heart for excellent stewardship.
--Breeauna Sagdal
| | |
| --- | --- |
| Post Date: 2020-10-13 07:15:20 | Last Update: 2020-10-12 23:30:41 |
Appointment is effective through June 2021
Governor Kate Brown has announced the appointment of Matthew Garrett as Wildfire Recovery Director, effective immediately. In this role, Garrett will serve as principal advisor to the Governor on recovery issues related to the 2020 wildfire season, develop a strategic recovery plan designed to consider the needs of all impacted Oregon communities, and lead the development of a 2021 budget and policy request that represents the total recovery needs of Oregon communities in collaboration with the Governor's Disaster Cabinet and Wildfire Economic Recovery Council.
"As we begin the process of rebuilding after the historic wildfire devastation our state has seen, we need a seasoned leader like Mr. Garrett who understands the economics of our state, as well as the importance of bringing communities together," said Governor Brown. "His experience and approach will help us make good fiscal decisions while helping to address the needs of Oregonians in all our communities that have been impacted."
Garrett brings decades of experience to this role. He served as director of the Oregon Department of Transportation from 2005 to 2019 – the longest serving director in the state agency's 100+ year history. Agency achievements under his leadership include receiving the largest funding package ever for transportation in Oregon (Keep Oregon Moving in 2017) and implementing the nation's first operational per-mile road use charge. Previously at ODOT, Garrett served as Local Government Liaison, Chief of Staff, and as the Portland Region manager for ODOT. Before joining ODOT in 1997, he served on the personal staff of U.S. Senator Mark Hatfield from 1994 to 1997 in both his Washington, D.C. office and as Oregon field representative. Garrett was raised in Oregon and is a graduate of George Washington University.
--Ben Fisher
| | |
| --- | --- |
| Post Date: 2020-10-13 06:37:20 | Last Update: 2020-10-13 07:10:18 |
Read More Articles