On this day, November 26, 2010, US federal agents in a sting operation arrested Mohamed Osman Mohamud (19), a Somali-born teenager, just as he tried blowing up a van he believed was loaded with explosives at a crowded Christmas tree lighting ceremony in Portland.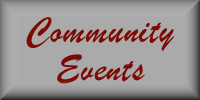 Post an Event

Oregon Legislature Interim Committee Meetings
Wednesday, December 7, 2022 at 8:00 am
Legislative Committee hearings
Oregon Capitol

Oregon Legislature Interim Committee Meetings
Thursday, December 8, 2022 at 8:00 am
Legislative Committee hearings
Oregon Capitol

Oregon Legislature Interim Committee Meetings
Friday, December 9, 2022 at 8:00 am
Legislative Committee hearings
Oregon Capitol

82nd Session of the Oregon Legislature Begins
Monday, January 9, 2023 at 8:00 am
The 2023 Session of the Oregon Legislature begins. Legislators are sworn in and bills are introduced.
Oregon Capitol, Salem
View All Calendar Events
Unlike COVID-19, community safety is NOT a top priority
The Joint Committee on Transparent Policing and Use of Force Reform announced their agenda to their remote September 3, 2020, meeting. They will hold public hearings on nine LC proposed bills for what they say will be introduced in the 2021 session.
Our police are under attack on the streets, while they try and perform a "perfect" job that is acceptable to two drastically different ideals. Even when they do their job perfectly and arrest those in criminal acts, they get no support from the DA. The criminals are demanding these legislative changes to belittle an honorable profession so fewer and fewer will aspire to be our protectors. What will our streets look like then?
Proposed legislation to be discussed:
LC 742 (LC 17)
- Regulates use of chemical incapacitants, kinetic impact projectiles and sound devices by law enforcement agencies.
LC 743 (LC 18)
- Establishes requirements for peace officer uniforms. Establishes requirements for displaying identifying information on peace officer uniforms and for disclosing identifying information to public upon request.
LC 746
- Imposes limitations on arbitrators' decisions concerning alleged misconduct by law enforcement officers. Establishes Commission on Statewide Law Enforcement Standards of Conduct and Discipline to adopt uniform standards of conduct for law enforcement officers and disciplinary standards by which law enforcement agencies and arbitrators shall make determinations regarding imposition of disciplinary action against law enforcement officers. Removes discipline guide or discipline matrix as mandatory subject of bargaining.
LC 747
- Relating to arrestee well-being.
LC 762 (LC 19)
- Directs Department of Public Safety Standards and Training to establish publicly available database of certain information about misconduct and discipline of public safety employees established by Department of Public Safety Standards and Training. Requires reporting of complaints, allegations, charges, disciplinary proceedings, certain judicial findings and prosecutorial determinations of unreliability, suspensions and revocations of certification and certain resignations of public safety employees to department for inclusion in database.
LC 763 (LC 20)
- Directs Oregon Criminal Justice Commission to establish statewide database of reports of use of physical force by peace officers and corrections officers. Requires law enforcement units to report on use or threat of physical force, and deaths of persons in custody, to commission.
LC# TBD
- Relating to identifying patterns or practices of misconduct by peace officers or by officials or employees of any governmental agency.
LC 825
- Relating to qualified immunity
You can voice your views by submitting email testimony to JTPUFR.exhibits@oregonlegislature.gov, or register to phone-in using an online form or calling 833-588-4500 for assistance. The meeting can be viewed via livestream on OLIS.
--Donna Bleiler
| | |
| --- | --- |
| Post Date: 2020-08-27 15:36:53 | Last Update: 2020-08-27 19:11:56 |
Nothing to see here. Move on.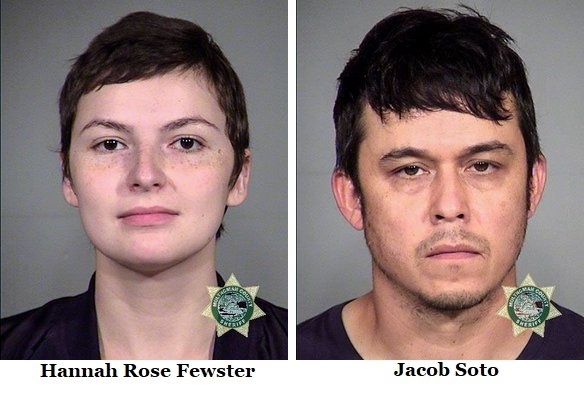 In a republican form of government -- where the people elect representatives to make governing decisions for them -- there is always likely to be some level of disconnect between the will of the people and the actions of those elected and hired to represent them and to execute policy on their behalf. That disconnect might even be described as a feature because it allows a buffer against the less-informed, whimsical will of the people.
However, it can never stray too far and get to a point where it is unresponsive to the will of the people. Once that happens, the outcome can never be good.
For instance, parents of students who attend Rutherford County Schools in Tennessee
must agree not to monitor their child's online classroom sessions
during distance learning. County school officials asked parents to sign forms agreeing not to watch these virtual classes.
It's hard to imagine why. Educators are fond of using the excuse of lack of parent involvement -- possibly with partial justification -- for less-than-acceptable performance. They can's have it both ways and expect that parents shouldn't monitor what kids are doing during distance learning. Aren't you
even
more curious about what the content of the curriculum is, now?
Hannah Rose Fewster, a 24-year-old preschool teacher at the Sweet Day Community School, was arrested this week during riots. She was charged with multiple criminal offenses and released without bail. Jacob Soto, a 41-year-old band teacher in Portland Public Schools was arrested and charged with felony riot, among other things. Does anyone think that either of these two will lose their jobs? What if you don't want your child taught by either of these people? Do you think you have any choice? What if you are a taxpayer and you don't want to continue to employ such people? Do you think you'll get a reprieve?
For a movement that's ostensibly about justice, it's difficult to watch the education system hand out such injustice to parents and taxpayers.
--Staff Reports
| | |
| --- | --- |
| Post Date: 2020-08-27 15:08:51 | |
The group is focused on raising awareness of sex trafficking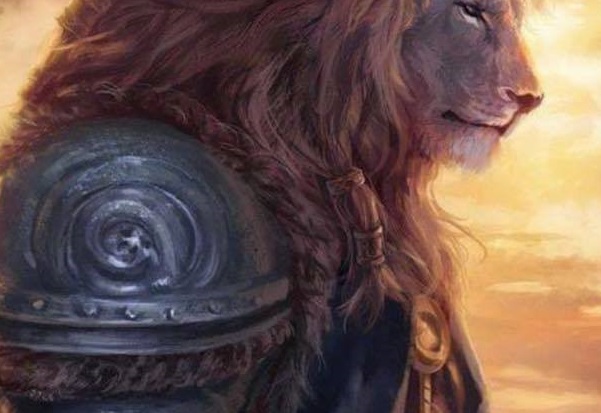 Save Our Children is planning a rally on Saturday, September 5, 2020 from 1:00 PM to 3:00 PM. The first 20 people will receive a T-Shirt free of charge with the phrase save our children. Attendees are asked to bring signs and loudspeakers. The group is hoping that this will be a really great opportunity to be seen and heard.
In a society that seems to be clamoring for justice in very loud and public ways, let's not forget those who are most vulnerable and right under our noses.
You can join their facebook group
and find out more information at the link.
--Staff Reports
| | |
| --- | --- |
| Post Date: 2020-08-27 13:50:21 | Last Update: 2020-08-27 13:18:47 |
Remember something about lies, dammned lies, and statistics?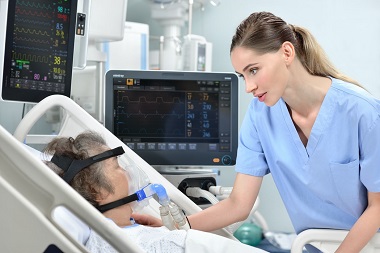 The focus on this
week's bulletin
from the Oregon Health Authority and Department of Human Services is air quality tips. "We know indoor gatherings can increase the risk of spreading COVID-19, but what can we do to reduce the risk?" They say turn off your fans and open windows "to move [the hot] outdoor air inside." If you're ready to buy this solution, you're being subjected to brainwashing.
To emphasize the necessity, they present the statistics for the week.
"Viral tests for COVID-19 are the most reliable way to diagnose someone with COVID-19. But what should you do if the test is negative? False negatives happen about a third of the time." So, their reliable test has a 33% failure? Equal application says it must go both ways. So, of the 247 new "confirmed and presumptive" cases, 82 are being quarantined for no good reason, and we know the bad reason.
But wait, there is more, the report reads, "If you have been exposed to someone with COVID-19, you should quarantine for 14 days, even if you don't have symptoms." So, if you go out in a crowd, give up your life for two weeks and self-quarantine just in case you got to close to someone that didn't quarantine themselves.
"Oregon weekly testing reports 247 new confirmed and presumptive COVID-19 cases, 7 new deaths." The counties with the highest cases continue to be Marion (40), Multnomah (48), and Washington (38).
"Oregon's 421st COVID-19 death is a 93-year-old woman in Lincoln County who died on August 15 in her residence. The death certificate listed COVID-19 disease or SARS-CoV-2 as a cause of death or a significant condition contributing to death." No positive test, no exposure, what age do you die of natural causes? The remaining six deaths all listed underlying conditions, and had tested positive. They were ages 93, 66, 87, 68, 71 and 63.
Do these reports strengthen your confidence in how Oregon is handling the COVID-19 outbreak?
--Donna Bleiler
| | |
| --- | --- |
| Post Date: 2020-08-26 18:23:30 | Last Update: 2020-08-26 18:50:21 |
Request a reconsideration of fines
Representative E. Werner Reschke (R-Klamath Falls), Representative Vikki Breese-Iverson (RPrineville), and Senator Dennis Linthicum (R-Klamath Falls) strongly object to the nearly $10,000 in fines imposed by OSHA (Oregon Safety and Health Agency) against Howard Drugs in Lakeview, Oregon. OSHA found Howard Pharmacy out of compliance with the Governor's mask mandate orders. This case was reported on in the
national media
. These legislators represent the citizens of Lake County and are concerned with the apparent lack of due process exhibited by OSHA.
"This presumption of guilt and judgement is outrageous. OSHA's ruling is incongruent with their own rules, allowing a business to accommodate for those who have a medical condition that precludes them wearing a mask. This action has very little to do with slowing the spread of the Coronavirus. It is more of the Governor's plan to serve her revenge cold and slow," said Senator Linthicum.
Representative Reschke stated, "There is no proof of harm having been done by Howard Drugs. They followed the rules. These "preventative fines" are an overreach by state government. There was likely more exposure of COVID-19 to the Lake County community by the inspectors who came to Lakeview, from outside the area, than any chance of the spread by Howard Drugs."
"Howard Drugs is the only pharmacy in Lake County. If this fourth-generation business were to close, the next nearest pharmacy is 90 miles away. It would be like closing all pharmacies in Portland and telling residents they had to drive to Eugene to fill their prescriptions," explained Representative Breese-Iverson. Together, these state legislators said they will contact OSHA to request a reconsideration of the fines.
--Staff Reports
| | |
| --- | --- |
| Post Date: 2020-08-26 08:45:36 | |
This metric was once cited as the reason for lockdowns
As reported by the Oregon Health Authority, Oregon's hospital bed capacity is stable in every region of the state. The charts below show how many hospital beds are available and being used. This data does not show the maximum capacity of hospitals. If more patients needed to be hospitalized, hospitals could increase the number of beds in a variety of ways, including adding staff and/or equipment, repurposing other types of hospital beds, and postponing or cancelling elective procedures.
Oregon maintains a database of hospital capacity which collects this kind of information called Oregon's Hospital Capacity Web System (HOSCAP). Early in the COVID-19 outbreak,
hospital capacity
was cited as a major reason for extreme lockdown measures.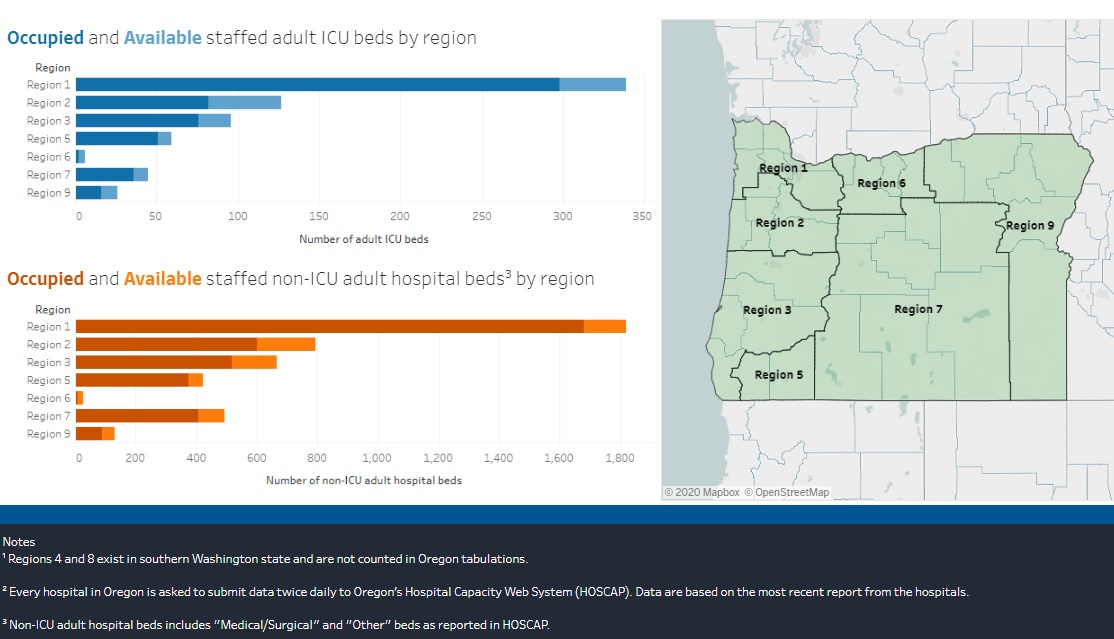 --Staff Reports
| | |
| --- | --- |
| Post Date: 2020-08-26 08:27:59 | |
After days of pleas from Representative Bill Post and others to do so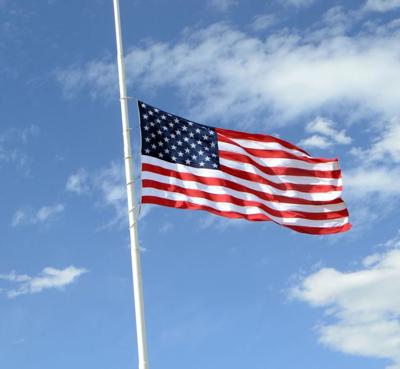 In response to the
urging of State Representative Bill Post (R-Keizer)
, Governor Kate Brown ordered all flags at Oregon public institutions to be flown at half-staff tomorrow in honor of two fallen Oregon Marines, Lance Corporal Jack Ryan Ostrovsky of Bend, and Lance Corporal Chase D. Sweetwood of Portland. The two Oregon Marines were among nine service members, eight Marines and a Sailor, who lost their lives in an amphibious vehicle accident off the coast of San Clemente Island, California on July 30, 2020. Flags should be lowered to half-staff from sunrise to sunset on Wednesday, August 26.
"These two young men, Lance Corporal Jack Ryan Ostrovsky of Bend, and Lance Corporal Chase D. Sweetwood of Portland, showed incredible honor, bravery, and dedication to the state, to their country, and as Marines," Brown said Tuesday. "My heart goes out to their families and loved ones for their tremendous and unexpected loss. Dan and I extend our sincere appreciation for their service."
--Ben Fisher
| | |
| --- | --- |
| Post Date: 2020-08-26 07:00:57 | Last Update: 2020-08-26 08:16:46 |
Kate Brown threatens more restrtictions on businesses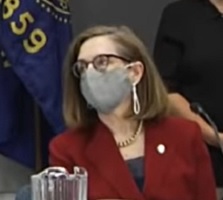 Last week, Governor Kate Brown hosted a
press conference
where she threatened that Oregonians must follow her additional arbitrary COVID-19 rules or she will likely institute unconstitutional travel bans and shut down Oregon's economic drivers, such as restaurants, again.
"Despite admitting that Oregon has one of the lowest COVID-19 morbidity rates in the country, Governor Brown wants individuals and businesses to do more, give more and surrender all," said Senator Dennis Linthicum (R-Klamath Falls). "The story about keeping COVID under control is a false narrative used to accomplish the real goal: to control all aspects of Oregonians' lives and crush the economy by forcing compliance. Citizens are already reeling from their sense of powerlessness after the unnecessary and life-shattering edicts by the governor."
In the face of what the
science and data
shows about the
tragic and costly results
from economic lock-downs, Governor Brown has camouflaged government overreach under the pretense that COVID is treacherous for every person, in every walk of life and in every community. Agencies like OR-OSHA are planning on enforcing
new rules
on top of pre-existing mandates, which will eventually stomp out independent business and free enterprise, on the road to growing government and robbing citizens of their inalienable rights.
"Governor Brown's actions are the brutal part of the story," said Senator Linthicum. "The forced closures and mandated distancing requirements are deeply immoral and dangerous. The governor's malfeasance is driving preventable economic wounds deeper into Oregon's already struggling communities. It is past time to re-open Oregon and now is the time to Keep It Open."
--Ben Fisher
| | |
| --- | --- |
| Post Date: 2020-08-25 18:53:43 | Last Update: 2020-08-25 12:00:57 |
Technology doesn't fix everything.
--Northwest Observer Meme Team
| | |
| --- | --- |
| Post Date: 2020-08-25 13:09:42 | |
Vote-by-mail may enable voter fraud.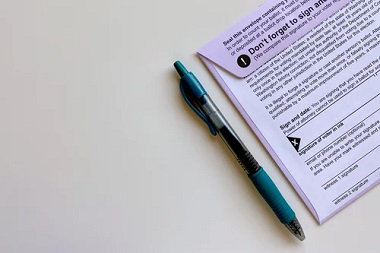 Editor's note: this is the first of a multi-part series on Oregon's mail-in ballots.
President Trump gave Susan B Anthony a complete pardon for being convicted for voting in 1872. She risked her life to vote. What would she think today of marchers in DC demanding vote-by-mail to replace voting at the polls? Protesters shout on the crowded streets that due to the pandemic their health is threatened if they go to the polls to vote. Isn't that a rather baffling demand coming from people that are not practicing social distancing during their protest? What is the real reason they are demanding vote-by-mail?
There are many examples from across the country of how vote-by-mail enables voter fraud.
Half-a-million VA voters sent incorrect by-mail ballots.
DC nonprofit sent ballot applications to 400,000 new Mexicans.
Virginia nonprofit mails 587,638 erroneous absentee ballots.
One Wisconsin voter researched his voter application sent from a nonprofit who pays for the postage and will deliver the ballot – called ballot harvesting.
Nevada county mailed out 1.3 million ballots for its primary election but 1 in 5 (223,000) were never delivered having the wrong address.
Even Attorney General Barr reported of friends that had not lived in California in 21 years received California ballots. "Ballots floating around can be filled out by anyone," Barr said.
Janice Dysinger, Oregonians for Fair Elections, says the problem with mail-in ballots in Oregon is the registration. "We have seen specific non-citizens say they are not a citizen at DMV, decline to register, only to find they have been registered to vote." She has worked with others to identify and document voters whose registration was changed without their permission. The Secretary of State denies it, but more people are coming forward having received the wrong ballots or no ballots because their party was changed when doing business at DMV. She stresses that you must check your voter registration before every election, especially if you have done business with DMV.
Dysinger reports that the Human Services Department's training document instructs their agents to fill out a declination SEL503 form for every person coming into the office to document that they were asked to register to vote. If they don't ask, they are considered a problem employee. The training manual instructs the agent not to send in the applicant's ID with the voter registration card to the election's office, if the ID is from out of state. That it is not the duty of the agent to determine the applicant's eligibility to vote. Some have language barriers and the position is that it isn't their job to find out if they are qualified. If they want to register, they say they have to treat them all the same. Even if it's only partly filled out, they still submit it to the election office."
Oregon's rules say that if someone gives their name, birth date and address so they can be sent a ballot, they are agreeing that they are qualified so are registered to vote. Dysinger says "once they are on the voter rolls it is very difficult to find out if they are a citizen or not. The rules are so loose that they can put down any street or cross street or landmark as an Oregon address, and have the ballot mailed to anywhere in the world. It's a systemic problem with our voter rolls. Anyone from another state or country can register to vote without any ID or documentation using the FVAP.gov application," which she points out does not meet the Oregon Constitution requirements. She also points to a problem in the Oregon Revised Statutes, ORS 247.035, which says the person only needs to think of Oregon as their home, where they intend to move someday.
The big problem with mail-in ballots all over the country and in Oregon are mistakes made when marking the ballot. In Oregon about 0.35% of voters don't sign their ballot return envelope.
Dysinger points to problems with executing selecting candidates on the ballot, problems with the signatures, and then you have problems with the post office only delivering 95% of the ballots. Five percent of voters is enough to swing an election.
In the early 90's, Kate Brown ran for State Representative and won her race by only 7 votes. If just 8 more people had voted for her opponent, we would most likely not have Kate Brown as Oregon's Governor today. In the 2018 primary, HD 53 was won by just 2 votes.
You can sign a
White House petition
asking President Trump to stop mail-in voting.
--Donna Bleiler
| | |
| --- | --- |
| Post Date: 2020-08-25 09:05:35 | Last Update: 2020-08-25 13:56:12 |
Every once in a while, common sense pops up
It isn't every day that someone from Pennsylvania makes me look at things in a new way, but that's what happened to me recently. State Representative Jesse Topper represents Pennsylvania's 78th District. Rep. Topper was speaking about high school football.
I don't know about you, but when someone from rural Pennsylvania speaks about high school football I pay attention. Other than mining coal, there aren't a lot of other things to do in rural Pennsylvania. Topper, who coaches football at Bedford High, had the following to say
I've had the opportunity to watch this football team at Bedford prepare for this year. And we told them, wear your mask, social distance at meetings, split your time in the weight room. They've done all those things. We've said if you follow these protocols you'll have the opportunity to play.

To now come back to them and say, "You've done everything right; but you know what we still don't have the will to let that happen." And I think back to those words "It's not worth the risk."

We know, must of us up here have either played or been a part of athletics, we understand that there is inherent risk to what we do. That's why there is an ambulance that sits out by the football fields on a Friday night. We know that there is risk.

But always that risk/benefit reward ratio has always been left to the families—to determine is this worth the physical risk. Well, I don't see any difference in that now.
Those comments struck a chord with me, and I suspect they will with many Oregonians. Maybe I'm just lucky, but if it wasn't for the hysterical news coverage, the unprecedented erosion of our civil liberties, and our economy being shut down, I'm not sure I would actually know that COVID-19 is ravaging our country.
Tragically, some of our elderly neighbors in Mount Angel have passed away...as people tend to do when they get old. Dying is the risk of living.
We've seemed to have lost sight that life is about balancing risk and reward. Reasonable people don't take foolish risks, but they also understand life without risk is impossible.
Once upon a time, Americans lived their lives understanding that risk is everywhere. But they also saw reward everywhere. Somehow, we've become afraid of risk and reward. We have allowed politicians of both sides to stoke our fears—deciding for us where we can go, whom we can meet, and how we can worship.
The problem with politicians is that they'll take all the power we're willing to give them.
I stumbled across an interesting word the other day: Kakistocracy. It means "government by the least competent." In Oregon and throughout our country, we have given a Kakistocracy unprecedented control over our lives. But it appears that politicians are as incapable of fixing our problems as they are uninterested in trying.
For obvious reasons, social scientists had to come up with a word to describe out-of-control corruption, incompetence, inefficiency, and indifference. They call it governmentality. But every once in a while, common sense pops up, even among Republicans; so I'll give Rep. Topper the last word:
Quite frankly, when the governor was out in a protest in the streets of Harrisburg he was asked, "Did you follow your own protocols?" He goes, "No I didn't because I felt the cause was worth the risk."

Well we cannot just allow one person in Pennsylvania to discern for everyone which causes are worth the risk and which are not. That decision needs to be left up to parents and up to families. Is it worth the risk? I believe that in my case it is, maybe some other people don't; but at the end of the day if we're going to leave that decision only up to one person then we have a problem that is far greater than COVID-19.
Dan Crowe is from Mount Angel. His wife decides the right balance of risk and reward for him.
--Dan Crowe
| | |
| --- | --- |
| Post Date: 2020-08-24 19:48:46 | Last Update: 2020-08-17 20:20:49 |
Criminalization of journalism strikes at the exercise of the First Amendment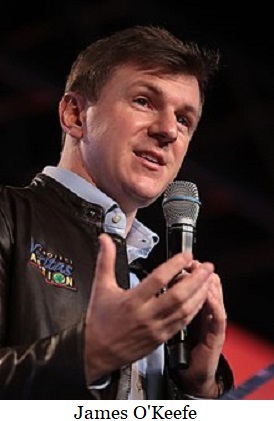 Project Veritas
sued the state of Oregon in Federal court
to declare provisions of the draconian state recording law as unconstitutional. The challenge to Oregon's undercover journalism ban found in Section 165.540 names Multnomah County District Attorney Michael Schmidt and Oregon Attorney General Ellen Rosenblum as the two defendants.
James O'Keefe, the CEO and founder, established
Project Veritas
in 2011 as a non-profit journalism enterprise to continue his undercover reporting work. Today, Project Veritas investigates and exposes corruption, dishonesty, self-dealing, waste, fraud, and other misconduct in both public and private institutions to achieve a more ethical and transparent society.
According to O'Keefe, "We are seeking to strengthen watchdog journalism by overturning an unconstitutional law criminalizing the kind of corruption-exposing journalism which holds the powerful accountable across the country."
The challenge to Oregon's undercover journalism ban found in Section 165.540 names Multnomah County District Attorney Michael Schmidt and Oregon Attorney General Ellen Rosenblum as the two defendants.
Section 165.540 bars individuals from obtaining or attempting to obtain the whole or any part of a conversation by means of any device, contrivance, machine or apparatus, whether electrical, mechanical, manual or otherwise, if not all participants in the conversation are specifically informed that their conversation is being obtained.
"Imagine the Statesman Journal or the Oregonian's coverage of Portland's violent and destructive protests if they were able to record deep inside the civil unrest and expose who is really behind the violence. By denying the right to record, Oregon bans the most effective means of gathering the news," O'Keefe said.
"We made First Amendment history with our legal victory in Massachusetts federal court, when the judge struck down that state's multiple-party consent laws for recording public officials conducting the public's business and we are now trying to restore the First Amendment to Oregon," O'Keefe said.
O'Keefe asserted that the current law places citizen journalists in physical jeopardy given the proclivity of both police officers and protestors to engage in violence directed at journalists during heated times.
The lawsuit states:
"But for Oregon recording law, PVA would investigate allegations of corruption at the offices of the Oregon Public Records Advocate and the Public Records Advisory Council. In 2019, Oregon's Public Records Advocate resigned due to alleged pressure from or mismanagement by Governor Kate Brown. But for section 165.540, PVA would investigate this issue and secretly record interactions with the Advocate, his staff, and members of the PRA Council in: (a) open-air cafes in Portland, (b) public parks, (c) on sidewalks, and (d) in other public areas. If secret recording is not achievable, it would utilize open recording in these same circumstances. Specifically, the project would examine whether the Advocate and Council operate impartially or with pressure from the Governor. These methods of newsgathering are all illegal under section 165.540."
The lawsuit goes into more detail about the current how Project Veritas could focus investigations in Oregon on the dramatic rise in violent protests in Portland between the police and members of Antifa and other fringe groups, stating:
"…Some newspaper reports suggest that Portland police have been ordered to stand down and to not engage protestors, even when they act violently or damage property. This investigation involves four distinct sets of reporting activities:
Project Veritas would secretly record interactions between the police and protestors to observe and report whether usual policing functions are occurring in Portland.
Project Veritas would secretly record discussions between Project Veritas journalists and the police to gather candid police perspectives on the causes of the protests and investigate issues that may not be known by the public.
Project Veritas would secretly record discussions between Project Veritas journalists and protestors to gather protestors' perspectives about the causes of the protests, to learn about instances of police abuse, and to investigate any anti-police animus.
In less dangerous situations or when the situation does not permit for ease of secret recording, Project Veritas would openly record discussions with protestors but without specifically informing everyone in the conversation of the recording."
Ben Barr, one of the attorneys filing the lawsuit, said, "Oregon law currently makes it a criminal act to record a protest, or an interview, or nearly any other interaction without clear and conspicuous notice to anyone whose voice might be recorded."
Barr said this criminalization of journalism strikes at the exercise of the First Amendment.
"The courts have used this law to endorse the arrest of a citizen who held a camera, warned the person he was filming that he had them on camera, but didn't specifically warn the camera captured audio," he said. "It is absurd. But more importantly, it is unconstitutional."
Jered Ede, the chief legal officer for Project Veritas, said while the Oregon laws offer very limited opportunities to openly record, the law is suspiciously under and over inclusive.
"Oregon stands at odds with a vast majority of states which permit undercover journalism, with the United States Constitution's guarantee of freedom of the press, and with decades of legal Supreme Court rulings deeming laws such Oregon's unconstitutional," said Ede.
--Staff Reports
| | |
| --- | --- |
| Post Date: 2020-08-24 17:11:41 | Last Update: 2020-08-24 17:33:38 |
Read More Articles