Vote-by-mail may enable voter fraud.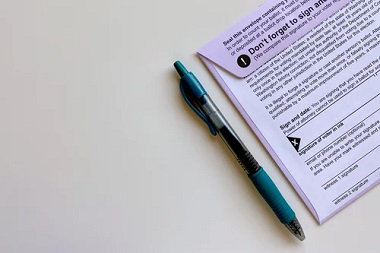 Editor's note: this is the first of a multi-part series on Oregon's mail-in ballots.
President Trump gave Susan B Anthony a complete pardon for being convicted for voting in 1872. She risked her life to vote. What would she think today of marchers in DC demanding vote-by-mail to replace voting at the polls? Protesters shout on the crowded streets that due to the pandemic their health is threatened if they go to the polls to vote. Isn't that a rather baffling demand coming from people that are not practicing social distancing during their protest? What is the real reason they are demanding vote-by-mail?
There are many examples from across the country of how vote-by-mail enables voter fraud.
Half-a-million VA voters sent incorrect by-mail ballots.
DC nonprofit sent ballot applications to 400,000 new Mexicans.
Virginia nonprofit mails 587,638 erroneous absentee ballots.
One Wisconsin voter researched his voter application sent from a nonprofit who pays for the postage and will deliver the ballot – called ballot harvesting.
Nevada county mailed out 1.3 million ballots for its primary election but 1 in 5 (223,000) were never delivered having the wrong address.
Even Attorney General Barr reported of friends that had not lived in California in 21 years received California ballots. "Ballots floating around can be filled out by anyone," Barr said.
Janice Dysinger, Oregonians for Fair Elections, says the problem with mail-in ballots in Oregon is the registration. "We have seen specific non-citizens say they are not a citizen at DMV, decline to register, only to find they have been registered to vote." She has worked with others to identify and document voters whose registration was changed without their permission. The Secretary of State denies it, but more people are coming forward having received the wrong ballots or no ballots because their party was changed when doing business at DMV. She stresses that you must check your voter registration before every election, especially if you have done business with DMV.
Dysinger reports that the Human Services Department's training document instructs their agents to fill out a declination SEL503 form for every person coming into the office to document that they were asked to register to vote. If they don't ask, they are considered a problem employee. The training manual instructs the agent not to send in the applicant's ID with the voter registration card to the election's office, if the ID is from out of state. That it is not the duty of the agent to determine the applicant's eligibility to vote. Some have language barriers and the position is that it isn't their job to find out if they are qualified. If they want to register, they say they have to treat them all the same. Even if it's only partly filled out, they still submit it to the election office."
Oregon's rules say that if someone gives their name, birth date and address so they can be sent a ballot, they are agreeing that they are qualified so are registered to vote. Dysinger says "once they are on the voter rolls it is very difficult to find out if they are a citizen or not. The rules are so loose that they can put down any street or cross street or landmark as an Oregon address, and have the ballot mailed to anywhere in the world. It's a systemic problem with our voter rolls. Anyone from another state or country can register to vote without any ID or documentation using the FVAP.gov application," which she points out does not meet the Oregon Constitution requirements. She also points to a problem in the Oregon Revised Statutes, ORS 247.035, which says the person only needs to think of Oregon as their home, where they intend to move someday.
The big problem with mail-in ballots all over the country and in Oregon are mistakes made when marking the ballot. In Oregon about 0.35% of voters don't sign their ballot return envelope.
Dysinger points to problems with executing selecting candidates on the ballot, problems with the signatures, and then you have problems with the post office only delivering 95% of the ballots. Five percent of voters is enough to swing an election.
In the early 90's, Kate Brown ran for State Representative and won her race by only 7 votes. If just 8 more people had voted for her opponent, we would most likely not have Kate Brown as Oregon's Governor today. In the 2018 primary, HD 53 was won by just 2 votes.
You can sign a
White House petition
asking President Trump to stop mail-in voting.
--Donna Bleiler
| | |
| --- | --- |
| Post Date: 2020-08-25 09:05:35 | Last Update: 2020-08-25 13:56:12 |