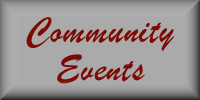 Post an Event

Oregon Republican Party State Central Committee Meeting
Saturday, May 21, 2022 at 7:30 am
Including election of a new Vice-Chair
Marion Post 661 VFW
630 Hood Street, NE
Salem, Oregon

OREGON FREEDOM RALLY
Saturday, June 4, 2022 at 12:00 pm
Oregon's premiere annual event for grassroots conservatives sponsored by Oregon Liberty Alliance and others. Featuring Dinesh D'Souze, Elisha Krauss, Scott Rasmussen and Isabel Brown. Lunch included at $65 per person, under 16 are free. Doors open at 11am to network with exhibitors. Register at: www.OregonFreedomRally.com
Wingspan Event & Conference Center, 801 NE 34th Ave, Hillsboro, OR 97124

DALLAS Community-wide ONE Service
Sunday, June 5, 2022 at 10:30 am
ONE Community joined together for a community wide Worship Service. Fellowship and coffee at 10:30, Service at 11am.
Dallas High School Football Stadium

Fight for Freedom Event
Friday, June 10, 2022 at 6:00 pm
Training on survival and emergency medicine by XSA International Krisanne Hall 2-Day Constitutional Training Friday 6-10pm, Saturday 8am-11pm, Sunday 8am-2pm Tickets: $30 www.peoplesrightsoregon5.com/fight-for-freedom-event
Deschutes County Fairgrounds

Fight for Freedom Event
Friday, June 10, 2022 at 6:00 pm
Training on survival and emergency medicine by XSA International Krisanne Hall 2-Day Constitutional Training Friday 6-10pm, Saturday 8am-11pm, Sunday 8am-2pm Tickets: $30 https://www.peoplesrightsoregon5.com/fight-for-freedom-event
Deschutes County Fairgrounds

Fight for Freedom Event
Friday, June 10, 2022 at 6:00 pm
Training on survival and emergency medicine by XSA International
Krisanne Hall 2-Day Constitutional Training

Friday 6-10pm, Saturday 8am-11pm, Sunday 8am-2pm

Tickets: $30

https://www.peoplesrightsoregon5.com/fight-for-freedom-event

Deschutes County Fairgrounds

World Athletics Championships
Friday, July 15, 2022 at 8:00 am
The World Athletics Championships are coming to Eugene this summer (July 15-24 2022), the first time in history that the championships will be held in the United States. This mega-sporting event will showcase the best track and field athletes in the world. The event will bring 2,000 athletes from more than 200 nations, all competing for 49 gold medals. About 20,000 to 25,000 attendees are expected per session, with most days hosting two sessions (both morning and afternoon).
Eugene

Gathering of Eagles/Rally Around the Flag
Saturday, September 10, 2022 at 10:00 am
Watch for details, sign up for Oregon Liberty Coalition (OLC) alerts and information. orlibertycoalition@gmail.com
Ames Ranch, Turner, Oregon

Oregon General Election
Tuesday, November 8, 2022 at 8:00 pm
Statewide
View All Calendar Events
Focus will be on the budget and more police reform
As expected, Governor Kate Brown will convene a Special Session of the Oregon Legislature at 8:00 a.m. Monday, August 10, 2020 to rebalance the state budget by addressing the state revenue shortfall created by the government response to the COVID-19 outbreak.
Governor Brown issued the following statement today:
"This crisis has impacted all of us—Oregon families, businesses, non-profits, and local governments have all had to cut costs. The State of Oregon has been tightening its belt as well. With a nearly $1 billion budget deficit in the current biennium, there is more work to do.

"These decisions will not be easy. Oregon has been smart with our reserves and saved for a rainy day, preparing us to weather this economic storm. But if we use too much of our savings now, then we'll be stuck with an even bigger budget gap for the next biennium. Putting off tough decisions this summer will only leave us with impossible choices next January.

"Unlike the federal government, Oregon must balance our state budget. State and local governments have been left reeling from the economic downturn. For months, we have waited for Congress to take action, and it is still my hope that they will include aid for states and local governments in the coronavirus relief package currently being negotiated.

"We need to preserve critical services like health care, education, and senior services during this pandemic. And, we must do more to address the disparities in state support for Oregon's underserved communities, particularly our Black, Indigenous, Latinx, Pacific Islander, and other communities of color. I would like to thank legislators for beginning this work already, and I look forward to rolling up our sleeves and crafting an updated budget that serves all Oregonians."

Despite passing numerous police reform bills in the last special session, Governor Brown also noted her support for what she describes as "urgent legislation that builds on matters considered in the first special session", including additional police accountability reforms.
Governor Brown has already proposed $150 million in General Fund savings for the biennium. Since the beginning of the COVID-19 crisis, state agencies have worked to find efficiencies by reducing non-critical spending, delaying new programs, halting non-essential travel, and leaving positions unfilled. Governor Brown is convening the special session under her authority pursuant to Article V, section 12, of the Oregon Constitution.
Senate Republican Leader Fred Girod (R-Stayton) countered, "Senate Republicans have been willing to work on the budget since before the governor called the first special session earlier this summer. If we diverge from the stated purpose of addressing the budget, this second special session will make a mockery of the legislative process yet again. "Policy bills should be off the table. The focus should be on the budget."
Critics of the last special session noted that most of the "police reforms" were of little consequence. Some, even legislators like Sherrie Sprenger (R-Scio) -- a former Deputy Sheriff -- took exception to the tribute to Black Lives Matter placed into the text of each bill.
--Staff Reports
| | |
| --- | --- |
| Post Date: 2020-07-31 21:41:48 | Last Update: 2020-07-31 21:42:34 |
Maybe if we just rename the police department, things will be better.
Ever since the "Defund the Police" movement began, many observers have wondered aloud if this policy was to be taken seriously or if it were nothing more than over-the-top hyperbole. After all, one of the most fundamental functions of government at all levels is public safety.
For a time, it seemed that common sense would prevail and, after some municipal self-searching, some measures would be taken and some statements would be made, and everything would return to normal -- including the fact that law enforcement is done by human beings, and imperfect human beings make mistakes. We appropriately have high expections for law enforcement and when they fail, we hold them highly accountable, as we are with Derek Chauvin who is alleged to have killed George Floyd, as well as his fellow officers. Their legal prospects are bleak.
The center of the storm, Minneapolis, Minnesota -- the site of the death of George Floyd -- went first, and blinked. It
passed a resolution
to amend the city charter, but the changes are small. It puts the police under control of a civilian, appointed by the mayor, instead of the mayor himself. Other than that, the changes are aspirational and symbolic. There is no police departement in Minneapois any longer. They have replaced it with a Department of Community Safety and Violence Prevention.
Hopes turned to Seattle, the home of CHAZ or CHOP or whatever that short-lived new country was called before it was put out of its misery. The emerald city is considering
a resolution
with a little more bite. It, too, renames its police department to Department of Community Safety & Violence 14 Prevention. It removes 9-1-1 communications, Emergency Management, Harbor Patrol and Parking Enforcement from under the police -- as if this is what communities of color need.
Portland ought to be next. The site of the battle for the Mark O. Hatfield Federal Courthouse still reeks of tear gas and graffiti. Portland City Commissioner Joanne Hardesty doesn't take a back seat to anyone, when it comes to justice. Portland Mayor Ted Wheeler is tough enough to attend the riots and (some say) purposely get himself tear gassed, but it remains to be seen if he's tougher than Hardesty on policy.
One ironic twist is that while all these proposals fall under a movement named "Defund the Police," all of them call for more studies, more personnel, more costly shuffling of the bureaucracy, all of which mean more spending. Just not on police.
--Staff Reports. Robert Borger contributed to this article.
| | |
| --- | --- |
| Post Date: 2020-07-31 18:54:26 | |
Citizens have a chance to end this legislative abuse
Initiative Petition 1
proposed for the 2022 election, is collecting signatures to limit the legislature from declaring a bill to be an emergency which prevents a citizen's challenge. The petition requires a bill designated as an emergency to pass with a two-thirds vote, exempting constitutional provisions.
One of those constitutional exemptions is Article X-A in response to a "catastrophic disaster" declared by the Governor within an emergency legislative session.
If you've followed Governor Brown's response to the pandemic, she has used Oregon statutes to override the Oregon Constitution in her declaration of a "catastrophic disaster." The Oregon Supreme Court supported her actions even though it defies the authority of grammar principles in constructing her argument.
If the "Emergency Clause" hadn't been abused for fake emergencies, we would not have the "Gross Receipts Tax" costing Oregonians $2.5 billion in added taxes, the largest tax increase in the state's history.
If there were no fake emergencies, the legislature could not have overridden Measure 88 passed by 66% of Oregon voters repealing a 2013 law giving drivers licenses to those unable to show proof of legal residence.
The emergency clause on
HB 2975
prevented a citizen's initiative to challenge the legislature from taking $108 million from taxpayer's kicker.
Then there are the legislative bills that had fake emergency clauses that caused the Republican legislators to walk out in 2019 and 2020 sessions. Heading that list is "Cap and Trade." Not far behind are the gun bills and forced vaccinations. Part of the insult of "Fake Emergencies" is that the party in power owns all branches of government. They can do whatever they want. Abuse of the emergency clause at this point begins to look like spiking the ball after going ahead by eight touchdowns.
More than reforming an emergency clause is needed. It takes a lot of funding and volunteers to challenge legislation. Voters passed the death penalty nine times, and Measure 11 in 1994 that forced stiffer sentencing guidelines on the most serious person-crimes. But still in 2019 the legislature passed
SB 1013
reclassifying crimes in order to avoid more convictions that carry the possibility of the death penalty in most cases, and loosen sentencing guidelines. This bill is open to challenge, but how many times do the voters need to speak before heard?
The
No Fake Emergencies petition
isn't a complete answer, but it does uphold the First Amendment for Oregon voters with the right to challenge legislation when our legislators are off base.

--Donna Bleiler
| | |
| --- | --- |
| Post Date: 2020-07-31 17:28:05 | |
You've been trying not to think about this, haven't you?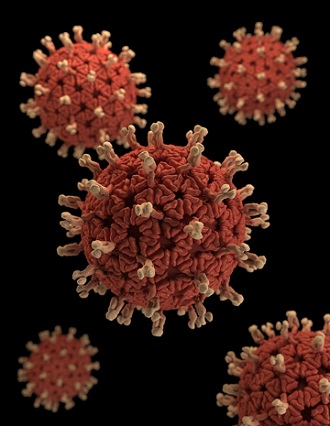 We have been indoctrinated through fear to wear face diapers. If you do not have or been exposed to COVID-19, then a face covering does not "save lives" from you not wearing a mask. Everyone is walking around with contaminated masks breathing in their own toxic air supposedly preventing breathing in the infectious COVID-19 virus. But research says it doesn't protect you from the virus, only prevents you from widely spreading it. Wearing a face covering may even be worse for you, collecting virus particles on a cloth covering that you continue to breath in longer than a short exposure passing someone infected.
Forget about the virus, breathing carbon dioxide (CO2) can be pretty dangerous, according to the
National Institutes of Health
(NIH). They say, "inhaling high levels of CO2 may be life-threatening. Hypercapnia (carbon dioxide toxicity) can also cause headache, vertigo, double vision, inability to concentrate, tinnitus (hearing a noise, like a ringing or buzzing, that's not caused by an outside source), seizures, or suffocation due to displacement of air." There is a lot of evidence that most face-coverings are ineffective as protection against COVID-19. So what happens when people in gyms start fainting brutally hitting their heads, or they drive into oncoming traffic? What liability does the state have for permanently impairing your child from toxic fumes? Any state liability means taxpayers foot the bill.
Now comes the point of disposal. If face coverings are so effective, why do we not hear about disposing of them as infectious materials? Household hazardous waste includes infectious medical materials, and are not accepted at hazardous waste dumps. In some counties you can request a special container for a fee to dispose of medical infectious materials and improper disposal is considered a public health and safety hazard with a potential fine of up to $500.
The Marion County Energy from Waste Facility
(EFW) takes in each year approximately 700 tons in Marion County alone and 1,200 tons servicing other counties. Their disposal system effectively destroys any bacteria and diseased materials through incineration at 1800° to 2200° F. Can you imagine the increase in tons that masks would add?
So why isn't mask disposal an issue to the Governor?
The World Health Organization
(WHO) recommends masks be treated as medical waste, and not throw them away with other garbage. "Used masks have respiratory secretions on them and can be dispersed and transmitted through the air."
There is little research on survival rates for the virus on masks, but we can make some reasonable assumptions.
Similar fibers such as papers, tissues, paper towels and toilet paper
can detect the live virus for three hours and paper money can be detected up to four days. Cardboard surfaces will retain the virus for 24 hours. What is clear is that COVID-19 is terminal on masks within about four days at the most. The longest life is seven days on some plastics, which could be part of some masks, particularly shields. With such a short life span, why does WHO recommend medical waste disposal? Is it part of their scare tactic?
COVID-19 legal immunity could be on the agenda for the next special session. Instead of solving the problem, maybe just make it illegal. Could it be that Governor Brown knows that face coverings are all about power and control and have very little to do with preventing the spread of COVID-19? Why do healthy people need to wear masks if they aren't spreading anything? Do you think making children wear a face covering conditions them to government control?
--Donna Bleiler
| | |
| --- | --- |
| Post Date: 2020-07-31 16:45:46 | Last Update: 2020-07-29 16:45:56 |
Don't bother to read them. Wait for the movie.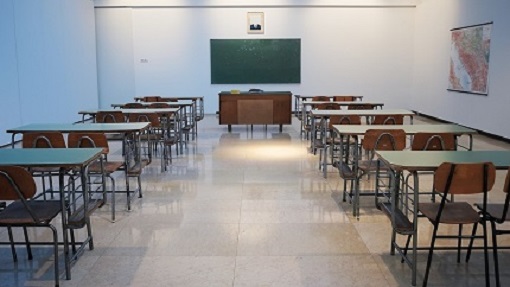 Editor's note: This is the first of a multi-part series analyzing the latest version of the school re-opening guidelines.
The Oregon Department of Education and the Oregon Health Authority have released an extensive revision of
Ready Schools, Safe Learners: Guidance for School Year 22020-21
, a 74 page tome on what metrics need to be met before a school can re-open. The document is quite comprehensive and takes into account various non-traditional educational environments and some of the less-common aspects of education. Approximately half of the document is set in green type, indicating that it is new or changed.
Cryptically, the section numbering starts with 0 -- something found more in the basements of Computer Science labs than in the fields of health or education. Nonetheless, the sections of the documents include:
0. Community Health Metrics
1. Public Health Protocols
2. Facilities and School Operations
3. Response to Outbreak
4. Equity
5. Instruction
Some critics have pointed out the misuse of the term "guidelines." Most of the work is not a suggestion. Each page has a footer that reads "Checkboxes (
) indicate requirements; arrows (⇨) indicate recommendations." There are far more checkboxes than arrows, be assured. The term "required" appears 80 times in the document.
OK, let's cut to the chase. Is your kid going back to school -- back to a brick-and-mortar building -- in the Fall? The Governor, despite all the positive vibes she tried to project, pretty much told you "no." Her way of sugar-coating it was to repeat over and over that "School in the Fall is not going to look like a traditional school year." This is the new vocabulary of leadership: When you fail, introduce it as the "new normal."
If you don't believe that analysis of her press conference earlier this week and want to read it in black and white, this is what the document says:
Returning to In-Person Instruction Through the On-Site or Hybrid Instructional Models

For a school to return to in-person instruction through the Oregon Department of Education's (ODE) OnSite or Hybrid Instructional models, the metrics below, which consider local as well as statewide conditions, must be met:

1) Schools must be in a county that is no longer in baseline phase to consider in-person instructional models. At this time, no Oregon counties are in baseline phase.

The following County Metrics must also be met for three weeks in a row:

Case rate: ≤10 cases per 100,000 population in the preceding 7 days
Test positivity: ≤5% in the preceding 7 days
AND 2) The following State Metric must be met three weeks in a row:
Test positivity: ≤5% in the preceding 7 days
Want some science to down that bitter pill? This chart is included with the bad news.
Approximate COVID-19 Case Rates in Other Countries When They Re-Opened Schools
Country
Date
New cases per 100,000 per day
New cases per 100,000 per 7 days (week)
Denmark
4/15/20
2.6
18.2
Germany
4/29/20
1.3
9.1
Netherlands
5/11/20
1.5
10.5
France
5/11/20
0.9
6.3
New Zealand
5/15/20
<0.1
<0.7
Australia
5/11/20
<0.1
<0.7
Oregon*
5/25/20
0.8
5.6
Oregon*
7/20/20
6.9
48.3
*Oregon data included at two different time intervals for comparison.
One wonders if the results in Oregon are being driven by a different level of testing or reporting. It just doesn't seem like things are all that bad in Oregon.
Smart parents who find this unworkable are looking for different options. For certain, there is one schooling option that won't look all that different than last school year. That's home schooling.
--Staff Reports
| | |
| --- | --- |
| Post Date: 2020-07-30 18:25:06 | Last Update: 2020-07-30 21:25:28 |
Your doctor called. You aren't getting enough memes.
--Northwest Observer Meme Team
| | |
| --- | --- |
| Post Date: 2020-07-29 21:08:26 | |
...taxes lower, fewer regulations, oh, and the federal courthouse is not on fire.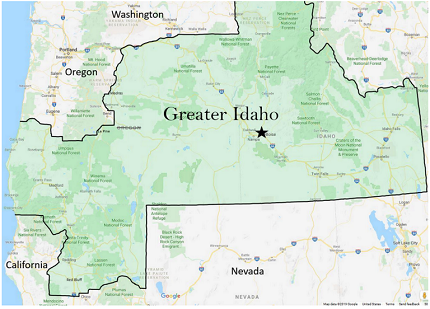 Rural Oregon counties have launched
Move Oregon's Borders for a Greater Idaho
, a movement to make themselves part of Idaho by moving Oregon's borders. Fifteen counties are circulating petitions for the general election. On July 18, Wallowa County reached their first goals to put their initiative on the Wallowa County ballot in November 2020 elections.
Mike McCarter, President and Chief Petitioner of Move Oregon's Borders for a Greater Idaho, appeared on
Fox & Friends
first on July 21 said "a large number of decisions are made in the Willamette Valley including Portland and rural Oregon would like to align itself with a state that is used to dealing with rural counties and rural concerns… We would like to choose who governors us." In a setback, U.S. District Judge Michael J. McShane, ruled against Move Oregon's Border's request for more time and a reduction in the number of signatures due to the COVID pandemic. He determined that the group had not made much of an effort to obtain signatures. But McCarter says the group is more than halfway to its goal in Jefferson, Union and Douglas counties and believes it'll secure a ballot spot in Sherman County. (That county only requires 60 signatures.)
Move Oregon's Border wants to make its case on the ballot of each of the counties the group would like to see as part of a Greater Idaho. Most of the counties petitioning have
double the number of registered Republican than Democrats
, but non-affiliated voters are growing to significant numbers in all counties. If all or any of the 22 targeted counties vote to move themselves into Idaho, the Oregon and Idaho legislatures, and ultimately the U.S. Congress, would have to give their approval.
It doesn't help Oregon's case that Governor Kate Brown had a different understanding when speaking with Acting Department of Homeland Security Secretary Chad Wolf on
jurisdiction in Portland
. Governor Brown agreed to address the violence in Portland by sending in State and local police in a phone call with Secretary Wolf, and that federal agents would leave after streets are secured. Blithely, the Governor tweeted that "federal government has agreed to withdraw federal officers from Portland." Wolf retorted, "As I told the Governor yesterday, federal law enforcement will remain in Portland until the violent activity toward our federal facilities ends. We are not removing any law enforcement while our facilities and law enforcement remain under attack."
Who really wants to live in an Oregon that doesn't put the safety of citizens and property in perspective? Even if you're not Christian, "Do unto others as you would have them do to you" is universal when it comes to infringing on someone's rights. It's difficult to accomplish change within the rule of law when leadership is non-existent. But isn't that the challenge that Ben Franklin gave all Americans when he said, "A Republic, if you can keep it."
--Donna Bleiler
| | |
| --- | --- |
| Post Date: 2020-07-29 19:02:41 | Last Update: 2020-07-29 19:03:17 |
Federal law enforcement officers will continue their mission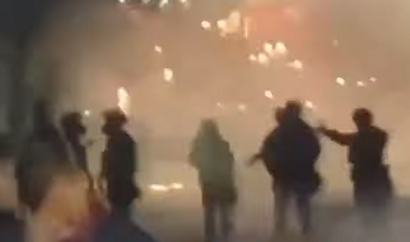 After meeting with Governor Kate Brown, Acting Secretary of Homeland Security Chad Wolf has released the following statement:
Over the past 24 hours, Governor Brown and I have been in regular communication and have agreed to a joint plan to end the violent activity in Portland directed at federal properties and law enforcement officers. That plan includes a robust presence of Oregon State Police in downtown Portland. State and local law enforcement will begin securing properties and streets, especially those surrounding federal properties, that have been under nightly attack for the past two months. Oregon State Police will coordinate with Federal Protective Service (FPS) officers to ensure all federal facilities remain protected and secure.

This plan is possible due to the valiant efforts of the DHS law enforcement officers protecting federal property in Portland from violent activity for the past two months.

The Department will continue to maintain our current, augmented federal law enforcement personnel in Portland until we are assured that the Hatfield Federal Courthouse and other federal properties will no longer be attacked and that the seat of justice in Portland will remain secure. This has been our mission and objective since the violent, criminal activity began.

The Department will continue to re-evaluate our security posture in Portland, and should circumstances on the ground significantly improve due to the influx of state and local law enforcement, we anticipate the ability to change our force posture, as we do everyday at our other 9,000 federal properties we protect across the country.

President Trump and this Administration have been consistent in our message throughout the violence in Portland: the violent criminal activity directed towards federal properties and law enforcement will not be tolerated, state and local leaders must step forward and police their communities, and the Department of Homeland Security will not back down from our legal duty to protect federal law enforcement officers and federal properties in the face of such criminal behavior.

President Trump has also made clear that this Administration is ready and willing to partner with state and local law enforcement to protect every American – and you see that commitment in Portland with this plan. The Department and this Administration will also continue to fulfill its solemn obligation to uphold federal law across the country.

Oregon Governor Kate Brown, in a facebook post, spun the meeting differently:
After my discussions with VP Pence and others, the federal government has agreed to withdraw federal officers from Portland. They have acted as an occupying force and brought violence. Starting tomorrow, all Customs and Border Protection and ICE officers will leave downtown Portland.

Out local Oregon State Police officers will be downtown to protect Oregonians' right to free speech and keep the peace. Let's center the Black Lives Matter movement's demands for racial justice and police accountability. It's time for bold action to reform police practices.

Speculation is rampant that the riots are losing favor with the public and that if they continue, there may be a negative impact on the November elections for Democrats. It remains to be seen if the State Police have any more success than federal law enforcement in ending the riots and violence.
--Staff Reports
| | |
| --- | --- |
| Post Date: 2020-07-29 09:17:35 | Last Update: 2020-07-29 10:12:37 |
It's about power, not public health.
The controversy over forced vaccinations brought to light where the 2019 Oregon Legislative session wanted to take healthcare. Supporting legislators painted
HB 3063
as protection for young children but studies do not support that opinion. It drew the conclusion that it was another step towards their ultimate goal -- single payer health care, that passed along party-lines to develop a prototype.
The proposed vaccine law would make Oregon among the strictest in the nation, eliminating the religious and philosophical exemptions that parents can currently use in order to skip or delay shots.
Legislative Fiscal Office
said that
"House Bill 3063 removes the ability of a parent to decline required immunizations against restrictable diseases as a condition of a child attending any Oregon school or children's facility for reasons other than an indicated medical diagnosis. Children who have not received the required immunizations may attend online education programs with the exception of attending in-person certain school-related events or meetings."
The fear tactic being used over the COVID-19 virus didn't work. Why would you fear a breakout from less than 5% unvaccinated if vaccines work so well? Proponents find themselves in a philosophical conundrum: If vaccines work so well, why don't you just use them, and you'll be safe. If someone doesn't want to use them, they pose no threat to you. That is, unless vaccines don't work.
Testimony on Christian reasons to avoid vaccinations undersigned by 189 religious objectors gave details on the moral issue of cell lines taken from aborted babies: "Some of the most common vaccines are only licensed in America in forms that include live attenuated viruses cultured in aborted fetal cell lines. The
Rubella portion of the MMR or MMRV is Wistar RA 27/3
. It is documented that
at least eighty abortions
, likely more, took place in order to create simply that one vaccine. It also appears that the researchers involved had close relationships with abortionists, and obtaining babies' bodies for the purpose of creating vaccines was intentional. What persuasion or coercion of mothers to that end took place is unknown.
WI-38 is a cell line
sourced from the lung tissue of a Swedish baby girl, and MRC-5 was taken from a baby boy. Both of these are currently in use in America, and this alone would be enough to give Christians serious pause. What is even more alarming is that the cell lines do not last forever, and there is a demand to continue to produce cell lines. One recent one is
Walvax-2
, taken from a Chinese baby girl. She was one of nine aborted babies used in starting this new cell line in 2015."
A driving force against HB 3063 was a group of Slavic communities that testified that they fled to the U.S. for freedom from forced medications -- people not unfamiliar with religious persecution. Joining them and the religious groups were those that questioned the validity of vaccinations. A freedom of information act request revealed that the CDC commissioned a vaccinated vs unvaccinated study in 1999 with results so damaging they hid it. The data verified what parents have been saying, showing inculpated thimerosal (mercury preservative used in vaccines) as the principle culprit behind the autism epidemic. After a plot to hid the study came to light, they attempted to restrict the data and revealed false findings. In a second attempt, which they thought would vindicate the false results, again proved a shocking 364% increase in autism among African American boys given MMR (measles, mumps, rubella) vaccine in Georgia. And, again the CDC official, Frank DeStefano, ordered the results destroyed, and a sanitized study is now cited in 97 publications as proof that vaccines don't cause autism.
Despite CDC's efforts at suppressing the studies, independent scientists and research institutions (including UCLA) have managed to conduct and publish several additional vaccinated/unvaccinated studies since 1999. Those studies indicate high incidence of chronic diseases and brain and immune system injuries among vaccinated compared to unvaccinated clients.
Breeauna Sagdal of the Unified Liberty Coaltion noted,"American children are delaying vaccines, not by choice, but, due to skipped well child visits. We expect to see the results, of delaying vaccines reflected in the data. Time will tell, if SIDS, and infant mortality plummet during this pandemic."
A vaccine is in the works for the COVID-19 virus, which is to be optional according to President Trump. In Oregon, Democrats still want to add vaccinations as a mandate for every child to attend school. They want medical control. And goodness knows, we've seen enough of that lately.
Those voting in support of mandatory vaccinations include:
Senate Majority Leader Rob Wagner, SD 19
Senator Lee Beyer, SD 6
Senator Lew Frederick, SD 22
Senator James I. Manning Jr, SD 7
Senator Arnie Roblan, SD 5
Senator Elizabeth Steiner Hayward MD, SD 17
Senator Chuck Thomsen, SD 26
Speaker Tina Kotek, HD 44
House Majority Leader Barbara Smith Warner, HD 45
Representative Diego Hernandez, HD 47
Representative Teresa Alonso Leon, HD 22
Representative Jeff Barker, HD 28
Representative Janelle Bynum, HD
Representative Brian Clem, HD 21
Representative Margaret Doherty, HD 35
Representative Julie Fahey, HD 14
Representative David Gomberg, HD 10
Representative Chris Gorsek, HD 49
Representative Mitch Greenlick, HD 33
Representative Ken Helm, HD 34
Representative Cheri Helt, HD 54
Representative Paul Holvey, HD 8
Representative Alissa Keny-Guyer, HD 46
Representative John Lively, HD 12
Representative Caddy McKeown, HD 9
Representative Mark Meek, HD 40
Representative Tiffiny Mitchell, HD 32
Representative Nancy Nathanson, HD 13
Representative Rob Nosse, HD 42
Representative Carla Piluso, HD 50
Representative Karin Power, HD 41
Representative Rachel Prusak, HD 37
Representative Dan Rayfield, HD 16
Representative Jeff Reardon, HD 48
Representative Andrea Salinas, HD 38
Representative Tawna Sanchez, HD 43
Representative Sheri Schouten, HD 27
Representative Kim Wallan, HD 6
Representative Marty Wilde, HD 11
Representative Anna Williams, HD 52
Representative Brad Witt, HD 31

--Donna Bleiler
| | |
| --- | --- |
| Post Date: 2020-07-29 08:15:57 | Last Update: 2020-07-29 16:55:43 |
Suggests that Dallas might be a better location
State Representative Mike Nearman (R-Independence) announced today that he is calling on President Donald Trump to close the Mark O. Hatfield Federal Courthouse for the Oregon District located in Portland, and offering to have its operations moved entirely to the City of Dallas, Oregon and a new courthouse constructed there, a little over an hour away from its current location.
Nearman said, "While this will certainly be inconvenient for many in Portland who have business at the courthouse, the City of Portland has demonstrated over the last two months that it is both unwilling and unable to provide even the most basic security for the facility."
Many Democratic legislative leaders defended the rioters in a
letter to the US Attorney General William Barr
, criticizing the activity of federal law enforcement, as they have defended federal property in Portland.
The 16 story courthouse, completed in 1997 at a cost of $129 million, has been under daily siege by rioters for two months, sustaining an unknown amount of damage.
--Staff Reports
| | |
| --- | --- |
| Post Date: 2020-07-29 07:11:09 | Last Update: 2020-07-28 22:13:48 |
At least Governor Brown is good at something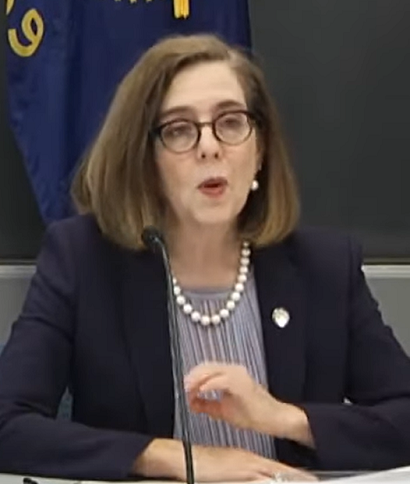 Congratulations, Governor Kate Brown, on July 21, 2020, you issued the most executive orders in one year in the history of Oregon. Granted, this is an unusual year, but we are barely half through the year.
The winning order isn't glamorous. Matter of fact, it's in a series of orders that is issued every other year. Executive Order 20-32 along with 20-31 declares a state of emergency in Morrow, Wheeler, Douglas, Gilliam, Josephine, Crook, Deschutes, Jefferson and Wasco Counties due to unusually low water supplies and hot, dry conditions. The orders include six directives, which are a repeat of duties and assistance that agencies normally operate under. There are no new duties or moneys. It is unfortunate that these counties have to be highlighted in an executive order to receive the service they rightfully deserve anyway.
These same counties were the subject of emergency orders in February through May in 2019 for severe winter storm, heavy snow, ice accumulation, high winds, flooding and landslides. In 2018 there was again a series of drought emergency orders due to low snow pack, precipitation and stream flow, and warming temperatures. Curious, I checked emergency orders for 2017. Any guesses? Yep, there was again a series on severe winter storms.
What is common is a sense of placating these rural counties with words from on high. What is interesting is that in years of elections the emergency on drought and fires running up to the election are issued. Another coincident is in 2019 as these severe storm orders were issued the legislature was passing flood safety and water quality districts for urban growth in Metro in
SB 431
and
HB 2008
. And, in 2018, bills passed focused on water use, reservoirs and transfers under
SB 1558
.
If the executive orders are an indication of what's to come, we should prepare for more water restricting proposals in 2021 session. Under Obama Administration, President Obama issued environmental rules to sweep in small water streams under wetland regulations devastating farms. In September, 2019, President Trump rolled back the overreaching rules of the Clean Water Act. What we have seen in Oregon is the majority party is trying to make sure that whatever President Trump does to stimulate the economy with more freedom to operate businesses, will not be instigated in Oregon. We saw this in the passage of
HB 2250
during the 2019 session that adopted changes to federal environment laws but limited changes to those federal environmental laws effective on January 19, 2017.
The number of Governor Brown's executive orders is a clear indication of the power she feels is hers, and is an indication of what the 2021 session will bring if changes aren't made in November. Who will represent you?
--Donna Bleiler
| | |
| --- | --- |
| Post Date: 2020-07-28 23:04:59 | Last Update: 2020-07-28 23:05:32 |
Once derided, now becoming the home of responsible jurisprudence
The Federal Ninth Circuit Court of Appeals has been widely derided by legal observers for years as the "Ninth Circus" for being the longstanding most overturned appeals court in the federal judiciary.
The times they are a changing. President Obama's Democratic Party's failure to control the Senate during the latter part of his presidency meant that he only has seven appointees remaining on the bench that hears appeals for the western United States. His predecessor, George W. Bush still has nine.
The Court is allowed 29 members, but as they get older, they move to senior status where they help with workload, and the total number of judges is 48. Of the 29, 16 were appointed by Democrat Presidents and 13 by Republicans. Of senior judges eight are Democrat appointees and 11 by Republican presidents.
What's made the difference is the hard work of Senate Majority Leader Mitch McConnell, who has been quietly moving President Trump's appointments nationwide, including the Ninth Circuit. All Federal judges are appointed by the President and confirmed by the Senate. While they are usually described as lifetime appointments, the US Constitution says that they serve during "good behavior" -- a term not defined.
The Ninth Circuit is especially important as it decides appeals from a great swath of western states -- many having to do with environmental or land regulations. A shift in the balance of power on this court could cause a great change in the way cases on these issues are decided.
| | | | | |
| --- | --- | --- | --- | --- |
| Seniority | Name | Status | Appt. Date | Appointed By |
| 1 | Sidney R. Thomas | Chief Judge | 1996-01-04 | Clinton |
| 2 | Alfred T. Goodwin | Senior Circuit Judge | 1971-11-30 | Nixon |
| 3 | J. Clifford Wallace | Senior Circuit Judge | 1972-06-28 | Nixon |
| 4 | Mary M. Schroeder | Senior Circuit Judge | 1979-09-26 | Carter |
| 5 | Jerome Farris | Senior Circuit Judge | 1979-09-27 | Carter |
| 6 | Dorothy W. Nelson | Senior Circuit Judge | 1979-12-20 | Carter |
| 7 | William C. Canby, Jr. | Senior Circuit Judge | 1980-05-23 | Carter |
| 8 | Diarmuid F. O'Scannlain | Senior Circuit Judge | 1986-09-26 | Reagan |
| 9 | Edward Leavy | Senior Circuit Judge | 1987-03-23 | Reagan |
| 10 | Stephen S. Trott | Senior Circuit Judge | 1988-03-25 | Reagan |
| 11 | Ferdinand F. Fernandez | Senior Circuit Judge | 1989-05-22 | Bush |
| 12 | Andrew J. Kleinfeld | Senior Circuit Judge | 1991-09-16 | Bush |
| 13 | Michael Daly Hawkins | Senior Circuit Judge | 1994-09-15 | Clinton |
| 14 | A. Wallace Tashima | Senior Circuit Judge | 1996-01-04 | Clinton |
| 15 | Barry G. Silverman | Senior Circuit Judge | 1998-02-04 | Clinton |
| 16 | Susan P. Graber | Circuit Judge | 1998-03-19 | Clinton |
| 17 | M. Margaret McKeown | Circuit Judge | 1998-04-08 | Clinton |
| 18 | Kim McLane Wardlaw | Circuit Judge | 1998-08-03 | Clinton |
| 19 | William A. Fletcher | Circuit Judge | 1998-10-09 | Clinton |
| 20 | Ronald M. Gould | Circuit Judge | 1999-11-22 | Clinton |
| 21 | Richard A. Paez | Circuit Judge | 2000-03-14 | Clinton |
| 22 | Marsha S. Berzon | Circuit Judge | 2000-03-16 | Clinton |
| 23 | Richard C. Tallman | Senior Circuit Judge | 2000-05-25 | Clinton |
| 24 | Johnnie B. Rawlinson | Circuit Judge | 2000-07-26 | Clinton |
| 25 | Richard R. Clifton | Senior Circuit Judge | 2002-07-30 | Bush |
| 26 | Jay S. Bybee | Senior Circuit Judge | 2003-03-21 | Bush |
| 27 | Consuelo M. Callahan | Circuit Judge | 2003-05-28 | Bush |
| 28 | Carlos T. Bea | Senior Circuit Judge | 2003-10-01 | Bush |
| 29 | Milan D. Smith, Jr. | Circuit Judge | 2006-05-18 | Bush |
| 30 | Sandra S. Ikuta | Circuit Judge | 2006-06-23 | Bush |
| 31 | N. Randy Smith | Senior Circuit Judge | 2007-03-19 | Bush |
| 32 | Mary H. Murguia | Circuit Judge | 2011-01-04 | Obama |
| 33 | Morgan Christen | Circuit Judge | 2012-01-11 | Obama |
| 34 | Jacqueline H. Nguyen | Circuit Judge | 2012-05-14 | Obama |
| 35 | Paul J. Watford | Circuit Judge | 2012-05-22 | Obama |
| 36 | Andrew D. Hurwitz | Circuit Judge | 2012-06-27 | Obama |
| 37 | John B. Owens | Circuit Judge | 2014-04-02 | Obama |
| 38 | Michelle T. Friedland | Circuit Judge | 2014-04-29 | Obama |
| 39 | Mark J. Bennett | Circuit Judge | 2018-07-13 | Trump |
| 40 | Ryan D. Nelson | Circuit Judge | 2018-10-18 | Trump |
| 41 | Eric D. Miller | Circuit Judge | 2019-03-04 | Trump |
| 42 | Bridget S. Bade | Circuit Judge | 2019-04-01 | Trump |
| 43 | Daniel P. Collins | Circuit Judge | 2019-05-22 | Trump |
| 44 | Kenneth Kiyul Lee | Circuit Judge | 2019-06-12 | Trump |
| 45 | Daniel A. Bress | Circuit Judge | 2019-07-26 | Trump |
| 46 | Danielle J. Hunsaker | Circuit Judge | 2019-11-12 | Trump |
| 47 | Patrick J. Bumatay | Circuit Judge | 2019-12-12 | Trump |
| 48 | Lawrence VanDyke | Circuit Judge | 2020-01-02 | Trump |
--Staff Reports
| | |
| --- | --- |
| Post Date: 2020-07-28 20:02:12 | Last Update: 2020-07-28 20:02:22 |
Read More Articles