Let's integrate education and save some money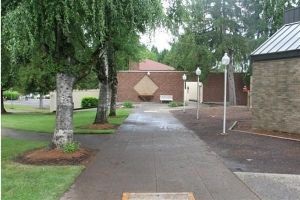 Editor's note: This is the fourth in a multi-part series on the budget for the State of Oregon and where possible efficiencies can be found.
Although it was controversial when it happened in 2009, the state shut down the Oregon School for the Blind and allocated proceeds from the sale of assets for the benefit of Oregon's blind students. As integrated education is increasingly -- though not universally -- regarded as beneficial for both the disabled student as well as the all of the student body, closure of the Oregon School for the Deaf seems to be not only fiscally responsible, but sound instructional policy.
At the beginning of the 2018-19 school year, OSD was serving 117 students with 62, or 53%, of the students in the day program and the remaining 55 students residing on the campus during the school year. At about $19 million per biennium, that's over $81,000 per student annually. It seems like they could be both better served and more efficiently served by local school districts partnering with their local Education Service Districts.
Though the budget for the agency is over $19 million, shuttering the institution certainly wouldn't return all that money back to the general fund. These students still have extraordinary needs and that costs money -- though probably not $81,000 per year. The 52 acre campus could generate much revenue at sale.
Savings: $3 million one-time sale of assets, plus $5-10 million biennially
--Staff Reports
| | |
| --- | --- |
| Post Date: 2020-07-12 08:00:00 | Last Update: 2020-07-01 21:31:10 |