HB 2002 prohibits firearms for parole and probation officers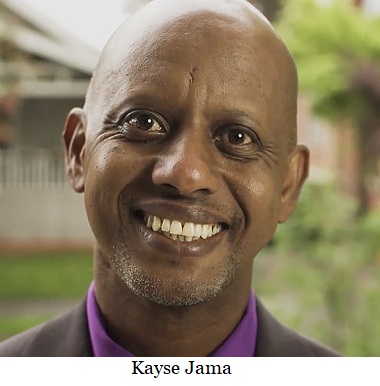 Alongside far left policies already in play in Oregon, the super-majority Democrats of the Oregon legislature have proposed sweeping changes to the institutions of the Oregon Justice and Corrections departments. In 2020, observers in Oregon witnessed the Multnomah County District Attorney Mike Schmidt proclaim a commitment to not prosecute certain crimes in Oregon's most populous and troubled county. If some Democrats in Oregon have their way, this trend will certainly continue.
Now with
HB 2002
, parole and probation officers would not be allowed to carry firearms while performing their official duties. The bill has been introduced by Representatives Janelle Bynum(D-Portland), Senator James Manning, Jr. (D-Eugene), Kayse Jama (D-Portland).
There are numerous other changes proposed in the bill, and is summarized as follows:
Converts mandatory minimum sentences for specified felonies other than murder to presumptive sentences.
Reduces presumptive sentences for certain crimes.
Authorizes court to impose greater or lesser sentence according to sentencing guidelines of Oregon Criminal Justice Commission.
Authorizes person receiving presumptive sentence to be eligible for certain programs and sentence reductions.
Appropriates moneys from General Fund to Oregon Department of Administrative Services for distribution to Northwest Health Foundation for deposit into Reimagine Safety Fund.
Prohibits arrest without warrant for misdemeanor other than person Class A misdemeanor unless offense committed in presence of law enforcement officer.
Requires law enforcement officers to issue citation in lieu of arrest for specified crimes.
Prohibits traffic stop based solely on specified traffic violations.
Prohibits parole and probation officers from carrying firearm while performing official duties in certain locations.
Requires certain continuing education for parole and probation officers.
Expands earned reduction in term of probation or post-prison supervision.
Modifies general conditions of probation and post-prison supervision.
Prohibits revocation of probation or post-prison supervision unless person willfully absconds or is convicted of new felony or person Class A misdemeanor.
Prohibits supervision fees.
Modifies Justice Reinvestment Program grant distribution.
Directs Oregon Criminal Justice Commission to collect certain data on imposition of supervision conditions, persons on supervision and expenditures of Justice Reinvestment Program funds and biennially report on data to Legislative Assembly.
As the Oregon legislature too often does, if this bill is passed, it will be declared an emergency, and it will instantly be effective on passage.
--Bruce Armstrong
| | |
| --- | --- |
| Post Date: 2021-02-20 16:02:29 | Last Update: 2021-02-20 18:59:44 |