"Empowering school districts, students and families to implement gender-affirming practices every day"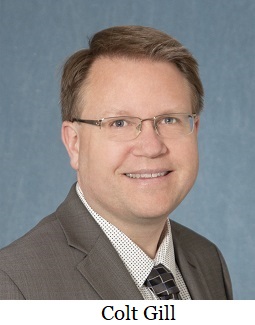 T
he Oregon Department of Education has announced that it is "proud to publish
Supporting Gender Expansive Students: Guidance for Schools
. This guidance is grounded in the recognition, respect, affirmation, friendship, joy, belonging, and safety every human deserves - including the students, staff, and families that make-up our school communities."
According to a news release from the ODE, "Gender expansive students are protected under federal and Oregon civil rights laws. School districts have a responsibility to provide a safe and affirming educational environment for all students, including gender expansive students," Oregon Department of Education Director Colt Gill said. "Affirming and supportive educators, schools, families, friends, and communities are shown to increase academic success, feelings of belonging, and reduce negative mental health outcomes."
"These gender-affirming best practices from the Oregon Department of Education will help our schools to build safe learning environments where gender expansive students feel welcome, accepted, and celebrated for who they are," said Governor Kate Brown. "It's critical that we continue to work towards ensuring that Oregon's gender expansive students have access to all the same opportunities for learning, achievement, and success as their peers––without fear of discrimination and harassment. If you are a gender expansive student in Oregon, please know this––you are seen, you are loved, and you will always have a place in Oregon's public schools."
The ODE describes the guidance as "developed with input from over 500 students, parents, community members, educators, district leaders, statewide education partners, LGBTQ2SIA+ community-based organizations, culturally-specific organizations, the Oregon Health Authority (OHA), and ODE staff from many offices and teams. This updated guidance clarifies new and evolving laws and policies in order to address the diverse needs of a broad range of gender expansive students and the school districts who serve them."
A D V E R T I S E M E N T

A D V E R T I S E M E N T
This guidance update replaces the previously released Guidance to School Districts: Creating a Safe and Supportive School Environment for Transgender Students from 2016. ODE's 2016 guidance was one of the first statewide guidance documents in the nation to assist K-12 schools to synthesize state law, federal law, and best practice in order to support transgender students.
Key Points In The Updated Guidance:
Expanded and clarified support for all gender expansive students, including but not limited to transgender, nonbinary, two spirit, intersex, agender, genderqueer, and genderfluid identities.
Recommendations for merging legal requirements with best practice in the classroom, in school activities, in school policies and procedures, and more.
Additional implementation examples grounded in the technical support requested by Oregon school districts. Additional Resources For School Districts, Students And Families
Alongside the guidance, ODE is releasing a set of tools that offer districts best practices and recommendations to implement gender-affirming practices each day. At the request of students and community members, there are also student- and family-facing resource documents that outline the support that can be requested and affirmed within Oregon public schools and communities.
For School Districts:
For Students and Families:
The publication of this guidance comes during a tumultuous time for LGBTQ2SIA+ communities nationwide, as well as in Oregon. In the face of ongoing anger and violence, gender expansive students are resilient, as are the LGBTQ2SIA+ communities that lift them up all across Oregon.
8% of Oregon students
who identify as transgender, questioning, or gender expansive are part of our communities and our classrooms, our school plays, our after school clubs, our bands and orchestras, our leadership programs, and our sports teams. LGBTQ2SIA+ youth report finding
sources of joy
in self-acceptance, supportive teachers, falling in love, playing sports, parental support, LGBTQ2SIA+ student clubs, and affirming friends, among others.
A D V E R T I S E M E N T
A D V E R T I S E M E N T
As directed by the State Legislature in 2021, this guidance is one way ODE is prioritizing the
LGBTQ2SIA+ Student Success Plan
strategy which states, "ODE demonstrates leadership to districts, schools, and families by collecting and disseminating resources, providing guidance and coaching, addressing violations of policy in a timely manner, and proactively building districts' capacity to create trusting, connected and inclusive environments." (Student Success Plan Domain 3, Objective 2).
"It is our responsibility to move beyond mere tolerance and inclusion toward respectful, affirming, and celebratory school communities where all students belong and succeed," Gill said. "Gender expansive students who are absent due to fear, or who spend their school day feeling unsafe, are prevented from accessing their right to an education. In partnership with each of our school districts, we can make 2023 a year of wraparound support for LGBTQ2SIA+ youth in Oregon."
--Staff Reports
| | |
| --- | --- |
| Post Date: 2023-01-05 11:27:32 | Last Update: 2023-01-05 12:09:21 |