Pardons for prior marijuana possession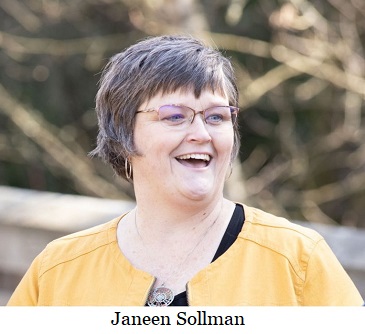 S
enator Janeen Sollman (D-Hillsboro) speaks out regarding the double homicide in Washington County on November 16. The suspect, Carlos Jimenez-Vargas, is believed to have killed his wife and her sister, Gabriela Jimenez and Lenin Hernandez-Rosas, then shot himself. He was previously arrested six weeks earlier and charged with fourth-degree assault, strangulation, second-degree invasion of personal privacy, luring a minor, unlawful use of a weapon and menacing. Senator Sollman, board member of the Washington County Family Justice Center, is using this tragedy to expand pretrial release assessments to include crimes of domestic violence and personal violence, such as strangulation.
"As someone that grew up in a home where domestic violence was present," she said. "I know that domestic violence is about negative, and often violent control. Early in the 2023 legislative session, I will be looking at how different courts address these issues in order to help prevent tragedies like this from occurring and will be working with all advocates interested in working on this issue."
Meanwhile, Oregon Governor Kate Brown grants another round of pardons for prior marijuana possession that will impact an estimated 45,000 individuals across the state and forgive more than $14,000,000 in associated fines and fees. The pardon will remove 47,144 convictions for possession of 1 ounce or less of marijuana, in pre-2016 cases in which the person was 21 years of age or older, where this was the only charge, and where there were no victims. This pardon does not apply to any other offense related to marijuana or other controlled substances. It eliminates barriers for thousands of people seeking employment, housing, and educational opportunities who have otherwise been ineligible
Governor Brown said, "We are a state, and a nation, of second chances. Today, I am taking steps to right the wrongs of a flawed, inequitable, and outdated criminal justice system in Oregon when it comes to personal marijuana possession. For the estimated 45,000 individuals who are receiving a pardon for prior state convictions of marijuana possession, this action will help relieve the collateral consequences arising from these convictions."
A D V E R T I S E M E N T
A D V E R T I S E M E N T
Following the Governor's pardon, the Oregon Judicial Department will ensure that all court records associated with these pardoned offenses are sealed, removing housing insecurity, employment barriers, and educational obstacles.
This follows the release of 953 convicted felons earlier this year that included more than 70 people who committed crimes as juveniles including murder. There were a lot of questions in a lawsuit about the constitutional and statutory rights of victims. However, the courts sided with Governor Brown.
Oregon has set a precedent passing laws that protect rehabilitation of inmates. So it shouldn't be a surprise when courts seem to side with predators rights. Can Senator Sollman bring back constitutional and statutory rights in the way courts look at victims?
--Donna Bleiler
| | |
| --- | --- |
| Post Date: 2022-11-23 16:48:12 | Last Update: 2022-11-23 20:24:08 |