On this day, September 22, 2001, Katie Harman, Miss Oregon, was crowned Miss America for 2002.
Democrats appear on track to lose their supermajority
Oregon Senate Democrats met at Salishan Resort to choose their nominee for Senate President. The choice of Senator Rob Wagner (D-Lake Oswego) to replace the retiring Peter Courtney -- known for his commitment to the institution and bipartisan solutions -- suggests a new direction.
"Oregonians are facing a number of crises that require action from the Oregon Legislature," said Senate Republican Leader Tim Knopp (R-Bend). "With close results in several key Senate elections, and the end of the supermajority, voters indicated they want their elected officials to work together in a bipartisan fashion now more than ever."
"I am disappointed that Democrats first step in preparation for the 2023 Session is to designate a new nominee for Senate President without seeking any input from Republicans. Senator Wagner has shown he is untrustworthy, deeply partisan, and doesn't have the necessary skills to run the Senate in a bipartisan fashion. There are no votes in the Senate Republican caucus for Senator Wagner."
If Democrats are intent on uniting Oregon to fix our problems, Republicans are all in. If Democrats want to run a progressive agenda to pay back their supporters, they can expect total opposition."
While certification will not occur until December, Democrats appear on track to lose their supermajority and hold their Senate majority by a small margin. The combined total margins in Senate District 3 and Senate District 20 are approximately 2,850 votes.
--Staff Reports
| | |
| --- | --- |
| Post Date: 2022-11-23 15:13:41 | Last Update: 2022-11-23 20:19:59 |
"Innovative efforts that actually reduces carbon emissions"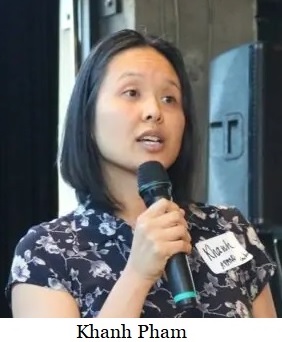 D
espite the attacks by Oregon's Governor Kate Brown, and Governor-Elect Tina Kotek on natural gas suppliers, NW Natural Gas continues to prove they are a viable carbon neutral option. Representative Khanh Pham (D-Portland), co-sponsored
HB 2021 (2021)
, said the bill "builds on existing energy policy to ensure Oregon's electricity is generated from clean energy and carbon-free resources like solar and wind energy by 2040." Her testimony neglected to mention it halts growth in natural gas usage.
HB 2021
implants into law a requirement for retail electricity providers to reduce greenhouse gas emissions associated with electricity sold to Oregon consumers to 80% below baseline emissions levels by 2030, 90% below baseline emissions levels by 2035, and 100% below baseline emissions levels by 2040.
Oregon government has not made it clear to Oregonians that not all electricity is carbon neutral. It takes coal, or oil or natural gas to produce electricity. In a study by Charles Frank, Brookings Institution, he made a comparison of baseline net cost of five options to replace coal. The net cost per KWH for Wind is 5.64 cents, Solar is 18.74 cents, Hydro is -.33 cents, Nuclear is 1.04 cents, and Gas CC is -3.18 cents. What the carbon neutral proponents want you to pay is an additional 21.92 cents per KWH for solar electricity, and for wind an increase of 8.82 cents per KWH.
The benefits of reducing carbon emissions do not appear to be cost effective for higher priced options. According to Frank's report, the cost of reduced emission benefits are: Wind is 4.77 cents, Solar is 5.11 cents, Hydro is 4.83 cents, Nuclear is 5.16 cents and Gas CC is 3.46 cents. Frank answers the question of why the costs per KWH of wind and solar are much higher, and the benefits not much different, than the other three low-carbon alternatives. Costs are higher due to cost to build a wind or solar plant, they operate at full capacity only about 15 percent of the time, and output is highly variable. Frank estimates that it takes at least 7.3 solar plants and 4.3 wind plants to produce the same amount of power as one Hydro or nuclear or coal or gas-fired plant. He suggests that renewable incentives that favor wind and solar are very expensive and inefficient way to reduce carbon dioxide emissions.
A D V E R T I S E M E N T

A D V E R T I S E M E N T
Last year Northwest Natural presented
Vision 2050: Destination Zero
, an in-depth report that shows multiple scenarios for how NW Natural can achieve carbon neutrality, a low-carbon energy future in reducing greenhouse gas emissions. This report analyzes potential scenarios in which NW Natural could achieve carbon neutrality by 2050 for the energy services they provide to 2.5 million residents.
Emerging new technologies can play a role in decarbonizing non-renewable gas supplies through the direct capture of carbon dioxide at the point of combustion. These emissions can be sequestered or utilized, giving rise to the category of carbon capture, utilization, and storage.
NW Natural has market-ready technology in the pilot phase of deployment designed for natural gas utilities. They are piloting the CarbinX unit, manufactured by the Canadian-based CleanO2 firm, which draws a fraction of the flue gas from natural gas-fired appliances and mixes that gas with potassium hydroxide to produce potassium carbonate. The initial model is expected to capture 20% of the CO2 in the flue stream and eventually rise to 100% in 2030. The CarbinX device is best suited for larger facilities like indoor aquatic and recreation centers or hotels with on-site laundry, places that use relatively stable amounts of natural gas.
NW Natural is also partnering with Modern Electron on another pilot project to turn methane into clean hydrogen and solid carbon to go live in early 2023. All these innovative efforts that actually reduces carbon emissions, unlike HB 2021, have fallen on deaf ears with the Oregon legislature's majority party.
--Donna Bleiler
| | |
| --- | --- |
| Post Date: 2022-11-22 06:54:19 | Last Update: 2022-11-21 22:27:48 |
U.S. Senate declares emergency is over
T
he Biden Administration is fighting back against Senate Republican along with 13 Democrats who voted to put an end to the notion that COVID is still an emergency.
Senate Joint Resolution 63
is intended to put an end to a national emergency declared by the President on March 13, 2020. Senator Roger Marshall, a physician from Kansas, forced the issue onto the Senate floor, but Joe Biden says he needs an "emergency" to fund things like student loan forgiveness.
Now that Nancy Pelosi is out of the picture, this vote may get enough bipartisan support to put a bill on the president's desk. However, Joe Biden says he will veto it, saying the bill would end the national emergency "abruptly and prematurely."
Governor Kate Brown is desperately trying to keep the crisis mentality going in Oregon to test out the newly passed authority given to the Oregon Health Authority. The shortage of nursing and professional staff created during the COVID emergency is having a lingering effect. Many were forced to quit because they refused to take a vaccine that is now being suspended or banned in India, Italy, France, Germany, Denmark, Finland, Sweden, Norway, Iceland, Austria, Bulgaria, Romania, Estonia, Lithuania, Luxembourg and Latvia. In the U.S., a year ago, twelve state governors signed legislation restricting COVID-19 vaccine mandates.
A D V E R T I S E M E N T

A D V E R T I S E M E N T
Still Governor Brown continues to tell healthcare workers they can't help with the shortage of nurses if they choose to not vaccinate or qualify for an exemption.
SB 1529
carried by Senator Deb Patterson (D-Salem), passed on partisan lines against overwhelming opposition concerned with the unfettered powers given to the Health Authority whenever an emergency is declared or to declare an emergency with the governor's approval. SB 1529 allows the Public Health Director to direct and deploy
State Emergency Registry of Volunteers in Oregon (SERV-OR)
, a database of healthcare professionals volunteering their services including those licensed in other states that can practice in Oregon upon declaration of an emergency.
The Governor's executive order will give hospitals additional flexibility to staff beds for children, allow them to draw on a pool of medical volunteer nurses and doctors from other states (SERV-OR), and take other steps to provide care to pediatric patients. One may ask what the emergency really is since SERV-OR data base includes 5,150 Oregon licensed professionals that could fill in without an emergency. There is an additional 224 with dual license in Oregon and another state, and 75 out-of-state license holders.
There is no vaccine for RSV, so why does Governor Brown and OHA continue to block Oregonian professionals that aren't vaccinated in the light of national bi-partisan support declaring the emergency is over?
--Donna Bleiler
| | |
| --- | --- |
| Post Date: 2022-11-21 08:30:31 | Last Update: 2022-11-21 19:55:37 |
"We are more likely to have a recession than not"
T
he Multnomah County Budget Office
delivered an update
to its five-year budget outlook Tuesday, Nov. 15, projecting a growing gap between revenues and expenses in the most recent General Fund forecast.
The five-year forecast is meant to help the Board of County Commissioners assess the long-term financial implications and stability of both current and proposed policies and programs. The forecast anticipates a deficit of $2.6 million for fiscal year 2024, which starts July 1, 2023, and lasts through June 30, 2024. The deficit is expected to grow to $15.4 million by FY 2028.
Business income tax and property tax collections are steady, said Jeff Renfro, the County's economist. But they may be offset by factors including personnel cost increases in light of new labor agreements, growing recession risks and continued uncertainty over inflation.
"I will just say now I think we are more likely to have a recession than not," Renfro said. "And we are incorporating that into some of our assumptions."
Additionally, one-time-only funding from the American Rescue Plan Act, which spent taxpayer dollars a series of poverty, homelessness and public health programs during the pandemic, is set to expire. The fiscal impact of continuing those programs would surely add costs.
While the most recent data shows that inflation may be cooling down, Renfro said, the Federal Reserve may keep interest rates higher for longer than initially planned to ensure inflation eases. Each month that passes with higher interest rates increases the risk of recession, Renfro said.
Moving forward, Renfro said, he is expecting more pressure from inflation and rising personnel costs. Reduced profits would reduce County tax revenues.
In FY 2023, Renfro said, the County could see its business income tax revenue down 12% from the previous year.
The contradiction, Renfro said, is that household incomes continue to rise. Households have more savings than in the past. That means households are able to continue driving consumption, which is good for the economy.
I
nflation and the increase in interest rates have also reduced housing affordability, which affects lower-income households the hardest. The decrease in housing affordability will be exacerbated by interest rate increases in the medium term, as the slowdown in housing construction will make the housing shortage worse. Data from the Budget Office's new Data Library, created by College to County intern Pari Magphanthang, confirmed these already existing, stark disparities.
Commissioner Jessica Vega Pederson
, a Democrat who served two terms as an Oregon legislator said rising interest rates underscore the need for "mitigating those disproportionate impacts through Congressional action like rental assistance or child supports or construction loans."
A D V E R T I S E M E N T

A D V E R T I S E M E N T
Airport travel rebounds, but uncertainty remains on downtown business trends.
The restrictions of the covid pandemic devastated domestic air travel at Portland International Airport.
But even as air travel has been slow to recover, motor vehicle rental tax collections have returned to normal. That's because rental car prices are higher. Motor tax revenue also has rebounded to normal levels.
"My assumption going forward is that, as the supply chain issues and the higher price issues start to unwind, we will continue to get kind of incremental growth in traffic through Portland International Airport," Renfro said.
Renfro noted a surprising uncertainty in the downtown Portland commercial market. Many spaces, especially downtown, remain under lease despite not being occupied on a consistent basis. It's unknown what will happen to the commercial real estate market as more of those leases expire.
Based on the structure of the County's property tax system, Renfro said, risk to the County's ledger from the commercial real estate market is somewhat limited. But property taxes account for 60% of the County's revenues, so even a small change will have some effect.
On Dec. 9, the Budget Office will release its annual budget manual and guidance to help departments prepare their FY 2024 budgets. Then, on Feb. 13, 2023, the departments will submit their budgets to the Budget Office. On Feb. 24, the Budget Office will post those program offers online.
The Budget Office will also deliver two more budget forecasts: one in March 2023 and one in May. On April 27, the Chair's Office will release its proposed budget, with adoption scheduled for June 18.
--Ben Fisher
| | |
| --- | --- |
| Post Date: 2022-11-20 08:05:41 | Last Update: 2022-11-20 09:02:20 |
"We will not be focusing investigations on magazine capacity issues."
T
he passage of Oregon ballot measure 114 is slated to go into effect on December 8, 2022, despite the fact that ballots are still being counted, according to the Oregon Secretary of State. This measure is a prime example of the state divide passed by only four counties and rejected in 29. Only Multnomah, Washington, Lane and Benton counties passed the measure. Now, the rush to purchase a firearm has overloaded the
Firearms Instant Check System (FICS)
.
Several organizations are planning legal action to find at least parts of Measure 114 unconstitutional. Several county sheriffs have released statements.
Marion County
Sheriff Joe Kast
stated efforts will go into developing procedures to comply and monitor potential litigation. "We anticipate significant strain on our limited staffing and resources...we will prioritize our services towards the areas of greatest need to best serve the residents and visitors within Marion County, therefore will not be focusing investigations on magazine capacity issues."
Linn County
Sheriff Michelle Duncan
stated, "This is a terrible law for gunowners, crime victims, and public safety. I want to send a clear message to Linn County residents that the Linn County Sheriff's Office is NOT going to be enforcing magazine capacity limits."
Union County Sheriff Cody Bowen joined with Sheriff Duncan to not uphold the laws under Measure 114.
Malheur County Sheriff Brian Wolfe said in an interview with Truth About Guns, that he also does not intend to enforce magazine capacity limits. "That is just the way it's going to be. The supreme law of the land is a constitution of the United States, and I believe that this measure is totally contrary to the Constitution."
Klamath County
Sheriff Chris Kaber
also believes Measure 114 is unconstitutional, but in a release stated none of the measure outcomes affects their current licensing program.
Jackson County Sheriff Nathan Sickler stated to NewsWatch 12 that making it more difficult for legal gun owners to acquire a gun and repeating background checks does not address the impact that mental illnesses have on gun violence. He is concerned with the number of extra employees that will be required to deal with permits, background checks, safety training, etc.
More county sheriffs are speaking out indicating they will not enforce Measure 114. Among them are Sherman County Sheriff Brad Lohrey,
A D V E R T I S E M E N T
A D V E R T I S E M E N T
The Oregon State Police (OSP) is aware that the public has many questions regarding Ballot Measure 114. The Oregon State Police is working very closely with the Department of Justice, the Oregon State Sheriffs' Association and the Oregon Association Chiefs of Police to assess the required processes that need to be completed to implement this law. OSP, lawmakers and stakeholders must write regulations for the first rules on permits for buying a gun and figure out the cost to enforce.
For the month of November 2022, approximately 63% of the requests received into the FICS unit have been approved. The remaining transactions must be evaluated by an OSP employee to determine what caused the person to be kicked out of the automated process. If applicable a manual correction can be made, and the application can be approved.
OSP suggests checking information when submitting for a Firearms purchase or transfer that could exclude you from the automated process:
If you have ever been arrested or convicted of a crime in Oregon or any other state.
If you have incomplete or incorrect information listed on federal ATF Form 4473. Double-check the information for accuracy.
If your registered DMV address does not match the address listed on federal ATF Form 4473. Update your personal address with DMV.
This unit has been working through these extreme firearms request volumes and will continue to process them as quickly as possible.
The FICS unit's hours of operation are set in statute, and largely determined by retail hours, seven days a week 363 days a year with only Thanksgiving Day and Christmas Day off. Information about the Oregon State Police's Firearms Instant Check System (FICS) including how to complete a Firearm Pre-Purchase Self-Assessment Questionnaire, can be found on their
website
.
--Donna Bleiler
| | |
| --- | --- |
| Post Date: 2022-11-18 06:31:49 | Last Update: 2022-11-17 20:00:25 |
Pediatric cases of Respiratory Syncytial Virus are on the rise
G
overnor Kate Brown has exercised her executive authority under ORS Chapter 401 in response to a surge of pediatric cases and hospitalizations of respiratory viruses, including Respiratory Syncytial Virus -- commonly known as RSV -- across Oregon. The executive order will give hospitals additional flexibility to staff beds for children, allow them to draw on a pool of medical volunteer nurses and doctors, and take other steps to provide care to pediatric patients.
RSV is a common respiratory virus that spreads through virus-containing respiratory droplets produced from coughing and sneezing. For most children, RSV produces mild illness. However, young children are especially susceptible to RSV. Children under the age of two are at increased risk of severe disease.
Since the onset of Oregon's RSV season in late October, the statewide pediatric hospitalization rate has more than tripled, and is likely to exceed its previously recorded weekly hospitalization rate imminently. With only two pediatric specialty hospitals in the state with a pediatric ICU — OHSU's Doernbecher Children's Hospital amd Randall Children's Hospital at Legacy Emanuel – and a third hospital, Providence St. Vincent's Hospital, which has a limited number of pediatric ICU beds — this executive action will help ensure hospitals have the tools they need to care for sick children, both from RSV as well as from other illnesses that may bring kids to the hospital.
"Oregon's nurses, doctors, and hospital staff are deeply committed to caring for our children, and I'm grateful for all the work they are doing under difficult circumstances to help our kids," said Governor Brown. "As the country faces a surge in pediatric RSV cases, we want to make sure Oregon's hospitals have access to the tools they need to provide care for sick kids. For parents, please know you can take steps to reduce the risk of RSV, including practicing the good health and hygiene habits we've learned over the past few years."
A D V E R T I S E M E N T

A D V E R T I S E M E N T
"Like other hospitals in the region and across the country, OHSU Doernbecher Children's Hospital is currently admitting a high number of sick patients. Illnesses have hit our communities hard—and this comes on top of extreme health care staffing challenges which were exacerbated by the pandemic," said Dana A. Braner, M.D., physician-in-chief at OHSU Doernbecher Children's Hospital. "We expect this spike in illness to continue in the coming months. The dedicated staff here at Doernbecher are incredible, and they will continue to provide quality, compassionate care for our patients."
"It's important for parents to remember that while this respiratory season is severe, there are key steps families can take to protect their young children," said Dr. Jim McCord, interim chief medical officer for Randall Children's Hospital at Legacy Emanuel. "Be cautious with your young children around large groups of people, particularly indoors, make sure your child is up to date on flu and childhood immunizations, and everyone needs to wash their hands frequently. Parents should contact their primary care provider with questions or concerns."
State health experts at the Oregon Health Authority encourage all individuals at increased risk of severe disease (and their caregivers) to take steps to prevent RSV and other respiratory infections this flu season.
Stay up to date on flu and COVID-19 vaccinations.
Keep your child home when your child is sick, if possible.
Wash hands thoroughly and frequently.
Keep common, high touch surface areas clean and regularly disinfected.
If you have questions about your child's care, call your health care provider or visit an urgent care center. At this time, hospital emergency departments are strained. Only visit the hospital if your child shows signs of severe illness, such as if your child has trouble breathing.
--Staff Reports
| | |
| --- | --- |
| Post Date: 2022-11-17 06:58:02 | Last Update: 2022-11-16 14:40:52 |
Read has spoken out against attempts by some policymakers to prevent consideration of ESG factors
O
regon State Treasurer Tobias Read pledged his support for decarbonizing the Oregon Public Employee Pension Fund by transitioning to a net zero carbon emission investment portfolio by no later than 2050, consistent with the goals outlined in the Paris Climate Agreement. Treasurer Read announced that he will present the Oregon Investment Council in early 2024 with a comprehensive proposal to implement this goal.
"Today is the first step in what will be a comprehensive and strategic effort to address the impacts of climate change on the funds we manage on behalf of Oregonians," said Treasurer Read, in a
statement released on video
. "Our investment decisions must be driven by financial considerations and investment returns, not politics. The reality is we must reduce the risks that climate change poses to our investments and to the retirement security of Oregon's hardworking public servants and their families."
The Treasurer is one of five voting members of the OIC and serves as the state's chief investment officer. The other four voting members are appointed by the Governor and approved by the Oregon Senate. All members are bound by their fiduciary duty and existing statutory requirements to make the funds they manage as productive as possible within prudent investment standards.
"Addressing the risk of climate change to our investments is critical to our mission to provide a secure retirement to Oregon's teachers, firefighters, nurses, and other hardworking public servants. It will not happen overnight and must be done in a manner that acknowledges both the complexity of our global economy and the urgency of the emerging climate crisis," said Read. OPERF is a globally diversified portfolio totaling approximately $90 billion in assets.
A D V E R T I S E M E N T

A D V E R T I S E M E N T
The plan
, which will be presented for consideration to the OIC in 2024, will be built around the following four components, consistent with Treasury's fiduciary responsibility:
First, the plan will include a pledge to achieve net zero carbon emissions by 2050 or earlier, and outline strategies for achieving that goal.
Second, the plan will establish a baseline emissions measurement and key interim targets for managing climate risks, along with methodologies and frameworks to measure progress on meeting those targets and timelines. It will identify opportunities for expanded investments in low-carbon solutions, and recommend ways to drive enhanced engagement with companies to ensure those companies are addressing their own climate related risks and opportunities.
Third, it will prioritize a review of portfolio investments in carbon intensive activities like thermal coal, tar sands, and natural gas derived from fracking.
Fourth, the plan will also recommend transparency and reporting mechanisms to demonstrate progress on meeting its net zero goals.
Read also said that while his staff develops a net zero plan for consideration by the Council, Treasury must accelerate existing efforts to address climate risks inside the investments currently under management. This includes expanding existing investments in renewable energy and clean tech, continuing efforts to more fully incorporate ESG (Environmental, Social, and Governance) risks into Treasury's portfolio management, and continuing to partner with other institutional investors to push companies to address climate-related risks inside their organizations.
"It is important to maintain strong returns in the pension fund so that current and future retirees have a stable financial future. We must also use every tool we have to fight climate change and protect the vulnerable communities most impacted by it. I am pleased to support Treasurer Read's plan to achieve these objectives," said Senate Majority Leader Rob Wagner.
"The Oregon State Fire Fighters Council supports Treasurer Read's commitment for the responsible decarbonization of the Oregon Investment Council's pension fund portfolio. It is important that the OIC is transparent with PERS members' finances and adopts a policy that reflects our commitment to environmentally sound investment income streams," said Karl Koenig, President Oregon State Fire Fighters Council.
Today's announcement comes amidst an increasing politicization of institutional investing. Read and other institutional investors have spoken out against attempts by some policymakers to prevent consideration of ESG factors in institutional investing.
Senator Elizabeth Steiner Hayward, Co-Chair of the Joint Committee on Ways & Means: "By decarbonizing the pension fund, we can responsibly manage the impacts of climate change on our investments while producing strong returns that will maintain the strength of Oregon's pension fund and our commitment to retirees."
Representative David Gomberg, Co-Vice Chair of the Joint Committee on Ways & Means: "Our coastal communities are uniquely impacted by the effects of climate change. I support Treasurer Read's plan to decarbonize the pension fund, while continuing to generate returns to fulfill our obligations to current and future retirees."
Representative-elect Daniel Nguyen: "By decarbonizing the pension fund, we can responsibly manage the impacts of climate change on our investments while producing strong returns that will maintain the strength of Oregon's pension fund and our commitment to retirees."
Representative-elect Ben Bowman: "Treasurer Read's plan to align the pension fund with the Paris Climate Agreement will help secure a stable financial future for current and future retirees and a healthier and safer climate future for all of us."
--Staff Reports
| | |
| --- | --- |
| Post Date: 2022-11-16 12:45:09 | Last Update: 2022-11-16 14:23:23 |
"Any ballot illegally cast after the deadline diminishes the votes of all"
T
he Oregon Republican Party has announced two legal notices it sent to elections officials across Oregon to ensure a free and fair election.
"All Oregonians deserve a free and fair election," said Oregon Republican Party Chair Justin Hwang, "We follow President Ronald Reagan's approach of 'trust but verify.'"
The Oregon Republican Party has sent a
litigation notice
to all Oregon elections officials challenging the 7,767 ballots that Oregon's Secretary of State ordered to be sent to unregistered voters. Such ballots cannot be counted since Oregon's Constitution requires voters to be registered 20 days before an election in order to vote, and these individuals never registered. The Secretary of State directive already
recognized that these ballots must be separated
, and the Oregon Republican Party is simply verifying that the Secretary of State's directive is followed.
A D V E R T I S E M E N T
A D V E R T I S E M E N T
Previously, the Oregon Republican Party sent a
litigation notice
to all Oregon elections officials challenging ballots received after election day without postmarks or other postal indicators showing timely mailing. Such ballots cannot be counted under federal law and the Oregon Constitution. Oregon's elections officials have repeatedly told voters in the lead up to this election that all mailed ballots "must be received or mailed with a valid postmark by 8 PM Election Day" in order to count, and they need to follow through on that promise.
"Every eligible voter should have the opportunity to vote, and any ballot illegally cast or improperly counted after the deadline diminishes the votes of all Oregonians," said Oregon Republican Party Chair Justin Hwang.
--Staff Reports
| | |
| --- | --- |
| Post Date: 2022-11-15 16:17:51 | |
Police presence has a positive impact
S
alem Police officers arrested a middle-school student as part of the recent investigation into threats made against the Parrish and Houck Middle School campuses on a social media platform. Police dispatch center began receiving multiple calls from concerned parents regarding threats on Sunday.
The Police Department and Salem-Keizer Public Schools worked with the assistance from the FBI to determine the source of the alarming messages and arrested a 12-year-old Salem-Keizer Public Schools student involved in the incident. Detectives confirmed the threats were not credible, and the safety of the schools was never in jeopardy.
Within a day there was a drive-by shooting in front of Jefferson High School in Portland that left a student in the hospital with a shoulder injury. The second incident in a month.
In the last 27 years, Oregon has witnessed four in school shootings. That is four too many. In 1998, a 15-year-old began shooting at Thurston High in Springfield leaving 29 victims with four fatalities. In 2007, a 15-year-old Springwater Trail High, Gresham, student shot from outside at the windows of two classrooms with a high-powered rifle leaving ten victims. In 2014, a 15-year-old shot a student and then himself after wounding a teacher at Troutdale High School. In 2015, a 26-year-old man entered Snyder Hall, Umpqua Community College, killing nine people and wounding another eight.
These young people are still fresh in minds of parents. Many grew up respecting law enforcement and never expected to see police in the halls of our schools, but then the unthinkable happened and we welcomed their friendly faces to protect our children.
A D V E R T I S E M E N T

A D V E R T I S E M E N T
Then the forces of BLM dominated the legislative environment, and the Senate Interim Committee on Education, chaired by Senator Michael Dembrow, in 2021 introduced
SB 238
. The bill prohibited district school boards or superintendents from approving a contract or other agreement that would provide for members of law enforcement to be assigned to schools or school district and redistributes the funds. The bill did not pass out of committee before adjournment. The bill followed passage of a law in 2017 that allows school districts to ban concealed handguns on school grounds.
We've gone from fear tactics over school shootings and providing security, fencing schools and requiring ID to enter, to appeasing rioters entertaining their tales of fear, to removing security from some schools and making them gun free zones. The racist stories told during the riots did not reflect any incidents with school security. Quite the opposite. They told stories of friendship, support and kindness. It's been six years since the last shooting incident at a school in Oregon.
That doesn't mean the law enforcement presence isn't needed any more, it does mean their presence has had a positive impact.
--Donna Bleiler
| | |
| --- | --- |
| Post Date: 2022-11-15 07:46:20 | Last Update: 2022-11-15 12:51:13 |
Shellfish alert has ended
T
he Oregon Department of Agriculture and the Oregon Department of Fish and Wildlife announce a new shellfish opening. All mussel harvesting is now open from the Washington border to the California border. Recent samples indicate levels of the marine biotoxin domoic acid are below the closure limit for two consecutive weeks.
Razor clam harvesting is closed from the Washington border to the California border for elevated levels of the marine biotoxin domoic acid.
Bay clam and crab harvesting remain open along the entire Oregon coast. Oregon Department of Agriculture will continue to test for shellfish toxins twice per month, as tides and weather permit. Reopening an area closed for biotoxins requires two consecutive tests with results below the closure limit. Contact Oregon Department of Fish and Wildlife for recreational license requirements, permits, rules and limits.
--Ritch Hanneman
| | |
| --- | --- |
| Post Date: 2022-11-14 14:48:16 | Last Update: 2022-11-14 16:58:02 |
"More than a quarter billion in funding"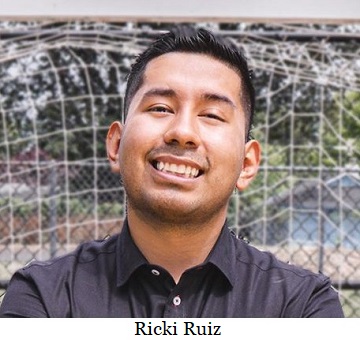 T
he Joint Task Force on Addressing Racial Disparities in Home Ownership was created by the legislature in 2021 through
HB 2007
and the final report was adopted on October 14, 2022. The committee was co-chaired by Representative Ricki Ruiz (D-Gresham) and Senator James Manning Jr (D-Eugene). The
adopted report
includes an increase of more than a quarter billion in funding, legislation, eliminate barriers and discrimination issues that reduces homeownership among people of color in Oregon.
The bill was seemingly to address disparities, even though disparities are well covered in laws.
The Unites States Civil Rights Act of 1964.
Oregon Bureau of Labor and Industries, discrimination at work, in housing, public places, discrimination based on race, color, national origin, disability, gender orientation/identity, and equal pay.
ORS Chapter 659A. Unlawful discrimination in Employment, Public Accommodations, Real Property Transactions, Administrative & Civil Enforcement.
A D V E R T I S E M E N T

A D V E R T I S E M E N T
Was this really about disparities? The Task Force
adopted 11 recommendations
, $264,200,000 funding that is mostly recurring, plus increases taxes on second homes and adds new programs including government purchase of parcels and homes through selected organizations. The 11 recommendations are:
Support the budget request for Oregon Housing and Community Services.
Individual Development Accounts to support OHCS request $35 million biennial funding. Offset by eliminating the Mortgage Interest Deduction on second homes.
Allocate $10 million for down payment assistance to be distributed through cultural and tribal organizations, and $25 million for Flex Lending Program borrowers primarily for those without tax ID numbers.
Allocate $4 million to tribal homeownership, $4.8 million to homeownership centers and culturally responsive organizations, and $200,000 for training for housing counselors.
Allocate funding to OHCS to inventory and develop pre-purchase counseling and educational materials in five languages.
Develop appraiser training and education requirements.
Add $5 million for positions at the Fair Housing Council of Oregon, Bureau of Labor and Industries, and Department of Justice.
Work group on tax credits to address investor ownership and encourage the return of existing homes to the homeownership market.
Allocate $30 million for a pilot providing 100 percent funding of the home purchase price within the Flex Lending Program in partnership with financial institutions.
Allocate $100 million per biennium to subsize 500 homes less than $200,000 and pre-development costs. Create a new $30 million fund to purchase 200 parcels per biennium at zero percent interest. Allocate $20 million to OHCS to invest in community-based, innovative models to increase homeownership for communities of color.
Subsidize interest rates on certain 15-year or 20-year mortgages to fast track the equity gained for eligible borrowers.
Will these recommendations resolve inequities without creating new inequities? To be constitutionally sound, "equal treatment under the law," it isn't equal ownership, but equal opportunity. To rob taxpayers to grow government programs in the name of equity won't solve a homeless crisis that has been touted as Oregon's number one issue.
--Donna Bleiler
| | |
| --- | --- |
| Post Date: 2022-11-14 14:38:04 | Last Update: 2022-11-15 13:10:59 |
The Oregon Governor commands a great deal of power
T
he Governor of Oregon is undoubtedly the most powerful elected official in Oregon. In addition to the bully pulpit and the ability to veto bills, the Oregon Governor commands a great deal of power.
Executive Appointments
Most large and medium-sized state agencies set policy based on a commission. These commissions are all
executive branch commissions
made by the Governor. This is a tremendous amount of power. Additionally, the Governor appoints agency heads.
Is the Oregon Department of Fish and Wildlife going to concern itself more with providing hunting and fishing opportunities for Oregonians, or are they going to be focused on conservation? Is the Department of Environmental Quality going to be focused on helping industry comply with regulations or are they going to crack down and issue as many fines as possible? Is the Department of Human Services going to be focused on getting people off assistance and on to self-sufficiency or are they going to be recruiting more people into the system?
Line item veto
Unknown to many, the Oregon governor has a line item veto on spending bills. Though it may not be used often, its threat can have a chilling effect on appropriations. Article V, Section 15a of the Oregon Constitution says ,"The Governor shall have power to veto single items in appropriation bills, and any provision in new bills declaring an emergency, without thereby affecting any other provision of such bill."
Call Special Session
Article V, Section 12 authorizes the governor to call special sessions of the legislature. It says, "He may on extraordinary occasions convene the Legislative Assembly by proclamation, and shall state to both houses when assembled, the purpose for which they shall have been convened."
Negotiating with Public Employees
The Governor unilaterally negotiates with government employee unions, including pay, benefits and working conditions. The legislature is left to come up with whatever money is necessary to fund what the governor has promised.
--Staff Reports
| | |
| --- | --- |
| Post Date: 2022-11-13 11:12:07 | Last Update: 2022-11-13 20:29:11 |
Read More Articles