Provider reimbursements to increase with new law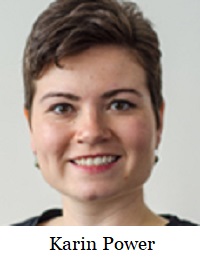 C
hild care reimbursement
rates are increasing
for providers caring for children of families who receive support with child care expenses through the Oregon Department of Human Services (ODHS).
ODHS pays child care providers for child care provided to families receiving child care assistance through the Employment Related Day Care (ERDC) and the Temporary Assistance for Needy Families (TANF) programs.
The new child care reimbursement rates are effective June 1, 2022 and increasing due to the passage of
House Bill 4005
of the 2022 Oregon State Legislative Session.
HB 4005 was passed at the request of Representative Karin Power, a Democrat from Portland. It passed through the super-majority Democrat legislature in Oregon by declaration of an emergency.
Representative Power has since said that she will not run again for her position at the state legislature, citing too low of pay.
The average monthly reimbursement rates for full-time care are increasing by:
18% for family, friend and neighbor care
Between 6 and 20% for child care centers
Between 11 and 25% for licensed home-based care
"For many families the cost of child care can be a barrier to meeting their goals and entering and staying in the workforce," said Claire Seguin, deputy director of the ODHS Self-Sufficiency Programs. "These reimbursement rate increases will ensure families have equal access to quality child care."
A D V E R T I S E M E N T
A D V E R T I S E M E N T
"As our child care system continues to struggle with staffing shortages and lack of child care supply, this is an important first step to ensure our child care providers are paid a fair wage," said Oregon Early Learning System Director Alyssa Chatterjee. "I appreciate the Legislature's investment in our system."
Actual child care reimbursement rates vary depending on provider type, child age and what community the provider is in.
A complete list of reimbursement rates can be found
online
.
ERDC helps eligible families pay for work-related child care expenses, including registration and enrollment fees. ERDC is a subsidy program, which means some families, depending on their income, may be required to pay a copay.
--Bruce Armstrong
| | |
| --- | --- |
| Post Date: 2022-06-21 11:47:11 | Last Update: 2022-06-21 20:20:09 |