The cash race is tight. Wait until the ballots come in.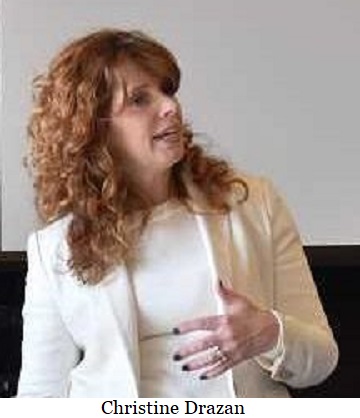 L
ed by former Houser Republican Leader Christine Drazan (R-Canby) largely on the backs of business lobby interests, Republicans in a crowded Gubernatorial field compete for cash. Of 18 filed candidates, ten have raised over $100,000, including late entrant Lake Oswego Business Consultant and Attorney Bob Tiernan, who has lept into second place ahead of Sandy Mayor Stan Pulliam, self-employed editor and publisher Bridget Barton, West Salem Oncologist Bud Pierce and Southern Oregon technology executive Jessica Gomez.
Drazan has spent more raw dollars than any other candidate. Jessica Gomez has spent the largest proportion of her cash among the leaders.
The fundraising field thins after that. Baker City Mayor Kerry McQuisten and Alsea School District Superintendent Marc Thielman -- both favorites of the generally more conservative GOP base -- lag behind the field in fundraising. Two others have dropped out of the race, Jim Huggins and Reed Christensen, and a few more have no or very little money reported raised in their PACs.
Nearly all -- with the exception of Barton -- have spent over half their cash so far. This shouldn't be surprising in a race this crowded, but whoever wins will have to face the public employee union backed Democrat as well as the well-funded campaign of State Senator Betsy Johnson (D-Scappoose) who is running as an independent, and need not fund a primary challenge. Johnson has reported raising over $6.4 million with just under $6 million in the bank.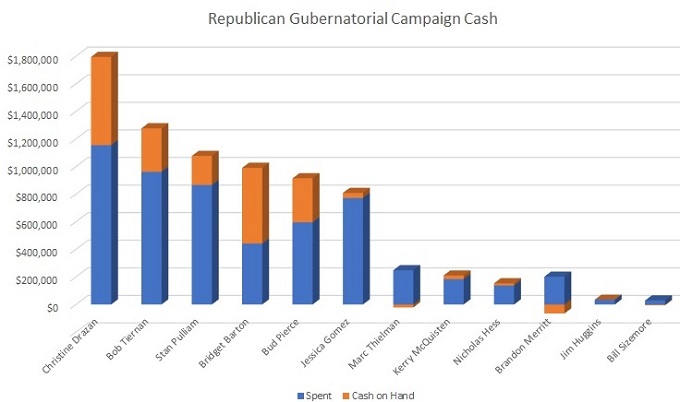 The cash spent and cash on hand -- the two combined equals money raised -- doesn't always tell the whole story. For instance, West Salem physician Bud Pierce is expected to self-fund his own campaign and may transfer money in an "as needed" basis. Bill Sizemore certainly has some sources of income that he can tap into.
Campaign cash is very important in a statewide race such as this where a candidate may have a popular message, but inability to communicate with voters may hold them back.
--Staff Reports
| | |
| --- | --- |
| Post Date: 2022-04-17 10:07:31 | Last Update: 2022-04-17 10:59:31 |