On this day, June 4, 1990, Janet Adkins, age 54, of Portland, became the first person to use a suicide machine developed by Dr. Kevorkian. This began a national debate over the right to die.
Also on this day, June 4, 1999 a federal judge in Portland ruled that AT&T must open its cable lines to competitors.
Also on this day, June 4, 2017, a pro-Trump rally and counter-protest in Portland was marked by multiple arrests and clashes.
Public concern dismissed
T
he Oregon School Activities Association (OSAA) Handbook, Executive Board
Policy 40
, Gender Identity Participation, developed in consultation with the Oregon Department of Education is in direct conflict with Title IX.
OSAA Executive Board may have consulted with ODE, but there is no public input at their meetings.
These rights conflict with Title IX, a congressional act passed in 1972 to defend women's rights in educational institutions.
Now the Salem-Keizer Public Schools adopted a series of administrative policies based on Policy 40 that may be coming to other school districts.
It focuses on transgender student rights. The policy addresses: 1) using the bathroom/locker room of choosing; 2) playing on gendered sports teams of their choosing; 3) All school libraries to have trans-affirming literature; 4) Schools will provide students with and assist them in providing detailed transition plans, and the unsupportive parents will not be allowed to know; 5) The plan also describes how to respond to staff that don't use the right pronouns or support of the student's transition plan.
Salem-Keizer adopted the following administrative rules:
FAC-P022 Accessible Facilities for Students and Staff of all Genders
Scope: Students, staff, and district visitors shall be provided access to gender-specific facilities at school consistent with their gender identity. Access to private facilities based on privacy, safety, or other concerns will also be made available to the extent possible.
INS-A040 Transgender, Nonbinary, and Gender Nonconforming Student
To change the outcome for our trans students, the District must apply an equity lens to all relevant policies, programs, and practices so that all trans students in our district are receiving the same degree of comprehensive care and education of other Salem-Keizer students.
INS-P038 Protecting Transgender Student Privacy
Scope: This procedure outlines the steps that district staff should take in order to protect the privacy of a student when they wish to affirm their identity at school as two-spirit, transgender, nonbinary, or another gender nonconforming identity.
INS-P039 LGBTQ+ Affirming Education
Scope: This procedure outlines how district staff and teachers, program associates, and administrators will create an inclusive and encouraging environment for students of all genders and sexualities.
">INS-P040 Accessible Athletics for Transgender, Nonbinary, and Gender Nonconforming Students
Scope: This procedure outlines how athletics will be accessible to all students, including transgender, nonbinary, and gender nonconforming students.
The school board is failing to recognize the biological physical difference between male and female allowing physically developed males to compete in female competitive sports.
A D V E R T I S E M E N T

A D V E R T I S E M E N T
A
ccording to the new rules, every student who participates in OSAA (Oregon School Activities Association) team athletics will be considered for eligibility on the team that most aligns with their gender identity, regardless of whether the student has undergone any medical gender-affirming treatment.
If a school wants to be competitive, over time female students will be pushed out by a team of more muscular transgender athletes. Where is the equity they so highly value?
The Salem-Keizer School Board references the OSAA Handbook, Executive Board Policy 40. Larry Ramirez, Director of Salem-Keizer High School Education, serves on the OSAA Board. The Salem-Keizer School Board adopted these policies on February 15, 2022, but there appears to be no agenda item or public comment recorded to verify that parents knew these policies were being considered. Salem-Keizer School Board has not responded.
--Donna Bleiler
| | |
| --- | --- |
| Post Date: 2022-04-16 12:34:40 | Last Update: 2022-04-16 13:11:08 |
The Trusted Info 2022 Campaign includes public service announcements
A
ccording to Secretary of State Shemia Fagan, "False election information is a growing problem in Oregon and around the country." She has launched a new initiative to -- in her words -- "prebunk" false information by "getting accurate information in front of voters before they are exposed to misinformation."
"Our best tool in the fight against false information is true information," said Secretary of State Shemia Fagan. "We are committed to reaching Oregon voters early and often so the first thing they hear about Oregon elections is the truth." Fagan has been under fire for
politicizing the office of the Secretary of State
and for failing to provide statutorily required voter information in a timely manner following redistricting.
Trusted Info 2022 is part of a national effort led by the National Association of Secretaries of State. In Oregon, the campaign will include:
1. Public service announcements done in partnership with Happylucky, a Portland-based design firm. These include animated videos, radio spots, and graphics for print and social media in the five commonly spoken languages in Oregon.
The first public service announcement on closed primaries has been produced. The second public service announcement on the postmark rule will be available by April 26, the day before ballots are mailed.
2. Updates to Oregonvotes.gov, focusing on providing plain language information on how elections in Oregon work and debunking common myths. This information is included in a new
Election Information
section on the website.
3. Social media campaign designed to reach voters with accurate information in easy to understand and easy to share formats. You can find follow this campaign on the Election Division's Facebook and Twitter pages.
Funding for the project was provided by the Legislature as part of an election modernization fund, repurposed in the 2022 legislative session.
--Staff Reports
| | |
| --- | --- |
| Post Date: 2022-04-16 09:33:54 | Last Update: 2022-04-16 10:00:04 |
Cost of living continues to rise in Oregon
T
ax day has become more and more ominous over the last decade, thanks to tax increases passed by the Oregon Democrats.
Earlier this week, inflation reached a four-decade high as prices soared 8.5% on top of Oregon's extremely high cost of living.
Reports show that Americans will pay $5,200 more this year on things they bought last year because of inflation. Yet, in the last few years, Oregon Democrats have passed massive tax increases – introduced dozens more – and continue to increase the state's spending.
"The dial has moved one way, and it is making Oregon unaffordable for working families and undermining jobs," said Senate Republican Leader Tim Knopp (R-Bend). "Inflation is compounding the pain of these tax-and-spend strategies. The majority in Salem has continued to scheme up ways to take Oregonians' money. Democrats are not satisfied. They have their eye on Oregonians' Kicker refund and their mortgage interest deduction. This avid desire to take Oregonains' money is not sustainable."
In the past few years, Democrats in Salem have pushed through hundreds of millions in new taxes on tobacco, gasoline, health care premiums, small businesses, and a sales tax on businesses operating in Oregon.
A D V E R T I S E M E N T

A D V E R T I S E M E N T
T
hese new taxes, coupled with overreaching regulation, continue to prop up a bloated government bureaucracy that has shown little in the way of results for Oregonians.
Oregon still has one of the worse homelessness problems in the country.
Mental health and addiction treatment are abysmal.
Government-run schools continue to lower standards and fail to teach kids the basics to be ready for the workforce.
If states are the laboratories of democracy, Portland is the petri dish of damaging tax policy. Just in the last decade, Portland has passed new tax after new tax, with little to show for it:
Portland's $12 million Arts tax
Metro's near $250 million income tax
Portland's $60 million climate tax
Multnomah County's $100 million pre-school tax
"If history is any guide, Portland liberals will attempt to export these expensive policies to the rest of the state," Knopp said. "Republicans will introduce meaningful tax relief for consideration in the next legislative session – to make Oregon more affordable and to make our businesses more competitive."
--Bruce Armstrong
| | |
| --- | --- |
| Post Date: 2022-04-15 19:47:28 | Last Update: 2022-04-15 19:58:49 |
Will provide comprehensive review of gambling
L
egislative leaders today announced the formation of a Joint Committee on Gambling Regulation to review the existing policies and structures that regulate state-sanctioned gambling, and take a comprehensive look at the future of the industry in Oregon.
The committee will be tasked with reviewing the existing regulatory and oversight structures for the Oregon Racing Commission and Oregon State Lottery.
"The scope of legal gambling has expanded and changed in major ways in recent years," House Speaker Dan Rayfield (D-Corvallis) said. "Americans spent more money on gambling in 2021 than in any previous year. We must be mindful of the wide-ranging impacts of this growing industry, including on sovereign Tribal governments and Oregonians struggling with addiction. This is an important time to study how other states are approaching this new era, understand opportunities and risks, and ensure we have the right regulatory framework in place as gaming technology evolves."
"It's been 26 years since we last took a real look at gambling in the state," said Senate President Peter Courtney (D-Salem), referring to the 1996 Governor's Task Force on Gaming. "We want to know what is and isn't working. We've given the individuals on this committee a big job. Gambling has a huge impact on our state. I appreciate them for stepping up to the task."
The committee will analyze and produce a report on the existing gambling regulatory structure in the state, the legislature's role in approving expansion or new policies for gambling, the relationship between tribal gaming and state gaming, existing treatment and recovery resources, developments in gambling technology, and more.
A D V E R T I S E M E N T
A D V E R T I S E M E N T
The committee will follow up with recommendations on how the state can strengthen gambling regulations to protect vulnerable Oregonians, clarify the legislature's role in gambling oversight, support economic development and public services, improve coordination with tribal governmental gambling, and enhance funding and programs for addiction prevention and treatment.
The following legislators will be appointed to the joint committee:
Senator Sara Gelser Blouin (D-Corvallis), co-chair
Representative John Lively (D-Springfield), co-chair
Senator Dick Anderson (R-Lincoln City)
Senator Lynn Findley (R-Vale)
Senator Chris Gorsek (D-Troutdale)
Representative Andrea Valderrama (D-Portland)
Representative Kim Wallan (R-Medford)
Representative Boomer Wright (R-Coos Bay)
--Staff Reports
| | |
| --- | --- |
| Post Date: 2022-04-15 10:49:07 | Last Update: 2022-04-16 09:33:54 |
Less timber, fewer jobs, less money for schools. Oh, and get ready to see it burn
O
regon Governor Kate Brown has signed
SB 1546
, the Elliott State Forest Bill, at the Department of State Lands. The Governor was joined by fellow State Land Board members Secretary of State Shemia Fagan and State Treasurer Tobias Read, along with legislative leaders and members of the Elliott State Research Forest Advisory Committee.
The Elliott State Forest is a 91,000 acre forest located in Coos and Douglas Counties in the central Oregon Coast Range. It was established in 1930 as Oregon's first state forest and is overseen by the State Land Board and managed by the Department of State Lands as a Common School Fund land asset.
John Charles with the Cascade Policy Institute noted that "in 1995, when DSL released its first Asset Management Plan, the ESF was given an estimated value of $850 million. Since annual timber growth on the Elliott has exceeded harvest levels every year since then, it's plausible that the forest today is worth more than $1 billion." He chided the bookkeeping that the sale is based on. "So instead of benefiting from timber harvest receipts generated from the ESF, they are making payments to Wall Street bondholders."
According to Governor Brown, "
SB 1546
will implement the State Land Board's vision to keep the Elliott State Forest in public ownership and preserve it for future generations for conservation, economic growth, recreation, education, and forest research. Since 2017, the Department of State Lands has worked with Oregon State University, the Legislature, Tribal representatives, and a diverse group of Oregon stakeholders in a far-reaching collaboration to develop the plan to transform the Elliott into a state research forest."
Article VIII of the
Oregon Constitution
defines the Common School Fund -- which the Elliott State Forest contributes to -- and requires that its revenues go to schools:
Section 2. Common School Fund. (1) The sources of the Common School Fund are:

(e) The proceeds of the five hundred thousand acres of land to which this state is entitled under the Act of September 4, 1841 (5 Stat. 455).

(2) All revenues derived from the sources mentioned in subsection (1) of this section shall become a part of the Common School Fund. The State Land Board may expend moneys in the Common School Fund to carry out its powers and duties under subsection (2) of section 5 of this Article.
The bill decouples the Elliott State Research Forest from Common School Forest Lands and eliminates direction to the State Forester to manage, control, and protect the Elliott State Forest Lands. It creates the Elliott State Research Forest Authority to administer Elliott State Research Forest. As one former lawmaker put it, "it ceases to become a source of revenue for schools and becomes an unwanted toy for Oregon State University and the behest of environmentalists."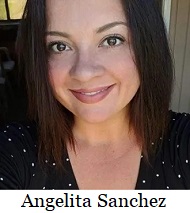 I
n committee testimony, Associated Oregon Loggers Forest Policy Manager Amanda Asher made clear that "As the Elliott State Forest sits idling, it continues to become denser with fuels, more overgrown with unhealthy and competing vegetation and further away from its potential as a sustainable and productive resource." She continued, "the Elliott will be continuing to add significantly to its fuel loading under the proposed management by Oregon State University. AOL is concerned at the lack of management that is proposed for the Forest given the productivity of the asset and by setting such a low threshold, the University has reduced its ability to do certain research."
AOL is not the only ones pointing to the fire threat. According to Co-Director of the Oregon Timber Unity PAC Angelita Sanchez, the Elliott is a "is another tinderbox waiting to explode. It poses a serious threat to adjacent communities."
"Together, we have found a way to sustain the Common School Fund and keep the Elliott State Forest public, all while protecting the Elliott's diverse habitats, guaranteeing long-term public access to the lands, and keeping a door open for economic opportunity for the South Coast," said Governor Brown. "The Elliott State Forest will have a lasting legacy as a research forest that will contribute so much to the development of knowledge around forestry and environmental stewardship."
"The formation of the Elliott State Research Forest shows that Oregonians can come together, work around a common vision, disagree passionately about details, but still find a way to compromise and reach an outcome that represents a real win," said Treasurer Read. "When we step outside of our silos, we can do big things here in Oregon."
Read has long been a supporter of the Elliott transformation. Cascade Policy Institute's John Charles has a different take. "The original concept, as put forward by Treasurer Read in 2017, was that OSU would own and manage the Elliott State Research Forest. But after three years of due diligence, OSU announced it would not assume ownership, due to the financial risk. Also, the ESF has lost money in 7 out of the last 9 years."
Charles continued, "These two facts should make you very skeptical about the promise of financial viability. As legislators, you need to know who will backstop this program if expenses exceed revenues. I've heard advisory committee members say that the new entity will not be coming to the legislature every two years for operating subsidies. But if taxpayers don't bail it out, who will?"
--Staff Reports
| | |
| --- | --- |
| Post Date: 2022-04-15 09:33:12 | Last Update: 2022-04-15 10:21:38 |
It's the latest in a string of resignations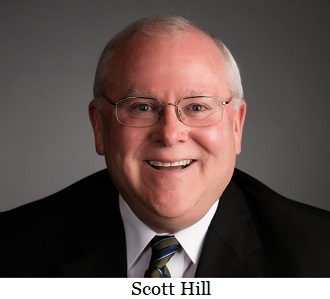 M
cMinnville Mayor Scott Hill announced his decision to resign effective May 24th and move out of state. He was elected City Councilor in 2005. He was appointed Mayor in early 2016 and elected to that office in November of 2016 and again in 2020.
It is likely Councilor Amy Drabkin will finish out Hill's year. The position requires a mayor be elected in the November 2022 general election. Mayor Hill is the latest in a string of recent resignations among elected officials in Yamhill County.
Two Newberg City Council positions were vacated with the early departures of Critical Race Theory activist Bryce Coefield in January and Julia Martinez Plancarte in March. After the effort to Recall Newberg School Board members Brian Shannon and Dave Brown failed in 2021, Inez Perez resigned from the Newberg School Board. Hopefuls for City Council Districts 1 & 4 will be on the November ballot. Councilor Elise Yarnell Hollamon is running for HD 23 against Republican incumbent Anna Scharf. If she's successful, more turnover on Newberg City Council would occur.
McMinnville City Councilor Sal Peralta announced his intention to run for County Clerk in two years. Peralta is active in politics beyond the McMinnville city limits, heading the Independent Party of Oregon, once a growing factor now in the shadow of the large block of Non-Affiliated Voters.
A D V E R T I S E M E N T

A D V E R T I S E M E N T
All the real and potential resignations are from officials who have pursued a progressive agenda. They have championed Diversity, Equity and Inclusion while embracing Environmental, Social, Governance policies to fight climate change. They have championed vaccine and mask mandates and lockdowns. They have endorsed the Recall efforts against the conservative school board members and County Commissioner Lindsay Berschauer. The last of the recall efforts failed three weeks ago. Of Yamhill County's 23 precincts, only four voted in favor of the recall. All four were in McMinnville and are the voting demographic Mayor Hill most relied on.
B
oth Mayor Hill and Councilor Peralta were endorsed by former McMinnville police chief, now retiring State Representative Ron Noble (R-McMinnville). Noble is seeking the nomination of the Republican Party for Congressional District 6 in the May primary. Noble voted for issuing drivers licenses to illegal immigrants in 2018. According to some experts, with those drivers licenses came voter registration. While disqualified from voting in Federal elections, those new voters can and do vote in local elections. Many live in the four precincts that voted to recall Commissioner Berschauer. Many of those were first time voters.
McMinnville has experienced budget difficulties under Hill and five year City Manager Jeff Towery. Goals to address homelessness have not borne fruit. Police struggle to retain an adequate force. The McMinnville rural fire district will join in creating a new layer of administration that will increase the portion of property taxes for rural fire protection from $1.23 per thousand valuation to $2.00, a mere 62% increase in taxes. Jumps in the cost of water, sewer and electricity for citizens are being debated. A new mayor in McMinnville will have his or her work cut out for them.
--Tom Hammer
| | |
| --- | --- |
| Post Date: 2022-04-14 21:55:03 | Last Update: 2022-04-14 22:33:12 |
Candidate suffered a major stroke
On Monday, April 11, Republican gubernatorial candidate Reed Christensen suffered a major stroke that required hospitalization. Due to this medical setback Reed will be dropping his campaign for governor. Due to the nearness of the election, the Secretary of State office has indicated that ballots and the Voter's Pamphlet have already been printed and Reed will therefore be unavoidably on the ballot.
In a press release from the Oregon Republican Party, Reed made the following statement:
"I have been very blessed that this second stroke in two years has also not affected my speech or cognitive ability. But it is clear that my health is not strong enough for Oregonians to depend on. It has been my great privilege to meet so many good people on the campaign trail and I give special thanks to my campaign volunteers."
"I have been very impressed with all of the Republican candidates I have met and see a love of Oregon as the root of their desire to run. I wish them all the best on the campaign trail in these final weeks."
Reed will continue to champion election integrity and the idea that all Republican should be be a united opposition party to reject corruptible vote by mail this November election. He will continue to post videos and position papers on that topic at his "SavetheKid.com" website.
--Staff Reports
| | |
| --- | --- |
| Post Date: 2022-04-14 21:47:44 | |
What to believe about COVID-19?
Editor's note: This article was poorly sourced and has been retracted. If you'd like a copy of the article, contact us at editor@northwestobserver.com
--
| | |
| --- | --- |
| Post Date: 2022-04-14 10:17:51 | Last Update: 2022-04-15 10:49:07 |
A look at crime votes of Legislators running for Congress and Governor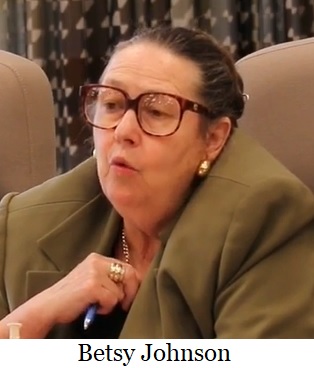 A
s crime rates increase both locally and nationally, one of the major focuses this election season will be how elected officials voted on legislation having to do with law enforcement. In the summer of 2020, in the wake of the death of George Floyd, there was tremendous pressure in the Oregon Legislature to move legislation that placed increased scrutiny and legislation on police, with little regard to its impact on crime or police morale.
Those who were in the legislature during the first special session held in June of 2020 cast votes on a variety of these legislative proposals.
Three gubernatorial candidates were in the Legislature at the time. Of course, Tina Kotek (D-Portland) was the House Speaker at the time and she not only voted for all of these proposals, but sponsored them as well. Her counterpart in the House across the aisle, Representative Christine Drazan (R-Canby) also voted for each proposal. Independent candidate for Governor Senator Betsy Johnson (D-Scappoose) withstood the pressure better, voting no on two of the proposals and being excused from another for a 50% yes rating.
Two of the candidates in the newly created 6th Congressional District voted on this legislation also. Interestingly, former McMinnville Police Chief and State Representative Ron Noble (R-McMinnville) did not, as they say, "back the blue," voting for each piece of legislation and was a co-sponsor of many. Andrea Salinas (D-Lake Oswego) not only voted for each piece of legislation, she sponsored all but one.
Bill
Christine Drazan

Tina Kotek

Betsy Johnson

Andrea Salinas

Ron Noble

Summary
HB 4205
Y
Y*
E
Y
Y
Requires police officer or reserve officer to intervene to prevent or stop another officer engaged in certain misconduct
HB 4201
Y
Y*
Y
Y*
Y*
Establishes Joint Committee on Transparent Policing and Use of Force Reform
HB 4203
Y
Y*
Y
Y*
Y*
Provides that peace officer may not use force that impedes normal breathing or circulation of blood of another person by applying pressure on throat or neck, unless peace officer may use deadly physical force.
HB 4207
Y
Y*
Y
Y*
Y*
Directs Department of Public Safety Standards and Training to establish public statewide online database of suspensions and revocations of certifications of police officers.
HB 4208
Y
Y*
N
Y*
Y*
Prohibits law enforcement agencies from using tear gas for purposes of crowd control except in circumstances constituting riot.
HB 4210
Y
Y*
N
Y*
Y
Repeals driving privilege suspension and eliminates imposition of driving privilege restrictions for failure to pay fine.
HB 4301
Y
Y*
Y
Y*
Y
Provides that peace officer or corrections officer may not use force that impedes normal breathing or circulation of blood of another person by applying pressure on throat or neck except in specified circumstances.
*Bill Sponsor
During the session, it was hard to find a dissenting voice. Yamhill County Sheriff Tim Svenson gave testimony that offered some resistence. "While the speed at which these measures were crafted and this special session is moving quickly, there are pieces of these measures that may have unintended consequences. We would ask, that if unintended consequences are discovered, we be allowed to suggest adjustments to policy in future sessions."
--Staff Reports
| | |
| --- | --- |
| Post Date: 2022-04-14 06:04:34 | Last Update: 2022-04-14 03:40:04 |
Oregon is not business friendly
T
he Oregon Forest & Industries Council
have released a groundbreaking report
from national accounting firm Ernst & Young detailing the total tax burden on the private forest sector in Oregon.
Presented to the Government Issues Committee of the Springfield Area Chamber of Commerce this morning, the report's primary finding concludes the Oregon forest sector pays more than one-and-a-half times more on average than other Oregon businesses.
"By looking at a variety of publicly available tax and economic data sources for fiscal year 2019, we concluded the tax burden on Oregon's forest industry is greater than other Oregon industries, including the agriculture and manufacturing sectors, and is one-and-a-half times greater than the overall total Oregon business tax burden," said Caroline Sallee, project lead on the report and Senior Manager with Ernst & Young LLP's Quantitative Economics and Statistics Group.
Ernst & Young's report is the first time a comprehensive analysis has looked at the aggregate forest industry tax burden and comes at a time when the Oregon Legislature is considering legislation that would further increase taxes on the sector.
"Our intuition told us this had to be the worst possible time to further increase taxes on businesses, and on the forest sector in particular," said Todd Payne, Chairman of the Oregon Forest & Industries Council's Board of Directors and Chief Executive Officer for Seneca Family of Companies. "We've just suffered the worst wildfire season in history – private forestland owners lost over 400,000 acres in the Labor Day fires and we are actively working to restore and replant those lands at significant costs. Many of our rural communities are suffering multiple extreme hardships as they struggle to rebuild post-fire while the global pandemic and business shutdowns are taking enormous tolls. This report unequivocally concludes our sector already pays more than its fair share in taxes and it vindicated our sense that additional tax increases are motivated more by philosophical differences about forest management than they are by any sense of tax equity."
The report calculated the total tax burden by aggregating all taxes paid by the sector, including property taxes, income taxes, small tract forestland taxes, corporate income and excise taxes, fire assessments and privilege taxes.
A
ll told, in 2019 the forest sector contributed over $142 million to state tax coffers.
"Given the report's findings, we now know that legislation under consideration in the 2021 legislative session would effectively double the total taxes currently paid by the forest sector," said Adrian Miller, Chair of the Oregon Forest & Industries Council's Tax Committee and Director of Public Affairs for Rayonier. "That would increase the forest sector's effective aggregate tax rate to nearly three times more than other Oregon businesses pay. At a time when the latest state revenue forecast indicates the Legislature has nearly $800 million more to work with this session than it originally thought and has billions of dollars in reserves, doubling the tax burden on the forest sector seems unnecessary."
A D V E R T I S E M E N T

A D V E R T I S E M E N T
As the number one softwood lumber and plywood producer in the nation, Oregon's forest sector is one of the state's cornerstone industries and serves as the economic backbone for many rural counties.
Lane County, where the report was unveiled, combined with neighboring Douglas county are often considered the wood basket of the United States as the two counties together encompass over a quarter of the state's annual timber harvest.
Over 80 percent of this timber is harvested from privately owned forestlands.
"When the Chamber was first made aware of this study, we were thrilled at the opportunity to bring the project lead in front of our Government Issues Committee," said Vonnie Mikkelsen, President and CEO of the Springfield Area Chamber of Commerce. "In Lane County alone, the forest sector provides over 7,000 jobs that pay, on average, 130 percent of the county annual wage. Eighty-five percent of Lane county is forested, and we are home to nearly 30 primary wood products manufacturing facilities. This study is the first time we've seen information like this put together and underscores that the health of the forest sector has a direct bearing on our local economies."
E
rnst & Young was commissioned by the Oregon Forest & Industries Council to complete the report at the end of 2020, after reviewing prior work done by the firm.
Oregon Business and Industry commissioned Ernst & Young in 2020 to quantify the impact of recently enacted state tax programs on the total tax burden borne by Oregon businesses.
That report concluded
in the past few years, the Oregon Legislature has increased the tax burden on businesses by 41 percent.
"We never before had reason to commission an exercise like this until we saw legislation introduced that attempted to change the forest tax program in Oregon," said Miller. "We felt to have a reasonable conversation about that we needed to first establish a baseline for what the sector currently contributes to state taxes. We selected Ernst & Young from among several leading regional and national economics firms largely because of the experience they – and Ms. Sallee, in particular – had in analyzing the impact of diverse state and local taxation programs on businesses, both in Oregon and across the United States."
--Bruce Armstrong
| | |
| --- | --- |
| Post Date: 2022-04-13 10:54:14 | Last Update: 2022-04-13 18:30:30 |
"We don't need grants, we need chainsaws"
L
inn County Commissioners Roger Nyquist, Sherrie Sprenger and Will Tucker
have now told
representatives of the Willamette National Forest that they have major concerns that unless the U.S. Forest Service makes major policy changes when it comes to timber harvesting, forest floor fuel loads and firefighting priorities, western Oregon will likely experience more massive fires in coming years.
Willamette National Forest Supervisors Dave Warnack and Deputy Supervisor Duane Bishop provided the commissioners with information about plans for fire recovery, fire preparedness and opening public access.
Warnack said the Willamette National Forest will receive $78 million to be used for fire recovery programs on 200,000 acres that burned in 2020 and 2021. He said that federal funds often must be spent within a one- to three-year time period, but this money does not come with those strings attached.
He said key goals are public safety/access, infrastructure repair, reforestation; restoration, natural resource surveys, and cultural resource surveys.
"We want to work closely with our partners to understand your needs," Warnack said. "We are asking for your help and participation. We have an open mind about what that would look like."
B
oard Chair Nyquist said he has not been happy with the Forest Service for a long time. He said that in the 1970s, there were 64 mills in Linn County and now there are very few.
"Housing was affordable and now it's not," Nyquist said. "People weren't fearing forest fires and now they have real concerns."
He believes increasing wildfire issues can be traced to the late 1980s when timber sales were reduced significantly due to the Northern Spotted Owl being listing as a threatened or endangered species. He said forests grow about 2.7% per year and if timber sales do not meet or exceed that, the amount of standing fuels and on the ground increases significantly and creates a huge fire threat that worsens every succeeding year.
Nyquist said while the federal funding is welcome,"We don't need grants, we need chainsaws."
Warnack said the new U.S. Forest Service chief came from California and is well versed in the escalation of massive wildfires.
"He understands the impact of wildfires on both resources and communities," Warnack said. "He believes in staying out front of wildfires by reducing fuels through thinning."
Warnack said the plan is to identify places where major fires could be stopped before they ever occur by hardening processes, such as timber reduction, etc. That process is already occurring on the Sweet Home Ranger District under the direction of Ranger Nikki Swanson.
C
ommissioner Sprenger said that in 2008 and 2009, when she was a State Representative, she viewed several timber stewardship projects and while they looked "very pretty, like a park" they produced very few logs for local mills.
"We need a whole lot more harvesting," Sprenger said.
Commissioner Tucker was especially concerned about access to overhead aircraft — planes and helicopters.
A D V E R T I S E M E N T

A D V E R T I S E M E N T
"We have lost planes, helicopters," Tucker said. "What have we added?"
Bishop said that planes tend to be more effective on flatland fires and that air assets are distributed on a national level and vary as fire season moves by region.
He also questioned the Forest Services policies concerning fighting fires in wilderness areas. He said fire- fighters need to be able to use chainsaws and other equipment to contain or put out fires before they become massive like the 400,000 acre fire that engulfed the Santiam Canyon on Labor Day 2020.
Bishop said the Forest Service has a 98% forest fire containment rating and until recent years, the largest fire in Oregon was less than 50,000 acres.
He said that weather patterns are changing and fire season that used to be four to six weeks long, may now stretch out to four or five months.
"That 2% is the issue," Commissioner Sprenger said. "I implore your agency to change its policies to be more aggressive in fighting fires and increasing timber harvesting and fuels reduction."
Commissioner Nyquist encouraged the Forest Service to operate more like the McDonald-Dunn Forest in Benton County.
"It is one of my favorites places on earth," Nyquist said. "Why can't we do that? Balance timber production and harvesting, reduce fire risk and provide public access?"
Bishop said the Forest Service is governed by the North-west Forest Plan which was enacted in 1994 under then President Bill Clinton.
--Bruce Armstrong
| | |
| --- | --- |
| Post Date: 2022-04-13 09:35:04 | Last Update: 2022-04-13 16:04:22 |
Lifting people out of homelessness, expanding access to affordable housing, and maximizing service impacts
T
he Clackamas County Board of Commissioners, under the direction of Chair Tootie Smith, has prioritized
focusing on housing and sheltering
in Clackamas County for several years, as evidenced by the overarching
Performance Clackamas strategic plan
, the many programs and services that Clackamas County offers in this area, and continual actions to fund such services.
The document outlines 13 values that the county and its service providers should strive for when providing related services. These are grouped in three categories: providing lasting and effective programs and services; creating equitable housing solutions and housing access; and providing robust community engagement opportunities.
Last April, the board approved a similar values document on Proposed Transportation Funding Solutions for the Interstate System in the Portland Metropolitan Area. That document has been referenced many times in public settings since its inception, as it clearly articulates the board's values and explicitly states their belief that tolling or congestion pricing on I-205 will have a disproportionate and detrimental effect on Clackamas residents, businesses, and visitors.
Clackamas County keenly focuses on the well-being of all our families and communities. Continual investments made in affordable housing and sheltering, and providing supportive services to those in need, are key to keeping our communities safe, healthy and prosperous.
A D V E R T I S E M E N T
A D V E R T I S E M E N T
Lifting people out of homelessness, expanding access to affordable housing, and maximizing service impacts are critical to an overarching goal of the Board of County Commissioners: to alleviate poverty and ensure the safety, health, and security of our residents. Clackamas County has identified the following values to guide housing-related programs.
--Staff Reports
| | |
| --- | --- |
| Post Date: 2022-04-12 15:47:27 | Last Update: 2022-04-12 16:35:43 |
Read More Articles