On this day, March 28, 1942, Japanese-American lawyer Minoru Yasui (1916-1986) violated a military curfew in Portland, Oregon, and demanded to be arrested after he was refused enlistment to fight for the US. He was one of the few Japanese Americans who fought laws that directly targeted Japanese Americans or Japanese immigrants following the bombing of Pearl Harbor. In 2015 he was among 17 people awarded the presidential Medal of Freedom.
Also on this day March 28, 1939, the front page of the Eugene Register-Guard blared the headline: "Mighty Oregon Scramble Ohio State to Take Hoop Title of All America," right under a declaration that the Spanish War had ended, of course.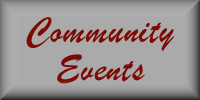 Post an Event

Ways and Means Hearing
Saturday, April 8, 2023 at 10:00 am
Public hearings on the budget. Members of the public will have the opportunity to testify at each of the hearings regarding their perspectives and priorities around the state budget. To testify, members of the public will be able to access sign up links on the Ways and Means Committee's webpage on OLIS.oregonlegislature.gov
Portland Community College - PAC Auditorium, Sylvania Campus 12000 SW 49th Ave, Portland, OR 97219

Ways and Means Hearing
Friday, April 14, 2023 at 5:00 pm
Public hearings on the budget. Members of the public will have the opportunity to testify at each of the hearings regarding their perspectives and priorities around the state budget. To testify, members of the public will be able to access sign up links on the Ways and Means Committee's webpage on OLIS.oregonlegislature.gov
Newport Performing Arts Center 777 W Olive St, Newport, OR 97365

Active Shooter Response Training
Friday, April 14, 2023 at 6:00 pm
TNT Martial Arts--- Friday April 14, 2023 from 6pm-9pm. $10
SIGN UP HERE
Pre-Registration is mandatory, class slots are LIMITED, and in the interest of safety and security, you'll be expected to provide your identification that matches the registration name, upon entering the training facility.
TNT Martial Arts 1982 NE 25th Ave. Suite 15. Hillsboro, Oregon 97124

NW Food Show
Sunday, April 16, 2023 at 10:00 am
Showcase your foodservice industry solutions to buyers and influencers across the Northwestern U.S. and beyond. Exhibiting at the Northwest Foodservice Show is a cost effective way to meet with hundreds of industry decision makers face-to-face and grow your business. Space is limited, so book now!

SELL FACE-TO-FACE

• Generate high-quality leads by sampling and/or demonstrating your products in person

• Answer questions and give tailored pitches to a diverse group of attendees over two days

• Create new connections with buyers and build on existing relationships across the Northwest

WHO ATTENDS?

• 75% of attendees are key decision makers and have purchasing authority

• 47% of attendees have an alcohol license

• Nearly half of attendees are experiencing the Show for the first time

INDUSTRY SEGMENTS IN ATTENDANCE

• 36% Restaurant / Café

• 10% Bar / Tavern

• 10% Catering

• 10% Broker

• 7% Institutions: Universities, Schools, Hospitals, Corrections

• 5% Food Carts / Mobile

• 22% Other Foodservice

The Oregon Restaurant & Lodging Association (ORLA) is the leading business association for the foodservice and lodging industry in Oregon. A not-for-profit trade organization, ORLA represents over 3,000 member units and advocates for over 10,000 foodservice locations and over 2,400 lodging establishments in Oregon.

Contact
Marla McColly - mmcolly@oregonrla.org to register for a booth today!
Portland Expo Center - Hall D - 2060 N Marine Dr, Portland, OR • April 16 –17, 2023 • Sunday, April 16: 10:00 a.m. – 5:00 p.m. Monday, April 17: 10:00 a.m. – 4:00 p.m.

Ways and Means Hearing
Friday, April 21, 2023 at 5:00 pm
Public hearings on the budget. Members of the public will have the opportunity to testify at each of the hearings regarding their perspectives and priorities around the state budget. To testify, members of the public will be able to access sign up links on the Ways and Means Committee's webpage on OLIS.oregonlegislature.gov
Umpqua Community College 1140 Umpqua College Rd, Roseburg, OR 9747

Ways and Means Hearing
Friday, April 28, 2023 at 5:00 pm
Public hearings on the budget. Members of the public will have the opportunity to testify at each of the hearings regarding their perspectives and priorities around the state budget. To testify, members of the public will be able to access sign up links on the Ways and Means Committee's webpage on OLIS.oregonlegislature.gov
Four Rivers Cultural Center 676 SW 5th Ave, Ontario, OR 97914 Note: Ontario, Oregon is in the Mountain Time Zone

Lincoln County Fair
Friday, June 30, 2023 at 5:00 pm
June 30-July 2 Lincoln County Fair
Lincoln County Commons 633 NE 3rd St, Newport, OR

St Paul Rodeo
Friday, June 30, 2023 at 7:00 pm
Small town fun, big time rodeo! JUNE 30 - JULY 4, 2023

St Paul Rodeo website
4174 Malo Avenue NE, Saint Paul, OR, United States, Oregon

Marion County Fair
Thursday, July 6, 2023 at 5:00 pm
The Marion County Fair
July 6-9
Oregon State Fair and Exposition Center 2330 17th ST NE Salem, OR 97301

Washington County Fair
Friday, July 21, 2023 at 5:00 pm
Washington County Fair

FREE ADMISSION

Washington County Fair
JULY 21 - 30
Westside Commons 801 NE 34th Ave, Hillsboro, OR 97124

Coos County Fair
Tuesday, July 25, 2023 at 5:00 pm
The Coos County Fair
July 25-29
Coos County Fairgrounds 770 4th St, Myrtle Point, OR 97458

Clatsop County Fair
Tuesday, August 1, 2023 at 5:00 pm
The Clatsop County Fair
August 1st-5th
Clatsop County Fair and Expo Center 92937 Walluski Loop, Astoria, OR 97103

Oregon Jamboree Music Festival
Friday, August 4, 2023 at 5:00 pm
The Oregon Jamboree is the Northwest's premier country music festival. Nestled in the foothills of the scenic Cascade Mountains, the Oregon Jamboree is held on 20+ acre park-like setting that includes the historic Weddle Covered Bridge. The Jamboree offers a full festival atmosphere in the main venue and a more intimate concert experience on the second stage. In addition to featured headline entertainment, this event hosts RV and tent camping, merchandise vendors, food booths, beer & wine gardens, and a variety of other attractions.


Sweet Home, Oregon

Douglas County Fair
Wednesday, August 9, 2023 at 8:00 am
Douglas County Fair AUGUST 9 - 12
Douglas County Fairgrounds Complex 2110 SW Frear Street Roseburg, OR 97471

Crook County Fair
Wednesday, August 9, 2023 at 1:00 pm
Crook County Fair
AUGUST 9 - 12
Crook County Fairgrounds Prineville, Oregon

Oregon State Fair
Friday, August 25, 2023 at 1:00 pm
Oregon State Fair
Oregon State Fair & Exposition Center 2330 17th St NE, Salem, OR 97301

Pendleton Round-Up
Saturday, September 9, 2023 at 5:00 pm
The world famous Pendleton Round-Up
Pendleton Round-Up Grounds 1205 SW Court Ave, Pendleton, OR 97801
View All Calendar Events
The greatest deterrent to slavery is self-sufficiency
W
ith the passage of
SB 683
in 2021, our schools would teach a curriculum of history based on racism. Much of the curriculum comes from the 1619 Project which celebrates the arrival of the first slaves in North America.
Why don't they teach a true history of racism? Why don't they begin with the Egyptians, the Greeks, the Romans, the Arabic lands, India, isolated empirical China and Japan then follow it to its expansion into the America's with some historical context? Historically speaking slavery would have been impossible for expansion into the Americas in 1619 without the current practices of the time that had the Dutch as primary merchants and Muslims as their primary supplier.
Why would the curriculum begin near the historical end of slavery in 1619 and not include 5500 years of activity that set the stage? Some say that the reason is political.
Revised History by omission. Slavery didn't start in the U.S. It all but ended here. In Oregon the native tribes held rendezvous at Celilo Falls and Willamette Falls into the time of the white man's arrival. The Modoc tribe would sell Paiute prisoners into slavery at those annual gathering. One slave could be had for a horse or three blankets. In our time, Mexican cartels sell young girls into slavery currently and that sex trade has accelerated with more border crossings facilitated under our new administration.
A D V E R T I S E M E N T
A D V E R T I S E M E N T
In many Muslim countries today, women are second class citizens living lives tantamount to slavery. China has slave labor camps to reprogram nonconforming religious and dissident citizens. We are told those are OK because it is a cultural thing.
The industrial Revolution did more to end slavery than any other single event. When machines were invented that did more work of a reliable quality than humans could do the economic necessity for slavery was gone. Why don't schools teach our kids that the Pilgrims banned slavery in the Mayflower Compact of 1620. Or teach that it was President Thomas Jefferson who banned the importation of slaves in 1807?
Maybe the course should examine the slavish controls on the actions of people once they are made to be economically and psychologically dependent on government. The greatest deterrent to slavery is a population that believes in the pursuit of self-sufficiency. What are we doing to teach self-sufficiency?
--Tom Hammer
| | |
| --- | --- |
| Post Date: 2022-09-26 08:43:54 | Last Update: 2022-09-26 20:11:49 |
"We must force continued public conversation about this issue"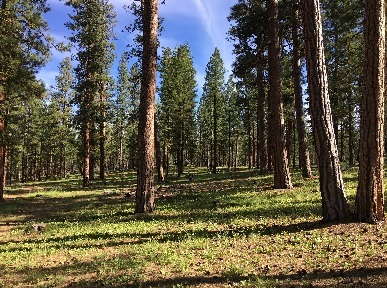 A
decision by the Oregon Supreme Court's decision to not accept the appeal of a $1 billion breach of contract lawsuit brought by 13 counties and numerous taxing districts against the Oregon Department of Forestry,
will ultimately result in more wildfires and poorly managed state forest lands
, Linn County Commissioner Roger Nyquist said Tuesday morning.
Commissioners Sherrie Sprenger and Will Tucker concurred with the board chairman's comments.
Linn County took the lead in a class action lawsuit that was announced in 2016 and was heard in Linn County Circuit Court over 21 days in October and November 2019.
The court ruled in favor of the class members which included fire and library districts among others, who argued that in the 1930s and 40s the state had taken over control of more than 700,000 acres of mostly cut-over timber lands in numerous counties with a contractual promise to manage those lands with the "greatest permanent value" as a priority. The class members argued that for decades that meant timber harvesting and reforestation that provided income to the counties and taxing districts.
A jury found in favor of the litigants, but in April 2022 the Oregon Court of Appeals reversed that decision. The class members hoped the Supreme Court would hear the case.
A D V E R T I S E M E N T

A D V E R T I S E M E N T
"This is about more than just money," Nyquist said, "If the state does not change its direction in terms of forest management, we will likely see more wildfires. The forests produce flammable materials two to three times their rate of removal. That program will undoubtedly lead to more catastrophic wildfires."
Nyquist said the state will also likely see more pre-emptive power shutdowns like the mid-valley experienced a week ago. Power companies, fearing high winds would down power lines, shut off electricity for nearly 24 hours in some parts of Marion and Linn counties.
"Taxpayers may also see a small portion of the income taxes taken out of their paychecks to build homes (habitat) for spotted owls that will never show up," Nyquist said. "It's not in the best interests of the citizens of Linn County."
Nyquist said class members — especially county commissioners — will now need to move the issue to the State Legislature which will convene in February and into the new governor's office, in January.
"We must force continued public conversation about this issue," Nyquist said.
--Ben Fisher
| | |
| --- | --- |
| Post Date: 2022-09-25 15:26:32 | Last Update: 2022-09-25 15:35:02 |
Suzanne Bonamici v Christopher A Mann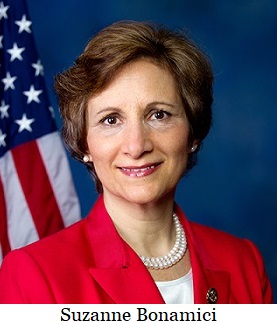 Editor's note: Oregon Abigail Adams Voter Education Project equips voters with information on how candidates stand on issues through a questionnaire process featured in comparison guides.
Veteran Christopher Mann takes on Suzanne Bonamici for one of the most left lending congressional districts in Oregon. The district is located in the northwest corner of Oregon with the majority of white-collar workers and only 13.35% rural. It includes Clatsop, Columbia, Washington, and Yamhill counties, and a portion of southwest Multnomah County in Portland stretching from Portland's western suburbs and exurbs, to parts of the Oregon coast. The district includes the principal cities of Beaverton, Hillsboro, and Tigard.
Bonamici won a special election in 2012 to replace David Wu after he resigned. She was a State Representative, and State Senator. In Congress she is one of nine Democrats serving on the Select Committee on the Climate Crisis, which developed a Climate Action Plan for Congress to embrace much of the Green New Deal. She endorses rebuilding America's infrastructure; prioritizing investment in rural and deindustrialized areas, low-income communities, and communities of color; and repairing the economic and racial inequality of low-income workers and communities of color exposed to pollution and more vulnerable to the costs and impacts of climate change.
Mann, born and raised in Portland, is a 21-year veteran that served abroad in Panama, Germany, Iraq, Kuwait, and Qatar, while the rest of his Military time was spent in the United States. He has a Bachelor's in psychology and an MBA. He has dedicated the past nine years as Executive Director of The Oregon Military Support Network. Mann sees the primary issue in his district as well as other places as rising costs and the need for energy efficiency. Our grids are not prepared for electric cars. He does not believe we are in a climate emergency and doesn't think the Green New Deal will ever lead to American energy independence.
Bonamici blasted the proposal to limit abortions to 15 weeks, when the baby feels pain. Her truth is, "Here's the truth: If this bill becomes law, millions of women will no longer have the freedom to decide when or whether to bear a child. More women will die. And many more women and children will live in poverty."
Mann coaches' youth and values life. He does not view abortion as essential and does not support the Women's Health Protection Act. He supports a doctor's choice to not perform an abortion, and supports cutting federal funds to Planned Parenthood or other organizations that performs abortions.
A D V E R T I S E M E N T
A D V E R T I S E M E N T
Mann has a strong stance on education. He does not believe the federal government has constitutional authority to regulate schools. He says, "parents should be the ones to decide what their children are taught in school, as well as choosing the school their children attend. Schools should not be withholding information from the parents." He also says, "teaching of any form of CRT or sexuality in grades K through 8 is not the role of the school system. More time needs to be spent on the core subjects to prepare our youth for success in the future." He also doesn't agree with biological males who identify as women be allowed to compete in women's sports.
Bonamici comes from an opposing view working for more government involvement expanding early learning for pre-kindergarten, addressing resource inequities in K-12, and wants to expand aid to make college more affordable. She claims success in helping to write The Every Student Succeeds Act (ESSA), and created the Congressional STEAM (Science, Technology, Engineering, Arts, and Math) Caucus.
Bonamici says, "Oregon has been a national leader in enacting meaningful gun violence prevention laws, and those measures have saved lives. It is past time for the federal government to enact similar laws to protect people across the country…. I helped the House pass historic legislation to require universal background checks and close the loopholes that make it easier for dangerous people to access firearms. I support getting assault weapons off our streets."
Mann supports the right of an American citizen to keep and bear arms as stated in the Second Amendment. He wants to see the demonizing of police stopped. He proposes body cam programs, more annual training for the officers and public education. He hopes to be a part of a police reform bill that will be successful nationwide.
A D V E R T I S E M E N T
A D V E R T I S E M E N T
Bonamici thinks government should be in the business of health care and says we need Medicare for all. She says, "I'm working to increase vaccination rates in our communities, strengthen and improve the Affordable Care Act while advancing universal health care, and provide support for frontline workers." She supports robust funding for our public health infrastructure and preventing future global health pandemics.
Mann sees divisiveness as the cause of many problems. COVID has ruined our skills to communicate and has also deepen the homeless and mental illness problems. He says, "there is a need to reopen mental health hospitals with drug rehabilitation. It is unacceptable to have camps all over our cities. Those camps have resulted in a rise in crime, damage to the city and businesses to close or move elsewhere."
Mann is also an advocate for veterans and will fight to fill the areas that are lacking for our service members. He responded in an interview that Jesus was his hero. "He washed the feet of those he served." Christopher Mann's questionnaire can be viewed on the Oregon Abigail Adams Voter Project website.
--Donna Bleiler
| | |
| --- | --- |
| Post Date: 2022-09-25 14:13:15 | Last Update: 2022-09-25 15:30:20 |
This community has been left reeling from this severe hailstorm
G
overnor Kate Brown today requested that the Legislature approve $2 million to help the residents of the City of Wallowa recover from damage sustained in August's devastating hailstorm.
"This community has been left reeling from this severe hailstorm, and I hope that we can come together to help address this emergency," said Governor Brown in a letter addressed to Senate President Peter Courtney and House Speaker Dan Rayfield. "I have heard firsthand from residents within the community, met with the mayor of Wallowa, and talked with county leadership about the tremendous damage that was sustained during this severe storm.
"As the storm traveled from the mountains toward the community, the west-facing side of nearly every home and car became damaged. In the community today, almost every home and business that faces west has windows that are boarded up and siding and roofs that are left in disrepair. The City of Wallowa is a small, remote rural community with many low-income community members that live on fixed incomes, and many are either uninsured or underinsured."
A D V E R T I S E M E N T
A D V E R T I S E M E N T
While the City of Wallowa has declared a local emergency, the damage sustained would not make the City eligible for federal disaster relief. However, the Oregon Department of Emergency Management has determined that Wallowa County is a qualified recipient that would be eligible for a grant award under the Oregon Local Disaster Assistance Loan and Grant Account if state funding is made available. The disaster assistance account is identified in ORS 401.536(2)(c) as a potential funding source for these qualified recipients in response to localized events that do not meet the threshold of a federally declared event.
--Ryan Bannister
| | |
| --- | --- |
| Post Date: 2022-09-25 13:48:35 | Last Update: 2022-09-25 15:31:16 |
EQC Appoints Leah Feldon to Interim Director
T
The Oregon Environmental Quality Commission appointed Leah Feldon to be Interim Director of the Oregon Department of Environmental Quality at their meeting Friday, Sept. 23. Feldon, who has been DEQ Deputy Director since 2016, will lead the agency as it continues a nationwide search for a permanent director. Her new role takes effect on Sept. 30. Current Director Richard Whitman submitted a resignation and retirement letter to EQC Chair Kathleen George stating that he had moved his retirement date up from end of the year to Sept. 30, citing personal reasons.
"I have complete confidence in Leah's ability to lead DEQ as we pursue our search for a permanent director," said EQC Chair Kathleen George. "She has a wealth of experience and has been a steady and critical partner in setting DEQ's course since she was named deputy director in 2016."
Feldon entered public service at DEQ in the Office of Compliance and Enforcement in 2005 and became manager of that office in 2009. She served in several other positions at the agency, including as Special Advisor leading the development of Oregon's Cleaner Air Oregon program, before being named deputy. She earned her Juris Doctor (JD) degree from Lewis and Clark Law School in 2004 and her Bachelor of Arts from University of Dayton in Ohio. She is a member of the Oregon State Bar and has served on several non-profit boards.
A D V E R T I S E M E N T
A D V E R T I S E M E N T
"I am honored and excited to take on this role as we search for a director," Feldon said. "DEQ is a great agency with a lot of talented people who care deeply about Oregon's environment. I look forward to carrying on this critically important work."
About Oregon's Department of Environmental Quality The Oregon Department of Environmental Quality protects human health and the environment by controlling air and water pollution, reducing the impacts of manufactured products and cleaning up contaminated properties. DEQ engages the public in decision-making and helps communities solve problems in ways that are economically and environmentally sustainable.
--Ryan Bannister
| | |
| --- | --- |
| Post Date: 2022-09-24 15:16:27 | Last Update: 2022-09-24 18:35:36 |
"The Air Quality Permitting Program remains a complete mess"
S
enate Republicans and Independents together have
sent a letter
to Secretary of State Shemia Fagan and the audits division requesting an audit of the Oregon Department of Environmental Quality.
According to the letter, "DEQ has long lacked accountability and is frankly a broken agency. These problems have not only persisted but grown worse. The majority party in the Oregon Legislature, the Governor, and multiple agency heads who should be holding DEQ to account have instead aggressively expanded the size, scope, and powers of this unaccountable agency."
The letter points out that "DEQ is significantly overdue for an audit" And that the only audit during the past decade was a
2018 Air Quality Permitting Process Audit
.
"No doubt you are aware that earlier this week the director of the agency abruptly resigned. The agency appears poised to perform a national search for a new director without the input of a new governor who will take office in four short months. Last wee, the agency continued to move forward with a rule that would ulitimately ban the sale of gas powered cars used by millions of Oregonians. Business leaders report to us that despite the 2018 audit, the Air Quality Permitting Program remains a complete mess."
A D V E R T I S E M E N T
A D V E R T I S E M E N T
The 2018 Audit found three major issues that were asked to be addressed to relieve the "significant backlog in air quality permit renewals."
43% (106 out of 246) of DEQ's largest and most complex federal and state air quality permit renewals are overdue for renewal. Additionally, more than 40% of the most complex permits issued from 2007 to 2017 exceeded timeframes established by DEQ or the Clean Air Act, some by several years.
DEQ struggles to issue timely permits and renewals due to a variety of factors, including competing priorities, vacancies, and position cuts that have created unmanageable workloads. Other factors include inconsistent support and guidance for staff; a lack of clear, accessible guidance for applicants; and increased time for the public engagement process.
Untimely permits, combined with a current backlog of inspections, endanger the state's air quality and the health of Oregonians. For example, when DEQ does not issue permit renewals on time, businesses may not provide DEQ with data showing they are complying with new or updated rules.
--Staff Reports
| | |
| --- | --- |
| Post Date: 2022-09-23 14:59:16 | Last Update: 2022-09-23 16:56:38 |
Welcome Nevadans to the ArrayRx family
N
evada has just joined Oregon and Washington in offering the ArrayRx card, a state-backed program that can save individuals up to 80% for generic drugs and 20% for brand-name drugs. The ArrayRx Card, formerly known as Oregon/Washington Prescription Discount Card, has helped more than 550,000 participants in both states save money on needed prescription drugs for nearly two decades.
Nevada Gov. Steve Sisolak received his prescription discount card Sept. 22 to celebrate the state's participation in the ArrayRx pharmacy discount program. "Since 2003, Oregonians have been able to access our state sponsored pharmacy discount card, and today we welcome Nevadans to the ArrayRx family," said Trevor Douglass, M.D., pharmacy purchasing director at Oregon Health Authority. "Oregon and Washington have a rich history of collaborating on the pharmacy purchasing front."
By implementing the ArrayRx Card program, Nevada will be able to offer the same savings that people in Oregon and Washington have enjoyed, thanks to the expansion of the ArrayRx pooled purchasing potential.
For people interested in using ArrayRx, the enrollment process is simple and free, and there no age or income restrictions. For those who have insurance, they can choose to use the ArrayRx Card or their pharmacy benefit at the point of sale, whichever provides a better price. All U.S. Food and Drug Administration-approved drugs prescribed by a licensed provider are eligible for a discount. Mail-order and specialty drugs are also available.
A D V E R T I S E M E N T
A D V E R T I S E M E N T
"The ArrayRx card was supportive to many Oregonians during the historic wildfires that broke out during Labor Day weekend 2020," said Heidi Murphy, pharmacy purchasing program and ArrayRx operations manager at OHA. "Evacuees were able to contact ArrayRx and quickly get discounted medications to replace those they had to leave behind when fleeing the fires. Receiving their needed medications helped provide some stability in an otherwise stressful and difficult situation."
Donna Sullivan, chief pharmacy officer for the Washington Health Care Authority, ArrayRx offers pharmacy benefit management services for local government, private sector businesses, labor organizations and individuals. "Between 2003 and 2022, 1.2 million participants in Oregon and Washington benefitted from the ArrayRx services," Sullivan said. "We welcome the residents of Nevada to receive the same prescription drug discounts through the ArrayRx Card."
--Ryan Bannister
| | |
| --- | --- |
| Post Date: 2022-09-23 14:07:26 | Last Update: 2022-09-23 14:59:16 |
"There are incredible opportunities"
G
overnor Kate Brown
testified before the House Interim Committee on Economic Development and Small Business
to urge support of the recommendations brought forward by the Oregon Semiconductor Competitiveness Task Force, which she chaired with Senator Ron Wyden and PGE CEO Maria Pope. The task force brought together representatives of industry, government, academics, and workforce to build consensus around a package that will help create prosperity for all Oregonians through supporting research and development, recruiting and training our workforce, increasing land availability, strengthening incentives, and streamlining regulation.
Governor Brown also announced she will be investing $1 million from the Governor's Strategic Reserve Fund in industrial land readiness. The investment will help local governments with site preparation planning, wetland mitigation assessment, and begin the process to create an Industrial Lands Technical Assistance Grant Fund to help leverage CHIPS Act opportunities.
"The semiconductor industry is truly the heart and soul of Oregon's economy," said Governor Brown. "Because we have laid the groundwork for workforce development with Future Ready Oregon, we can continue to invest in STEM education and build on existing partnerships -- among industry, education, workforce, and community-based organizations -- to meet the education and workforce needs of the industry. It's critical we ensure educational and job training opportunities are available to all historically underserved communities, so that no one is left behind."
What does a semiconductor industry offer a community? Building a semiconductor is a long process in a sterile environment mostly done by machine and widget processors. Outside of a few engineers, the majority of positions are manufacturing – machinery operators, and packaging jobs. The environmental impact of the manufacturing of semiconductors can potentially cause harm to humans or the environment. Where are the safe guards?
A D V E R T I S E M E N T
A D V E R T I S E M E N T
Today's semiconductors are usually composed of silicon. It's inexpensive and plentiful, but does not produce the speed for future technology. Even though manufacturing is done in a sterile environment, chemicals used in the manufacturing of semiconductors are known to have toxic effects, and there has been a history of environmental problems linked to the industry in Silicon Valley and other technology centers. Contamination from raw materials used and issues in areas surrounding fabrication plants have been identified. Drinking water was also found to be contaminated.
A study at Rice University on nanotechnology was centered on the manufacturing of semiconductors. Intel scientists and engineers are working on identifying new materials such as carbon nanotubes and nanowires to replace current transistors, and in particular they hope to develop a "tri-gate" transistor approach that would enable chip designers to build smaller and quicker transistors.
Another area of concern is the eventual fate of discarded electronic systems such as computers, pagers, mobile phones, and televisions that contain semiconductor devices. The environmental concerns have not been in the news because approximately 60% of manufacturing took place in only six states. All fifty states are impacted by semiconductor technology. Part of the problem is that little is known about the long-term health or environmental consequences of exposure to the chemicals that are used in the process.
Governor Brown states, "Between the CHIPS Act and the Inflation Reduction Act, there are incredible opportunities, if we work together, to expand manufacturing and support our workforce. But we must act quickly. We are in a 50-state competition for CHIPS funding, so it is critical that we seize the opportunities in front of us now in the highly-competitive semiconductor industry. The good news is, creating jobs, building a strong workforce, and supporting Oregon families are Oregon values. Republicans and Democrats alike -- and independents too -- understand the importance of creating good-paying jobs."
--Donna Bleiler
| | |
| --- | --- |
| Post Date: 2022-09-22 10:31:04 | |
"Every student deserves the chance to graduate from school prepared for lifelong success"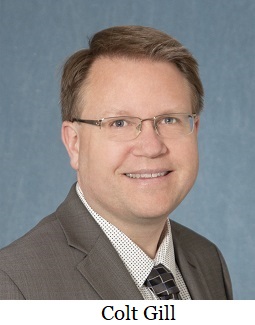 F
ollowing two years of disruption caused by the global COVID-19 outbreak, the Oregon Department of Education has released
results from the Oregon Statewide Assessment System
's spring 2022 summative assessments. These results will be the baseline by which future progress will be measured and should call on us all to redouble our efforts to help our students thrive.
"The assessment results are a call to action for Oregon to keep advancing the programs we know meet our students' needs," ODE Director Colt Gill said. "As expected, the pandemic had an impact on learning in Oregon and across the country. Thanks to lawmakers passing the Student Success Act, and the agency's implementation of Elementary and Secondary School Emergency Relief fund, additional mental health and wellbeing supports, summer learning and other crucial programs providing engaging instruction and boosting mental health have been implemented. We believe the framework is in place to be able to help Oregon's students achieve. Oregon's students of color, tribal citizens, students who experience disability, students navigating poverty and rural students were disproportionately impacted and investments to renew and accelerate learning need to focus on these communities. We stand with our districts as they move forward with the plans they created with local community input to address the needs they see in their schools."
"Every student deserves the chance to graduate from school prepared for lifelong success," said Governor Kate Brown. "As our schools, students and families continue to recover from the impacts of the pandemic, we must continue to accelerate state and federal investments in high-quality instruction and strategies that support academic success, student mental health and other student needs, with a particular focus on equity and helping the students who were disproportionately impacted by the pandemic."
State summative assessments are designed to identify differences in student group outcomes and help improve the education system over time. These assessments do not measure the breadth of academic learning of any individual student. They are limited to three academic subject areas. They do not name all the strengths, talents, gifts or needs of any individual. And, they do not describe the full context of what a school is providing socially or academically to students.
A D V E R T I S E M E N T

A D V E R T I S E M E N T
Statewide annual assessment results are one of several important measures of school performance and progress. These results are easily accessed and quantified and receive attention, in part, because they are easily communicated. Our schools also provide hot meals to nourish our children; warm hugs and high expectations from caring educators; counseling and support; access to support for students who find themselves houseless; hands-on career training and experiences; college credits at little or no cost; and clubs, sports and activities that offer connection and relevance for students. There is so much we are not able to measure on a state scale and all of it impacts our children's success.
However, the results hold value by informing education planning and decision making in critical ways. The information from these assessments help evaluate academic programs across districts and schools and boost school districts' ability to prioritize additional funds, resources and supports to the schools, educators and students who need them most.
State test results are most useful when participation thresholds are met, so participation is central to their role in helping improve outcomes for all of Oregon's students. Any comparisons made with prior years' data should be made with caution and focused on identifying strengths and accelerating student growth, not enacting deficit frames for Oregon's schools.
Assessment data should be used constructively—to help inform parents and families about their students' schools and to ensure schools receive the necessary resources to help support students. Oregon can make significant gains in outcomes through transparent, well-resourced and sustained efforts like the Student Success Act. As the Secretary of State's Systemic Risk Report explained, previous efforts in Oregon have shown that short lived reforms, constant change, underfunded efforts and punitive measures do not help us tap into the strengths of our education professionals and school systems to reach our goals for student success. Coming out of the pandemic, we need to align, focus on system strengths and provide consistency for programs that meet the needs of all students.
The results are a snapshot in time and reflect how student groups performed in three content areas: English language arts (ELA), mathematics and science. The ELA and mathematics assessments are given in grades 3-8 plus 11th grade; science assessments are given in grades 5, 8 and 11. The table below shows the percentage of students who were proficient in Spring 2022. The term "proficient" refers to the achievement level that students achieve and whether they are on track to be college and career ready once they graduate from high school. Students are considered proficient if they are at Level 3 or Level 4 on the English language arts (ELA), mathematics or science assessments.
Assessment results table The high school results shared above should not be compared across schools or districts, nor with prior year results, unless those local areas had substantial participation rates in the time periods referenced (Oregon's Technical Advisory Committee has recommended at least 80% participation to support systems level uses). The participation of students on Oregon's high school assessments was too low to support typical comparisons or uses.
A D V E R T I S E M E N T
A D V E R T I S E M E N T
The results do include some bright spots around the state, with several districts supporting student academic growth during the pandemic in specific areas. For example, some districts with high participation rates saw substantial academic growth for all students, students experiencing disabilities, students experiencing mobility and students who are federally identified as American Indian/Alaska Native, Black/African-American or Hispanic/Latino/a/x, in elementary mathematics between 2019 and 2022. Connecting with these districts, developing understanding of how they are supporting these outcomes and then sharing those practices with other like districts will drive continuous improvement.
These assessment results should serve as a continued call to action to accelerate investments like the Student Success Act, the High School Success program, equitable expenditure of the State School Fund and federal investments in high-quality instruction and other strategies that support academic acceleration, student mental health and other needs. These investments must support all students, but specifically target resources on students who have experienced the most disruption in their education and have the fewest opportunities for success. Everyone was impacted by this global pandemic, including our educator workforce. We must also invest to better support teachers, support staff and school leaders, including by bringing more diverse, highly qualified and caring adults into the education profession.
"While current generations in our country have not experienced learning disruptions on the scale of a global pandemic, previous generations have," Gill said. "School has been significantly disrupted by disease, natural disaster, war and other events for people in this country and others throughout history. We are resilient, if nothing else. Our students will succeed. And our teachers, counselors, bus drivers and others will be there to ensure they do. We have already seen assessment scores rising for students who have had more time back in onsite learning. With the right support, caring educators and deep partnerships with families and community, our students will thrive."
--Staff Reports
| | |
| --- | --- |
| Post Date: 2022-09-20 11:11:44 | Last Update: 2022-09-22 11:41:40 |
The case is set for Sept 20th and 21st at the Washington County Courthouse
T
hrough a public records request, Tim Sippel sought the ballot database for a public test of the Washington County election system. The County denied the request. The Washington County District Attorney then ordered the County to produce the database. In response, Washington County
filed a lawsuit
in the Washington County Circuit Court seeking a declaration that it does not have to produce the database. Oregon Secretary of State Shemia Fagan has now
intervened
, joining the case against Mr. Sippel. In the motion to intervene, the case is presented that "The Secretary of State is the chief elections officer of this state, and it is the secretary's responsibility to obtain and maintain uniformity in the application, operation and interpretation of the election laws."
Through a separate approved public records request, Janice Dysinger of Clean Voter Rolls, sought among other things the ballot images from the November 2020 Election. The request did not include a SQL data base.
Clean Voter Rolls is a Political Action Committee that promotes accurate Oregon voter rolls, which are necessary for fair elections. Dysinger asked Mr. Sippel to pick up the records for her because Mr. Sippel was close to the office. Among the documents provided by the County was a backup of the SQL database for the November 2020 Election, not just the public test.
The county contends it did not intend to produce the database. When Washington County learned that Mr. Sippel had the copy of the 2020 Election Database produced by Washington County, they sought and were granted a temporary restraining order (TRO) preventing Mr. Sippel from copying or disseminating the database. Washington County and Oregon claimed that it would be irreparably harmed if Mr. Sippel distributed the database because it would present some unspecified security risk to the election system in Washington County and 14 other Oregon counties.
The case
Washington County v Tim Sippel
, is set for Sept 20th and 21st at the Washington County Courthouse at 150 N. First Ave in Hillsboro from 9:00am-5:00pm. The pubic may attend.
A D V E R T I S E M E N T
A D V E R T I S E M E N T
Expert, national known witnesses scheduled to testify are election data analyst Dr. Douglas G. Frank, and cyber security expert Mark Cook. Mr. Sippel contends the ballot database is a public record, he is entitled to possess it, and that the County has no grounds to contend that dissemination of the database to the public would be a security risk. The Washington County DA agreed and ordered the data released to Mr. Sippel. The County Elections disagreed and sued Mr. Sippel and the Secretary of State intervened, joining in the lawsuit against Mr. Sippel.
In defense of the Secretary of State, Oregon Attorney General Ellen Rosenblum argued:
"Even when systems are not directly connected to networks, they are vulnerable to attack through physical or wireless access." Oregon election officials have stated for years that the tabulators are not connected to the internet. They are "air gapped". Public interest in election policies has heightened after the release of recent information surrounding the 2020 election from various sources.
Legal fees for Mr. Sippel are being provided by Free Oregon. Donations are being accepted at the Free Oregon link, according to Ben Edtl, CEO of Free Oregon and State Senate Candidate in District 19 who is challenging democrat Senate Leader Rob Wagner. Rep Rob Wagner has been a leader for the recent 2021 Legislative bills that weaken Oregon's elections, including carrying the HB2681 to the House floor for a vote. HB 2681 keeps inactive electors on the voter rolls bloating the voter rolls forever and Wagner also was the Chief sponsor for HB3291 that allow ballots to be accepted 7 days after election day, even without a postal indicator pointed on them.
--Staff Reports
| | |
| --- | --- |
| Post Date: 2022-09-20 10:10:10 | Last Update: 2022-09-20 10:32:51 |
"The decision must come from the state"
I
n what many consider to be a victory for personal liberty and limited government, a Washington County Circuit Court Judge has declared Washington County's ban on flavored vaping products to be "preempted by state law and therefore unenforceable."
the case
was brought by Jordan Schwartz and Jonathan Moran owners of Serenity Vapors, Torched Illusions, Belal Yahya owner of King's Hookah Lounge -- all of which "invested substantial time and resources into growing their respective businesses," according to the complaint.
During the 2021 Session, the Legislature passed
SB 587
which, among other things, allows a local public health authority -- usually a county -- to enforce local standards for regulation of sale of tobacco products and inhalant delivery systems or enforce state standards for the regulation of sale of tobacco products and inhalant delivery systems. This legislation became effective on September 25, 2021.
Washington County rushed to enact
Ordinance 878
which said that "No person shall sell, offer for sale, or otherwise distribute any flavored tobacco product or flavored synthetic nicotine product." Despite not being effective until September, the County held its first hearing on the ordinance on August 24.
In striking down the ban, Washington County Circuit Court Judge Andrew R. Ervin laid out his reasons for striking down the ban.
This is the flaw in the County's interpretation. Their ordinance does not seek to enforce these standards and/or any additional standards, nor does it seek to establish "additional" local qualifications before a retailer may sell flavored tobacco products. Instead, it deletes
these standards and qualifications by enacting a blanket prohibition on retail sale of flavored tobacco and nicotine products in Washington County. The County argues that this provision, "grants local authorities' broad power to enact standards regulating tobacco sales." Thus, the County equates "regulating the sale of tobacco products" with prohibiting the sale of otherwise licensed tobacco products. But during oral argument when the Court asked County Counsel whether such standards to regulate gave the County authority to prohibit the sale of all tobacco (flavored or otherwise), the County conceded it did not. Presumably, the County recognizes that the State licensing scheme preempts them from a total ban, but it's hard to understand how that same licensing scheme would in turn authorize a partial ban when those products have been duly licensed by the same legislative scheme that would prevent a complete ban.
A D V E R T I S E M E N T
A D V E R T I S E M E N T
Concluding his decision, Judge Ervin said, "I neither smoke nor use tobacco products and recognize the great personal health hazards that attach to the ingestion of tobacco related products. But the decision to disallow licensed retail sale of such products must come from the state, not county by county. Certainly, the county has broad power to regulate how sales are made, but they cannot bar them entirely."
--Staff Reports
| | |
| --- | --- |
| Post Date: 2022-09-20 09:15:06 | Last Update: 2022-09-20 11:11:44 |
"Religious bigotry is unacceptable in any form"
D
uring a September 17th college football game hosted by the University of Oregon, video evidence surfaced of profane chants made by some attendees sitting in the student section. The chants appeared to reference Brigham Young University's status as a privately held university sponsored by The Church of Jesus Christ of Latter-day Saints.
"There is no place for hate, bias or bigotry at the University of Oregon, said Kris Winter, the university's interim vice president for the Division of Student Life. "These actions are simply unacceptable. We will investigate, and we call on our students and campus community to refuse to accept or tolerate this type of behavior."
The chant was reportedly "F

the Mormons."
Senate Minority Leader Tim Knopp released the following statement, "Religious bigotry is unacceptable in any form. I condemn these hateful chants, and apologize to the players, coaches, staff, and fans who had to endure them, as well as Oregonians and Utahns who have read or heard about them. University of Oregon students who participated in the chants should face appropriate discipline."
The University of Oregon Student Conduct Code prohibits harassment, and disruptive behavior at university sponsored activities.
The University of Oregon Ducks beat the visiting Brigham Young Cougars by a score of 41-20 on Saturday at Autzen Stadium in Eugene.
--Staff Reports
| | |
| --- | --- |
| Post Date: 2022-09-19 14:50:46 | Last Update: 2022-09-19 16:18:26 |
Read More Articles