On this day, January 28, 2003, Oregon voters defeated a proposed three-year income tax hike designed to forestall $310 million in cuts to schools and social services.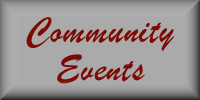 Post an Event

School Choice movie "Miss Virginia"
Saturday, January 28, 2023 at 12:00 pm
Free, fun, family-friendly afternoon to watch the movie to learn how it is possible for parents, grandparents and other ordinary folks to stand up for their children and give them the opportunity and financial means for a great education. Live Q&A with Ms. Virginia herself.

EducationFreedomforOregon.com
When: Jan 28, 2023 Where: Hillsboro, The Hillsboro Cultural Arts Center 527 E Main St, Hillsboro, OR 97123 Time: noon to 3 pm
Free ticket registration

Western Liberty Network Leadership and Activist Training Conference
Saturday, February 4, 2023 at 9:00 am
The year's premiere grassroots activist and leadership conference! Get what you need to be successful in 2023!
Portland Airport Embassy Suites Hotel 7900 NE 82nd Avenue

The Oregon Constitution
Wednesday, February 22, 2023 at 7:00 pm
First of a three part series presented by former State Representative Mike Nearman studying the Oregon Constitution.
The River Church 4675 Portland Rd NE Salem

The Oregon Constitution
Wednesday, March 1, 2023 at 7:00 pm
Second of a three part series presented by former State Representative Mike Nearman studying the Oregon Constitution.
The River Church 4675 Portland Rd NE Salem

The Oregon Constitution
Wednesday, March 8, 2023 at 7:00 pm
Third of a three part series presented by former State Representative Mike Nearman studying the Oregon Constitution.
The River Church 4675 Portland Rd NE Salem

We Are Stronger Together
Monday, March 27, 2023 at 10:00 am
Oregon's Natural Resources & Industries (ONRI) is sponsoring the rally to meet legislators and influencers to bring light on legislation affecting natural resource industries, their families, and their communities. https://onri.us/events
Rally at the State Capitol, Salem.
View All Calendar Events
Her decision to tax hospitals and nursing homes hurts seniors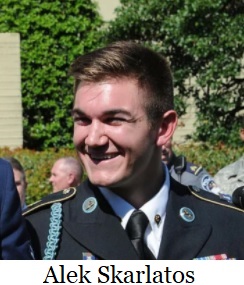 I
n 2013, Val Hoyle voted to raise taxes on hospitals and nursing homes. According to a press release from the Alec Skarlatos Campaign, "Val Hoyle failed to realize that these costs would be passed to seniors and families across Oregon, and today the cost of healthcare and prescription drugs has steadily increased, with prices expected to rise again in 2023." Skarlatos is running against Hoyle to replace Peter DeFazio in Congressional District 2 in Southern Oregon.
"It was shortsighted for Val Hoyle to raise taxes on Oregon's hospitals and nursing homes because now these costs have been passed along through higher healthcare costs to seniors and families across Oregon," said Oregon National Guard Veteran Alek Skarlatos. "I'm running for Congress to offer fresh ideas and new solutions, and it starts by lowering the cost of healthcare and prescription drugs, which Joe Biden, Val Hoyle, and the Democrats who run Washington have failed to accomplish."
On May 14, 2013, Val Hoyle voted for
HB 2216
that would extend the sunset on a collection of hospital assessment.
--Staff Reports
| | |
| --- | --- |
| Post Date: 2022-09-06 11:53:41 | Last Update: 2022-09-06 16:29:19 |
Marc Thielman announced he intends to run for Secretary of State
T
he
Gathering of Eagles and Oregon Liberty Coalition's Rally Around the Flag
held their fifth event since joining forces. It was filled with evidence from groups and individual seeking justice in Oregon's election system.
Two counties, Coos and Lane, told of their efforts filing public records requests and in Coos County the hard drive "crashed" destroying all records causing the county clerk to resign. Rod Taylor presented information on how your party can be identified in the numbering on the envelope. The Legislature authorized counties to do away with security sleeves exposing the ballot number through the envelope window.
Paul Metzler from Lane County provided information that Lane County has a large number of people registered in vacant lots. Through canvassing teams, they are finding people registered in homes that don't live there to the tune of 11,823 more adults on the voter roll than the U.S. Census. Their teams are also monitoring drop boxes and they follow the ballot pickup. They are recognized as a great roadmap for other counties.
Attorney Stephen Joncus told the audience that lawsuits are showing "extreme" levels of fraud in the election system. On September 20-21 the Tim Sippel case will be heard in Washington County to determine if the public has a right to public records. The Oregon Secretary of State has inserted itself into the case and Attorney General Rosenbaum put on record that the "election tabulators are subject to physical and wireless attacks and if the information is released, it would cause irreparable harm to Oregon's election system." Admitting the election machines are accessible to manipulation Joncus said will carry weight in lawsuits. The Secretary of State is telling county clerks not to respond to records requests and upping the charges. They are working to get court intervention.
Joncus is working with Marc Thielman using the case of Brown v Board of Education, which founded that separate but equal was unconstitutional. The court said the case is not determined on casual factors, we're not going to measure whether black and white schools are technically equal in what they provide to students. It's more intangible factors that separates children by race and creates a sense of inequality, inferiority or a crisis of confidence. The court said, of course it exists, so they overturned the case that said, separate but equal was constitutional. Applied to our elections, we have a crisis of confidence in our election system.
A D V E R T I S E M E N T

A D V E R T I S E M E N T
Thielman explained how he is attempting to get conservatives to work together in a PAC called
BattlegroundOregon.org
. He is taking a reverse tactic filing suit to prove there is no election fraud. He told how conservative voters holding their votes to the last day influenced Arizona overwhelming the algorithms that caused what Mei Wong's race experienced in Clackamas County.
Clackamas County could not explain to Mei Wong why her election numbers went down election night and the week following. Mei Wong and Dana Hindman have formed the Justice League of Oregon to raise funds to file a lawsuit and merge with other lawsuits. They will have a follow up with an election integrity symposium on September 24.
Marc Thielman wowed the audience when he announced he intends to run for Secretary of State and continue the fight against election fraud.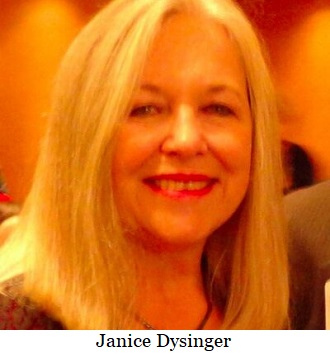 Janice Dysinger, Oregonians for Fair Election, told of Clean Voter Rolls and how you can check who is registered at your address on VoteRef.com. She employed everyone to please pray for all the activities against voter fraud. Dysinger told of the Secretary of State's attempt to silence her by telling her to preface her speeches by quoting statutes.
Richard Burke trained on how to canvass – what to do and what not to do. He encouraged everyone to get active and he makes it sound easy and doable for anyone. He offers training for anyone running for county clerk or any office.
John Tamny, Director of FreedomWorks Center for Economic Freedom, spoke by livestream and answered questions from the audience regarding the economy. He points out that the people are the economy and it's unfair of politicians to claim they control the economy. When responding about companies, he said, "Never, ever bet against the United States." He closed with the economy is still experiencing the effects of when they had us locked in our homes.
Dr. Douglas Frank, known for his scientific modeling of the U.S. elections was the keynote speaker. He has a 92-99 percent predictability from his algorithms and data. Oregon has 107 percent more registered voters than eligible voters. The Secretary of State website says there are 7,236 more people voted than the 2020 voter history. He illustrated that Lane County had 652 more register voters than eligible voters, and Coos County had 153. Every county in Oregon, Frank said, cannot reconcile their numbers.
Motor voter has smoothed out the algorithms so every county has the same 83 numbers sequencing. That's why once one county's codes are established it can be repeated for every county. It can predict the vote for every age and party. The random voting disappears when there is centralized control by the state. He exposed 300 missing ballots in Lane County for them to pursue. His work has revealed that county clerks do not have the technical training to know how to back up their data. Education is key, but the fix is local. It starts from the bottom up – that means canvassing your neighborhoods. Dr. Frank's work can be found on rumble.
Tina Peters also presented by livestream because the judge wouldn't authorize her to travel. She is the Colorado election clerk arrested for doing her job and making a forensic copy of her county's election data. To close the day, the movie, Selection Code, was shown that tells her story. It is based on the Mesa III Report and how the machines are manipulating the votes.
--Staff Reports
| | |
| --- | --- |
| Post Date: 2022-09-05 16:29:55 | Last Update: 2022-09-07 15:23:21 |
"Schools should be free from the political or personal agendas of the adults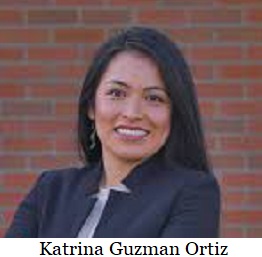 O
n August 23, 2022 chief petitioner and parent activist Casity Trout submitted the recall paperwork to recall Salem Keizer school board members Karina Guzman-Ortiz, Ashley Carson-Cottingham, and Osvaldo Avila. According to the group Salem-Keizer Education First, "Parents and concerned citizens across the Salem Keizer School District will no longer sit idly by while they witness public education continue putting the futures of their children on the backburner as they indoctrinate young minds and negate to provide them with a rigorous academic experience. The reasons for recall petitions are cited below:
Zone5
Karina Guzman Ortiz does not prioritize academics for students in the Salem Keizer school district, her top priority is board policies with a focus on "accepting and confirming BIPOC and marginalized student voices and increasing culturally responsive school leadership, teaching and curriculum." She believes white supremacy is a structural and systemic issue, and believes white people are privileged and cannot experience racism. She is quoted saying " ... racism operates at the systemic institutional level and we understand that marginalized communities and oppressed communities do not benefit off the structural support and structural benefits or privileges that many white people do." She strongly supports students expressing their gender at school and "in due time they might be able to share that with family members". She has supported putting a ban on expulsion and suspension for students despite the growing number of disciplinary incidents occurring in our schools since the cancelation of School Resource Officers. She has supported spending taxpayer funds on feminine hygiene products in every boy's bathroom including at the elementary level. Student safety is at risk; she supported the removal of SRO's when data included 170+ interactions involving weapons. She voted to ban concealed carry while on district grounds.
Zone 3
Former Board chair, Osvaldo Avila, labels parents whose values differ from his own with divisive rhetoric and slander to dismiss their concerns; even referring to them as "book burners," while supporting books that illustrate with pictures, in detail, teen's giving oral sex and having intercourse. He's supported special interest groups who use hate speech to intimidate parents; calling them "white supremacists," "racists," and "transphobic." Avila has given preferred treatment to these groups with early entry to board meetings, permitting them to hide their identity when giving public comment, and allowing them to harass parents through physical posturing, name calling and threatening behavior. These same groups have harassed board members with opposing views at their homes and places of work to intimidate them. Avila's bias against parents was further illustrated when he stated "the primary onus is the educators, are the ones responsible for the education" Indicating parents' rights are less than educators. Student safety is at risk; he supported the discontinuation of student safety data collection that previously included reports of over 11,000 disciplinary incidents students were involved in. He supported the removal of SRO's when data included 170+ interactions involving weapons. He voted to ban lawful background checked concealed carry.
Zone 1
Ashley Carson-Cottingham does not prioritize student academics and education according to her strategic goals for 2022/2023. In outlining HER goals, she stated "I'm really interested in school-based health centers (SBHC)". SBHC will allow minors to seek medical care, to include for conditions as serious as HIV, without parental consent or knowledge per ORS 109.640. Her chosen priority ignores the fact that less than half of all third graders are not meeting reading proficiency goals. She has not maintained order in the boardroom as outlined in Board Chairs Role policy, allowing for hate speech, intimidation and race-baiting from special interest groups who contributed to her campaign. This creates safety concerns for attendees. Parents feel intimidated, as though they have no participation rights in the education of their student while having forced differing ideologies taught to their children. Years of research have highlighted the importance of parent involvement in student success. Ashley is in support of graphic books in the district libraries that portray teenagers giving and receiving oral sex and having intercourse. She voted to ban concealed carry-on district grounds, is against renewing the SRO contract, and is in favor of the transgender policies that were created without parent input.
According to Salem-Keizer Education First, "Several groups in the Salem Keizer School District community make up several thousand individuals who demand that the classrooms are a neutral, safe, welcoming and inclusive place for all students." Chief petitioner, Casity Troutt commented on the book Gender Queer, stating that "the objection and outrage over the inappropriate and pornographic materials is not at all an attack on LGTBQIA+ students or the BIPOC students. Parents would equally object to any book as graphic and sexually explicit if it were about a heterosexual person. There is no objection to teaching about the horrors of racism, it must be done so we can continue to grow and move on from such an ugly part of history but only with telling the truth and not in glorifying an institution that seeks to breed division. We want all students to be welcomed, safe, happy, healthy and to receive an excellent education so they can have a promising future".
A D V E R T I S E M E N T
A D V E R T I S E M E N T
"Schools should be free from the political or personal agendas of the adults and are conducive to thinking and learning critically. They demand that students are once again taught the fundamentals like reading, writing, math, history and science. Parents are saying no to indoctrination and that they have every right to have a decision in what their child is being exposed to in schools because parenting doesn't end when the bell rings," according to the group Salem-Keizer Education First.
--Staff Reports
| | |
| --- | --- |
| Post Date: 2022-09-02 06:54:47 | Last Update: 2022-09-02 16:28:37 |
The bill was panned for eliminating much of the requirements for graduation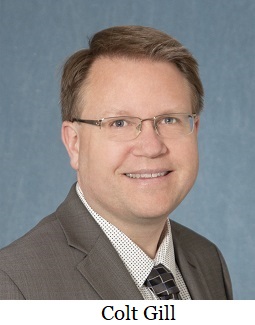 F
ollowing an extensive community engagement process, the Oregon Department of Education has released a report to the Oregon Legislature and State Board of Education titled, "
Community-Informed Recommendations for Equitable Graduation Outcomes: Senate Bill 744 Report.
" When the Oregon Legislature passed
SB 744
, it directed the Department of Education to review state requirements for high school diploma and to make recommendations related to requirements. At the time, the bill was panned for eliminating much of the requirements for graduation.
The report, developed by the Oregon Department of Education in response to legislative request, contains a summary of the department's engagement process and feedback, a review of current Oregon diploma requirements, a review of graduation data and essential skills, a scan of nationwide diploma requirements and trends, and determinations and recommendations for the Oregon Legislature and State Board of Education to consider and inform future graduation policy decisions. Oregon's graduation requirements were last reviewed in 2007 and updated in 2008 and phased in through 2013.
The Oregon Department of Education, Oregon retains stringent requirements for teaching and assessment of reading, writing, math and all other content areas within high school courses, as the number of high school credits required has not changed and remains as rigorous as any in the nation. To earn a diploma in Oregon, students must earn passing grades in 24 high school credits, including four years of language arts and three years of math.
To develop the recommendations, ODE coordinated extensive statewide engagement, involving more than 3,500 diverse students, community members, families, educators, and representatives of higher education and workforce and industry. ODE also conducted an in-depth review of Oregon graduation data by investigating inequities and disparities, exploring diploma policies in other states and comparing Oregon diploma policies with national trends.
A D V E R T I S E M E N T
A D V E R T I S E M E N T
Statewide, local, and regional engagement was hosted by both ODE and Oregon's Kitchen Table to gather feedback from a diverse variety of community members. Participants were asked what they value in education and what a diploma means to them, their family, and their community.
"Oregon is fortunate to have so many diverse community members from throughout the state deeply committed to informing future graduation policies," said Colt Gill, Director of Oregon Department of Education. "Their contributions enabled the Oregon Department of Education to perform a deep, equity-based review of diploma policies to help prepare Oregon's students for a productive and opportunity-filled future. Thank you to everyone who participated in this necessary review."
The report includes two determinations in response to questions posed by SB 744, which ODE was entrusted with addressing. The report does not recommend changing diploma requirements in basic academic skills. Determination #1 addresses the question, "of whether the skills and knowledge expected to be attained by persons who earn high school diplomas in this state... align with the requirements for high school diplomas in this state." Determination #2 addresses the question, "of whether the requirements for high school diplomas in this state have been applied inequitably to different student populations."
Determination 1: ODE has determined that the skills and knowledge expected by business, industry, and postsecondary education do not fully align with the current requirements for the Oregon Diploma.
Determination 2: ODE has determined that the requirements for Oregon high school diplomas have been applied inequitably to different student populations.
ODE developed final recommendations by following the principles listed below when synthesizing the information gathered from the review and engagement process:
Center accountability on systems, not students. Place accountability on systems to provide the educational resources needed to make requirements feasible for students.
Reflect student and community assets. Equity in graduation requirements demands that Oregon's diploma process honors and recognizes student, family and community diversity, culture, assets and strengths (especially communities who have been historically marginalized such as those experiencing poverty, those experiencing housing instability, those experiencing disabilities, those experiencing mobility, those who are multilingual, and students who identify as Black/African-American, Indigenous or Native, LGBTQ2SIA+ community members.)
Prepare students for their futures. Diploma requirements must be designed so students are prepared to thrive in the ever complex and changing world after graduation.
Create coherence and clarity. Diploma requirements should be accessible, with clear expectations and steps to achieving a diploma identified.
A D V E R T I S E M E N T

A D V E R T I S E M E N T
These recommendations are intended to make Oregon's diploma requirements more equitable, accessible, and inclusive for all students. The recommendations do not stand alone and should not be implemented independently. If the State Board of Education and/or Legislature consider implementation of any of the recommendations they should be implemented in a coordinated fashion that is further informed by active and robust community engagement.
The final report and supporting appendices can be accessed online. The process and report offer an opportunity for the Legislature and State Board of Education to review Oregon's diploma requirements and consider updates to better serve all of our youth. This report shows that Oregon has a chance to reimagine and rebuild our education system in a way that more equitably serves Oregon's students. This report in and of itself does not direct any action on Oregon's diploma requirements, any action based on these requirements would be signaled by future direction from the Oregon Legislature or State Board of Education.
--Staff Reports
| | |
| --- | --- |
| Post Date: 2022-09-01 11:21:20 | Last Update: 2022-09-01 13:54:47 |
Elections are nearing
I
n a
letter to Constitution Party Leadership
the Election Division of the Oregon Secretary of State, "hereby determines that Jack Brown is the recognized chair of the [Constitution] Party. Accordingly, the Elections Division will only accept Candidate Filing -- Minor Political Party forms (SEL 110) certified by party officers that Roger Shipman notified the Division of on August 8, 2022, which are:
Jack Alan Brown, Jr., Chair
Robert (Bob) Eckstrom, Vice Chair
Roger Shipman, Secretary
Angi Vandenbos, Treasurer
The letter summarized the internal party dispute. "In June 2022 the Division received a written complaint against three members of the Party's leadership including Jack Brown. The complaint alleged that the Party violated Oregon election law by not providing proper notice regarding nominating conventions and committee meetings. The Division opened an investigation into the allegations. On August 4, 2022, the Division issued its determination that the Party violated Oregon election law by failing to provide sufficient and timely notice of a nominating convention. Accordingly, the Division advised the Party to update its bylaws to comply with ORS 248.009(1) and to schedule another nominating convention or delegate selecting convention to appropriately nominate candidates to the 2022 general election.
"On August 8, 2022, Roger Shipman filed an updated list of Party officers with the Division as required by ORS 248.009(2). On August 12, 2022 Jack Brown filed updated Party bylaws with the Division as required by ORS 248.009(1)."
The party held a
second convention
in late August.
A D V E R T I S E M E N T

A D V E R T I S E M E N T
After the Division issued a decision in the investigation discussed above, a group of Party members attempted to become the recognized Party leadership ("Blansett's group"). Blansett's group purported to hold a nominating convention to nominate candidates and update the Party's bylaws. On August 22, 2022 Lucian Blansett filed bylaws reportedly adopted by party members the previous day. Blansett also filed three SEL 110 forms indicating that the group nominated Michael Stettler to the office of US Senator, Paul Romero to the office of Governor, and Caleb Abel to the office of State Representative, District 1. On August 29, 2022, the Division received an SEL 110 indicating that Blansett's group nominated Thomas Zoll to the office of US Representative, 4th District.
--Staff Reports
| | |
| --- | --- |
| Post Date: 2022-08-31 06:21:12 | Last Update: 2022-08-30 16:06:15 |
"I find it hard to imagine she wouldn't put in for the state money"
D
uring the 2022 Legislative Session, the Legislature passed
SB 1579
which directs the Oregon Business Development Department to develop and implement Economic Equity Investment Program to award grants to organizations that provide culturally responsive services to support economic stability, self-sufficiency, wealth building and economic equity among disadvantaged individuals, families, businesses and communities in Oregon.
An ethics
complaint has been filed
against Senator Akasha Lawrence Spence (D-Portland) by Gary Hughes and Gabriel Buehler both of Tigard. According to the complaint, "Lawrence Spence is the Founder and Principal of Fifth Element LLC. According to business filings with the Secretary of State, Fifth Element's primary business activity is "conscientious real estate development." Fifth Element's website provides more information about what that means with statements like, "We provide the vehicle for these small business owners to diversify their businesses and build wealth through commercial property ownership," "Helping small businesses achieve ownership is only the first step," and "fortifying small businesses through property ownership."
The complaint continues, "As we read
SB 1579
, under the Economic Equity Investment Program, taxpayer dollars will now be distributed to organizations to improve "economic equity." Section 2(3) defines measurements of "economic equity," the first being the ownership of real property. This is an explicit business activity of Fifth Element. It appears that Senator Lawrence Spence's business, Fifth Element, would be eligible for grant money through the Economic Equity Investment Program and, if awarded, she would receive pecuniary benefits from the passage of
SB 1579
."
In a hearing before the Oregon Senate Committee on Conduct, Legislative Counsel weighed in, saying "we believe it is more likely than not that Senator Lawrence Spence violated
ORS 244.120
and
Senate Rule 3.33
by failing to declare a potential conflict of interest before voting on
SB 1579
. Lawrence Spence not only voted for the bill on the Senate Floor, but was a chief sponsor of the bill.
Through her attorney, Clifford S. Davidson with Portland-based law firm Snell & Wilmer, Senator Lawrence Spence
responded to the committee
. According to testimony, "Prior to voting, and when she voted, on
SB 1579
, Senator Lawrence Spence had no intention of applying for a grant created by
SB 1579
."
One staffer who is familiar with the case said, "I find it hard to imagine she wouldn't put in for the state money that her bill provided."
The Senate Committee on Conduct was deadlocked 2-2 on a motion that Senator Lawrence Spence violated
ORS 244.120
and
Senate Rule 3.33
, and then voted to take no further action. The vote was a clean party-line split with Senators Chuck Thomsen (R-Hood River) and Floyd Prozanski (D-Eugene) voting yes and Senators Fred Girod (R-Stayton) and Kathleen Taylor (D-Portland) voting no.
--Staff Reports
| | |
| --- | --- |
| Post Date: 2022-08-30 10:38:56 | Last Update: 2022-08-30 11:53:41 |
Surrett engaged with the shooter and attempted to disarm him
A
t approximately 7:04 p.m. on Sunday, Aug. 28, Bend Police responded to multiple 911 calls reporting shots fired at the Forum Shopping Center in northeast Bend. Those calls included information that at least one person was shooting in the parking lot of Costco and Big Lots before entering the west entrance of Safeway. The shooter has been identified as Ethan Blair Miller of Bend.
Bend Police officers arrived on scene within two to three minutes of the dispatched call. They could hear gunfire coming from the Safeway. Officers simultaneously entered the store from different entrances, running toward the shooter as shots were still being fired. Four minutes elapsed from the time of the first dispatch until officers reported to dispatch that the suspected shooter was down.
One person, identified as 84-year-old Glenn Edward Bennett, a former medic in the Korean War, was shot inside the west entrance. Officers and medics with Bend Fire & Rescue rendered aid at the scene. Medics transported Bennett, but he did not survive his injuries.
The shooter continued firing as he moved through the store before encountering Safeway employee and Army Veteran Donald Ray Surrett, Jr., a 66-year-old Bend resident, in the produce section of the store. Police believe Surrett engaged with the shooter and attempted to disarm him, potentially helping to save additional lives. Surrett was shot and died from his injuries at the scene.
A D V E R T I S E M E N T
A D V E R T I S E M E N T
The shooter was dead from a self-inflicted gunshot wound at the scene. Bend Police did not fire any shots. Police also received reports of at least two people who sustained non-life-threatening injuries.
Oregon Governor Kate Brown issued a statement, saying "Last night's shooting was one of several in Oregon just this weekend. The families of these victims will forever be impacted by these senseless acts. All Oregonians deserve to be safe from gun violence."
The Bend City Council also spoke. "We are devastated that Bend has become the latest community to experience a mass shooting aimed at causing fear. As leaders at the local level, we pledge to do everything in our power to advocate for the policies we need as a state and a country to curb gun violence and end the epidemic of mass shootings that plagues our communities. Everyone deserves to feel safe from gun violence in our community."
Law enforcement teams continue to investigate information the shooter may have posted online, which Bend Police learned about after the shooting took place. The shooter had no criminal history in the area and Bend Police have no evidence of prior threats from him. Bend Police are partnering with the Bureau of Alcohol, Tobacco, Firearms and Explosives to determine how the shooter accessed the firearms used in the shooting.
The families of the victims have asked for privacy at this time. We ask that you honor their request.
Bend Police have set up a tip line. If you have any information you believe investigators should know about this incident, please call 541-322-6380. We also have officers at Micks Drive in the shopping center to allow people to collect property and vehicles left at the scene. Mental health counselors will also be at that location.
--Staff Reports
| | |
| --- | --- |
| Post Date: 2022-08-30 10:23:36 | Last Update: 2022-08-30 11:43:49 |
The race for CD6 is Mike Erickson v Andrea Salinas
Editor's note: Oregon Abigail Adams Voter Education Project equips voters with information on how candidates stand on issues through a questionnaire process featured in comparison guides.
M
ike Erickson (R-Tigard) and Representative Andrea Salinas (D-Lake Oswgo) are competing for the new Congressional District 6. The district is carved out of the mid-valley. The district comprises Yamhill and Polk Counties, the western part of Marion County, including Salem and the I- 5 corridor and reaches up into the Southwest Portland area. It also includes parts of Clackamas and Washington counties.
Salinas was the Chair of the
House Special Committee On Congressional Redistricting
that drew the lines for the new district, which conveniently carved out the predominantly Democrat area in Southwest Portland that might give her an edge. The polls are currently telling a different outcome and has the attention of the
National Republican Congressional Committee
.
Prior to serving in the legislature, Salinas worked as a lobbyist for the government employee union SEIU Local 503 where she says that she worked to "help provide Oregon families with a fair shot by increasing the minimum wage, fighting climate change, and providing comprehensive reproductive health care coverage to all Oregon women." She served as House Majority Whip while representing House District 38. She has a BA in psychology from the University of California, Berkeley.
While Salinas' career has been focused on spending taxpayer money, Erickson assists companies and organizations on how to save money as Founder and CEO of AFMS. They help companies of all sizes with supply chain solutions. Erickson has been involved in the transportation- logistics industry for over three decades. His work was
recognized by the National Federation of Independent Business (NFIB)
as a voice for small businesses. Erickson graduated from Portland State University in business.

Erickson has had a lot to say about the newly passed Inflation Reduction Act – it will do nothing to reduce inflation, but it will grow government. "The Act is absolutely counter to what people say they want from their lawmakers," Erickson said. "The bill does nothing to help financially struggling Americans or protect our communities. Even the United States Committee on Finance, chaired by Oregon's Ron Wyden, published a news release stating that citizens making under $400,000 a year would experience tax hikes… What is supposed to relieve the financial pressure on Americans has become a way to push through costly tax measures inconsistent with the title of the new law."

Salinas sees inflation through the equity lens. In Congress, she intends to fight for a $15 minimum wage, paid family and medical leave, and an even bigger social safety net for our communities. She will also work to win overtime pay for workers that aren't currently eligible under the Fair Labor Standards Act and will be focused on creating a path to citizenship. She wants to ensure that marginalized communities are provided with opportunities to prosper in a new, clean energy economy by taking bold steps, and not further harm or marginalize by the impacts of climate change.

A D V E R T I S E M E N T
A D V E R T I S E M E N T

C

ontrary to Salinas, Erickson sees energy independence as a way to make everyone thrive and grow the economy. He refers to
a recent report
that found Oregon gas prices remain almost $1 per gallon above the national average. "We must focus on infrastructure development and improving job opportunities and growth for Oregonians," Erickson said.
Erickson is critical of the Biden administration and Homeland Security Secretary Alejandro Mayorkas' decision to lift Title 42 restrictions on immigration due to health concerns. He sees securing the border to stop illegal immigration going hand-in-hand with fighting crime to increase public safety. He added that he has no confidence in Secretary Mayorkas and will be an ardent supporter of border security and common-sense immigration policies.
Erickson wants to see Oregon's Ballot Measure 110 reversed – it has backfired on Oregonians. He makes the point on Facebook that "the radical left must be held accountable for the decriminalization of hard drugs that has allowed crime to run rampant through our communities… I know that if we're going to make Oregon safe, our brave police officers need to be invigorated, supported, and provided with all necessary resources!"
Erickson believes we need a new approach to improve education – one that prepares students for the jobs of today, not for whatever racial standards politicians approve of at any given moment.
Salinas reiterates the Democrat agenda to pass what she calls common sense gun legislation like implementing universal background checks on gun sales, enacting a red flag law, disarming domestic abusers, reducing police violence, focusing on decreasing city gun violence, and holding the gun lobby accountable. Additionally, she supports Medicare for all and a single-payer system, she is an abortion and reproductive rights champion, and wants to take her bill that recognized racism as a public health crisis to congress.
Salinas says she will focus on our democratic institutions to ensure that we continue to build a diverse, inclusive and representative democracy, and proud to be endorsed by organization aimed at building a democracy that is inclusive of all people. She says she is ready to head to Congress to fight for all people and provide progressive representation. What will her answer be if she is to take the oath of office to our Republic Constitution?
Salinas and Erickson are joined by Larry McFarland, the Constitution Party nominee. McFarland is a retired contractor and project manager for 41 years. He served in the Navy six years and received a Bachelor's degree in Mechanical Engineering from Chemeketa Community College.
--Donna Bleiler
| | |
| --- | --- |
| Post Date: 2022-08-29 18:53:42 | Last Update: 2022-08-29 19:25:56 |
"Be prepared for the ones we can't prevent"
O
regon's Governor Kate Brown
has declared
a state of emergency due to the imminent threat of wildfire across Oregon. Much of the state continues to experience high temperatures, wind, storms with dry lightning, and persistent drought. With the extended forecast in Oregon calling for continued warm and dry conditions—and with many parts of the state in drought emergencies—the threat of wildfire in Oregon is imminent.
"With wildfire behavior increasing across the state, and with the threat of fire not likely to recede in the near future, it is imperative that we act now to prevent further loss—of life, property, business, and our natural resources," said Governor Kate Brown. "I issued this emergency declaration to ensure every resource is made available for firefighting efforts and to the crews striving to protect our state.
"It is equally important that each of us do our part to prevent wildfires and to be prepared for the ones we can't prevent. I am urging Oregonians to take charge in preventing human-caused fires by being safe, responsible, and aware. I am also encouraging individuals and families to be prepared by making an emergency plan and to follow all evacuation orders should they occur in areas of active wildfire."
Pursuant to ORS 401.165 et seq, Governor Brown determined that a threat to life, safety, and property exists due to the imminent threat of wildfire.
A D V E R T I S E M E N T

A D V E R T I S E M E N T
The Governor's declaration authorizes the Oregon Department of Forestry and the Office of the State Fire Marshal, in coordination with the Oregon Department of Emergency Management, to utilize personnel, equipment, and facilities from other state agencies in order to respond to or mitigate the effects of the wildfire emergency.
This emergency declaration
allows state agencies to temporarily suspend any rules that impair the response to wildfires, if needed, and also allows the state to request assistance from other states through the Emergency Management Assistance Compact if necessary.
The emergency declaration is focused on helping to ensure that the state is prepared to marshal all available and necessary resources as quickly as possible as wildfires arise throughout this season. When state and national resources are limited, the Oregon National Guard will deploy firefighting resources in accordance with Operations Plan Smokey 2022.
--Ben Fisher
| | |
| --- | --- |
| Post Date: 2022-08-28 18:13:12 | Last Update: 2022-08-28 18:26:00 |
Where do they stand on the issues?
Editor's note: Oregon Abigail Adams Voter Education Project equips voters with information on how candidates stand on issues through a questionnaire process featured in comparison guides.
T
wo Candidates are competing for Oregon's 5th Congressional District, Republican Lori Chavez-DeRemer and Democrat Jamie McLeod-Skinner.
Congressional District 5 may be the most nonsensical and carved out district in the shape of a person holding a firearm. The gerrymandering of the newly created district was criticized by many.
Lori Chavez-DeRemer
served as the mayor of Happy Valley, Oregon from 2010 to 2018, after serving on the Happy Valley City Council. Her mayoral election was historic, as she became the first female and first Latina elected to this office. Lori and her husband founded Anesthesia Associates Northwest, and today run several medical clinics throughout the Pacific Northwest. Lori received her Bachelor's in Business Administration Management from California State University, Fresno.
Jamie McLeod-Skinner
lives with her wife in Central Oregon where they raise dogs, goats, and chickens. She claims to be a small business owner and emergency response coordinator that supposedly focuses on communities and protecting natural resources.
McLeod-Skinner is a former union member, she says that she is an outspoken advocate for Oregon's working people and farm workers.
McLeod-Skinner began her public service managing the repairs of schools and hospitals in Bosnia and Kosovo before returning to the U.S. to manage refugee resettlement programs, work in city and regional planning, and serve on a city council. Jamie holds a Master's in Regional Planning, and a law degree with a focus on Natural Resources Law.
Chavez-DeRemer sees the homeless crisis affecting cities, towns and communities which she points out raises safety concerns for families and businesses.
Drugs pouring across our southern border are impacting homelessness. Chavez-DeRemer declares, "We must secure the border to stop the influx of crime and drugs." She sees inflation as a contributor. "With inflation hitting a 40 year high, it has gotten progressively harder to financially get by. This is why we must stand up against the Left's agenda with Conservative leadership to get our economy back on track and make our country affordable again."
She continues, "Congress has spent our country into oblivion with record deficit spending. As your Congresswoman, I will always support lower taxes and reigning in spending."
A D V E R T I S E M E N T
A D V E R T I S E M E N T
McLeod-Skinner follows in the footsteps of the rest of the Democrat Party, making the climate crisis, environment, families and democracy her priorities. "We must set policies and create incentives to change this trajectory as well as improve our responses to the resulting disasters." As for families and economic recovery, she says, "People are struggling with both a health pandemic and an inequity pandemic. We need a responsive government that provides critical physical AND social infrastructure."
McLeod-Skinner proposes spending more taxpayer dollars in affordable housing, healthcare, homecare, childcare, special and early childhood education, debt-free community college and trade program.
O
regon kids are struggling to catch up from school closures and are now divisive and politically charged issues are being forced into the classroom. Lori Chavez-DeRemer firmly believes Oregon Parents deserve a say in what their children are taught, which is why she supports a Parental Bill of Rights that ensures transparency for school curriculums and protects the rights of parents.
Chavez-DeRemer says, "We must ban the teaching of critical race theory in our schools. Our students should not be learning regressive ideologies that discourage achievements and divides."
Jamie McLeod-Skinner says that she believes in investing public money.
Investing in protecting our democracy is how we invest in our future and in future generations. She said, congress must step up to protect women's rights where the Supreme Court has failed. "When in Congress, I will work to codify and protect a woman's right to choose."
Chavez-DeRemer stands for protecting the unborn, She states, "A vast majority of Americans want restrictions on abortion and I would be in favor of passing legislation like the heartbeat bill."
There is a clear difference between these two candidates, and most notable is their understanding of the Constitution. Chavez-DeRemer seems to affirm our Republic form of government in the U.S. Constitution, the Second Amendment and the Bill of Rights. McLeod-Skinner describes "protecting our democracy" as wealth redistribution, stating "our fundamental decency is rightfully questioned when we leave this undone and leave people behind."
--Donna Bleiler
| | |
| --- | --- |
| Post Date: 2022-08-27 12:14:10 | Last Update: 2022-08-27 12:40:49 |
FERC is likely to make a final decision later this fall
T
he Federal Energy Regulatory Commission has released a Final Environmental Impact Statement that recommends approval to remove four dams on the Klamath River. The recommendation by FERC staff is another key milestone in progress toward restoring the Klamath to its former free-flowing condition, work that has been undertaken collectively by PacifiCorp, which owns the dams, Oregon, California and the Klamath River Renewal Corporation. FERC is likely to make a final decision later this fall.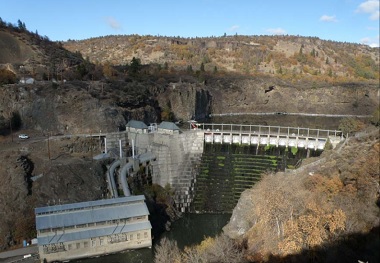 "This is an encouraging step forward. DEQ appreciates the thorough and comprehensive review by FERC staff," said Director of the Oregon Department of Environmental Quality Richard Whitman. "Along with significant federal funding for agricultural infrastructure and habitat improvement provided by the Bipartisan Infrastructure Law and the recent Inflation Reduction Act, these actions set the stage for addressing many of the underlying causes of conflict over water, water quality, and fisheries in the Klamath. We look forward to working with all of our partners to help put resource management back on a sustainable footing."
The
Klamath Hydroelectric Settlement Agreement between PacifiCorp and the federal government
was signed in 2010. The report focuses on events that occurred June 1, 2014 through June 30, 2018.
--Staff Reports
| | |
| --- | --- |
| Post Date: 2022-08-26 14:27:35 | Last Update: 2022-08-26 17:04:05 |
"Oregon will always be a safe and welcoming place for all people seeking an abortion"
G
overnor Kate Brown, Congresswoman Suzanne Bonamici (D-Portland), and State Representative Andrea Valderrama (D-Portland) visited an abortion facility operated by Planned Parenthood Columbia Willamette as the state of
Idaho's trigger law banning abortion
has taken effect. Abortion remains legal in the state of Oregon at all stages of fetal development. Governor Brown, Congresswoman Bonamici, and Representative Valderrama discussed their commitment to ensuring that all patients seeking abortions in Oregon have access, regardless of where they come from.
In the 2022 Session, Section 368 of
HB 5202
allocated an extra $15 million "for distribution to Seeding Justice for advancing reproductive health equity." This was done to provide funding to women from other states seeking abortions in Oregon -- mostly expected from Idaho.
"Oregon will always be a safe and welcoming place for all people seeking reproductive care, and for all people seeking an abortion," said Governor Brown. "Oregon has joined Washington and California to form the West Coast Offense, to protect abortion access on the West Coast, protect people seeking an abortion in our states, and to protect providers from prosecution in other states for providing medical care. I'd like to thank the health care workers of Planned Parenthood Columbia Willamette, who are on the front lines of providing patient care to everyone who comes through their doors."
"We will never stop fighting to protect, restore, and expand access to abortion care," said Congresswoman Suzanne Bonamici. "We must stand together in opposition to the recent attacks on reproductive rights, including the trigger law going into place in our neighboring state, Idaho. Here in Oregon we are committed to providing the care people need, whether they are Oregonians or traveling from nearby states. I am deeply grateful for the Planned Parenthood staff we met with today who are providing needed care, and to the many reproductive health care workers throughout our state."
"Reproductive justice is racial justice. This means if we aren't addressing health disparities that continue to impact Black and Brown communities, we aren't going far enough," said Representative Andrea Valderrama. "While the right to abortion is protected under Oregon law and we've worked hard to expand access, we know that coverage and access gaps persist. That's why I support the Hillman Clinic and efforts to address and eliminate barriers in the 2023 session."
A D V E R T I S E M E N T
A D V E R T I S E M E N T
"Idaho's abortion ban is devastating and cruel, and it puts physicians in an impossible position: having to choose between upholding their oath, or risk criminalization and jail time," said Anne Udall, President and CEO of Planned Parenthood Columbia Willamette. "The chaos, confusion and devastation we are now seeing on the ground is exactly the environment politicians opposed to reproductive rights have worked for decades to create. Banning abortion does not stop people from needing abortions. It only puts more people's lives in danger.
"Here in Oregon and Southwest Washington, where our health centers are located, our doors are open and we will do what we can to connect people who come to us seeking abortions with the care they need — regardless of where they live."
"Anti-abortion politicians have been systematically stripping access to abortion one state at a time. Against the will of the American people, the Supreme Court handed away our bodily autonomy and removed the bulwark against politicians having free rein in our personal medical decisions," said An Do, Executive Director of Planned Parenthood Advocates of Oregon. "I am proud to live in a state with leadership that believes abortion is health care and that health care is a human right.
"We are so grateful for the leadership of Governor Brown, Congresswoman Bonamici and Representative Valderrama for taking bold and necessary action in recent months to try to protect abortion access. We need everyone -- at every level of government -- to continue using every tool in their toolboxes to protect access to abortion."
--Staff Reports
| | |
| --- | --- |
| Post Date: 2022-08-26 11:23:25 | Last Update: 2022-08-26 14:27:35 |
Read More Articles