Donice Smith adds her name to four other women running for governor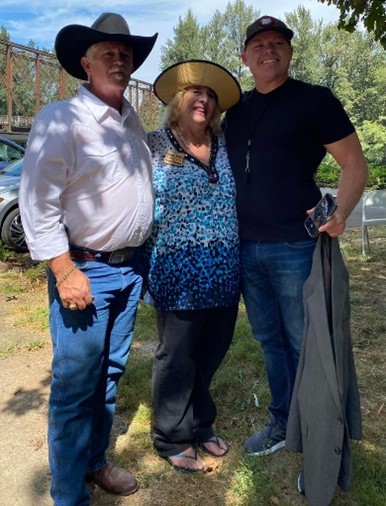 A
complaint resulted in Secretary of State Shemia Fagan rejecting the Constitution Party nominees. Paul Romero, Jr. was hoping to take advantage of a second convention and add a male to the governor's race. However, the support wasn't there, and after the proper 10-day notice, the Constitution Party re-nominated its slate of candidates and added two more for a total of nine candidates.
Caleb Abel – HD 1
Ed Renfroe – HD 2
Tracy Cramer – HD 22
Morgan Hinthorne – HD 44
Kim Rice – SD 18
Donice Smith – Governor
Jim Howard – US 4
Larry McFarland – US 6
Jo Rae Perkins – US Senate
Donice Smith adds her name to four other women running for governor. Three have legislative backgrounds, which could give her a few votes considering the climate of distrust of government. Smith has a background that more than qualifies her.
Smith earned several secondary degrees, including a Bachelor of Arts in History and the Constitution from Eastern Oregon University and continued to advance her education taking courses where ever she went.
Smith isn't just educated -- her experience matches her training. She attained the rank of Master Sergeant (E8) over thirty-five years in the military, ten active. During her service, she earned multiple medals. She was also a teacher, a published journalist for forty-six years in and out of the military, an author, and a talk show host for twenty-six years.
A D V E R T I S E M E N T

A D V E R T I S E M E N T
Smith says her top priorities for Oregon will be to fix our broken election process, eliminate medical tyranny and limit the scope of government overreach. She wants to restore small and family-owned businesses. Parents, not government, know what is best for their families in education, and strongly opposes critical race theory, and supports alternatives to the public school system.
As governor, Smith says she will appoint leaders who are committed to reducing the power of government to its prescribed limits. Her biggest challenge will be competing with women who have millions to make themselves visible.
--Staff Reports
| | |
| --- | --- |
| Post Date: 2022-08-24 15:48:34 | Last Update: 2022-08-24 15:56:36 |