On this day, January 28, 2003, Oregon voters defeated a proposed three-year income tax hike designed to forestall $310 million in cuts to schools and social services.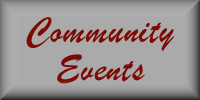 Post an Event

Western Liberty Network Leadership and Activist Training Conference
Saturday, February 4, 2023 at 9:00 am
The year's premiere grassroots activist and leadership conference! Get what you need to be successful in 2023!
Portland Airport Embassy Suites Hotel 7900 NE 82nd Avenue

The Oregon Constitution
Wednesday, February 22, 2023 at 7:00 pm
First of a three part series presented by former State Representative Mike Nearman studying the Oregon Constitution.
The River Church 4675 Portland Rd NE Salem

The Oregon Constitution
Wednesday, March 1, 2023 at 7:00 pm
Second of a three part series presented by former State Representative Mike Nearman studying the Oregon Constitution.
The River Church 4675 Portland Rd NE Salem

The Oregon Constitution
Wednesday, March 8, 2023 at 7:00 pm
Third of a three part series presented by former State Representative Mike Nearman studying the Oregon Constitution.
The River Church 4675 Portland Rd NE Salem

We Are Stronger Together
Monday, March 27, 2023 at 10:00 am
Oregon's Natural Resources & Industries (ONRI) is sponsoring the rally to meet legislators and influencers to bring light on legislation affecting natural resource industries, their families, and their communities. https://onri.us/events
Rally at the State Capitol, Salem.
View All Calendar Events
"Oregon is known for year-round outdoor recreation"
"O
ver the last decade, a staggering 99% of people needing Search and Rescue assistance in Oregon lived outside the county where they were rescued -- underscoring that people exploring the state may be inexperienced, unprepared or exploring unfamiliar terrain when heading out to adventure." This is an important point according to State of Oregon Search and Rescue Coordinator Scott Lucas. "Summer is always a busy time for Oregon's SAR program, and 2022 has been no exception. The good news is, SAR missions are down 22% from this time last year. The flip side is injuries are up 35% -- so fewer missions but greater injuries. We're especially seeing an increase in alpine rescues – rescues in mountainous regions at 5,000 feet and above.
"On average over the past decade, alpine rescues are up 100%; 19% over the last year alone. Climbing injuries are up 26%, owing to people not knowing the area, proper routes or their own limits. These increases have led to more extreme lifesaving helicopter missions, up 41% over last year. Our SAR teams have already performed 596 missions to date this year, most of those attending to hiking injuries for people who were ill-prepared for their adventure."
Lucas continued, "Oregon is known for year-round outdoor recreation. This week, archery hunting season opens, and Oregon's new rules of drawing tags means many hunters will be in new and unfamiliar locations. That, combined with folks looking to squeeze in the last bit of summer, may escalate the risk and resulting SAR missions. There's also a greater risk of human-caused fires as we hit the height of wildfire season."
Lucas points out that "one positive upward trend is the use of GPS tracking devices. This tells us that people are starting to pay greater attention to our SAR messaging and understand the importance of being prepared. Having a plan helps prepare explorers for any Oregon adventure – as those of us in emergency management know all too well. Now is a critical time to remind our audiences of best safety practices when heading outdoors, including getting familiar with the area they're heading, bringing printed maps, checking local fire restrictions, packing appropriately, traveling with a companion, and always letting someone know where they're going and when they'll be back.
A D V E R T I S E M E N T

A D V E R T I S E M E N T
Lucas reminds outdoor enthusiasts that "people should always know their physical limits and plan for activities that won't exceed their experience to avoid becoming a search and rescue statistic."
--Staff Reports
| | |
| --- | --- |
| Post Date: 2022-08-23 06:40:34 | Last Update: 2022-08-23 11:48:19 |
Justin Gibbs to head new department-level office
C
latsop County Oregon
is welcoming
Justin Gibbs as the new Emergency Management Director.
Gibbs brings more than 14 years in emergency management and public administration to the position. A native of North Carolina, he graduated from the University of North Carolina at Chapel Hill with a Master's Level Certificate in Community Preparedness and Disaster Management.
"Having been born and raised on the coast of North Carolina, I very much feel at home," Gibbs said. "I look forward to learning, growing and becoming a member of the community and serving its members with integrity."
Gibbs' background includes more than 13 years with Hyde County, North Carolina, where he served as 9-1-1 database administrator before being selected as emergency services director. His tenure included response to multiple hurricanes, storms and wildfires, as well as an assignment to Puerto Rico as a planning section chief for the Hurricane Maria response in 2017.
Prior to joining Clatsop County Gibbs served with Multnomah County for two years, most recently as Interim Division Chief of Planning with the county's Emergency Management Planning Section.
"My focus will be to develop strong relationships with the cities to ensure they are supported across all phases of Emergency Management, as well as concurrently making sure that Clatsop County is operationally ready to respond to disasters that will inevitably impact unincorporated areas of the jurisdiction," he said.
A D V E R T I S E M E N T
A D V E R T I S E M E N T
G
ibbs's arrival comes as the county has elevated Emergency Management to a department-level office within the county organization, in recognition of the vital role it plays not only in disaster planning and response but also policies such as the government responnse to diseases like COVID-19.
. Located at Camp Rilea, Emergency Management maintains responsibility for a breadth of planning efforts, facilitation of various appointed and volunteer committees, all-hazards public outreach and education, grant management and operating the County Emergency Operations Center at Rilea's Warrior Hall.
The department partners with other county offices as well as local cities, fire districts and Medix ambulance service, community groups, schools, water districts and state and federal agencies on emergency training, preparedness and response.
It coordinates amateur radio operator, Community Emergency Response Team (CERT) and other volunteer organizations, and manages the county's ClatsopAlerts communications system.
--Ben Fisher
| | |
| --- | --- |
| Post Date: 2022-08-22 20:52:14 | Last Update: 2022-08-22 21:05:07 |
Public reception with the community is planned for early 2023
J
ason Harvey
has been appointed
as the next Chief of Police for the Corvallis Police Department. He will succeed outgoing Chief Nick Hurley upon his retirement on December 30, 2022.
During the interim period, Harvey will work closely with Hurley, the Police Department, and the Corvallis community to ensure a smooth leadership transition.
Harvey is a 25-year veteran of the Corvallis Police Department and has worked in virtually every role at the department, from patrol officer to detective to K-9 handler. He currently holds the rank of Captain at CPD, where he oversees a division responsible for uniformed patrol, detective investigations, crime analysis, and traffic enforcement.
Harvey holds a degree in criminology and criminal justice from Portland State University. He graduated from the FBI National Academy in Quantico, Virginia in 2017. He is also a graduate of the International Public Safety Leadership and Ethics Institute and holds an Executive Certification from the Oregon Department of Public Safety Standards and Training.
Outside of work, Harvey enjoys spending time with his family, camping, and endurance sports such as cycling and long-distance running.
A D V E R T I S E M E N T
A D V E R T I S E M E N T
"I am honored and excited to be appointed the next Chief of Police for the City of Corvallis," Harvey said. "Serving this community is a true privilege, and I am committed to working with Chief Hurley over the next few months as we coordinate the handover of responsibilities to ensure a smooth transition for the department and the community."
The leadership transition comes a few months after the Corvallis Police Department was re-accredited through the Commission on Accreditation for Law Enforcement Agencies (CALEA). CPD has the distinction of being the longest-tenured CALEA-accredited law enforcement agency in Oregon.
The appointment was made by City Manager Mark Shepard.
"Captain Harvey is an accomplished law enforcement professional and a true community ambassador for Corvallis," Shepard said. "I am excited to work closely with Jason to maintain the high levels of service that the community has come to expect from its Police Department."
Harvey will assume his duties as Police Chief on December 30. A public reception with the community is planned for early 2023.
--Ben Fisher
| | |
| --- | --- |
| Post Date: 2022-08-21 11:22:03 | Last Update: 2022-08-21 11:33:52 |
OHCS insists that progress has been made
I
n a panel discussion on homelessness with local leaders on Friday, August 10, Oregon Housing and Community Services (OHCS) Director Andrea Bell
outlined and defended
what the state is doing to prevent and end homelessness.
"We are continuing to focus on supply, supply, supply—supply of affordable housing," she said at the annual Oregon Mayors Association Summer Conference. "We don't have enough affordable housing and haven't had enough for a very long time. We also need to open up that stock of affordable housing by opening up pathways to homeownership. At the same time, we need to focus on preservation of affordable housing."
Accompanied on the panel by North Bend Mayor Jessica Engelke and Gresham Mayor Travis Stovall, who provided their own cities' experiences and efforts, Bell emphasized the importance of partnership between leaders on the state and local level.
"We've been able to make some collective strides," Bell said. "It's not just because of the state. It is primarily because of the partnerships we have with leaders, with leaders like yourselves, with leaders of these communities who are actually doing this work on the ground."
Permanent supportive housing is one area where OHCS says that progress is being made. In 2019, OHCS set out to increase the number of new units by 1,000 by 2023.
A D V E R T I S E M E N T
A D V E R T I S E M E N T
"Working with local governments to fund and build navigation centers is another way these partnerships have worked to get things done. It is these innovative solutions that have proven to be—and will continue to be—real solutions and pathways to help get people out of unsheltered homelessness and into permanent homeownership", Bell said.
A
lthough the
Oregon Housing and Community Services agency
insists that progress has been made, critics are saying there is still much to be done.
"We are here today because we do not accept homelessness is a fact of life; we do not accept housing instability as a fact of life," Bell said. "And so that's great."
In addition to preparing to ask the Legislature for $800 million in funding for the 2023-25 biennium to sustain homeless services and eviction prevention, among its other programs, OHCS says they will continue to listen for feedback from local governments. Observers of the situation remain skeptical of the efforts.
"The reality is that at the end of the day, our job, our responsibility is to the people of Oregon and to all of you to have what you need from us.", stated Director Bell, who was appointed by Oregon Governor Kate Brown.
--Ben Fisher
| | |
| --- | --- |
| Post Date: 2022-08-20 17:26:27 | Last Update: 2022-08-20 17:56:15 |
"Consumers have to be one hundred percent sure"
T
he Oregon Liquor and Cannabis Commission again expressed displeasure with badly behaving cannabis businesses, signaling a desire to sideline marijuana licensees unable to follow common business practices. Last month, the Commission indicated its frustration with licensees that break the law or don't follow OLCC rules and as a settlement are required to surrender their license; many licensees in this position are able to monetize the soon-to-be surrendered license through the sale of their cannabis business. Commissioners want to close that loophole.
At the Commission's regularly scheduled monthly meeting on August 18 Commissioners made clear that they don't want industry poor performers to jeopardize consumer confidence in the regulated recreational marijuana market. The Commissioners also approved stipulated settlement agreements, renewed 12 liquor store agent contracts and appointed two new agents to run independently operated liquor stores.
While discussing cannabis stipulated settlement agreements, Commission Chair Paul Rosenbaum voiced concern about a settlement with a lab that had a faulty testing process. The result is that improperly tested products were approved and eventually sold to consumers.
"Consumers in this state have to be one hundred percent sure that we're complying and doing it [testing] safely," said Rosenbaum.
Other concerns are the frequency of packaging and labeling mistakes, and licensees not following the proper process and protocols for testing. OLCC Compliance Director Jason Hanson told the Commission there has been a rise in issues that could lead to product recalls.
According to Hanson problems have included: licensees adding ingredients to marijuana products after final testing and not re-testing; licensees not following requirements for non-cannabis additives when making flavored vapes; and licensees not understanding changes to OLCC rules before continuing to manufacture and distribute products for sale.
A D V E R T I S E M E N T
A D V E R T I S E M E N T
"What worse violation can you think of then getting approval to go to the market, then changing the product?" said Rosenbaum.
On August 18, 2022, OLCC issued a product advisory after finding that a THC vaping product containing a banned ingredient was sold at two licensed cannabis retailers in Eastern Oregon. Commission staff worked with the licensees who voluntarily removed the products from their shelves in early July, 2022.
The Commission also expressed a desire to work with the Oregon Health Authority (OHA) on a joint campaign to address excessive alcohol consumption. That interest came after OHA shared with Commissioners a new public awareness campaign "Re-think the Drink" to raise awareness about the impacts of over consumption of alcohol. The campaign asks Oregonians to reflect on and then reconsider their alcohol consumption while pointing out the impacts of over consumption.
A joint campaign might better highlight the value of the OLCC and the control state system according to Commissioner Matt Maletis.
"This agency is one of the lead funders of addiction treatment services, cities, counties and health programs," said Maletis. "I think that is something people forget that we are partners with slightly different missions, but really we don't because we're on the same team."
The OLCC's Distilled Spirits division reported to the Commission that although liquor sales revenue has grown 5.2%, the volume of liquor sold is down 1.5% from the same period last year. This shows a continued trend of Oregonians moving up-the-shelf and purchasing higher price point liquor products. The revenue growth is attributed to Oregon's continued population growth and the hospitality industry's re-emergence from the pandemic.
A D V E R T I S E M E N T

A D V E R T I S E M E N T
In other business, Commissioners renewed 12 independently owned liquor store contracts because of their operational success. The Commission also appointed Angela Smeulders to operate a Tualatin liquor store located at 19265 SW Martinazzi Ave. Smeulders has acted as the temporary agent since September of 2021 due to her father's retirement as the previous agent. Commissioners also appointed Robert Babin to operate the Jantzen Beach Store located at 11980 N Jantzen Dr. Babin has been the store manager for the past 12 years and took over the Jantzen Beach store due to his father's retirement.
The Commissioners also ratified the following stipulated settlement agreements (detailed information on specific cases can be found on the OLCC website):
ELEVEN ELEVEN a marijuana producer, will pay a $2,750 fine OR serve a 11-day license suspension for one violation.
LIGHTSCALE LABS a marijuana laboratory, will pay a $5,750 fine OR serve a 23-day license suspension for one violation.
CURA CANNABIS SOLUTIONS a marijuana processor, will pay $130,000 fine, AND serve a 23-day suspension OR pay a $132,750 fine AND serve a 12-day suspension for multiple violations.
VILLAGE GREEN a marijuana producer, will pay $24,500 fine OR pay a $10,500 fine AND serve a 56-day suspension.
--Staff Reports
| | |
| --- | --- |
| Post Date: 2022-08-19 13:37:26 | Last Update: 2022-08-19 16:19:53 |
The rule is being enacted as an emergency rule
T
he Election Division has provided notice of a
temporary administrative order
for
OAR 165-005-0130
. The rule provides a new restriction on the disclosure of the addresses of election workers. This temporary rule went into effect on August 16, 2022 and will end on February 10, 2023 or upon adoption of a permanent administrative order.
The rule is being driven by
HB 4144
which was passed in the 2022 session and it defines elections workers and requires an exemption for residential address disclosure. In enacting
HB 4144
the Legislative Assembly directed the Secretary of State to adopt a rule. This rule is needed to define electors qualified for residential address exemption in certain elections public records.
The rule is being enacted as an emergency rule. According to The Secretary of State "failure to act promptly will result in serious prejudice to the public interest of protecting elections workers as authorized in HB 4144. Defining the term Elections Worker is required to implement provisions of the law in a timely manner prior to the November 2022 General Election."
A D V E R T I S E M E N T
A D V E R T I S E M E N T
Tyler Janzen of the Oregon Association of County Clerks offered testimony during the hearing for
HB 4144
. He said, "This bill does two things to protect those election workers. First, it allows election workers to exempt their residential address from public records disclosure, lessening the threat of hostile behavior occurring at their private residences. Second, it makes the crime of harassment or aggravated harassment against an election worker a Class C felony, deterring would-be harassers from inappropriate actions."
--Staff Reports
| | |
| --- | --- |
| Post Date: 2022-08-19 11:39:19 | Last Update: 2022-08-19 12:52:48 |
Many of the first task force recommendations appear to have no impact
T
he Oregon Joint Task Force on Addressing Racial Disparities in Home Ownership is a legislatively appointed body that is developing solutions to address conditions that reduce or prevent homeownership among people of color in Oregon. The task force has been examining racial disparities for four years. It is currently Co-Chaired by Senator James Manning Jr. (D-Eugene) and Representative Ricki Ruiz (D-Gresham).
In past meetings, the task force has discussed challenges to borrowing despite programs to assist in becoming eligible and closing a home purchase. Banks have taken action expanding educational programs on how to increase credit scores and boost home ownership rates among people of color.
Many of the first task force recommendations were adopted in 2021 and 2022, which appear to have no impact. The task force was restarted in May 2022 with a recommitment to make new investments in financial services and other support services to address the disparities in homeownership.
The task force has been charged with
examining twelve separate policy proposals
related to funding and organizational capacity; institutional and regulatory measures; and models for asset building. However, resolving racial disparities involves reducing the wealth gap, which involves a redistribution of wealth, or requiring Oregon to go down a socialism path, which may be why the first task force had no impact. The twelve policy proposals gouge taxpayers with $332.4 million, some amounts are repeating.
A D V E R T I S E M E N T
A D V E R T I S E M E N T
The public may provide feedback on any or all the proposals from August 18 through September 2, 2022. Members of the public are invited to submit written comment on the twelve separate policy proposals. To submit written comments, email to jardho.exhibits@oregonlegislature.gov. Testimony submitted to this email address will be posted on the Oregon Legislative Information System (OLIS).
After the "love letter" law, passed in 2021, was ruled in violation of the First Amendment restricting free speech, the task force took another route. Proponents claimed discrimination under the Fair Housing Act. Instead, the task force proposes to enforce through BOLI and the Fair Housing Council of Oregon and recommends $5 million of taxpayer funds to work on violations of housing discrimination.
Many of the proposals provide for assistance and education, all of which should be taught in high school along with maintenance and upkeep of a home.
--Donna Bleiler
| | |
| --- | --- |
| Post Date: 2022-08-18 13:59:32 | Last Update: 2022-08-19 13:36:33 |
"Why the massive discrepancy across the Idaho/Oregon line?"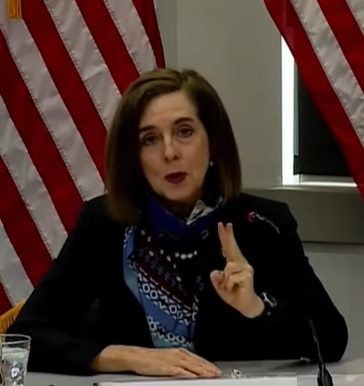 T
he Republican State Leadership Committee has issued a commentary on Oregon's employment recovery -- or lack thereof. "While dozens of states across the country have blown past pre-pandemic job levels,
including neighboring Idaho who has gained over 150%
of jobs lost during COVID,
Oregon still has not returned to pre-pandemic job levels
." according to new data released by the Oregon Employment Department Wednesday.
RSLC Spokesman Zach Kraft asks "Why the massive discrepancy across the Idaho/Oregon line? Lockdowns, taxes, and regulations."
According to Kraft, "Look no further than recent reporting from the Oregonian describing
three potential businesses who would make an $8 billion investment in Oregon
, but are hesitant because of Oregon's high taxes and burdensome regulations. Oregon's Democrat leadership has made life tough for small businesses and dissuaded new entrepreneurs from starting businesses and bringing jobs to the state."
A D V E R T I S E M E N T

A D V E R T I S E M E N T
"Four decades of Democrat control in Salem has caused the economy to sputter, jobs to disappear, and businesses to flee" said Kraft. "When Republicans retake the legislature, they will get the economy back on track and put more money in Oregonians' pockets. It's long past time Oregon had leaders working to make life easier for them, not harder."
--Staff Reports
| | |
| --- | --- |
| Post Date: 2022-08-18 13:45:39 | Last Update: 2022-08-18 13:59:32 |
149,360 signatures are needed to place the initiative on the November 2024 ballot
A
ccording to a release by the Oregon Secretary of State, "On August 17, 2022, the Elections Division determined
Initiative Petition 2024-004
, proposed for the November 5, 2024 General Election, contained the required number of sponsorship signatures, and has requested the Attorney General draft a ballot title." The number of signatures required is 1,000, but the Secretary of State will accept up to 2,000 in case of failures.
The subject provided by Chief Petitioners for the proposed initiative is, "New tolls require regional voter approval" and the initiative requires three things before a toll can be imposed:
(A) A toll is proposed by a public body
(B) The toll proposed by the public body is referred for approval or rejection to the electors of each county in this state that has a county border within a 15-mile radius of any section of highway proposed to be tolled, and
(C) The toll proposed by the public body is approved by a majority of the total votes cast in the referral
The Chief Petitioners for the initiative are Dean Suhr of West Linn and Lorely Miller of Oregon City -- both residents of the southwest section of I-205, where tolling is scheduled to be implemented. According to the Oregon Department of Transportation, "With a toll, ODOT helps meet the goal of improved travel by managing traffic flow and helping to raise revenue for infrastructure improvements."
A D V E R T I S E M E N T
A D V E R T I S E M E N T
The ODOT webpage says that the Keep Oregon Moving legislation
HB 2017
from the 2017 Session established a Congestion Relief Fund, which would receive any net proceeds from tolls.
Next, the Oregon Attorney General, Ellen Rosenblum will create a draft ballot title for the next phase of signature gathering. The draft ballot title is due from Attorney General on August 25. The petitioners now must gather a total of 149,360 signatures to place the initiative on the November 2024 ballot.
--Staff Reports
| | |
| --- | --- |
| Post Date: 2022-08-18 12:36:55 | Last Update: 2022-08-18 13:20:23 |
OHA says child case is linked to previously confirmed case
T
he Oregon Health Authority is confirming the state's first pediatric case of monkeypox virus. The OHA and county public health officials say the case is linked to an adult monkeypox infection that was confirmed last month.
"We have a known connection to a previously diagnosed case," said Dean Sidelinger, M.D., health officer and state epidemiologist at OHA. "This child did not get the virus at school, child care or another community setting."
To protect patient confidentiality, OHA is not disclosing the child's sex, age, county of residence or how the child is connected to the previously diagnosed case.
The pediatric case is one of 116 presumptive and confirmed cases of monkeypox in Oregon, which also includes 112 men and four women. Illness onset ranges from June 7 to Aug. 9. The cases are in seven counties: four in Clackamas, one in Columbia, one in Coos, 20 in Lane, one in Marion, 73 in Multnomah and 16 in Washington. About 27.6% of cases identify as Hispanic/Latino.
Nationwide, according to the Centers for Disease Control and Prevention, there are nearly 12,700 cases in 49 states, the District of Columbia and Puerto Rico. They are among more than 38,000 cases in 93 countries.
A D V E R T I S E M E N T

A D V E R T I S E M E N T
The Oregon child was tested for monkeypox Aug. 11, and the test results were reported to public health Aug. 15. Since receiving test results, the local public health authority, with support from OHA, has been conducting a case investigation and contact tracing to determine whether there are other exposures. During these investigations, public health provides guidance on how to avoid spreading the virus to others and offers vaccines to close contacts.
Sidelinger acknowledged concerns of parents who are preparing to send their students back to school in the coming weeks, as monkeypox cases continue to rise in Oregon and other states. But he emphasized that risk of monkeypox spreading in school settings is low, since the most common means of person-to-person transmission is direct contact with the rash, scabs or body fluids of a person with the virus.
"Monkeypox is not COVID-19. This virus is not easily spread unless you have that prolonged, close, skin-to-skin contact with an infected person," Sidelinger said.
Symptoms of the virus can include fever, swollen lymph nodes, chills, headache, muscle aches and fatigue. Not everyone will have these symptoms, but everyone will experience a rash or sores. The rash can affect the skin of the face, arms, legs and torso, as well as the genitals, in and/or around the anus (butthole), or in the mouth.
Initially, the rash can look like a pimple with an area of red skin underneath it. From there, the pimples can get a little bigger, form indentations, and fill with fluid or pus. Typically, they then scab. It usually takes two to four weeks to heal over with fresh skin.
A D V E R T I S E M E N T
A D V E R T I S E M E N T
OHA recommends people who test positive for monkeypox or who are awaiting test results isolate at home to avoid spread of infection to others. There are additional precautions they and household members can take to further reduce transmission risk that can be found on OHA's If a clinician recommends that you receive an Orthopoxvirus test page. The CDC also has information on its Preventing Spread to Others page.
People who suspect they have monkeypox should contact their health care provider to let them know before going in to be seen. Those who don't have a health care provider can call 2-1-1 to get help finding a clinic or health care provider, or reach out to their local public health authority to find a clinic or provider.
--Staff Reports
| | |
| --- | --- |
| Post Date: 2022-08-17 12:19:08 | Last Update: 2022-08-17 12:24:25 |
"We will appeal this decision to the Oregon Supreme Court"
The Court of Appeals has issued a decision in
Douglas R. Marteeny et al vs. Katherine Brown, Governor of the State of Oregon et al Timothy Espinoza
. Attorney for the plaintiff, Kevin Mannix provided some insight on the case and on his next steps in this case.
This is a sad day for victims of crime, and district attorneys, and a sad day for the entire justice system in the State of Oregon. The Court of Appeals has held that the Governor's clemency power is so broad as to negate procedural requirements established by the Oregon Legislature going back to 1864. The Court of Appeals approach seems to be that any attempt to establish a procedural requirement somehow restricts the Governor from ultimately making a clemency decision.
The legal requirements provide District Attorneys and crime victims with the right to be heard in each case when the Governor is considering clemency. The Court of Appeals decision eliminates that right.
We will appeal this decision to the Oregon Supreme Court. The basis for our appeal will be that the Court of Appeals has misinterpreted the laws regarding the clemency process.
A D V E R T I S E M E N T

A D V E R T I S E M E N T
Kevin Mannix, a former Oregon state legislator, is running for State Representative to serve House District 21 (Keizer and Central Salem) as a Republican. Mannix has run his own Salem law firm since 1986 and has passed more legislation than any other person in Oregon history. Mannix is well known in Oregon political and legal circles as a crime victim advocate and the father of Measure 11, the popular ballot measure that instituted mandatory minimum sentencing for violent crimes.
--Staff Reports
| | |
| --- | --- |
| Post Date: 2022-08-14 19:36:55 | |
ODOT wants someone with different cultural or ethnic approaches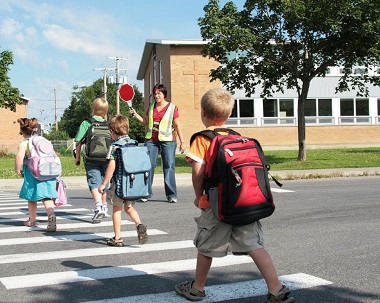 O
regon's
Safe Routes to School Advisory Committee
says that they have identified expertise and experience that is missing in the current committee and is
looking to add 3-4 new members
.
The Oregon Department of Transportation (ODOT) is stating that their idea of ideal candidates are younger people (ages 16 – 24), a person with a disability and/or someone with different cultural or ethnic approaches, and/or perspective as someone in the health field.
Timeline and process: The application will be open through September 15. Staff will follow up with applicants in September. A sub-committee of the Safe Routes to School Advisory committee will recommend 3-4 new members to ODOT's director in October. New members will begin their term in January of 2023.
You can access the application in English and in Spanish
online
.
ODOT has an
equitable engagement compensation policy
that offers payment for time spent engaging with the agency and it's programs for those who qualify.
A D V E R T I S E M E N T

A D V E R T I S E M E N T
The SRAC recommends which grants to fund for ODOT's Safe Routes to School Construction and Education programs. The SRAC is advisory to Oregon Department of Transportation, the Oregon Transportation Commission, and consultants with the Oregon Transportation Safety Committee. The SRAC's charge is outlined in
Oregon Administrative Rule (OAR) 737-025
.
New SRAC members should attend and fully participate in six 3-hour meetings annually (generally every other month) starting in January 2023.
Meetings may be held online, in-person or as hybrid options. Accommodations to participate in meetings are available, such as material in alternate formats.
The SRAC determines the priorities for the SRTS program, provide feedback to staff for program implementation, and makes recommendations for grant funding.
--Ben Fisher
| | |
| --- | --- |
| Post Date: 2022-08-14 15:07:09 | Last Update: 2022-08-14 17:26:02 |
Read More Articles