"Why the massive discrepancy across the Idaho/Oregon line?"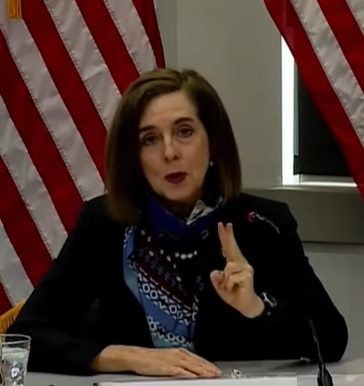 T
he Republican State Leadership Committee has issued a commentary on Oregon's employment recovery -- or lack thereof. "While dozens of states across the country have blown past pre-pandemic job levels,
including neighboring Idaho who has gained over 150%
of jobs lost during COVID,
Oregon still has not returned to pre-pandemic job levels
." according to new data released by the Oregon Employment Department Wednesday.
RSLC Spokesman Zach Kraft asks "Why the massive discrepancy across the Idaho/Oregon line? Lockdowns, taxes, and regulations."
According to Kraft, "Look no further than recent reporting from the Oregonian describing
three potential businesses who would make an $8 billion investment in Oregon
, but are hesitant because of Oregon's high taxes and burdensome regulations. Oregon's Democrat leadership has made life tough for small businesses and dissuaded new entrepreneurs from starting businesses and bringing jobs to the state."
A D V E R T I S E M E N T

A D V E R T I S E M E N T
"Four decades of Democrat control in Salem has caused the economy to sputter, jobs to disappear, and businesses to flee" said Kraft. "When Republicans retake the legislature, they will get the economy back on track and put more money in Oregonians' pockets. It's long past time Oregon had leaders working to make life easier for them, not harder."
--Staff Reports
| | |
| --- | --- |
| Post Date: 2022-08-18 13:45:39 | Last Update: 2022-08-18 13:59:32 |