On this day, January 28, 2003, Oregon voters defeated a proposed three-year income tax hike designed to forestall $310 million in cuts to schools and social services.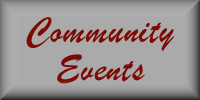 Post an Event

School Choice movie "Miss Virginia"
Saturday, January 28, 2023 at 12:00 pm
Free, fun, family-friendly afternoon to watch the movie to learn how it is possible for parents, grandparents and other ordinary folks to stand up for their children and give them the opportunity and financial means for a great education. Live Q&A with Ms. Virginia herself.

EducationFreedomforOregon.com
When: Jan 28, 2023 Where: Hillsboro, The Hillsboro Cultural Arts Center 527 E Main St, Hillsboro, OR 97123 Time: noon to 3 pm
Free ticket registration

Western Liberty Network Leadership and Activist Training Conference
Saturday, February 4, 2023 at 9:00 am
The year's premiere grassroots activist and leadership conference! Get what you need to be successful in 2023!
Portland Airport Embassy Suites Hotel 7900 NE 82nd Avenue

The Oregon Constitution
Wednesday, February 22, 2023 at 7:00 pm
First of a three part series presented by former State Representative Mike Nearman studying the Oregon Constitution.
The River Church 4675 Portland Rd NE Salem

The Oregon Constitution
Wednesday, March 1, 2023 at 7:00 pm
Second of a three part series presented by former State Representative Mike Nearman studying the Oregon Constitution.
The River Church 4675 Portland Rd NE Salem

The Oregon Constitution
Wednesday, March 8, 2023 at 7:00 pm
Third of a three part series presented by former State Representative Mike Nearman studying the Oregon Constitution.
The River Church 4675 Portland Rd NE Salem

We Are Stronger Together
Monday, March 27, 2023 at 10:00 am
Oregon's Natural Resources & Industries (ONRI) is sponsoring the rally to meet legislators and influencers to bring light on legislation affecting natural resource industries, their families, and their communities. https://onri.us/events
Rally at the State Capitol, Salem.
View All Calendar Events
Party can nominate candidates as late as August 30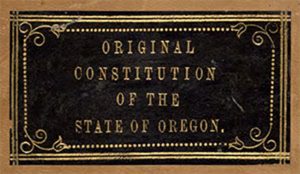 T
he Constitution Party of Oregon has announced that it is not too late to run for political office as a nominee of the Constitution Party. According to a release, if you hold constitutional values and would like to make a difference, you may still seek nomination with their party.
Recently, three new candidates have stepped forward with a desire to run for governor of Oregon. They will announce which of these three will be their nominee after their next regular meeting on May 21
The party's nominating committee will be active and can nominate candidates for the general election, for an office at any level, as late as August 30, 2022.
The deadline to register to vote in the general election is October 18.
--Staff Reports
| | |
| --- | --- |
| Post Date: 2022-05-20 16:36:34 | Last Update: 2022-05-20 16:50:41 |
Why the boom in tax revenue?
T
he Oregon Office of Economic Analysis issued the
June 2022 Economic and Revenue Forecast
this week. Every party leader had something to say, good, bad or indifferent. Their words hold little value for an individual that has watched their taxes wildly spent.
The forecast is divided into three headings. The first is titled "Cyclical Economic Recovery Complete, Structural Labor Challenges Remain."
What does that mean to the working class? There are plenty of jobs available, which means jobs is not a factor in the rise in homelessness.
It also covers agricultural workers and the counties that will be hit the hardest when
HB 4002
limits work hours on farms.
The second forecast is the unprecedented revenue boom that has left us with unprecedented balances in the current biennium, followed by a record kicker in 2023-25. The 2021 tax year had a record 70% increase at $1.2 billion after the kicker returns.
But what isn't being talked about is why the boom in tax revenue.
There was a difference of 8.6% higher taxable income than actual income. A high number of tax filers cashed in a wide range of assets in 2021 to get through the pandemic. This created taxable income that wasn't related to a growth in the economy.
It is also an indicator of how desperate people became. It was 600% more than those cashing in during the housing boom or the tech boom with over $16 billion in realized capital gains. The forecast for next biennium won't have those taxable assets and shows no growth, and may decline after the kicker.
Another false boom is the increase around $500 million in Corporate Excise Taxes (CAT). It pads the revenue but what is it doing to businesses and purchasers? The forecast also suggests the markets will slow down projecting about $25 billion less from CAT than the original estimate.
The forecast is already anticipating the 2023 legislature will skim off 2% from the kicker in a phony budget adjustment they have done the last two budget sessions. But they also project a 5% kicker above the adjustment amounting to $3.033 billion. The corporate kicker, which now goes to schools is projected at $931 million.
"Thanks to the Kicker, Oregonians will get some of their taxes back and with it, a much-needed break from the increasing burden of inflation," Senate Republican Leader Tim Knopp (R-Bend) said. "The Kicker continues to act as a check against the Democrat's continuous urge to blow out the spending. Now, more than ever, it's essential to protect the Kicker. Too much spending got us into this inflation mess, it's not going to get us out. As of now, we have extra money, but our economists are predicting an economic downturn soon. We must budget wisely for the future."
A D V E R T I S E M E N T
A D V E R T I S E M E N T
I
n summary, the forecast cautions that inflationary booms usually don't end well if it is entrenched in the economy. Employment could loose 97,000 jobs and the general fund could have a $2.6 billion hit below the baseline.
Governor Brown mentioned sizable reserves. Perhaps she meant to say forecasted reserves. This biennium the reserves are at 10% of the general fund and projected to climb to 17.7% this year and 18.7% by close of the biennium. If unused, the forecast is for reserves to reach 25% in the 2029-31 biennium.
It seems the March 2022 forecast was too optimistic. The June forecast for the 2023-25 biennium shows a total decline of $1,991 million change from the March 2022 forecast. Personal income taxes declined $2,093 million but corporate taxes show a gain.
Senate President Peter Courtney issued this statement. "Oregon clearly has one tough economy. Our forecast is up for the eighth time in a row. We have to be careful. Experts are seeing storm clouds on the horizon. Oregon has done a good job saving. We'll keep moving forward."
What does "forward" look like? Many states are cutting taxes so all may benefit and reduce the inflation impact. What Oregon's legislature does will depend on voters.
--Donna Bleiler
| | |
| --- | --- |
| Post Date: 2022-05-20 08:05:53 | Last Update: 2022-05-20 08:39:01 |
The result of lockdowns, poor performance and progressive ideology?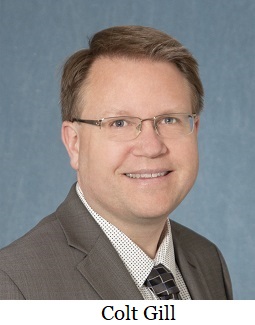 A
cross the state, parents, property owners and taxpayers delivered an important message to progressive school administrators and non-responsive school boards with the only voice they have left -- their pocketbook. Results are still preliminary but 9 of 12 school district tax-bonds are positioned to fail. That's a huge 75 percent fail rate.
Beyond school lockdowns, mask and vaccine mandates, discussions with parents and taxpayers revealed several reasons for the negative votes. Many parents of school children cited concerns about the relentless integration of progressive ideology and disregard for parental rights, inputs, consultation, notification or requests for any modulation or compromise. It remains to be seen if the state-level establishment under the leadership of Colt Gill will take notice.
Critical Race Theory was often cited, but Social Emotional Learning was mentioned as another progressive fad now being forced on children through public schools. In SEL ideology, the State, via government school systems, usurps parental and familial roles to teach children what "they" consider appropriate value systems, judgement, emotional skills, motivation and other subjective psychological factors determined to be needed. The state school system both defines the problem and delivers ongoing non-solutions -- with billions of taxpayer dollars and no end-point.
| | | | |
| --- | --- | --- | --- |
| District | Amount | Pass? | County |
| North Bend 13 | $22,695,000 | No | Coos |
| Crook County | $66,000,000 | No | Crook |
| South Umpqua 19 | $20,900,000 | No | Douglas |
| Roseburg Public Schools | $154,000,000 | No | Douglas |
| Days Creek 15 | $4,000,000 | No | Douglas |
| Lebanon Community Schools | $20,000,000 | No | Linn |
| Gervais 1 | $31,000,000 | No | Marion |
| Dallas 2 | $28,000,000 | Yes | Polk |
| Beaverton 48J | $723,000,000 | Yes | Washington |
| Morrow 1 | $138,000,000 | No | Morrow |
| La Grande 1 | $4,845,000 | Yes | Union |
| Amity 4J | $29,400,000 | No | Yamhill/Polk |
Parents will soon begin to hear, "There is a mental health crisis in our children." with a host of appropriate scary statistics. Of course, this will involve hiring lots of social workers, psychologists, councilors, invasive family, personal and sex questionnaires and lots more of your tax-payer dollars.
Parents also ask and wondered why public schools are so sex-obsessed and why they have become the self-appointed enablers for non-traditional sex preferences and lifestyles – to the point of coaching in some cases. They also do not see a need for Comprehensive Sex Education beginning in kindergarten with continued grooming yearly through high school. Florida just passed measures to prevent this but Oregon has been the national petri dish for progressive inculcation using public schools for years and installed this 13 years ago.
People showed up at school board meetings, town-halls and lit-up social media in rural Lebanon to express concern about placing a no-notice school-based health clinic in the high-school. A free county-run public-health clinic is less than 500 yards from the school. These parents and taxpayers do not want to indoctrinate children and fund a socialized medicine/birth control clinic in their school. The progressive superintendent suggested they were going to put it in anyway and the public could not stop it. This is the same superintendent who wanted $10 million to repair a $1 million pool as part of the $20 million bond proposal. The Lebanon school superintendent is retirement eligible but up for a contract renewal Thursday night. Many parents feel he is out-of-touch and are praying for a better fit for their traditional values community – the superintendent lives in Salem. They are hoping their school board will, maybe just once, stand-up for their traditional values.
A D V E R T I S E M E N T
A D V E R T I S E M E N T
The issue of superintendent hiring and firing is now critically important. In Newberg, Albany, and other school districts, school boards dismissed superintendents who did not comport with community values, undermined school board policies and continually placed progressive ideology above academic instruction. This was an essential last-ditch mechanism for school boards to dismiss non-responsive superintendents and preserve academic and community values.
Oregon's progressive legislature immediately responded in the February special session driving through the progressive party-line
SB 1521
-- the brain child of Senator Michael Dembrow (D-Portland), which was quickly signed into law by outgoing Governor Kate Brown. This bill made it impossible to fire a superintendent for cause – despite what the hiring contract may say. Technically, you can fire the superintendent but it will not take effect until 12 months after the termination date. Many suggest this is what tyranny looks like – thwart the voice of parents, the people and neuter school boards to keep progressive superintendents and the Department of Education ideological agendas moving forward using public schools as the vehicle. Citizens in districts voting down bond measures now have power to engage in their school district. Citizens committees can be developed to oversee and vet every requested or desired project. Demand full project planning documents to evaluate and protect taxpayers on tax bond financing and ensure project sensibilities.
School boards should band together and vote to sequester funds from the school budget to hire their own researchers, lawyers, communication experts and others to support their due diligence on critical matters and not be dependent on what they are provided by Superintendents and state agencies two days before they are supposed to vote on it. Put off any vote until the subject matter review is completed to their satisfaction.
Citizens are slowing having their rights eroded and finances drained by the ever-encroaching, authoritarian leviathan that is government. Whether it is public schools, city council or any of the other 15-20 local taxing agencies, enough will never be enough, and the only power individual citizens have to limit government and get it to respond is the power of NO. On Tuesday, voters for most school tax-bonds cut through the vague proposals, threats and disinformation and used their power of NO. Hopefully, schools will listen and respond – we'll see.
--Clarke Vesper
| | |
| --- | --- |
| Post Date: 2022-05-20 06:14:56 | Last Update: 2022-05-19 20:00:02 |
Oregon has no major types of abortion restrictions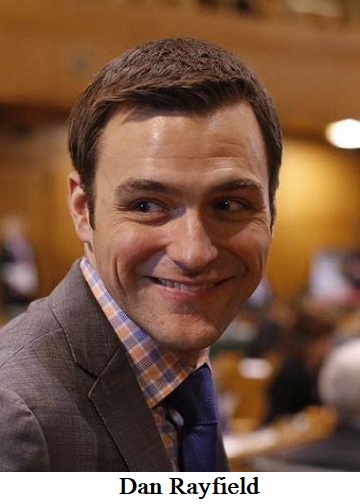 W
hen you hear the words "reproductive health", you may quickly realize that it is just another attempt by leftist revisionists to redefine words, in the name of political correctness. Many Americans are not so easily blind-sided, however, and recognize "reproductive health for being mostly "abortion".
The proposed decision of the U.S. Supreme Court to overturn Roe v. Wade will take federal government out of state decisions on abortion.
Oregon legislative House Speaker Dan Rayfield (D-Corvallis) announced the formation of the Reproductive Health and Access to Care Work Group. It seems not to protect "reproductive health" but to make recommendations on abortion legislation for the 2023 session.
Recommendations may include policy, administrative, and budget proposals to protect, strengthen, and expand equitable access to all forms of reproductive care, gender-affirming care, and quality of care.
Rayfield commented, "It was truly inspiring this past weekend to see thousands of Oregonians take to the streets to protest ongoing attacks against reproductive freedom. Time and again, Oregonians have clearly affirmed their support for making abortion and other care safe and accessible to all. While other states roll back protections and attempt to criminalize health care access, this collaborative process with providers, clinics and elected leaders will make sure Oregon is prepared to support access to care in this changing landscape. We can't be complacent."
"This is an 'all-hands on deck' moment," Oregon Attorney General Ellen Rosenblum said. "Oregon can and must continue to be a leader for reproductive justice. I pledge to work alongside our elected champions and community partners to help keep Oregon a safe and welcoming place for anyone from anywhere who seeks access to abortion care."
M
any Americans would argue that abortion is not "reproductive" anything let alone justice. This play on words is a false narrative intended to distract those getting the abortions from thinking about how they are actually taking a human life.
Oregon's abortion rate is around 12 per 1,000 women. Oregon has no major types of abortion restrictions, such as a waiting period, mandated parental involvement or limitations on publicly funded abortions often found in other states.
The opposite is true with 29 abortion facilities providing publicly funded abortions. The Clinic for Abortion & Reproductive Excellence specializes in late term, third trimester abortions offered to Oregonians.
A D V E R T I S E M E N T
A D V E R T I S E M E N T
When Oregon passed SB 193 in 1969, it was very limited to a physical or mental handicapped baby, conceived by rape, or if the life of the mother was at risk.
In 1983 the bill was repealed allowing unrestricted abortions, even if Roe v. Wade is overturned. In 2017,
HB 3391
, sponsored by Representative Julie Fahey (D-Eugene) passing on party lines, forced insurers to cover abortions and provided public funding making abortion free in Oregon.
To inquire about serving on the work group, you can contact them
via email
.
--Donna Bleiler
| | |
| --- | --- |
| Post Date: 2022-05-19 17:32:37 | Last Update: 2022-05-19 19:10:58 |
There is interest in locally and renewably produced hydrogen
T
he Oregon Department of Transportation Climate Office has announced the release of a 50 page
Hydrogen Pathway Study
, in an effort to understand and prepare Oregon for hydrogen fuel cell electric vehicles over the next 15 years.
The agency identifies five takeaways from the study:
Hydrogen fuel cell electric vehicles technology is viable and more affordable every year. FCEVs have several advantages over battery-electric technology, and costs continue to drop. FCEVs could be a boon for transportation sectors that are harder to decarbonize, like long-haul trucking or long-distance transit routes.
Oregon climate change policy supports FCEVs, and so does private industry. Industry interest in FCEVs and hydrogen production is high; however hydrogen FCEVs are not commercially available in Oregon and there are no existing retail hydrogen fuel stations.
Oregon can take steps to develop the market for hydrogen and FCEVs. We can support industry-led demonstration and pilot projects, coordinate a regional hydrogen highway corridor, and establish a statewide hydrogen planning effort.
Oregon should regularly assess the evolving hydrogen market. This awareness will allow Oregon to more effectively plan for a future hydrogen fuel cell market.
Collaboration matters. ODOT is one player among many in the hydrogen space. Partnerships with neighboring states, industry players, public and private fleets, utilities and nonprofits will be key.
According to ODOT, the goal of this Study is to inform future efforts in Oregon by providing an overview of current hydrogen activities in the light-duty, medium-duty, and heavy-duty transportation sectors today, the requirements and estimated capital costs of building out a hydrogen fueling station network to meet state goals, and recommendations that Oregon might consider to support an evolving hydrogen market going forward.
As in the earlier TEINA study, upstream hydrogen production and delivery, though a critical consideration in developing an overall hydrogen strategy, is not addressed in this study. The Oregon Department of Energy is currently conducting a parallel study, due to the state legislature by September 2022, of the benefits and barriers to the production and consumption of renewable hydrogen in Oregon.
A D V E R T I S E M E N T
A D V E R T I S E M E N T
This Study found a supportive policy landscape in Oregon, where hydrogen and fuel cell vehicles are recognized in state goals, clean vehicle rebates and clean fuels credit programs. There is broad stakeholder interest in locally and renewably produced hydrogen. There is also growing fleet and utility interest in opportunities and potential solutions offered by both hydrogen and fuel cell electric vehicles. Among other activities in Oregon, this Study describes the hydrogen-related efforts of TriMet -- the Portland area transit system, Eugene Water & Electric Board, and Daimler Trucks North America.
Fleet operators seem to be coalescing around a common interest in finding zero-emission solutions to the more challenging on-road mobility use cases, including longer transit bus routes, fleets with continuous 24/7 operations, and long-haul trucking. Where battery technology today can quite easily solve most mobility needs, these challenging scenarios are causing fleets to investigate potential hydrogen fuel cell solutions.
--Staff Reports
| | |
| --- | --- |
| Post Date: 2022-05-19 13:19:39 | Last Update: 2022-05-17 18:22:39 |
A reminder to continue efforts to find missing children
I
n recognition of Oregon's missing children and adults, the Oregon State Police (OSP) are holding a Child Safety Event on May 25 at the Oregon State Capitol Park. The Oregon State Police Criminal Detectives, the Warm Springs Tribal Police Chief, and the Forensic Anthropologist will be on hand from 11am to 2pm to shine a light on child safety and Oregon's missing children and adults in recognition of National Missing Children's Day.
OSP will have information on Oregon's Missing Children, Oregon's statewide school safety tip line, information on how to keep your children safe, pick up your free child identification kit. This is how people can help.
The National Missing Children's Day (May 25) was proclaimed by former President Ronald Reagan in 1983, in memory of Etan Patz, a 6- year-old boy who disappeared from a New York City street corner on May 25, 1979.
Unfortunately, each year, the need to highlight this important day only grows.
National Missing Children's Day is dedicated to encouraging parents, guardians, caregivers, and others concerned with the well- being of children to make all children's safety a priority.
A D V E R T I S E M E N T

A D V E R T I S E M E N T
I
t is important to acknowledge those indigenous children and adults who are currently missing, in hopes of shining a brighter light onto the anguish all families endure when a loved one is unaccounted for or endangered.
The commemoration serves as a reminder to continue our efforts to reunite all missing children with their families and an occasion to honor those dedicated to the cause of resolving the unresolved.
Hope is symbolized in the blue flower of the Forget-Me-Not as a commitment and promise to keep searching.
--Donna Bleiler
| | |
| --- | --- |
| Post Date: 2022-05-19 10:27:22 | Last Update: 2022-05-19 15:50:16 |
"The Kicker acts as a check against the Democrat's urge to blow out the spending"
A
s part of their quarterly economic forecast, Oregon's economists project that Oregon budgets will have big surpluses, much of which will be returned to taxpayers, because of the Kicker law, based on how much in taxes they paid in.
Senate President Peter Courtney (D-Salem) said, "Oregon clearly has one tough economy. Our forecast is up for the eighth time in a row. We have to be careful. Experts are seeing storm clouds on the horizon. Oregon has done a good job saving. We'll keep moving forward."
"Thanks to the Kicker, Oregonians will get some of their taxes back and with it, a much-needed break from the increasing burden of inflation," Senate Republican Leader Tim Knopp (R-Bend) said. "The Kicker continues to act as a check against the Democrat's continuous urge to blow out the spending. Now, more than ever, it's essential to protect the Kicker. Too much spending got us into this inflation mess, it's not going to get us out.
Knopp warned, "As of now, we have extra money, but our economists are predicting an economic downturn soon. We must budget wisely for the future."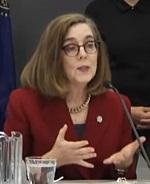 Governor Kate Brown said, "Today's revenue forecast indicates that we are continuing to see strength in Oregon's economy as we round the curve to recovery from the pandemic. Strong state revenues, coupled with an unemployment rate that is back down to pre-pandemic levels, should be welcome news for Oregonians."
"However," she continued, "I know that not all Oregonians are feeling these positive effects, especially given rising costs of living. The good news is that the continued strength in the economy will allow the legislature to look at additional one-time investments in the coming budget cycle—like those we've recently made in housing, behavioral health, and child care—to further spur growth and support working families, so that all Oregonians see and feel the benefits of our economic bounce back.
A D V E R T I S E M E N T

A D V E R T I S E M E N T
Oregon House Speaker Dan Rayfield (D-Corvallis) said "I'm pleased by the continued strength of Oregon's economy. Two months ago, we used a boost in additional revenue to make critical one-time investments in all corners of the state to address housing affordability and homelessness, keep our kids in school, support working families dealing with increased living costs, and much more to move Oregon forward. We have continued to navigate unprecedented times and lead the state in a responsible, measured way.
Rayfield continued, "While this is welcome news, we must continue planning for the future. Thanks to years of prudent budget management, Oregon has historic reserves and is in a great position to maintain services in future budget cycles. And while many of our highest earners continue to do well, I recognize the continued challenges many Oregonians face because of ongoing inflation and believe we need to address the growing wealth divide.
"Our work will continue to focus on supporting Oregonians who are struggling and building an economy that works for all working families and small businesses," Rayfield concluded.
Senate Majority Leader Rob Wagner (D-Lake Oswego) said, "Oregon is an economic powerhouse - leading the nation on the road to recovery. With this strong forecast we will continue to save for a rainy day and invest in families working to pay for rent, paying for prescription drug costs and childcare."
--Staff Reports
| | |
| --- | --- |
| Post Date: 2022-05-18 11:20:17 | Last Update: 2022-05-18 11:37:15 |
"We are asking all Oregonians to do their part"
G
overnor Kate Brown today provided an update on the state's ongoing interagency work to prepare for wildfire season across Oregon. She was joined by State Forester Cal Mukumoto, Oregon Department of Forestry Fire Chief Mike Shaw, Oregon State Deputy Fire Marshal Travis Medema, Adjutant General Michael Stencel, Oregon Office of Emergency Management Director Andrew Phelps, and Oregon Department of Environmental Quality Deputy Director Leah Feldon.
"All signs point to a difficult 2022 fire season that will challenge our firefighting teams and the capacity of our response systems," said Governor Brown. "The good news is that Oregon has one of the best wildfire response systems in the country. We continue to lead the nation in this space, improving even further as investments from
SB 762
have already allowed us to add both seasonal firefighter capacity to our ranks and additional aviation assets.
Federal officials are reporting snowpack
levels above normal
.
"Today we are asking all Oregonians to do their part in order to prevent and prepare for wildfires. Being prepared can truly mean the difference between life and death. It is also one of the best ways you can help our frontline firefighters do their jobs. Make a plan with your family, stay informed, and get 2 Weeks Ready. And please, be smart and be careful when you're enjoying our outdoors. You can help prevent tragic loss."
--Staff Reports
| | |
| --- | --- |
| Post Date: 2022-05-18 07:40:25 | Last Update: 2022-05-17 17:45:42 |
"I am deeply concerned about the delay"
D
espite assurances that a
printing defect
on some of the ballots that does not allow them to be scanned
would not delay counting
for the primary election, Clackamas County has yet to
release results
. Clackamas County is reporting that of 306,231 ballots sent, 65,646 have been returned, or 21.4%, which is in line with similar counties.
In a press release at nearly 10:00pm on election night, Shemia Fagan began damage control and deflection.
"As Oregon's chief election officer -- and a Clackamas County voter -- I am deeply concerned about the delay in reporting from Clackamas County Elections tonight. While I am confident that the process they are following is secure, transparent and the results will be accurate, the county's reporting delays tonight are unacceptable. Voters have done their jobs, and now it's time for Clackamas County Elections to do theirs.

"In recent days, my office and other counties have offered extra personnel to help with timely reporting. We eagerly await a response from county elections officials on how we can aid in the timely processing of results. I am disappointed that we have not seen more urgency from elections officials in Clackamas County."
Secretary Fagan has made a point of
combatting misinformation
in the face of increased election scrutiny.
--Staff Reports
| | |
| --- | --- |
| Post Date: 2022-05-18 07:20:03 | Last Update: 2022-05-18 07:47:46 |
"I can think of no better way to commemorate 100 years of state park service"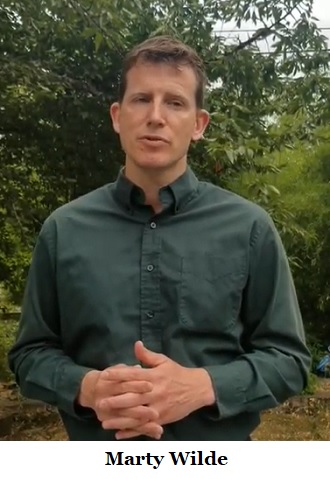 E
lectric vehicle charging is coming to the Oregon State Park system. Starting this summer and over the next year, Level 2 EV chargers will be installed in selected state parks as part of a pilot project created by Oregon Parks and Recreation Department and the nonprofit Adopt a Charger. The agreement between OPRD and AAC allows fundraising and donations to cover the installation of the chargers and includes an option for the electricity costs to be sponsored by a donor for up to three years.
Legislation passed in 2021,
HB 2290
and sponsored by State Representative Marty Wilde (D-Eugene), directs OPRD to allow planning and installation of public EV charging stations in parking spaces at state parks. The OPRD and AAC agreement reflects the intent and direction outlined in the legislation.
Rivian, an electric vehicle manufacturer and automotive technology company, is working with AAC to donate the installation design, construction costs and EV chargers as part of its Rivian Waypoints charging network. Rivian Waypoints can provide up to 25 miles of range every hour of charging and are equipped with a J1772 plug, making them compatible with every electric vehicle on the market. In addition, Entec Polymers has offered to sponsor the cost of electricity through its partnership with AAC for a limited time.
"Beyond helping reduce global and local pollution, including greenhouse gasses, state parks need to be accessible to everyone," said Lisa Sumption, OPRD Director. "Looking ahead, electric vehicles will become more and more common, and rather than wait for someone else to fill all the charging gaps, we want to do our part."
"I can think of no better way to commemorate 100 years of state park service in 2022 than to set up us up to serve people even better for the next hundred, and am grateful to the donors for making it happen," Sumption added.
A D V E R T I S E M E N T

A D V E R T I S E M E N T
"The AAC goal is to introduce zero emission tourism in Oregon, and inspire visitors of all ages to consider the impact of their decisions on the environment," said Kitty Adams Hoksbergen, executive director of AAC. "I am grateful to everyone at OPRD for proactively planning and offering EV charging at state parks, and to Rivian for their generosity in making it happen. Thanks to Entec for sponsoring the electrical usage so EV motorists can charge their vehicles fee-free during the pilot."
"OPRD's commitment to service is a principle we share and look forward to contributing to in this pilot," said Trent Warnke, Senior Director of Energy and Charging Solutions at Rivian. "For Rivian, electrifying adventure is something we're inspired to do thoughtfully, especially when working off the beaten path."
"Giving back to the community is embedded in Entec Polymers' DNA, and sustainability has always been a large part of what we do and who we are," said Steve Tomaszewski, Senior Vice President & General Manager. "Partnering with Adopt a Charger and Rivian to support EV charging stations at Oregon State Parks allows us to advance the electrification of transportation and to make a difference in the communities that we serve."
The tentative list of the pilot project sites:
L.L. Stub Stewart State Park
Banks-Vernonia State Trail
Rooster Rock State Park
Silver Falls State Park
The Cove Palisades State Park
Prineville Reservoir State Park
Cape Lookout State Park
William M. Tugman State Park
This list may change as the project progresses, according to the agency.
--Staff Reports
| | |
| --- | --- |
| Post Date: 2022-05-18 06:28:01 | Last Update: 2022-05-17 12:40:25 |
Democrat Peter DeFazio is retiring after decades in office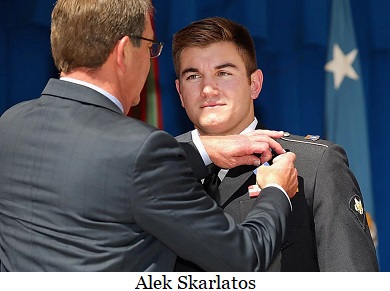 O
regon National Guard Veteran,
Alek Skarlatos
released the following statement following his primary victory in Oregon's 4th Congressional District.
"As a political outsider, I am thankful to be selected as the Republican nominee for Oregon's 4th Congressional District. It's clear Washington is broken, Joe Biden's liberal policies are not working, and we need solutions to reduce inflation, lower gas prices, and lower the cost of healthcare while improving access for rural Oregon," said Oregon National Guard Veteran Alek Skarlatos. "Oregon's 4th Congressional District is the poorest district in the state, it's clear the status quo is not working, and now more than ever, we need fresh ideas and new solutions that will help middle-class families in our state."
The 4th Congressional District, newly formed after the decennial redistricting process, is 33.8% Democractic, 25.5% Republican and 33.7% non-affiliated.
 Skarlatos is a former Oregon National Guardsman, who served in Afghanistan. In 2015, while traveling on a train bound for Paris, Alek, along with four others, jumped into action to stop an Islamic Terrorist who tried to open fire on a passenger train. His heroism earned him several awards and medals around the world including, the United States' Soldier's Medal.
After serving as a National Guardsman for 5 years, Alek left military service in November 2017. Upon completing his service, Alek voiced his inspiring experience by authoring 15:17 to Paris: The True Story of A Terrorist, A Train, and Three American Heroes describing the events that led up to the attack on the train ride to Paris from Amsterdam. He worked with legendary director Clint Eastwood on the film 15:17 to Paris that portrayed the harrowing attack in which Alek starred as himself.
Alek's experience stretches beyond the military. With a strong belief in service to his community, Alek has toured the country encouraging others to take control of their lives and the importance of duty to the community. Alek stays active by advocating for responsible forest management in Oregon. He lives in Roseburg where he spends his free time hiking and exploring all that Oregon has to offer.

--Staff Reports
| | |
| --- | --- |
| Post Date: 2022-05-17 20:22:39 | Last Update: 2022-05-17 19:07:30 |
Projected Results
Democrat for Governor
David Beem
Julian Bell
Wilson R Bright
George L Carrillo
Michael Cross
Ifeanyichukwu C Diru
Peter W Hall
Tina Kotek
Keisha Lanell Merchant
Tobias Read
Patrick E Starnes
Dave W Stauffer
John Sweeney
Michael Trimble
Genevieve Wilson H
Republican for Governor
Raymond Baldwin
Bridget Barton
Court Boice
David A Burch
Reed Christensen
Christine Drazan
Jessica Gomez
Nick Hess
Tim McCloud
Kerry McQuisten
Brandon C Merritt
Bud Pierce
John G Presco
Stan Pulliam
Amber R Richardson
Bill Sizemore
Stefan G Strek (Stregoi)
Marc Thielman
Bob Tiernan
Commissioner of the Bureau of Labor and Industries
Aaron R Baca
Brent T Barker
Cheri Helt
Chris Henry
Casey M Kulla
Robert Neuman
Christina E Stephenson
Judge of the Court of Appeals, Position 3
Vance Day
Darleen Ortega
Democrat for US Senator
William E Barlow III
Brent Thompson
Ron Wyden
Republican for US Senator
Jason Beebe
Christopher C Christensen
Robert M Fleming
Darin Harbick
Sam Palmer
Jo Rae Perkins
Ibra A Taher
Democrat for Congress, 1st District
Suzanne Bonamici
Scott Phillips
Christian Robertson
Republican for Congress, 1st District
Christopher A Mann
Armidia (Army) Murray
Democrat for Congress, 2nd District
Adam Prine
Joe Yetter
Republican for Congress, 2nd District
Cliff S Bentz
Mark Cavener
Katherine M Gallant
Democrat for Congress, 3rd District
Earl Blumenauer
Jonathan E Polhemus
Republican for Congress, 3rd District
Joanna Harbour
Democrat for Congress, 4th District
Sami Al-Abdrabbuh
Doyle E Canning
Val Hoyle
Andrew Kalloch
Steve William Laible
Jake Matthews
John S Selker
G Tommy Smith
Republican for Congress, 4th District
Alek Skarlatos
Democrat for Congress, 5th District
Jamie McLeod-Skinner
Kurt Schrader
Republican for Congress, 5th District
Lori Chavez-DeRemer
Jimmy Crumpacker
John Di Paola
Madison Oatman
Laurel L Roses
Democrat for Congress, 6th District
Teresa Alonso Leon
Ricky Barajas
Carrick Flynn
Greg Goodwin
Kathleen Harder
Cody Reynolds
Andrea Salinas
Loretta Smith
Matt West
Republican for Congress, 6th District
Jim Bunn
Mike Erickson
Ron Noble
Angela Plowhead
David Russ
Amy L Ryan Courser
Nathan A Sandvig
--Staff Reports
| | |
| --- | --- |
| Post Date: 2022-05-17 20:01:43 | Last Update: 2022-05-20 08:45:47 |
Read More Articles