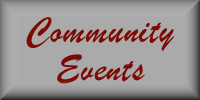 Post an Event

We Are Stronger Together
Monday, March 27, 2023 at 10:00 am
Oregon's Natural Resources & Industries (ONRI) is sponsoring the rally to meet legislators and influencers to bring light on legislation affecting natural resource industries, their families, and their communities. https://onri.us/events
Rally at the State Capitol, Salem.

Oregon Republican Party Freedom Banquet
Tuesday, March 28, 2023 at 6:00 pm
Hosted by ORP Chairman Justin Hwang
Keynote Speaker NRA First VP Willes K. Lee
Special Musical Guest, Nashville's Stokes Nielson
Tickets: Dinner $75 - VIP Tickets $100
Call 503-931-1756 for table sponsorship info.
Ticket Sales end on March 23, 2023
Click for tickets
Embassy Suites Portland Airport

Ways and Means Hearing
Saturday, April 8, 2023 at 10:00 am
Public hearings on the budget. Members of the public will have the opportunity to testify at each of the hearings regarding their perspectives and priorities around the state budget. To testify, members of the public will be able to access sign up links on the Ways and Means Committee's webpage on OLIS.oregonlegislature.gov
Portland Community College - PAC Auditorium, Sylvania Campus 12000 SW 49th Ave, Portland, OR 97219

Ways and Means Hearing
Friday, April 14, 2023 at 5:00 pm
Public hearings on the budget. Members of the public will have the opportunity to testify at each of the hearings regarding their perspectives and priorities around the state budget. To testify, members of the public will be able to access sign up links on the Ways and Means Committee's webpage on OLIS.oregonlegislature.gov
Newport Performing Arts Center 777 W Olive St, Newport, OR 97365

Active Shooter Response Training
Friday, April 14, 2023 at 6:00 pm
This training is for Teachers, Students, Parents, Pastors, business owners, workshop will be held at TNT Martial Arts on Friday April 14, 2023 from 6pm-9pm. $10 The address to the school is 1982 NE 25th Ave. Suite 15. Hillsboro, Oregon 97124. Normal day clothes. We will be covering many topics in the seminar, including lockdown vs escape strategy, counter assault, classroom/kid management and command, classroom setup and planning, basic weapon familiarity and improvised weapons, and a TON of practice and dynamic role play. SIGN UP HERE: https://tntmartialarts.mystudioboss.com/anti-active.../ Although this is a deadly serious topic, we are going to make it fun and low stress for you. Pre-Registration is mandatory, class slots are LIMITED, and in the interest of safety and security, you'll be expected to provide your identification that matches the registration name, upon entering the training facility. SIGN UP HERE: https://tntmartialarts.mystudioboss.com/anti-active.../ TNT may refuse any and all people deemed sketchy. ALL Kids SHALL have a parent in attendance WITH them. At the end of this course, you'll certainly feel more confident knowing how to take proper action to protect your kids, and give your kids the knowledge to protect themselves. Cost goes to support the Sushi and ice-pack needs of the role-players you'll be engaging. 🙂
TNT Martial Arts 1982 NE 25th Ave. Suite 15. Hillsboro, Oregon 97124

NW Food Show
Sunday, April 16, 2023 at 10:00 am
Showcase your foodservice industry solutions to buyers and influencers across the Northwestern U.S. and beyond. Exhibiting at the Northwest Foodservice Show is a cost effective way to meet with hundreds of industry decision makers face-to-face and grow your business. Space is limited, so book now!

SELL FACE-TO-FACE

• Generate high-quality leads by sampling and/or demonstrating your products in person

• Answer questions and give tailored pitches to a diverse group of attendees over two days

• Create new connections with buyers and build on existing relationships across the Northwest

WHO ATTENDS?

• 75% of attendees are key decision makers and have purchasing authority

• 47% of attendees have an alcohol license

• Nearly half of attendees are experiencing the Show for the first time

INDUSTRY SEGMENTS IN ATTENDANCE

• 36% Restaurant / Café

• 10% Bar / Tavern

• 10% Catering

• 10% Broker

• 7% Institutions: Universities, Schools, Hospitals, Corrections

• 5% Food Carts / Mobile

• 22% Other Foodservice

The Oregon Restaurant & Lodging Association (ORLA) is the leading business association for the foodservice and lodging industry in Oregon. A not-for-profit trade organization, ORLA represents over 3,000 member units and advocates for over 10,000 foodservice locations and over 2,400 lodging establishments in Oregon.

Contact
Marla McColly - mmcolly@oregonrla.org to register for a booth today!
Portland Expo Center - Hall D - 2060 N Marine Dr, Portland, OR • April 16 –17, 2023 • Sunday, April 16: 10:00 a.m. – 5:00 p.m. Monday, April 17: 10:00 a.m. – 4:00 p.m.

Ways and Means Hearing
Friday, April 21, 2023 at 5:00 pm
Public hearings on the budget. Members of the public will have the opportunity to testify at each of the hearings regarding their perspectives and priorities around the state budget. To testify, members of the public will be able to access sign up links on the Ways and Means Committee's webpage on OLIS.oregonlegislature.gov
Umpqua Community College 1140 Umpqua College Rd, Roseburg, OR 9747

Ways and Means Hearing
Friday, April 28, 2023 at 5:00 pm
Public hearings on the budget. Members of the public will have the opportunity to testify at each of the hearings regarding their perspectives and priorities around the state budget. To testify, members of the public will be able to access sign up links on the Ways and Means Committee's webpage on OLIS.oregonlegislature.gov
Four Rivers Cultural Center 676 SW 5th Ave, Ontario, OR 97914 Note: Ontario, Oregon is in the Mountain Time Zone

Lincoln County Fair
Friday, June 30, 2023 at 5:00 pm
Celebrating the many riches of Lincoln county - from agriculture to fishing to artists to the businesses and non-profits that make the region great - the New Lincoln County Fair has demonstrated that there is a place for the county fair in today's society. Now scheduled on the 4th of July weekend, the Fair can even more fully embrace the celebration of our community as an Old Fashioned 4th of July Celebration. Lincoln County Fair
Held at the Lincoln County Commons Address: 633 NE 3rd St, Newport, OR

St Paul Rodeo
Friday, June 30, 2023 at 7:00 pm
Small town fun, big time rodeo! Celebrating 87 years of St. Paul Rodeo with championship PRC St Paul Rodeo website
4174 Malo Avenue NE, Saint Paul, OR, United States, Oregon

Marion County Fair
Thursday, July 6, 2023 at 5:00 pm
The Marion County Fair
Oregon State Fair and Exposition Center 2330 17th ST NE Salem, OR 97301

Washington County Fair
Friday, July 21, 2023 at 5:00 pm
Washington County Fair

FREE ADMISSION

Washington County Fair
Westside Commons 801 NE 34th Ave, Hillsboro, OR 97124

Coos County Fair
Tuesday, July 25, 2023 at 5:00 pm
Beginning in 1912, the Coos County Fair has become the main event of the Summer for Coos County residents and is a county-wide showcase of agriculture, crafts, industry and business. The Fair provides the opportunity for all ages, from young to seniors, to exhibit their livestock, floral, land products, culinary, needlework, photography, arts and crafts.
Coos County Fairgrounds 770 4th St, Myrtle Point, OR 97458

Clatsop County Fair
Tuesday, August 1, 2023 at 5:00 pm
The Clatsop County Fair & Expo is located on ​109 acres overlooking the Wallooski ​River, just three miles from Astoria.

Clatsop County Fair
Clatsop County Fair and Expo Center 92937 Walluski Loop, Astoria, OR 97103

Oregon Jamboree Music Festival
Friday, August 4, 2023 at 5:00 pm
The Oregon Jamboree is the Northwest's premier country music festival. Nestled in the foothills of the scenic Cascade Mountains, the Oregon Jamboree is held on 20+ acre park-like setting that includes the historic Weddle Covered Bridge. The Jamboree offers a full festival atmosphere in the main venue and a more intimate concert experience on the second stage. In addition to featured headline entertainment, this event hosts RV and tent camping, merchandise vendors, food booths, beer & wine gardens, and a variety of other attractions. The festival draws attendees from all over the United States, and has hosted many international visitors as well. Over 900 festival volunteers contribute their efforts to ensure a safe and fun experience for all.
Sweet Home, Oregon

Douglas County Fair
Wednesday, August 9, 2023 at 8:00 am
Douglas County Fair
Douglas County Fairgrounds Complex 2110 SW Frear Street Roseburg, OR 97471

Crook County Fair
Wednesday, August 9, 2023 at 1:00 pm
Crook County Fair
Crook County Fairgrounds Prineville, Oregon

Oregon State Fair
Friday, August 25, 2023 at 1:00 pm
Oregon State Fair
Oregon State Fair & Exposition Center 2330 17th St NE, Salem, OR 97301

Pendleton Round-Up
Saturday, September 9, 2023 at 5:00 pm
The world famous Pendleton Round-Up is back & stronger than ever. We're excited to see all of our friends, family, & fans back together again for the 113th Pendleton Round-Up!
Pendleton Round-Up and Happy Canyon Ticket Office and Gift Shop: 1330 SW Court Ave, Pendleton, OR 97801 Pendleton Round-Up Grounds: 1205 SW Court Ave, Pendleton, OR 97801 Happy Canyon Arena/Goldie's Bar: 1601 Westgate, Pendleton, OR 97801 Pendleton Round-Up & Happy Canyon Hall of Fame Museum: 1114 SW Court Ave, Pendleton OR 97801
View All Calendar Events
A recent survey found that rents for Portland residents have climbed 40 percent
L
eaders from the three Portland-area Metro counties for the first time jointly released numbers from their federally required counts of people experiencing homelessness. In the first full regional snapshot of homelessness since the start of the COVID-19 pandemic, 6,633 people were counted as experiencing homelessness on the night of Jan. 26, 2022.
Of those 6,633 people counted, 3,611 were experiencing unsheltered homelessness. An additional 2,222 people were counted in shelters, with 800 more in transitional housing.
Multnomah County: 5,228 people (3,057 unsheltered, 1,485 in shelter, 686 in transitional housing)
Washington County: 808 people (227 unsheltered, 496 in shelter, 85 in transitional housing)
Clackamas County: 597 people (327 unsheltered, 241 in shelter, 29 in transitional housing)
The results, which will be reported to the U.S. Department of Housing and Urban Development, also make clear that people of color continue to face disproportionate rates of homelessness. In Multnomah County, for example, people of color made up almost 40 percent of everyone counted this year.
Because of federal rules, the Count does not include thousands of people who did not have a home of their own on the night of Jan. 26 but were "doubled up," staying with friends or family. Culturally specific providers tell us that people of color are more likely to experience homelessness this way and are underrepresented in the Count as a result.
A D V E R T I S E M E N T
A D V E R T I S E M E N T
The outcome of the Count does not directly affect funding levels, but conducting the tally helps ensure our communities remain eligible for federal funding for housing and homelessness services. (Those funds are separate from federal COVID-19 funding.)
As a one-night snapshot, the federally structured Count also isn't designed to reveal how many people move in and out of homelessness over the course of a year, either losing their housing or gaining it back with support services.
The extent of homelessness in the community isn't static, and the number of people experiencing homelessness who need services over the course of a year is much larger than any one-night number.
The results this year speak to the ongoing effects of the COVID-19 pandemic. The pandemic continues to present serious challenges for vulnerable community members -- sharply affecting service providers and leaving unsheltered homelessness far more visible in the tri-county region.
And just as they did before the pandemic, people living with fixed incomes and/or disabling conditions also continue to bear the brunt of the region's housing crisis. In fact, even during the pandemic, rents and home prices in the Portland-area have continued to grow at one the nation's fastest paces.
A D V E R T I S E M E N T

A D V E R T I S E M E N T
A recent survey by Redfin,
as reported by local media
, found that rents for Portland residents have climbed roughly 40 percent since March 2021. Experts say much of the increase is due state and local government policies on housing.
The region also continues to see significant numbers of people counted as experiencing chronic homelessness. That means they have at least one disabling condition -- a mental health condition, addiction disorder, chronic illness or physical disability — and have been homeless for at least a year.
Overall, the three counties tallied 3,674 people who met that definition.
Chronic homelessness is the primary focus of extensive new regional funding, through the voter-approved Supportive Housing Services Measure, that finally became available for programs in July 2021, mere months before the Count.
Since then, the three Metro-area counties have been investing those funds, along with other new local, state, and federal resources, into hundreds of additional shelter beds, street outreach teams, and supportive housing placements. Metro, the regional government that distributes the funds, has posted a dashboard showing that growing impact.
Local governments have also invested substantial federal relief funds into rent assistance programs to prevent what could have been a tidal wave of new homelessness, while also using federal funds to increase shelter and hygiene services, through programs like the Safe Rest Villages and others.
A D V E R T I S E M E N T

A D V E R T I S E M E N T
Washington County Chair Kathryn Harrington shares, "Our response solutions have increased, yet there is much more to do. Homelessness should never be necessary in our region. We have seen the impact from increasing shelter options and expanded housing resources to support our most vulnerable community members."
--Staff Reports
| | |
| --- | --- |
| Post Date: 2022-05-08 17:47:10 | Last Update: 2022-05-08 18:12:07 |
Oregon AG at Odds with Governor
O
n April 6, 2022, Oregon Attorney General, Ellen Rosenblum, wrote a
Guest Opinion for The Oregonian
on 'ghost guns.' She implored legislators to close the 'ghost gun' loophole in gun-safety laws. Her opinion piece was prompted when the agents from the U.S. Alcohol, Tobacco, Firearms and Explosives, working with Salem police, raided a home with 63 'ghost guns' and 200 counterfeit M30 oxycontin pills, believed to be made with fentanyl.
Rosenblum blames the legislature for not acting on bills she proposed in 2019, 2021 and
SB 1577
in 2022 that would ban manufacturing of any firearm that cannot be detected by a metal detector. She is committed to bring the bill back in 2023. In the meantime, Rosenblum has joined Oregon in a lawsuit seeking federal actions to restrict ghost gun manufacturing.
There is no doubt that ghost guns may be an attractive choice for criminal elements. Here is the rub. It was federal agents that discovered the suspect had enlisted drug addicts to buy guns for him paying them with counterfeit pills.
Governor Brown has made every attempt to keep federal agents out of Oregon, away from courthouses and access to information. In 2018 Rosenblum joined Governor Brown in a successful lawsuit to void two federal laws requiring states to aid immigration authorities – meaning local police don't help ICE agents when suspects are released from jail or hold them for ICE.
Governor Brown has released around 1,000 prisoners, not to the liking of some District Attorneys. Lane County District Attorney Patricia Perlow, Linn County District Attorney Doug Marteeny and four family members of homicide victims
filed suit
to stop early release of more than 70 people who committed crimes as juveniles, including murder.
A D V E R T I S E M E N T

A D V E R T I S E M E N T
Recent news reported Brown granted clemency to a convict serving life without parole in the 1994 cold-blooded murder of a teenager.
When
SB 819 passed in 2021
, to allow reconsideration of a conviction, there were many questions on flooding the courts with criminal cases and not just cases due to a change in the law.
The U.S. Alcohol, Tobacco, Firearms and Explosives have been looking for "Buy Build Shoot" kits, which have been classified as firearms by the Biden Administration. They are being blamed for a violent interstate crime wave. Last year they traced 15 murders to these kits in California. In California, ghost guns made up about 41% of guns recovered in the Los Angeles area in 2020. Rosenblum says, in Oregon, police have reported cases in which students have been found with ghost guns or ghost gun components.
How many ghost guns are being sold on the black market that any law would not touch? It all leads back to who is buying them and why.
--Donna Bleiler
| | |
| --- | --- |
| Post Date: 2022-05-08 10:35:22 | Last Update: 2022-05-08 18:08:33 |
Don't wait until you book a flight
T
he Real ID deadline is only one year away. Oregonians may want to get it done as soon as possible, if planning on interstate travel.
Starting May 3, 2023, you will need more than a standard Oregon driver license or ID card at airport security checkpoints to board a flight within the U.S. You will need a Real ID-compliant driver license or ID card, or a passport or other federally acceptable ID.
The Transportation Security Administration
has a full list
of identity documents it will accept for air travel.
If there is even a tiny chance you will need to travel by air in the future, don't wait until 2023 to make sure your ID is ready to fly. What if you get a sudden wedding invitation? Or the sad news of a funeral?
"A year may sound like a long time, but it isn't when it comes to issuing secure identification such as driver licenses, ID cards and passports," DMV Administrator Amy Joyce said. "It can take weeks to gather the documents you need to qualify for a type of ID that the TSA will accept at airports."
DMV offices in Oregon and across the country are busy, and the U.S. Department of State has a backlog for passport applications and renewals. As the Real ID deadline approaches, DMVs and the State Department will get busier. So beat the rush – get the Oregon Real ID option or a passport now.
Is your license or ID card expiring in the next 12 months?
A D V E R T I S E M E N T
A D V E R T I S E M E N T
You can renew your Oregon license or ID card up to 12 months before your expiration date. If you need to renew in the next 12 months anyway, why not do it early and add the Real ID option? That would save you a second trip to DMV or the wait for a passport.
R
eal ID is optional in Oregon because you may already have a passport, passport card, military ID or other credential for air travel. But if you want the Real ID option on your Oregon driver license or ID card, don't wait until you book a flight.
How do I get the Real ID option in Oregon?
Make sure you have the documents you need to qualify for Real ID
You must apply for Real ID in person. You can visit a DMV office or make an appointment online
Bring the documents on your checklist and your current license or ID card, and pay the $30 Real ID fee in addition to the regular issuance, renewal or replacement fee.
Then the process is the same as a standard Oregon card: signature, get your photo taken and receive a paper interim card until your Real ID plastic card arrives in the mail in 5-10 business days. You cannot use the interim card for air travel.
"You may already have the ID you need for air travel," Joyce said. "But if you don't, please act now – get or renew your passport, or add the Real ID option to your Oregon license or ID card. Oregon DMV offices are already very busy, but they will get busier in 2023 because of Real ID."
--Staff Reports
| | |
| --- | --- |
| Post Date: 2022-05-07 11:50:57 | Last Update: 2022-05-07 12:27:58 |
"We have procedures to competently and correctly respond with this situation"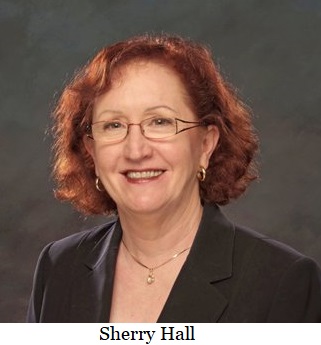 T
he office of the Clackamas County Clerk is reporting that some ballots printed for the May 17, 2022 Primary Election have barcodes that are blurred. According to a press release, this was a printing issue with an external printer who has printed ballots for Clackamas County for more than 10 years with no issues. This defect in the printed ballot causes the affected ballots to be rejected by the county's automated ballot processing equipment. The ballots with the defect are validly cast votes, and will be tallied.
The Clerk's office says that the defective bar codes do not identify voters nor do they relate in any way to voter's selections on candidates or measures. They are a code that identifies the "ballot style" so that the equipment can tally the votes in the correct elections.
A certain number of ballots that are received in every election are damaged in handling, in the mail, or while in the possession of the voters due to beverage spills and similar accidents. There is a routine process for handling those ballots. The original ballots themselves are retained. At least two election workers of different political affiliations transfer the votes to a machine-readable duplicate ballot. The workers must agree that the votes cast on the original ballot have been correctly transferred to the "duplicate" ballot to be read by the machine. The duplicate ballot is then included in the batch to be processed in place of the damaged ballot. The damaged ballot is retained.
A D V E R T I S E M E N T
A D V E R T I S E M E N T
According to the release, while there are damaged ballots and ballots marked in a fashion that they are not machine-readable in virtually every election, the incidents are ordinarily very small. Preliminary batch runs for the current election lead the County Clerk to believe that the numbers for this election are higher than usual and that additional time and effort will be necessary. The entire process of ballot duplication for the machine-unreadable ballots will be witnessed by election observers, but, the level of activity will be higher than they have seen in the past. Observable colored lanyards identify the political affiliation of election workers and are worn at all times so that observers can be sure that correct process is being used.
According to County Clerk Sherry Hall, "It is our objective to count every validly cast vote in this election and every election. Our voters are entitled to expect nothing less. We have plans and procedures in place to competently and correctly respond with this situation and many others. Fortunately, recent legislative and regulatory changes allowed my staff to identify this problem early in the election and have provided additional time to deal with it. It is simply a matter of staffing up and scaling up a process that has been vetted and is already in use. While legislative changes will delay final election results, that delay is due to the shift from a close of polls at 8 PM on Election Day cutoff for receipt of ballots to an Election Day postmark cutoff for ballots. We simply will not have them all to count at 8 PM on Election Day. The delay is not caused by the need to duplicate ballots that are not machine-readable in their original form. There is no better election staff than the one we have here in Clackamas County and we expect to meet all deadlines for the release of tallies and certification of results in spite of the increase in workload."
--Staff Reports
| | |
| --- | --- |
| Post Date: 2022-05-07 08:51:08 | Last Update: 2022-05-07 09:10:09 |
The Oregon Legislature made this possible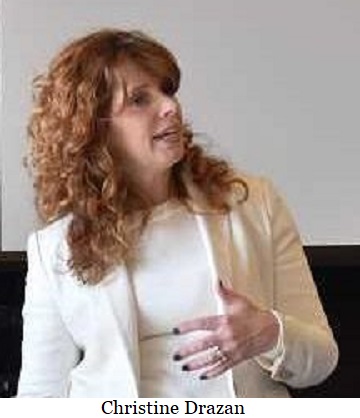 T
he Eugene 4j School District school board is planning, at their May 18th meeting, to prohibit Concealed Handgun License holding parents from being anywhere on their property. The Oregon Legislature made this possible in the 2021 Session with
SB 554
. Second amendment advocates pressured Christine Drazan to walk out on the session, but she failed to do that, and the bill passed without Republican support in either chamber.
If they adopt this policy parents and friends will be forbidden from picking up or dropping off their children or attending any school function anywhere on school controlled property if they are in legal possession of self defense firearms.
The official summary for
SB 554
reads, in part:
Authorizes board of public university, Oregon Health and Science University, community college or school district to adopt policy providing that affirmative defense for concealed handgun licensees possessing firearms on school grounds does not apply. Provides that in prosecution for possession of firearm on school grounds subject to policy, within Capitol, or within passenger terminal of certain airports, concealed handgun licensee affirmative defense is not complete defense but results in Class A misdemeanor conviction punishable by 364 days' imprisonment, $6,250 fine, or both.
The meeting is scheduled for 7:00pm on Wednesday, May 18 and interested persons
may address the board
. The address is:
200 N. Monroe Street
Eugene, Oregon 97402 [ map it]
The agenda item is listed as:
XII.1. Consider Revisions to Board Policies GBA – Equal Employment Opportunity; IGBB – Talented and Gifted Program; JFCJ – Weapons in Schools and adoption of Board Policy KGBB – Firearms Prohibited (10 minutes) Presenter: Christine Nesbit, General Counsel
--Staff Reports
| | |
| --- | --- |
| Post Date: 2022-05-06 15:47:23 | Last Update: 2022-05-06 17:32:56 |
Parents want change for 2022-2023
P
arents in Oregon are uniting against public school curriculums that teach sexual identity. They are discovering that blindly trusting the state to educate their kids is not limited to the three Rs (reading, writing, and 'rithmetic)
When COVID hit and kids were taught virtually from home, parents also learned how they were misled. The blinders were taken off of critical race theory (CRT), sexual identity and comprehensive sexuality education (CSE).
In total defiance of parents, the 2022 Oregon Legislature passed
SB 1521
introduced by the Senate Interim Committee on Education, which is chaired by Senator Michael Dembrow (D-Portland). The measure reduces the value of parents' voices at school board meetings by giving the school district superintendent unfettered power over the school board where parents should have a voice.
This is playing out in real life. Recently parents discovered at the Molalla School Board meeting that a transgender is sharing the girl's locker room without parents and the boards knowledge. Parents have filed a legal complaint.
Parents have reason to assuming their school board will function as parents wish and in the best interest of their children.
ORS 332.072 states "the legal status of school districts as corporate bodies, and the district school board is authorized to transact all business coming within the jurisdiction of the district and to sue and be sued. Pursuant to law, district school boards have control of the district schools and are responsible for educating children residing in the district." This statute was not changed by SB 1521 that may add conflict between school boards and school superintendents.
The Oregon State Board of Education mission is to provide leadership and vision for Oregon's public schools and districts by enacting equitable policies and promoting educational practices that lead directly to the educational and life success of every student.
The board sets educational policies and standards for Oregon's 197 public school districts, and 20 educational service districts. All of these agencies have separate governing bodies responsible for transacting business within their jurisdiction. This relegation to limit local school boards to "business" with a top-down approach on curriculum is creating the conflict between superintendents, school boards, and parents.
A D V E R T I S E M E N T
A D V E R T I S E M E N T
The State Board is made up of seven members appointed by the Governor and approved by the Senate. Currently the 5th Congressional District position is taking applications. Those interested should contact the State Board Administrator for further information.
The State Board of Education is in the process of forming an advisory panel that will work to revise the Health Education and Sexuality Education Standards and Performance Indicators.
Parents have an opportunity to give their voice on the 2022-2023 Health Education Advisory Panel for approval by the State Board of Education.
M
embership on this panel will require participation in approximately four to six meetings and conventions over the 2022-2023 school year.
Ideally, ODE would like to have panel members that are health educators or curriculum directors who are familiar with and use the standards regularly, or content specialists from the public health field and community-based health programs.
However, others are welcome to apply, especially if they are familiar with the standards and the educational process. Application deadline has been extended to May 9.
It is advisable for every parent to subscribe to the State Board of Education updates.
SB 1521 allows the school superintendent to follow the State Board of Education policy suggestions without approval from the local school board. That will require a more diligent look at what the State Board of Education is advising superintendents.
--Donna Bleiler
| | |
| --- | --- |
| Post Date: 2022-05-05 11:17:56 | Last Update: 2022-05-05 20:14:09 |
Any ballot postmarked by Election Day is considered on time
O
regon Secretary of State Shemia Fagan has released a new Public Service Announcement to educate voters about the postmark rule. This is the second PSA the Secretary has released as part of the Trusted Info 2022 campaign. The new PSA is available in English, Spanish, Russian, Cantonese, Mandarin, Vietnamese and Somali.
"Our best tool in the fight against false information is true information," said Secretary of State Shemia Fagan. "We are committed to reaching Oregon voters early and often so the first thing they hear about Oregon elections is the truth."
A new law in Oregon known as the "postmark rule" says that any ballot postmarked by Election Day is considered on time even if it arrives at elections offices up to seven days after the election. Voters may be able to put their ballots in the mail as late as Election Day if their mail is collected by USPS and postmarked that day.
The new law will mean that the total number of votes cast in the election may increase in the days following Election Day. These are not "late" votes. Every vote tallied by elections officials will have been cast on time.
The new law could mean that very close contests will not be decided on election night. According to Secretary Fagan, even if the results come in a little slower, they will be accurate.
The State Legislature passed the
HB 3291
-- the postmark rule -- into law in 2021.
--Staff Reports
| | |
| --- | --- |
| Post Date: 2022-05-04 12:54:55 | Last Update: 2022-05-04 13:04:54 |
Free Oregon members have donated over $130k to fund 16 law suits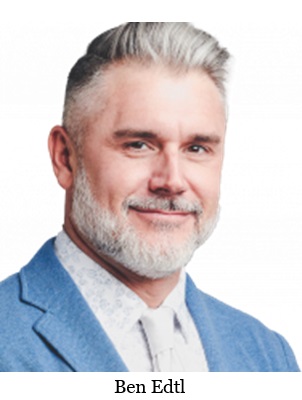 A
dversity has a way of creating historical figures and the COVID outbreak has produced at least one person who will leave his mark. Ben Edtl established
Free Oregon
after mandates shut down his businesses and left him with nothing. In 2018 he took over a struggling coffee roastery facing bankruptcy. By 2020 he had turned it around to profitability and bought three additional cafes.
Then COVID hit and two weeks to flatten the curve was extended. Edtl refused to wear a mask or require that of employees. He wouldn't put up mandated warning signs. He lost staff and was cancelled on social media. He was pressured to put up BLM flags and was doxed. With his business down 90% he lost his investment. The police were no help when revenge vandalism occurred. His wholesale accounts left him. He laid it all at the feet of government overreach. He made a going out of business video that got 40k hits on Instagram. He asked God for help.
In an appearance before the Yamhill County Republican Party, Edtl said he "checked in". He wasn't political, just valued freedom highly. He realized it is up to us to manage our government. Free Oregon puts on weekly townhalls that get 3k views. 20k Oregonians are now in Free Oregon. They have ongoing lawsuits to stop the Governors' mandates. Politicians talked but few acted on their words. Those that did had difficulties of their own. Currently, Free Oregon has 16 lawsuits in various phases. The left has responded in some cases by switching judges. Free Oregon adjusts to that. Edtl sees Oregonians go from fighting to winning.
West coast governors formed a pact to act in unison on vaccine and mask mandates. It was the first collective action by states since the Civil War. Ironically individuals were forced to show proof of vaccination to enter certain establishments but weren't required to show I.D. to vote. Edtl is now keenly interested in politics and elections integrity. He is running for State Senate to take on the Democrat Senate Majority Leader Rob Wagner. Edtl lives in Tualatin, Washington County. A Free Oregon member, Tim Sippel, asked the Washington County Elections Office for the May 2021test ballot data. They refused. The District Attorney's office awarded Sippel the databases after nearly a year of court battles. The State Attorney General then sued Sippel to prevent the transfer of the data. Ben and Free Oregon got involved to bring in civil rights attorney, Sephen Joncus to support Sippel in receiving test ballot data. Ben asks: "What are they trying to hide?"
L
ed by Edtl, Free Oregon has encouraged over 40,000 letters to the Oregon Health Authority to mock mask mandates. That agency is relatively new having begun in 2016. Already it has a $29 billion annual budget. Pat Allen is the controversial head of OHA and a Kate Brown surrogate. 25% of the members of Free Oregon are Democrats. They have expanded their area of interest to include addiction, mental illness and homelessness.
A D V E R T I S E M E N T
A D V E R T I S E M E N T
Free Oregon members have donated over $100,000 to fund 16 law suits. It will take at least $160k more to finish them. They get some help from Alliance Defense Fund, founded in 1994 to protect religious freedom. The Citizens Union, New York based organization striving for transparency and accountability in government helps in some Federal cases.
As an anti-establishment candidate for State Senate,
Edtl
is challenging both Democrats and Republicans on their handling of Covid, education, crime and homelessness. He earned endorsements by Oregon Firearms Federations, Parents' Rights in Education, Oregonians for Medical Freedom and more.
--Tom Hammer
| | |
| --- | --- |
| Post Date: 2022-05-04 12:30:07 | Last Update: 2022-05-04 15:47:23 |
Oregon honors 192 fallen law enforcement officers since the 1860's
T
he State of Oregon remembered and honored 192 fallen law enforcement officers, and the families they left behind, during a memorial ceremony on Tuesday, May 3, 2022 at 1 PM. The event took place outdoors, at the state memorial which is located at the Oregon Public Safety Academy in Salem.
The names of three fallen Oregon law enforcement officers were added to the state memorial and honored at this year's ceremony; S. Allen Burdic of the Douglas County Sheriff's Office, EOW 3/11/21; John R. Burright of the Oregon State Police, EOW 5/4/21; and Carl L. Frazier of the Lane County Sheriff's Office, EOW 10/9/1979.
The Oregon Fallen Law Enforcement Officers' Memorial Ceremony is a significant event that the Department of Public Safety Standards and Training (DPSST) is proud to host each year in partnership with the Oregon Law Enforcement Memorial Fund, Oregon Concerns of Police Survivors (C.O.P.S.), Oregon Fallen Badge Foundation, and Oregon's various statewide law enforcement associations.
The memorial honors 192 fallen Oregon law enforcement officers who have died in the line of duty since the 1860s.
This includes officers from city, county, state, tribal and federal law enforcement agencies who have served as law enforcement officers, corrections officers, and parole and probation officers.
The Oregon memorial is held the week ahead of National Police Week events in Washington, D.C. so that family members and co-workers can attend both memorial ceremonies. More than 21,000 officers who have died in the line of duty are honored on the national memorial
A D V E R T I S E M E N T

A D V E R T I S E M E N T
Background on the names being added to the Oregon Fallen Law Enforcement Officer Memorial in 2022:
On March 11, 2021 Deputy Sheriff S. Allen Burdic died as the result of complications of gunshot wound. In the early morning hours of August 12th, 1980, Deputy Burdic responded to a shooting at a tavern in Myrtle Creek. As Deputy Burdic checked the area he located the suspect parked in a gravel turn-out near I-5. The subject opened fire on Deputy Burdic, shooting him twice. The man then stole Deputy Burdic's Patrol vehicle and ran over his legs as he fled. One of the shots injured Deputy Burdic's spine, causing him to suffer partial paralysis. He medically retired in 1982 as a result of the incident and continued to receive medical care until passing away as a result of complications of the wounds. The subject who shot him was sentenced to 40 years in prison for attempted murder, first-degree assault, felon in possession of a firearm, and unauthorized use of a vehicle. Deputy Burdic had served the Douglas County Sheriff's Office for one year at the time of the incident and had previously served with the Canyonville Police Department for three years. He is survived by his wife and son.
On May 4, 2021 Sergeant John Burright succumbed to injuries sustained on September 4th, 2001, when he struck by a vehicle near mile marker 243 on I-5 near Albany. Senior Trooper Maria Mignano and Police Officer Jason Hoerauf, of the Albany Police Department, were killed in the same incident while all three were assisting a family whose van had broken down. Officer Hoerauf was on a ride-along with his mentor, Sergeant Burright, when the two stopped to assist the van. Trooper Mignano responded to the scene to back them up. While the three officers were standing on the right side of the van, which was parked on the right shoulder, a pickup truck suddenly swerved across a lane of traffic. The pickup struck the right rear of Trooper Mignano's patrol car, traveled along the other two vehicles, and struck all three officers. The driver of the vehicle was driving on a suspended license at the time and had fallen asleep while driving. Trooper Mignano and Officer Hoerauf succumbed to their injuries at the scene. Sergeant Burright was flown to a local hospital in extremely critical condition. He suffered critical injuries that caused him to medically retire in early 2002. He remained under continuous medical care until succumbing to complications of his injuries on May 4th, 2021. In December 2001, the man plead guilty to criminally negligent homicide and was sentenced to two days in jail and three years of probation as part of a plea bargain. Sergeant Burright had served with the Oregon State Police for 14 years. He is survived by his wife and three sons.
On October 9, 1979 Sergeant Carl L. Frazier suffered a fatal heart attack while removing a large crop of marijuana from the bottom of a canyon that had been discovered and reported by hunters. The steep canyon hampered rescue efforts and Sergeant Frazier had to be winched up to the roadway so that he could be transported to the hospital. Sergeant Frazier succumbed to the heart attack 8 days later. Sergeant Frazier was with the Lane County Sheriff's Office at the time of his death and previously served 15 years as a police officer with the Riverside, California police department. He is survived by his wife, two sons and two daughters.
--Bruce Armstrong
| | |
| --- | --- |
| Post Date: 2022-05-04 10:15:46 | Last Update: 2022-05-04 14:51:09 |
Some property damage caused during marches, one arrest made
O
n the evening of Tuesday, May 3, 2022, a group gathered in the downtown area of Portland, Oregon and marched at various times. During the marches, some participants committed acts of vandalism, including graffiti and broken windows that
damaged government buildings, coffee shops, and others
.
Some burning material and incendiary devices were thrown at the Mark O. Hatfield U.S. Courthouse, but it's unknown if any damage was caused.
An image of a smashed up Starbucks store was shared by the PPB, with graffiti declaing "MY BODY, MY PROPERTY", seemingly indicating that the violence was in response to the recent news of the leaked opinion draft of the Supreme Court concerning the Roe v Wade decision possibly being overturned.
The Portland Police says there are no known injuries at this time.
A D V E R T I S E M E N T
A D V E R T I S E M E N T
O
ne arrest was made. Luke S. Anderson, 31, was booked into the Multnomah County Detention Center of charges of Reckless Burning and Disorderly Conduct in the Second Degree.
Portland Police did not release a booking photo of Anderson.
Democrats in the Oregon legislature (also sponsored by Republican Ron Noble of McMinnville) passed
HB 3273
into law in 2021, prohibiting law enforcement agencies from releasing booking photos, except under special circumstances.
PPB Officers are assessing the scope of the damage and investigating the crimes committed.
If anyone has information, including witness statements, photos, video, or other evidence, please
e-mail the Portland Police
and reference case number 22-117206.
--Staff Reports
| | |
| --- | --- |
| Post Date: 2022-05-04 09:53:53 | Last Update: 2022-05-04 10:16:52 |
"Oregonians do not support the extreme abortion policies in our current law"
O
n May 2, 2022, Politico released a leaked draft of a Supreme Court opinion in the case of Dobbs v. Jackson Women's Health Organization. The opinion, labeled as the Opinion of the Court and written by Associate Justice Samuel Alito, would overturn Roe v. Wade and Planned Parenthood v. Casey.
Oregon Right to Life is an organization founded in 1970 that advocates for the most vulnerable human beings whose right to life is denied or abridged under current law.
According to their website
, they work to reestablish protection for all innocent human life "from conception to natural death".
ORTL
gave a statement
on the recent news of the leaked opinion draft in the Supreme Court signalling the overturning of the Roe v Wade decision.
"We are encouraged that the Supreme Court appears to be moving to return the issue of abortion to the people of the United States and their duly elected officials," said Oregon Right to Life executive director, Lois Anderson. She continued, "We must keep in mind that this is a draft opinion. While it might indicate the direction of the Court, it does not guarantee the outcome."
If the final decision remains consistent with the leaked draft, authority over abortion policy will return to the citizens and their elected officials.
"Polling consistently shows that the majority of Oregonians do not support the extreme abortion policies in our current law.," said Anderson. "We welcome the opportunity to craft legislation that reflects Oregon values, supports women, and protects innocent life. The pro-life movement supports women during and after pregnancy. We will continue to do so."
A D V E R T I S E M E N T

A D V E R T I S E M E N T
A
ccording to their position statement on abortion, Oregon Right to Life believes in the sanctity of all human life from the moment of conception to natural death. They believe that an abortion ends the life of a genetically distinct, growing human being. They oppose abortion at any point of gestation.
They believe that in rare cases, a mother may have a life threatening condition in which medical procedures intended to treat the condition of the mother may result in the unintended death of her preborn baby. At the same time, ORTL recognizes that in most cases, modern medical practice has and will continue to increase the ability to save both the life of the mother and the baby.
Many Oregon leftists are feeling angry, terrified, hopeless, and incredibly frustrated,
according to Governor Kate Brown
.
The controversial Governor says those are valid feelings and access to abortion is a fundamental right.
--Bruce Armstrong
| | |
| --- | --- |
| Post Date: 2022-05-03 15:23:51 | Last Update: 2022-05-03 15:59:42 |
Price Tag Shocks the Conscience
A $10 million dollar tax proposal for swimming pool renovations is being floated by Lebanon school administrators and aquatic district personnel -- just as Lebanon taxpayers are drowning in debt. Many residents are shocked, scratching their heads, suggesting such a large tax bond for pool repairs makes no sense. To put this in perspective, Disneyworld in Orlando, Florida built their giant water-park Typhoon Lagoon for $20 million dollars. It has water slides, walkways, fake mountains and backdrops, wave tanks, tube canals and much more.
The proposal seems outrageous to many citizens and shocks the public conscience on many levels. First, the pool and building were likely built for less than $1 million back in the 1970s. Even with today's inflation adjusted dollars the pool and building could be entirely torn-down, dug-out and replaced with a larger fancier brand-new pool and building, twice the size with numerous additional amenities for under $3.4 million. Not being specific for how $10 million would be spent has people suspecting hidden-agendas. They've been through similar bait-and-switches with the superintendent on other issues.
Next, this pool is the only reason for a Lebanon aquatic district tax. Every property owner in the Lebanon school district pays a tax just for this pool as part of their yearly tax bill. People also pay user-fees every time they use the pool. The public was promised the aquatic district tax and user-fees were for pool maintenance, upkeep and repair. These taxes and fees have accumulated millions of dollars. Citizens tracking the issue want to know what happened. Many suggest it is a management and planning failure to simply defer maintenance, not sequester needed funds, then declare a crisis and shift the cost to taxpayers. Financial foresight and budget allocation is a school superintendents primary responsibility and especially disturbing in this case, since the current superintendent's previous position was director of district maintenance.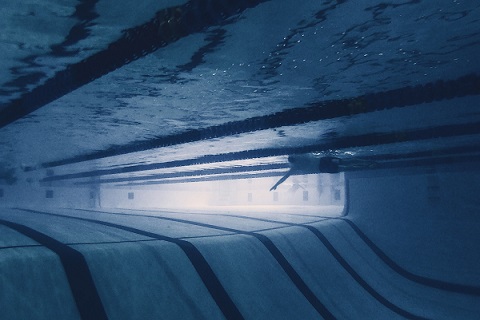 The taxpaying public does not feel school administrators or aquatic district personnel are being strait with them. Justifications for spending $10 million on the pool are vague, non-specific and there are no fully developed project documents. Some justifications include, "the pipes below the pool are corroded and could collapse anytime -- shutting the pool down", "The boiler is old and must be replaced – it could go tomorrow or 5 years, who knows." Pool contractors have countered that there are actually only a couple drain pipes under pools. They are replaced like pipes under a city street. A new top-end boiler can be purchased for less than $250-400 thousand. What exactly is $10 million for? From a practical perspective there are approximately 30,000 people in the Lebanon School District, probably less than 1000 use the pool. These are also the same taxpayers and citizens who were shut out of the pool for almost 2 years -- plenty of time to get repairs and boiler replacements accomplished.
A D V E R T I S E M E N T
A D V E R T I S E M E N T
Terrible management, drowning in red-tape and over-priced contractors should not be thrown a life-preserver by Lebanon taxpayers. The school and aquatic district are apparently struggling to manage and keep up with maintenance and repairs. More importantly, Lebanon high school ranks at the bottom, 228th out of 262 high schools in Oregon in academic performance, 77% of Lebanon's 11th graders cannot do grade-level science and math. The drop-out rate is approaching 30%. The public has been speaking out that the top priority of the superintendent, school administrators and some board members must be a laser-focus on getting standards for Lebanon schools back to some semblance of academic acceptability – not swimming pools, socialized medicine clinics, and unwanted progressive curricula.
The Lebanon pool is a great community asset and should not go away. However, many citizens think it should be removed from school and aquatic district control because of ineffective financial management and planning failures. Many would like to see it become a Lebanon community fitness asset – free to taxpayers and their families who pay for it. The pool would remain in place with continued use by the high-school swim team as usual. A public field-house with an indoor track and fitness equipment could be built in the open-ground beside the swimming pool, which would also be part of a Lebanon community fitness center, free of burdensome bureaucratic school district rules, restrictions and shut-downs and available to citizens year-round. Pool repairs and a beautiful steel-frame fitness center could be accomplished for much less than the $10 million request for basic pool repairs. Voters in Lebanon may want to save $10 million and send district administrators back to the drawing board.
--Clarke Vesper
| | |
| --- | --- |
| Post Date: 2022-05-03 09:47:41 | Last Update: 2022-05-03 16:26:12 |
Read More Articles