On this day, November 26, 2010, US federal agents in a sting operation arrested Mohamed Osman Mohamud (19), a Somali-born teenager, just as he tried blowing up a van he believed was loaded with explosives at a crowded Christmas tree lighting ceremony in Portland.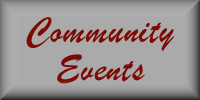 Post an Event

Oregon Legislature Interim Committee Meetings
Wednesday, December 7, 2022 at 8:00 am
Legislative Committee hearings
Oregon Capitol

Oregon Legislature Interim Committee Meetings
Thursday, December 8, 2022 at 8:00 am
Legislative Committee hearings
Oregon Capitol

Oregon Legislature Interim Committee Meetings
Friday, December 9, 2022 at 8:00 am
Legislative Committee hearings
Oregon Capitol

82nd Session of the Oregon Legislature Begins
Monday, January 9, 2023 at 8:00 am
The 2023 Session of the Oregon Legislature begins. Legislators are sworn in and bills are introduced.
Oregon Capitol, Salem
View All Calendar Events
A new buzz word is "priority population."
Governor Brown will leave office as the worst governor in the United States, a reputation she has worked hard to earn. In her last session to make a good impression, she continues to separate and divide the state with her "equity" agenda, which has a racial application towards segregation in lieu of "equal treatment" for everyone. The more equity measures, the less equitable everyone becomes.
Even though "equity" only shows up in bill titles a few times, it's there using creative words. Crafting bills using alternative words, may be deliberate for an end run around federal court rulings against discrimination using race. The fact that millions are being directed to the culturally underserved, underrepresented, targeted population, priority population, it still refers to race and ethnicity when defining language, disabled, low-income, sexual orientation, gender identity, and some bills add women or veterans.
A new buzz word is "priority population."
SB 1545
, introduced at the Governor's request, defines priority population as communities of color, women, low-income communities, rural and frontier communities, veterans, and participants in offender reentry programs. This bill establishes equity grant programs in Higher Education Coordinating Commission to prioritize funding for workforce development activities to increase access for priority populations to training opportunities in construction, health care, manufacturing and workforce development services and benefits. It appropriates $115.5 million, mostly going to administering the program. The 2021 budget already provides Higher Education with $200 million, an increase of $30 million for Oregon Opportunity Grants. This bill creates another program and another biennial budget item. SB 1545 passed out of the Senate committee, referred to the Joint Ways and Means Committee.
Another bill is
HB 4052
, and the chief sponsor is Representative Andrea Salinas (D-Lake Oswego). It appropriates $2 million from General Funds. This bill uses "priority populations" to define targeted populations for Oregon Health Authority to provide grants to operate two culturally and linguistically specific mobile health units as a pilot program. It is to serve priority populations with histories of poor health or social outcomes. The 2021 Budget already allocates $100 million for Cover All People program, which was directed at the priority population. HB 4052 passed out of the House committee, referred to the Joint Ways and Means Committee.
SB 1543
with chief sponsor Senator Kate Lieber (D-Beaverton), appropriates $4.5 million in tax revenue to pay for lawyers to help illegal immigrants stay in Oregon, and another $10.5 million to the Universal Representation Fund. Efforts were made by Republicans to amend the bill to exclude convicted murders and rapists, but the leadership majority overruled. Records from the Oregon Department of Corrections show that at least 615 criminal illegal immigrants are in Oregon's prison. That includes 142 convicted sexual abusers, 141 rapists, and 97 murderers. They are all eligible for a taxpayer-funded deportation attorney. The 2021 Budget already includes $4 million for the Criminal Justice Commission to establish a new restorative justice grant program, and $2 million to the Innovation Law Lab for immigration defense.. Where did that money go? SB 1543 passed out of the Senate committee, referred to the Joint Ways and Means Committee.
SB 1579
was sponsored by Democrats led by Senator Akasha Lawrence Spence (D-Portland). This bill appropriates $50 million General Funds to the Oregon Business Development Department to develop and implement an Economic Equity Investment Program to award grants to organizations that provide culturally responsive services to support economic stability, self-sufficiency, wealth building and economic equity among disadvantaged individuals, families, businesses and communities whose future is at risk. The 2021 Budget already includes $90 million for technical assistance to underrepresented businesses in the Oregon Business Development Department, $10 million to capitalize Certification Office for Business inclusion and Diversity Loan Fund., another $10 million to lenders to address institutional and social barriers making access to capital nearly impossible, and $3.8 million for the Oregon Diversity Procurement Program. SB 1579 passed out of the Senate committee, referred to the Joint Ways and Means Committee.
HB 4112
, sponsored by Representative Teresa Alonso Leon (D-Woodburn), appropriates $1.25 million from General Funds for the Educator Advancement Council to provide professional learning opportunities related to ethnic studies standards adopted by Department of Education. School districts that implement ethnic studies, such as CRT and CSE early will benefit from the funding. Ethnic studies is the interdisciplinary and comparative study of ethnicity, Indigeneity, race, and racism. The 2021 Budget already gaves $600,000 to the Teacher Standards and Practices Commission for start-up costs for developing nontraditional pathways to licensure. HB 4112 passed out of the House committee, referred to the Joint Ways and Means Committee.
HB 4099
sponsored by a full lineup of Democrats is led by Representative Andrea Valderrama (D-Portland). Originally introduced in 2021 that proposed a $1 million price tag, it establishes a Racial Equity and Justice Youth Collaborative. It has a complicated structure with an organizing work group that suggests members for the collaborative. Both group members are of racial, ethnic, underrepresented/underserved, sexual identity, English language learners, disabled or poverty communities. Effectively capturing vulnerable youth in the quicksand of another government entity, programming them to believe that government provides the only solution to racial, cultural, and ethnic conflicts. The 2021 Budget already allocates $11.7 million for the Oregon Youth Employment Program, along with statute changes to ensure at least 75% of participating youth are from communities of color, rural communities, or historically underrepresented communities; and $500,000 for a study of the impacts of State School Fund spending to determine if the spending pattern results in disparities between students who are Black, Indigenous or People of Color (BIPOC) and non-BIPOC students. HB 4099 passed out of the House committee, referred to the Joint Ways and Means Committee.
The 2021 Budget allocated $259 million just to benefit or handout to the 'underprivileged' 'priority population' and all programs have an equity aspect to them to such an extent that socialism has taken over. Oregon's population is 85.06% white. So, these bills represent 15% of the total population. How much does the 85% have to give through taxes, jobs, opportunities, businesses before it violates the 14th Amendment to the U.S. Constitution. which says: "No State make or enforce any law which shall abridge the privilege or immunities of citizens of the United States;… nor deny to any person within its jurisdiction the equal protection of the laws."
A D V E R T I S E M E N T
A D V E R T I S E M E N T
These six new bills total $184,750,000 of additional General Fund money, a 71% increase in funding directed specifically at the underprivileged/priority population. You might ask what these bills are doing in a short legislative session, which was created to rebalance the budget, not create new expenditures.
--Donna Bleiler
| | |
| --- | --- |
| Post Date: 2022-02-15 17:30:36 | Last Update: 2022-02-15 17:52:08 |
Adam Baker hopes to represent the Oregon City and Gladstone areas
Police officer, veteran and local community leader Adam Baker (R-Oregon City) recently filed to run for House District 40, which covers Gladstone and Oregon City. The district is currently represented by Representative Mark Meek (D-Oregon City), but the boundaries will have changed due to redistricting. Representative Meek has announced he is running for the Oregon Senate, leaving the seat vacant for the next election.
Adam Baker has served in multiple capacities as a Police Officer and Detective with the city of Gresham for the past 23 years. He is focused on taking this experience to the legislature to lead the efforts in creating safer communities for all Oregonians, especially those living in Oregon City and Gladstone which is seeing the spill over of crime from Portland.
"Our neighborhoods and towns deserve to be represented by someone who understands the complex issues in front of us. Exploding violence and property crimes are out of control in Portland area, it is time for new leadership in Oregon." said Baker. "I believe we need new leadership in Salem to curb government overreach infecting our lives, businesses and schools. This is why I am stepping up. Oregonians deserve better."
Baker is focused on bringing local control back to the community. "It is important for us to balance some of the radical legislation that has been passed in recent years. I will bring a common-sense approach to business, education and public safety, which has been lacking for far too long," Baker commented.
A D V E R T I S E M E N T
A D V E R T I S E M E N T
Baker looks forward to having spirited conversations with families, business owners and community leaders in his race this year. Voters can take the opportunity to meet him at his campaign kickoff event next Wednesday, February 23rd at 6:30pm in Oregon City. Find the event details on his
Facebook Page -- Adam Baker for State Representative
.
--Staff Reports
| | |
| --- | --- |
| Post Date: 2022-02-15 09:48:23 | Last Update: 2022-02-15 17:30:36 |
Currently, this power is only the governor's
T
he Oregon Senate approved
Senate Bill 1529
on a vote of 18 to 7.
This bill expands emergency management practices and changes agency responses to public health emergencies.
"In case of a public health emergency, Oregonians deserve a clear, coordinated response from our state's leadership," said Senator Deb Patterson (D-Salem), Chair of the Senate Committee on Health Care. "Currently, we rely on the Governor to declare a public health emergency to deploy licensed health care volunteers to respond in times of crisis. Senate Bill 1529 will allow for the Oregon Health Authority to provide an immediate, direct response by activating health care volunteers during emergency situations."
"We have a duty to best prepare Oregon for future public health emergencies" said Senator James Manning (D-Eugene), who Chair of the Senate Committee on Veterans and Emergency Preparedness. "We are deeply grateful for the dedicated, licensed health care providers that are willing to volunteer to protect their communities in times of crisis. Senate Bill 1529 will provide coverage for volunteers if they are injured while serving our state. This measure will allow Oregon to be more responsive, save lives and better support our frontline health care volunteers."
SB 1529 also allows the Oregon Health Authority to declare a health care emergency and to deploy SERV-OR volunteers.
The State Emergency Registry of Volunteers in Oregon (SERV-OR) is a database of health care professionals, including physicians, nurses, pharmacists, Emergency Medical Technicians (EMTs), behavioral health providers, respiratory therapists and others who serve in response to emergencies.
A D V E R T I S E M E N T
A D V E R T I S E M E N T
Providers who are licensed in another state may practice in Oregon upon declaration of an emergency.
Some observers are questioning if this may be fallout from the controversial statewide COVID vaccine mandate.
Senate Bill 1529 now goes to the House of Representatives for consideration.
--Bruce Armstrong
| | |
| --- | --- |
| Post Date: 2022-02-14 12:44:18 | Last Update: 2022-02-17 11:09:43 |
Two bids were received
L
inn County Commissioners Roger Nyquist, Sherrie Sprenger and Will Tucker have agreed unanimously to sell the former Willamette Industries mill site in Sweet Home to Sweet Home Real Estate Restorations for $800,000.
At the board's Feb. 1 meeting, two bids were received. In addition to the bid from Sweet Home Real Estate Restorations there was a $450,000 bid from Sweet Home Mill Site, whose principal is Scott Lepman of Albany.
County Property Manager Rachel Adamec told the commissioners the Sweet Home Mill Site bid did not comply with bidding criteria.
Adamec said materials submitted to the county by Sweet Home Mill Site after the bidding deadline were not opened and could not be considered.
Owner Josh Victor said after the meeting that he intends to begin the process of developing a road system to provide access to the neighboring property.
Linn County has already given to the city of Sweet Home, the former Morse Bros (Knife River) rock quarry. The city plans to create a venue for the Oregon Jamboree and other community events at the 250-acre property.
Victor said his plans include both housing and commercial development of the 154-acre property.
A D V E R T I S E M E N T
A D V E R T I S E M E N T
Board Chair Nyquist provided a short summary of the history of the property, noting that in 2010, Linn County received the property in lieu of more than $500,000 in back taxes per state statutes.
Nyquist said former County Assessor Mark Noakes gave owner Dan Desler of Western States Land Reliance Trust numerous "last chances" to make tax payments before the county was forced to foreclose.
Nyquist said the county realized an environmental assessment was needed at the site and that was accomplished with a $360,000 grant from the Department of Environmental Quality. The county has been working with environmental agencies since that time and has mitigated most of the areas of concern.
Commissioner Tucker has previously said he believes the remaining areas of concern could receive an environmental approval within a year if the mitigation process were to continue.
--Bruce Armstrong
| | |
| --- | --- |
| Post Date: 2022-02-14 11:52:49 | Last Update: 2022-02-14 12:51:36 |
Childhood arrivals get $495 and $200 to renew their DACA paperwork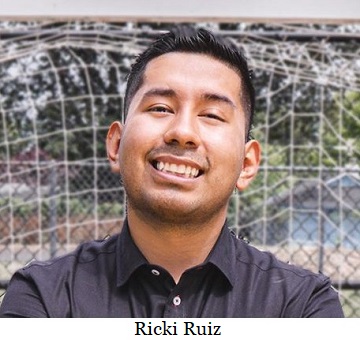 The Biden-Harris American Rescue Plan Act passed by Congress in early 2021 gave Oregon the resources to contain COVID-19 and rebuild the economy. Under ARPA, states may use their share to replace revenues lost as a result of the pandemic and to address the economic and public health impacts of COVID-19.
To efficiently and effectively spend approximately $6.4 billion in federal funds from the American Rescue Plan Act, Governor Kate Brown has laid out principles on the Governor's
ARPA website
. Governor Brown summarizes those principles saying, "The American Rescue Plan offers Oregon the ability to turn around its economy from the impacts of the COVID-19 pandemic. With this historic relief package, Oregon can revitalize and rebuild our economies — and our communities — with equity and fairness at the center."
It has been contentious among legislators because Governor Brown didn't distribute the funds in a timely manner to small businesses that were forced to close, and some have never reopened.
Apparently, there is still a reserve of funds that Representative Ricki Ruiz (D-Gresham) found to fund
HB 4122
. But, does it meet what is required of ARPA funds?
HB 4122
directs the Department of Human Service to distribute funds to community-based organizations to provide one-time maximum financial assistance of $695 per individual, to recipients of federal Deferred Action for Childhood Arrivals (DACA). It's broken down into two payments, a one-time check of $495 and up to an additional $200 for legal costs to help them renew their DACA paperwork.
A D V E R T I S E M E N T
A D V E R T I S E M E N T
Representative Ruiz amended
HB 4122
so funds are distributed through community-based organizations instead of directly to every DACA eligible individual in Oregon. This little wordsmithing appears to provide the appearance of meeting a community principle. But, does it provide economic relief and replace revenues lost as a result of the pandemic?
HB 4122
appropriates $7,000,000 for distribution to approximately 9,700 DACA eligible individuals. Dare we ask the balance of ARPA funds? The bill passed out of the House Committee on Human Services referred to the Joint Committee on Ways and Means.
--Donna Bleiler
| | |
| --- | --- |
| Post Date: 2022-02-14 11:52:28 | Last Update: 2022-02-15 09:48:23 |
Critics say it opens the door for fraud
S
tate Representative Julie Fahey (D-Eugene) has brought forward
HB 4133
to use the last four digits of a voter's social security to register voters online. Currently, this can be done on a paper application, but not online, using an Oregon ID or drivers license. Third party organizations will be able to gather and submit those social security numbers for voters as well.
Chair Barbara Smith Warner and the committee voted it to the House Floor without discussing the tremendous submission of 172 Oregonians who took the time to let these legislators know they opposed the measure as opposed to the 17 who approved of the idea. That is a 10-1 ratio against the measure.
Many of those who supported the bill may possibly benefit as one of the third party entities that will have the ability to gather social security numbers and register voters through their organizations. What happens to this information before and after it is submitted online? What if they make an app to do this? Those processes were not discussed.
Some of the supporters were Planned Parenthood, Oregon AFSCME, SEIU, ACLU, PCUN, Next Up Action Group and Oregon Student Association. Some stated that they were Political Policy Analyst or Political Strategists for these various groups. Their testimony was about modernizing the election system, equity, and ease in voting.
The testimony against the bill was spirited and diverse.
Steve Mangold said, "Who are these third party organizations?" and Robert Hafer suggested that "this will make forever Oregon voting corrupt, regardless of party in power"
"I want all legal, eligible voters to be heard and counted, regardless of their party affiliation," said Sloan Neal. "That's why it's absolutely critical we finally get serious about election integrity. This system is fraught with potential abuse. Voters who are legal residents of this state should not have their voices and votes watered down or jeopardized by some swiss-cheese system that allows any bad actor to cast a fraudulent vote. Protect legitimate votes!"
A D V E R T I S E M E N T
A D V E R T I S E M E N T
Marcus Winston considered the technical aspect of the bill, "I Strongly oppose
HB 4133
. It is a completely misguided and disingenuous attempt to make "voter registration easy". Specifically, subsection 5 requiring an Application Programming Interface will open up the voter registration system to incalculable fraud. Computer APIs are very simple to hack and misuse. I know this because I am, by profession, a computer engineer. Putting an API on the voter registration system is, quite simply, to open it up to untold fraud. The State would be negligent to allow such a thing. The only responsible action is to let this bill die in committee."
The bill passed out of the committee on party lines. 4-3. It now waits a second hearing on the house floor and then a vote by the entire House before it goes to the Senate.
--Janice Dysinger
| | |
| --- | --- |
| Post Date: 2022-02-14 11:22:21 | Last Update: 2022-02-14 11:52:28 |
The pandemic emergencies are still very raw to many
Less than half way through the Oregon Legislative Short Session and the trickery is starting to show up. With barely 24 hours notice, Senator Deb Patterson (D-Salem), chair of the Senate Committee on Health Care, rushed through a committee sponsored amendment to
SB 1529
. What was a good bill that authorized pharmacy or pharmacy technician to swipe identification card or driver license of purchaser of pseudoephedrine or ephedrine, turned ugly.
The amendment that was pushed through by Democrats on the committee allows the Oregon Health Authority to declare a health care emergency and to deploy the State Emergency Registry of Volunteers in Oregon (SERV-OR). To completely close voters out of their voice, the bill declares an emergency, effective upon passage. This emergency prevents any challenges to the bill by voters.
SB 1529
redefines 'Health care emergency' to include:
A state of emergency declared under ORS 401.165;
A state of public health emergency declared under ORS 433.441; or
A determination by the Public Health Director that there exists a disease outbreak, epidemic or other condition of public health importance statewide or in a specified geographic area of this state.
A last-minute amendment in the work session prevented the public from giving testimony or submitting testimony for public record. The pandemic emergencies are still very raw to many, so threats of more emergencies won't set well with those still struggling.
The bill goes to the
Senate floor
for a vote this week, then to the House for a public hearing.
--Donna Bleiler
| | |
| --- | --- |
| Post Date: 2022-02-13 22:27:20 | Last Update: 2022-02-13 22:32:19 |
Cynthia Kaufman Noble will replace Judge Collins
O
regon's Governor Kate Brown has announced that she will appoint Cynthia Kaufman Noble to the Yamhill County Circuit Court.
Kaufman Noble will fill the vacancy created by the retirement of Judge John L. Collins.
Her appointment is effective immediately.
"Cynthia Kaufman Noble's broad experience and history of service in the Yamhill County community make her an excellent fit for this position," Governor Brown said. "I look forward to seeing her new role as a Circuit Court Judge."
Kaufman Noble currently divides her time between her roles as Municipal Court Judge for the City of McMinnville, Chief Judge for the Tribal Court of the Confederated Tribes of the Grand Ronde Community of Oregon, and as an attorney in private practice in McMinnville doing primarily juvenile defense work and serving as a family law mediator.
A D V E R T I S E M E N T
A D V E R T I S E M E N T
Over the course of her 29-year legal career, she has also served as a city prosecutor for the city of McMinnville, an attorney for Legal Aid, and has maintained her own private practice for doing defense-side criminal and juvenile work, in addition to family law. Kaufman Noble earned her bachelor's in fine arts from Syracuse University, and her law degree from Willamette University College of Law.
Kaufman Noble currently serves on the Tribal Court State Court Forum and the Ensuring Racial Justice Committee; as a board member for the Oregon Municipal Judges Association and the Yamhill County Bar Association.
--Bruce Armstrong
| | |
| --- | --- |
| Post Date: 2022-02-13 11:01:18 | Last Update: 2022-02-13 11:13:36 |
"It is grooming at best, evil at worst."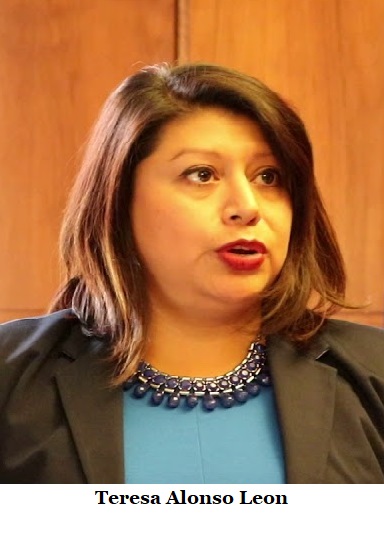 Representative Teresa Alonso Leon (D-Woodburn) has introduced
HB 4091
, which does a number of things. It develops a statewide education plan for students who are Native Hawaiian or Pacific Islander; requires all statewide education plans to include strategies that provide for alignment with other statewide education plans; and directs Department of Education to revise processes for collection of racial and ethnic data for purpose of developing and implementing statewide education plans.
This bill also has a funding segment providing grants to educational entities implementing a plan from the Statewide Education Initiative Account. Hidden in the middle of what the Account can be used to fund is added "the minority gender identity or sexual orientation education plan developed under ORS 329.847. Even though it is bolded along with and next to the funding for Native Hawaiian or Pacific Islander education plans, it runs together without notice. ORS 329.847 was also added as part of the education plan for early childhood through post-secondary education under all the statutes for students identified as slow-learners.
Rep. Alonso Leon chairs the House Committee on Education and made no mention of this added funding either in the bill summary or during the discussion, until the committee passed the bill. Why is this significant?
Parents are just finding out that their elementary student is being invited to join a QSA club at their school. They are asking why they aren't informed of clubs. QSA stands for Queer Straight Alliance or Queer & Sexuality Alliance. It seems that the LGBTQ has taken their minority status as a right to invade elementary schools motivating middle school students who are questioning their identity to start QSA Clubs. A slide presentation with an invitation to join the QSA Club was presented to all 4th and 5th graders at Raleigh Hills Elementary School in Beaverton School District, and now showing up in other schools.
A public records request revealed predatory behavior on the part of the social worker, district personnel, and principal pressuring kids into joining this club by signing a contact form without parental knowledge or consent. The record shows district leadership, Pat McCreery, sought district counsel's guidance on permission slips trying to not tell parents. The district's legal counsel responded: "In summary, it looks like the permission part is needed for student transportation, not general participation, and to answer the question of who is in the building before/after hours, not why they are there."
For a club to be able to occur on a school campus, a teacher or other school staff has to be the sponsor and it has to get administration approval. The administrator approved Amanda Cook, Raleigh Hills Elementary Social Worker, as the school faculty advisor for the QSA Club. Her request states, "We have a small group of students now asking and advocating to start a QSA, and I'm hopeful we can start after winter break." Did students contact her, or did she instigate the contact? Cook put together the material for the club invitation and used classroom hours for the presentation. Her office is the meeting place during lunch to avoid contacting parents.
The club is intended to be student run. However, Jeanette Schade says, "public records requests produced emails shared with many different campuses and district personnel to find a way to get QSA clubs going on October 20, 2021. This goes all the way up to the district level, pushing this hard onto other elementary campuses." There are also emails crafting meeting notices so parents won't suspect their child is attending. Raleigh Hills Principal, Jennifer DeMartino, is trying to find a way to get this club into elementary schools. It seems the Beaverton School District administration and QSA club promoters are finding ways to communicate to avoid public record requests.
The slides say QSA is a community where everyone belongs; students who identify as LGBTQ+, their allies, and those who want to learn more. One line says "What is said here, stays here" advocating to the students to keep things from their parents. Another slide addresses: What will we do?
Have conversations about identity, gender, equal rights and social issues that are important to you
Explore LGBTQ+ history and activism
Discuss personal struggles and successes in a supportive space
Advocate for change in our school and community.
Representative E Werner Reschke (R-Klamath Falls) responded to the situation, "This is shocking. It is grooming at best, evil at worst. Sexualizing children is wrong, period, full stop. It is child abuse, no matter whether done by a pedophile or by the state."
Jeanette Schade, educator for 24 years, stated in public testimony, "It is absolutely appalling that school teachers and officials are partaking in this type of behavior who are supposed to be 'safe' adults. These are 9- and 10-year-olds. Keep the personal and social politics out of the schools. Stop this predatory behavior and get back to teaching reading, writing and arithmetic without indoctrination."
HB 4091
opens the door to support these clubs and now targets the most vulnerable.
--Staff Reports
| | |
| --- | --- |
| Post Date: 2022-02-12 06:48:43 | Last Update: 2022-02-12 01:00:09 |
"If you're not familiar with a socialist agenda, read this bill"
T
he Senate Committee on Labor and Business has voted unanimously to move
SB 1545
out of Committee, clearing its first legislative hurdle. This bill will focus targeted investments on building career pathways in targeted sectors, including health care, manufacturing and construction and was introduced at the request of Governor Kate Brown.
"We need to build an economy that works for working families and Oregon businesses," said Senator Kathleen Taylor (D-Portland), Chair of the Senate Committee on Labor and Business. "That means investing in skills training and reducing barriers to people working to build their careers.
SB 1545
will achieve that goal by expanding opportunities for hardworking Oregonians."
Not everyone agreed.
Donna Bleiler submitted testimony, saying "I strongly oppose this bill. If you're not familiar with a socialist agenda, read this bill. $115.5 million of wealth redistribution."
"The pandemic created unprecedented challenges for many of our frontline workers, including health care workers," said Senator Deb Patterson (D-Salem), Chair of the Senate Committee on Health Care. "Staffing shortages in health care settings affect quality of care and the ability of health care workers to do their jobs.
SB 1545
will help Oregonians build their careers in health care, improving patient outcomes and the economic wellbeing of their families."
A D V E R T I S E M E N T
A D V E R T I S E M E N T
Testimony from David Wall pointed out that, "Priority populations means Communities of color and Women.
SB 1545
supports and codifies into Oregon law 'systemic racism' and eliminates 'equal treatment of everyone under the law'. I cannot support 'systemic racism' and or preferential treatment of one person over another.
SB 1545
creates and expands on various grant and advisory programs to provide increased access for what it describes as "priority populations" to workforce programs and training opportunities in health care, manufacturing and construction.
SB 1545
now goes to the Joint Committee on Ways and Means for consideration.
--Staff Reports
| | |
| --- | --- |
| Post Date: 2022-02-11 22:25:55 | Last Update: 2022-02-12 13:51:56 |
ODA is now accepting applications
T
he Oregon Department of Agriculture (ODA) Director Alexis Taylor announces the launch of a six-week application period (February 9 – March 23 Noon PT) for the new Oregon Meat Processing Infrastructure and Capacity Building Grant.
The $2 million investment comes from the 2021 Oregon Legislature's state funding package. The COVID-19 pandemic highlighted the need for more options in meat processing for livestock raised in Oregon.
"These critical resources will expand Oregon's regional meat processing capacity and strengthen our food supply chain from disruptions we saw early on in the pandemic," said Taylor. "I am excited to see the proposals we receive which will support our rural economies, open new markets for Oregon products, and connect local consumers with local producers and products."
Grant awards will be capped at $500,000, recognizing the significant investment meat processing facilities and equipment requires. ODA anticipates the requests will exceed available funds; however, this investment will help support the long-term economic and market development.
The Oregon Meat Processing Infrastructure and Capacity Building Grant are open to all Oregon meat processors, including slaughter facilities who fall into one of three categories:
Those planning to expand meat processing capacity to include animals raised in Oregon who also plan to operate under the State Meat Inspection Program; or
Those planning to build a new establishment to process animals raised in Oregon who also plan to operate under the State Meat Inspection Program; or
An official federal establishment is operating under USDA inspection also planning to increase meat processing from animals raised in Oregon.
I
n addition to the grant, ODA has also completed a draft plan to start a State Meat Inspection Program that is expected to begin in July 2022. The state's program will be equal to USDA in all its requirements. Stay tuned for updates from ODA. For more information about USDA requirements, please visit
their website
.
A D V E R T I S E M E N T
A D V E R T I S E M E N T
For the grant application form and more information about the Oregon Meat Processing Infrastructure and Capacity Grant, please visit the
Oregon Meat Initiative webpage
.
For additional questions or to receive a paper application, please contact
ODA Trade Development Manager Gary Neuschwander
at (503) 551-1706.
--Bruce Armstrong
| | |
| --- | --- |
| Post Date: 2022-02-11 16:21:58 | Last Update: 2022-02-11 17:06:02 |
It must be an election year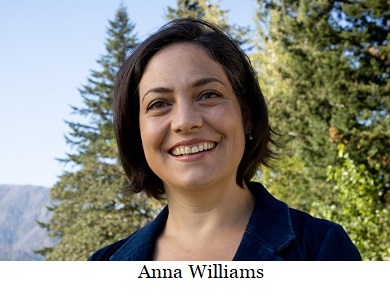 P
ublic voices rang out in the capitol yesterday.
HB 4079
, Oregon's first
sales tax bill
was scheduled for a hearing at 1 PM. Just hours prior to the hearing, the House Committee on Human Services Chair, Anna Williams (D-Hood River) suddenly took the bill off the agenda and removed it from the committee along with hundreds of testimonies that had been submitted.
Representative E. Werner Reschke (R-Klamath Falls) said, "the only explanation is you spoke up. You said no. You made the difference."
Choosing
HB 4079
as Oregon's first ever identifiable sales tax that didn't address safety or educational issues that are at the top of everyone's minds may have doomed it before it received a hearing. The purpose of the sales tax was to fund $750 monthly debit cards to the homeless and people under the poverty level.
Oregonians have voted down a sales tax six times, but more than saying no to a sales tax, is the current distrust of government. Even if they had proposed an offset in income taxes, the economic environment is not in favor for the Democrat leadership to advance a new tax.
Oregonians who signed up to testify or submitted testimony, can pat themselves on the back, and stay involved. There are election bills, gun bills and education bills flying through the system that still need your voices.
--Donna Bleiler
| | |
| --- | --- |
| Post Date: 2022-02-10 22:35:15 | Last Update: 2022-02-10 22:44:38 |
Read More Articles