On this day, March 23, 1806, Explorers Lewis and Clark, having reached the Pacific coast, left Fort Clatsop, Oregon, and began their journey back East. Alsop on this day, March 23, 1998, two river rafters were killed on the Illinois River at the section known as the "Green Wall" after a weekend rainfall and snowmelt doubled the river's volume.
Also on this day, March 23, 2015, Gary Ross Dahl, creator of the 1975 pet rock fad, died at his home in southern Oregon.
It must be an election year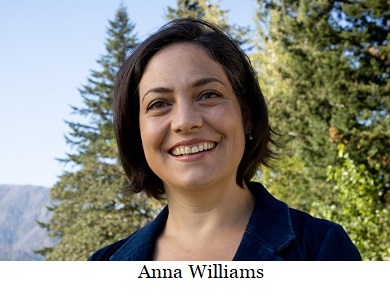 P
ublic voices rang out in the capitol yesterday.
HB 4079
, Oregon's first
sales tax bill
was scheduled for a hearing at 1 PM. Just hours prior to the hearing, the House Committee on Human Services Chair, Anna Williams (D-Hood River) suddenly took the bill off the agenda and removed it from the committee along with hundreds of testimonies that had been submitted.
Representative E. Werner Reschke (R-Klamath Falls) said, "the only explanation is you spoke up. You said no. You made the difference."
Choosing
HB 4079
as Oregon's first ever identifiable sales tax that didn't address safety or educational issues that are at the top of everyone's minds may have doomed it before it received a hearing. The purpose of the sales tax was to fund $750 monthly debit cards to the homeless and people under the poverty level.
Oregonians have voted down a sales tax six times, but more than saying no to a sales tax, is the current distrust of government. Even if they had proposed an offset in income taxes, the economic environment is not in favor for the Democrat leadership to advance a new tax.
Oregonians who signed up to testify or submitted testimony, can pat themselves on the back, and stay involved. There are election bills, gun bills and education bills flying through the system that still need your voices.
--Donna Bleiler
| | |
| --- | --- |
| Post Date: 2022-02-10 22:35:15 | Last Update: 2022-02-10 22:44:38 |