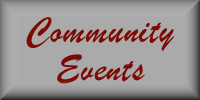 Post an Event

Umatilla County Fair
Wednesday, August 10, 2022 at 10:00 am
Umatilla County Fair Aug. 10th-13th, 2022
1705 E. Airport Rd. PO Box 94 Hermiston, OR 97838

Tillamook County Fair
Wednesday, August 10, 2022 at 10:00 am
www.tillamookfair.com August 10-13 PignFord races, pari-mutual horse racing, destruction derby, nightly entertainment included in entry fee.
4603 Third St, Tillamook, Oregon 97141

CLACKAMAS COUNTY FAIR & RODEO
Tuesday, August 16, 2022 at 10:00 am
CLACKAMAS COUNTY FAIR & RODEO August 16-20, 2022 10am - 10pm
Clackamas County Events Center 694 NE 4th Ave. Canby, OR 97013

Oregon State Fair
Friday, August 26, 2022 at 10:00 am
Which part of the Oregon State Fair are you most excited for? We'll keep adding to the fun all summer long!
Salem, Or

Washington County Candidate Meet and Greet
Wednesday, August 31, 2022 at 6:30 pm
Join our Washington County State House and Senate Candidates and Oregon State and National Candidates to discuss issues that are important to you, your family, and your community. Refreshments provided.
King City Clubhouse 15245 SW 116th Ave. King City, Oregon 97224

Linn County GOP Gala and Auction
Saturday, September 10, 2022 at 5:00 pm
Keynote Speaker Dave Sanderson, 2009 "Miracle on the Hudson" survivor.

linngop.com/galatickets
Linn County Expo Center

Washington County GOP Reagan Dinner
Saturday, September 17, 2022 at 6:00 pm
Tickets for Reagan Dinner 2022 in Hillsboro September 17th, now on sale at www.washco.gop, featuring former Secretary of State Mike Pompeo.

Oregon General Election
Tuesday, November 8, 2022 at 8:00 pm
Statewide
View All Calendar Events
Committees will be held virtually
Senate President Peter Courtney and House Speaker Tina Kotek have announced that all committee meetings during the upcoming 2022 Legislative Session will be conducted virtually. The decision was made based on input from infectious disease doctors from Oregon Health & Science University and public health experts amid the recent surge in COVID-19 cases, despite the fact that nearly every other venue in Oregon is fully open to the public.
"We are committed to ensuring the legislative process is accessible and safe during the upcoming session," Courtney and Kotek said in a joint statement. "The recent wave of cases and hospitalizations due to the Omicron variant is concerning. After conversations with OHSU infectious disease doctors, we decided to move our committees to a virtual format." This as Omicron is becoming recognized as
less severe
than other variants.
The public will continue to be able to enter the Capitol building during regular business hours. The Presiding Officers are directing all employees who can work remotely to do so during the session to lower the risk of COVID-19 transmission in the building.
Committee meetings will be livestreamed on the
Oregon Legislative Information Site
during the upcoming session, which begins February 1. Oregonians are encouraged to make their voices heard on issues they care about by submitting
written testimony
, or by signing up for
video or phone testimony
.
All individuals within the building must comply with public health guidance, including wearing a face mask, and are encouraged to follow best practices such as staying home when sick, maintaining six feet of physical distance, and avoiding large gatherings to reduce the risk of COVID-19 transmission.
Due to the ongoing Capitol Accessibility, Maintenance and Safety project, certain areas in and around the Capitol are under active construction, including the front steps and State Street entrances. Visitors can use the North ADA entrances to enter the building. Seismic upgrades in the House and Senate wings have been completed and these areas will be open to the public during the February session.
--Staff Reports
| | |
| --- | --- |
| Post Date: 2022-01-12 06:01:47 | Last Update: 2022-01-11 16:27:01 |
Veteran lawmaker is focused on homelessness, crime, and government overreach
S
tate Senator
Kim Thatcher
(R-Keizer) announced that she would file paperwork for re-election in newly drawn Senate District 11 -- currently held by Senate President Peter Courtney (D-Salem), which includes the I-5 corridor from Keizer to Woodburn and much of Salem. Legislative Democrats drew Senator Thatcher out of her former district.
"As State Senator, I have always worked hard to be an advocate for taxpayers, small businesses, and hardworking families," Senator Thatcher said. "The last few years have shed light on the true consequences of run-away government overreach. Problems facing Oregon families continue to get worse, while Portland politicians continue to push their radical agenda. Salem needs balance, I look forward to bringing my message to my current constituents and my new neighbors in the Woodburn and Salem area."
Senator Thatcher has been trusted twice previously by voters from District 13, which runs from Keizer to South Hillsboro to represent them as their State Senator. She previously served 10 years in the House of Representatives.
"Oregonians want their families to feel safe, but skyrocketing crime and homelessness are knocking on everyone's door. Inflation and increasing costs of living because of overregulation and taxation are threatening livelihoods. I look forward to talking to voters about my vision for a more accountable government that meaningfully tackles these issues, instead of continuing to throw more money at failed policies."
Senator Thatcher has a long record of advocating for accountable state government. As a State Representative, she chief sponsored legislation to establish Oregon's first transparency website. She has sponsored several more pieces of legislation to improve access to public records, including just last year making the Public Records Advocate an independent office, insulated from political pressures.
A D V E R T I S E M E N T
A D V E R T I S E M E N T
Keeping with accountability, Senator Thatcher is introducing legislation in the upcoming legislative session that would require school districts to post education plans and curriculum on a publicly available website.
"This legislation is about putting parents in the driver seat of their children's education and making local government more transparent and accountable to them," Thatcher continued. "Parents deserve to know what is going on in their children's classrooms. It's time to bring education transparency into the 21st century by making this information more accessible."
--Staff Reports
| | |
| --- | --- |
| Post Date: 2022-01-11 15:38:32 | Last Update: 2022-01-11 16:01:47 |
"We do not believe the government should be mandating medical procedures"
I
n a
letter
address to Interim Oregon OSHA Administrator Julie Love and Department of Consumer and Business services Director Director Andrew Stolfi the Senate Republican Caucus has requested that "Oregon OSHA wait until all legal challenges are resolved to implement the rules." Oregon OSHA is organized under the umbrella of DCBS.
The letter, which says that "We do not believe the government should be mandating medical procedures. We believe it is an extreme overreach of government authority and a violation of Oregonian's and America's freedoms."
The current state of the pandemic does not warrant this kind of government overreach. Law and logic would demand evidence that the vaccine being mandated prevents the spread of the disease. OSHA, being in charge of workplace safety, would need to show that the vaccine would stop transmission in the workplace. For the current variant, there is no such evidence. Thus, the vaccine mandate is not substantially related to OSHA's mission.

Because of high vaccination rates and the widespread availability of vaccines, the virus no longer poses the threat it once did. According to the Director of Oregon Health Authority, Patrick Allen, people are 50% to 70% less likely to be hospitalized by the current variant than previous variants. COVID-19 now has a similar risk to seasonal flu, a virus we do not mandate vaccinations for.
In concluding, the Senators "recommend that your agency not substantially change the language that has been given to you by the federal government. Virology and immunology do not change from state to state. Oregonians should be confident that there is a constant standard across all 50 states."
Nine members of the Senate Republican Caucus signed the letter. Senator Chuck Thomsen (R-Hood River) did not sign the letter. He is not running for re-election.
--Staff Reports
| | |
| --- | --- |
| Post Date: 2022-01-11 15:07:36 | Last Update: 2022-01-11 16:29:01 |
"Some of the same individuals attacked the Oregon State Capitol"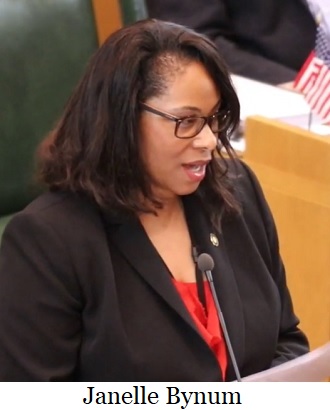 J
anuary 6 marked the one-year anniversary of the "insurrection" on the US Capitol. The question still remains, who plotted the "insurrection".
The Legislative Black, Indigenous, People of Color (BIPOC) Caucus of the Oregon Legislature claims that: "One year ago today, violent insurrectionists sought to overturn the results of a free and fair election by storming the United State Capitol. These events were all too familiar after some of the same individuals attacked the Oregon State Capitol weeks before."
A year later, everyone waits for accountability for those who organized, encouraged, and participated in seditious activities. More than 725 people have been arrested for storming the US Capitol building, and many are still being held awaiting their sentencing. So far, the median prison sentence for those processed has been 45 days. When the detention exceeds the sentencing, one should ask where is the justice?
Democrats want to place a figure on former President Donald Trump, including the Oregon State Legislaure's BIPOC Caucus. "When extremism goes unchecked, it emboldens hateful and violent activities. We call on the Oregon Department of Justice and their federal counterparts to use their full authority to address this growing threat," said a member of the BIPOC caucus.
The Oregon BIPOC Caucus claims that "Politicians across the country continue to peddle debunked theories about the security of the election in areas with high turnout from BIPOC communities. These are blatant attempts to silence our voices and our hard-fought right to vote." One may ask if their voice is being silenced by restricting voting or blotted out with voter fraud? Either way, the issue should always be to find the truth.
A D V E R T I S E M E N T
A D V E R T I S E M E N T
BIPOC Caucus members Representative Teresa Alonso León (D-Woodburn) and Representative Wlnsvey Campos (D-Aloha) traveled to Washington D.C. in the summer of 2021 to advocate for the John Lewis Voting Rights Act and urge Congress to prevent the rollback of voting rights protections across the country. The proposal requires certain state voting laws be pre-cleared by the federal government. The bill passed the US House of Representatives, but failed to pass the Senate.
BIPOC Caucus Members in the 2022 legislative session include: Senators: Lew Frederick (D-Portland), Kayse Jama (D-Portland), Akasha Lawrence Spence (D-Portland), and James Manning (D-Eugene). Representatives: Teresa Alonso León (D-Woodburn), Janelle Bynum (D-Clackamas), Wlnsvey Campos (D-Aloha), Andrea Valderrama (D-Portland), Mark Meek (D-Gladstone), Khanh Pham (D-Portland), Ricki Ruiz (D-Portland), Andrea Salinas (D-Lake Oswego), and Tawna Sanchez (D-Portland).
--Donna Bleiler
| | |
| --- | --- |
| Post Date: 2022-01-10 11:21:58 | Last Update: 2022-01-12 21:04:14 |
Will the tired, wounded and broke Democratic and Republican nominees have the strength after the primary?
Former State Senator -- and also former Democrat -- and now current independent gubernatorial candidate
Betsy Johnson
has assembled a large and rapidly growing
war chest
of $2,948,581.73, raised with the help and support of another monster fund raiser -- former State Representative and Gubernatorial candidate Knute Buehler.
Her burn rate of just under a half-million dollars dwarfs many candidates in the race. She'll need it to talk both Democratic and Republicans out of voting their usual party lines and to urge Oregon's second-largest political party -- Non-Affiliated Voters -- to support her.
Johnson
-- unlike her Democratic and Republican adversaries -- doesn't really have to campaign in a primary and one wonders whether the tired, wounded and broke Democratic and Republican nominees will have the strength after the primary to take on the popular former legislator in the November general election.
The grassroots support for Johnson is reflected in the name of her supporting Political Action Committee -- "Run Betsy Run."
For Johnson, "Oregonians deserve better than the excesses and nonsense of the extreme left and radical right and that Oregon is ready to move to the middle where sensible solutions are found." She describes herself as "independent-minded pro-choice, pro-jobs." She's also known for her support of Second Amendment issues.
--Staff Reports
| | |
| --- | --- |
| Post Date: 2022-01-09 19:45:38 | Last Update: 2022-01-10 08:36:47 |
Plowhead is running for Oregon's new congressional district
T
wo Newberg school board members have been targeted for recall by special interest groups primarily funded by sources outside of the community.
An Oregon congressional candidate is saying that this should be recognized as merely a political ploy..
Chair Brian Shannon and Vice Chair Dave Brown were both duly elected to their positions by voters in the Newberg School District.
"Like many school board members throughout the country, they've been fighting to make sure that children in the district receive the quality education they deserve," said Angela Plowhead, who is running for Oregon's 6th Congressional District. "They've done everything they can to represent the voters who put them into office."
"Many of those voters are parents", Plowhead continued. "They have long felt ignored by bureaucrats and members of the educational establishment. Those parents are understandably concerned that school officials are focusing too much on bombarding students with political ideology and agendas, rather than the fundamentals that will serve them well in their adult lives."
D
r. Angela Plowhead, who runs a psychology practice in Oregon, is running for congress as a Republican. She spoke in Newberg, in support of Shannon and Brown.
"For decades now, we've seen control of education shift further and further away from parents and the community", she said. "The creation of the federal Department of Education in the late 1970s was done in the name of improving outcomes. But despite billions of dollars being spent over the past four decades, there has been little to show for that agency's efforts as American education outcomes regularly underperform those of other developed nations."
Plowhead also called out the complicity in the unions, "Even more shocking over the last few years is the transition to highly controversial curriculum created by advocacy and special interest groups and supported by unions into legislation. After years of record revenues flowing into Oregon's education system and new taxes being proposed and implemented in the name of improving this system, Oregon now ranks 48th in the nation in education."
She points out that our kids are suffering. Not just academically, but emotionally.
"In my perspective as a clinical psychologist" she advised. "The damage that is being done to children in our public schools is unnecessary and completely avoidable. Rather than reading, writing and mathematics, they're being hypersexualized and made overly anxious and depressed about their carbon footprints and whether they are victims or oppressors. Instead of being taught history, they're being subjected to the bias of their instructors, who very seldom face scrutiny or consequences for the outcomes and results, although our children are more depressed and committing suicide at higher rates than ever."
A D V E R T I S E M E N T
A D V E R T I S E M E N T
I
t seems to many observers that parents throughout the nation are pushing back. Education was a major issue in the recent Virginia governor's race. One candidate essentially told parents that it's none of their business what their children are being taught in schools. They responded by flocking to the polls in droves to ensure his defeat.
"It is this attitude of educators believing they know better than you what is best for your child that has dominated the local school boards, until parents have started standing up to them, which is what Shannon and Brown have done," Plowhead explained. "Shannon and Brown are being attacked for taking a courageous stance and giving parents in the Newberg School District a voice. They should be applauded for their attempt to get the district back to the basics that have been ignored for too long."
The recall election is scheduled to take place January 18th.
P
lowhead stated that This is nothing more than a waste of time and money that would only undo the results of previous elections, where the community has already spoken and selected who they wanted.
"These same kinds of special interest groups that have disastrously dominated education at the federal and state level are trying to gain a foothold at the local level, " Plowhead stated. "However, we can still maintain some independent influence by pushing back against their attempts to override the voices of parents and our community at large. I strongly urge the voters of the Newberg School District to recognize this recall election for what it is and reject it outright. Vote "No" to the recall."
--Staff Reports
| | |
| --- | --- |
| Post Date: 2022-01-09 14:05:29 | Last Update: 2022-01-09 14:11:15 |
"The current tolling scheme doesn't address congestion, and will make traffic on local roads worse."
S
tate Senator Bill Kennemer (R-Oregon City) announced one of his two priority bills for the 2022 short legislative session is a measure, which if passed, would create an amendment to the Oregon Constitution to allow voters to vote on whether freeway tolls could be enacted within a 15-mile radius of a voter's home. The measure is a direct response to increasing voter frustration with plans to toll sections of Interstates 5 and 205, as well as the potential for tolling the entire freeway system in the tri-county Metro region.
"No matter where I go in the community, one of the most persistent concerns outside of the COVID-19 pandemic that voters relay to me is their opposition to freeway tolls," said Senator Kennemer, whose district is entirely within Clackamas County and abuts Interstate 205. "As the cost of living, including commuting, continues to rise, freeway tolls on our already-paid-for interstates will drive up the cost to go to work, take your child to school, or run daily household errands. We certainly need to increase our infrastructure, but as planned, the current tolling scheme doesn't address congestion, and will make traffic on local roads worse." Kennemer said toll diversion on area arterial roads like Highways 43 and 99, as well as the Oregon City Bridge, could make local traffic a nightmare.
As a then-State Representative in 2017, Kennemer voted against
HB 2017
which created permission for ODOT to begin implementing a tolling scheme. He believed the freeway tolling measures, as well as an escalating gas tax and a sales tax on bikes, would price families and seniors on a budget out of having fair access to transportation. "In just this past year, we've seen gas prices skyrocket to nearly $4.00 a gallon, with a new gas tax increase just this week. It's too much for lower-income and working Oregonians to pay. Tolling would be a huge family budget buster, and voters should have a direct say on the transportation package, which opened the door to tolling schemes," Kennemer stated.
A D V E R T I S E M E N T
A D V E R T I S E M E N T
If passed, Kennemer's legislative concept would go directly to voters in the upcoming November 2022 General Election for a statewide vote. If voters approve of the measure, then any plan to toll freeways where a toll was not already in existence before January 2018, would be required to go on a ballot to the voters who live in counties within a 15-mile radius of the proposed tolling corridor. In the case of freeway tolls on Interstate 205, that would include voters in Clackamas, parts of Multnomah County, and Washington County who would have a say on whether ODOT could enact new tolls.
K
ennemer noted that freeway tolls particularly burden drivers in Clackamas County where as much as 70% of Clackamas residents commute outside of the county for work, as well as thousands of students who commute from around the region to attend Clackamas Community College. "The daily cost burden for using a freeway that benefits all Oregonians and people from out of state, shouldn't fall to the residents who live closest to the freeway system. If we need to address infrastructure, then it should be a statewide discussion, not just a burden shouldered by a few for a road used by so many." Kennemer highlighted that ODOT will be the beneficiary of over a billion dollars from the most recent federal infrastructure package. He believes those funds and other sources of revenue could be bonded against, negating the need to toll to modify the Abernethy Bridge and widen Interstate 205 from the Stafford Road exit to the bridge.
"Giving voters the power to halt these tolls isn't going back to the drawing board for infrastructure plans. While I'm committed to working on other funding sources for infrastructure that don't add costs for drivers, I'm more interested in giving voters the right to weigh in on key decisions like enacting freeway tolls which directly impact their checkbooks," Kennemer said. Absent new legislation to protect drivers, Kennemer says ODOT has plans to enact tolls as early as the end of 2023.
The Oregon Legislature will meet again in session this February. Kennemer represents Senate District 20, which currently includes the cities of Oregon City, Oak Grove, Canby, Boring, and Estacada. The district will include parts of Happy Valley and Milwaukie after 2022, both of which will also be directly impacted by freeway tolls.
--Staff Reports
| | |
| --- | --- |
| Post Date: 2022-01-08 10:40:35 | Last Update: 2022-01-08 11:02:24 |
Fourth quarter fundraising results are out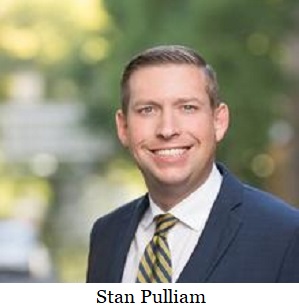 M
ayor Stan Pulliam has announced his 2021 Fourth Quarter fundraising results. Here are the highlights:
4th Quarter Total Contributions: Over $400,000
Number of 4th Quarter Donors: Over 500
Cash on Hand: Over $410,000—more than any other Republican contender
Total Raised: Over $900,000
"Unlike the big corporate and government union backed candidates in this race, our movement is powered by the Main Street business owners and grassroots donors who are concerned about government mandates, skyrocketing crime, and failing schools," said Mayor Pulliam. "These are everyday Oregonians who are voting with their dollars."
Mayor Stan's lead in both cash on hand and fundraising came through extensive small dollar fundraising via email, text, digital, and mail, as well as from numerous individual donors and Main Street businesses.
A D V E R T I S E M E N T
A D V E R T I S E M E N T
His campaign was the first of any to launch a TV commercial for the 2022 election cycle. Next week, the campaign will embark on the first leg of its Main Street Heroes Tour, starting with over a dozen stops from Portland to Medford.
Stan Pulliam is the two term, nonpartisan Mayor of Sandy, Oregon.
He is running for governor of Oregon in the 2022 election.
--Staff Reports
| | |
| --- | --- |
| Post Date: 2022-01-07 18:46:13 | Last Update: 2022-01-07 18:53:21 |
"The State is a lousy parent, a terrible landlord and a bad boss."
The New Year's Eve brings out what people want to remember or what they want you to remember. House Democrats tried their best to make lemonade out of a year that was more destructive than good. They claim the COVID-19 vaccinations are bringing some normalcy and stability while Governor Brown extends her emergency order and wants to make masking permanent. They have to divert any success from the economy since Oregon ranks in the bottom ten of U.S. States for after-tax personal income per capita.
House Majority Leader Barbara Smith Warner said, "Oregon has been able to weather the COVID storm better than most states, and that's because we've all come together to do what's right." She is referring to legislating "to prevent thousands of Oregonians from getting evicted, provide drought relief to rural communities, and fund services for Afghan refugees."
Former House Republican Leader, Christine Drazan reflects on 2021 as a tough year. "Mandates impacted schools, youth sports and businesses. Illness, whether it was COVID related or delayed access to care, impacted families and health care settings, while so many of our friends and colleagues left the state this year in search of more opportunity, greater affordability and a culture of state governance that has integrity with reasonable limits in its scope and purpose, that doesn't crush hopes and dreams. For those of us who have chosen to stay and fight the good fight, we have seen firsthand that the State is a lousy parent, a terrible landlord and a bad boss."
Smith Warner lists eleven bills they claim has rebuilt Oregon's economy in a way that ensures that everyone is able to prosper. It might be helpful if she were to define "everyone," but one thing is for sure, they do affect everyone. If you aren't on the receiving end, you are on the giving end. Nearly all have a General Fund appropriation attached whether it is a direct allotment or growing government. Reading through the list one has to remember how many billions the state received in federal dollars that is still waiting to be distributed. She contributes a good economic forecast to these bills:
A D V E R T I S E M E N T
A D V E R T I S E M E N T
Perhaps trying to make positives out of negatives works for those receiving handouts, but for a real look at how well the economy is thriving requires a look at the giving end. Two factors contributed to a good forecast that has nothing to do with legislating funding. The reprieve for the economy in 2021 can be attributed to the number of people that are ignoring mandates. The stores and businesses that are thriving are those that may post a sign of the mandates, but leave the choice to the customer.
The second factor is that added operating costs to businesses are passed through to consumers. Oregon's inflation rate with rising costs of about 8% over a year ago eats up a lot of the extra money and in recent months inflation has begun to outpace wage gains, resulting in less earnings. As long as consumers can support inflation, the economy forecast will likely be positive, but that seems to be changing.
Representative Drazan gives a brighter outlook, "The good news is that we have made it through the worst of it—jobs are plentiful, schools are open and medical innovation has resulted in approved therapies to treat COVID-19. There is light at the end of the tunnel." Jobs being so plentiful, what was the reason for funding a recovery that doesn't appear to exist?
--Donna Bleiler
| | |
| --- | --- |
| Post Date: 2022-01-07 06:20:41 | Last Update: 2022-01-06 20:41:08 |
"The rules are the rules and they apply equally to all candidates for office in Oregon"
T
he Oregon Elections Division under the leadership of Secretary of State Shemia Fagan notified the Nicholas Kristof campaign this morning that it is rejecting his filing for Governor because he does not meet the constitutional requirements to serve.
Article V, Section 2
of the Oregon Constitution requires a candidate for governor to have been a "resident within this state" for three years before the election. 
"The rules are the rules and they apply equally to all candidates for office in Oregon. I stand by the determination of the experts in the Oregon Elections Division that Mr. Kristof does not currently meet the Constitutional requirements to run or serve as Oregon Governor," said Secretary of State Shemia Fagan. "As Oregon's chief elections official, it is my responsibility to make sure all candidates on the statewide ballot are qualified to serve if elected. The Oregon Elections Division and local election officials use the same standards to determine qualifications for hundreds of candidates in dozens of offices every year. In this instance, the candidate clearly does not meet the constitutional requirement to run or serve as governor of Oregon."
ORS 249.031(1)(f)
requires all candidates to provide a signed statement affirming that they will qualify for office if elected. Oregon elections officials evaluate whether prospective candidates meet residency requirements by checking Oregon voter registration records. If those records are insufficient to verify residency, or if officials become aware of other concerns about residency, they ask prospective candidates to provide additional facts. Elections officials across the state routinely review the residency of prospective candidates; it is not uncommon for officials to reject prospective candidates who do not meet eligibility requirements.
"If Mr. Kristof chooses to appeal, the Oregon Elections Division is committed to doing everything possible to allow Oregon courts to decide promptly," said Deborah Scroggin, Oregon Elections Director. "My office remains focused on ensuring a fair process and meeting our March 17th deadline, after which clerks begin printing ballots. While the primary election is in May, for Oregon's elections administrators, the work begins much sooner."
ORS 246.910
 states that a person who is adversely affected by any act of the Secretary of State or by any order, rule, directive, or instruction made by the Secretary of State under any election law, may appeal to the appropriate circuit court. Oregon statute requires the Secretary of State to provide a list of qualified candidates to county clerks by March 17, 2022, allowing them to design, print, and mail ballots for the May 2022 primary election. 
--Staff Reports
| | |
| --- | --- |
| Post Date: 2022-01-06 15:18:31 | Last Update: 2022-01-06 15:40:53 |
Speaker Kotek is running for governor. President Courtney retires.
Longest-serving Speaker in Oregon history led on progressive victories for education funding, health care access, housing, climate and more After nine years of what she calls "progressive accomplishments" as the leader of the Oregon House of Representatives, Speaker Tina Kotek (D-Portland) today announced she will step down from her roles as Speaker of the House and State Representative, effective Friday, January 21. Yesterday, Senate President Peter Courtney announced his retirement, leaving both chambers in search of new leadership after long tenures.
Kotek became the first openly lesbian speaker of any state house in the nation in 2013. During her tenure as the longest-serving House Speaker in Oregon history, she championed solutions to increase funding for public education, guarantee the strongest reproductive health care policy in the country, address the needs of working families, expand access to health insurance, address the state's housing crisis, and reduce pollution that contributes to climate change.
As Kotek runs for governor, she will have to explain why she is swimming against the tide of common sense, when it comes to policy.
Kotek touted the passage of the Student Success Act in 2019. Her focus has been on increasing spending by increasing public education funding by over $1 billion per year. According to her press release, "The corporate activities tax to pay for these education investments has provided greater stability to the state's previously unpredictable revenue system, thereby preventing drastic cuts to essential services during economic downturns." She fails to talk about outcomes, as she has presided of a decade long decline in public school effectiveness culminating in what one writer described as "
Oregon's New Graduation Standards Turn Diplomas into Participation Trophies
."
In the face of increasing hope at the national level to dismantle unconstitutional abortion decisions, Kotek led the effort in 2017 to pass the strongest reproductive health care access law in the country, the
Reproductive Health Equity Act
. Thanks to her leadership, access to the full suite of reproductive health care will be protected in Oregon no matter what happens at the U.S. Supreme Court. In a time when many states across the country have rejected the expansion of health care coverage after the passage of the Affordable Care Act, Kotek pushed to ensure that all Oregon residents -- including illegal aliens -- have access to coverage regardless of their income or citizenship status. More than one million Oregonians -- about a quarter of the population -- now have health care coverage through the Oregon Health Plan.
Kotek also led the way , including year-over-year increases in the minimum wage, access to paid sick time and retirement security, and the passage in 2019 of a new paid family and medical leave insurance program that will make sure all working Oregonians have access to paid leave to care for a new child, themselves, or a family member with a serious health condition.
A D V E R T I S E M E N T
A D V E R T I S E M E N T
Though housing has long been among Kotek's top priorities, affordable housing has become less and less available for Oregonians, highlighted by the passage of two bills in 2019.
HB 2001
made Oregon the first state in the nation to force communities to zone for housing like duplexes, triplexes and quads in areas where they were previously not needed.
SB 608
removed "no-cause" evictions, further driving up rental prices and exacerbating tensions between tenants and housing providers. Despite her efforts, homelessness rose to record levels under her tenure.
As Oregon and the nation have faced higher and higher prices on energy in general and gasoline in particular, Kotek supported the state's "Clean Fuels Program" and supported the state's commitment to 100% clean electricity by 2040, which included a $50 million spending plan to increase community renewable projects in Oregon. She also prioritized the passage of new regulations for the Metro counties to transition to cleaner truck engines to reduce diesel emissions.
As Oregon slides into chaotic lawlessness, "Making Oregon's criminal justice system fairer and more effective" has been another priority for Kotek. She took up the recommendations of Governor Kitzhaber's Commission on Public Safety in her first term to pass a package of reforms that many have seen as soft on crime. In 2019 she spearheaded the passage of a partial rollback of Measure 11 in the form of youth justice reforms to hold the worst of young offenders accountable in juvenile court where "their developmental needs are better understood and addressed."
Kotek claims to have "stood firm against extremists" to pass new gun violence prevention laws, and in the wake of these laws, Portland is now awash in gun violence. These laws include expanded background checks for gun purchases, prohibitions on the possession of guns by domestic abusers and stalkers, and allowing family members to obtain an Extreme Risk Protection Order to "prevent suicides and shootings in moments of extreme mental distress" -- by having what some characterize as an unconstitutional taking of citizens' firearms without due process.
--Staff Reports
| | |
| --- | --- |
| Post Date: 2022-01-06 15:15:54 | Last Update: 2022-01-06 16:20:41 |
Steve Powers leaving for Michigan
S
alem's City Manager, Steve Powers, announced plans to retire effective February 28, 2022. Mr. Powers joined the City of Salem in November 2015. He and his wife will re-join their family in Michigan.
"I can't thank City Manager Steve Powers enough for his outstanding work on behalf of the City over the past six years," said Salem Mayor Chuck Bennett. "His highly professional leadership during this period of COVID, homelessness, population and economic growth, a new Police Station, seismically upgraded library and historic improvement to the protection of our water supply. His retirement is well earned. I look forward now to continuing the City's work in cooperation with Acting City Manager Kristin Retherford and our outstanding leadership staff."
​Mr. Powers and his wife relocated to Salem from Michigan where he held the role of City Administrator in Ann Arbor. He holds a bachelor's degree in Public Administration and Political Science from Augustana College and a master's degree in Public Administration from the University of Kansas. He came to the City of Salem with more than 25 years of government leadership experience, which included financial management, economic improvement and expansion, and creation of community partnerships.
"Working with Salem mayors and city councilors, department directors, staff, and the community is a highlight of my career," Mr. Powers said. "Salem's use of the council/manager form of government is an effective partnership of policy and administration. We have made progress on community priorities established by city council that are essential to maintaining and improving the quality of life for all in Salem. I'm honored and humbled to have had the opportunity to contribute over the past six years."
A D V E R T I S E M E N T
A D V E R T I S E M E N T
I
n Salem, the City Manager is appointed by the City Council, serves as the chief executive officer of the city, and implements policies made by the City Council.
The City Manager is also Executive Director of both the Urban Renewal Agency and the Salem Housing Authority. The City Manager is responsible for:
Implementing City Council direction and informing City Council of operational needs and priority matters
Preparing annual budgets for the City of Salem and the Urban Renewal Agency
Promoting community and intergovernmental partnerships to solve community challenges
Administering city departments and facilitating community engagement and outreach
A
nationwide recruitment for Mr. Power's successor, facilitated by a third-party contractor, will begin shortly.
Should the recruitment for Salem's next City Manager extend beyond March 2022, Kristin Retherford will step into the role on an interim basis. She has been Salem's Urban Development Director since December 2015. Prior to Salem, she was the Economic Development Manager for the City of Wilsonville for 12 years. She has a master's of business administration degree in sustainable development, is a past president of the Oregon Economic Development Association and the Association of Oregon Redevelopment Agencies, and currently serves on the Board of Directors of the State of Oregon Infrastructure Finance Authority.
--Bruce Armstrong
| | |
| --- | --- |
| Post Date: 2022-01-05 20:04:44 | Last Update: 2022-01-05 21:47:43 |
Read More Articles