"Some of the same individuals attacked the Oregon State Capitol"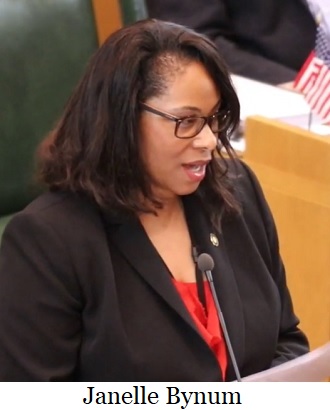 J
anuary 6 marked the one-year anniversary of the "insurrection" on the US Capitol. The question still remains, who plotted the "insurrection".
The Legislative Black, Indigenous, People of Color (BIPOC) Caucus of the Oregon Legislature claims that: "One year ago today, violent insurrectionists sought to overturn the results of a free and fair election by storming the United State Capitol. These events were all too familiar after some of the same individuals attacked the Oregon State Capitol weeks before."
A year later, everyone waits for accountability for those who organized, encouraged, and participated in seditious activities. More than 725 people have been arrested for storming the US Capitol building, and many are still being held awaiting their sentencing. So far, the median prison sentence for those processed has been 45 days. When the detention exceeds the sentencing, one should ask where is the justice?
Democrats want to place a figure on former President Donald Trump, including the Oregon State Legislaure's BIPOC Caucus. "When extremism goes unchecked, it emboldens hateful and violent activities. We call on the Oregon Department of Justice and their federal counterparts to use their full authority to address this growing threat," said a member of the BIPOC caucus.
The Oregon BIPOC Caucus claims that "Politicians across the country continue to peddle debunked theories about the security of the election in areas with high turnout from BIPOC communities. These are blatant attempts to silence our voices and our hard-fought right to vote." One may ask if their voice is being silenced by restricting voting or blotted out with voter fraud? Either way, the issue should always be to find the truth.
A D V E R T I S E M E N T
A D V E R T I S E M E N T
BIPOC Caucus members Representative Teresa Alonso León (D-Woodburn) and Representative Wlnsvey Campos (D-Aloha) traveled to Washington D.C. in the summer of 2021 to advocate for the John Lewis Voting Rights Act and urge Congress to prevent the rollback of voting rights protections across the country. The proposal requires certain state voting laws be pre-cleared by the federal government. The bill passed the US House of Representatives, but failed to pass the Senate.
BIPOC Caucus Members in the 2022 legislative session include: Senators: Lew Frederick (D-Portland), Kayse Jama (D-Portland), Akasha Lawrence Spence (D-Portland), and James Manning (D-Eugene). Representatives: Teresa Alonso León (D-Woodburn), Janelle Bynum (D-Clackamas), Wlnsvey Campos (D-Aloha), Andrea Valderrama (D-Portland), Mark Meek (D-Gladstone), Khanh Pham (D-Portland), Ricki Ruiz (D-Portland), Andrea Salinas (D-Lake Oswego), and Tawna Sanchez (D-Portland).
--Donna Bleiler
| | |
| --- | --- |
| Post Date: 2022-01-10 11:21:58 | Last Update: 2022-01-12 21:04:14 |