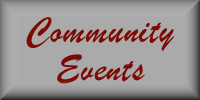 Post an Event

Oregon Legislature Interim Committee Meetings
Wednesday, December 7, 2022 at 8:00 am
Legislative Committee hearings
Oregon Capitol

Oregon Legislature Interim Committee Meetings
Thursday, December 8, 2022 at 8:00 am
Legislative Committee hearings
Oregon Capitol

Oregon Legislature Interim Committee Meetings
Friday, December 9, 2022 at 8:00 am
Legislative Committee hearings
Oregon Capitol

82nd Session of the Oregon Legislature Begins
Monday, January 9, 2023 at 8:00 am
The 2023 Session of the Oregon Legislature begins. Legislators are sworn in and bills are introduced.
Oregon Capitol, Salem
View All Calendar Events
Bill has $80 billion in funding for 87,000 more IRS agents
A
s the massive infrastructure bill
passed the US House
containing a myriad of
and tax increases -- including
$80 billion in funding for 87,000 more IRS agents
to "spy" on Americans and
giving more power to the IRS
an Oregon State Senator is calling for a member of the Oregon delegation to the US Senate to vote against the measure.
State Senator Fred Girod (R-Lyons) is calling on U.S. Senator Ron Wyden, chairman of the Senate Finance committee, to reject proposals to spy on Americans' bank accounts.
"Oregonians do not want their bank accounts spied on. Senator Wyden must ensure these proposals do not make it into Biden's blowout spending bill. There are better ways to enforce tax law than a dragnet operation that would lead to unnecessary audits of regular Oregonians.
"If this proposal passes, the legislature must take immediate action to ensure Oregonians' privacy is protected. Legislative Democrats, the Attorney General, and the Treasurer must pledge to not enforce this extreme proposal. Oregonians deserve better than this invasion of privacy."
Wyden, who is 72 years old has been a US Senator from Oregon since 1996. Prior to that, Wyden was a member of Congress from Oregon's 3rd District -- Multnomah County -- since 1981.
--Staff Reports
| | |
| --- | --- |
| Post Date: 2021-12-06 12:17:48 | Last Update: 2021-12-06 12:19:55 |
Will succeed retiring Sheriff Jim Yon
L
inn County Undersheriff Michelle Duncan will
have a new job title
come January 1st.
Linn County Commissioners Roger Nyquist, Sherrie Sprenger and Will Tucker agreed that Duncan should succeed Sheriff Jim Yon, who recently announced his retirement as of the end of the year.
Duncan, 47, will become the first female sheriff in Linn County law enforcement history, as she completes the final year of Yon's four-year term of office.
The commissioners indicated strong support for Duncan, who has held numerous leadership posts within the Sheriff's Office, starting as a resident deputy in Mill City for seven years.
She has also been a detective, worked narcotics, was patrol sergeant and worked with mountain patrols, was a lieutenant dealing with contract cities and was a Field Training Coordinator. In 2019, Duncan was promoted to Patrol Captain and earlier this year, she was promoted to Undersheriff.
Duncan has said previously that she and Sheriff Yon share the same command philosophy and that is teamwork is vital to success of any organization. She also believes strongly in the value of training and valuing the work of all departments within the LCSO equally.
Duncan grew up in Linn County and in California. She has a degree in criminal justice from San Jose Community College.
A D V E R T I S E M E N T
A D V E R T I S E M E N T
She is married and has a son and a daughter. She enjoys hiking, fishing, yard and garden work and football.
T
he LCSO employs 190 people when at full strength and has an annual budget of about $36 million.
Commissioner Tucker said he has always been impressed with Duncan's professionalism and dedication to the job.
He added she has succeeded at every level of command leading up to the top job.
Commissioner Sprenger agreed and said she first met Duncan at a meeting in Crabtree at which people were angry. Sprenger said Duncan truly listened to the people and cared about their issues.
Yon told the commissioners, "You will not be disappointed."
Duncan will stand for election in 2022.
LCSO Deputy John Raymond has also filed to run for sheriff as well.
I
f there are only two candidates, their names will appear on the November 2022 ballot. If more than two candidates file, their names will appear on the May 2022 primary ballot.
The names of the two candidates who receive the highest number of votes will be on the November ballot. If one of the candidates receives 50% of the primary vote tally — plus one vote — that candidate would be the lone name on the November ballot.
--Bruce Armstrong
| | |
| --- | --- |
| Post Date: 2021-12-05 12:50:02 | Last Update: 2021-12-05 15:48:50 |
"His messages and behaviors harm all of us"
I
n a bold case of cancel culture, a local organization called Southern Oregon Coast Pride has posted a
petition online
to have local political talk show host Rob Taylor removed from the air.
The petition wording ironically calls out Taylor for "his efforts to organize local opposition to the values of inclusion and acceptance." According to the group,
We ask that our allies, local community organizations, and businesses who believe that LGBTQIA+ people deserve to live and belong in our area without fear of harm or harassment to join us in rejecting the messages and behaviors of hatred and bigotry that Rob Taylor espouses. We ask that you join us in contacting Bicoastal Media and requesting that they remove the Rob Taylor Report from their station.

For transphobic, homophobic, and racist comments on his radio show, at public events, and on social media, Southern Oregon Coast Pride takes an unprecedented action to denounce Rob Taylor and the Rob Taylor Report. His messages and behaviors harm all of us and hinder the well-being and prosperity of our community. That they are given a platform that reaches a wider audience and that they are part of his efforts to organize local opposition to the values of inclusion and acceptance of the diversity within our community makes this denouncement urgent and necessary.


Southern Oregon Coast Pride knows how important it is to advocate and create safe spaces for trans identifying individuals in our communities. Sadly, 2021 has already seen at least 45 transgender or gender non-conforming people fatally shot or killed by other violent means. We say at least because too often these stories go unreported -- or misreported. In this and previous years, the majority of these people were Black and Latinx transgender women.
Taylor responded to the intolerance. "It is sad to see so many Americans buy into this "cancel culture" mentality. It is not good enough to turn the dial or change the channel, anyone in the public spotlight who makes any off-color remarks will be removed.
"The communist Chinese Government made the tennis star Peng Shuai disappear, and that seems to be the direction the left wants to take the rest of us. When the mob rules only the sanctioned rhetoric of the collectivist mind will be allowed because there is no debate and there is no freedom of expression in the world of the thought police."
The
Rob Taylor Report
airs weekly on KWRO Radio on 101.1 FM in Coos County each Monday from 3:00pm to 6:00pm. His topics, which can also be heard via
podcast
include a unique perspective on local, state and national issues.
--Staff Reports
| | |
| --- | --- |
| Post Date: 2021-12-04 14:58:53 | Last Update: 2021-12-04 18:17:48 |
"It is setting a very high bar by centering equity and climate"
As long as there is deterioration in this world the Interstate 5 Bridge Project will remain on the to-do-list.
The
Joint Interim Committee on the Interstate 5 Bridge
, chaired by Senator Lee Beyer and Representative Susan McLain, will meet on December 6, 2021 at 9am, with the Washington State Legislature's Joint Legislative Action Committee regarding the construction of a new Interstate 5 Bridge. The meeting will be live-streamed and the public will have 20 minutes to give comment.
Greg Johnson, Program Administrator, Interstate Bridge Replacement (IBR) Program will provide an update and discuss the next steps. In the IBR 2021 Progress Report, Johnson states, "The Interstate Bridge is ranked as the worst bottleneck in Oregon and Washington and the 23rd worst bottleneck in the nation (ATRI 2021). The corridor experiences crash rates over three times higher than statewide averages for comparable facilities. With one bridge span now 104 years old, it is at risk for collapse in the event of a major earthquake and no longer satisfies the needs of modern commerce and travel. Replacing the aging Interstate Bridge across the Columbia River with a seismically resilient, multimodal structure that provides improved mobility and reliability for people, goods, and services is a high priority for Oregon and Washington."
What can we expect from the meeting? Johnson says "the program has a dedicated principal equity officer working in tandem with the Equity Advisory Group and spearheading what we consider to be nationally significant equity-focused community outreach. The program also has a dedicated principal climate officer who is working shoulder-to-shoulder with partner agencies and stakeholders to help guide the program in designing a bridge that works toward reducing greenhouse gas emissions and planning for climate resilience issues...it is setting a very high bar for infrastructure programs across the country by centering equity and climate, which is a departure from the historical way of building infrastructure."
A D V E R T I S E M E N T
A D V E R T I S E M E N T
The IBR program is using previous planning work to maximize the current investment and support efficient decision-making, to not repeat the same work means the program will be able to take advantage of federal funding opportunities. By using prior Columbia River Crossing work, federal agencies will accept updates to prior data, which means a high-speed rail or a third bridge is out of this project, but may be planned for a future project.
The opposition has been unfairly identified as "do nothing" and stop planning. Perhaps if IBR were listening to stakeholders in opposition as much as it does to communities of color and reducing greenhouse gases, they may learn there is little opposition to a safer seismic tolerant bridge. The opposition had a lot to do with the extravagant design including high-speed rail, and in manipulating funds to deceive the public.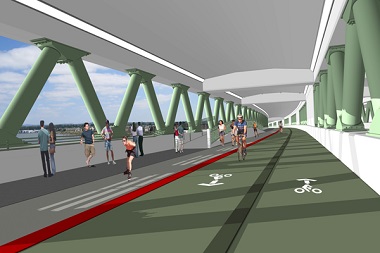 Currently Oregon has committed $45 million and Washington has committed a total of $133 million that includes improvements on their interchange. Federal competitive grant funding could potentially support the IBR program. A preliminary IBR Toll Rate Schedule has been developed by the IBR program and the Oregon Toll Program to be used by both the IBR and Oregon's Regional Mobility Pricing Project (RMPP) traffic modeling teams for their preliminary analyses. And what of the $5.3 billion Oregon will receive and $8.6 billion Washington will receive from federal infrastructure funding? Is there a need to slow traffic for tolling?
Next steps will involve outlining a more detailed path forward, including key stakeholder and community engagement, and schedule of milestones for pursuing the implementation of highway tolling on the Interstate Bridge. The "equity" process prioritizes access, influence, and decision-making power for underserved communities throughout the program in establishing objectives, design, implementation, and evaluation of success. One could ask if these are the primary users of the I-5 bridge that warrants prioritizing their input. Climate goal is to overcome the limited capacity for low-emissions travel (e.g., walking, biking and rolling), constrained transit options, and significant congestion resulting in idling vehicles contributing to GHG emissions. Impaired freight movement is of major concern.
The basic design has three options: A curved twin span is the preferred option 1; a straight twin span; or a stacked alignment, with an upper deck and a lower deck carrying traffic in opposite directions.
Early work on the bridge project estimated $3-$5 billion needed. One thing is for sure, the longer the planning process, the more expensive the project. You can receive monthly updates by subscribing to the Interstate Bridge Replacement Program.
--Donna Bleiler
| | |
| --- | --- |
| Post Date: 2021-12-04 12:36:30 | Last Update: 2021-12-04 12:45:36 |
Former nominee of the Pacific Green Party
E
ugene resident Ibra Taher has announced
a run for United States Senate
as a Republican.
Taher was born in Eugene, Oregon in 1989 to two immigrant parents. His father was a computer science student at U of O. His mother was a housewife who took care of him and his siblings.
Before high school, Ibra moved with his Persian mom to Kuwait where he discovered that they have free education from kindergarten to Ph.D. He went to Kuwait University from which he got his B.A. in Philosophy. Then after, he moved back to his hometown (Eugene) to pursue higher education. He was then a teacher in Kuwait, which led him to get his Master's in Philosophy.
In 2016, Ibra moved to Rochester, MN to get specialized medical attention for cancer. After a successful long treatment, he moved back to Eugene where he lives now with his wife and two kids.
A D V E R T I S E M E N T
A D V E R T I S E M E N T
Taher says he is interested in areas in Philosophy that are related to the people and society like ethics, critical thinking, and philosophy of social science. "Politics," says Taher, "which is a social behavior, is broken, corrupted, and the main obstacle that prevents us from having ethical societies where justice, morality, and peace thrive."
I
n 2018, Taher became a member of the Pacific Green Party of Oregon, which he emphasizes was an outlet for his interest in peace activism. He ran in 2020 for the US Senate seat on the party ticket with being co-nominated by the Progressive Party of Oregon.
Taher says that there were major disagreements with the Pacific Green Party and their refusal to stand up for the people and against what he saw as repression in how the government of Oregon was responding to COVID.
Taher became a member of the Republican Party of Oregon which he sees as a more effective vehicle for political activism.
Taher claims he was the first candidate in Oregon to call out the corruption of the medical establishment concerning the COVID response. He published his first article regarding COVID on March 26th, 2020, titled
"COVID19: A Pretext For Authoritarianism"
.
Taher also co-founded a national group
'Greens and Allies Against COVID Repression'
in July of 2020.
--Bruce Armstrong
| | |
| --- | --- |
| Post Date: 2021-12-03 10:48:46 | Last Update: 2021-12-03 12:11:15 |
"I would've defeated him"
A
fter 36 years in Congress -- a virtual poster child for term limits -- Oregon's 4th district Congressman Peter DeFazio (D-Springfield) has
announced his retirement
leaving an open seat in the newly minted district.
In a
facebook post
, DeFazio praised his own accomplishments and promised to stay engaged. "This was a very difficult decision at a difficult time for our nation, but I'm ready to pass the baton to the next generation so I can prioritize my personal health and well-being. I'm so proud of what we accomplished together. I will continue to remain active and dedicated; there is a lot of work that I intend to accomplish before my term ends and in the future."
Presumed front-runner on the Republican side,
Alek Skarlatos
responded:
"As I travel the district, voters have consistently told me that Congressman Peter DeFazio lost touch with Oregon's 4th Congressional District, because he supported defunding the police, the Green New Deal, more spending that resulted in record inflation, and I have no doubt I would've defeated him." Skarlatos fell just
5.3 percentage points short
of defeating DeFazio in the fall of 2020.
Skarlatos continued, "While our opponent has changed, my vision of securing our border, standing with law enforcement, fixing this inflation crisis, and most importantly holding Joe Biden accountable remains as strong as ever, and I'm thankful to have the support of our next Speaker of the House, Kevin McCarthy."
--Staff Reports
| | |
| --- | --- |
| Post Date: 2021-12-03 06:34:24 | Last Update: 2021-12-02 20:35:23 |
"Government overreach from Governor Brown and others must stop"
L
ocal businessman and Realtor John Velez has announced his intention to run for the Republican nomination in the new Senate District 13 that stretches from Tigard to Wilsonville.
Velez was born in Puerto Rico, moving to Oregon in 1991.
He has been working in his real estate and general contracting businesses with his husband John. Velez commented, "I am excited to step up and help change the direction the state is headed. I talk to many frustrated parents and business owners every day about the increasing frustration with state government. It is time for me to do something."
John Velez says he is focused on bringing local control back to the communities of Tigard, King City, Sherwood, and Wilsonville. "It is important for local parents to have more control in the education of their kids. Parents are the vital link between the home and the school their children attend. Government over reach from Governor Brown and state agencies must stop."
A D V E R T I S E M E N T
A D V E R T I S E M E N T
Velez says he looks forward to a spirited conversations with parents, business owners and community leaders in 2022.
SD 13 incumbent Senator Kim Thatcher (R) Keizer will be running for Senate District 11, due to redistricting.
--Bruce Armstrong
| | |
| --- | --- |
| Post Date: 2021-12-02 16:50:06 | Last Update: 2021-12-07 14:52:30 |
Oregon's unemployment rate was never as low as 4.4%
E
arlier this year, in the regular session, the Legislature passed
SB 278
to create what proponents call a 60-day safe harbor for tenants who were waiting in line for rental assistance after the statewide eviction moratorium expired. Application processing times at many local community action agencies have been significantly longer than expected back in June.
This means more than 10,000 Oregon households are at risk of timing out of their safe harbor protections and facing eviction for nonpayment simply because of administrative delays in processing their applications. Other states facing this problem, like Minnesota and Nevada, have passed bipartisan legislation to create safe harbor policies for tenants with pending applications. This is expected to be the subject of the special session called by Governor Brown to be held on December 13.
Additionally, nearly all federal rental assistance has been committed to tenants in need, even as the pandemic continues.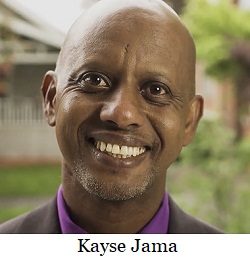 In response to these developments, Representative Julie Fahey (D-Eugene) and Senator Kayse Jama (D-Portland), the chairs of the legislature's housing committees, issued the following statement:
"No Oregonian should be evicted while rental assistance is on the way. A special session is the only way to prevent this. Thanks to Governor Brown, the legislature is officially on track to fulfill our promise to Oregon renters.
"After months of work, we have developed a proposal to extend the state's bipartisan safe harbor protections and provide additional funds for direct rent assistance that will benefit both tenants and housing providers. As we head into the holiday season and the coldest winter months, this special session package will prevent heartbreaking evictions and support small housing providers who have made major sacrifices throughout the pandemic."
A D V E R T I S E M E N T
A D V E R T I S E M E N T
A
ccording to the Oregon Employment Department which reports statistics on unemployment, "Oregon's unemployment rate dropped to 4.4% in October, down from 4.7% in September. This is an unusually low unemployment rate for Oregon. Since 1976, when comparable records began, through October 2016, Oregon's unemployment rate was never as low as 4.4%. However, during the economic expansion just prior to the pandemic recession, Oregon's unemployment rate was 4.4% or lower for the 41 consecutive months from November 2016 through March 2020. Oregon's unemployment rate reached a record low of 3.3% in November and December 2019."
It would seem that the economy itself has created a remedy for eviction: Jobs.
While Republicans have questioned the need for a special session, Jama and Fahey point out that "Extending these protections...can only be done during a special session -- the Emergency Board does not have the authority to extend these protections and keep people housed."
--Staff Reports
| | |
| --- | --- |
| Post Date: 2021-12-02 14:11:28 | Last Update: 2021-12-02 14:34:24 |
Harden-Moore presents her activist style to the voters of Yamhill County
T
ai Harden-Moore, a government employed
diversity and inclusion consultant
, is running for Yamhill County Commissioner in the open seat created by the planned departure of Progressive Yamhill's Casey Kulla.
Harden-Moore made her debut in a failed run for Newberg School Board in 2020. She decries the current situation with the elected School Board banning Black Lives Matter and LGBTQ+ banners from inside the school rooms. Harden-Moore is part of the group using personal destruction tactics against those Board members. Schools Superintendent Joe Morelock was fired in mid November for not following School Board instructions. Apparently he is out to prove them right. He refuses to step down and is acting like a Superintendent by engaging with parents, students and administrators sympathetic to him and shared causes. Harden-Moore supports his defiant actions.
Ten million students have switched from public schools to private school, charter school or home school this year. Governor-elect Younkin of Virginia won primarily because of his insistence that parents and not the Teachers Union through their in-house operatives should decide the curriculum and learning environment.
Harden-Moore presents her activist style to the voters of Yamhill County. According to one local analyst, the race will be a test of whether or not the public desires to take the turmoil and the tactic of personal destruction now engulfing Newberg and expand it to the rest of the County.
--Tom Hammer
| | |
| --- | --- |
| Post Date: 2021-12-02 13:50:21 | Last Update: 2021-12-02 14:11:28 |
"Driving up costs to family farms could be devastating to Oregon's ag economy"
T
he Oregon Law Center has
filed a lawsuit
naming the Bureau of Labor and Industries asking that the courts to force an overtime policy on Oregon agriculture that some say ignores the realities of the industry and threatens its future in the state.
In 2017, the Oregon Legislature passed
HB 3458
neatly along party lines in the House and, puzzlingly, unanimously in the Senate after being amended. The House overwhelmingly concurred in the Senate version, which was signed into law, by Governor Kate Brown.
This legislation directs employers in manufacturing and food processing sectors to pay the greater of daily or weekly overtime when employee is eligible for both in same workweek and declares employers compliant with certain overtime laws by doing so and prohibits employer from requiring manufacturing and food processing employees to work more than 55 hours in workweek. At issue is an existing law that exempts agriculture from the policy.
According to the lawsuit, Oregon has more than 86,000 agricultural workers. The agricultural worker population is overwhelmingly Hispanic. According to the most recent relevant data, more than 88% of Northwest region agricultural workers identify as Hispanic.
The lawsuit connects this to the equality clause of the Oregon Constitution to create an alleged act of racial discrimination. Article I, Section 20 of the Oregon Constitution prohibits laws "granting to any citizen or class of citizens privileges or immunities, which upon the same terms, shall not equally belong to all citizens." This provision protects against disparate treatment of "suspect true classes" of citizens, even by laws that are facially neutral. It does not require proof of intentional discrimination.
"Attorneys are attempting to circumvent a legislative process already underway by forcing a deeply partisan and costly overtime policy on Oregon's farm and ranch families," said Representative Daniel Bonham (R-The Dalles). "Their intention to expand a 2017 manufacture overtime
bill is completely disconnected with the intention of this original legislation that has nothing to do with agriculture production. Oregon's family farms are already suffering from the COVID-19 pandemic, market and shipping disruptions and extreme weather events. Despite these struggles, the Oregon Law Center is pushing an agenda that could be the final nail in the coffin for countless Oregon families and local producers."
"This unnecessary action sidelines an inclusive legislative process on agriculture overtime," added Representative Shelly Boshart Davis (R-Albany). "Capping the hours of employees working in agriculture and driving up costs to family farms could be devastating to Oregon's ag economy with negative consequences. That's why this is a very complex process that needs a careful approach with everyone's input. This lawsuit takes a sledgehammer to the conversations underway and forces a one-size-fits-all solution for the entire industry in the state with little care for how it will negatively impact our local farms and families."
--Staff Reports
| | |
| --- | --- |
| Post Date: 2021-12-02 06:33:49 | Last Update: 2021-12-01 18:50:21 |
Two nominees dropped out of the running
M
ultnomah County's Board of Commissioners joined commissioners from Washington County in
selecting Akasha Lawrence-Spence
to fill the vacant seat for State Senate District 18 at a Nov. 29 public hearing.
Commissioners present voted unanimously to appoint Lawrence-Spence to fill the term of former State Senator Ginny Burdick, who resigned at the end of October to take a position on the
Northwest Power and Conservation Council
, after being appointed by Governor Kate Brown.
District 18 includes portions of west Portland and Tigard. The district includes parts of Clackamas, Multnomah and Washington counties. Oregon law requires that a legislative vacancy be filled by county commissioners representing the district in which the vacancy exists.
Clackamas County commissioners were invited but did not attend the hearing.
Lawrence-Spence is the founder and principal designer of Fifth Element, a real estate development firm. She has served as an interim State Representative for House District 36 (January 17, 2020 to January 11, 2021) and on the Portland Planning and Sustainability Commission.
A D V E R T I S E M E N T
A D V E R T I S E M E N T
The process for appointing a replacement for a state legislator is for the former legislator's political party to nominate three to five candidates that county commissioners select from. The state Democratic Party nominated Lawrence-Spence and two nominees who later dropped out of the running.
Healthcare administrator Sarah Lemley
Family physician Martin Mendelson
At the Nov. 29 hearing, Lawrence-Spence made an opening statement and answered questions from county commissioners before commissioners voted.
Lawrence-Spence will serve through 2022. The May 2022 primary election and November 2022 general election will be held to fill the 2023-2027 term for District 18.
--Bruce Armstrong
| | |
| --- | --- |
| Post Date: 2021-12-01 17:39:24 | Last Update: 2021-12-01 18:27:12 |
Opens a Window for Party Flip
I
n what is being described as another blow to Democrat hopes in the 2022 mid-terms, Oregon's 4th District Representative Peter DeFazio (D-Springfield) has told
Politico
that he will be retiring in order to "focus on my health and well-being."
DeFazio's departure leaves an uncertain future for Democrats who have lorded over Southern Oregon for nearly four decades from a safe Lane County roost. DeFazio defeated Republican rival
Alek Skarlatos
by a mere 5.3 points in the last election and a new Democratic challenger may struggle without incumbency and DeFazio's substantial war chest.
"After 36 years of failure--burning forests, poorest congressional district in the state, partisan policies that have destroyed southwest Oregon--and turning his back on the people he was elected to serve Peter DeFazio is retiring," said Skarlatos.
The newly redistricted 4th Congressional District contains the counties of Lincoln, Benton, Lane, parts of Douglas, Coos and Curry.
--Staff Reports
| | |
| --- | --- |
| Post Date: 2021-12-01 13:51:06 | Last Update: 2021-12-01 17:32:34 |
Read More Articles