On this day, November 29, 1928, Paul Simon (d.2003), later Senator of Illinois, was born in Eugene.
Also on this day, November 29, 2012, Rebecca Jeanette Rubin, a 39-year-old Canadian citizen and environmental radical, turned herself in to the FBI at border in Blaine, Washington. She was part of a cell in Eugene, Oregon, known as the Family, and was sought for setting fires at a Vail ski resort and a lumber mill in Medford, Oregon.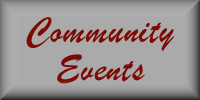 Post an Event

Oregon Legislature Interim Committee Meetings
Wednesday, December 7, 2022 at 8:00 am
Legislative Committee hearings
Oregon Capitol

Oregon Legislature Interim Committee Meetings
Thursday, December 8, 2022 at 8:00 am
Legislative Committee hearings
Oregon Capitol

Oregon Legislature Interim Committee Meetings
Friday, December 9, 2022 at 8:00 am
Legislative Committee hearings
Oregon Capitol

82nd Session of the Oregon Legislature Begins
Monday, January 9, 2023 at 8:00 am
The 2023 Session of the Oregon Legislature begins. Legislators are sworn in and bills are introduced.
Oregon Capitol, Salem
View All Calendar Events
Though the data is certainly had to collect, some more exact numbers would be more useful
T
he 2021 Session was Oregon House Speaker Tina Kotek's chance to take a stab at homelessness, which she did with
HB 2006
. It was a bold step, not only in terms of spending, but in terms of imposing policy on cities and counties.
Transitional housing: The law expands transitional housing accommodation types to include parking lots or facilities for individuals or families to stay overnight in a motor vehicle, regardless of whether motor vehicle was designed for use as temporary living quarters. It now allows political subdivision to establish and impose maximum allowance for overnight vehicles on the property of a public or private entity offering overnight camping space to homeless individuals living in vehicles.
Technical assistance and grants: It directs Oregon Housing and Community Services to administer the Emergency Housing Account, and allows OHCS to expend funds for technical assistance and training resources for organizations developing and operating emergency shelters or transitional housing accommodations. It directs the agency to award grants for the construction and operation of low-barrier emergency shelters and no-cost amenities and services, including rapid rehousing services. It requires OCHS to allocate funding to community action agencies and other applicants through a competitive process throughout the state and prioritize areas of highest need as identified in the August 2019 Statewide Shelter Study.
Navigation centers: Allows the Oregon Department of Administrative Services to award grants to local governments to develop, construct, and operate navigation centers. Requires that a local government grant recipient establish and begin operating a navigation center by July 1, 2022, in order to retain grant moneys.
A D V E R T I S E M E N T

A D V E R T I S E M E N T
HB 2004
from the 2021 Session was the funding part. It
allocated over $46 million
to Housing and Community Services Department to award grants and provide technical assistance for emergency shelters and appropriated funds to Department Administrative Services to distribute to cities and counties to develop navigation centers. The measure appropriates a total of $47.0 million toward homelessness, but only $29 million will be used for actual sheltering of homeless people. The rest -- about 30% -- is for "navigation centers," which are "low-barrier emergency shelters open seven days per week with the purpose of connecting homeless individuals and families with health services, permanent housing, and public benefits."
The spending breaks down like this:
$27.0 million to the Housing and Community Services Department (HCSD) for deposit into the Housing and Community Services Department Revolving Account to award grants to organizations to fund the construction, purchase, lease, or operation of emergency shelters.
$2.0 million to the HCSD for deposit into the Housing and Community Services Department Revolving Account to provide technical assistants to local entities in the construction, purchase, lease, or operation of emergency shelters.
$1.5 million to the City of McMinnville for a navigation center.
$1.5 million to the City of Roseburg for a navigation center.
$2.5 million to the City of Bend for a navigation center.
$2.5 million to the City of Medford for a navigation center.
$5.0 million to the City of Salem for a navigation center.
$5.0 million to Lane County for a navigation center.
T
he fact that virtually everyone has compassion for someone living on the streets makes accountability difficult. Nonetheless, and despite the fact that policymakers deliberately make the numbers elusive, both the human cost at stake and the enormous dollar amounts being spent make accountability imperative.
The
study
sidesteps the actual number:
Nationally, Hawaii, California, and Oregon had the highest rates of individuals experiencing homelessness, with 50 or more individuals experiencing homelessness per 10,000 individuals. According to HUD's 2018 Annual Homelessness Assessment Report, Oregon is one of four states in which more than half (61 percent) of all people experiencing homelessness were found in unsheltered locations.
Though the data is certainly hard to collect, some more exact numbers would be more useful. 50 per 10,000 is 0.5%, so that means that 21,500 of Oregon's 4.3 million residents are "homeless," but that's maybe not what people think of when they think of homeless. Of these, 61% or a little over 13,000 are "unsheltered." Divide the $46 million by this and you add another $3,500 per person to the wave of cash being spent on the homeless.
Even many of the stingiest taxpayers would pay whatever it takes to truly rescue any number of homeless people, but one can't help but wonder if the money actually helps desperate human beings, or goes to sustain a bureaucracy.
--Staff Reports
| | |
| --- | --- |
| Post Date: 2021-10-24 14:24:26 | Last Update: 2021-10-25 15:10:30 |
"I heard Oregon is requiring vaccine passports, is this true?"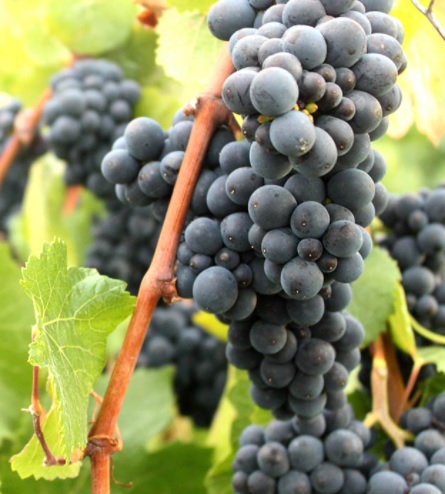 Recently Oregon Department of Agriculture released their 2021 Oregon Ag statistics for the 2020 growing season. Included in that are the
top agricultural commodities
. Oregon wine grapes ranked #8 at $157,900,000 as estimated by the Oregon Wine Board. What this does not take into consideration is all the peripheral industries that also benefit and contribute to the economic engine of Oregon's wine industry. People come to Oregon from all over US and the world to enjoy the wine but then also spend money at local restaurants, hotels, rental car companies, gas station, etc. The spending power of the Oregon wine industry is much broader than the raw numbers in the report.
However, a new question looms over Oregon wineries and Oregon agritourism. Could the segregation of the COVID vaccinated vs. unvaccinated have an effect on the tourism Industry? It appears that some local wineries are not waiting for the State to follow other progressive locations such as LA and NY. They are taking the chance that mandating vaccine passports for entry on their own will be seen as a positive step for their business, employees and customers.
A few of the Oregon wineries that have taken these steps are:
Many out of state tourists are coming from states that have no vaccine mandates in place. So, in an effort to warn potential travelers, Travel Oregon has proactively addressed the issue
on their web site
stating,
"I heard Oregon is requiring vaccine passports, is this true? No. Though, some businesses or attractions may ask to see proof of your vaccination status...If showing your vaccine card makes you uncomfortable, please have a backup plan ready".
Realistically, however, how many non-vaccinated travelers wishing to visit Oregon would be willing to have a back up plan ready and what exactly is that? A negative at home COVID test done in a hotel room 72 hours prior to going wine tasting? If the visitor is here for 10 days, do they test multiple times or make sure that they have a detailed plan for which days they want to visit vax passport wineries vs. non-vax requirement wineries? Or do they just choose to take their tourism dollars to another state?
A D V E R T I S E M E N T

A D V E R T I S E M E N T
The good news is that Oregon has so many wineries, large and small. Many of which are open for business and do not require visitors to share private medical information. A few of those are:
As Governor Brown continues to push the COVID vaccine mandate for state workers, and the Federal Government works through how to enforce the Presidents statement that every business in the US with 100 or more employees will require vaccinations, it will undoubtedly lead to more people acquiring a vaccine passport whether they want to or not. However, for those that value their medical freedom and medical privacy they may need to adjust expectations on their ability to enjoy Oregon's beautiful wine country.
--Terese Humboldt
| | |
| --- | --- |
| Post Date: 2021-10-24 10:14:27 | Last Update: 2021-10-24 14:12:33 |
"Our tax policies are driving away Oregon's businesses and job creators."
D
ue to recently passed new taxes and increases of existing taxes, at both the state and local levels, a stunning number of Oregon businesses are now giving serious consideration to leaving Oregon according to findings from
a survey
of nearly 500 business CPAs and local chamber of commerce leaders.
The survey, sponsored by Oregon Business & Industry and conducted in the spring and summer of 2021, shows the roster of new local and statewide taxes imposed in Oregon over the last three years have created a negative perception of the cumulative impact of these taxes on business owners and employers. As a result, most report that they have clients or members who are considering leaving the Portland region – or the state altogether, while others are considering pulling back on future Oregon investments, including restricting new hiring.
"The results of this survey should give state lawmakers and local elected leaders pause," said OBI President and CEO Angela Wilhelms. "Our tax policies, especially recent new taxes and local tax increases, are driving away Oregon's businesses and job creators."
Key survey findings include:
Over 80% of the responding Oregon accountants and chamber leaders have business clients or members which are considering relocating due to taxes
Of those businesses considering relocation, most are considering making investments in other states or shifting production to another state. Some are even considering closing all operations in Oregon
A D V E R T I S E M E N T

A D V E R T I S E M E N T
More than 85% of accountants also have individual clients who are considering leaving Oregon due to personal income tax burdens
The taxes causing the most concern among businesses and individuals are the Corporate Activity Tax (CAT), the Multnomah County Individual Income (Preschool for All) Tax, and the Metro Income (Homeless Services) Tax
"T
axes in Oregon at both the statewide and local levels are negatively impacting our business communities," Wilhelms said. "These Oregon employers, the backbone of our economy, see recent tax increases as harmful to their ability to grow, hire, compete and succeed; and they are now clearly beginning to vote with their feet."
--Staff Reports
| | |
| --- | --- |
| Post Date: 2021-10-23 10:26:10 | Last Update: 2021-10-23 10:14:27 |
Highlighting a county government's expenditures
P
roperty taxes pay for a number of critical services. These include public safety (law enforcement, fire and emergency services), parks, schools, public transportation, public defense, elections, community justice, and a host of other important municipal services. As an example, the Northwest Observer presents the following information about
how Columbia County Oregon spends the taxes
collected from businesses and homeowners:
Columbia County will collect $86,053,943 in taxes from both businesses and private landowners this year. But the majority of that amount doesn't stay in county coffers – only 9.64 percent, or roughly $8.3 million, goes into the county's general fund. An additional 3.95 percent, or $3.4 million, goes to the Jail Operation Fund from the local option levy approved by county voters.
General fund dollars largely pay for county law enforcement and public safety, including Columbia County Sheriff's Office, jail operations, and the district attorney's office. The remainder pays for general county administration, including the assessor's office, land development services, juvenile services, and the county commission. More than 85 percent of property tax funds collected are distributed to local schools, cities, and special districts, such as those that manage 911 services or soil and water conservation, to name a few.
Here's the breakdown:
Schools: $40,071,980 - 46 percent
Fire Districts: $16,578,566 - 19 percent
Columbia County Government: $11,789,404- 14 percent
City Governments: $8,376,182 - 10 percent
Special Districts: $6,429,123 – 7 percent
Urban Renewal: $1,365,680 - 2 percent
Drainage/Special Assessments:$1,443,008 - 2 percent
TOTAL: $86,053,943
TOTAL: $86,053,943
There was one new voter-approved local option levy for the Rainier Cemetery District. Those with properties within that district will see a line item of $.05 per thousand of assessed value on their tax statement.
Another local option levy to note is that of the Scappoose Rural Fire Department. Voters within this district approved an increase of $.75 to the district. This brings their rate from $1.24 per thousand of assessed value to $1.99 per thousand of assessed value.
A D V E R T I S E M E N T

A D V E R T I S E M E N T
Columbia County has 91 tax code areas that are comprised of various combinations of taxing districts that serve that area. Therefore, where your property is located dictates the rate and type of taxes you pay. City dwellers can often pay more than rural property owners because of local taxes that go to parks, libraries, or local voter-approved bonds, among other benefits.
On the top left of your property tax statement is your code number. To see the exact charges for your specific code, go to the county Assessor's webpage at columbiacountyor.gov and open the 2021-22 Summary of Assessment & Tax Roll. The document contains a list of all agencies in the county that receive the taxes.
The vast majority of taxes – 46 percent – goes towards education, including five school districts, one educational service district, and Portland Community College.
Fire districts receive more than 19 percent of the total. These districts cover the entire county, from Vernonia to Clatskanie to Scappoose.
--Ben Fisher
| | |
| --- | --- |
| Post Date: 2021-10-23 10:12:39 | Last Update: 2021-10-23 12:34:41 |
A formal complaint has been submitted to the Beaverton School Board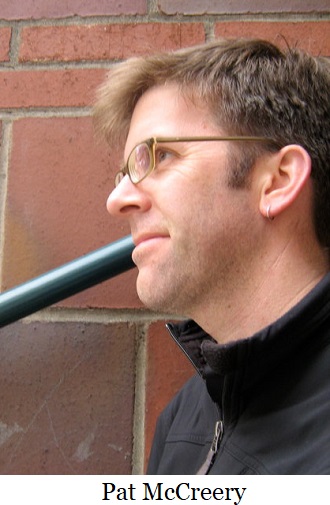 S
chool districts and boards are being targeted by CEI,
Center for Equity & Inclusion
, promoting equity and inclusion, another name for Critical Race Theory that markets their services to train and control the content and decisions once contracted. The contracts allow unelected personnel to make local decisions avoiding public input. Multnomah Education Service District, and Gresham-Barlow and Beaverton School Boards have contracted with CEI.
Beaverton parents are not happy with CRT being the approach to Equity and Inclusion, and how contracting was left to Pat McCreery, the Equity and Inclusion Administrator for Beaverton School District and his selection of CEI. McCreery seemed not to have given due diligence to other offers before committing to CEI. In a public record request, two emails McCreery sent shows an illegal commitment.
He wrote district executive members – Don Grotting, Mike Scofield and David Williams on November 15, 2020, trying to avoid a Request for Proposal, regarding the legal/ethical obligations and limitations in terms of engaging with CEI for such a large contract. He suggested the use of Student Investment Account funds or use staff PD/tuition reimbursement funds to cover costs. The same day McCreery wrote CEI on avoiding a RFP process required for contracts over $50,000 -- not to mention the contracting process -- is required prior to committing to a vendor.
Where is the impartial treatment? He suggested spreading costs over fiscal years allowing parts of the partnership written into the Student Investment Account using classroom funds. Split or not, it should be a concern to spend $384,660, billing up to $420 per hour for a single CEI staff member, to do equity training on a criterion that hasn't been vetted nor had any best practices been applied. Even the board's vice chair, Becky Tymchuk, said
regarding Critical Race Theory
, "how can we have data if we've not tried it yet," admitting there is no evidence this Critical Race Theory based approach will address student achievement and disciplinary gaps. The kids are effectively being used as an experiment.
J
eff Myers, life resident and parent in Beaverton,
filed a formal complaint
to the Beaverton School Board, and a report filed with the Secretary of State Audits Division. They have directed the issue to an outside auditing firm that has worked with the Beaverton School District in the past. He says district and board members are always polite even though public comments against the lens of CRT and antiracism movement far outnumber 10:1 comment in support. In an email from Pat McCreery to Don Grotting he sums up their defiance against the well of the people: "Amid my concern over the feedback we're getting, I kept reminding myself that this feedback "noise" is a reminder that we're doing good work..." At board meetings they try to quiet the opposition by telling parents such things as, "Just as there are people like you against our Antiracism approach, there are people voicing their support who I also must listen to." The people in support McCreery revealed in an email as people offering their services, such as a lawyer, Beaverton Human Rights Commission, community advocate and Oregon Center for Education Equity. He pits them against hundreds of parents.
Myers told the Northwest Observer what motivates him is his son. "He's seeing fights and outbursts nearly every day. They took all the soap dispensers out of the boys' bathrooms, in the midst of a pandemic no less, because they can't control the students and refuse to discipline them in the name of "equity". They point to a TikTok challenge to steal stuff from school and make a video of it. And somehow getting rid of Student Resource Officers, who are the only people left in schools who can intervene to help kids from getting hurt, is part of the "solution".
A D V E R T I S E M E N T

A D V E R T I S E M E N T
Myers says, "The truly sad part about what the Beaverton School District is doing is that none of this new, radicalized version of Equity and Inclusion is proven to address any of the current and historical gaps in student outcomes we have in K-12 education."
He challenges others, "My eyes were opened when I started reading what Critical Race Theory was about, and I began to see what the Beaverton School Board was doing and began asking questions, gathering data and setting up meetings. The board's admission that there is no evidence supporting this radical direction is key to getting the district to take guidance from the board. The challenge is, how can we help more people see what school boards are doing?"
--Donna Bleiler
| | |
| --- | --- |
| Post Date: 2021-10-22 15:57:19 | Last Update: 2021-10-23 10:08:18 |
"Republicans have an opportunity to showcase our ideas as an alternative to failed Democratic leadership"
S
enator Fred Girod (R-Lyons) has voluntarily stepped down as Republican Leader for health reasons. The caucus elected Senator Tim Knopp (R-Bend) as the new Republican leader. The rest of the leadership team remained unchanged.
Newly-elected Senate Republican Leader Tim Knopp released the following statement:
"I want to thank Senator Girod for his leadership over the last year and a half. He has been a strong conservative champion for Oregon Republicans. He will be missed in leadership, but he is doing what he believes is best for his health, and I support him. Republicans have a great opportunity to showcase our ideas and vision as a viable alternative to decades of failed Democratic leadership in Oregon. I look forward to serving this caucus to do just that."
Senator Knopp is widely regarded as a moderate Republican. The Senate Republican caucus has been divided for the last few session. Two of its former members now caucus as independents -- Senators Brian Boquist (I-Dallas) and Art Robinson (R-Cave Junction).
Senator Knopp was a member of the Oregon House from 1998 to 2005 and was House Republican Leader in 2003. He was elected to the Oregon Senate in 2012. He represents Senate District 27 which is the Bend area.
--Staff Reports
| | |
| --- | --- |
| Post Date: 2021-10-22 10:21:14 | Last Update: 2021-10-22 12:07:32 |
550 deaths will be added in coming weeks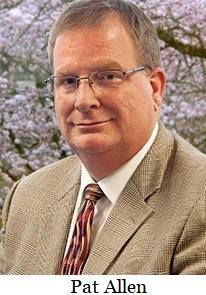 O
ver the coming weeks, the Oregon Health Authority (OHA)
will begin reporting
approximately 550 deaths among people who died with COVID-19 but whose deaths only became recently known to state epidemiologists due to a technical computer error. Most of these deaths occurred between May 2021 and August 2021.
The deaths will be reviewed during the data reconciliation process over the next month. People who have died and meet the COVID-19 death definition based on death certificates will reported on the Oregon Health Authority's COVID-19 dashboards and its daily COVID-19 media releases. As a result, daily reported COVID-19-related deaths will be higher than usual until the backlog is resolved. Details of all deaths will be listed in OHA's daily COVID-19 media release, which is published weekdays.
OHA's reporting of COVID-19 deaths involves reconciling death records to case records, which is done manually. OHA has been working to automate the process but that has led to periodic backlogs, such as what is being reported today.
"We are taking steps to ensure that our reporting is comprehensive and transparent," said OHA Director Patrick Allen. "We deeply regret the pain this disclosure may cause."
A D V E R T I S E M E N T

A D V E R T I S E M E N T
The additional deaths will affect Oregon's national standing in COVID-19 death rates. Presently, Oregon has the 6th lowest death rate in the nation. The newly reported deaths are expected to push Oregon's death rate past one or two other states. However, Oregon's death rate will remain well below the national average and the fatality rates of most other states.
State health officials estimate that if Oregon's death rate matched the national average, another 4,000 or more Oregonians would have died from COVID-19.
Death is a lagging indicator and generally follows a surge in cases. In addition, there is often a delay in reporting as OHA epidemiologists review death certificates.
OHA expects that reported deaths may continue to be high even as daily case counts decrease.
The newly enhanced
COVID-19 Case Severity dashboard
visualizes the time lag between when case onset and dates of death.
--Ben Fisher
| | |
| --- | --- |
| Post Date: 2021-10-21 20:26:26 | Last Update: 2021-10-21 20:44:21 |
Even Oath Keepers have the right to freedom of association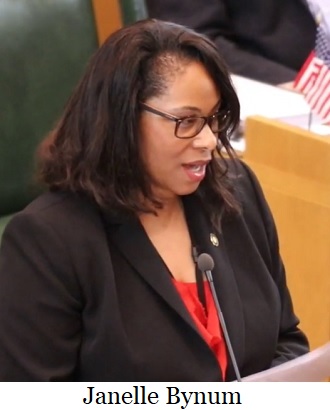 E
very Individual of the age of consent has the authority and right to decide for himself or herself whether to associate or not to associate.
In his majority opinion for the Supreme Court case of the
NAACP v. Alabama (1958)
, Justice John Marshall Harlan II wrote, "It is beyond debate that freedom to engage in association for the advancement of beliefs and ideas is an inseparable aspect of the 'liberty' assured by the Due Process Clause of the Fourteenth Amendment, which embraces freedom of speech."
The court ruled that the individual members of the National Association for the Advancement of Colored People have the right to associate together free from the undue interference of the state. The members of the NAACP have a right to expressive association, which refers to the right of people to associate together for expressive political purposes. Unfortunately, today, the Biden Administration and others in the US Government are undermining and attacking the right to the freedom of association.
Their ultimate goal is to purge their ranks and society overall from what they deem as right-wing militia groups when in reality they are trying to silence the debate and dissent of their political adversaries.
The Oath Keepers are now in the sights of the feds because some of their members entered the US Capitol on January 6th in the so-called insurrection. Even though the organization was already under the scrutiny of the feds, their investigations have immensely intensified with the new administration, which is making difficulties for members of the Oath Keepers who currently serve in law enforcement.
There was a recent hit piece released by the taxpayer-funded Oregon Public Broadcasting titled,
Dozens of Oregon law enforcement officers have been members of the far-right Oath Keepers militia."
In the article, they do their best to impugn the reputation of several police officers because of their membership and association with the Oath Keepers organization without taking into consideration that these officers have the right to associate or not associate with whomever they choose.
OPB took data that was illegally hacked from the Oath Keepers databases and crossed referenced it against public records, social media, and state law enforcement certification information for verification. They soon found out that there were dozens of current law enforcement officers who are members of the organization all across the US. Some of those officers are serving the public here in the state of Oregon. Remember, the name of this group is Oath Keepers, so it would only be reasonable to think that some of their members might be cops who are currently on the beat because cops have rights too.
Most citizens want the police to be dedicated to their oath, so it should not matter that they would belong to a group that celebrates fidelity to duty. Loyalty to the US Constitution seems to be a quality missing in government. Many could very well claim that today's politicians are oath breakers not oath keepers, so it is refreshing to see such patriotism in people assigned to uphold the laws of our country.
The
Oath Keeper's website
states:
"Oath Keepers is a nonpartisan association of current and formerly serving military, police, and first responders, who pledge to fulfill the oath all military and police take to "defend the Constitution against all enemies, foreign and domestic." That oath, mandated by Article VI of the Constitution itself, is to the Constitution, not to the politicians, and Oath Keepers declare that they will not obey unconstitutional orders, such as orders to disarm the American people, to conduct warrantless searches, or to detain Americans as "enemy combatants" in violation of their ancient right to jury trial."
OPB also makes the mistake of labeling the Oath Keepers as an antigovernment, anti-immigrant extremist group, which could not be further from the truth as an organization. Public Broadcasting is a known tool of the establishment, so their reporting is an extension of the government's McCarthy-style witch-hunt against anyone opposed to the Marxist reset.
A D V E R T I S E M E N T

A D V E R T I S E M E N T
Most members of Oath Keepers believe in a constitutionally limited government that delivers maximum liberty and minimal authority. It is what oath-keeping is all about. Many members support legal immigration, but they are opposed to the government allowing illegal aliens to violate US immigration laws.
The organization is fervently opposed to communism, fascism, white supremacy, or racial superiority. There are members of Oath Keepers who are first-generation immigrants who have faithfully served this country, there are members of many different ethnicities involved with the group and the one common denominator between these people is their belief in the American way. There are no disqualifications for membership based on race, or sex meaning they do not discriminate based on a person's immutable qualities. Those beliefs are not extreme.
W
hat is extreme? Those who are promoting open borders, big government with unchecked powers, and the elimination of the US Constitution because of the belief that it is inherently racist. During the Oregon 2021 Legislative Session, Representative Janelle Bynum (D-Clackamas) and Senator James Manning, Jr. (D-Eugene) introduced
HB 2936
, which states "membership or participation in hate groups, racial supremacist organizations or militant groups erodes public trust in law enforcement officers and community safety."
Signed by Governor Kate Brown, the new law
HB 2936
is another way the Oregon legislators can virtue signal to the "woke" while simultaneously restricting the voices of anyone who disagrees with their agenda. Moreover, it helps them purge the ranks of the police of people who have other beliefs.
The problem with
HB 2936
arises with a basic question.
Who gets to make the decision on which groups are hate groups, or are racial supremacist organizations, or even which group is militant? It is a lot of power for any one person or group of people and with the ever-changing contemporary meanings of words with definitions so broad and so vague, the courts could label anything and everything as hateful or racist.
Is a shooting club militant? Is the NAACP a racial supremacist organization? Are the Girl Scouts a hate group? Who gets to decide? What about government officials who belong, donate, and sponsor Antifa, Black Lives Matter, or even the Communist Party? Some would say that all three organizations are hate groups yet their members make up a good portion of the base of the Democratic Party.
Another problem arises from the new authority that the legislators created in
HB 2936
. The law may violate the Oregon and US Constitutions.
Article 1, Section 8 of the Oregon State Constitution states that "No law shall be passed restraining the free expression of opinion, or restricting the right to speak, write, or print freely on any subject whatever; but every person shall be responsible for the abuse of this right."
HB 2936
restrains free expression of opinion, it restricts the right to speak, write, or print freely on any subject and it makes someone else responsible for deciding if speech and association with others is a crime. It is a clear violation of the rights of people serving in law enforcement.
Every organization is going to have good and bad members and the law should not judge a group by the actions and words of others. The government should punish people who commit crimes, but the government should never deny a right to one individual based on the actions of another individual, or groups of individuals. The law has to make a judgment based on the merits and actions of the individual no matter how extreme their beliefs are or whom they associate with, and before anyone makes that judgment they had better remember even Jesus associated with lepers, prostitutes, and thieves.
Editor's note: The author, Rob Taylor is a radio show host on www.KWRO.com in Coos County Oregon and you can hear his podcasts at www.RobTaylorReport.com. Rob has never been a member of the Oath Keepers and he does not belong to any political party.
--Rob Taylor
| | |
| --- | --- |
| Post Date: 2021-10-21 07:13:52 | Last Update: 2021-10-21 09:57:19 |
Representative asks Secretary of State to affirm election integrity
O
regon's House District 55 Representative Vikki Breese lverson (R-Prineville) has sent
a letter
to the Secretary of State Shemia Fagan, requesting a full forensic audit of the state's voting systems.
Representative Breese Iverson sets out the case for a full forensic audit of Oregon's election system:
"Trust in government institutions is at an all time low for Americans and Oregonians. Voters across Oregon continue to hear news story after news story about potential voter fraud, miss- steps, irregularities, multiple voters, and more. My office has received hundreds of emails and voicemails from voters across the state with regard to voter fraud on some level."

"In Oregon, vote by mail has been occurring for over 20 years. We have experienced success over the years, but with today's climate it is the right time to review and analyze the systems in place across the state."

"I am requesting a full forensic audit of 2020 elections across all 36 counties to ensure Our voting system has the integrity Oregonians deserve and to provide confidence in your office for the 2022 elections."
The office of the Secretary of State is responsible for auditing state government. Representative Breese Iverson lists several of the election sub-systems she would like the Secretary to consider:
"While I know this is a large request, statewide and agency audits are the responsibility of your office. At this time in the interest of all Oregonians, an audit of our election systems would be time and energy well-spent."

"Oregonians, regardless of political affiliation, need to know there is some continuity in processes across the state. Processes to include but not limited to: counting of ballots, machine counting versus hand counting; ballot security; recount process; ballot drop box security; voter ID requirements; signature verifying measures; are processes statewide or vary based on county, if they vary, why; and all the other processes in assuring Oregon elections are above fraud. Are there ways we can improve security and integrity in Oregon to make Oregonians feel secure in their election?"

"I had conversations with County Clerks within my House District and while they are confident in their local processes, they are unsure about processes across the state. With all the media concern causing voter insecurity, an audit of the statewide processes would provide real response to Oregonians."
Except for a two-year period in which Republican Dennis Richardson served as Secretary of State, Democrats have held the office for the entire period of evolution from polling places to vote-by-mail. Some political observers in Oregon have proposed that the Secretary of State Shemia Fagan, a Democrat, will either not acknowledge, or disregard the request for the audit.
--Staff Reports
| | |
| --- | --- |
| Post Date: 2021-10-20 17:10:27 | Last Update: 2021-10-21 11:56:28 |
This saga doesn't rise to the level of an Agatha Christie novel, but it's a beauty
A
24 page tell-all booklet,
The Truth About The Trail
showed up in mailboxes throughout Yamhill County on Friday.
The booklet listed dozens of never before printed emails obtained through public records requests bringing transparency to what some are calling a conspiracy. Published by Oregon Family Farm Association of Tigard, the booklet shines a light on individual elected and paid staff at the top of Yamhill County government and the private citizens who succeeded in exploiting those officials weaknesses. As the booklet demonstrates, the aforementioned knowingly broke the rules and ignored the law in a display of arrogance not normally found in this county still dominated by heartland values.
The contest between bureaucrats hell bent on building a bike path through farmland and plaintiff farmers protecting their property rights has played out in the Land Use Board of Appeals five times since the first appeal was filed in June of 2018. The county lost every legal action, repeatedly ignoring LUBA rulings using tax dollars to cover their legal fees while hoping to exhaust farmers legal funds. When the fifth and decisive action in June of 2020 required the County to permanently ceased activity and cover the plaintiff's legal fees of $48k the legal game was over.
What sets this booklet apart from previous articles calling attention to the conflict is the detail of emails obtained through public records requests. The quantity and character of these emails demonstrates an intricate web of elected officials and non-elected leaders in league with Friends of the Yamhelas-Westsider trail plotting one extreme measure after another in a near fanatical defiance of the rule of law, or toward the destruction of individual business owners. As they racked up loss upon loss, Trail proponents resorted to character assassination and political retaliation.
A D V E R T I S E M E N T

A D V E R T I S E M E N T
The farmers were painted as a small and extreme special interest group. There are over 37,000 farms and ranches in Oregon. They make up a large primary industry that not only brings in outside dollars to Oregon, but aids in the U.S. balance of payments. We need more 'small special interest' groups like that.
County Counsel Todd Sadlo, who misrepresented too many details to higher authority was the first casualty. He took early retirement after a complaint filed with the Oregon Bar has morphed into an investigation. Sadlo asked County Grants Administrator Carrie Martin to get an engineer's statement stating the Trail bridge could hold a fire truck as he sought to sidestep a LUBA remand requirement.
Martin, panicked by an ODOT letter warning of grant termination was caught misrepresenting vital details of construction of that bridge. Her angst manifest itself in unauthorized overtime expenditures intended to cover up differing claims of completion dates. Rather than show contrition, she sued the commissioner making her misdeeds known by claiming harassment. That suit subsequently ended in a full exoneration of the commissioner. Martin's shield was temporary. Misinformed citizens caught up in the emotion of it all are attempting to recall the commissioner. As their effort stumbles they have begun paying people to seek signatures on a petition.
This saga doesn't rise to the level of an Agatha Christie novel, but it's a beauty. People only learn from their mistakes if they first acknowledge them. With the vindictive recall effort of the exonerated commissioner still in play it is doubtful that any such acknowledgement is in the cards any time soon.
--Tom Hammer
| | |
| --- | --- |
| Post Date: 2021-10-20 16:38:30 | Last Update: 2021-10-20 17:06:47 |
She might not be the right cheerleader to encourage Oregonians
A
mid her own echos, a maskless Oregon Governor Kate Brown thanked Oregonians for getting the vaccine and encouraged those who have not, to get more information and get vaccinated. In previous video appearances, the Governor has made a point of appearing on camera first wearing a mask and then removing it as she began to speak.
As if you credit herself for her mandates on educators, health care workers and state employees, she called them out by name.
"I want to take a moment to thank all the Oregonians who took the time to get vaccinated. By taking this step, you are protecting yourself your co-workers and your communities.

From health care workers to K through 12 educators to first responders and state employees, thousands more Oregonians have been vaccinated to protect against COVID-19 over the last several weeks."
Some pundits and insiders have pointed out that Kate Brown has very low approval ratings and might not be the right cheerleader to encourage Oregonians -- many of whom are tired of the mask and vaccine mandates and the lockdowns -- to get the vaccine. She plead with the unvaccinated:
"If you are not yet vaccinated please call your doctor or health care provider to get your questions answered. Ask a friend who's been vaccinated about their experience and why they got the shot. Vaccines are safe, effective and it's never been easier to get an appointment."
2,603,408 people in Oregon
have been vaccinated
, which is 76.5% of the 3,403,051 people in Oregon who are 18+ years of age.
--Staff Reports
| | |
| --- | --- |
| Post Date: 2021-10-20 10:56:22 | Last Update: 2021-10-21 10:57:48 |
It should give pause to other cities
Cities are looking at new legislation and looking over their shoulders at Governor Brown's Executive Order 20-04 of 45% reduction in GHG emissions from 1990 levels by 2035, and 80% by 2050.
HB 2021
then enshrined the goals into law for retail electricity providers to reduce greenhouse gas emissions associated with electricity sold to Oregon consumers to 80% below baseline emissions levels by 2030, 90% below baseline emissions levels by 2035, and 100% below baseline emissions levels by 2040.
HB 2062
establishes new energy efficiency standards for appliances and certain water fixtures, and
HB 2180
requires certain newly constructed buildings to be electric vehicle ready.
What the city of Salem -- run by Mayor Chuck Bennett -- is doing should give pause to other cities. Salem unveiled its
Climate Action Plan
after a year-long process by a 35 member task force. They started by collecting residents' vision for a climate-smart city of the future by 2050. A vision of utopia gave way to recommendations to tackle climate change locally by proposing major changes in how we travel, design neighborhoods, and use energy, among other approaches to reduce greenhouse gas emissions, prepare the community for impacts, and ensure a transition to an equitable and climate-smart future. The plan is a roadmap to exceed Governor Brown's
Executive Order 20-04
to reduce community-wide GHG emissions by 50% by 2035 (from the baseline year of 2016) and to be carbon neutral by 2050.
A D V E R T I S E M E N T

A D V E R T I S E M E N T
To measure the impact of local GHG reduction efforts, the plan forecasts future emissions with and without local action. Changing the American Dream into the American Nightmare takes drastic action. There are a few good ideas, like carbon sequestration of plants and trees. Of course, onsite solar and halt growth in natural gas is what HB 2021 is all about. But no thought is given to how this will impact business and discourage new startups and thus affect growth.
How long have we heard walk or bike more and drive less? The goal is to increase walkways, and bike paths. Then double electric vehicles and quadruple transit ridership on electric buses to reduce traffic in Salem by 10 percent. Traffic measurements are taken from before the pandemic in 2016, so there should have already been a reduction through working from home and lockdowns. While you're limited from using your vehicle, don't invite out-of-town guests or hold business conferences. The goal is a 40 percent reduction in traffic coming into and out of Salem. Businesses that depend on tourism will have a harder time staying afloat.
All those goals are only halfway to the target. To meet the remainder, they propose halting all combustion engine traffic, remove all fossil fuel-derived from natural gas in existing homes and buildings, and ensure a 100% renewables-only electricity grid. Achieve a zero waste through circular economy, compost and recycling, including capture of wastewater emissions and halt septic emissions by joining wastewater treatment.
Financing proposed
will assess as many areas as the goals – parking fees, gas tax, and residential energy audits are at the top of the list. They also propose a trip reduction ordinance for employers to reduce single-occupancy trips. Revise land use plans to allow for more dense development promoting walkable neighborhoods. Implement a reward system that requires property owners to improve low-performing buildings.
If you envision the city plan on a smaller scale one could visualize a gated community where only one electric vehicle is permitted per house and there is a checkpoint at the gate to limit those coming and going. Each vehicle is monitored for use. The houses would be on an electric grid with limited watt and water use. Waste water and garbage monitored for what you are consuming. The behavior change will get you to compete at reducing your emissions, which means your every move will be tracked. If you don't go along, there are programs to change your behavior. The new behavior is to buy less stuff or buy second-hand. Actions for individuals are to reduce driving trips and avoid unnecessary air travel, eat a plant-based diet, conserve energy and water and reduce waste. And while you're feeling confined, like a slave, they suggest you pursue actions that address intersectionality and integrate social justice into your environmental work and daily actions.
The work was done using Verdis Group, out of Omaha, Nebraska. It is curious why the URL reads "California." Is this simply a rewrite changing a few details? They use the EPA's Local Greenhouse Gas Inventory Tool to gather inventory from the 2016 calendar year. It seems that gains Salem has made already during the pandemic aren't being measured, perhaps to give a more compelling picture? They also use U.N. models for climate change, which may explain the more than 100% jump in warming from 2040 through 2069. How free can you be when every move is measured?
The public comment period is open until November 5, 2021, at 5 p.m. Comments will be accepted online at the
Salem Climate Action Plan website
.
--Donna Bleiler
| | |
| --- | --- |
| Post Date: 2021-10-20 06:46:59 | Last Update: 2021-10-20 10:05:27 |
Read More Articles