"I heard Oregon is requiring vaccine passports, is this true?"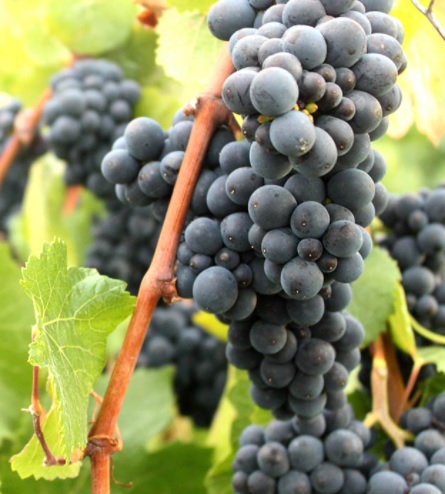 Recently Oregon Department of Agriculture released their 2021 Oregon Ag statistics for the 2020 growing season. Included in that are the
top agricultural commodities
. Oregon wine grapes ranked #8 at $157,900,000 as estimated by the Oregon Wine Board. What this does not take into consideration is all the peripheral industries that also benefit and contribute to the economic engine of Oregon's wine industry. People come to Oregon from all over US and the world to enjoy the wine but then also spend money at local restaurants, hotels, rental car companies, gas station, etc. The spending power of the Oregon wine industry is much broader than the raw numbers in the report.
However, a new question looms over Oregon wineries and Oregon agritourism. Could the segregation of the COVID vaccinated vs. unvaccinated have an effect on the tourism Industry? It appears that some local wineries are not waiting for the State to follow other progressive locations such as LA and NY. They are taking the chance that mandating vaccine passports for entry on their own will be seen as a positive step for their business, employees and customers.
A few of the Oregon wineries that have taken these steps are:
Many out of state tourists are coming from states that have no vaccine mandates in place. So, in an effort to warn potential travelers, Travel Oregon has proactively addressed the issue
on their web site
stating,
"I heard Oregon is requiring vaccine passports, is this true? No. Though, some businesses or attractions may ask to see proof of your vaccination status...If showing your vaccine card makes you uncomfortable, please have a backup plan ready".
Realistically, however, how many non-vaccinated travelers wishing to visit Oregon would be willing to have a back up plan ready and what exactly is that? A negative at home COVID test done in a hotel room 72 hours prior to going wine tasting? If the visitor is here for 10 days, do they test multiple times or make sure that they have a detailed plan for which days they want to visit vax passport wineries vs. non-vax requirement wineries? Or do they just choose to take their tourism dollars to another state?
A D V E R T I S E M E N T
A D V E R T I S E M E N T
The good news is that Oregon has so many wineries, large and small. Many of which are open for business and do not require visitors to share private medical information. A few of those are:
As Governor Brown continues to push the COVID vaccine mandate for state workers, and the Federal Government works through how to enforce the Presidents statement that every business in the US with 100 or more employees will require vaccinations, it will undoubtedly lead to more people acquiring a vaccine passport whether they want to or not. However, for those that value their medical freedom and medical privacy they may need to adjust expectations on their ability to enjoy Oregon's beautiful wine country.
--Terese Humboldt
| | |
| --- | --- |
| Post Date: 2021-10-24 10:14:27 | Last Update: 2021-10-24 14:12:33 |