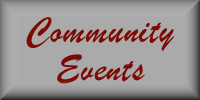 Post an Event

Umatilla County Fair
Wednesday, August 10, 2022 at 10:00 am
Umatilla County Fair Aug. 10th-13th, 2022
1705 E. Airport Rd. PO Box 94 Hermiston, OR 97838

Tillamook County Fair
Wednesday, August 10, 2022 at 10:00 am
www.tillamookfair.com August 10-13 PignFord races, pari-mutual horse racing, destruction derby, nightly entertainment included in entry fee.
4603 Third St, Tillamook, Oregon 97141

CLACKAMAS COUNTY FAIR & RODEO
Tuesday, August 16, 2022 at 10:00 am
CLACKAMAS COUNTY FAIR & RODEO August 16-20, 2022 10am - 10pm
Clackamas County Events Center 694 NE 4th Ave. Canby, OR 97013

Oregon State Fair
Friday, August 26, 2022 at 10:00 am
Which part of the Oregon State Fair are you most excited for? We'll keep adding to the fun all summer long!
Salem, Or

Washington County Candidate Meet and Greet
Wednesday, August 31, 2022 at 6:30 pm
Join our Washington County State House and Senate Candidates and Oregon State and National Candidates to discuss issues that are important to you, your family, and your community. Refreshments provided.
King City Clubhouse 15245 SW 116th Ave. King City, Oregon 97224

Linn County GOP Gala and Auction
Saturday, September 10, 2022 at 5:00 pm
Keynote Speaker Dave Sanderson, 2009 "Miracle on the Hudson" survivor.

linngop.com/galatickets
Linn County Expo Center

Washington County GOP Reagan Dinner
Saturday, September 17, 2022 at 6:00 pm
Tickets for Reagan Dinner 2022 in Hillsboro September 17th, now on sale at www.washco.gop, featuring former Secretary of State Mike Pompeo.

Oregon General Election
Tuesday, November 8, 2022 at 8:00 pm
Statewide
View All Calendar Events
A faltering Biden administration could make this a different year for Republicans
As incumbent 5th Congressional District Representative Kurt Schrader
makes national news for ducking his district
-- fueling speculation that he may not run for a 6th term in Congress -- opponents across the aisle are beginning to line up to run against him.
Former Happy Valley Mayor and candidate for state legislature,
Lori Chavez-DeRemer
is poised to run, though through redistricting, she may not end up in the 5th Congressional District. From the suburbs of Portland, crime -- of course -- is at the top of her issues list.
Former Keizer city councilor
Amy Ryan Courser
lost to Kurt Schrader in a topsy-turvy 2020 election by a mere 6.7%. Her issues are appropriately national and include national security, borders and the national debt.
West Point grad and energy executive
Nate Sandvig
is running on a platform to "restore sanity." Education -- especially the impact of the left -- is at the top of of the list for this Tillamook County native. He also features energy solutions, touting "stable and secure energy supplies."
For his part, Kurt Schrader has been able to fend off all opposition with his substantial
incumbent war chest
which could at any time be supplemented by his significant personal fortune, but in a year that features a faltering Biden administration -- despite the fact that he won't personally be on the ticket -- could make this a different year for Republican challengers. Additionally, the trickiness of going from five to six Congressional districts could move some Democrats out of the district.
--Staff Reports
| | |
| --- | --- |
| Post Date: 2021-09-09 20:32:01 | Last Update: 2021-09-09 23:26:20 |
"Focus on strategies for affirming LGBTQ2SIA+ students and creating inclusive classrooms"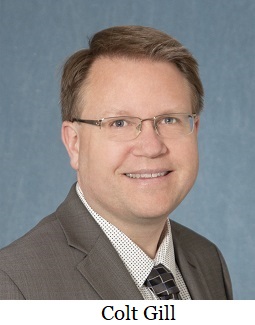 The Oregon Department of Education has announced that they will be presenting a four-part virtual teacher training series on K-5 Comprehensive Sexuality Education.
According to their website, "While this training is designed to develop skills for teaching sexuality education with a K-5 focus, the foundational activities included are highly relevant to Comprehensive Sexuality Education teachers of all grade bands. The second two modules focus on strategies for affirming LGBTQ2SIA+ students and creating inclusive classrooms through Health and Sexuality Education."
In June of 2020 the Oregon Department of Education published its
LGBTQ2SIA+ Student Success Plan
which will be featured in this training. The document drives toward a chapter called "Recommendations | Trust, Connection and Inclusion," which is divided into three domains:
Individual Intention and Impact
Institutional Policies and Facilities
State Accountability and Support Systems
As the public school system looks away at
parents unenrolling their children in record numbers
and declining -- even unmeasured -- performance, they choose to focus on K-5 student sexuality as one of the most important issues to be addressed in the classroom.
--Staff Reports
| | |
| --- | --- |
| Post Date: 2021-09-09 17:02:31 | Last Update: 2021-09-09 22:45:28 |
The Representative has served House District 25 for the last 6 years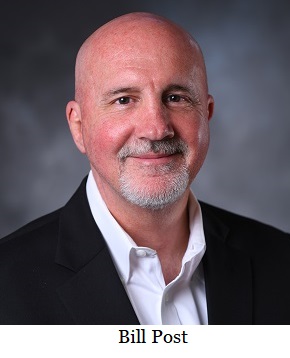 Representative Bill Post (R-Keizer) has announced he will not be seeking reelection in 2022 in the Oregon House of Representatives.
"It has been an honor and a privilege to serve House District 25 for the last six years," said Post.
"When I was a radio talk show host, I often spoke of my desire for term limits on elected persons but always as "self-imposed" by those officials. I don't believe the writers of our Oregon Constitution intended for "citizen legislators" to stay in office for years and years but rather, to let the next citizen step up and serve. I look forward to the next chapter in my own family's life and in the future of this state."
Representative Post plans to serve the district through the remainder of his term and looks forward to completing the redistricting process. Currently, Rep. Post serves on the following House Committees: Agriculture and Land Use, Energy and Natural Resources, Business and Labor, Wildfire, and the Joint Committee on Information Management and Technology, and serves as the Assistant Deputy Leader in the House Republican Caucus.
"I still feel there is much work to be done at the legislature, so it is with mixed emotions that I make this announcement. I am very grateful for the support I've received from the community and the relationships that have been built while serving Keizer, St. Paul and Newberg."
Pivotal Legislation from Rep. Post:
Legalized behind the counter sales of pseudoephedrine products
Attempted to regulate kratom products and protect minors (vetoed by Governor)
Full and adequate funding for CASA
Supported law enforcement and K9 units
Strengthened privacy protections and public indecency laws
Secured $1.25m Chehalem Cultural Center
Secured $32m Newberg Dundee Bypass
Secured $696,000 St. Paul Water System
Secured $54,000 Butteville Landing
Secured $400,000 City of Newberg
Secured $800,000 City of Keizer
Expanded safety corridors
Pushed for Daylight Savings
Reinforced humane treatment in women's correctional facilities
Strengthened Oregon's Farm to School Program
Advocated for agriculture and farmers
Supported veterans through funding and highway memorials
Fought for small business owners and continually pushed to cut out red tape and reduce taxes
Supported wildfire victims through legislation
--Bruce Armstrong
| | |
| --- | --- |
| Post Date: 2021-09-09 09:54:17 | Last Update: 2021-09-09 10:17:20 |
To replace Judge Suzanne Chanti
Governor Kate Brown has announced that she will appoint Erin A. Fennerty to the Lane County Circuit Court.
Fennerty fills the vacancy created by Judge Suzanne Chanti's recent retirement.
Her appointment is effective immediately.
"For years, Erin Fennerty has maintained a high-volume civil litigation practice while passionately serving her community," said Governor Brown. "Erin's work ethic and practice experience will serve her well as a trial court judge in Lane County."
After graduating with a bachelor's degree from the University of Utah, she earned a law degree from George Mason University School of Law. Since then, Fennerty has practiced family law, education law, municipal law, and general civil litigation at the Luvaas Cobb law firm in Eugene. She serves as a pro tem judge for the Lane County Circuit Court. Fennerty is registered as a Democrat.
She is the past-president of the Lane County Bar Association, a member of the Lane County Family Advisory Committee, and serves on the Oregon State Bar's Professional Responsibility Board and Family Law Section Executive Committee. Fennerty also previously served on the WomenSpace Board of Directors.
--Bruce Armstrong
| | |
| --- | --- |
| Post Date: 2021-09-08 15:56:00 | Last Update: 2021-09-08 17:38:20 |
Global Diversity and Inclusion recommends Boghossian receive coaching
In an
open letter
to Portland State University Provost Susan Jeffords, Internationally renowned Philosophy Professor Peter Boghossian has resigned his position.
In the letter, Boghossian cites the "Social Justice factory" replacement for free inquiry as his reason for leaving.
I never once believed — nor do I now — that the purpose of instruction was to lead my students to a particular conclusion. Rather, I sought to create the conditions for rigorous thought; to help them gain the tools to hunt and furrow for their own conclusions. This is why I became a teacher and why I love teaching.

But brick by brick, the university has made this kind of intellectual exploration impossible. It has transformed a bastion of free inquiry into a Social Justice factory whose only inputs were race, gender, and victimhood and whose only outputs were grievance and division.
Boghossian followed neither party, voting for Andrew Yang in the 2020 presidential election. He was the subject of a Title IX Discrimination investigation, based on his work. Regarding this, he said, in the letter:
With Title IX investigations there is no due process, so I didn't have access to the particular accusations, the ability to confront my accuser, and I had no opportunity to defend myself. Finally, the results of the investigation were revealed in December 2017. Here are the last two sentences of the report: "Global Diversity & Inclusion finds there is insufficient evidence that Boghossian violated PSU's Prohibited Discrimination & Harassment policy. GDI recommends Boghossian receive coaching."

Not only was there no apology for the false accusations, but the investigator also told me that in the future I was not allowed to render my opinion about "protected classes" or teach in such a way that my opinion about protected classes could be known — a bizarre conclusion to absurd charges. Universities can enforce ideological conformity just through the threat of these investigations.
The letter details some of the many attacks he faced at Portland State University based on his work. He says that, "The university did nothing to stop or address this behavior. No one was punished or disciplined."
--Staff Reports
| | |
| --- | --- |
| Post Date: 2021-09-08 14:47:38 | Last Update: 2021-09-08 15:12:27 |
Some experts predict a continued labor shortage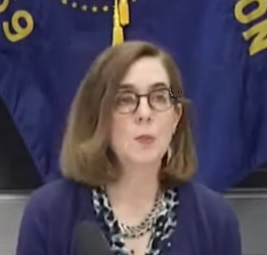 In the face of a labor crisis in low-wage workers, including child care workers, Oregon Governor Kate Brown has issued an
executive order
allowing unlicensed childcare facilities in Oregon. According to the Governor's executive order, because of the Delta variant, "These challenging circumstances highlight the critical importance of our childcare infrastructure to support working parents, including parents who are healthcare providers, and our youngest Oregonians."
The executive order reads, in part:
An entity or individual can be approved to operate a temporary unlicensed emergency childcare facility as authorized by order of the Early Learning Division if the entity or individual meets and complies with all requirements for emergency childcare as provided by the Early Learning Division, including any conditions imposed on the emergency childcare approval. The Early Learning Division may issue guidance to implement this directive.

A childcare worker may satisfy the requirement to be enrolled in the Central Background Registry through an Emergency Background Check as authorized by order of the Early Learning Division and in accordance to guidance issued by the Early Learning Division. The Early Learning Division may issue guidance to implement this directive.
As Oregonians continue to receive extended unemployment benefits, some experts predict a continued labor shortage, especially in low-wage employment.
--Staff Reports
| | |
| --- | --- |
| Post Date: 2021-09-07 10:54:40 | Last Update: 2021-09-07 11:21:22 |
She supports requiring health workers and school staff get vaccinated
Editor's note: This is the fourth of a multipart series on Tina Kotek – her past and her future – as well as where her political ambitions might take her
.
From a thinly veiled attempt to covering illegals with health care in the failed
HB 2164
to requiring school-based health services
, Speaker Kotek has placed a heavy thumb on the scales of health care. Kotek has driven the health care agenda towards universal health care with designed benefits for minority groups. She's on record as pro-choice while defending access to reproductive health care for all Oregonians.
How could we forget Cover Oregon. As Speaker, Kotek lead her caucus to pass
SB 99
in 2011. This was the bill that enabled the failed
Cover Oregon
website and in 2015 she was forced to help sponsor its repeal. The extreme failure made national news and cost the state more than $300 million. Kotek and leadership tried to blame the companies hired to build the website, but the House Committee on Oversight and Government Reform investigation concluded that it was the politicians playing politics who were to blame.
Before New York tried to limit the size of soft drinks, Kotek tried limiting the size of drinks with high-calories. If you were disabled or needed liquid nutrients, containers would be limited to 12 ounces. That may not have been her intent. Perhaps it was aimed at sports drinks or teenage diets, but it didn't go over well in 2011 when Kotek sponsored
HB 3222
prohibiting sale of single servings of high-calorie beverages in prepackaged containers to not more than 12 ounces.
A D V E R T I S E M E N T

A D V E R T I S E M E N T
Speaker Kotek made sure
HB 3057
passed using her majority to further Governor Brown's mandates. The bill authorizes Oregon Health Authority to disclose individually identifiable information related to COVID-19 for medical reasons, but also may contract for purposes of responding to COVID-19 recovery efforts, provide what treatment and individual has had, and report services that were necessary for response and recovery efforts.
On August 19, Kotek tweeted support requiring health workers and school staff get vaccinated. "I support this decision. We need to keep our kids in school and support hospital systems throughout the state that are on the verge of collapse due to the Delta variant." Hospitalization
only exceeded last November by 20 or fewer
for five days for the entire state and is now declining.
--Donna Bleiler
| | |
| --- | --- |
| Post Date: 2021-09-07 10:53:18 | Last Update: 2021-09-08 14:59:29 |
"Less mandates and more dialogue are critical to managing public safety"
A letter has been sent on Labor Day from
Timber Unity
Board President Mike Pihl to Governor Kate Brown in regards to her recent executive orders on Covid-19 vaccine mandates
Dear Governor Brown,

I represent Timber Unity Association, an Oregon 501c6 non-profit membership association with a mission to protect and defend the livelihoods of Oregon workers whose incomes are dependent on the natural resource economy. Today, on this Labor Day, our association is speaking out on behalf of the public employees and healthcare workers for whom you have issued a requirement of mandatory Covid-19 vaccination as a condition of workplace employment. Given that public employment and healthcare employment tend to be the predominant work opportunities in rural communities outside of natural resource jobs, many of the industry workforce we represent are spouses or parents of nurses and other healthcare workers; law enforcement and corrections officers; volunteer and regular firefighters; and other state workers.

At the beginning of this pandemic, we as a board encouraged our members to mask up to protect businesses and workers. When groups have asked us to participate in rallies in opposition to your executive orders, we've refrained from encouraging people to aggregate out of an abundance of caution for the health and safety of our members. As it relates to vaccines, we have discouraged misinformation from being distributed on our sites. Like the rest of Oregon, our board runs the spectrum of those who have been fully vaccinated, those who've acquired natural convalescent immunity, and those who have philosophical issues with vaccinations. We've encouraged members to make their medical choices based on medical advice, not social media memes.

During the pandemic, our organizational time has been to be a resource to the state during other natural disasters like wildfires and the winter ice storms. We've worked to be a resource in helping interpret executive orders so our members can comply with the orders – even when we haven't agreed with the orders themselves. But with the most recent vaccine mandates, we feel the need to speak up and tell you about the impact that will happen in rural communities if they go into effect as written.

We are aware of the pressure the recent Covid surge is having across the state. It is pushing healthcare and emergency management to the edge of its capacity. And with new mutations on the horizon and winter months coming, we can anticipate that we're not out of the woods and another surge is on the horizon. Moreover, until we see some rain, we can fully expect to be in fire season when your vaccine mandates become operable. Therefore, it's critical that we work to find a compromise that doesn't put key public workers and healthcare workers in the position of walking away from their employment over philosophical reasons. Right now, these essential frontline workers have been going full tilt since the beginning of the pandemic. Cutting them loose over a vaccine debate doesn't just cost the state in terms of exacerbating a skilled workforce crisis, it costs taxpayers money to hire new workforce, particularly the high cost of hiring out-of-state traveling healthcare as replacements.

Governor Brown, we hope you're aware that in recent weeks, studies have shown that immunity acquired from contracting Covid-19 can be as protective as a vaccine, particularly against the Delta variant. We know from the states tracking reinfection that the Centers for Disease Control pegs reinfection at 1% or less. That makes the risk of reinfection comparable to the risk of a breakthrough infection for a vaccinated individual. We are also not seeing reports of reinfected individuals being hospitalized or dying from a second infection.

We are asking that you give direction to the Oregon Health Authority to include in these vaccine mandates that public workers and healthcare employees who can demonstrate through laboratory testing that they have positive antibodies for Covid-19 that they be allowed to continue to resume the important work they provide to the communities in which they live. By broadening your mandate, you'll avert a labor workforce crisis in critical public services and safety at a time when we can't afford to lose workers. If even a handful of firefighters, nurses, or law enforcement leave their jobs or take early retirement, in the smaller communities in Oregon, it leaves us dangerously short of qualified and/or licensed personnel to do key jobs. Moreover, because these workers have been on the frontlines, many have already contracted Covid-19 at some point during the pandemic. If they still show positive antibodies, we should continue to allow them to work in these roles as they have since the beginning of the pandemic.

The other issue we believe needs to be addressed is the Employment Division's stance that refusing a vaccine as part of workforce requirements is insubordination, therefore, not a benefits-eligible termination of employment. There are reasons besides religious and medical that people would be hesitant to take a vaccine, especially where only one FDA-approved option exists, and the others are still in Emergency Use Authorization. If, but for refusing this vaccine, any other reduction-in-force of these employees would have rendered them eligible for unemployment benefits, then the Employment Division should maintain a policy of extending benefits in this circumstance. Previously, the Legislature has extended unemployment insurance beyond the scope of eligibility or duration – we believe strongly this should be one of those occurrences where benefits are extended to those that are terminated for failure to meet a workplace requirement of vaccination.

Conversely, if unemployment benefits are not extended, then we would support that vaccine injuries which public employees and healthcare workers experience as a result of the mandate are covered by the state for long-term disability. This would be in the same manner the United States' Department of Defense and the Veterans' Affairs Administration covers long-term disability for members of the military when vaccine injuries occurred because the vaccine is a requirement as a condition of military employment.

Governor Brown, you have it within your authority to provide maximum flexibility on these mandates, while still managing the important task of public safety. You also can send a strong message to private employers by implementing flexible policy that recognizes a broader way to reach heard immunity. Less mandates and more dialogue are critical to managing public safety. It's time to change course to achieve a balanced need to manage through the remainder of the pandemic as it moves to an endemic disease, with the need to maintain critical public sector and healthcare workforce, especially in resource-starved areas of our state. We stand ready to help with more workable solutions.

Sincerely,

Mike Pihl, President

Timber Unity Association
--Staff Reports
| | |
| --- | --- |
| Post Date: 2021-09-06 17:16:22 | Last Update: 2021-09-06 20:10:44 |
Even upscale Portland neighborhoods seem unsafe
Three people are recovering from gunfire related injuries after
a shooting
inside and outside of a busy restaurant in the Pearl District Neighborhood of Portland, Oregon.
On Saturday, September 4, 2021, at 1:19p.m., Central Precinct officers were dispatched to a report of a shooting at Northwest 10th Avenue and Northwest Davis Street. When they arrived, they did not locate any victims but found evidence of gunfire and a significant number of people in the area. It took a significant number of officers to secure the crime scene. Crews from the Portland Bureau of Transportation assisted officers with traffic control.
Officers soon after learned that three people had arrived at local hospitals with gunshot wounds. One adult female and 2 juvenile (teenage) males were treated for injuries that are non-life threatening. Officers confirmed the injured were connected to the Pearl District shooting.
The Enhanced Community Safety Team responded to the scene. Preliminary investigation indicates that a verbal argument led to a physical fight between a group of known people inside the restaurant. Shots were fired and the group moved outside the restaurant where more shots were fired. Investigators have confirmed the three people injured were a part of the prior confrontation and there's no indication any bystanders were struck.
One adult male was detained for the investigation and a gun was seized as evidence. No charges have been filed at this point.
Detectives believe that several people left the scene without waiting to speak to police. If anyone has information about this case, they're asked to contact the police.
--Bruce Armstrong
| | |
| --- | --- |
| Post Date: 2021-09-05 09:33:23 | Last Update: 2021-09-05 09:54:40 |
Several bills affect the operation and bottom line of businesses
Editor's note: This is the third of a multipart series on Tina Kotek – her past and her future – as well as where her political ambitions might take her
.
As Speaker of the House, Tina Kotek carries a lot of power deciding which bills will be heard seriously directing her caucus to vote for, which will receive a courtesy hearing in a quid pro quo move, and which get trampled on the cutting floor. The 2021 Session summarized her philosophy of taxation: With record revenues in the coffers, she led her Democrat allies to
raise
taxes on the citizens of Oregon.
Kotek has promoted the review of all taxation bills saying that just as tax credits are reviewed periodically, so taxes should also be reviewed for sufficiency. This mindset has driven her agenda in legislative sessions. Her caucus pulled off the second big rip-off costing individual taxpayers $15 million reducing the kicker by passing
SB 846
along party lines.
In a reverse strategy, in 2016 session she fostered an increase in tax revenue with the passage of the
union's legislation to raise Oregon's minimum wage
, the strongest equal pay law in the nation, touted as the nation's first fair work week law. She claims success for working families, but Oregonlive reported they were not so pleased with the increased taxes withheld.
Several bills affect the operation and bottom line of businesses. One such bill Kotek helped to sponsor and directed her caucus to vote in was the Producer Responsibility Program.
SB 582
establishes a program for packaging, printing and writing paper and food serviceware, which requires producers to join a program plan for recycling materials creating a new industry under approval of DEQ.
On Facebook she says, "Businesses that repeatedly violate our air quality and environmental standards put our communities in danger. The DEQ should have the authority to deny permits based on multiple past violations so we can prevent avoidable catastrophes like the
2018 fire at NW Metals
." In 2021 Kotek sponsored
HB 3372
blindsiding industries with a one-strike-and-you're-out rule that would close the business if they had history of noncompliance with environmental quality.
Oregon is rich in minerals and the only producer of emery in the U.S. The Mined Land Regulation and Reclamation program is supported by fees paid by natural resource extraction permittees. In an unprecedented move Kotek sponsored
HB 4302
in special session to raise the fees on permits for mineral exploration, mining operations, exclusion certificates, gas and oil drilling and exploration and geothermal well drilling operation. It also limits the number and distribution of onshore exploration sites and oil, gas and geothermal wells, limiting new developers from exploring more efficient and cost saving electricity.
The power displayed in the 2021 session was Kotek's ability to lock in an alternative to cap-and-trade helping to sponsor and pass
HB 2021
. This bill requires retail electricity providers to reduce greenhouse gas emissions associated with electricity sold to Oregon consumers to 80% below baseline emissions levels by 2030, 90% below baseline emissions levels by 2035 and 100% below baseline emissions levels by 2040. Electric companies are required to develop clean energy plans for meeting clean energy targets, as if zero emissions were even possible or healthy for plant life.
--Donna Bleiler
| | |
| --- | --- |
| Post Date: 2021-09-04 13:09:51 | Last Update: 2021-09-04 09:27:36 |
Debate over the Columbia River Crossing plagued the state
Editor's note: This is the second of a multipart series on Tina Kotek – her past and her future – as well as where her political ambitions might take her
.
Tina Kotek earned her Masters degree in International Studies at the University of Washington, which made her a natural as Speaker of the House of Representatives to cochair the Oregon-China Sister State Committee, having the purpose to host and entertain delegations visiting from and to the provinces in China, and to promote exports to China and Chinese investments within Oregon. The Oregon China Sister State Relations Council president is Lan Jin. Lan is the principal of a business consultant company called Octaxias. Although the company boasts of helping thousands of business owners access the Chinese markets, only high-profile names are mentioned on its website. The company's "
Latest News
" page includes Speaker Kotek pictured with Lan after arranging her trip to China in 2014.
Almost as soon as Kotek was selected Speaker, debate over the Columbia River Cross plagued the state. She was the legislative lead on the project accused of stonewalling the public from receiving honest answers when figures did not add up. She
defended not listening
to public comments over the controversy of the $10 billion price tag attached to a state-of-the-art bridge design. Her excuse was that the public views were wrong, but as time revealed, they were right. She states she wanted to make the project the best it could be, but when Washington State wouldn't share in funding, Kotek supported a plan called the "
Oregon Only CRC
" plan.
In Kotek's
biography
on the legislature website, she claims she led the way to a historic investment in the state's transportation infrastructure package --
HB 3055
-- a 10-year $5.3 billion bill that will increase gas taxes to 40 cents by 2024. However, she voted no on the bill explaining, "it does not include a requirement for ODOT to "right-size" projects...of congestion management. ...does not include community workforce or project labor requirements..." She does claim, "this bill adopts many provisions from my efforts," even though she voted no.
A D V E R T I S E M E N T

A D V E R T I S E M E N T
Her biography goes on to say she made the first-ever statewide investment in public transit, and created a fund to help individuals purchase zero-emission vehicles. It is blatantly clear her shepherding of the 2017 Transportation Package has paved the way for tolls, used as congestion pricing, as well as the vehicle mile tax among other things.
The whole idea of zero emissions has been designed around inducement. Promoting electric vehicles through tax credits for vehicles purchases and recharging sites. She directed her caucus to pass
HB 2165
along party lines authorizing electric companies to recover costs from retail consumers for infrastructure to support transportation electrification, and increases manufacturer's suggested retail price for hydrogen fuel-powered light-duty zero-emission vehicles to qualify for standard and Charge Ahead zero-emission and electric vehicle rebates.
On party voting lines, Kotek moved her caucus to pass electric vehicle tax credits and requires State Parks and Recreation Department to allow for installation of public electric vehicle charging stations in
HB 2290
Speaker Kotek's agenda to push electricity leaves an uncertainty if electric companies will be able to guarantee enough energy to supply the state continuously.
--Donna Bleiler
| | |
| --- | --- |
| Post Date: 2021-09-03 17:03:58 | Last Update: 2021-09-03 17:11:32 |
"We will resist unconstitutional mandates"
The
Malheur County Sheriff
has release a statement in response to Oregon Governor Kate Brown's recent demands that everyone in the State of Oregon must wear a mask both indoors and outdoors, whether vaccinated or un-vaccinated for Covid-19, and vaccination mandates.
"Malheur County is a great place to live, work, and visit. The Malheur County Sheriff's Office is proud to be a part of creating the high quality of life that we enjoy here."

For the above stated reasons, I feel it necessary to write this letter in reference to protecting the freedoms and liberties that are granted to all U.S. citizens by the Constitution of the United States of America.

The citizens of Malheur County are good hard working free-thinking people who possess a high degree of common sense and a solid educational foundation.

All of the alleged science that has been evolving from State and Federal agencies has apparent political ideations that our Malheur County population has has seen through from the beginning. That in no way means that we take this pandemic lightly. We all have friends and relatives who have suffered as a result of this horrible disease. However, that does not equate to a governmental ability to mandate that an individual or a population of people must forgo their freedoms or liberties. With that degree of common sense come the ability to make rational decisions to stay home when ill, wash hands and stay away from obviously ill people. We all learned that from childhood and do not need to be politically parented. Every citizen should enjoy the liberty to choose for themselves the best actions to take. It is not government's place to mandate such things as the wearing of masks, or the need fore vaccinations. These should be personal choices and no-one else's business. At some point people have to realize there are consequences for their choices.

If we are truly interest in the health of our citizens we must also look at the damage unnecessary mandates have caused by creating anxiety and mental health issues of those who are now faced with taking a vaccination they do not believe to be safe or lose their livelihoods.

As elected Sheriff of Malheur County I believe that it's not the government's job to protect our health. It's the government's job to protect our Rights, Freedoms, and Liberties. It's each of our job to protect our own health.

"When you trade liberty for safety, you end up losing both." (Ben Franklin)

It is important to remember that "the Constitution of the United States was not written to restrain the citizen's behavior. It was written to restrain the government's behavior." (Rand Paul)

It has become very apparent that certain governmental heads have used this pandemic to enact emergency procedures and are testing the waters of tolerance from the loss of freedom to alleged safety. I agree with our citizens that these mandates do not fall within the superior mandates of the Constitution of the United States, which I am sworn to follow above lower orders of (other) elected officials.

Please be advised that the Office of Sheriff in Malheur County will not be a source of enforcement for your mask or vaccination mandates. Furthermore, we will resist future unconstitutional mandates.

Respectfully,

Sheriff Brian E. Wolfe
--Staff Reports
| | |
| --- | --- |
| Post Date: 2021-09-03 15:27:09 | Last Update: 2021-09-03 16:43:56 |
Read More Articles