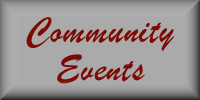 Post an Event

Save Our State Rally
Saturday, October 8, 2022 at 12:00 pm
2022 Midterm Candidate Rally
Front Steps of the Oregon Capitol

School Choice Event
Tuesday, October 11, 2022 at 6:00 pm
CISC Presents: Donna Kreitzberg with Education Freedom for Oregon will be here to update us on the initiative she is working on for School Choice.
Conservative Alliance Headquarters
2562 S Santiam Hwy, Lebanon Oregon

Polk County Conservative Candidate Potluck & Forum
Wednesday, October 12, 2022 at 5:30 pm
Please join us to hear from candidates & enjoy fellowship & networking with like-minded friends. Invited candidates include city council, mayor, legislative, governor, & congressional races. Coffee, lemonade, and water provided; please bring a dish to share. 3215 Independence Hwy, Independence OR Questions? Please contact Kathy Freeborn Hadley @ 503.559.5901 or kathyfree17@gmail.com
3215 Independence Hwy, Independence OR Questions? Please contact Kathy Freeborn Hadley @ 503.559.5901 or kathyfree17@gmail.com


Oregon General Election
Tuesday, November 8, 2022 at 8:00 pm
Statewide

Oregon Legislature Interim Committee Meetings
Wednesday, December 7, 2022 at 8:00 am
Legislative Committee hearings
Oregon Capitol

Oregon Legislature Interim Committee Meetings
Thursday, December 8, 2022 at 8:00 am
Legislative Committee hearings
Oregon Capitol

Oregon Legislature Interim Committee Meetings
Friday, December 9, 2022 at 8:00 am
Legislative Committee hearings
Oregon Capitol
View All Calendar Events
Monoclonal antibody treatment authorized for emergency use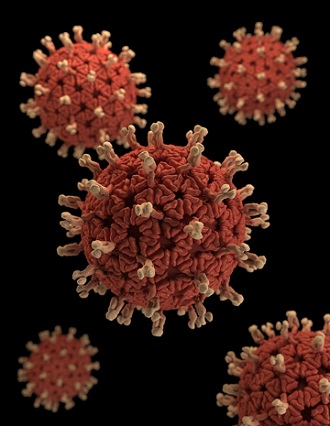 Since the COVID outbreak began,
more treatments have become available
to reduce the severity of COVID-19 in those who have become infected.
Monoclonal antibody (mAb) treatments are one such form of treatment that have been authorized for emergency use in the United States. The
Oregon Health Authority (OHA) has stated
that it is indeed a valid treatment.
What is a monoclonal antibody?
An antibody is a protein that our bodies naturally create to fight off infection. Monoclonal antibodies are proteins developed in a lab in order to fight off infections that our bodies aren't familiar with, like COVID-19.
mAb treatment
Early evidence suggests that mAbs administered by an infusion or an injection can reduce the amount of COVID-19 virus present in someone infected with COVID-19. By doing so, mAbs can prevent hospitalization due to COVID-19 and prevent the disease from progressing any further in those treated.
It's important to note that mAbs can only treat an existing COVID-19 infection.
If you have concerns or questions about this treatment, your health care provider can answer your questions.
You can read more about mAB treatment on the Oregon Health Authority (OHA)
blog
.
--Bruce Armstrong
| | |
| --- | --- |
| Post Date: 2021-07-24 15:19:45 | Last Update: 2021-07-24 15:32:30 |
People don't feel safe in Oregon's largest city
The Portland Police Bureau will be adding resources to the downtown area this weekend following a tragic shooting on July 17th in which 18-year-old Makayla Maree Harris was killed and six people were injured.
The Enhanced Community Safety Team (ECST) will have investigators on duty and in uniform and working with FBI Agents throughout the coming weekend.
They'll act as a high visibility presence in the community, aimed at deterring those who are considering committing crimes. They will coordinate with on-scene supervisors to respond to crimes, gather information, witness statements, and evidence, and immediately follow-up on leads.
The FBI will provide investigative support and look for any appropriate nexus to federal crimes.
In addition, during early morning hours, officers from the North and East Precinct will be reassigned to Central Precinct to provide additional resources.
According to PPB, calls to 911 in those precincts will be prioritized for ones that present a danger to life safety. Lower priority calls may not be answered until resources are available.
The PPB
released a statement asking
the community if possible, to report incidents
online
, or, try calling at a later time.
"Last week's tragic shooting reverberated throughout the community," said Chief Chuck Lovell. "We are seeing almost nightly violence, but as things open up, we want people to feel safe, as they come downtown and gather in the Entertainment District. We are trying to use our resources effectively in order to accomplish this while also responding to 911 calls.
--Bruce Armstrong
| | |
| --- | --- |
| Post Date: 2021-07-23 11:21:15 | Last Update: 2021-07-23 11:33:45 |
For some, there is a trust issue

A Marion County woman
exposed an election problem
in Marion County. Marion County Elections never answered her question as to why she kept getting sent ballots to vote when she was not a US citizen. Legal immigrants come to this country understanding the value and strength in the United States Constitution that generations of Americans do not know now due to the government public school system run by the teachers' unions. This story is valuable because this woman has documents, it is not just her word.
2021 is the year United States citizens and legal immigrants across the nation peer into the election process that probably has not happened in one hundred years. Oregonians are meeting, talking, they are on social media including platforms that Facebook, Twitter, and YouTube CEOs cannot take down. The more corporate Tech America and mass media America (six corporations own most of the media companies) attack Americans and legal immigrants the more determined constitutional justice warriors get.
Most concerning in Oregon's Secretary of State Shemia Fagan's run for this office which morally and constitutionally should be managed in a non-partisan manner, but her campaign doorhanger made it look like she was running against the President of the United States, Donald J. Trump.
What many found appalling was the lie on Fagan's doorhanger, that in spite of the numerous rallies Trump held that turned out hundreds of thousands of citizens from all political parties and legal immigrants, Shemia's doorhanger said Trump did not want Americans to vote. Much of the funding for her campaign was provided by public employee unions, such as SEIU 503. Many have a question in Oregon whether unions like SEIU and PAT, the Portland Association for Teachers, are the real candidates and not the candidates themselves.
For some, there is a trust issue with Oregon state government that must be resolved before the 2022 election.
--Margo Logan
| | |
| --- | --- |
| Post Date: 2021-07-23 08:54:49 | Last Update: 2021-07-21 21:15:12 |
A convention of Precinct Committeepersons will be called
State Representative Gary Leif (R-Roseburg) died today after a battle with cancer.
Oregon House Republican Leader Christine Drazan released the following statement following the news of Oregon Representative Gary Leif's passing:
"I am deeply saddened by the unexpected loss of our friend and colleague Gary Leif. Gary's sense of humor, his commitment to bipartisanship and his love of family and community marked his service in the Oregon Legislature.
I am grateful for my time working directly with Gary. His energy and enthusiasm accomplished great work for his district, and he will be sorely missed.
Not only was he a valued colleague, but he was also a mentor and supporter within our caucus. He would frequently check on members to see how they were doing and provide helpful advice. His patient and humble demeanor was a constant and positive presence, especially for freshmen legislators looking for guidance in their new roles.
On behalf of the House Republican Caucus, we send our deepest condolences to Gary's wife Carol and his family."
Senate Republican Leader Fred Girod (R-Lyons) issued the following statement:
"It was an honor and a privilege to work with Representative Leif over the last several years. It was a pleasure to serve with him on the Ways and Means committee this last session. He was an honest and hard-working representative for the people of Southern Oregon. His common-sense approach to issues was a bright spot in the legislature, one that will not be easily filled. I am praying for his wife, family, and friends during this difficult time."
A convention of the Republican Precinct Committeepersons living in House District 2 from the counties of Douglas, Jackson and Josephine will be called by the Oregon Republican Party to nominate between three and five nominees to present to those county commissioners for the appointment of his successor.
--Staff Reports
| | |
| --- | --- |
| Post Date: 2021-07-22 15:20:53 | Last Update: 2021-07-22 15:46:07 |
This is the latest in an attempt to turn an industry advocate into an environmental group
Secretary of State Shemia Fagan has released an audit of the Oregon Forestry Resources Institute. The Secretary of State has been criticized by many for putting her partisan thumb on the scales and this audit is seen by them as a partisan attack on the industry.
OFRI has been targeted with increasing scrutiny in recent years from a coordinated effort by political interests seeking to abolish or seize control of the forest industry in Oregon. The audit incorrectly characterized OFRI as a government agency rather than what it is: a body funded by private landowner dollars created to educate the public on the responsible management of Oregon's largest renewable natural resource.
OFRI provides vital services for the forestry industry, just like other commodity commissions. Included in the audit are overreaching recommendations for legislative changes which exceed the appropriate scope of the Secretary of State's audit function. These include stacking OFRI's membership with environmentalists that lack knowledge of practical forestry, limiting the number of people with working experience.
"This audit is just another attempt to give a patina of legitimacy to efforts to remake OFRI into another taxpayer-funded environmental advocacy group," said Senate Republican Leader Fred Girod (R-Lyons). "All one has to do to see through that is read the report. The Secretary of State uses debate around legal language to justify completely reclassifying OFRI as a government agency. That's simply a power play to get more control over the forest products industry. I will be introducing legislation in the 2022 short session to clarify OFRI's purpose and ensure that they are treated the same as any other commodities commission. Oregon's economy depends on a vibrant forestry industry."
A D V E R T I S E M E N T
A D V E R T I S E M E N T
"OFRI promotes the responsible management of Oregon's forests in order to support 50,000 family-wage jobs while reducing the potential for catastrophic wildfires," added House Republican Leader Christine Drazan (R-Canby). "This audit is another attempt in a coordinated effort by political interests who want to end the timber products industry in Oregon. They are fundamentally opposed to continuing our legacy as a global leader in sustainable forestry practices. This will put more families and communities at risk from unnaturally large wildfires. Turning our backs on our natural environment by neglecting our forests is not an Oregon value. In fact, it's the worst thing we could do."
--Staff Reports
| | |
| --- | --- |
| Post Date: 2021-07-21 18:44:08 | Last Update: 2021-07-22 09:52:47 |
Does Oregon have a candidate not easily labeled?
For parents interested in the protection of their children from child sex trafficking, with their concerns about the Oregon public schools and the teachers' unions, parents may be interested in the breaking news that Nicholas Kristof, a two-time Pulitzer Prize winning journalist with the New York Times, is considering running for governor of Oregon. Parents might want to make a summer reading program out of reading his books. Who is he really?
In 2013 Kristof was named an International Freedom Conductor by the National Underground Railroad Freedom Center for his work exposing human trafficking and linking it to modern slavery.
In a 2021 New York Times essay, Kristof wrote he favors education reform more than teachers' unions do, although he expressed some of the best states with good public schools were because of their teachers' unions. Given that Oregon has one of the worst public-school systems in the nation, how will Kristof speak to that in Oregon?
Kristof who is a self-described Progressive, citizens will want to look at who he associates with and what he writes about which can be illuminating as to whether Oregon citizens might consider him to be a good or not good choice for all the citizens of Oregon. Will Kristof bring his international human trafficking journalistic investigation skills to Portland, Oregon? That would be a story worth following.
Kristof's newest book
Tightrope: Americans Reaching for Hope
had one reviewer commenting,
"In short, one has one very good book powerfully evoking the lives of the desperate poor together with a boring book of rather tired and banal policy recommendations that could be pulled verbatim from the Democratic 2020 platform."
With President Obama's book,
The Audacity of Hope
, and Bill Clinton's video
The Man from Hope
, some may see Kristof's book as a kind of strategy for a bigger office as sthe repeat pattern is recognizable as the usual Democratic pattern of the use of hope.
Given that some of Kristof's focus, his work, his books coincide with President Donald J. Trump's executive orders and work on child sex trafficking, human trafficking, the working class, and illegal immigration it will be interesting to see how the Democratic National Central Committee reacts to Kristof "considering" a run for governor in Oregon.
Nicholas grew up on a sheep and Cherry farm in Yamhill, Oregon and has been back in Oregon for a few years. Their farm is now a vineyard.
With 38% of Oregonians registered as non-affiliated for voting purposes will the major and minor political parties and candidates do anything different next year to draw those voters to their candidates? Or will the usual playbooks be brought out and repeated?
--Margo Logan
| | |
| --- | --- |
| Post Date: 2021-07-20 20:46:43 | Last Update: 2021-07-20 21:31:26 |
For now, at least
The Oregon State Capitol has been closed for 16 months under safety measure against COVID-19. Now, Senate President Peter Courtney and House Speaker Tina Kotek are trying to justify the closure.
"Last March, we consulted with infectious disease doctors and public health officials about what changes were needed to reduce the risk of COVID-19 transmission in the Capitol. In the end, we made the very difficult decision to limit Capitol entry to legislators, essential staff, and members of the press."
But what has changed? Last March 31 there were 67 COVID-19 cases and 17 hospitalized. On July 12, the day of their statement, there were 251 cases and 97 hospitalized. Have their experts changed their position after 16 months of viewing other states fairing better with no closures?
They seem to be relying on a vaccine to stop the spread, even though there is developing evidence that the vaccine doesn't prevent a person from getting COVID-19. Still Senate Courtney and Representative Kotek say: "Over 70% of Oregonians 18 and older are now vaccinated against COVID-19 and community spread has reduced considerably. We are extremely grateful to Oregonians for stepping up to help beat this pandemic. With new guidance from the Oregon Health Authority and the lifting of county risk levels, we are excited to expand entry to the Capitol today to include members of the public."
Oregonians are to be congratulated for enduring the lose of life, jobs, homes, and a good education for their children. And please don't look at us for your lose. "The last year has been extremely hard on our state. Oregonians have suffered devastating wildfires, an ice storm, a historic heatwave, and extreme drought. Through it all, we have battled a global pandemic that has dramatically changed our daily lives," say Courtney and Kotek.
Due to the ongoing Capitol Accessibility, Maintenance and Safety project, certain areas in the Capitol will continue to be under construction during the coming months. Access to the Senate and House wings will be limited to construction personnel only until December 2021. The State Street entrances and front steps will also be temporarily closed for construction. Visitors can use the North ADA entrances to enter the building.
A D V E R T I S E M E N T
A D V E R T I S E M E N T
The
Oregon State Capitol Visitor Services
staff will be bringing back many of the services they provide for visitors over the next few weeks:
The Capitol Store will be open from 10:00 a.m. until 3:00 p.m. for the next few weeks. Visit their website or Facebook page for updates.
Capitol tours will be self-guided for the week of July 12th.
Guided tours will be offered daily at 11:00 a.m. and 2:00 p.m. beginning July 19th. Beginning mid-August, guided tours will be expanded to four tours per day.
Tower tours will resume in 2022.
With such a promise, and without another 'emergency', we can look forward to full access for the 2022 legislative session.
--Donna Bleiler
| | |
| --- | --- |
| Post Date: 2021-07-20 18:15:21 | Last Update: 2021-07-20 18:22:58 |
Up to 60 vehicles and 40 tents per site
The City of Eugene has been working on
identifying and creating new, temporary managed homeless zones
across the city where people who identify as homeless can park their vehicles or sleep in tents.
The City and Eugene Area Chamber of Commerce staff have been working the last few months on outreach to those neighborhoods and adjacent property and business owners around potential sites to gather input on those possible locations.
On April 28, the City Council approved an ordinance that allows
"Safe Sleep Sites"
to accommodate more tents or vehicles than previously allowed by City Code, up to 60 vehicles and 40 tents per site.
Working with Lane County and the Eugene Area Chamber of Commerce, City of Eugene staff have been conducting a comprehensive review of potential locations for sites including publicly owned property and private land.
In all, staff have reviewed more than 300 potential locations. Potential locations were generated by reviewing properties currently owned by the city and county, properties listed for sale or lease on public real estate sites and submissions from community members and elected officials. Criteria including accessibility, site size, shape, natural features, proximity to social services, public transit and other community resources were used to narrow the sites to the most suitable. A list of 12 privately owned sites was further refined based on the criteria. Locations currently being considered include:
11th and Garfield
W. 11th and Greenhill
151 River Ave
6th and Chambers
6th and Filmore
2nd and Cleveland
Hwy 99 and Roosevelt
422 Stevenson Way
The City is also considering sites on publicly owned land including Chase Commons Park at Garden Way and Commons Drive, 2nd and Garfield, and River Road Station at River Rd. and Beltline. Additional sites will continue to be vetted.
With the outreach phase having begun, staff have collecting additional information on these sites from the community. Working with the Eugene Area Chamber of Commerce, the City will continue reaching out for input from adjacent neighbors and businesses, service providers, and neighborhood associations. More information on the Safe Sleeping sites is available on
the City's website
. There is also an email address,
unhousedservices@eugene-or.gov
where community members can share their input on the pros and cons of potential sites.
City staff have held a series of
meetings and work sessions
with social service providers to discuss site management, site amenities and layout, referral processes, and services for new sites. The Eugene City Council on Monday, April 26, unanimously approved a plan and strategies to address vehicle camping through parking restrictions in commercial/industrial areas.
Once Council approves a site, another round of outreach will be conducted to share information with neighbors and stakeholders on the site's selection, its management plan, steps being taken to address concerns heard from the community, and contact information for the site.
Currently, the City anticipates opening the safe sleep sites by fall 2021. People staying at the two large temporary camps, 13th Avenue and at Washington Jefferson Park, will be prioritized and have the option to move into the new safe tent sites once they're established. People living in their cars in industrial areas will have the opportunity to move into the safe vehicle sites.
Through the City's partnership with Lane County, a number of other actions are also underway, including expanding rapid rehousing programs, and tenancy supports.
--Bruce Armstrong
| | |
| --- | --- |
| Post Date: 2021-07-20 15:42:47 | Last Update: 2021-07-20 16:17:10 |
OLCC to implement new regulatory responsibilities
The
Oregon Liquor Control Commission (OLCC)
has approved penalties in several stipulated settlements for violations committed by recreational marijuana licensees, placed restrictions on three recreational marijuana licenses, and approved a temporary rule adjusting a Cannabis Tracking System requirement.
Oregon lawmakers approved a series of bills that will continue the transformation of the OLCC's regulatory responsibilities from an agency focused on oversight of the alcohol industry to a regulator engaged in consumer protection of alcohol and cannabis products, control of adult intoxicants, and upholding public health and safety laws.
The agency's evolving mission is reflected in a law changing the agency's name to the Oregon Liquor & Cannabis Commission that takes effect August 2, 2021.
The OLCC also provided technical support to legislators working to curb illegal hemp and marijuana production and bring hemp produced intoxicating products under stricter control.
Currently Delta-8-THC, which is chemically extracted from hemp, can be sold to anyone regardless of age at neighborhood convenience stores.
House Bill 3000
requires the OLCC to keep THC products away from kids. HB 3000 also directs OLCC to work the Oregon Department of Agriculture and other state and local government agencies to crack down on illegal cannabis grows.
"What's going on in southern Oregon with the cartel takeover of cannabis growing through the guise of hemp and our role in being able to enforce that is all incredibly important," said OLCC Executive Director Steve Marks. "We and our partners are poised to begin eradicating this illegal activity, to bring stability to disrupted communities starting in Jackson and Josephine counties, and to ensure that our legal, licensed, tax-paying cannabis licensees aren't being undermined by illegal market activity."
The legislature approved the OLCC's plan to modernize its licensing system and alcohol distribution and tracking infrastructure, approving funding for information technology upgrades and a new consolidated warehouse. Even before the pandemic distilled spirits sales have grown steadily year-over-year straining the existing capacity at OLCC's two warehouses. The OLCC has been laying the groundwork to acquire a new warehouse for more than a year.
"Where this agency has to go, we really have to help all of our licensees," said Marks. "The hospitality industry, alcohol and cannabis move on to post-Covid recovery. We've got a lot of challenges there for the industry next two years. To make sure Oregon's economy is strong and we do our part with that with the resources given to us."
Commissioners ratified the following violation fines and suspensions based on stipulated settlements (detailed information on specific cases can be found on the
OLCC website
).
--Bruce Armstrong
| | |
| --- | --- |
| Post Date: 2021-07-19 12:52:28 | Last Update: 2021-07-19 13:06:40 |
Confederated Tribes and Federal government working together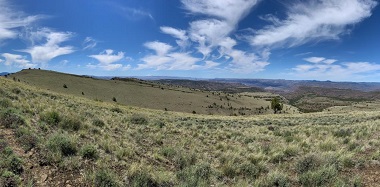 After twelve years of collaboration, the Bureau of Land Management (BLM) has
completed a land exchange
with the Confederated Tribes of Warm Springs Reservation of Oregon (CTWSRO), with support from the Bonneville Power Administration (BPA). The Pine Creek/Spring Basin Land Exchange was authorized in the
Omnibus Public Land Management Act of 2009
, to consolidate both tribal and Federal lands.
As part of the exchange, the BLM conveyed approximately 4,200 acres to the CTWSRO. The BLM acquired roughly 4,500 acres, adding over 2,700 acres to federal ownership within the Spring Basin Wilderness Area (SBWA) and over 2.25 miles of federally managed river frontage along the John Day River.
The CTWSRO owns and manages the 34,012-acre Pine Creek Conservation Area (PCCA) adjacent to the newly designated SBWA. The Federal lands being conveyed to the CTWSRO are within the 10 million acres ceded to the United States by the CTWSRO in their
1855 Treaty
. With this exchange, the CTWSRO will be able to incorporate the BLM parcels, currently scattered throughout the PCCA, into their conservation area and manage them for fish, wildlife, and watershed mitigation purposes in collaboration with the BPA under an approved conservation easement and management plan.
The completion of this exchange seems to show a coordinated effort by the BLM, the CTWSRO, and the BPA to work together toward the goal of providing for more efficient land management for all agencies and an increased benefit to the public who enjoys these lands.
--Bruce Armstrong
| | |
| --- | --- |
| Post Date: 2021-07-19 10:08:31 | Last Update: 2021-07-19 10:39:08 |
The event is expected to generate $11 million in economic impact
More than 2,000 athletes and their supporters from around the world are heading to Salem for Ironman's latest endurance competition.
Ironman 70.3 Oregon will take place on Sunday, July 25, 2021, beginning at 6:00am in Riverfront Park.
For decades, Ironman events have attracted athletes to compete against each other and the grueling course itself. This year's Ironman 70.3 Oregon consists of a 1.2-mile swim down the Willamette River from Minto-Brown Island Park to Riverfront Park, followed by a 56-mile bike ride South on River Rd. S. towards the Ankeny Natural Wildlife Refuge, and finishes with a 13.1-mile run from Riverfront Park through Minto-Brown Island Park and back.
The city and their partners in tourism, including Travel Salem, are hosting Ironman 70.3 Oregon, which is expected to generate approximately $11 million in economic impact for the Salem region. Details about the course, including maps, volunteer opportunities, and information about park and street impacts, can be found at
Ironman 70.3 Oregon
.
The areas surrounding the more than 70-mile race course will remain open to the public but significant crowds and limited parking should be expected. Several road closures are planned and signs are posted in these areas warning drivers of the traffic impacts that may occur throughout the day.

--Donna Bleiler
| | |
| --- | --- |
| Post Date: 2021-07-19 09:35:27 | |
The result should make it harder for Democrats to bring knee-jerk lawsuits
Secretary of State Shemia Fagan
released an emotional audio statement
on the official Secretary of State website where she decried the US Supreme Court's decision without citing what Brnovich vs DNC entailed. The National Review
presented some details
on what the decision entails:
"The decision is a positive step for the rule of law and a setback for lawsuits that hamstring states from running efficient elections."

"The two Arizona laws were challenged under Section 2 of the Voting Rights Act, 52 U.S.C. § 10301, and under the 15th Amendment's ban on intentional race discrimination in voting. The result should make it harder for Democrats to bring knee-jerk lawsuits over every change in voting laws without showing that they present a genuinely discriminatory obstacle to the overall opportunity to vote. The Court also made clear that a Section 2 case cannot be based on attacks on the purpose or intent of the legislators without showing that there was, in fact, a discriminatory effect on the opportunity to vote."
The Legal Information Institute at the Cornell Law School
notes the gains
made by the State of Arizona:
"Helen Purcell, in support of Arizona, argues that over the years Arizona has taken considerable steps in their voting rights laws to assure ease of voting and equal opportunity for all citizens. From absentee voting, early voting, accommodations for those with disabilities, and emergency voting, Purcell maintains that Arizona has done its duty to assure accessible voting for all its citizens. The Republican Governors Public Policy Committee, in support of Arizona, agrees that Arizona's laws serve to make voting easier and secure, and do not result in discrimination of any particular racial group. Indeed, RPPC claims that as Arizona's population has increased, its voter turnout has steadily kept pace which shows that voter disenfranchisement is not an issue. But allowing third-parties to collect votes, RPPC contends, would take away the integrity of secure voting and serve to devalue the system"
Secretary of State Shemia Fagan's passionate statement gave no details as to how this US Supreme Court decision effects or impacts citizens voting in Oregon. Some citizens believe the Secretary of State's office should not be a partisan office but should be managed for the benefit and rights of all Oregonians.
Oregon counties have yet to weigh in as to how this will affect or will not affect how each county runs their elections.
--Margo Logan
| | |
| --- | --- |
| Post Date: 2021-07-19 09:13:18 | Last Update: 2021-07-19 09:35:27 |
Read More Articles