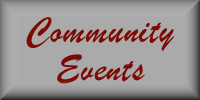 Post an Event

St. Paul Rodeo
Thursday, June 30, 2022 at 9:00 am
Hundreds of community volunteers work shoulder to shoulder for months each year to put this traditional show together, and we welcome the world to St. Paul for five days filled with color, action, excitement, and something for everyone. So, head on out to St. Paul for a fun-filled experience during our 86th annual 4th of July rodeo celebration of the American cowboy and our western lifestyle!

www.stpaulrodeo.com

Mark your calendars now and join the fun at the 86 th Annual St. Paul Rodeo June 30, July 1,2,3, & 4, 2022.
St. Paul, OR

2022 Lincoln County Fair
Friday, July 1, 2022 at 10:00 am
FREE ADMISSION * July 1-3 * Newport, Oregon

Join Us for an Old-Fashioned 4th of July Celebration!
Details & event calendar: www.thelincolncountyfair.com
1211 SE Bay Blvd Newport, OR 97365

Marion County Fair
Friday, July 8, 2022 at 10:00 am
2022 Marion County Fair July 8-10, 2022 Friday: 10am – 11pm Saturday: 10am – 11pm Sunday: 10am – 6pm
Oregon State Fairgrounds 2330 17th ST NE Salem, OR 97301

Linn County Fair
Thursday, July 14, 2022 at 10:00 am
Linn County Fair July 14 - 16 2022
Linn County Expo Center 3700 Knox Butte RD E Albany, OR 97322

World Athletics Championships
Friday, July 15, 2022 at 8:00 am
The World Athletics Championships are coming to Eugene this summer (July 15-24 2022), the first time in history that the championships will be held in the United States. This mega-sporting event will showcase the best track and field athletes in the world. The event will bring 2,000 athletes from more than 200 nations, all competing for 49 gold medals. About 20,000 to 25,000 attendees are expected per session, with most days hosting two sessions (both morning and afternoon).
Eugene

Lane County Fair
Wednesday, July 20, 2022 at 11:00 am
Lane County Fair JULY 20 - 24, 2022 11:00am - 11:00pm
Lane Events Center 796 W 13th Ave, Eugene, OR 97402

Coos County Fair& Rodeo
Tuesday, July 26, 2022 at 8:00 am
Coos County Fair and Rodeo July 26 - 30, 2022
Coos County Fairgrounds 770 4th St, Myrtle Point, OR 97458

Malheur County Fair
Tuesday, August 2, 2022 at 10:00 am
Malheur County Fair August 2-6th
Desert Sage Events Center 795 N.W. Ninth St. Ontario, OR 97914

Union County Fair
Wednesday, August 3, 2022 at 10:00 am
Union County Fair August 3-6th 2022
3604 N 2nd St, La Grande, OR 97850

Yamhill County Fair & Rodeo
Wednesday, August 3, 2022 at 7:11 pm
Fair and Rodeo August 3-6, 7 am - 11 pm. Wed. Nitty Gritty Dirt Band; Thur. Jo Dee Messina; Fri. Shenandoah; Sat. Night Ranger Kids rides Adults $12 Kids $6 Exhibits; Demolition Derby Saturday 168th Annual; Oregon's oldest Fair
Yamhill County Fairgrounds

Baker County Fair
Sunday, August 7, 2022 at 10:00 am
Baker County Fair August 7 - August 13
Baker County Fairgrounds 2600 East Street Baker City, OR 97814

Umatilla County Fair
Wednesday, August 10, 2022 at 10:00 am
Umatilla County Fair Aug. 10th-13th, 2022
1705 E. Airport Rd. PO Box 94 Hermiston, OR 97838

CLACKAMAS COUNTY FAIR & RODEO
Tuesday, August 16, 2022 at 10:00 am
CLACKAMAS COUNTY FAIR & RODEO August 16-20, 2022 10am - 10pm
Clackamas County Events Center 694 NE 4th Ave. Canby, OR 97013

Oregon State Fair
Friday, August 26, 2022 at 10:00 am
Which part of the Oregon State Fair are you most excited for? We'll keep adding to the fun all summer long!
Salem, Or

Oregon General Election
Tuesday, November 8, 2022 at 8:00 pm
Statewide
View All Calendar Events
"The best way to bring down the cost of housing is to increase the stock"
Senator Tim Knopp (R-Bend) has carried
SB 458
on the Senate floor. Co-sponsored with Sen. Lew Fredrick (D-Portland), the legislation would expand homeownership opportunities for Oregonians.
In 2019, to increase the stock of housing to make it more affordable, the legislature passed
HB 2001
which expanded middle housing construction in single-family neighborhoods.
HB 2001
did not address regulatory barriers to selling those new units. Local ordinances currently create a patchwork of regulations on the sale of middle housing.
SB 458
will create a statewide standard for the sale of middle housing in the communities implementing
HB 2001
.
Senator Tim Knopp released the following statement:
"The best way to bring down the cost of housing is to increase the stock of housing built at affordable cost. This bill adds to the work we did in 2019. We know that one of the best ways to build intergenerational wealth is through homeownership. This legislation will ensure more people have access to buy homes, especially first-time homebuyers."
The bill has passed both chambers and now awaits the Governor's signature.
--Staff Reports
| | |
| --- | --- |
| Post Date: 2021-05-17 18:01:09 | Last Update: 2021-05-17 18:02:38 |
Democrats hold hostage a bill to return it to them
Today marks the deadline for Oregonians to file their income taxes. This year, money that was meant to give people relief during the depths of the pandemic will now end up in the hands of Democrats who control the government.
According to an analysis from the Legislative Revenue Office, approximately 870,000 middle-class Oregonians will be sending an estimated $160 million of their stimulus checks to the state. An average family of four could see their income taxes increase by nearly $300 because of the loophole, instead of it going to pay the bills.
"Tax Day is here and Democrats are coming for your stimulus checks.
SB 842
would exempt stimulus checks from taxes, but it appears it is being held for ransom. We must move quickly to pass this bill to return this money to where it belongs: Oregonians' pockets," Senator Anderson (R-Lincoln City), author of the legislation, said.
Under
SB 842
, the Department of Revenue would send refund checks to affected Oregonians for the amount of excess taxes they paid for simply receiving a stimulus check in the 2020 tax year. It would also exempt the most recent $1,400 stimulus payment and any future ones from 2021 taxes by creating a tax credit.
SB 842
is currently sitting in the Senate Finance and Revenue Committee where it is being blocked by Senate Democrats. After an initial public hearing, Senate Democrats have signaled that they are holding the bill hostage as a negotiating tool with Republicans, despite holding supermajorities in both chambers of the legislature.
"Good bills should pass. Oregonians deserve to keep all their stimulus checks. With Oregon swimming in federal bailout money, there is no reason to be 'nickel and diming' working Oregonians.
"This bill has bipartisan support. Congressman DeFazio supports exempting stimulus checks from taxes, but Governor Brown and the Democrats want the money to fund their extreme Portland agenda. It is not right to be using Oregonians' stimulus money as leverage for political gain," Anderson said.
--Staff Reports
| | |
| --- | --- |
| Post Date: 2021-05-17 15:41:08 | Last Update: 2021-05-17 15:44:55 |
This most certainly violates some free speech rights.
In case you haven't been paying attention, there is a rift in the Senate Republican Caucus. The dispute started over
SB 554
which was the gun control bill. About half the Senators wanted to deny quorum and prevent the bill from passing.
You'll also remember that back in January, a group of Senators, two sitting and one former, essentially took over the leadership of the Oregon Republican Party. Senator Dallas Heard (R-Roseburg) was elected chair, Former Senator Herman Baertschiger was elected Vice Chair and Dennis Linthicum (R-Klamath Falls) was elected Treasurer.
One of the battles being fought in this war is
SB 865
, introduced by Senators Findley and Hansell, as well as by Democratic Senator Rob Wagner. This raises some questions. Why is he sponsoring a bill that's essentially just a family feud on the other side of the aisle? And, if Wagner is so concerned about conflicts of interest, why does he continue to
serve on the Lake Oswego School Board
?
SB 865
prohibits a person from simultaneously serving as holder of state office and as officer of state central committee of political party and establishes fine of up to $250 per day for violation. This, of course, is targeting what is going on in the Republican party.
Senator Hansell
penned an op-ed
in which he claims to want to root out conflicts of interest, but why just stop at party officials? Certainly Rob Wagner has much more of a conflict of interest in voting for billions of dollars to go to school districts, upon one board he serves, than Dallas Heard who controls little, either as a Senator or as a party chair.
Two former Republican Senators are now caucusing as Independents. The scorecard looks like this:
| | |
| --- | --- |
| Dallas Heard (R) | Fred Griod (R) |
| Dennis Linthicum (R) | Dick Anderson (R) |
| Art Robinson (I) | Lynn Findley (R) |
| Kim Thatcher (R) | Bill Hansell (R) |
| Chuck Thomsen (R) | Bill Kennemer (R) |
| Brian Boquist (I) | Tim Knopp (R) |
The bill is in the Senate Committee on Rules, where it is scheduled for a public hearing and committee vote this week. Assuming it passes the full Seate, it will be interesting to see if the House has any appetite for a bill that is the result of a Senate war and most certainly violates some free speech rights.
--Staff Reports
| | |
| --- | --- |
| Post Date: 2021-05-17 07:38:55 | Last Update: 2021-05-17 11:38:56 |
Officer Involved Shooting
On Wednesday, May 12, 2021, law enforcement officers from the Marion County Sheriff's Office and the Silverton Police Department became involved in a vehicle pursuit of a possible kidnapping suspect.
While in pursuit of the white Ford F150, an occupant in the involved vehicle fired multiple rounds toward police as they traveled through the city of Silverton, Oregon.
The vehicle finally came to a stop on Highway 214 near Forest Ridge Road NE where the suspect exchanged gunfire with involved officers.
The male driver of the Ford F-150 was detained by law enforcement; the female passenger was transported by Life Flight from the scene with life threatening injuries. Multiple police vehicles were struck by gunfire during the incident, no law enforcement officers were injured.
A Marion County Sheriff's Office Deputy and two Silverton Police Officers were involved in the shooting. Pursuant to Marion County Senate Bill 111 protocols, the Oregon State Police will be leading the investigation into the incident and the involved law enforcement officers will be placed on Administrative Leave.
--Bruce Armstrong
| | |
| --- | --- |
| Post Date: 2021-05-16 16:33:38 | Last Update: 2021-05-16 16:46:48 |
Some are eager to exploit the case to further the equity agenda,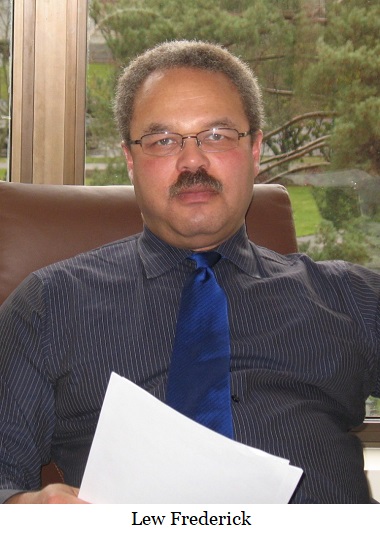 On March 25, 2021, the Oregon State Board of Bar Examiners voted to recommend that the Oregon Supreme Court appoint a special master to investigate the Board's previous recommendation and the current petition from Robert Roosevelt Parker, Jr's Petition
In Re Waiver of various Rules of Admissions
. The
letter requesting
review states, "Mr. Parker has requested a number of remedial waivers related to RFA's that presently would prohibit his admission to the Oregon State Bar. While the Board would normally recommend that these rules be enforced, Mr. Parker's case is entirely unique. He has alleged a number of irregularities against former Board members and the former Board's conduct in his character and review proceeding, which if true, would raise doubt in the findings and recommendations related to his prior application."
On May 4, 2021, Senator Lew Frederick (D-Portland), eager to exploit the case to further the equity agenda, introduced
SCR 22
. This bill asks that the state apologize to Robert Parker for 31 years of suffering injuries and effects of racism and institutional bias that has denied him admission to Oregon State Bar and urges the Oregon Supreme Court to admit Robert Parker to the bar.
In early May, the Oregon Supreme Court issued an order
In re: Robert Parker's Application for Admission to Practice Law in Oregon
directing that application fees be waived and that Mr. Parker's 1990 bar exam passing scores satisfy the exam requirements imposed by Oregon Supreme Court Rules for Admission 8.10. In addition,
"The court directs the Board to assess applicant's current character and fitness to practice law under the normal rules for such assessment. If applicant established the required character and fitness, the Board shall recommend terms of conditional admission needed to ensure applicant's competence to practice law."
Kamron Graham
, president-elect of the Oregon State Bar testified, "the OSB (Oregon State Bar) and BBX (Board of Bar Examiners) are prepared to move forward with a new character & fitness examination."
In other words, the court is saying they aren't going to reopen the 1992 case, and that Parker's petition for application should be judged on his character since that ruling. What are they willing to forget? Multiple reasons were given for not recommending his application for admission to the bar, including impersonation, inconsistent testimony, and omission or misstatement of facts -- you can read the
court record
.
Whether Parker's petition has valid claims or not, we'll never know. But, proving the OSB and BBX decision involved irregularities would mean the Supreme Court committed those same irregularities. But, without a determination, should the state be in the business of apologizing?
It seems the only purpose for
SCR 22
is to exploit a situation and to put pressure on OSB and BBX, regardless of the findings, to make sure Parker is admitted to the Bar for fear of backlash. Should legislation get in the middle of or put pressure on a board trying to make an objective review?
--Donna Bleiler
| | |
| --- | --- |
| Post Date: 2021-05-15 12:10:23 | Last Update: 2021-05-16 09:37:23 |
Tensions are beginning to rival those of about 20 years ago
In the wake of the
Federal Bureau of Reclamation's denial of water to Klamath Basin irrigators
, State Representative E. Werner Reschke is calling on the Oregon Water Resources Department to release the water to the local farmers.
While the Bureau of Reclamation has a the right to store water in Upper Klamath Lake, it has no right to use water from the Upper Klamath Lake — that authority falls to OWRD, to manage the use of that water, per holders of water rights and determined claims. Existing statutory provisions (ORS 540.210) clearly direct OWRD to undertake necessary action when water users are unable to reach agreement pertaining to the ultimate distribution of water. The language found in subsection (2) of this statutory is straightforward:
"(2) The water master shall then take exclusive charge of the ditch or reservoir, for the purpose of dividing or distributing the water therefrom in accordance with the respective and relative rights of the various users of water from the ditch or reservoir, and shall continue the work until the necessity therefor shall cause to exist."
Tensions are beginning to rival those of about 20 years ago when Klamath Basin farmers clashed with tribes and law enforcement.
--Staff Reports
| | |
| --- | --- |
| Post Date: 2021-05-15 11:57:09 | Last Update: 2021-05-15 12:10:23 |
Suspect also burned a power pole
A suspect is facing numerous charges after pushing a woman into traffic, burning a power pole, and fighting with officers.
On Thursday, May 13, 2021 at 2:52p.m., a call came in to police of an area check regarding a suspect seen pushing a woman into the street near Southeast 36th Avenue and Southeast Hawthorne Boulevard.
No officers were immediately available to respond.
22 minutes later, at 3:15p.m., officers were able to clear calls and respond. They were updated that the suspect was throwing trash cans into the street, trying to grab passing cars and busses, and had set a nearby power pole on fire.
Officers located the suspect at Southeast 36th Avenue and Southeast Hawthorne Boulevard and attempted to take him into custody. He fought the officers, biting two of them and trying to break an officer's finger.
They called for additional officers and they were finally able to arrest him.
The investigation revealed that the suspect pushed a 67-year-old woman off the sidewalk into the street, causing approaching cars to brake to avoid hitting her. Officers later learned that the victim broke her wrist during the fall. Officers also located the power pole that was burned by the suspect. The fire was extinguished by community members.
Kenneth A. Church, 39, of Portland, was booked into the Multnomah County Detention Center on charges of Attempted Assault in the Second Degree, Assault in the Third Degree, Assault in the Fourth Degree, Reckless Endangering, Criminal Mischief in the First Degree, Attempted Assault on a Police Officer (3 counts), Interfering with a Peace Officer, Resist Arrest, Reckless Burning, and Disorderly Conduct in the Second Degree.
--Bruce Armstrong
| | |
| --- | --- |
| Post Date: 2021-05-15 07:11:53 | Last Update: 2021-05-15 00:02:16 |
Oregon's largest city grows more dangerous
The city of Portland Oregon has seen escalating violence as of late, largely due to the unruly activities of leftist extremists who have been given free rein of the city by local officials. Many horrific crimes continue to go unsolved, and little justice is being served.
A newspaper delivery driver is in the hospital with a serious gunshot wound after a shooting in the Beaumont-Wilshire neighborhood.
On Friday, May 14, 2021 at 4:06a.m., Portland North Precinct officers were dispatched to a shooting call in the 4400 block of Northeast Shaver Street. They located an adult male victim with a serious gunshot injury. The victim was transported to the hospital by ambulance. His injuries are serious.
The Enhanced Community Safety Team (ECST) responded to investigate. They learned the victim and a female passenger were driving slowly down the street delivering newspapers when a suspect in another vehicle fired at them through the windshield of the unmarked delivery van. The suspect left the scene. No suspect description is being released at this time.
--Bruce Armstrong
| | |
| --- | --- |
| Post Date: 2021-05-14 18:14:46 | Last Update: 2021-05-14 18:23:15 |
Republican Girod offers a solution
Currently in Oregon, the public is still banned from participating in the legislative process at the State's Capitol building in Salem, supposedly due to safety protocols to prevent the possible spread of Covid-19.
The Super-majority party, the Democrats, are taking this opportunity to quickly pass policy legislation that would be slowed down by the presence of the people of Oregon. An imperfect system of remote participation has been hailed as efficient enough replacement by the Democrat leaders, although many critics disagree. The remote process may also be seen as fair and progressive to providing Oregonians a chance to participate and lobby their representatives from a distance.
Now, with the recent announcements of the CDC changing it's guidelines and the lifting of restrictions, many retailers are finally finding ways to go back to normal in a post pandemic Oregon.
The State legislature is slow to react to the news, still barring the people of Oregon from in-person participation. It might be truly progressive now for the state's leader's to let the people of Oregon return to normal, and integrate the traditional legislative process with what we have learned from the remote processes adopted over the last year or so.
A proposal from the Senate Minority Leader, Fred Girod (R-Lyons) would help to potentially restore balance and confidence in Oregon's legislative testifying opportunities.
SCR 19
would require the legislative committee chairs to conduct public hearings on legislative measures so that witnesses testify in specified order.
It would essentially require those committee chairs to conduct public hearings on legislative measures so that, to greatest extent practicable, witnesses alternate between those in favor of measure and those opposed to measure, except that witnesses who have traveled more than 100 miles to testify must be given priority. Nothing in the rules prohibit public hearing from proceeding if only witnesses remaining to testify are those in favor of or opposed to measure
This approach seems to be a logical proposal in a state where political tensions remain high, possibly due to aggravated statements from the Democrat leaders, who seem to condone the political polarization.
It currently awaits further action in the Senate Committee On Rules.
--Bruce Armstrong
| | |
| --- | --- |
| Post Date: 2021-05-14 16:30:59 | Last Update: 2021-05-14 17:02:18 |
1619 Project merges into Critical Race Theory
On August 18, 2019 The New York Times published an article titled
" the 1619 Project"
.
The article begins with a first-person story told by Nikole Hannah-Jones of her father who proudly flew the American flag: "my dad felt so much honor in being an American". Hannah-Jones goes on to explain that she felt like this was a marker of his degradation, his acceptance of subordination. The author blames slavery, not on the English pirates that stole people from a Portuguese slave ship and sold them at Jamestown, but on the buyers, the Jamestown colonists. The article went on to document the pervasiveness and cruelty of African slavery in the English colonies that became the United States, and the study of the American past should begin with the event that birthed racism to fully explains the racism of the American present.
The 1619 Project encountered fierce push-back, both from conservatives and historians. John G. Turner, in the
National Review
, points to the author's statement that "one of the primary reasons the colonists decided to declare their independence from Britain was because they wanted to protect the institution of slavery." Never mind that Britain was the original market for slaves. But some academic historians were ready to tell a new story about America's past and to kick the Pilgrims out of their God ordained place in American history.
Out of the 1619 Project grew a new academic curriculum that is now being married with critical race theory (CRT). CRT has been around since 1989 and gained traction in legal studies out of a recognition that the law was not inclusive of people who are not white. A controversy arose when it became weaponized as anti-American or anti-white.
USA Today quotes, Cleveland Hayes
, associate dean of academic affairs and a professor in the Indiana University School of Education, who has done research on critical race theory, admits it has caused division and made some people feel bad or ashamed. He'd like to see it as an inclusive study, and "not about you as a white person, it's about recognizing the humanity and erasure of people of color." But, as humans will do, they have used CRT to elevate one race by putting another down.
Asra Nomani, vice president for strategy and investigations at Parents Defending Education, opposes critical race theory in schools and said "using a lens of race to look at society is superficial and divisive and creates a hierarchy of human value that separates and demonizes people based on race."
Oregonians for Liberty in Education is attempting to make parents aware of the Oregon Department of Education (ODE) flooding our school system in an attempt to change history by scheduling events on the 1619 Project. Building on critical race theory, on May 10, ODE sponsored and paid $25,000 for "An Evening with Nikole Hannah-Jones," and invited Oregon's teachers statewide. They suggest parents watch
the 90-minute webinar
, billed as "1619: Centering Black History and Black Futures in Oregon." Don't expect to learn about the "1619 Project" because it was aimed at CRT. Hannah-Jones criticized historians, spoke on the legacy of slavery, and when asked about her status she justifies her privileges by having legal rights now but we can't forget the past. Bringing the past to bear on the present was her overall influencing theme. (See
Northwest Observer article
)
ODE has taken it one step further, May 13, Hannah-Jones has been invited back to deliver another ODE-sponsored webinar, this time speaking directly to Oregon's schoolchildren. Parents need to watch it with their children and not put it off as another class assignment video.
Hannah-Jones'
own video on the power of storytelling, she titled "What drives me is rage."
Apparently her rage is her invisible heritage, as she calls it. She begins her dialogue on history by saying, "before there was a United States, we had decided that black Americans were not going to be treated like human beings and they were going to be treated as property and owned and not have any rights in the country where they lived and the country where their children would be born."
Critical race theory is showing up in legislation as "equity" and was codified as Governor Brown's agenda when she asked that
HB 2030
be introduced, which changes the mission of each commission from "equality" to "equity." Changing equality to equity is a totally different approach. Equality means every person has the opportunity based on their hard work to achieve what they want. Equity says we can't allow anyone to get further ahead than the next person. That means holding the brightest and smartest students back to a common level. Some of the education bills taking the "equity" route are:
SB 732
Requires school districts to establish educational equity advisory committee on educational equity impacts.
HB 2935
Limits authority of school district to become member of voluntary organization that administers interscholastic activities unless organization implements equity focused policies that prohibits discrimination.
HB 3363
Establishes Racial Equity and Justice Student Collaborative.
HB 2166
Directs Superintendent of Public Instruction to convene advisory group to review equity in education system.
SB 232
Modifies requirements of report on Educators Equity Act that is prepared by state agencies.
Martin Luther King said "do not judge a person by the color of their skin, but by their character." Critical race theory is the total opposite.
--Donna Bleiler
| | |
| --- | --- |
| Post Date: 2021-05-14 13:52:34 | Last Update: 2021-05-14 18:34:34 |
The public education system has systemic weaknesses
Oregon public schools are seeing declines in enrollment.
Oregon public schools have enrolled 29 fewer students for 2020-21 than they did a decade ago for 2011-12 -- that after 10 years of year-over-year increases to enrollment. The decline in enrollment isn't as bad as the chart makes it look, as it's only showing the tip of the iceberg, but a decline of 3.9% is not sustainable. In raw numbers, it's a loss of 22,000 students from a pool of half a million.
On the other hand, the 2020-21 numbers represent just the first year of COVID-19 and the school policies that were accepted by many in the beginning. What does the next set of numbers look like?
As teachers' unions flex their muscle and make demands of the system, parents are ultimately downstream from those demands. It's not lost on a parent that the same teacher who demands full pay, yet no in-person classroom duty might not be making a great statement when they bump into the unhappy parent at Costco.
One might look at the graph and simply conclude that the cause is nearly entirely COVID-19 and that, once the outbreak and society get repaired and back to normal, the graph will snap back, or at least make a partial recovery. This might not be true. The public education system has systemic weaknesses, most significantly its inability to educate and graduate students. Time spent on
critical race theory
, what some consider
inappropriate sex education
, as well as other speculative curricula may have led to a leveling off of enrollment which began about 2015.
The consequence of declining enrollment? Once a critical mass is reached -- one can imagine that it's less than 50% -- a group of people, resentful of having to pay for a public school system that no longer delivers results, will find a way to no longer pay -- perhaps through a voucher law. While this obviously leaves a social mark, it also leaves a political mark. It has the effect of shutting down two of the largest public employee unions in the state, the Oregon Education Association which represents teachers and the Oregon School Employees Association which represents all the classified employees.
--Staff Reports
| | |
| --- | --- |
| Post Date: 2021-05-14 11:47:39 | Last Update: 2021-05-13 12:14:14 |
CDC finally acknowledges what science has known for months
The federal Centers for Disease Control has issued updated guidelines that permit vaccinated people to take off their masks in almost all settings. For months, science has shown that vaccinated people do not pose a threat to others by spreading the virus.
Yet, Oregon OSHA still requires masks in places of business for those who have been vaccinated.
"At nearly every turn, Oregon has moved the slowest to follow the science. On reopening our schools, our economy, and now masks. The science is clear that vaccinated people do not spread the virus and do not need masks. The Governor should immediately direct OSHA to update their permanent mask mandate to come in line with this guidance," Senate Republican Leader Fred Girod (R-Lyons) said.
Neither the
Oregon Health Authority
nor
Oregon OSHA
have any response to the CDC announcement at the time this went to press.
--Staff Reports
| | |
| --- | --- |
| Post Date: 2021-05-14 10:50:30 | Last Update: 2021-05-14 09:38:38 |
Read More Articles