Some are eager to exploit the case to further the equity agenda,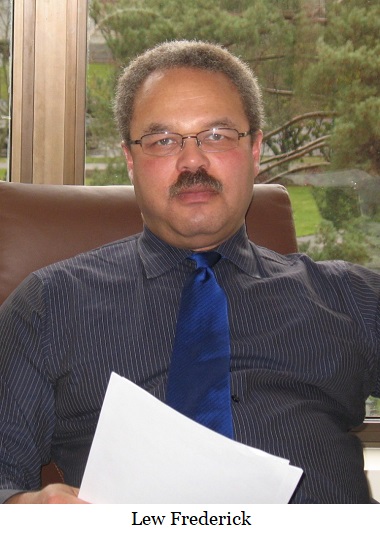 On March 25, 2021, the Oregon State Board of Bar Examiners voted to recommend that the Oregon Supreme Court appoint a special master to investigate the Board's previous recommendation and the current petition from Robert Roosevelt Parker, Jr's Petition
In Re Waiver of various Rules of Admissions
. The
letter requesting
review states, "Mr. Parker has requested a number of remedial waivers related to RFA's that presently would prohibit his admission to the Oregon State Bar. While the Board would normally recommend that these rules be enforced, Mr. Parker's case is entirely unique. He has alleged a number of irregularities against former Board members and the former Board's conduct in his character and review proceeding, which if true, would raise doubt in the findings and recommendations related to his prior application."
On May 4, 2021, Senator Lew Frederick (D-Portland), eager to exploit the case to further the equity agenda, introduced
SCR 22
. This bill asks that the state apologize to Robert Parker for 31 years of suffering injuries and effects of racism and institutional bias that has denied him admission to Oregon State Bar and urges the Oregon Supreme Court to admit Robert Parker to the bar.
In early May, the Oregon Supreme Court issued an order
In re: Robert Parker's Application for Admission to Practice Law in Oregon
directing that application fees be waived and that Mr. Parker's 1990 bar exam passing scores satisfy the exam requirements imposed by Oregon Supreme Court Rules for Admission 8.10. In addition,
"The court directs the Board to assess applicant's current character and fitness to practice law under the normal rules for such assessment. If applicant established the required character and fitness, the Board shall recommend terms of conditional admission needed to ensure applicant's competence to practice law."
Kamron Graham
, president-elect of the Oregon State Bar testified, "the OSB (Oregon State Bar) and BBX (Board of Bar Examiners) are prepared to move forward with a new character & fitness examination."
In other words, the court is saying they aren't going to reopen the 1992 case, and that Parker's petition for application should be judged on his character since that ruling. What are they willing to forget? Multiple reasons were given for not recommending his application for admission to the bar, including impersonation, inconsistent testimony, and omission or misstatement of facts -- you can read the
court record
.
Whether Parker's petition has valid claims or not, we'll never know. But, proving the OSB and BBX decision involved irregularities would mean the Supreme Court committed those same irregularities. But, without a determination, should the state be in the business of apologizing?
It seems the only purpose for
SCR 22
is to exploit a situation and to put pressure on OSB and BBX, regardless of the findings, to make sure Parker is admitted to the Bar for fear of backlash. Should legislation get in the middle of or put pressure on a board trying to make an objective review?
--Donna Bleiler
| | |
| --- | --- |
| Post Date: 2021-05-15 12:10:23 | Last Update: 2021-05-16 09:37:23 |