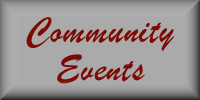 Post an Event

We Are Stronger Together
Monday, March 27, 2023 at 10:00 am
Oregon's Natural Resources & Industries (ONRI) is sponsoring the rally to meet legislators and influencers to bring light on legislation affecting natural resource industries, their families, and their communities. https://onri.us/events
Rally at the State Capitol, Salem.

Oregon Republican Party Freedom Banquet
Tuesday, March 28, 2023 at 6:00 pm
Hosted by ORP Chairman Justin Hwang
Keynote Speaker NRA First VP Willes K. Lee
Special Musical Guest, Nashville's Stokes Nielson
Tickets: Dinner $75 - VIP Tickets $100
Call 503-931-1756 for table sponsorship info.
Ticket Sales end on March 23, 2023
Click for tickets
Embassy Suites Portland Airport

Ways and Means Hearing
Saturday, April 8, 2023 at 10:00 am
Public hearings on the budget. Members of the public will have the opportunity to testify at each of the hearings regarding their perspectives and priorities around the state budget. To testify, members of the public will be able to access sign up links on the Ways and Means Committee's webpage on OLIS.oregonlegislature.gov
Portland Community College - PAC Auditorium, Sylvania Campus 12000 SW 49th Ave, Portland, OR 97219

Ways and Means Hearing
Friday, April 14, 2023 at 5:00 pm
Public hearings on the budget. Members of the public will have the opportunity to testify at each of the hearings regarding their perspectives and priorities around the state budget. To testify, members of the public will be able to access sign up links on the Ways and Means Committee's webpage on OLIS.oregonlegislature.gov
Newport Performing Arts Center 777 W Olive St, Newport, OR 97365

Active Shooter Response Training
Friday, April 14, 2023 at 6:00 pm
TNT Martial Arts--- Friday April 14, 2023 from 6pm-9pm. $10
SIGN UP HERE
Pre-Registration is mandatory, class slots are LIMITED, and in the interest of safety and security, you'll be expected to provide your identification that matches the registration name, upon entering the training facility.
TNT Martial Arts 1982 NE 25th Ave. Suite 15. Hillsboro, Oregon 97124

NW Food Show
Sunday, April 16, 2023 at 10:00 am
Showcase your foodservice industry solutions to buyers and influencers across the Northwestern U.S. and beyond. Exhibiting at the Northwest Foodservice Show is a cost effective way to meet with hundreds of industry decision makers face-to-face and grow your business. Space is limited, so book now!

SELL FACE-TO-FACE

• Generate high-quality leads by sampling and/or demonstrating your products in person

• Answer questions and give tailored pitches to a diverse group of attendees over two days

• Create new connections with buyers and build on existing relationships across the Northwest

WHO ATTENDS?

• 75% of attendees are key decision makers and have purchasing authority

• 47% of attendees have an alcohol license

• Nearly half of attendees are experiencing the Show for the first time

INDUSTRY SEGMENTS IN ATTENDANCE

• 36% Restaurant / Café

• 10% Bar / Tavern

• 10% Catering

• 10% Broker

• 7% Institutions: Universities, Schools, Hospitals, Corrections

• 5% Food Carts / Mobile

• 22% Other Foodservice

The Oregon Restaurant & Lodging Association (ORLA) is the leading business association for the foodservice and lodging industry in Oregon. A not-for-profit trade organization, ORLA represents over 3,000 member units and advocates for over 10,000 foodservice locations and over 2,400 lodging establishments in Oregon.

Contact
Marla McColly - mmcolly@oregonrla.org to register for a booth today!
Portland Expo Center - Hall D - 2060 N Marine Dr, Portland, OR • April 16 –17, 2023 • Sunday, April 16: 10:00 a.m. – 5:00 p.m. Monday, April 17: 10:00 a.m. – 4:00 p.m.

Ways and Means Hearing
Friday, April 21, 2023 at 5:00 pm
Public hearings on the budget. Members of the public will have the opportunity to testify at each of the hearings regarding their perspectives and priorities around the state budget. To testify, members of the public will be able to access sign up links on the Ways and Means Committee's webpage on OLIS.oregonlegislature.gov
Umpqua Community College 1140 Umpqua College Rd, Roseburg, OR 9747

Ways and Means Hearing
Friday, April 28, 2023 at 5:00 pm
Public hearings on the budget. Members of the public will have the opportunity to testify at each of the hearings regarding their perspectives and priorities around the state budget. To testify, members of the public will be able to access sign up links on the Ways and Means Committee's webpage on OLIS.oregonlegislature.gov
Four Rivers Cultural Center 676 SW 5th Ave, Ontario, OR 97914 Note: Ontario, Oregon is in the Mountain Time Zone

Lincoln County Fair
Friday, June 30, 2023 at 5:00 pm
June 30-July 2 Lincoln County Fair
Lincoln County Commons 633 NE 3rd St, Newport, OR

St Paul Rodeo
Friday, June 30, 2023 at 7:00 pm
Small town fun, big time rodeo! JUNE 30 - JULY 4, 2023

St Paul Rodeo website
4174 Malo Avenue NE, Saint Paul, OR, United States, Oregon

Marion County Fair
Thursday, July 6, 2023 at 5:00 pm
The Marion County Fair
July 6-9
Oregon State Fair and Exposition Center 2330 17th ST NE Salem, OR 97301

Washington County Fair
Friday, July 21, 2023 at 5:00 pm
Washington County Fair

FREE ADMISSION

Washington County Fair
JULY 21 - 30
Westside Commons 801 NE 34th Ave, Hillsboro, OR 97124

Coos County Fair
Tuesday, July 25, 2023 at 5:00 pm
The Coos County Fair
July 25-29
Coos County Fairgrounds 770 4th St, Myrtle Point, OR 97458

Clatsop County Fair
Tuesday, August 1, 2023 at 5:00 pm
The Clatsop County Fair
August 1st-5th
Clatsop County Fair and Expo Center 92937 Walluski Loop, Astoria, OR 97103

Oregon Jamboree Music Festival
Friday, August 4, 2023 at 5:00 pm
The Oregon Jamboree is the Northwest's premier country music festival. Nestled in the foothills of the scenic Cascade Mountains, the Oregon Jamboree is held on 20+ acre park-like setting that includes the historic Weddle Covered Bridge. The Jamboree offers a full festival atmosphere in the main venue and a more intimate concert experience on the second stage. In addition to featured headline entertainment, this event hosts RV and tent camping, merchandise vendors, food booths, beer & wine gardens, and a variety of other attractions.


Sweet Home, Oregon

Douglas County Fair
Wednesday, August 9, 2023 at 8:00 am
Douglas County Fair AUGUST 9 - 12
Douglas County Fairgrounds Complex 2110 SW Frear Street Roseburg, OR 97471

Crook County Fair
Wednesday, August 9, 2023 at 1:00 pm
Crook County Fair
AUGUST 9 - 12
Crook County Fairgrounds Prineville, Oregon

Oregon State Fair
Friday, August 25, 2023 at 1:00 pm
Oregon State Fair
Oregon State Fair & Exposition Center 2330 17th St NE, Salem, OR 97301

Pendleton Round-Up
Saturday, September 9, 2023 at 5:00 pm
The world famous Pendleton Round-Up
Pendleton Round-Up Grounds 1205 SW Court Ave, Pendleton, OR 97801
View All Calendar Events
Big money, out-of-state interests think so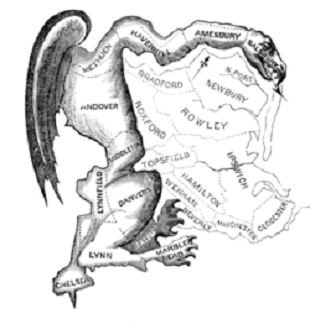 If you think redistricting is no big deal, think again.
Article 1, Section 2 of the US Constitution calls for a
census
every 10 years. Article IV, Section 6 of the
Oregon Constitution
requires that the legislature redraw all the Congressional, State Senate and State Representative districts using that data. 2020 is the year in which the census will be taken and the 2021 Oregon Legislature will take on redistricting, which will take effect for the 2022 election.
If the Legislature fails to achieve a redistricting plan, the job falls to the Secretary of State. That will be whomever wins the November election for Secretary of State.
On October 2, Secretary of State Candidate, Shemia Fagan (D-Portland) accepted
a $100,000 contribution
from the
National Democratic Redistricting Committee
.
You'll remember earlier this year, when Fagan's longtime colleague, fellow Democrat and State Representative Alyssa Keny-Guyer publicly expressed
disappointment in Fagan's campaign
including her fundraising.
For an office that is tasked with the fair administration of elections it's not only sad to see an out-of-state organization place such a heavy thumb on the scale, it's also sad to see a candidate -- Shemia Fagan -- running for this office who can't find the integrity to turn down such a donation.
--Staff Reports
| | |
| --- | --- |
| Post Date: 2020-10-11 12:47:26 | |
The government tells housing providers how much they can charge.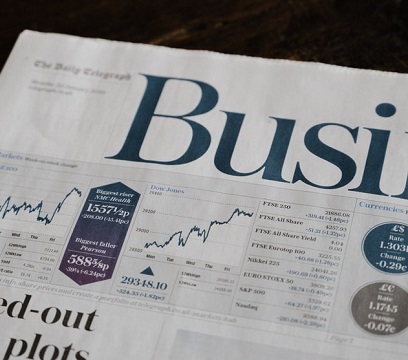 The Oregon Department of Administrative Services last week published the annual maximum rent increase allowed by statute for calendar year 2021. The DAS Office of Economic Analysis has calculated the maximum percentage as 9.2%.
Following the passage of
SB 608
in the 2019 legislative session, Oregon law requires DAS to calculate and post to its website, by September 30 of each year, the maximum annual rent increase percentage allowed by statute for the following calendar year. Per statute, OEA calculates this amount as 7% plus the
Consumer Price Index for All Urban Consumers, West Region (All Items)
, as most recently published by the Bureau of Labor Statistics.
The allowable rent increase percentage for the 2021 calendar year is 9.2%. DAS will calculate and post the percentage for the 2022 calendar year by Sept. 30, 2021.
Information about the maximum annual rent increase percentage, as well as the provisions of ORS 90.323 and 90.600 (statutes governing rent increases), can be found on the
OEA website
.
--Staff Reports
| | |
| --- | --- |
| Post Date: 2020-10-11 08:27:29 | Last Update: 2020-10-11 08:42:05 |
Prosecution of rioters might be a better option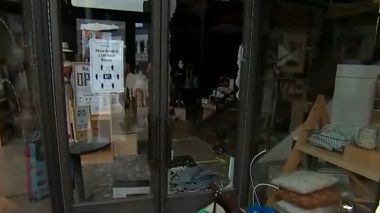 The City of Portland is currently one of America's most troubled urban areas.
Ted Wheeler has a
19-point plan
to get re-elected. Portland is committing $12 million to Black and Brown communities. Significant reforms to local policing have been implemented. He is also directing all City bureaus to develop strategies to better serve Black communities.
Mayor Ted Wheeler says he has a plan, but his policies seem to exacerbate his problems in Oregon's largest city. Despite this, many think he might be the better choice over his opponent in the November election, who is a self proclaimed Antifa extremist named Sarah Iannarone.
The Wheeler administration has given an update on how they are handling this crisis:
The City of Portland is actively working to support the safe reopening and sustainable economic recovery of Portland's downtown by ensuring our central west side is open for business, healthy, and safe. Portlanders and out-of-town visitors alike love our downtown neighborhoods, and we are excited to see them recover as we move through the worst of this year's challenges. Our work includes the following:

Graffiti removal
Mayor Ted Wheeler and Commissioner Chloe Eudaly have committed $100,000 to graffiti removal in the areas of nightly protest. About $60,000 of that has been invested so far.

Trash clean-up
There have been three SOLVE litter clean-up events in downtown since June, resulting in 11,000 pounds of trash removal. In addition, Downtown Portland Clean and Safe has removed 22,160 bags of trash – totaling more than half a million pounds – since June. That's about 24 garbage trucks' worth of trash.

On Oct. 21, 2020, City Council will consider code amendments that will allow for more trash and debris removal. In addition, the City is participating in a Trash Coordination workgroup with other municipal and business partners to make sure we're aligning our efforts and making the most of our collective resources.

Retail activation
Mayor Wheeler's office is working closely with an array of partners including the Old Town Community Association, Portland Business Alliance, Travel Portland, public agencies, and other community partners to raise the profile of businesses that are open downtown.

Some of these efforts include:
Launched the #BeTheChangePDX social media campaign, focused on supporting and promoting BIPOC-owned businesses in the central city. The campaign highlights ways Portlanders can be intentional about where they spend their money and support small local businesses, particularly those that are BIPOC-owned.
Supported the Old Town Community Association collaboration with adjacent businesses to sponsor "The Market" featuring local vendors on NW Davis throughout the summer months. Prosper Portland is continuing to work with community and business partners to identify locations to continue this activation through the holiday and winter season.
Sponsored the sixth-annual My People's Market, at the corner of NW 5th Ave. and Davis Street, featured nearly 100 BIPOC-owned businesses. This sold-out event was held in late September.
Working with BikeTown to create a video encouraging residents to explore and support the central city.
Coordinating with the Portland Business Alliance and Travel Portland on parallel efforts, including:
Portland Business Alliance launched its "Fall back in love with Portland" campaign for Downtown Portland focused on:
Safe Sleep Options
The pandemic has made it more complicated, and less safe, for people experiencing homelessness. The Mayor directed the Joint Office of Homeless Services to add several hundred new indoor shelter spaces through the fall and winter months. These spaces are open around the clock and provide food, showers, laundry, and housing navigation services. Together, Portland Parks & Recreation's Charles Jordan and Mt. Scott Community Centers provide 175 safe spaces, and more will come online soon. The City also placed 100 portable toilets around our community to make sure that our most vulnerable community members continue to have access to this basic and essential service. Downtown was one of the first areas served.

Public safety
Residents, workers, and visitors should feel safe downtown. We are keeping the community up to date on the City's full array of public safety initiatives and services, from significant reforms in the Mayor's 19-point plan to community engagement opportunities and information about recent protest activity. The Portland Police Bureau (PPB) has increased its investigative resources and is working with the Multnomah County District Attorney to ensure successful prosecution of people who engage in violence or criminal destruction.
--Ben Fisher
| | |
| --- | --- |
| Post Date: 2020-10-10 22:12:46 | Last Update: 2020-10-11 08:54:05 |
Clear policy distinction in race for Attorney General
Editor's note: Oregon Abigail Adams Voter Education Project equips voters with information on how candidates stand on issues through a questionnaire process featured in comparison guides.
In the past three years, Attorney General
Ellen Rosenblum
has joined or filed suits against the Trump administration dozens of times. The question all Oregonians should be asking is at what expense. One of the suits is against the Trump administration over a rule allowing 3D-printed gun files to be released on the internet, which would give anyone with access to a 3D printer the ability to create a weapon. The ultimate issue is how far does free speech go when posting any information on the internet.
Michael Cross
is clear on his Oregon Abigail Adams survey that "by shifting focus of time and money to litigate a President's policies, what local issues are encroaching on Oregonians Rights? … The things that really impact every day Oregonians need to be addressed IMMEDIATELY. Rosenblum's defense is that the President is violating the constitution. If THAT is paramount on her mind, then why is she appealing circuit court judge's rulings for a NEW TRIAL for people WRONGFULLY CONVICTED of murder?"
Rosenblum's website identifies her as "a staunch advocate for common sense gun policy, testifying in favor of legislation to more closely regulate the sale and ownership of firearms." Interpretation, she supports locking your guns in transit or safe storage at home when not legally carried, eliminating any crisis-use of the weapon.
Cross backs police against defunding. "Law enforcement must be able to do their job safely. Oregonians should feel safe in their homes."
Every session more gun control bills are introduced, no matter how many passed before and regardless of the lack of evidence that any previous law affected any crime rate. Universal background checks passed in Oregon in 2014, Rosenblum's second year as AG, despite overwhelming opposition.
Rosenblum supports Oregon's "red flag" law, which allows a relative, household member, or law enforcement officer to ask a court to remove guns from someone at risk of suicide or endangering others. The "Red flag law" passed in 2017, again under massive opposition and with a slimy move by holding a hearing and committee vote on short notice on Monday July 3, when everyone was away for the weekend and couldn't show opposition. The next step is to end statewide preemption, which would allow local restrictions and thus make it difficult or impossible to conceal carry legally from county-to-county.
Cross doesn't agree that courts provide sufficient review to confiscate guns and to error on the side of the defendant's right to own a firearm. He supports the Second Amendment in that all American citizens have the right to keep and bear arms.
Rosenblum is so adamant on stronger background checks that she has a petition on her website to demand Congress pass universal background checks. She says, "Here in Oregon, I'm going to do my part and work to champion commonsense gun safety reforms. On the federal level, I will continue to push Congress to protect Americans from senseless gun violence." We see her personal agenda in the dozens of law suits burdening Oregon taxpayer to fund.
The 50+% increase in gun sales indicates Oregonians are concerned about their safety.
--Staff Reports
| | |
| --- | --- |
| Post Date: 2020-10-10 21:17:41 | |
Fears about future sessions associated with COVID-19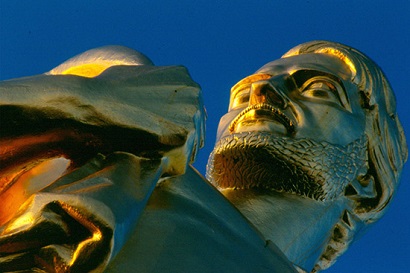 Oregon Senator Brian Boquist (R-Dallas) has called out Governor Kate Brown and the Democrats for proposing to delay the 2021 legislative long session in a statement:
"After a summer of Democrat-controlled special sessions that excluded Oregonians from the legislative process, they are now claiming Oregonians should be involved and that the session ought to be delayed. They fear working in proximity to other people without a vaccination, when the governor and Oregon Health Authority have admitted Oregon has one of the lowest COVID-19 mortality rates in the country.

"Led by Governor Brown, Democrats are ignoring the will of the people. Oregonians have been begging for the Capitol, schools, businesses, and the economy to be opened now. Enough tyranny under the guise of COVID-19.

"The arbitrary decisions that have shattered the economy are based on what generates income for the state. Marijuana and liquor stores have stayed open during the political pandemic; both of which fund state programs. Public university dorms are open and generate revenue for the state, yet public schools remain closed, unless they are used for child care, that parents must pay for, despite paying property tax for public education.

"Democrats prioritize the rights of violent anarchists rioting in Portland night after night, over all Oregonians whose lives are impacted by legislation crafted in the marble walls of the Capitol. It is imperative the session is not delayed."

The Oregon Constitution provides that the long session duration is 160 days, regardless of when it begins, but it must begin on the day provided by law:
Article IV, Section 10. Annual regular sessions of the Legislative Assembly; organizational session; extension of regular sessions. (1) The Legislative Assembly shall hold annual sessions at the Capitol of the State. Each session must begin on the day designated by law as the first day of the session. Except as provided in subsection (3) of this section:
(a) A session beginning in an odd-numbered year may not exceed 160 calendar days in duration; and
(b) A session beginning in an even-numbered year may not exceed 35 calendar days in duration.
(2) The Legislative Assembly may hold an organizational session that is not subject to the limits of subsection (1) of this section for the purposes of introducing measures and performing the duties and effecting the organization described in sections 11 and 12 of this Article. The Legislative Assembly may not undertake final consideration of a measure or reconsideration of a measure following a gubernatorial veto when convened in an organizational session.
(3) A regular session, as described in subsection (1) of this section, may be extended for a period of five calendar days by the affirmative vote of two-thirds of the members of each house. A session may be extended more than once. An extension must begin on the first calendar day after the end of the immediately preceding session or extension except that if the first calendar day is a Sunday, the extension may begin on the next Monday.
While the full effects of a delay are not clear, holding session with COVID-19 regulations in place may slow the pace of legislation. Delaying the session until some or all of the COVID-19 regulations are lifted may speed the pace of legislation.
--Ben Fisher
| | |
| --- | --- |
| Post Date: 2020-10-10 09:23:12 | Last Update: 2020-10-10 09:28:53 |
Results give the Governor ammunition to keep state closed
The Oregon Healthy Authority surveyed 1,000 Oregonians regarding their thoughts and behavior around the COVID-19 outbreak. The survey, conducted by DHM Research, found the following:
More than eight in 10 report wearing masks nearly all of the time while in public indoor spaces.
More than two in three avoid crowded places.
More than six in 10 are staying 6 feet apart when in public.
The survey also found the following about how often people attend gatherings:
OSA reports: Half of Oregonians report attending about four or more social gatherings in the previous two weeks. Survey says: Half of Oregonians attended 3 or fewer gatherings in the past two weeks.
One in five Oregonians say they have attended at least one social gathering of more than 10 people in the past two weeks.
One in three say they gather with fewer people outdoors.
A separate survey of 468 Latinx Oregonians conducted in Spanish by Lara Media found the following:
87% of respondents report wearing a face mask nearly all of the time while in public indoor spaces.
More than half of respondents avoid crowded places.
More than six in 10 are staying 6 feet apart when in public.
The survey found different levels of concern about COVID-19 among respondents based on age, geography, political views and race/ethnicity. Latinos expressed higher levels of concern than whites and reported wearing masks more frequently. Members of the Latinx community have accounted for nearly 40% of Oregon's COVID-19 cases.
Oregon Health Authority Director Patrick Allen said, "These results show that nearly all Oregonians understand it's important to wear a mask. But fewer Oregonians believe they're at risk of getting sick and too many people are socializing indoors in bigger groups. It's hard to sustain the changes we've all had to make in our lives to keep ourselves and others safe from COVID-19. But we won't be able to prevent more infections, and get more schools and businesses open in Oregon, until more people act with urgency and avoid the social super-spreader gatherings that have driven COVID-19 transmission and disease in Oregon."
Fox News interviewed Wesley Smith, Discovery Institute, on facing extreme COVID-19 surveillance. There is a great deal of push by the government for mandatory vaccinations. He reports that U.S.A. Today said it could include: "Vaccine refusers could lose tax credits or be denied nonessential government services. Health insurers could level higher premiums. You couldn't enter private businesses unless you showed your vaccine papers." It's preparing the ground for Draconian advocacy, Smith says, and Dr. Fauci is claiming global socialist engineering is needed to prepare for future pandemics by changing the way we live, changing water systems and changing the way we travel. He isn't even talking about COVID-19. Is this where Governor Brown is headed?
One interesting number in the survey may indicate where the Governor is getting her cues. The survey shows 94% Liberals are concerned about COVID-19 in Oregon compared to 58% Conservatives.
--Donna Bleiler
| | |
| --- | --- |
| Post Date: 2020-10-10 08:14:04 | Last Update: 2020-10-10 09:29:53 |
Businesses are eligible to receive up to $50,000
Millions in grant funding is available for small businesses facing lost revenue in the midst of the COVID-19 pandemic. Business Oregon awarded the final round of its Emergency Business Assistance Grant funding to intermediary organizations across Oregon to in turn provide grants directly to eligible small businesses. The fund was created by Governor Kate Brown and the Oregon legislature, funded with both federal CAREs Act funds and state funds.
"We reallocated some of our own budget and paired that with millions in federal funding to deliver this much-needed help to Oregon's small businesses," said Business Oregon Director Chris Cummings. "We stand as partners with the business community in this pandemic, and I hope every eligible small business accesses this final round of funding from this program."
Businesses are eligible to receive up to $50,000 in funding as detailed in the application.
Eligibility requirements have been expanded to allow for more business to get funding than in previous rounds. Businesses that have received less than $100,000 in small business assistance through the CARES Act (such as PPP, EIDL, EIDLA, City of Portland Small Relief Program, the Oregon Cares Fund for Black Relief + Resiliency and other programs) are now eligible. Additionally, even if a business was not prohibited from operations by the Governor's Executive Order 20-12, the business could be eligible if it can demonstrate a 25% reduction in sales (reduced from 50% previously required) over a 30-day period in 2020 compared to a comparable period in 2019.
Also, any business that has already received a grant from this program is eligible for an additional award and should complete the supplemental application. This is a shorter application with less documentation needed. Businesses can expect to receive an award comparable to their prior award.
The following organizations have funding available. The application these organizations will need can also be found on
Business Oregon's website
in multiple languages to access ahead of time.
Regional Intermediaries and Counties
CCD Business Development Corporation – Coos, Curry and Douglas County
Southern Oregon Regional Economic Development, Inc. – Jackson, Josephine County
Community Lending Works – Benton, Lane, Lincoln and Linn County
Mid-Willamette Valley Council of Governments – Marion, Polk and Yamhill County
/
Micro Enterprise Services of Oregon – Clackamas, Multnomah and Washington County
Columbia-Pacific Economic Development District – Clatsop, Columbia, Tillamook and Western Washington County
Clatsop County
Columbia County
Tillamook
Col-Pac/West Washington County: NW Oregon Emergency Small Business Grants
Northeast Oregon Economic Development District – Baker, Union and Wallowa County
Greater Eastern Oregon Development Corporation – Gilliam, Grant, Harney, Malheur, Morrow, Umatilla and Wheeler County
Central Oregon Intergovernmental Council – Crook, Deschutes and Jefferson County
Mid-Columbia Economic Development District – Hood River, Sherman and Wasco County
South Central Oregon Economic Development District – Lake and Klamath County
Statewide Intermediaries
Affiliated Tribes of Northwest Indians Economic Development Corporation – Statewide
Central Willamette Credit Union – Statewide
Point West Credit Union – Statewide
In addition to the Emergency Business Assistance Grant program, Business Oregon is providing
free masks, gloves and other protective supplies
to small businesses.
--Ben Fisher
| | |
| --- | --- |
| Post Date: 2020-10-09 18:54:29 | Last Update: 2020-10-11 08:53:25 |
Make sure to vote.
The last day to register is Tuesday, October 13th. If you're not sure if you're registered to vote, you can check your voter registration status on the
Secretary of State's website
. If you haven't registered to vote yet and you have an Oregon drivers' license or ID card you can register to vote online. You can also register to vote in person at your County Clerk's office.
At this point it doesn't matter what your party registration is. That only matters in the primary. Everyone who lives in the same area gets the same ballot.
The ballots start mailing out on Wednesday, October 14th. Since some of the ballots may be mailed a day or two later, give it at least a couple extra days to arrive. if you don't get a ballot, you can get one from your County Clerk.
If you have been displaced by fire and need more information, the
Secretary of State has more information
.
The last day to mail in ballots October 27th. You don't have to mail in your ballot. You can take it directly to the County Clerk's office or to a
convenient ballot drop box location
.
Election day is November 3rd and the results will start to be announced at 8:00 pm when the polls close. You can get results for state offices on the Secretary of State's website.
--Staff Reports
| | |
| --- | --- |
| Post Date: 2020-10-09 17:33:11 | |
Decriminalizing drugs in Oregon
Editor's note: This is part four of a multi-part series covering the 2020 Oregon General Election ballot measures.
Issues of public safety, law enforcement and police procedure have become big issues lately. Police shootings and subsequent riots have driven these issues the to forefront, and
Ballot Measure 110
is just one battle in this war.
This measure decriminalizes many drug offenses and diverts marijuana tax money to treatment programs. Unlike
Measure 90
in 2016, Measure 110 doesn't provide any legal or tax structure for the drugs it decriminalizes.
While the measure purports to reduce the number of drug-related incarcerations, in 2019 the Oregon Criminal Justice Commission published a
report
on the success of
House Bill 2355
, showing a marked reduction in misdemeanor drug possession convictions and racial disparity in arrests. Fewer convictions is the result of the new law diverting offenders. The argument for reducing drug-related incarcerations is becoming weaker and weaker.
Opponents of this issue also point out that far from being unkind,
consequences of drug use are needed to help addicts to seek help.
This initiative has been almost completely funded by a national organization
Drug Policy Action
which is the advocacy and political arm of the
Drug Policy Alliance
. This organization shows concern for overdoses and incarceration, though it can be seen as a part of the wider anti-law enforcement movement nationally. They pumped in about $2 million dollars of out-of-state money to put this initiative on the ballot. About $80,000 was left and that was turned over to
More Treatment for a Better Oregon: Yes on 110
committee. Over half of that was spent on voters pamphlet statements.
On their website, they describe themselves as "A nonpartisan,
not-for-profit organization
, Drug Policy Action undertakes a wide range of activities including political advocacy permitted by 501(c)(4) organizations." They say that they "work to pass new drug laws and policies grounded in science, compassion, health and human rights -- and to elect candidates at every level who support these principles."
Interestingly, $1,000 was donated by disgraced former Multnomah County Commission Chair Jeff Cogen out of his campaign account. Readers might remember that Cogen was driven from office in a
scandal that included his alleged use of illegal drugs
.
This is the official title for the measure, as provided by the Attorney General, as it will appear on the ballot:
Provides statewide addiction/recovery services; marijuana taxes partially finance;
reclassifies possession/penalties for specified drugs
Result of "Yes" Vote: "Yes" vote provides addiction recovery centers/services; marijuana taxes partially finance (reduces revenues for other purposes); reclassifies possession of specified drugs, reduces penalties; requires audits.

Result of "No" Vote: "No" vote rejects requiring addiction recovery centers/services; retains current marijuana tax revenue uses; maintains current classifications/penalties for possession of drugs

Summary: Measure mandates establishment/ funding of "addiction recovery centers" (centers) within each existing coordinated care organization service area by October 1, 2021; centers provide drug users with triage, health assessments, treatment, recovery services. To fund centers, measure dedicates all marijuana tax revenue above $11,250,000 quarterly, legislative appropriations, and any savings from reductions in arrests, incarceration, supervision resulting from the measure. Reduces marijuana tax revenue for other uses. Measure reclassifies personal non-commercial possession of certain drugs under specified amount from misdemeanor or felony (depending on person's criminal history) to Class E violation subject to either $100 fine or a completed health assessment by center. Oregon Health Authority establishes council to distribute funds/ oversee implementation of centers. Secretary of State audits biennially. Other provisions.

Major donations to More Treatment for a Better Oregon: Yes on 110
Date
Donor
Amount
09/01/2020
Nurses United Political Action Committee (12987)
$5,000
08/13/2020
Drug Policy Action
$70,000
08/10/2020
Oregon AFSCME Council 75
$10,000
08/03/2020
Bridges to Change, Inc.
$5,000
08/02/2020
Ben Wood
$1,000
07/29/2020
Friends of Jeff Cogen (5571)
$1,000
07/19/2020
Miscellaneous Cash Contributions $100 and under
$2,175
07/12/2020
Charles Swindells
$1,000
07/12/2020
Kenneth Thrasher
$1,000
07/12/2020
Robert Quillin
$1,000
07/12/2020
Robert Quillin
$4,000
07/09/2020
Drug Policy Action
$200,000
06/21/2020
Thomas Imeson
$1,000
06/21/2020
Susan Mandiberg
$1,000
06/21/2020
Richard Harris
$1,000
06/08/2020
Drug Policy Action
$225,000
05/13/2020
Drug Policy Action
$250,000
03/26/2020
Drug Policy Action
$300,000
02/27/2020
Drug Policy Action
$300,000
02/23/2020
David Menschel
$1,000
02/06/2020
Drug Policy Action
$300,000
01/10/2020
Drug Policy Action
$215,000
12/09/2019
Drug Policy Action
$215,000
--Ben Fisher
| | |
| --- | --- |
| Post Date: 2020-10-09 11:42:14 | Last Update: 2020-10-02 16:01:23 |
CARES Act dollars have been allocated, but aren't being used
Oregon Governor Kate Brown, the Oregon Legislature and Oregon counties are making policy decisions regarding housing that are slowly degrading the long-term availability of housing and setting the stage for a new housing crisis in an already fragile market.
The Coronavirus Aid, Relief, and Economic Security Act -- the CARES Act -- was a $2.2 trillion economic stimulus bill passed by Congress and signed by President Trump in late March 2020. Oregon's cut was about $2.45 billion, of which $1.6 billion is available to local governments, and of that $60 million has been earmarked for rental assistance. As of October 2, only $23 million -- about 38% -- has been expended.
During the first special session of 2020, held in June, the legislature
enacted an eviction moratorium
expiring at the beginning of September. Governor Brown extended this moratorium by
executive order
on the eve of its expiration.
This money is not only needed by tenants. The assistance given to tenants must find it's way to private sector housing providers so that they can continue to operate and provide housing. It also has a much needed stimulative effect, as those dollars make their way into the sagging economy.
Parts of the system are broken and are leading to an inevitable systemic meltdown ahead for housing providers, tenants or both.
Tenants are not required to provide any documentation supporting their need. They need not provide proof of loss of income or even an affidavit supporting the loss. This invites fraud.
Despite the poor response of the Employment Department, many who lost income received unemployment compensation. Again, there is no requirement that any tenant demonstrate that they filed for and did not receive unemployment compensation
The Oregon Legislature and the Governor have enacted and extended moratoria on evictions for non-payment of rent.
Many counties, knowing that rental assistance isn't needed for tenants to maintain housing -- because of the moratorium on evictions -- see little urgency to provide rental assistance funds.
Because of the eviction moratorium, there currently isn't any impact on tenants. Those tenants who choose not to pay their rent are amassing a debt that grows monthly and the time will come when they will have to make good, but the real hurt is felt by housing providers -- often families who are dependent on the rental income -- and they are growing more and more upset as they get left behind legally and financially.
The positive impact of a stop-gap measure like an eviction moratorium is at its peak in the short-term, when people are trying to react to the chaos. After several months, even if personal solutions aren't optimal, for most people, they need to fall into place. At about this time, the negatives start to mount. Tenant debt increases, while housing providers continually have to scramble to make ends meet -- even to maintain the property. What gets harder and harder as time goes on, is the end game.
Because most tenants don't have thousands of dollars in savings, the final chapter has to have one or more of these elements:
The government does nothing and tenants, unable to pay back months of rent, finally are evicted and sued for past debt.
The government bails out tenants, and by doing this, makes landlords whole. Taxpayers, not so much.
The government enforces some sort of program by which tenants pay back months of unpaid rent over time.
The government declares amnesty for tenants and housing providers are left absorbing the debt.
None of those are pretty, and all get uglier as time goes on.
Rental relief funds are distributed by Community Action Agencies, which serve larger counties or collections of smaller counties, but some have been better than others in distributing the funds. For instance, Clackamas County has only distributed 7.9% of the funds available. Jackson and Multnomah Counties aren't much better at 10.3% and 16.2% respectively. The CAA leading in percentage of distribution, NIMPACT, which is a combination of Crook, Deschutes, Jefferson and the Warm Springs Reservation has only expended 78% of their funds. It begs the question, "Why aren't these counties able to get these funds into the hands of tenants, then housing providers and on to the larger economy?"
Below is contact information for Community Action Agencies across the state.
ACCESS – Jackson County
541-494-1210

Community Action Washington County (CAO) – Washington County
503-615-0770

Community Action Program Of East Central Oregon (CAPECO) – Gilliam, Morrow, Umatilla & Wheeler Counties
Access application through their website.

Community Action Team (CAT) – North Coast
503-397-3511 – Columbia County
503-325-1400 – Clatsop County
503-842-5261 – Tillamook County

Community Action of NE Oregon (CCNO) – Northeastern Oregon
541-523-6591 – Baker County
541-575-2949 – Grant County
541-963-7532 – Union County
541-426-3840 – Wallowa County

Clackamas County Social Services (CCSS) – Clackamas County
503-655-8575

Community Services Consortium (CSC) – Linn, Benton, & Lincoln Counties
541-704-7646 or 541-704-7642 – Linn County
541-704-7625 – Benton County
541-574-2280 – Lincoln County

Community in Action (CinA ) – Malheur and Harney Counties
541-889-9555

Klamath and Lake Community Action Services (KLCAS) – Klamath and Lake Counties
541-882-3500

Lane County Human Services – Lane County
Access rental assistance application Lane County website.

Mid-Columbia Community Action Council (MCCAC) – Columbia Gorge
541-298-5131 – Wasco & Sherman Counties
541-386-4027 – Hood River County

Multnomah County
CALL: 211 or 1-866-698-6155 (Language interpreters available by phone)
TTY: dial 711 and call 1-866-698-6155
TEXT: your zip code to 898211 (TXT211) (text and email in English and Spanish)
EMAIL: help@211info.org
WEB: search for resources on our online database- https://www.211info.org/search-resources

Mid-Willamette Valley Community Action (MWVCAA) – Marion & Polk Counties
503-399-9080 x 4003

NeighborImpact (NI) – Crook, Deschutes, Jefferson Counties and the Confederated Tribes of Warm Springs
541-548-2380 x 210 or go to the website

Oregon Coast Community Action (ORCCA) – Coos and Curry Counties
541-435-7080 x 370

United Community Action Network (UCAN) – Southern Oregon
541-672-5392 – Douglas County
541-956-4050 – Josephine County

Yamhill Community Action Partnership (YCAP) – Yamhill County
503-687-1494

Oregon Human Development Corporation (OHDC) – Statewide services for migrant farmworkers
1-855-215-6158

--Staff Reports
| | |
| --- | --- |
| Post Date: 2020-10-09 09:12:38 | Last Update: 2020-10-09 10:14:04 |
How to spread the COVID virus
Always ready to take a swipe at the Trump administration, Governor Brown made the statement "What happened at the White House a week or so ago with the announcement and reception regarding Amy Coney Barrett is a great example of how to spread the COVID disease in indoor formal or informal social gatherings." The statement was made during reporter questioning at
a recent press conference
.
She makes no mention of the other ways to spread COVID-19, such as
through rioting
, but that doesn't fit her narrative. the jab is a reminder that it's political season, and the Governor is always playing politics.
--Staff Reports
| | |
| --- | --- |
| Post Date: 2020-10-08 18:59:16 | Last Update: 2020-10-08 19:20:28 |
The business may continue to serve food and non-alcoholic beverages
On September 30, 2020, the Oregon Liquor Control Commission issued an Order of Immediate License Suspension to the licensee of "Top of the Bowl" in Douglas County for violating public health social distancing and face covering requirements. During an investigation that spanned two-months, OLCC enforcement staff observed non-compliance activity at Top of the Bowl that resulted in three charges against the business' operator. The business, which holds a Full On-Premises sales licenses is NOT allowed to sell or serve alcoholic beverages during the suspension.
The first violation is for not complying with the Oregon Health Authority (OHA) statewide mask, face shield, and face covering guidance. The second violation is for violating OHA's Phase Two Reopening guidance for Restaurants and Bars requiring a six-foot distance between individuals in the bar – employees and patrons. The third violation is for serving food and drink, including alcoholic beverages, after 10 PM, which is outside the hours allowed under OHA's Phase Two guidance.
OLCC's investigation began on July 11, 2020, when an OLCC Inspector conducted an inspection of Top of the Bowl. The inspector found the licensee not wearing a face mask while bartending. The inspector provided Verbal Instruction (VI) to the licensee about social distancing, mask requirements and the 10:00 pm closure of licensed premises.
Twice in August, 2020, including one time in company with a Douglas County Sheriff deputy, OLCC enforcement observed the bar operating after 10 PM; staff and patrons were not wearing face coverings or maintaining proper social distancing, and patrons were still consuming alcoholic beverages.
In response to these incidents, OLCC compliance staff met with both the licensee and the bar manager on September 2, 2020 to discuss ways to get the licensee into compliance. OLCC cautioned the licensee that further violations could result in an immediate license suspension.
On September 19, 2020, OLCC compliance staff returned to Top of the Bowl to see if the licensee had implemented corrective actions. Upon entering the premises, inspectors instead observed that staff and patrons were again failing to adhere to the social distancing and facemask requirements.
In response, on September 30, 2020, the OLCC issued the operator of Top of the Bowl an order of immediate suspension for failing to follow OHA's face covering and reopening guidance for restaurants and bars.
The licensee of record is Top of the Bowl LLC, and Jaimie Hennricks.
The OLCC investigation is continuing and the licensee faces the possibility of additional charges for liquor rule violations. The licensee is entitled to, and has requested, an administrative hearing to challenge the OLCC's actions. The business may continue to serve food and non-alcoholic beverages on premises or for takeout or delivery, but is NOT allowed to sell any alcoholic beverages.
--Ben Fisher
| | |
| --- | --- |
| Post Date: 2020-10-08 13:27:06 | Last Update: 2020-10-08 13:45:30 |
Read More Articles