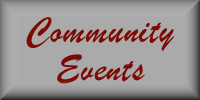 Post an Event

Oregon Republican Party State Central Committee Meeting
Saturday, May 21, 2022 at 7:30 am
Including election of a new Vice-Chair
Marion Post 661 VFW
630 Hood Street, NE
Salem, Oregon

OREGON FREEDOM RALLY
Saturday, June 4, 2022 at 12:00 pm
Oregon's premiere annual event for grassroots conservatives sponsored by Oregon Liberty Alliance and others. Featuring Dinesh D'Souze, Elisha Krauss, Scott Rasmussen and Isabel Brown. Lunch included at $65 per person, under 16 are free. Doors open at 11am to network with exhibitors. Register at: www.OregonFreedomRally.com
Wingspan Event & Conference Center, 801 NE 34th Ave, Hillsboro, OR 97124

DALLAS Community-wide ONE Service
Sunday, June 5, 2022 at 10:30 am
ONE Community joined together for a community wide Worship Service. Fellowship and coffee at 10:30, Service at 11am.
Dallas High School Football Stadium

Fight for Freedom Event
Friday, June 10, 2022 at 6:00 pm
Training on survival and emergency medicine by XSA International Krisanne Hall 2-Day Constitutional Training Friday 6-10pm, Saturday 8am-11pm, Sunday 8am-2pm Tickets: $30 www.peoplesrightsoregon5.com/fight-for-freedom-event
Deschutes County Fairgrounds

Fight for Freedom Event
Friday, June 10, 2022 at 6:00 pm
Training on survival and emergency medicine by XSA International Krisanne Hall 2-Day Constitutional Training Friday 6-10pm, Saturday 8am-11pm, Sunday 8am-2pm Tickets: $30 https://www.peoplesrightsoregon5.com/fight-for-freedom-event
Deschutes County Fairgrounds

Fight for Freedom Event
Friday, June 10, 2022 at 6:00 pm
Training on survival and emergency medicine by XSA International
Krisanne Hall 2-Day Constitutional Training

Friday 6-10pm, Saturday 8am-11pm, Sunday 8am-2pm

Tickets: $30

https://www.peoplesrightsoregon5.com/fight-for-freedom-event

Deschutes County Fairgrounds

World Athletics Championships
Friday, July 15, 2022 at 8:00 am
The World Athletics Championships are coming to Eugene this summer (July 15-24 2022), the first time in history that the championships will be held in the United States. This mega-sporting event will showcase the best track and field athletes in the world. The event will bring 2,000 athletes from more than 200 nations, all competing for 49 gold medals. About 20,000 to 25,000 attendees are expected per session, with most days hosting two sessions (both morning and afternoon).
Eugene

Gathering of Eagles/Rally Around the Flag
Saturday, September 10, 2022 at 10:00 am
Watch for details, sign up for Oregon Liberty Coalition (OLC) alerts and information. orlibertycoalition@gmail.com
Ames Ranch, Turner, Oregon

Oregon General Election
Tuesday, November 8, 2022 at 8:00 pm
Statewide
View All Calendar Events
Why is Governor Brown delaying distribution?
Joint Emergency Board met August 5, amid other joint committee meetings in preparation for the Second Special Session. Oregon received about $2.45 billion in federal CARES funds (CRF) of which $1.6 billion was to be passed to local jurisdictions. The rest of the $2.45 or $850 million is spread across nearly four dozen other recovery programs. The money can't be used to make up lost revenue, according to the U.S. Department of Treasury. It can only be used to cover unbudgeted expenses due to COVID-19 that occur between March 1 and Dec. 30.
Counties and cities that had populations of more than 500,000 in 2019 were eligible for direct funding. All the other jurisdictions can only receive a share of funds through the state. Accordingly, Portland received around $114 million and Multnomah County around $105 million of direct payments.
Months ago, Senate Republican Leader Fred Girod (R-Stayton) issued a statement and wrote a letter to Governor Kate Brown asking for the remaining Coronavirus Relief Funds (CRF) from the federal government to be rightfully distributed to local governments. Oregon distributed around $247 million to the city of Portland, and Washington and Multnomah counties. Senator Girod said, "Local governments should have received roughly $625 million of the CRF, or 45%, of the remaining amount." The funds have not been distributed. "Governor Brown is refusing to respond to the pleas of local governments across the state. It would appear that the governor is waiting for the election to go one way in the hopes of using the CRF as a slush fund for her own special interests and Portland. Stockpiling federal funds for political gain, while vulnerable Oregonians are suffering, is abysmal."
According to reports from the Department of Administrative Services (DAS) where the funds are housed, local governments got only $200 million through reimbursable expenses. This leaves questions about what happened to
$123,617,662
the Emergency Board has for local governments.
Cities and counties are strapped within their budgets, and that is being stretched with the increase in violent threats. President Trump has sent relief, why is Governor Brown delaying distribution?
--Donna Bleiler
| | |
| --- | --- |
| Post Date: 2020-08-07 19:54:10 | |
Requiring public workers to pay is not an impairment of contract.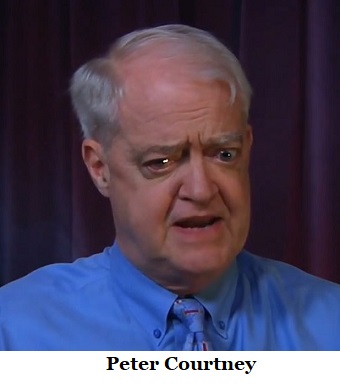 The Oregon Supreme Court
announced a decision Thursday which dismissed all the complaints of government employee unions and upheld
SB 1049
which was passed by a vote of 31-29 in the House and 16-12 in the Senate during the 2019 session, despite the objections of many Democrats. Indeed, House floor proceedings had to be halted while House Speaker Tina Kotek met separately with Reps. Mitch Greenlick and Andrea Salinas, presumably to secure their votes.
The bill was not liked by government employee unions. It has two major effects. First, it requires that public employees make a small contribution toward their own retirement plans. The second, is that it establishes a cap on the amount of annual pay that can be used in retirement calculations at $195,000.
Government employee unions sued, using the argument that the new law was an "impairment of a contract" made with employees at the time they were hired. The high court noted the distinction between changing someones benefit based on work already performed, as opposed to changing the arrangement for future work, which they said is legal. This is what
SB 1049
does.
This legislation caused quite a stir in Democratic circles, inspiring at least one primary challenge in May. Sponsored by Senate President Peter Courtney and House Speaker Tina Kotek, it was widely seen as a way for Democrats to deflect criticism for not taking measures to resolve the unfunded PERS liablity, which stands at about $27 billion and grows each day.
SB 1049
will not change that number much.
--Staff Reports
| | |
| --- | --- |
| Post Date: 2020-08-07 13:53:39 | Last Update: 2020-08-07 14:22:30 |
Ted Wheeler responds to the turning tide of public opinion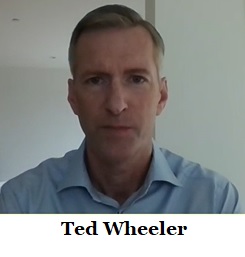 There is a saying. "Never give in to terrorists." It seems that Portland Mayor Ted Wheeler has finally reached the point where the utility of appeasing the mob has lost it's value. If he's true to his word, arrests should increase and violence should wane.
In a press conference, Mayor Wheeler said:
"When you commit arson with an accelerant in an attempt to burn down a building that is occupied by people who you have intentionally trapped inside, you are not demonstrating, you are attempting to commit murder.

"This is not the first time that people have tried to set fire to a city building with people intentionally trapped inside. Unfortunately, it's not the second time. And by the way. This building is in a residential neighborhood attached directly to neighborhood homes. This can't be ok.

"This is not peaceful protest, this is not advocacy to advance reforms to transform any system. They're keeping out police officers from responding to historic levels of violence in our community. Right now Portland is experiencing record gun violence. [Police] need to be focused on responding to that, not on responding to arson at our own police precincts.

"We have supported non-violent demonstrations in Portland.

"There's been a lot of talk, particularly in political right-wing circles that we have allowed criminal activity to take place or that we have endorsed criminal activity

"It is actually disturbing to me that there are people who are coming from out of town,even out of state, to witness these activities. This is not a tourist opportunity."

Mayor Wheeler ended the conference on a political note. He said to the rioters:
"Don't think for a moment if you are participating in this activity that you are not being a prop for the re-election campaign of Donald Trump, because you absolutely are. You are creating the B-roll film that will be used nationally to help Donald Trump during his campaign. if you don't want to be part of that then don't show up."
--Staff Reports
| | |
| --- | --- |
| Post Date: 2020-08-07 10:12:14 | Last Update: 2020-08-07 10:49:02 |
Are people getting the best treatment available?
Death isn't a subject anyone wants to talk about, and the Oregon Health Authority is no exception. When it comes to COVID-19, they do not graph deaths but still the Governor uses deaths to spread the fear of COVID-19 with the implication that death is lurking for all of us.
On March 25, 2020, the Oregon Board of Pharmacy adopted
temporary rules
in response to the Governor's Executive Order restricting the use of chloroquine and hydroxychloroquine as treatment for COVID-19 in anticipation of a shortage even though FDA declared no shortage on March 28. It took until July 14, 2020, for the Board to
repeal the temporary rule
. There was never a real question of safety in taking these drugs, and 6,000 doctors surveyed said hydroxychloroquine as the most effective therapy for COVID-19.
So, for what reason was it withheld from Oregonians to treat COVID-19? Dr. John Powell is a board-certified family physician who works at Evergreen Family Medicine as director for Urgent Care and Hospitalist services. He writes an open letter to Governor Kate Brown encouraging her to ease social distancing restrictions and relax the ban on "non-essential medical services." At the heart of his request is that "it is becoming clear to many of us who follow epidemiological data and global research about this virus that the severity of COVID-19 related illness does not warrant the current Oregon public health measures…. Rising numbers of COVID-19 cases illustrate that what we are doing is not working. Data demonstrating falling infection fatality rates, emergency department visits and hospitalizations due to COVID-19 coupled with age severity differentials demand a more targeted and sustainable public health approach… Let us start by structuring the pandemic around our lives and not our lives around COVID-19." With reports of near-death patients recovering with proper treatment of chloroquine and hydroxychloroquine, why is the Oregon Health Authority (OHA) continuing to report several deaths per day since July 14?
It's hard to determine how prevalent COVID-19 really is. Today,
OHA website
charts 19,162 positive tests and 20,225 cases, so there are 1,063 that were probably diagnosed before testing began. What is more confusing is the 4,065 recovered cases. That leaves 16,160 still active positive COVID-19 cases. Even if you subtract an average of 300 new cases per day for the past 20 days plus 15 per day hospitalize, there shouldn't be more than 6,300 active cases.
OHA documents
the duration for recovery is an average of 20 days for non-hospitalized symptomatic cases and hospitalized cases is an average of 26 days. They also show a few people active clear out to 94 days. If this chart says anything it's that physicians aren't being proactive with treatment options.
Oregon has had a sympathetic heart for the terminally ill. In 1997, Oregon legislature passed the Death With Dignity Act allowing terminally ill Oregonians to end their lives through the voluntary self-administration of a lethal dose of medication prescribed by a physician. Then in 2015, Oregon enacted the "
Right to Try
" law (
HB 2300
) allowing doctors to prescribe experimental medications and treatments to terminally ill patients. Its intent is that dying patients no longer have to lobby for an exemption from the Food and Drug Administration in order to try medications that are still being tested waiting for FDA approval.
So, what are the number of deaths and why so many lingering cases?
The numbers
for those dying jumps after age 60 with white people having the highest death rate at 2.8% and Asians a close second at 2.5%, versus Blacks and Indians at 1.3%. All the talk about helping people of color because they are the hardest hit by COVID-19 is not support by the numbers. Even the total case numbers are 40.7% of white affected versus 3.6% and 2.4% for Blacks and Native-Americans.
Is Oregon embracing laws allowing doctors more freedom to treat in dire situations? As an Oregonian, the numbers are bothering, and more than the numbers, are people getting the best treatment available?
--Donna Bleiler
| | |
| --- | --- |
| Post Date: 2020-08-06 20:47:04 | |
Call for accountability and action.
Oregon House Republican Leader Christine Drazan (R-Canby) released the following statement on the ongoing violence in Portland: "Riots in Portland have been allowed to continue for far too long. Last night's riots were planned and executed to risk the lives of officers working in their precinct. This destruction and violence must end. The premeditated attacks on Portland Police Precincts while law enforcement officers and civilian employees were inside must be recognized as an unlawful attempt to harm or kill Oregonians. Those arrested in last night's event should be prosecuted to the fullest extent of the law. We stand with our law enforcement community and demand accountability.
The destruction must stop so that we can move forward and create lasting change." Representative Bill Post (R-Keizer) added, "I strongly urge the Governor to put a stop to this violence. These protests are anything but peaceful as they continue to destroy the city and put law enforcement at risk. As of last night, this violence moved from a small core of downtown Portland and public buildings to private neighborhoods. Violence breeds violence. We must do better."
Representative Vikki Breese Iverson (R-Prineville) stated: "At what point do Oregonians hold our Governor and Mayor Wheeler responsible for the violent criminal acts occurring night after night? All Oregonians deserve better!" Representative Raquel Moore-Green (R-Salem) said: "The attack on Portland Police East Precinct last night was planned with willful intent to cause deadly harm – not a peaceful protest. I urge the Governor and Mayor Wheeler to condemn these actions and put an end to the violence now."
Representative Greg Barreto (R-Cove) added: "The unchecked chaos and lawlessness that is being committed by rioters in Portland and basically promoted by Democrat leadership is absolutely abhorrent. When did the liberal leaders of Portland become so irrational in their viewpoint on police, basic law enforcement and the need for order? Their lack of wisdom and common sense, to think they could defund law enforcement, taking away their capacity to not only protect citizens, but also their basic right to even protect themselves, is unbelievable. For law enforcement officers, it is unimaginable what it must be like to be willing to serve and put your life on the line for those that would place you in a compromised position and not have your back."
Representative E. Werner Reschke (R-Klamath Falls) stated: "Portland is becoming an embarrassment to our wonderful state. It is past time that Portland's Mayor, the Governor and District Attorney support the rule of law. Oregon law enforcement should not be hand-cuffed with restrictions preventing them from doing their job to enforce safety. Police need the full support of all political leaders to arrest those who are committing crimes of violence and vandalism. Moreover, these individuals should be prosecuted to the full extent of the law. Without effective action, riots and violence will continue to spread."
Representative Mike Nearman (R-Independence) added: "It's a shame to see Portlanders -- as well as riot tourists -- tearing up the city of Portland, while their feckless leaders do nothing but blame the President. Enough is enough. They need to get this under control."
--Staff Reports
| | |
| --- | --- |
| Post Date: 2020-08-06 17:30:08 | |
Maybe the brick and mortar schools could learn from these guys.
Editor's note: This is the fourth of a multi-part series analyzing the latest version of the school re-opening guidelines and the prospects of schools re-opening in the Fall.
As traditional public schools struggle to develop some kind of virtual or hybrid learning environment, one public educational opportunity,
Oregon Charter Academy
, has been doing this for 15 years. As Executive Director Allison Galvin points out, "We have an innovative yet veteran staff and the tenure to know how to have a dynamic student learning experience."
Oregon Charter Academy (ORCA) describes itself as "an accredited, online public school serving students in grades K-12 from across the state. Our students come from urban, suburban, and rural communities." They offer "a diverse and comprehensive curriculum with access to AP, Honors, College Preparatory, and Foundation programs."
Their mission is to "prepare all students for success in a global society through an inclusive, rigorous, academic environment where students have daily live interaction with highly qualified teachers and continuous access to curriculum."
ORCA utilizes cutting-edge tech tools, like Canvas, a cloud based learning platform that integrates digital tools and content, along with cutting-edge practices, like project-based learning, to ensure that students at all levels are equipped and prepared for life beyond school. "Everyone is here for a reason -- staff included," says Galvin.
At the start of the COVID-19 outbreak, the state inexplicably put a cap on Oregon Charter Academy's enrollment. It currently has no enrollment cap.
Galvin is especially proud of the programs available to students at ORCA. Student Government, AVID, Career Technical Education -- as well as 200 field trips in a typical year are available to students. They even have a prom.
Instead of limiting ORCA, state regulators might want to enroll at ORCA and get some pointers for the brick-and-mortar public schools. It looks as if they're going to be doing some virtual learning.
--Staff Reports
| | |
| --- | --- |
| Post Date: 2020-08-06 17:27:52 | Last Update: 2020-08-06 17:30:08 |
Are we going to get what we want?
Oregon State Legislature is set to address police reform this week, in a closed to the public, special session.
Many new policies, currently being floated, are well supported by law enforcement, and have been requested through the chain of command for some time now. However, there's one policy that has many in law enforcement concerned, for several reasons. The idea is to hold each officer accountable, for excessive force, or causing injury to another when they take things too far. This, on the heels of the tragic death of George Floyd in Minneapolis. Many refer to this policy as "Qualified Immunity", but what is qualified immunity exactly?
Qualified Immunity pertains to officers, in the line of duty, who are required to make a split-second decision over life and death. The immunity aspect only pertains to officers who have followed police rules, regulations and policy to a T. It's determined as "qualified" when a police-involved fatality is, by the book, and therefore the officer is given immunity from liability for having carried out their job duties and description. When an officer uses unjustified force, the immunity is not applicable, and they are no longer protected or indemnified.
But what happens when officers can be held liable for their actions, even when they've followed all the rules? If immunity is removed, would every individual arrested and sent to jail, file a lawsuit against their arresting officer? Simply put, yes, if qualified immunity is completely removed, officers would have no protection for doing their job. How many good, qualified, well-educated individuals would want to stay on the job? My guess is, not very many. In the state of Oregon, finding good recruits has been difficult in the past few years, according to a state trooper who has asked to remain anonymous.
"I'm concerned that we'll be forced to hire whoever applies at this point, just to fill positions, as less qualified candidates will not want to be subjected to these working conditions," said one Oregon State Trooper.
Imagine if you will, working at McDonald's, and a customer becomes violently ill with e-coli food poisoning. Rather than sue the restaurant, the customer, instead, sues you directly. Most officers are not paid well enough to cover the cost of lawsuits. Several insurance agents, who have written policies for decades, were asked what they thought the cost might be per officer, if they needed to pay for insurance to do their job. While most were hesitant to guess, the result was a possible ballpark of around three thousand dollars per year. That's quite a chunk out of a salary, so let's just say the union renegotiates their contracts with the city or county to offset this cost. Who will ultimately pay for it? The taxpayers of course. That's potentially thousands more per year, for inferior law enforcement officers.
Luckily, our legislature is not quite there. However, the table is currently being set for this potential outcome.
LC 742
retroactively determines when an officer is liable for the use of acoustic devices, tear gas, and kinetic impact projectiles. This new law would only allow the use of non-lethal crowd control when the mayor, or sheriff declares an active riot, civil commotion or mob action. Oddly enough, the bill extends to proxy officers, like Federal Agents. The retroactive date is July 1st 2016, and states that incidents which have occurred prior to the passage of this bill (since July 1st 2016) have 180 days to submit their claim. Claims after passage have two years have to file a lawsuit. Two years seems like a very long time to determine if you've been hit by a projectile, if a riot was declared.
Perhaps our courts will be left to determine if a rally is indeed a riot, or a peaceful demonstration, after the fact? Either way this bill strictly states that officers will only be immune from liability if they're indemnified, which is redundant. Basically, our law is being left open to public pressure and perception, and our officers are on the hook depending upon the outcome. Ultimately, removing protections from officers in the line of duty, may cost the taxpayers more money, and result in less qualified officers.
One vital question arises when it comes to policy, "is the stated intent going to be the actual outcome?" If it's not, then why are we passing it? If you believe law enforcement should be protected and supported in doing their job, now is the time to email in your testimony. This bill, along with several others, was heard in the
Joint Interim Committee on Transparent Policing and Use of Force Reform.
--Breeauna Sagdal
| | |
| --- | --- |
| Post Date: 2020-08-06 08:29:43 | |
As of Oct. 1, 2021, the TSA will require Real ID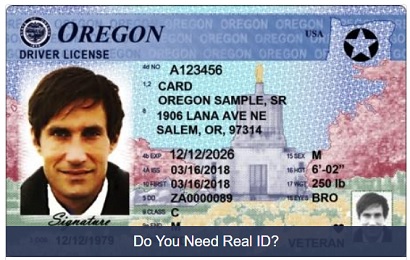 The Department of Homeland Security notified Oregon Governor Kate Brown on Monday that Oregon is in compliance with the federal Real ID Act.
As of Oct. 1, 2021, the Transportation Security Administration will require identification that complies with the Real ID Act to pass through airport security when boarding a domestic flight. This date was moved forward one year due to the COVID-19 pandemic.
The October 2021 federal ID requirements also will apply when entering a secure federal facility, such as a military base.
You can continue to use your standard Oregon driver license or ID card for domestic air travel and other secure federal locations until October 2021. Even after that, your standard Oregon license or ID card will continue to be valid for everything else that you use it for today.
You may already have what you need to board domestic flights in October 2021 and beyond – such as a passport or other ID acceptable by the Transportation Security Administration. Find out what is acceptable ID for air travel at
TSA.gov
.
How to get Real ID
First, find out if you want the Real ID option with DMV's decision tool at
Oregon.gov/RealID
. If you do want the option, the website has a second tool explaining the requirements and producing a checklist of documents you'll need to bring with you when you visit a DMV office.
The Real ID option also has an additional fee of $30 – in addition to an original application, renewal or replacement fee.
If you want the Real ID option, please consider delaying your visit to DMV as long as possible or getting a passport and/or passport card instead. Due to the COVID-19 pandemic, there is a long backlog of customers and it will take months to catch up.
You will need an appointment for any type of driver license or ID card issuance, including Real ID. You can schedule an appointment online at
DMV2U.Oregon.gov
. To keep customers safe, DMV offices are open only for services that require in-person visits. This limits the number of people inside an office to help maintain safe social distancing.
You cannot get a Real ID card online because the act requires you to bring certain documents with you and for you to get a new photograph for your card. You cannot use DMV's card replacement option online to change to a Real ID card or to make any other change to your card.
Six things to know if you want the Real ID option
If your card's expiration is a year or more ahead, please consider waiting as long as possible to get the Real ID option. Airport security checkpoints will not require additional ID until October 2021.
Consider getting or renewing a passport instead. It's valid for 10 years. If you already have a passport, you can get a passport card that fits in your wallet for a lower cost than a Real ID license or ID card.
If you want the Real ID option, please be aware that your appointment will be weeks away due to the COVID-19 backlog at DMV offices.
Once you have an appointment, please use the document checklist tools at Oregon.gov/RealID so you are prepared for your appointment with everything you need.
If you need to call DMV, please be aware that the number of calls is overwhelming the phone system. If you get a busy signal, please try again after a while. Please do not use autodial because that is part of the reason the phone system is overwhelmed.
If you need a drive test, you cannot schedule one at DMV at this time. You can find third-party drive test services here: Oregon Class C Drive Testing Businesses
More information
Learn more about Real ID on our website at
Oregon.gov/realid
--Staff Reports
| | |
| --- | --- |
| Post Date: 2020-08-05 08:06:37 | Last Update: 2020-08-06 11:01:33 |
"Our children's education must not be politicized"
Today, Senator Dennis Linthicum (R-Klamath Falls) calls for the re-opening of local schools and champions school choice options in Oregon.
"After the governor's press conference last week, it is apparent in-person schooling is not a priority for Governor Kate Brown," said Senator Linthicum. "
According to the CDC
, COVID-19 poses low risks to school-aged children and teachers, therefore getting students in school must be a priority."
Linthicum continued, "I'm advocating for educational freedom in our state as families need the ability to pursue the best educational opportunities for their children. Oregon's statewide test scores are abysmal and with threats to in-person instruction in the fall, parents deserve alternatives."
"I'm calling on Governor Brown to list the 3% participation cap, which needlessly limits charter school enrollment. These enrollment caps limit school choice options, which harms all students, particularly from disenfranchised and under-served communities.
"Failure to open schools and unlock educational choices for all students will negatively impact long term inequities and further harm families. Education is critical to the future of our state, and our children's education must not be politicized.
--Staff Reports
| | |
| --- | --- |
| Post Date: 2020-08-04 23:06:06 | Last Update: 2020-08-04 23:06:37 |
Proposal will limit a tactic used by extremist environmentalist groups
"Paperwork protests" are keeping the Bureau of Land Management (BLM) from reducing wildfire and smoke risks on public lands, and providing sustainable timber harvests to support jobs.
The good news is the BLM is
proposing to modernize
its forest management rules for the first time in 35 years. These rules provide an alternative to the paperwork protests that block efforts to manage our forests and keep them accessible.
What are paperwork protests? Under current rules anti-forestry groups stall forest management by filing written objections after environmental analyses have been completed, pubic input has been received, and land management decisions have been made. These paperwork protests often contain hundreds of pages with frivolous points that have little to do with the work at hand. Because the BLM must respond to each point under current rules, this broken process drains taxpayer resources and brings forest management to a halt.
In a few horrible cases, wildfires will devastate a forest where smart forest management is planned before the BLM can even respond to the protests. For example, the
Pickett Hog timber sale
in Oregon received 29 protests in September 2017 – delaying the project by more than a year. Before the BLM could complete protest reviews and responses, the Taylor Creek fire burned the forest in July 2018.
The BLM's proposed rules improve public participation in land management decisions. They will allow the public to comment on forest projects earlier in the process when public input can have the greatest impact. But "paperwork protests" could no longer be used and abused - after decisions have been made - simply to stall work that helps keep our forests healthy, accessible and less vulnerable to severe fire.
People who would like to comment on this proposal, can do so by
sending an official comment
concerning this proposed regulation by August 7. Your comment will be officially registered at
RegulationsGov
. Please send a message that it's time to end the gridlock on our public lands, improve forest health, and support rural American jobs.
--Nick Smith
| | |
| --- | --- |
| Post Date: 2020-08-04 15:12:05 | Last Update: 2020-08-04 22:54:10 |
Kermit is as Kermit does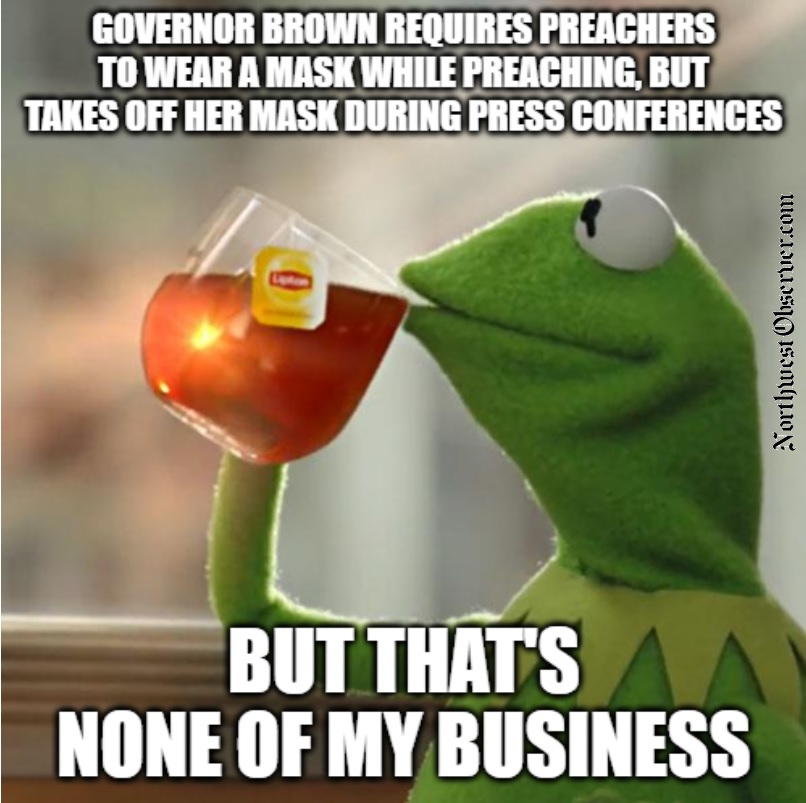 --Northwest Observer Meme Team
| | |
| --- | --- |
| Post Date: 2020-08-03 22:15:49 | |
Still more police reforms. Oh, and cutting the budget.
The Second Special Session is scheduled August 10. The First Special Session in July seems to have been a trial run easing into more police reforms. Passed were common sense guidelines for use of tear gas and self-defense actions. Rep. Fred Girod said the focus of this session needs to be the budget and not policy. Senate President Peter Courtney agreed saying, "Now is the time for budget. That must be our mission this special session." But, Speaker Kotek has other ideas to bolster the first session.
Seven policy bills have been drafted on
police reforms
that range from restrictions on use of tear gas, use of physical force, and identification and uniform standards. Fortunately, the
budget reductions proposed
doesn't eliminate state officers, but it does eliminate a vacant project manager positions, one game enforcement position and one Firearm Instant Check System Trooper. It also defers the trooper recruit school, defers purchase of ammunition, cancels purchase of vehicles, reduces investment in State Radio System, and reduces Fleet Services support.
What I didn't see in the budget was accounting for any added expenses that will surely happen now that the state police have taken over for federal agents guarding federal property in Portland. After the
Portland Police Bureau
reported overtime through July 22 costing taxpayers $5,351,383, the state police should anticipate similar if the Oregon State Police is going to effectively guard the Mark O. Hatfield U.S. Federal Courthouse and the Justice Center to prevent the return of federal agents.
The special session is going to make it more difficult, if not impossible for police to be effective against rioters and some identified as terrorists. These bills emphasize enforcement misconduct. The most devastation to our protection is LC 742 replacing HB 4208 passed in the first special session. All these bills include an "
emergency clause
" meaning we have one chance to speak out and
send testimony
, and no right of challenge.
LC 742 - Regulates use of chemical incapacitants, kinetic impact projectiles and sound devices by law enforcement agencies. Creates private cause of action for person injured by unlawful use of chemical incapacitants, kinetic impact projectiles and sound devices by law enforcement agencies. Prohibits law enforcement agency from using proxy law enforcement agency to enact measures that court or statute has barred law enforcement agency from using. Prohibits law enforcement agency from acting in concert with another law enforcement agency to engage in misconduct barred by statute or court order. Eliminates immunity from claims under Oregon Tort Claims Act arising out of riot, civil commotion or mob action. Revives certain claims.

LC 745 expands HB 4203 passed in the first special session adding corrections officers to that bill and remove the use of force for self-defense or protection of others when using force that impedes normal breathing or circulation of blood of another person by applying pressure on throat or neck under any circumstances.

LC 751 - Establishes Task Force on Uniform Statewide Law Enforcement Disciplinary Standards regarding alleged misconduct.

LC 763 - Directs Oregon Criminal Justice Commission to establish statewide database of reports of use of physical force by peace officers and corrections officers. Requires law enforcement units to report on use or threat of physical force, and deaths of persons in custody, to commission.
Other policy items on the agenda deal with worker's compensation for front line workers who contract COVID-19, permitting restaurants to sell mixed drinks to go, and allowing ballots to be counted if they are postmarked by Election Day.
China is running espionage in the U.S. and targeting legislators and businesses to influence unlawful operations, says Secretary of State Pompeo. All in an attempt to gain power over U.S. citizens through riots and voter fraud.
Fox News reports that Portland's shootings have doubled in July compared to last July with 15 murders in one month, the highest in three decades. Will putting police under fire from both sides, subjecting them to flagrant lawsuits diminish the force leaving us unprotected?
--Donna Bleiler
| | |
| --- | --- |
| Post Date: 2020-08-03 21:09:17 | Last Update: 2020-08-03 21:10:00 |
Read More Articles