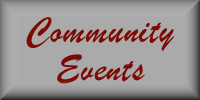 Post an Event

Oregon Republican Party State Central Committee Meeting
Saturday, May 21, 2022 at 7:30 am
Including election of a new Vice-Chair
Marion Post 661 VFW
630 Hood Street, NE
Salem, Oregon

OREGON FREEDOM RALLY
Saturday, June 4, 2022 at 12:00 pm
Oregon's premiere annual event for grassroots conservatives sponsored by Oregon Liberty Alliance and others. Featuring Dinesh D'Souze, Elisha Krauss, Scott Rasmussen and Isabel Brown. Lunch included at $65 per person, under 16 are free. Doors open at 11am to network with exhibitors. Register at: www.OregonFreedomRally.com
Wingspan Event & Conference Center, 801 NE 34th Ave, Hillsboro, OR 97124

DALLAS Community-wide ONE Service
Sunday, June 5, 2022 at 10:30 am
ONE Community joined together for a community wide Worship Service. Fellowship and coffee at 10:30, Service at 11am.
Dallas High School Football Stadium

Fight for Freedom Event
Friday, June 10, 2022 at 6:00 pm
Training on survival and emergency medicine by XSA International Krisanne Hall 2-Day Constitutional Training Friday 6-10pm, Saturday 8am-11pm, Sunday 8am-2pm Tickets: $30 www.peoplesrightsoregon5.com/fight-for-freedom-event
Deschutes County Fairgrounds

Fight for Freedom Event
Friday, June 10, 2022 at 6:00 pm
Training on survival and emergency medicine by XSA International Krisanne Hall 2-Day Constitutional Training Friday 6-10pm, Saturday 8am-11pm, Sunday 8am-2pm Tickets: $30 https://www.peoplesrightsoregon5.com/fight-for-freedom-event
Deschutes County Fairgrounds

Fight for Freedom Event
Friday, June 10, 2022 at 6:00 pm
Training on survival and emergency medicine by XSA International
Krisanne Hall 2-Day Constitutional Training

Friday 6-10pm, Saturday 8am-11pm, Sunday 8am-2pm

Tickets: $30

https://www.peoplesrightsoregon5.com/fight-for-freedom-event

Deschutes County Fairgrounds

World Athletics Championships
Friday, July 15, 2022 at 8:00 am
The World Athletics Championships are coming to Eugene this summer (July 15-24 2022), the first time in history that the championships will be held in the United States. This mega-sporting event will showcase the best track and field athletes in the world. The event will bring 2,000 athletes from more than 200 nations, all competing for 49 gold medals. About 20,000 to 25,000 attendees are expected per session, with most days hosting two sessions (both morning and afternoon).
Eugene

Gathering of Eagles/Rally Around the Flag
Saturday, September 10, 2022 at 10:00 am
Watch for details, sign up for Oregon Liberty Coalition (OLC) alerts and information. orlibertycoalition@gmail.com
Ames Ranch, Turner, Oregon

Oregon General Election
Tuesday, November 8, 2022 at 8:00 pm
Statewide
View All Calendar Events
Does society elevate suckers above rural American's property rights?
For far too long farmers have been stereotyped as environment-trashing know-nothings. The Endangered Species Act (ESA) is the favored tool of litigious-happy, urban environmental groups who attack rural America and are rewarded with court-ordered attorneys' fees. In the Klamath Basin of southern Oregon and northernmost California, farmers and ranchers using water from a federal water project are on the bleeding edge of the onslaught.
On June 18, the Supreme Court has the chance to give these citizens a day in court and protect American values.
The Klamath Irrigation Project was approved 115 years ago under the National Reclamation Act, which promoted settlement of the West and production of food to feed a hungry world. Brave settlers accepted the challenge to work hard, repay the government's water project construction costs as well as their own production costs, and produce food. On much of the Klamath Project, veterans of World Wars I and II were awarded homesteads as gratitude for their service, and literally built communities from the ground up.
In 2001, the remaining original homesteaders were shocked when their own country shut off all their irrigation water. The excuse? Government biologists in faraway offices decided that all the water in the farmers' reservoir had to be either: (1) held for endangered sucker fish; or (2) sent downstream to artificially increase river flows for a fish that spends more of its time in tributaries of the Klamath River rather than the river itself. So devastating was the damage that the National Academy of Sciences was called in to review the science. The verdict? The water that was taken from farmers and used to support higher lake levels and downstream releases was not scientifically justified. The science showed that the fish did not benefit, even if society does elevate suckers above people.
This devastation was engineered in the last days of the Clinton Administration. President George W. Bush's Administration recognized the injustice, brought in objective science, and brought about some stability. Meanwhile, the farmers rightly sought relief from courts. In the Western states, water rights for irrigation are private property rights. When that property is taken, our constitution requires that the federal government pay those citizens for that "taking." Even if the science was not legitimate, society should pay for the property taken, if society does in fact elevate suckers above rural American's property rights.
Enter the U.S. Department of Justice, which tied up the farmers in federal courts for 18 years. Swarms of federal lawyers leveraged urban ignorance of Western water law to shut down the farmers: damn their communities, and never mind the flawed science. The most recent decision by the Court of Appeals for the Federal Circuit missed the mark so far that public water agencies who serve vast areas of the West have joined the call for the Supreme Court to set things straight.
Sadly, the farmers who were not completely bankrupted in 2001, and young farmers who have mustered up the courage to stay home, are getting beat up again this year. The Trump Administration inherited a brutal court injunction limiting Klamath farmers' water, following the same government bureaucrats to take over again and run the show. This year, there was an announcement of an impossibly meager water allocation for Klamath Project farmers in early April.
Then, incredibly, after crops were planted, a decision was initially made to cut water supplies again, raising the specter of desiccated crops, and stranded private investment. This potential whack at rural America was averted after thousands of Klamath farmers and other folks participated in a 29-mile convoy, protesting the decision. Fortunately, the Trump Administration's Department of the Interior and Bureau of Reclamation were able to adaptively manage a relatively wet May and restore to farmers the earlier April 1 supply commitment. But that is still severely less than needed, and entirely due to the ESA.
The blunders of the lower courts need to be fixed, and quickly. The Supreme Court has proven capable of grasping Western water law in the past. It needs to step in and right the wrongs.
--State Representative E. Werner Reschke
| | |
| --- | --- |
| Post Date: 2020-06-12 14:06:14 | Last Update: 2020-06-12 16:06:45 |
There are no time limits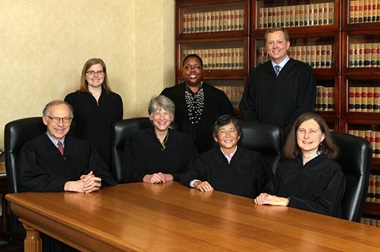 In a 6-0
decision
, the Oregon Supreme Court has sided against Elkhorn Baptist Church, et. al. in a case determining the legality of Governor Brown's original executive order declaring a state of emergency.
On March 8, The Governor issued Executive Order (EO) 20-03, invoking the statute. Her order begins, "ORS 401.165
et seq.
empowers the Governor to declare a state of emergency upon determining that an emergency has occurred or is imminent. Pursuant to that authority, I find that the novel infectious coronavirus has created a threat to public health and safety, and constitutes a statewide emergency under ORS 401.025(1).
ORS 401.192(4) states that, "The powers granted to the Governor by ORS 401.165 to 401.236 shall continue until termination of the state of emergency. The powers granted to the Governor by ORS 401.185 may continue beyond the termination of the state of emergency and shall be terminated by proclamation of the Governor or by joint resolution of the Legislative Assembly."
The decision notes that plaintiffs' "requests for relief are based on a specific legal theory: that the Governor's executive orders violate time limits." At issue, seems to be the fact that the Governor issued the proclamation citing ORS 401 and invoking the time limits (ORS 401), yet including the power and authority outlined in ORS 433, which does have a time limit.
ORS 433.441(5) says that, "A proclamation of a state of public health emergency expires when terminated by a declaration of the Governor or no more than 14 days after the date the public health emergency is proclaimed unless the Governor expressly extends the proclamation for an additional 14-day period."
The decision concludes, "[T]his case is before this court for a determination whether the circuit court erred in issuing a preliminary injunction based on its conclusion that the Governor's executive orders relating to the coronavirus violated a statutory time limit, specifically, the 28-day time limit in ORS chapter 433. As we have explained, the Governor's orders were issued pursuant to ORS chapter 401, and they are not subject to the time limit in chapter 433. Therefore, the circuit court's preliminary injunction was based on a legal error. Moreover, plaintiffs' alternative arguments do not provide a basis for maintaining the preliminary injunction. Accordingly, it is necessary to vacate the preliminary injunction."
The 6-0 decision does not identify an author. Chief Justice Martha Walters did not participate in the decision, on account of her friendship with the Governor. Jusices Thomas A. Balmer, Lynn R. Nakamoto, Meagan A. Flynn, Rebecca A. Duncan, Adrienne C. Nelson, and Christopher L. Garrett voted for the decision.
Justice Garrett issued a concurring opinion in which he said that "plaintiffs have not demonstrated a likelihood of prevailing on their statutory arguments." He elaborated on the hardship placed upon worshippers and businesses as weighed against the likelihood of disease transmission. He said, and was joined by Justice Balmer, that
"The inability of plaintiffs to worship in the manner that they prefer and the inability of intervenors to carry on their businesses in the manner that is usual (or at all) is irreparable harm for these purposes, even if temporary. But, in these circumstances, the harm to their opponents and the public must also be considered, and considered in the light that, in the seemingly likely event that plaintiffs will lose, that harm will have been suffered needlessly."
The attorney for the plaintiffs, summarized thus, "the Supreme Court has sided against us. Apparently, Governor Brown
can
use Chapter 401 of the Oregon Revised Statutes to confer upon herself unlimited time to deal with a public health emergency, and she CAN get around the time limits set forth in ORS 433.441(5) and Article X-A, Section 6 of the Oregon Constitution."
--Staff Reports
| | |
| --- | --- |
| Post Date: 2020-06-12 10:40:03 | Last Update: 2020-06-12 16:24:21 |
What we really want is our jobs back.
On May 29, there were 38,000 Oregonians that had waited over a month to hear about their unemployment claim. Even though the Oregon Unemployment Department increased staff by 600%, claims had jumped to 473,000 since the onset of the COVID-19 pandemic.
After Senator Wyden shamed Governor Kate Brown into ousting Kay Erickson as director of the Oregon Unemployment Department, the Acting Director, David Gerstenfeld, stepped in to rescue the 38,000 Oregonians waiting to hear about their unemployment claim. He said things are so grave that "we've started discussions with the National Guard about potentially having them help us call people about their claims." That idea flourished into adding 100 recruits from legislative and executive branches of state government asking them to set aside time from their normal job responsibilities to make calls.
Even though the State patted itself on the back for having 154 people "volunteer" to work at Employment to reduce the backlog, these aren't volunteers in the sense that one usually thinks of volunteers – people giving of their time outside work – instead, it's government employees offering to not work for a period of time at their current government job, to work at Employment.
In any case, this effort has helped to reduce the backlog to 13,000 in less than two weeks. Who would have thought that state employees have that much free work time? It was magnanimous of Governor Brown to commend the "volunteers", saying, "We do our best work when we do it together, and each of you is demonstrating the very best of who we are as public servants." The use of state employees sends two messages to taxpayers. State government is overstaffed, and the state has no emergency plan for interaction.
The idea of sharing workforces might have come out sooner but for the lack of Governor Brown's leadership. Her responsibility under the CEMP 3.3, is to "provide strategic guidance for state resources to prevent, mitigate, prepare for, respond to and recover from incidents of all types," But, failing this mandate was complicated when she neglected to upgrade computer systems with $86 million in federal funds received in 2009. Perhaps more attention to the CEMP could have implemented a network of services across state agencies sooner as provided for in section 3.4.1.
It remains to be seen how well the state follows the CEMP recovery guidelines to bring back the economy. For example, Business Oregon's key responsibilities to businesses is to:
Facilitate a community-driven approach to economic recovery through the Regional Solutions program.
Coordinate business impact and damage assessment.
Coordinate resources for small business recovery assistance.
Identify and help coordinate assignment of volunteer staff from economic development partners to affected organizations.
Assist local economic development organizations or major employers needing immediate assistance for displaced workers, and assist in identification of short- and long-term employment needs.
Time will tell if the Governor needs another outside incentive to motivate her to get the economy back on track. Unemployment checks are needed to keep the economy on life support, but what we all really want is our jobs back.
--Donna Bleiler
| | |
| --- | --- |
| Post Date: 2020-06-11 20:26:58 | Last Update: 2020-06-11 20:27:12 |
It's about power and control, not science
Dr. David Samadi, Director of Men's Health and Urologic Oncology at St. Francis Hospital in New York says, "We made everybody do something we call social distancing. The WHO (World Health Organization) is now announcing that asymptomatic transfer of Covid19 is rare. This is a complete turnaround from their initial information." So, the masks are unnecessary without symptoms. The social distancing was unnecessary without symptoms. Samadi goes on to say asymptomatic cases are not infectious comes from reports of studies out of places like Singapore where government agencies have done contract tracing, "If you are not symptomatic with fever, shortness of breath or the primary symptoms talked about, the risk of passing it on to other people is very rare." The panic and hysteria are out the door and we can interact with people without fear.
Enter Oregon's school guidelines for the fall, "Ready Schools, Safe Learners." Governor Brown announced the same "mother may I" approach for schools as used for counties. School districts can tailor their own blueprints for how they plan on following the guidelines and submit them to the state by August 15. Districts are given three options for what classes will look like during the 2020-21 school year. They can opt for returning students to the school buildings for all their lessons, continue distance learning, or combine the two approaches. Which model will depend on the school facility and space for distancing.
Schools must navigate through the guiding principles and submit a plan that includes eight essential elements: public health protocols, equity, instruction, and family and community engagement. These requirements to reopen verifies the struggle between government and the realities of families trying to survive in a depressed economy. While school districts are focused on countless bureaucratic elements and how to reopen on or off campus, families are struggling with going back to work and the added expense of possible remote learning plans.
Then families face explaining to young children about screening for symptoms before they enter the school building or hop on the bus, whichever comes first. If any student or school employee shows symptoms of COVID-19, including a fever, dry cough or shortness of breath, they're to be immediately isolated and sent
home. On-site requirements for educators will be focused on distancing making sure they are masked when a student comes within six feet rather than directing that focus to their fundamental role: to educate students.
Senate Republican Leader Fred Girod (R-Stayton) issued the following statement:
"The bureaucratic regulations in the education guidance will make it extraordinarily challenging for teachers to focus on their critical job to educate our students. I am worried about the quality of the education Oregon students will receive, if they make it to the classroom, with so many distractions."
The authority for the Guidelines is stated as Governor Brown's Executive Order 20-20. That same order is being challenged in the lawsuit, Red Rock Cowboy Church vs Governor Katherine Brown, for overstepping her authority in locking down the state. The judge declared the order terminated after 28 days, but currently it is being appealed to the Oregon Supreme Court pending a hearing.
What is playing out is that states that didn't lock down have no more and some fewer cases and deaths than states that locked down. The states with the worst records also had questionable policies that increased their numbers – putting Covid-19 cases in long-term care facilities, which quickly spread to vulnerable seniors. According to the CDC, school age kids are less likely to get infected or spread the infection if infected with only 1.7% out of 149,082 cases examined.
Going back to the new finding that asymptomatic transfer of Covid19 is rare, what justification is there for the Governor and the Department of Education to take control away from school districts with a one-size-fits-all mandate. President Trump gave state governors the responsibility to do their constitutional job and handle the Covid-19 virus in their state while he provided leadership and suggestions. Governor Brown needs to follow suit and let school districts control their own operations as they were established to do. Let school districts with the parents in each district be creative and implement a plan that fits their comfort level in distancing and what they can afford.
--Donna Bleiler
| | |
| --- | --- |
| Post Date: 2020-06-11 08:58:42 | Last Update: 2020-06-11 08:58:51 |
Student safety and performance bend to equity and bureaucracy
Governor Kate Brown today announced that she will be convening a Healthy Schools Reopening Council to advise her and the Oregon Department of Education (ODE) during the Ready Schools, Safe Learners K-12 schools reopening process. The council will ensure all community voices––especially those representing school employees and Oregon's Black, Indigenous, Latinx, and other communities of color––have a forum to give feedback as school districts develop their plans for a safe return to school for Oregon's students.
The council, which will meet over the next several months as districts develop their plans, and periodically during the school year, will be charged with:
Giving feedback on equitable policies and practices for a safe return to school
Informing additional guidance from ODE developed over the summer to help school districts implement their back-to-school plans
Receiving updates on school district plans and implementation
Reviewing COVID-19 status reports and evaluating outbreak management during the school year
The council will include elected officials, education community representatives, health representatives, and members of the public, with a focus on ensuring that a wide and diverse range of community voices are represented.
Among state revenue that is expected to be strained and with budget shortfalls already anticipated, some critics have suggested that Oregon Democrats staying focused entirely on "racial identity politics is a failure to really fix our disreputable education system here in Oregon (among a limping Oregon economy with severe unemployment problems). And it is the children who will suffer most from failed leadership unfortunately, and it continues in Oregon.
The Minority Republican leadership has also expressed concern over the Council convention. Senate Republican Leader Fred Girod (R-Stayton) issued the following statement:
"The bureaucratic regulations in the education guidance will make it extraordinarily challenging for teachers to focus on their critical job to educate our students. I am worried about the quality of the education Oregon students will receive, if they make it to the classroom, with so many distractions."
The requirements to reopen confirm the struggle between government and the realities of working in the classroom. School districts and educators will be expected to focus on countless bureaucratic elements instead of directing that focus to their fundamental role: to educate students.
One can only hope and pray that our children who will grow up to be the leaders of tomorrow are not always so needlessly handicapped by the failures of those who are charged to oversee the difficult decisions involved in public education.
--Ben Fisher
| | |
| --- | --- |
| Post Date: 2020-06-10 08:55:10 | Last Update: 2020-06-11 08:55:38 |
"I am hopeful that other employers in our community will do likewise"
Portland Mayor Ted Wheeler (D-Portland) sent
the following message
via email to all City of Portland employees, today:
Colleagues,

As a nation and as a City we continue to grieve the recent loss of George Floyd, Breonna Taylor, and Ahmaud Arbery, and others in the country and in our community. We acknowledge that Black employees are experiencing a collective grief and trauma coming from a culmination of oppression that is over 400 years old.

We hear and understand that many of our employees, especially our BiPOC employees, are deeply impacted by these recent events and are hurting.

I want to give our employees space to grieve and reflect: 40 hours of bereavement leave as allowed under HRAR 6.03.

I am directing managers and supervisors to approve the leave without question.

I am hopeful that other employers in our community will do likewise.

We're witnessing a dramatic shift in our nation, one that is urgently charting the path forward for restorative justice, inclusion and understanding. I feel tremendous responsibility, as well as tremendous privilege, to be a part of this historic movement. Thank you for walking that path with me as we continue to serve the City of Portland.

Sincerely,

Ted


"BiPOC" as used in this message, stands for "Black, indigenous, People of Color."
Critics of the mayor have pointed out that while he is focused on "oppression that is over 400 years old" that no one alive today has had direct experience of nor been the cause of, he has been less effectively focused on the oppression that is continuing under his watch in his own city.
--Staff Reports
| | |
| --- | --- |
| Post Date: 2020-06-08 18:48:03 | Last Update: 2020-06-08 18:48:36 |
Is Brown's Director of Strategic Communications supporting defunding police?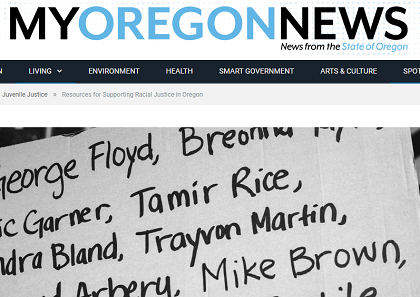 It has come to the attention of the Northwest Observer that Oregon Governor Kate Brown's Communications Director is using a .gov domain website to promote what are clearly left-wing views -- and may be doing so at taxpayer's expense. Sarah Wexler
posted an article dated June 4
, inspired by the protests in the wake of the death of George Floyd. The article says,"Being a good ally, an effective activist, and supporting Oregon's Black and African American communities means doing the emotional labor to educate yourself about how to be anti-racist."
It goes on to supply links to
a vox.com article
entitled
How to be a good white ally, according to activists
. This article says, "The biggest calls from organizers around the country right now is to defund the police, and so the things that white people can do with the powers that they hold — that their black counterparts do not — includes pressuring electeds around defunding the police."
Wexler's profile on the MyOregon.gov
site lists her as Director of Strategic Communications in the Office of Governor Kate Brown.
Wexler is certainly entitled to her own opinions on matters of policy, including defunding the police, but the use of her official title and the fact that she is posting such an article on a .gov website at least raises eyebrows, and is possibly even illegal.
Websites using the .gov domain suffix are strictly limited to actual governments. According to Wikipedia,
"[u]se of the domain gov is restricted to government entities.
According to GSA guidelines, this includes U.S. governmental departments, programs, and agencies on the federal level". Ownership of the domain name was not able to be acquired.
The following questions are raised:
Does Governor Brown support defunding the police?
Does Governor Brown support the other radical opinions in the article and in the linked articles?
Who registered the domain, and what methods were used to acquire a .gov domain?
Who is paying for the hosting on the site?
One lawmaker, who spoke on the condition of anonymity, said simply, "In light of what the taxpayers have been through lately, this is in very poor taste."
--Staff Reports
| | |
| --- | --- |
| Post Date: 2020-06-07 18:40:17 | Last Update: 2020-06-07 19:58:04 |
Mayor Wheeler pulls Safety Hedge from Schools
Every night the protesters in Portland march up to the police barricade and insist, beg the police to take a knee. The first night of peaceful protesting both sides took a knee in respect for the dead and each other to demonstrate a mutual agreement that the rioting and damage the night before has no place in honoring George Floyd. Why certain leaders think police should repeat the act every night has little to do with solidarity or peace. Peace is the responsibility of the protesters, not the police. The police are peace keepers.
Protesters then turned to making demands asking for removal of Resource Officers from schools, which the mayor has agreed to. Wait a minute, aren't these the same people that claimed harassment in schools were leading to suicides and they wanted more protections after school shootings? It's good news that suicides aren't an issue anymore and that students and teachers feel safe, but that doesn't seem to be the case.
Mayor Wheeler claims students have protested from the beginning against having officers in high schools. What teen wants someone watching their behavior? A concern was immediately raised regarding student safety, particularly after a suicide student brought a gun to school.
Democrats nationwide have begun to call for defunding the police. The left has the most destructive platform releasing criminals, protecting criminals in sanctuary cities, opposing the wall, funding abortion, free healthcare for illegals and giving them the right to vote. Destruction of property doesn't matter because we are their property and they want us to come to them for survival. We are all (liberals and conservatives), being preyed on, black and white and all shades in between.
Criminals with destructive mentalities can't be reasoned with. Removing the police standing in the divide, won't cause hardened criminals to be civil. In the 90's crime was wild in New York City until Mayor Rudy Giuliani implemented "Broken Window." That program started by stopping the little crimes first. When the small crimes that sucked in juveniles were cleaned up, it stopped the next generation of bigger crimes. But city councils, such as Salem, are discussing defunding police.
We remember the Weather Underground. Their document called Prairie Fire, called for a resistance strategy like we are seeing along with the Black Panthers demanding to get rid of police, mirrors what the Democrat Party is embracing.
Racism is a real thing. We have a troubled history of racism that stains our history. We fight against racism, and individual episodes are becoming fewer over time. But, that's a problem to those that use racism for power. They are trying to pit us against each other by placing a permanent sense of guilt on us as if we are the problem. All across social media we see people being exploited because they are white forcing them to kneel and confess to being white. Wait until this assumed power shows up in schools and there are no Resource Officers to stop this harassment.
What will you do when unrest happens in your neighborhood? And what will you do when the state legislature vote to confiscate your guns? We are in the majority according to the Breitbart poll, which indicates 16% support defunding police and 65% oppose, and 88% wanted police trained to de-escalate conflicts and the use of force.
What is clear is that the minority protesting is overriding the will of the people. How much are we going to take?
--Donna Bleiler
| | |
| --- | --- |
| Post Date: 2020-06-06 08:26:10 | Last Update: 2020-06-06 08:26:20 |
Just another in a series of mixed messages
Antifa leader, Luis Marquez, has laid claim to Portland when they closed down ICE headquarters for a few days. Luis Marquez is not only a leader in Antifa but a career criminal, having been arrested for misconduct on a number of occasions, ranging from assault to disorderly conduct and harassment. He has come out in support of the riots that have spread across the country in the wake of George Floyd's death and reminds everyone that Antifa owns Portland. National news has identified Oregon as Antifa's headquarters.
In an August 2018 riot, James Mathew Mattox, 31,
claimed in a lawsuit
that he "posed no threat of violence." However, before his arrest, police had already confiscated numerous weapons from Antifa members that day. When left-wing protesters refused to clear the streets, police used pepper spray, rubber bullets and flash bangs to dispense the crowd. Mattox admits to waving a shield with an anarchist symbol, flipping off police and taunting them shouting profanities until two rubber projectiles were fired hitting him in the thigh and after more taunting he was hit in the arm. The lawsuit claims Mattox "suffered sharp pain, insomnia, and limitations in functioning and movement for weeks," causing him to miss work. Taking no responsibility, Mattox made a number of profane posts on social media against the Portland police. Still Portland City Council settled the lawsuit paying Antifa militants $23,000.
Does paying a settlement to an identified terrorist organization make Portland city council a supporter of terrorism? Is the brother speaking to protesters inciting rioters when he is calling for the crowd to "rise up and terminate those that put their knee on our brothers?" What message does a settlement send to current rioters? If they can agitate the police to show force, they can claim misconduct and the city will pay to not fight them in court.
Antifa claims to own Portland, so why not send them the bill for all the cleanup, extra police enforcement, and damages their followers have done to public property and businesses? Claiming ownership over the taxpaying residence of Portland does not give rights to destruction. In the long run taxpayers will end up paying and rebuilding into a stronger more secure community. And that will happen when Antifa is eradicated.
--Donna Bleiler
| | |
| --- | --- |
| Post Date: 2020-06-04 19:34:42 | Last Update: 2020-06-04 19:38:08 |
The question is, "Will they backfill with CAT tax money?"
The Senate Education Committee met Tuesday to look at the state education system with respect to COVID19 and the upcoming 2020-21 school year. Craig Hawkins, director of the Coalition of Oregon School Aministrators was one of the presenters.
At one point, the committee chair, Senator Hass (D-Beaverton) asked Hawkins, "Given the obvious shortfalls, here, how do you think the Student Success Act should be reconfigured this first year? Should it even start? Should it go with 60%, should money go into the school fund? If it does start underfunded would you reallocate those [allocations] in any different ways? Would you drop one of those or just keep the percentages the same although with lower numbers?"
Hawkins replied, "We are now looking at that. Under the governor's authority, it only allows across the board even reductions so we can not prioritize one program over another. If the legislature comes back into session, it can look at those various adjustments. I believe our districts will be very challenged if they cannot maintain that $9 billion dollar state school fund amount".
Senator Hass asked a follow up question "If the legislature then does have -- assume there is a special session -- assume the next forecast does not show that revenues are back up, would you then advocate to put all of the student success act funds into the state school support fund?"
Hawkins responded, "Frankley I do not know I am there yet with planning that far into the future. I'll work closely with the governor's office and the legislature to help design what it could look like."
Senator Rob Wagner (D-Lake Oswego), who is also a school board member and chair of the Lake Oswego School district, then asked "I know from the school board perspective, that part of the legal budget process that school districts just recently went through, they are planning for the worst case scenario as it related to the allotment cuts and many are suspending the SIA anticipated revenues coming in". What at a district level folks are planning on in these different scenarios.
Jim Green with Oregon School Boards Association answered, "What we have directed school districts to do -- obviously without the legislature coming into a special session -- without the governor awarding an allotment, we aksed our school districts to budget at their current level and continue forward, but also look at the potential reductions the governor has in her allotment process not knowing what the legislature's policy decisions might be around that, obviously, knowing there could be reductions in their budgets. They are required under state law to have budgets adopted, so it is a process by which we may have districts entering into supplemental budget processes.
The Student Success Act,
HB3427
, was passed in the 2019 session and funded by the Corporate Activities Tax. The legislation and those advocating for the bill were very clear that the CAT was additional school program funding and not to be used to backfill school budgets, leaving more money in the State general fund. Now those same lawmakers are backpedaling.
Schools will in some way shape or form start back up in September and somehow they need to be paid for, though the COVID-19 outbrak created some savings based on school not being in session. Some observers have pointed out that there will be large scale reductions in several areas of state spending. Schools, who get much of their funding through property taxes, have been largely insulated from revenue reductions, at least as compared to other state funded causes. Additionally, they've pointed out that schools ought to take at least part of a hit in general fund money, which comes from income taxes and in Student Investment Account spending, which comes from the newly passed CAT tax, which is expected to generate less revenue than hoped for.
It will be interesting to see how the public school system, with it's seemingly insatiable appetite for money, weathers the decline in revenue, and whether they try to use CAT tax money to backfill their budget.
--Staff Reports
| | |
| --- | --- |
| Post Date: 2020-06-03 21:36:25 | Last Update: 2020-06-03 21:36:33 |
She oversaw audits of the agency as Secretary of State
Oregon Governor Kate Brown's request for the resignation of Employment Agency Director Kay Erickson may be cover for her years of lack of oversight, in multiple capacities. The agency has had multiple failures to issues unemployement checks to increasingly needy people, during the uptick in demand as people lost employment during the COVID-19 outbreak. Erickson, the director of the embattled agency,
resigned on May 31.
The Oregon Employment Department computer system that issues checks to unemployed Oregonians is called the Oregon Benefit Information System, and it was subject to a
state audit
by then Secretary of State Kate Brown in August of 2012. The primary purpose of this audit was to review and evaluate the effectiveness of key general and application controls over the computing environment at the department.
In addition to other things, the audit found that, [T]he department did not always update the system to keep pace with some of the more complicated benefit program rule changes enacted by state and federal governments during the recent economic downturn. For example, staff had to manually perform important tasks such as examining previous claims and performing manual calculations in order to determine the correct benefit program to be charged.
The audit also described the scope of the problem. "During fiscal year 2011, department staff identified overpayments totaling approximately $32.6 million that were not the result of fraud." For instance, the audit continues, "[T]he department sometimes paid claimants twice for the same benefit week. For example, one claimant was paid an average of $501 per week for 12 weeks. When staff discovered these weeks should have been paid using a different benefit program the department paid these same weeks at the correct rate of $179 per week, bringing the total weekly amount paid to $680. Since the original payment was $322 greater than it should have been, making the additional payment to correct the error only compounded the problem."
To summarize, this audit -- which occurred under then Secretary of State Brown's watch -- revealed systemic problems with manually intensive solutions, further exposed by a smaller financial crisis.
In December of 2015, after Brown had become Governor, her newly hand-picked successor, current Secretary of State Bev Clarno performed
another audit
on the same computer systems, concluding, "These computer programs are inflexible, poorly documented, and difficult to maintain. Considering these factors, Employment should take steps to replace them with more robust and maintainable computer code.
Again, the benefits system was cited as deficient. "OBIS is not flexible enough to efficiently handle additional requirements, such as those that occurred during the latest economic downturn." Both audits additionally pointed to disaster recovery and security as weaknesses in the Employement Agency computer systems.
It's hard to imagine how Governor Brown escapes responsibility for the recent failures at the Employment Agency, and the support that they give to very needy citizens.
The Employment Agency has embarked on a lengthy Software Modernization program, started in 2015 and scheduled to conclude in 2025. It is mostly funded with federal money. Legislators have questioned the lengthy schedule of the project.
--Staff Reports
| | |
| --- | --- |
| Post Date: 2020-06-03 18:03:30 | Last Update: 2020-06-03 18:04:39 |
The effort last summer fell short.
The Oregon Republican Party announced today, the launch of the "Stop The Abuse - Recall Kate Brown" campaign to gather signatures to place the recall of Governor Kate Brown on the ballot this fall and end "her disastrous, unaccountable, and abusive tenure as the chief executive of our state," stated Chairman Bill Currier.
During the summer of 2019, the "Stop The Abuse - Recall Kate Brown" campaign pursued an all-volunteer, grassroots signature-gathering effort and fell short of the 280,050 signatures required. Nearly 33% of the signatures came from non-Republicans.
"In 2019, there was clearly buyer's remorse about Kate Brown's leadership that led hundreds of thousands of voters to seek to hold her accountable," said Currier. "The conduct of the Governor during the events of 2020 has only served to reveal just how devastating Brown's abuse of power could truly be upon Oregon. A year ago, citizens were angry, but now Oregonians are fighting for their livelihoods and their freedoms. Governor Brown's unlawful executive orders stand in the way of restoring both."
"Why keep a Governor that cannot deal with what she dismissed as "small groups" of rioters around the state and can't deliver desperately needed unemployment benefits for 50% of Oregon's 400K unemployed who have now been waiting over two months? No one seriously believes that this Governor is going to somehow do a great job turning the economy around when the only thing she seems to be good at is shutting the economy down and killing off more employers with taxes and suffocating regulation."
"Today, Kate Brown acts as if the Office of the Governor is all-powerful and unaccountable, and for an unlimited period of time. That kind of power is too much for any officeholder, but especially for this Governor who is trampling on the Constitutionally guaranteed rights of her citizens. The only positive way forward for our state is to remove Kate Brown from office."
"Oregon's citizens have suffered enough as a result of the fallout of Brown's handling of COVID-19. The curve has been flattened, but now the Governor seems to be more interested in controlling and fleecing Oregonians for every penny, than keeping us safe. We can't afford two more years of Kate Brown. Through her failed and abusive leadership, Kate Brown is effectively recalling herself. The campaign to end her disastrous tenure and bring new hope to our state starts today."
You can go
here
for more information or to obtain petitions to sign.
--Staff Reports
| | |
| --- | --- |
| Post Date: 2020-06-01 17:35:11 | Last Update: 2020-06-01 17:35:30 |
Read More Articles