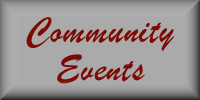 Post an Event

Oregon Republican Party State Central Committee Meeting
Saturday, May 21, 2022 at 7:30 am
Including election of a new Vice-Chair
Marion Post 661 VFW
630 Hood Street, NE
Salem, Oregon

OREGON FREEDOM RALLY
Saturday, June 4, 2022 at 12:00 pm
Oregon's premiere annual event for grassroots conservatives sponsored by Oregon Liberty Alliance and others. Featuring Dinesh D'Souze, Elisha Krauss, Scott Rasmussen and Isabel Brown. Lunch included at $65 per person, under 16 are free. Doors open at 11am to network with exhibitors. Register at: www.OregonFreedomRally.com
Wingspan Event & Conference Center, 801 NE 34th Ave, Hillsboro, OR 97124

DALLAS Community-wide ONE Service
Sunday, June 5, 2022 at 10:30 am
ONE Community joined together for a community wide Worship Service. Fellowship and coffee at 10:30, Service at 11am.
Dallas High School Football Stadium

Fight for Freedom Event
Friday, June 10, 2022 at 6:00 pm
Training on survival and emergency medicine by XSA International Krisanne Hall 2-Day Constitutional Training Friday 6-10pm, Saturday 8am-11pm, Sunday 8am-2pm Tickets: $30 www.peoplesrightsoregon5.com/fight-for-freedom-event
Deschutes County Fairgrounds

Fight for Freedom Event
Friday, June 10, 2022 at 6:00 pm
Training on survival and emergency medicine by XSA International Krisanne Hall 2-Day Constitutional Training Friday 6-10pm, Saturday 8am-11pm, Sunday 8am-2pm Tickets: $30 https://www.peoplesrightsoregon5.com/fight-for-freedom-event
Deschutes County Fairgrounds

Fight for Freedom Event
Friday, June 10, 2022 at 6:00 pm
Training on survival and emergency medicine by XSA International
Krisanne Hall 2-Day Constitutional Training

Friday 6-10pm, Saturday 8am-11pm, Sunday 8am-2pm

Tickets: $30

https://www.peoplesrightsoregon5.com/fight-for-freedom-event

Deschutes County Fairgrounds

World Athletics Championships
Friday, July 15, 2022 at 8:00 am
The World Athletics Championships are coming to Eugene this summer (July 15-24 2022), the first time in history that the championships will be held in the United States. This mega-sporting event will showcase the best track and field athletes in the world. The event will bring 2,000 athletes from more than 200 nations, all competing for 49 gold medals. About 20,000 to 25,000 attendees are expected per session, with most days hosting two sessions (both morning and afternoon).
Eugene

Gathering of Eagles/Rally Around the Flag
Saturday, September 10, 2022 at 10:00 am
Watch for details, sign up for Oregon Liberty Coalition (OLC) alerts and information. orlibertycoalition@gmail.com
Ames Ranch, Turner, Oregon

Oregon General Election
Tuesday, November 8, 2022 at 8:00 pm
Statewide
View All Calendar Events
A nail biter between Biden, Trump and Bernie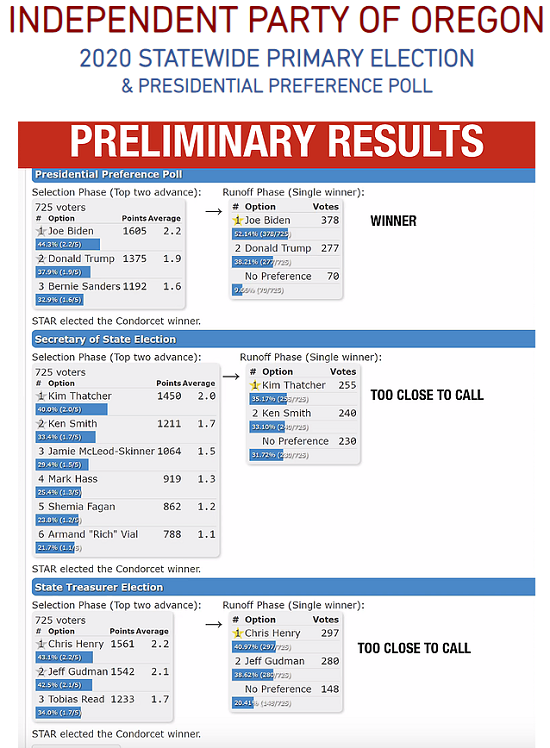 The
Independent Party of Oregon
(IPO) released the preliminary results of it's online primary today. Joe Biden beat Donald Trump in a runoff and though Kim Thatcher (R-Keizer) appeared to get more votes for Secretary of State than Ken Smith, the IPO website listed the race as "too close to call." Thatcher and Smith emerged from a crowded field that included the top three Democrats from the Democratic primary and former State Representative Rich Vial.
The Independent Party of Oregon is not an a party of independents, as most people consider the term. Those who are truly independent register instead as non-affiliated voters or NAVs. Recently, the IPO had reached a threshold of a percentage of the electorate to be considered a major party, but lately -- insiders claim it was due to Oregon's Motor Voter law registering people as NAVs -- is has dropped back down to minor party status. They held their primary this year as an online vote.
--Staff Reports
| | |
| --- | --- |
| Post Date: 2020-05-20 20:34:51 | Last Update: 2020-05-20 20:34:58 |
This could get interesting. And expensive.
It appears that Republican State Senator Kim Thatcher will be the Republican nominee against an unknown challenger in a race that's too close to call on the Democrat side. The race looks to be an interesting and possibly expensive one for Oregon Secretary of State.
State Senator Mark Hass (D-Beaverton) showed an early, uncommanding lead. Hass has been in the legislature since 2007
State Senator Shemia Fagan (D-Portland) was trailing. She was elected to the Oregon House in 2012 and served two terms as a left-leaning progressive legislator. In 2018 she launched a primary fight against incumbent State Senator Rod Monroe (D-Portland) with housing issues as a backdrop. As an advocate for tenants' rights, she defeated Monroe, who is also a landlord.
Fagan has drawn criticism from colleagues -- including those in her own party -- for her
use and over-dependence on government employee union money
. Representative Alyssa Keny-Guyer (D-Portland) remarked to her in a letter, "I have agonized about where to take my profound disappointment in your campaign."
Thatcher (R-Keizer), who has a strong track record during her time in the Legislature as an advocate for accountable government, says, "I believe every Oregonian deserves a state government that is a good steward of YOUR tax dollars….and that every elected official in Oregon must be accountable, transparent, and honest with taxpayers."
Thatcher's website boasts a pledge "not use the Secretary of State office to advance a partisan agenda," which could perhaps be interpreted as a dig at previous Democrat Secretaries of State who have been accused of using the office to advance an agenda.
The Secretary of State race this year has drawn extra focus, because according to
Oregon's Constitution
, if the Legislature fails to draw a map for redistricting the congressional and legislative districts, the job falls to the Secretary of State. This work will be done during the 2021 Legislative Session, and voters will vote for the first time as constituents of these districts in 2022.
--Staff Reports
| | |
| --- | --- |
| Post Date: 2020-05-20 19:32:46 | Last Update: 2020-05-28 19:33:03 |
Should be smooth sailing in the general in Eastern Oregon's 2nd
Former State Representative Cliff Bentz of Ontario has won the 2nd Congressional district Republican nomination. The Northwest Observer is calling the race for Bentz. The Republican nominee is widely regarded to be the odds-on favorite in the general election in November.
He defeated former State Representative Knute Buehler of Bend, Central Oregon Businessman Jimmy Crumpacker and former State Senator Jason Atkinson of Central Point.
Buehler, a Bend physician, failed to persuade voters of his more moderate brand. For example, Buehler received an F rating from
Oregon Firearms Federation
while Crumpacker, as a newcomer with no legislative track record received a B+.
The seat has been reliably Republican for decades. The last year the seat was held by a Democrat was 1981, by Al Ullman.
--Staff Reports
| | |
| --- | --- |
| Post Date: 2020-05-19 21:51:32 | Last Update: 2020-05-20 07:53:09 |
Your doctor called. He says you need more memes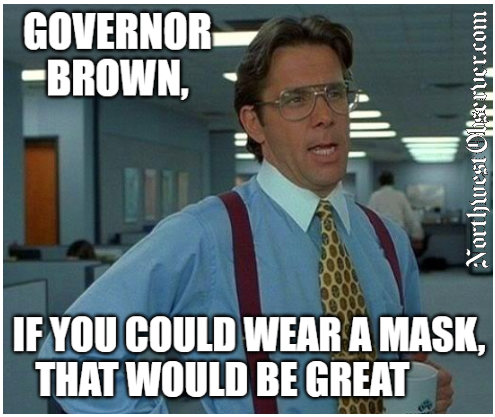 --Northwest Observer Comedy Staff
| | |
| --- | --- |
| Post Date: 2020-05-19 04:57:13 | Last Update: 2020-08-08 13:23:36 |
Justice Thomas Balmer grants the stay, without explanation.
In a hasty action, the Oregon Supreme Court has granted an
order placing a preliminary injunction
on the decision by Baker County Circuit Court Judge Matt Shirtcliff which swept away all of Governor Brown's executive orders on the COVID-19 outbreak. What this means is that economic activity will remain shuttered until the High Court decides the issue. The stay was granted by Oregon Supreme Court Presiding Justice, Thomas A. Balmer at 7:45 pm this evening. The motion was granted without comment and little explanation. "This court has considered defendants' emergency motion and plaintiffs' and inervenors' objections, including factors each identified as relevant to whether this court should issue a stay. The emergency motion is granted."
Justice Balmer, a Democrat, was first appointed to the High Court in 2001 by then Governor John Kitzhaber. He is currently running for re-election to another six-year term.
Expect a fairly quick decision. Legal responses are due Friday, May 22. Legal experts regard this as a signal that the court is leaning toward deciding in favor of the Governor.
--Staff Reports
| | |
| --- | --- |
| Post Date: 2020-05-18 18:16:11 | Last Update: 2020-05-19 18:17:24 |
The Governor and Attorney General fight to keep the state closed.
Attorney General for the State of Oregon, Ellen Rosenblum
filed a motion in the Oregon Supreme Court to stay
today's decision by Circuit Court Judge Matt Shirtcliff, which had the effect of cancelling all of the Governor's executive orders having to do with COVID-19, including those restricting economic activity.
The request for the stay insists that "the preliminary injunction threatens irreparable harm to the public health by undoing the state's extensive effors to slow the spread of COVID-19."
It goes on to say that "The situation in Wisconsin highlights what could happen without an immediate stay. Last week the Wisconsin Supreme Court invalidated that state's stay at home order. News reports indicate that just hours after the ruling, bars in the state were 'packed wall to wall, standing room only,' while local heath authorities 'scrambled' in the 'chaos' to institute new measures to prevent[] more death."
Since the State of Wisconsin invalidated it's closure order on May 14, it has
not increased the rate of the number of deaths due to COVID-19
, according the the Wisconsin Department of Health Services.
--Staff Reports
| | |
| --- | --- |
| Post Date: 2020-05-18 17:51:46 | Last Update: 2020-05-18 20:56:59 |
All subsequent executive orders were rendered null and void
Circuit Court Judge Matt Shirtcliff of Baker County issued a decision today in the case
Elkhorn Baptist Church, et al v. Katharine Brown Governor of the State of Oregon
.
In this decision, he notes that the Governor
did
have the right to implement her orders by State statute rather than Article XA of the Constitution but, once having used the State Statutes must also be constrained by the same statutes. ORS 433.441 section 5 clearly states a 28 day limit is in conflict, thus her 60 day extension Executive Order is invalid. Executive Orders are null and void due to the time extensions.
The plaintiffs have "properly shown irreparable harm to both churches and businesses" by the extension of the Executive Orders. The injunction is in the public interest and injunction granted. Motion to dismiss by the State is denied as is "stay" of the injunction to the Oregon Supreme Court. A motion to stay for 48 hours was also denied.
In issuing his preliminary injunction, Baker County Circuit Judge Matthew Shirtcliff ruled that Brown had the authority to close churches and businesses during a public-health emergency. But he said the governor had exceeded the 28-day time window required in the Oregon Constitution for convening the Legislature to renew the order.
Shirtcliff's ruling was extensive: He invalidated all of the stay-home orders the governor has issued."Once the maximum 28-day period is exceeded," Shirtcliff said, "the governor's executive orders and all subsequent orders were rendered null and void."
--State Representative Bill Post
| | |
| --- | --- |
| Post Date: 2020-05-18 14:37:57 | Last Update: 2020-05-18 14:38:31 |
It's not nice to upset the Governor
--Northwest Observer Meme Team
| | |
| --- | --- |
| Post Date: 2020-05-17 19:07:28 | Last Update: 2020-08-08 13:25:59 |
We need to have some frank discussions about what is realistic
The year 1349 was a bad one for Europe. More than 20 million people -- five times the population of today's State of Oregon -- died from the black plague that was just starting to sweep over Europe. Back in March or early April, one could be forgiven for making comparisons to the medieval plague or even the Spanish Flu which struck early last century.
We're starting to get some answers now. We're starting to find out how this virus works and just what danger it poses. We're starting to have the ability to do actual science and not just to guess. And you know what? It's just not all that bad. Despite the state being "locked down", Costco has brimming with people the whole time. Sure, they're wearing masks and trying to keep a six foot distance (where did that number come from, anyway?), but there are just as many of them shopping as there ever was, and the same is true of Target, Wal-mart and a host of other places. If this was a "pandemic" or even an "epidemic", we'd be seeing way more cases.
But we're not. Especially in rural areas. Medical facilities braced for the onslaught, and cancelled bill-paying and less-urgent medical care. The epidemic pateients -- and their dollars -- never showed up. Now,
rural medical facilites are laying off people
. It's hard to say that this aspect of the economic tragedy was caused by the virus. This was caused by government. Let's acknowledge that, and maybe we can at least say that the government acted in good faith, but it
was
caused by government.
People who support opening the state often get criticized for being insensitive to the loss of life. I'd like to do a comparison, and suggest a modest proposal. The Oregon Health Authority updates a website daily that
accounts the loss of life due to COvID-19
. I'm not going to argue at this point about the accuracy of these stats. Let's take them as is. At the time this article was posted, the loss of life was at 137 statewide.
If that number causes you to want to shut down the state or take other drastic actions which result in massive damage to the economy, take a look at another web site, updated daily by another state agency, that
accounts for the loss of life due to traffic accidents in Oregon
. At the time this article was posted this was at 103, or let's say, a number that is clearly in the same range as the COVID-19 deaths.
If you think that the state needs to be shut down because of COVID-19 how can you -- on a moral level -- make a case for keeping Oregon's roads open? How can you escape the same criticism for being insensitive for the loss of life?
--Staff Reports
| | |
| --- | --- |
| Post Date: 2020-05-17 17:51:48 | Last Update: 2020-05-17 14:52:21 |
An inspired crowd shared a moment of prayer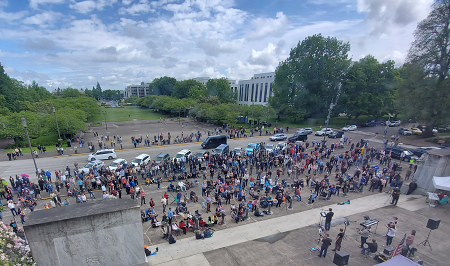 Faithful from around the mid-Willamette Valley shared a time of prayer, music and worship in a public setting under cooperative skies.
Master of Ceremonies, former State Representative Jeff Kropf (R) reminded people that this was not a political event. "We're here from all religions, to pray".
Organizers pointed out that they had proper permits for the Capitol steps and the Capitol Mall. Few participants wore masks and one observer noted that there wasn't much social distancing going on. "In addition to being faithful worshippers, I tend to think they are a bit on the rebellious side." The Oregon State Police had a subtle presence at the event.
After over 2 hours of prayer, music, preaching and biblical readings, the event concluded peacefully.
--Staff Reports
| | |
| --- | --- |
| Post Date: 2020-05-17 12:10:56 | Last Update: 2020-05-17 11:54:58 |
It will not pass the Senate, and even then faces a presidential veto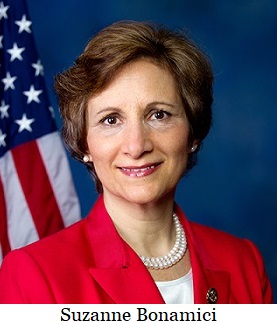 The Democrat controlled US House of Representatives passed the HEROES Act today which appropriates about $3 trillion in stimulus and a cornucopia of other sundry payments in response to the COVID-19 outbreak. The YES vote was 208 to 199 NO votes.
Among other things, the bill
Provides FY2020 emergency supplemental appropriations to federal agencies
Provides payments and other assistance to state, local, tribal, and territorial governments
Provides additional direct payments of up to $1,200 per individual
Expands paid sick days, family and medical leave, unemployment compensation, nutrition and food assistance programs, housing assistance, and payments to farmers
Modifies and expands the Paycheck Protection Program, which provides loans and grants to small businesses and nonprofit organizations
Establishes a fund to award grants for employers to provide pandemic premium pay for essential workers
Expands several tax credits and deductions
Provides funding and establishes requirements for COVID-19 testing and contact tracing
Eliminates cost-sharing for COVID-19 treatments
Extends and expands the moratorium on certain evictions and foreclosures
Requires employers to develop and implement infectious disease exposure control plans
The bill also modifies or expands a wide range of other programs and policies, including those regarding
Medicare and Medicaid
Health insurance
Broadband service
Medical product supplies
Immigration
Student loans and financial aid
The federal workforce
Prisons
Veterans benefits
Consumer protection requirements
The U.S. Postal Service
Federal elections
Aviation and railroad workers
Pension and retirement plans
Members of the Oregon Delegation voting YES, were
Blumenauer (D)
Bonamici (D)
DeFazio (D)
Members of the Oregon Delegation voting NO, were
Schrader (D)
Walden (R)
--Staff Reports
| | |
| --- | --- |
| Post Date: 2020-05-16 14:38:10 | Last Update: 2020-05-17 14:38:42 |
How we got here and how we might get out
I am not a legal source nor an attorney in any way, but I've been involved in passing laws for the last five years so I do know how to read them and decipher them. As you know, only the people can amend the Oregon Constitution, but the legislature can refer amendments to the people for passage.
In 2011, the Oregon Legislature passed
House Joint Resolution 7
. This is the summary of Legislative intent:
WHAT THE MEASURE DOES: Proposes amendment of Oregon constitution to provide for government action in event of catastrophic disaster. Grants governor temporary authority to redirect general fund and lottery monies for thirty days following declaration of disaster, unless legislature extends or passes law specifying use of funds. Permits extension of time limit with approval of three-fifths of each chamber able to attend and requires bill establishing termination date. Permits legislative operation in location other than Capitol and with quorum of two-thirds of members able to attend, rather than two-thirds of total members. Permits legislator attendance via electronic means. Restricts governor to onetime invocation per catastrophic disaster. Refers proposed amendment for vote in special election on same date as next general election.
The resolution passed: 57-3 in the House (with Tim Freeman, Kim Thatcher and Matt Wingard voting no) and 30-0 in the Senate.
As that was a joint resolution, it called for a move to the November 2012 ballot and was there as Ballot Measure 77. You can see the results here: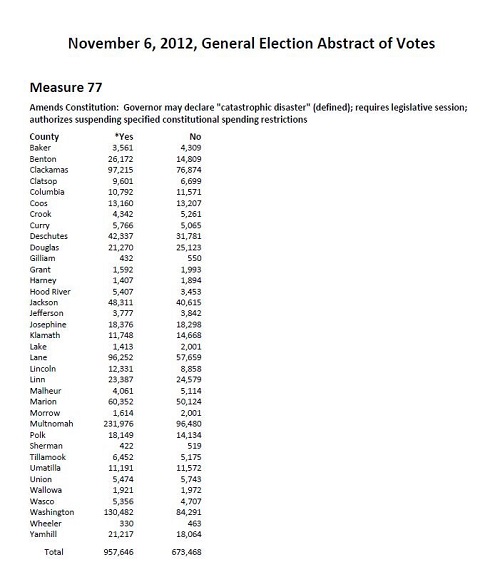 That's pretty overwhelming I'd say both in the Legislature and by the voters of Oregon. That leads us to our situation now in Oregon with the "emergency" that Governor Kate Brown as ordered. Here is the opinion that she is using as the basis for issuing the executive orders:
As you can see, she has purposely avoided the terms of the Oregon Constitution, Article 10, Section A as was passed by the Legislature and the voters of Oregon. This was willfully done.
Rather than the more narrow "catastrophic disaster" that has limits to the Governor's powers, she used the phrase "state of emergency" and old statute from 1949 that was updated in 2007... but that still does
not
supersede the Oregon Constitution.
Again, I am not an attorney but, there are several now that are moving forward with immediate action against this massive power grab by the Governor. I invite you to contact
Common Sense for Oregon
and its leader Kevin Mannix, who is helping to facilitate this action. They are a grassroots organization that fights for Oregon's rights. You can even donate to them as they are funding these legal actions including helping with the churches who have filed suits
as reported in the Willamette Week
.
As for reopening churches, here is one pastor's idea for how to open with proper social distancing. This is an outstanding plan that keeps all safe and utilizes the facility properly.
--State Representative Bill Post
| | |
| --- | --- |
| Post Date: 2020-05-16 13:48:57 | Last Update: 2020-05-17 18:49:11 |
Read More Articles