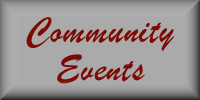 Post an Event

Salem Keizer We Stand Together Education Forum
Wednesday, August 17, 2022 at 7:30 am
Celeste Guptill has been involved in some facet of alternative education for over twenty years. She has participated with several different homeschool methods, researched and advocated in Salem-Keizer for charter schools. She is going to present several options for alternative education models available and give tips on how to access those, to help you find what will work best for your family.
The Rec, 3500 River Road North, Keizer

Oregon State Fair
Friday, August 26, 2022 at 10:00 am
Which part of the Oregon State Fair are you most excited for? We'll keep adding to the fun all summer long!
Salem, Or

Washington County Candidate Meet and Greet
Wednesday, August 31, 2022 at 6:30 pm
Join our Washington County State House and Senate Candidates and Oregon State and National Candidates to discuss issues that are important to you, your family, and your community. Refreshments provided.
King City Clubhouse 15245 SW 116th Ave. King City, Oregon 97224

Linn County GOP Gala and Auction
Saturday, September 10, 2022 at 5:00 pm
Keynote Speaker Dave Sanderson, 2009 "Miracle on the Hudson" survivor.

linngop.com/galatickets
Linn County Expo Center

Washington County GOP Reagan Dinner
Saturday, September 17, 2022 at 6:00 pm
Tickets for Reagan Dinner 2022 in Hillsboro September 17th, now on sale at www.washco.gop, featuring former Secretary of State Mike Pompeo.

Oregon General Election
Tuesday, November 8, 2022 at 8:00 pm
Statewide
View All Calendar Events
Change is possible
Editor's note: this is the eighth of a multi-part series recounting how the party in power is thwarting the will of the people. There is also a downloadable companion brochure
What each voter represents on their ballot is their identity and what they value – law and order, a strong economy, responsibility, and that our representatives should actually represent all Oregonians regardless of party affiliation. Through the years, urban has dictated state policy that doesn't make sense for rural voters and they find no reason to vote. But, is that a valid reason not to vote?
Some facts that could change things. Did you know that in the early 90's, Kate Brown ran for State Representative and won her race by 7 votes? If just 8 more people had voted for her opponent, we would most likely not have Kate Brown as Oregon's Governor today. And, in the 2018 primary, HD 53 was won by just 2 votes. Many local elections are determined by a hand-full of votes, especially in rural counties.
Rep. E. Werner Reschke, District 56, calculated that based on the 2018 returns, both Republicans and Democrats voted at about 80%. Under strict party line voting, Republicans would need to turn 32% more votes in 2020 to change state policy -- for a total of 112%. But not everyone votes along party lines. There is no indication how Non-Affiliated (NAV) or Independent voters voted.
To change the direction in state policy, it is imperative we find commonality with NAV voters, and encourage them to vote (only 43% voted in 2018). What makes a NAV is they are all individuals and distinct. There isn't a "common NAV message" other than they don't like or care about parties.
With majorities in both houses of the Oregon legislature and the Governors' office, Democrats can pass anything they want, with no cooperation across the aisle and regardless of what voters say, and they are doing so.
We all prioritize personal and family safety, and that's where we can take advantage of the release of prisoners, increased crimes, and rioting in Portland and around the state. When values take priority over party, the gap is bridged. It can be done, it has been done, we can make the difference but only if you vote and get others to vote.
--Donna Bleiler
| | |
| --- | --- |
| Post Date: 2020-08-23 13:07:47 | Last Update: 2020-08-08 14:43:51 |
Parents should be able to choose the health care for their children
Editor's note: this is the seventh of a multi-part series recounting how the party in power is thwarting the will of the people. There is also a downloadable companion brochure
Oregon's leadership wanted to end all exemptions to vaccinations other than very narrowly defined and nearly impossible-to-get medical exemptions. Religious and Slavic communities saw it as a replay of the controls and persecution they escaped.
Legislative Fiscal Office said that "
House Bill 3063
removes the ability of a parent to decline required immunizations against restrictable diseases as a condition of a child attending any Oregon school or children's facility for reasons other than an indicated medical diagnosis."
Testimony on Christian reasons to avoid vaccinations undersigned by 189 religious objectors gave details on the moral issue of cell lines taken from aborted babies: "Some of the most common vaccines are only licensed in America in forms that include live attenuated viruses cultured in aborted fetal cell lines. At least
eighty abortions
, likely more, took place in order to create simply that one vaccine."
There are inherent dangers for certain children. A child today is to receive many times the doses recommended just two generations ago. Testing of some vaccines has been substandard, some children have been harmed and the pharmaceutical companies are shielded from liability. Parents shoulder the risk and should be able to choose the health care for their children.
A vaccine is in the works for the COVID-19 virus, which is to be optional according to President Trump. In Oregon, Democrats still want to add vaccinations as a mandate -- without exemptions -- for every child to attend school. They want complete medical control including single-payer healthcare. Is one more vaccine added to the 72 already required such a big deal?. The only reassurance to keep vaccinations as an opt-out is a change in the majority party.
--Donna Bleiler
| | |
| --- | --- |
| Post Date: 2020-08-22 13:56:14 | Last Update: 2020-08-08 14:45:59 |
What part of "shall not be infringed" do you not understand?
Editor's note: this is the sixth of a multi-part series recounting how the party in power is thwarting the will of the people. There is also a downloadable companion brochure
The Second Amendment prevents the government from infringing on U.S. citizens' inalienable right to self-defense. The right to bear arms "shall not be infringed" was ratified in 1791. The controversy comes from fear and that many people believe it to be extremely dangerous enabling mass shootings. When gun restrictions failed at the national level in 2013, the gun prohibitionists coordinated and ramped up events at the state level in many states and Oregon was no exception. Oregon may have been a target because we have been a solid gun-rights state.
The approach has been to nibble at the edges and claim it is not really infringement. Gun rights are something people have beyond the government and the government is there to protect - similar to freedoms of speech and religion.
Every session more gun control bills are introduced, no matter how many have passed before and regardless of the lack of evidence that any previous law affected any crime rate. In the wake of Portland riots,
Portland reports a 327%
increase in arson based on June's report compared to a year ago, a 63% increase in vandalism, and 46% increase in burglary. Even before the riots, Oregon State Police
conducted 40,000 background checks
in March, nearly doubled from 2018 and 2019. What probably disturbs lawmakers is that in the U.S. only 6,058,390 guns are registered out of 393 million owned. These were broken down by state with
Oregon ranking 33rd
having 74,722 registered guns in 2019. That's an estimated 40,500 unregister guns in Oregon that are targets for legislation.
Universal background checks were the Holy Grail, and that passed in Oregon in 2014 despite overwhelming opposition. A "
Red flag law
" passed in 2017, allowing reporting of dangerous gun owners, again under massive opposition and in an undercover move they held a hearing and committee vote on short notice on Monday July 3, when everyone was away for the weekend and couldn't show opposition.
Now Democrats propose to end statewide preemption, which would allow local restrictions and thus make it difficult or impossible to know if you conceal carry legally. Citizens and law enforcement overwhelmingly opposed all of these, supporting Second Amendment rights. Cities and counties are already free to limit public possession of loaded firearms by individuals who do not have an Oregon Concealed Handgun License, and the cities of Portland, Beaverton, Tigard, Oregon City, Salem, and Independence, as well as Multnomah County have banned loaded firearms in all public places for those without a license.
Oregon gun laws focus on the sale and background checks of those purchasing through legal means, and requires a concealed carry permit if not carrying openly. A gun owner can be held liable in civil court if a firearm injury is caused by negligence, and can be held responsible for damages in a wrongful death claim if the firearm is used to kill someone. I n 2011, the Oregon Court of Appeals ruled that public universities cannot prohibit firearms on their grounds; however, they may prohibit them inside buildings.
There were four initiatives that failed to gather enough signatures this year, but set the stage for the 2021 legislature.
IP 40 required locked gun storage, reporting stolen guns, strict liability for injuries.
IP 60 regulates semi-automatic guns and large-capacity magazines.
IP 61 requires sale/transfer of certain semi-automatic firearms waiting period, requires gun dealer safety course, raises minimum
age of ownership to 21.
IP 62 prohibits firearm magazines capable of holding more than 10 rounds of ammunition, provides for exceptions of what's in possession.
Does expanding regulations on gun controls really help in reducing gun related crimes? Think about this, "There is no First Amendment without a Second Amendment."
--Donna Bleiler
| | |
| --- | --- |
| Post Date: 2020-08-21 13:03:13 | Last Update: 2020-08-08 16:16:58 |
More taxes doesn't mean a better environment
Editor's note: this is the fifth of a multi-part series recounting how the party in power is thwarting the will of the people. There is also a downloadable companion brochure
"Cap and Invest" is a tax that would hit seniors and the lowest income families the hardest. The stated goal is to require all electricity through renewable and carbon-free sources reducing greenhouse gases 45% below 1990 emissions levels by 2035. We are at 32% below 1990 already, so we are on track - why this bill?
The mechanism is what leadership wants because the marketplace is where the money is made. Polluters buy credits for each ton of emissions they release annually, which rolls the cost to citizens in energy costs to the tone of $700 Million in new taxes, 72-cent increase in gas costs, and 13% increase on utilities. It was all exposed when Oregon State Climate Change Research Institute Director Phil Mote testified on May 27, 2018 that the bill will have a net effect of zero on world climate.
Regardless, in order to pass the bill out of Ways & Means in 2019, Democrat Senate President Peter Courtney replaced Senator Betsy Johnson's no vote with his yes vote in order to move the bill to a floor vote triggering Republican Senators to walk out.
Then in 2020, Democrat leadership refused to listen to Republican Minority Leaders and schedule hearings on budget bills before
HB 2020
, which triggered another walkout and a do-nothing session. Then they refused the Republicans' offer to return to work on the 2020 budget bills. Democrats chose to fund nothing if they couldn't get their "cap and invest" bill.
28 of Oregon's 36 counties opposed the legislation and some passed a formal Proclamation. They saw it as destructive to Oregonians - costing jobs and paying people not to work or "retrain" when the bill does nothing toward the stated goal according to their own expert!
Failure is not an option, Governor Brown secured $5 million from the Emergency Board on March 9, 2020, and the next day issued
Executive Order 20-04
commanding DEQ to implement the new emission levels without legislation or public input. While lowering emission level will have no affect on climate change, it will cost Oregonians, for what?
--Donna Bleiler
| | |
| --- | --- |
| Post Date: 2020-08-20 13:35:35 | Last Update: 2020-08-08 14:50:26 |
This amounts to a partial rollback of measure 11, without voter approval
Editor's note: this is the fourth of a multi-part series recounting how the party in power is thwarting the will of the people. There is also a downloadable companion brochure
The Oregon Mandatory Sentences for Listed Felonies Act, also known as
Measure 11
, passed in 1994, set mandatory sentences for listed felonies and barred early release, leave or reduced sentences for persons over the age of 15. Oregon Democrat's agenda is to undo the stiffer sentencing guidelines for the most serious person-crimes. After the implementation, Oregon District Attorneys Association (ODAA) attributed the legislation for the drop in crime rates 51% between 1995 and 2009.
Since then the law has been massaged.
ODAA's
website lists this as facts, "Oregon has one of the lowest incarceration rates in the nation. According the U.S. Department of Justice, Bureau of Justice Statistics, only 25% of the people convicted of felonies go to prison, and that is typically for crimes such as murder, rape and robbery. Oregon's prisons are filled with violent, repeat offenders. Non-violent, first-time (and second-time and third-time) offenders typically get probation or some other type of alternative sentence. The numbers don't lie: According to the U.S. Department of Justice, Bureau of Justice Statistics, 75% of people convicted of a felony in Oregon never go to prison. The vast majority of those in prison are there because they committed a violent offense such as murder, rape or robbery. For non-violent offenders, Oregon DAs are committed to seeking justice in ways that do not involve prison, such as diversion, drug courts, mental health courts and other alternative programs."
The death penalty has been voted on nine times by Oregonians and always passed, but was effectively undone by the last two governors (both Democrats) who refused to carry it out. Then in 2019, the legislature passed
SB 1013
, which essentially bans the death penalty by reclassifying crimes making it harder to seek the death penalty by limiting the types of crimes punishable by death to terrorist acts and murders of children and police officers, among other things. Legislators were assured it was not retroactive, but when implementing didn't support that, there were many, including ODAA, that thought the change affecting Oregon's death penalty laws should have been referred back to the voters.
Accelerating
SB 1013
, Governor Brown is scheduled to release a total of 700 inmates early "to slow the spread of covid-19." ODAA already says that 75% of people convicted of a felony in Oregon never go to prison, so she is releasing the worst of the worst. Is this correct leadership in the wake of Portland riots?
Portland reports
a 327% increase in arson based on June's report compared to a year ago, a 63% increase in vandalism, and 46% increase in burglary. Drug offenses, on the other hand shows a reduction, which reflects the reforms in marijuana laws.
What is happening in Portland is taking root in other cities across the state including homes. When protesters were arrested,
59 out of 400 have had their charges dropped
. Is this what stiffer sentencing guidelines look like? Is this how the state puts an end to violent riots?
--Donna Bleiler
| | |
| --- | --- |
| Post Date: 2020-08-18 12:57:24 | Last Update: 2020-08-08 14:51:14 |
Defeated by the voters, it comes back to life in the legislature.
Editor's note: this is the third of a multi-part series recounting how the party in power is thwarting the will of the people. There is also a downloadable companion brochure
Gross Receipts Tax, also called the Corporate Activity Tax (CAT) is a tax on gross receipts regardless if a profit was made. It's a tax to do business in Oregon. Oregon voters rejected the gross receipts tax 'Measure 97' in 2016, 60% to 40% and rightfully so: gross receipts taxes are regressive in that they raise costs to consumers and affect those at the lowest income levels the most.
Four states - Indiana, New Jersey, Kentucky, and Michigan, tried gross receipts taxes and found them harmful to the state's economy and repealed them. Regardless, the 2019 Oregon legislature passed
HB 3427
, a $2.5 Billion gross receipts tax, the largest tax increase in the state's history. At the same time, Senate Bill 116-B passed, which preemptively torpedoed the ability of voters to refer
HB 3427
to the ballot by setting the election date for January 2020, which is notorious for depressing voter turnout, and allowing the legislature (in other words, Democrats) to write the ballot title rather than the customary Secretary of State's office. It was a deliberate step to stop a challenge of the legislation.
The gross receipts tax was advertised as a way to increase education spending. Yet critics of the proposal contend that revenue from the new tax will likely be used to supplant existing education spending and raise overall spending. What got lost in the debate is the fact that Oregon's rate of growth in education spending is topping the rest of the nation.
Forbes reports
that "during the last half decade (2012-2017 data), state spending on K-12 in all 50 states increased by 16.5%. Yet in Oregon, K-12 spending rose much more rapidly, by 26.3% -- now putting Oregon near the top in spending per student. This means that
HB 3427
proponents are imposing a new tax, one of the most economically harmful, in order to put more money into an area of the budget that is already growing much more rapidly in Oregon than in other states."
What does Governor Brown plan to do to keep Oregon from the same downward spiral of increasing taxes as other states experienced, and how will she discourage people from fleeing? Are we headed for a state that looks like Detroit - no public services and bankrupt?
--Donna Bleiler
| | |
| --- | --- |
| Post Date: 2020-08-16 13:54:14 | Last Update: 2020-08-08 14:52:54 |
Its not your money until you cash the check. Even then...
Editor's note: this is the second of a multi-part series recounting how the party in power is thwarting the will of the people. There is also a downloadable companion brochure
Based on a booming economy in 2017-2019 biennium, the Oregon kicker was scheduled to pay back taxpayers the third largest kickback in the state's history. The Oregon Constitution requires that, when there is at least a two percent difference between the final revenue forecast for the biennium and the actual end-of-biennium revenue, the surplus is returned to individual taxpayers.
In a complicated budget maneuver, Democrats voted to pass
HB 2975
reducing the 2020 kicker by $108 million. For individual taxpayers, that translated to a 14.5 percent reduction to their kicker rebate when they filed their taxes in 2020 for 2019. By moving budget items around the Democrats said they could utilize more funds for critical services such as community colleges and higher education. It's a back-handed violation of the Oregon Constitution.
Oregon is unique being the only state with a constitutionally mandated accountability law that ensures state government doesn't grow too fast. The kicker ensures in years where revenue exceeds the state's estimate that legislators don't go on a spending spree. In essence it's considered an over payment and returned to taxpayers. For corporations, their additional revenue is redirected to K-12 public education. Rep. E. Werner Reschke
expresses
it as "the best way to keep our economy growing is to return this money to the people who earned it. It's one of the best and most effective economic development plans ever created. I believe that working families -- not politicians and government bureaucrats -- are the ones who are better equipped to wisely spend, invest and save this excess revenue."
The Oregon Constitution requires the governor to provide an estimate of biennial General Fund revenues. In 1979, the Democrat majority legislature placed a condition on those revenue estimates that required excess funds to be "kicked back" to taxpayers. It was passed as a constitutional amendment in 1980. Since voters engraved the kicker in the constitution, the legislature majority has tried several tricks to delay or withhold funds from taxpayers. In 1991, the personal kicker was triggered, but legislators suspended it citing a budget turmoil. In 1995 they changed the year of calculation for personal rebates to the prior year to reduce the amount of returns. Voters retaliated in 2000 by enshrining the kicker in the constitution so only a vote of the people can abolish it, and any change or suspension requires a two-thirds vote of the legislature. In 2007 legislature, the corporate rebates were redirected to a rainy-day fund, and in 2012 voters permanently divert it to schools. Since 2011 the kicker has been a tax rebate, saving about $1 million in administrative costs allowing a larger rebate.
In 2019, Speaker Kotek introduced a bill to cut in half the rebates for public safety, air quality and job creation. It directed $260 million toward seismic upgrades to the I205 bridge, which was already in the transportation package passed in 2017. Then there was $245 million for a Zero Emission Fund to help the state transition to zero-emission vehicles, like electric cars. Kotek said she made the proposal "after hearing the magnitude of the expected kicker refund."
Covid-19 has taken a toll on Oregon's economy with very little possibility for a kicker this biennium. But it is ripe for proposals to end the kicker. Governor Brown has voiced support for diverting kicker refunds to cover the PERS shortfall. Riding the current wave of fear, it will be interesting to see what will be proposed for the 2021 session to shore up the economy.
--Donna Bleiler
| | |
| --- | --- |
| Post Date: 2020-08-15 13:30:20 | Last Update: 2020-08-06 18:54:14 |
Passed in 2013, rejected in 2014, passed again in 2019.
Editor's note: this is the first of a multi-part series recounting how the party in power is thwarting the will of the people. There is also a downloadable companion brochure
The Oregon legislature passed
SB 833
in 2013 to issue drivers' licenses to those unable to show proof of legal presence in the United States. Using Oregon's
Referendum law
which allows citizens to veto any act of the legislature that does not have an
emergency clause
, signatures were gathered and the question was put to the voters.
Voters overturned the act with Ballot Measure 88 in November 2014. The vote to veto failed in Multnomah County but prevailed in 35 other counties, approved by 66% of Oregon voters – nearly a 2:1 margin. It was a surprising defeat for Multnomah County when security-minded voters banded together, regardless of party affiliation.
Even though nearly a million Oregonians voted NO on Measure 88, over the next four years the Legislature's Democrat majority operated as though Ballot Measure 88′s outcome had been the opposite.
Richard F. LaMountain
, current President of Oregonians for Immigration Reform and chief sponsor of Measure 88, noted that the Democrat majority "plowed forward with laws that credentialed college students here illegally to compete with U.S. citizens for taxpayer-funded scholarships; extended Oregon Health Plan coverage to 14,000 additional illegal immigrants; broadened sanctuary protections; and granted illegal immigrants enrolled in Barack Obama's Deferred Action for Childhood Arrivals program the right to renew Oregon driver licenses."
Then, again Democrat legislators passed
HB 2015
in 2019, giving drivers' licenses to those without proof of legal residence. One must ask if Oregon's initiative system is so disregarded, our only recourse is to vote.
--Donna Bleiler
| | |
| --- | --- |
| Post Date: 2020-08-13 13:49:44 | Last Update: 2020-08-08 14:54:15 |
Read More Articles