Oregon has not received any grenades or grenade launchers
The military surplus equipment transfer program (The 1033 Program), was established as a part of the 1997 National Defense Authorization Act. Since its inception, more than $7.4 billion in surplus military equipment and goods, including armored vehicles, rifles, and aircraft, have been transferred to more than 8,000 state and local law enforcement agencies according to a written statement provided by Chloe Becker with the Oregon chapter of the AFL-CIO.
In 2015, President Obama issued Executive Order 13688 that provided necessary oversight of the program. The Executive Order has since been rescinded. Now, the Oregon Legislature is looking at prohibiting Oregon law enforcement agencies from participating in this program by introducing
HB 2481
.
2020 brought a year of unrest and Representative Karin Power (D-Milwaukie) one of the Chief sponsors of
HB 2481
, along with Representative Julie Fahey (D-Eugene) expressed this concern in her testimony. She testified, "In the summer of 2020, Portland law enforcement, with the assistance of federal agents, deployed rubber bullets, tear gas, and flash-bangs for more than 100 days as clashes with protestors intensified before our eyes. We witnessed mothers and daughters, fathers and sons, repeatedly exposed to military-grade crowd control devices, resulting in injuries, lawsuits, and thousands of complaints filed with the city". It should be noted that the legislation does not prohibit the purchase of any of these items used during the protests.
Chloe Becker with the Oregon chapter of the ACLU agreed with the representative stating "In response to the national outrage, armored vehicles, assault weapons, and military gear once again filled our streets and communities, turning them into war zones. Weapons of war have absolutely no place in our communities. What's more, evidence has shown that law enforcement agencies that obtain military equipment are more prone to violence".
A D V E R T I S E M E N T

A D V E R T I S E M E N T
On the other side of the of the legislation was Polk County Sheriff Mark Garton representing the Oregon State Sheriff's Association and the Oregon Association Chiefs of Police. At a hearing held earlier this month he noted that there are provisions in the proposal that they could support, but he expressed how important it has been to Oregon Law Enforcement the be able to obtain light armored vehicles at little to no cost. The vehicles are used on an extremely limited number of critical incidents where active shooters and armed suspects pose a danger to the community or law enforcement officers. He shared a situation where "the vehicle was used to evacuate civilians from a dangerous situation by taking the vehicle right to their house and positioning it to safely place the civilians inside the vehicle and get them to a safety".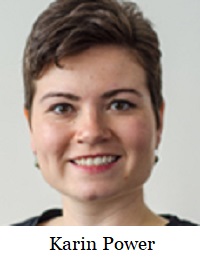 One of the items included in Representative Power's original testimony was a list to demonstrate that "many (Oregon) departments have received ordinary equipment, such as jackets, boots, googles, and other basic department needs. However,
[this] is a spreadsheet
illustrating the mine resistant vehicles received by departments across the state."
The House Judiciary Committee and subcommittee on Equitable Policing is now considering an amendment, also proposed by Representative Power to narrow the scope of the legislation by allowing agencies to acquire mine-resistant vehicles, unmanned ground vehicles or militarized combat, assault or armored vehicles which addresses the concerns expressed by Sheriff Garton. However, it would continue to prohibit things like grenades and grenade launchers, unmanned armored or weaponized aircraft. According to the online report, from 1993 to 2020 the State of Oregon has not received any grenades or grenade launchers, unmanned armored or weaponized aircraft. Are Representatives Power and Fahey and the Oregon Legislature looking to solve a problem that does not exist?
The Amendment has yet to be adopted and
HB 2481
remains in committee.
--Staff Reports
| | |
| --- | --- |
| Post Date: 2021-02-22 15:55:31 | Last Update: 2021-02-22 16:17:33 |