Not the first time the OHA has come under fire for accuracy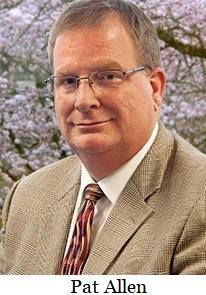 In a
Cease and Desist Letter
, obtained by Northwest Observer, and dated February 15, 2021 Attorney Robert Snee of Beaverton, Oregon alerted Patrick Allen, Director of the Oregon Health Authority that the State agency under Allen's leadership has posted inaccurate and misleading content in violation of federal law, which could lead to the Vaccine Manufacturer's having their EUA status revoked.
"In violation of federal law, part of your social media messaging falsely claims that the FDA "approved" two COVID-19 vaccines. This representation is a direct violation of the conditions under which the authorizations for emergency use were granted to Pfizer and Moderna and could endanger the continuance of those authorizations. On behalf of my client and several concerned Oregonians, I hereby demand that you remove all the false claims outlined previously and herein, and issue a correction no later than 5:00 pm Thursday, February 18, 2021".
This is the second Cease and Desist letter sent by Snee to Director Allen, the first was dated January 24, 2021. Pat Allen has yet to issue a retraction, or correction, placing OHA in violation of the law, and placing both the Pfizer and Moderna vaccines at risk of losing their EUA (Emergency Use Authorization) status under the Food and Drug Administration.
The Cease and Desist Letter clearly outlines EUA law stating:
"The Secretary, through the FDA's authorizations for both of the two COVID-19 vaccines currently in use pursuant to the EUAs, expressly provide that the vaccines are each "an investigational vaccine not licensed for any indication" and require that "[a]ll promotional material relating to the COVID-19 Vaccine clearly and conspicuously state that this product has
not been approved or licensed by the FDA
."
Claims have been made by the Oregon Health Authority regarding the "COVID-19 vaccines, which have not yet been evaluated by the FDA. These claims can be found on various graphics, in addition to claims made during press conferences and live videos.
"In violation of federal law, the state's official promotional graphic and message described in my January 24, 2021 letter, falsely claim the COVID-19 vaccines have been "approved by the FDA" which is not only categorically false, but is also directly prohibited by the conditions for the promotion of this product under 21 U.S.C. 360bbb- 3(e)(4) and related federal law and regulations." "The federal statute that authorizes the FDA to grant an emergency use authorization, Section 564 of the Federal Food, Drug, and Cosmetic Act, codified at 21 U.S.C. 360bbb-3, states that "[t]he Secretary may establish conditions on advertisements and other promotional descriptive printed matter that relate to the emergency use of a product for which an authorization under this section is issued." 21 U.S.C. 360bbb-3(e)(4)."
Pat Allen has not complied, nor has Allen responded to the Cease and Desist, despite the threat of litigation: "Failure to do so will result in a lawsuit on behalf of my clients seeking an injunction to force your compliance with the applicable federal law."
This is not the first time the Oregon Health Authority has come under fire for transparency, or accuracy issues. Just last month the OHA reporting portal for COVID-19 deaths and cases, was found to be unsecured, lacking any type of password protections to make a report. Additionally the Oregon Health Authority has been under constant fire for denying public records requests, failure to disclose testing data, and most recently for making a decision to stop sharing detailed death reporting information.
It's unclear if the State will spend more tax dollars, to fight this in court, or if Pat Allen will instead choose to follow the law, and correct the misinformation.
--Breeauna Sagdal
| | |
| --- | --- |
| Post Date: 2021-02-15 17:10:36 | Last Update: 2021-02-17 14:54:16 |