On this day, June 4, 1990, Janet Adkins, age 54, of Portland, became the first person to use a suicide machine developed by Dr. Kevorkian. This began a national debate over the right to die.
Also on this day, June 4, 1999 a federal judge in Portland ruled that AT&T must open its cable lines to competitors.
Also on this day, June 4, 2017, a pro-Trump rally and counter-protest in Portland was marked by multiple arrests and clashes.
HB 2475 is sponsored by Democrat Karin Power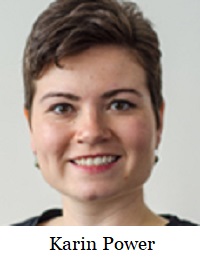 Oregon
House Bill 2475
may soon force on public utilities another set of social criteria to consider when setting energy price rates.
The bill reportedly will:
Authorize Public Utility Commission to consider differential energy burden and other inequities of affordability in rates. It would authorize public utilities to enter into agreements to provide financial assistance for organizations to represent in regulatory proceedings before commission interests of low-income residential customers and residential customers that are members of environmental justice communities.
A D V E R T I S E M E N T

A D V E R T I S E M E N T
What exactly is an "environmental justice community"?
Language in the bill defines it as follows:
"Environmental justice communities" includes communities of color, communities experiencing lower incomes, tribal communities, rural communities, coastal communities, communities with limited infrastructure and other communities traditionally underrepresented in public processes and adversely harmed by environmental and health hazards, including but not limited to seniors, youth and persons with disabilities.
Government meddling in the power market in such a way might not have the most desirable results, however. It may likely be in the best interests of utilities to avoid focusing on particular groups, so defined, perhaps unless such group comprises the entirety of a service area.
--Bruce Armstrong
| | |
| --- | --- |
| Post Date: 2021-02-01 14:53:17 | Last Update: 2021-02-01 15:23:18 |