Soon, you could be living near a sex offender and not know it.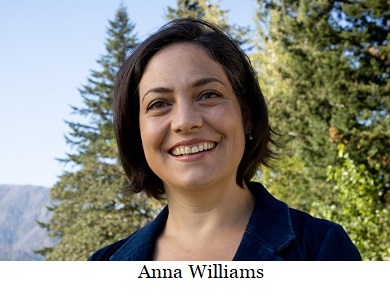 As a part of what looks to be a softer, gentler approach to crime and criminals during this Legislative session, State Representative Anna Williams (D-Hood River) has
introduced legislation
that would allow persons who are convicted of a crime and required to register as sex offenders to petition the court to have that requirement waived. Oregon law does allow a person to ask the court to remove that requirement, but does not allow the court to do so if the crime is very serious. The current law which is proposed to be repealed reads:
A person who has been convicted or found guilty except for insanity of one of the following offenses is not eligible for relief from the obligation to report as a sex offender pursuant to a petition filed under ORS 163A.125 (1):
a. Rape in the first degree;
b. Sodomy in the first degree;
c. Unlawful sexual penetration in the first degree;
d. Kidnapping in the first degree as described in ORS 163.235 (1)(e) or when the victim is under 18 years of age; or
e. Burglary in the first degree when committed with the intent to commit any of the offenses listed in ORS 163A.005 (5)(a) to (w).
Current Oregon law does not allow persons convicted of these very serious crimes to ask the court to remove their requirement that they continue to report as sex offenders. ORS 163A.100 describes three classes of sex offenders. It reads:
The State Board of Parole and Post-Prison Supervision shall, in consultation with community corrections agencies, adopt by rule a sex offender risk assessment methodology for use in classifying sex offenders. Application of the risk assessment methodology to a sex offender must result in placing the sex offender in one of the following levels:

1. A level one sex offender who presents the lowest risk of reoffending and requires a limited range of notification.
2. A level two sex offender who presents a moderate risk of reoffending and requires a moderate range of notification.
3. A level three sex offender who presents the highest risk of reoffending and requires the widest range of notification.

Representative Williams, a former social worker, was involved in Oregon's closest House race this cycle. She defeated former incumbent, Republican Jeff Helfrich by a margin of just 84 votes out of 39,420 votes cast. A Libertarian in the race, Stephen Alder took 1,060 votes, and some analysts say that it cost Helfrich the race.
--Staff Reports
| | |
| --- | --- |
| Post Date: 2021-01-18 07:20:22 | Last Update: 2021-02-10 08:11:01 |